Afghanistan
U.S. Special Forces Step Up Drive in Kandahar Before Attack
Small bands of elite American Special Operations forces have been operating with increased intensity for several weeks in Kandahar, southern Afghanistan's largest city, picking up or picking off insurgent leaders to weaken the Taliban in advance of major operations, senior administration and military officials say.

More than a dozen senior military and civilian officials directly involved in the Kandahar operation agreed to discuss the outlines of the offensive on the condition that they not be identified discussing a pending operation. But in general, the military under Gen. Stanley A. McChrystal, the senior American and allied commander, has been willing to talk about operations in advance to try to scare off insurgents and convince the local population that their government and its allies are moving to increase security.

The operation in Kandahar, a sprawling urban area, is designed to be a slowly rising tide of military action. That is why the opening salvos of the offensive are being carried out in the shadows by Special Operations forces.

"Large numbers of insurgent leadership based in and around Kandahar have been captured or killed,' said one senior American military officer directly involved in planning the Kandahar offensive.

Senior American and allied commanders say the goal is to have very little visible American presence inside Kandahar city itself, with that effort carried by Afghan Army and police units.

Stepped up bombings and attacks against foreign contractors, moderate religious leaders and public officials are viewed as proof that Taliban insurgents are trying to send a message to Afghan tribal leaders not to cooperate with the American offensive.

And while allied officials say they will be relying heavily on Afghan forces to take the lead in securing the city, that same tactic has so far produced mixed success in Marja, where Marine Corps officers said they ended up doing much of the hard fighting.

To shape the arrangement of allied forces ahead of the fight, conventional troops have begun operations outside of Kandahar, in a series of provincial districts that ring the city. American and allied officers predict heavy pockets of fighting in those belts. Kandahar, according to a senior military officer, is "infested' with insurgents, but not overrun as was Marja.

The plan has echoes of the troop "surge' in Iraq, when additional American forces were sent to attack the insurgents who were operating in the belts outside the Iraqi capital, planning attacks, constructing roadside bombs and launching assaults.

Other similarities to Iraq include the plans to woo local tribal leaders in and around Kandahar, similar to the way soldiers and Marines in Anbar Province courted the tribal Sunni sheiks in Iraq to fight insurgents. The United States and its allies in the Afghan government will try to unite local tribal leaders in and around Kandahar to turn in Taliban and Al Qaeda fighters. As in Iraq, officials said, the strategy will include monetary incentives in the form of economic development money for local leaders and tribal officials who support the government's security efforts.

As the military pace increases, the centerpiece of the offensive's political effort will be a series of "shuras' — Afghan-style town hall meetings between tribal leaders and government officials to try to convince locals that they will get a better deal from the government than from Taliban administration. The aim of the shuras, said Mark Sedwill, the senior NATO civilian in Afghanistan, will be "firstly to get their support for security operations to go ahead, and secondly, to identify their needs for security, governance and development.'

The next step after the security operations and the shuras will be to roll out squads of Afghan civil administrators with Western advisers, who, in theory, will try to bring government services and resources to districts. This may be the most difficult hurdle, since there are doubts among Western officials about the ability of the Afghan government to supply an ample number of effective and qualified civil administrators.

Rather than civil assistance, many residents fear only military action. Already in Kandahar, many locals view Afghan and NATO checkpoints and convoys as great a danger on the roads as Taliban bombs and checkpoints.

"Instead of bringing people close to the government,' cautioned Haji Mukhtar, a Kandahar Provincial Council member, more combat "will cause people to stay further from the government and hate the foreigners more.'

While the overt parts of the Kandahar offensive will begin in coming weeks — several dozen platoon and company-size outposts for American and allied forces have already been constructed in recent weeks along the approaches to Kandahar — military officials warn that securing the city could take months. Military commanders say their goal is to show concrete results by late summer or early fall, in advance of Ramadan and national parliamentary elections.

Officers already are also preparing for a spike in attacks with improvised explosives. Defense Secretary Robert M. Gates has traveled to NATO capitals to offer allies access to American-made armored transport vehicles and a host of technology and surveillance measures to find and defuse roadside bombs.
Posted by: trailing wife || 04/26/2010 00:00 || Comments || Link || E-Mail|| [6463 views] Top|| File under:
4 killed in Afghan suicide attack
KANDAHAR: A suicide bomb attack in southern Afghanistan killed four people on Sunday, shattering a period of calm in the region. The suicide bomber – on foot and wearing an explosives-packed vest – targeted a group of security guards as they stood in a bazaar, said Mohammad Jan Rasoulyar, a spokesman, for the Zabul provincial government.

Two security guards and two civilians were killed in the attack, the Interior Ministry said in a statement. It said 12 other people were injured in the attack. "The bomber exploded near them,' Rasoulyar said, adding that the attack happened in a highway bazaar in the Shahjoy district.

Separately, a demonstration by Afghan tribesmen turned violent on Sunday as they set fire to fuel tankers during a protest over the alleged killing of civilians in a military raid, officials said.

Provincial police chief for Logar Colonel Ghulam Mustafa, said US and Afghan troops had raided a compound overnight, in which three men believed to be terrorists were killed. The troops captured several armed men and seized ammunition, Mustafa said, leading them to believe the people in the compound were terrorists.
Posted by: Steve White || 04/26/2010 00:00 || Comments || Link || E-Mail|| [6466 views] Top|| File under:
Kidnapped Chinese engineers freed in Afghanistan
KUNDUZ: Two Chinese engineers working on a road-building project in northern Afghanistan have been freed several months after being abducted, an Afghan provincial government spokesman said on Sunday.

Ahmad Jawad Bedaar, spokesman for the governor of Faryab province, said the engineers had been held for about three months and were freed in a rescue operation on Saturday. He said no ransom had been paid, but gave no further details of the release and did not identify the abductors. The abduction of foreigners and Afghans for ransom has become a serious hazard in rural parts of Afghanistan. The Taliban have also made political demands in some cases.

The Chinese engineers had been working on a road project in Faryab in Afghanistan's northwest. China has a number of economic projects in Afghanistan, including a multi-billion-dollar copper mining deal that is Afghanistan's largest outside investment.
Posted by: Steve White || 04/26/2010 00:00 || Comments || Link || E-Mail|| [6462 views] Top|| File under:
'Mass illness' hits Afghan girls
Scores of schoolgirls in the Afghan province of Kunduz have fallen ill over the past week, in what authorities allege is mass poisoning by insurgents.


Perhaps. Or it could just be some odor and mass hysteria.


On Sunday, 13 girls were taken ill. This follows two separate incidents earlier in the week when about 70 girls complained of dizziness and nausea. An inquiry has already begun, health officials told the BBC.

The Taliban - which oppposes female education - denies carrying out an attack, the Reuters news agency says.

The girls said they noticed a strange smell in class before the onset of their symptoms, but health officials said the gas remains unidentified. None of the symptoms experienced by the girls are reported to to be serious.

The incidents all involved different schools.

In May 2009, Afghan authorities launched an investigation after about 90 schoolgirls fell ill in Kapisa province. Although officials suspected deliberate poisoning, the results of the inquiry were inconclusive.

In recent years there has been an increase in attacks on schoolgirls in Afghanistan, mainly in the south and east of the country where several acid attacks on schoolgirls have been reported. Girls were banned from attending school during the rule of the Taliban, who were overthrown in the American-led invasion of 2001.
Posted by: Steve White || 04/26/2010 00:00 || Comments || Link || E-Mail|| [6463 views] Top|| File under:
Africa Horn
Islamic Somalia rebels battle pirates, government troops
(CNN) -- Islamist rebels advanced on a pirate haven in central Somalia and battled government troops in Mogadishu in a clash that killed at least 10 people, ambulance crews and a local journalist reported Sunday.

Fighters from the al Qaeda-linked militia al-Shabaab were advancing on Harardhere, the pirate stronghold on the Somali coast, a local journalist in contact with pirate sources told CNN. Harardhere is about 430 km (270 miles) north of Mogadishu. The pirates recently captured a boat loaded with weapons from Yemen that were intended for the militia, and had stopped paying bribes to the Islamists, said the journalist, whose identity is not being disclosed for security reasons.

The journalist said a spokesman for al-Shabaab, which is trying to topple Somalia's U.N.-backed transitional government, said the Islamists are only a few kilometers from Harardhere. The journalist reported that the pirates appeared to be retreating from Harardhere to the port town of Hobyo, Somalia with their captured ships.

The European Union naval force that patrols the waters off Somalia said it had no information about the situation.

U.N. reports have found that Yemen is a source for arms shipments into Somalia despite a longstanding U.N. embargo on weapons. The Yemeni government, which is battling its own al Qaeda uprising, has attempted to crack down on arms dealing within its territory but also faces an influx of Somali refugees.
Posted by: Jith Ghibelline8809 || 04/26/2010 01:47 || Comments || Link || E-Mail|| [6463 views] Top|| File under:
Clashes in Sudan kill 58, raise tension on border
KHARTOUM - Clashes between south Sudan's army and Darfuri Arab tribes killed 58 people, raising tension along the border with the north of the country as results of the first open elections in 24 years are released, officials said on Sunday.

Sudan's oil-producing south was allowed to keep a separate army and form a semi-autonomous government in a 2005 peace deal ending more than two decades of civil war with the north. Southerners will vote in a referendum on Jan. 9, 2011 on independence.

'There was movement from the Rizeigat (tribe) and from the SPLA (the southern Sudan People's Liberation Army). I can't tell you who attacked who first but they clashed,' Rizeigat Arab tribal leader Mohamed Eissa Aliu told Reuters from South Darfur.

'It happened on Friday and those killed from the Rizeigat were 58 and 85 injured,' he said, adding the attack was in Balballa, South Darfur, which borders Western Bahr Al Ghazal in the south.

The SPLA said they were attacked by the northern army (SAF) in Raja, a remote part of Western Bahr Al Ghazal state, near where at least 5 officials from the dominant northern National Congress Party (NCP) and four others were killed by an SPLA soldier during five days of voting which began on April 11.

'Our company came under attack from the SAF forces yesterday afternoon,' SPLA spokesman Malaak Ayuen said late on Saturday. 'The SAF was using four land cruisers with mounted machine guns.' He could not give further details.

A SAF spokesman denied any involvement but confirmed the SPLA attack on the Rizeigat in Darfur, calling it 'a clear violation of the (peace deal).'

The north-south border there is one of many disputed areas yet to be demarcated.

On Sunday, the SPLA said it had been attacked for a second time in Raja and had been forced to retreat. 'They reinforced themselves and launched another attack and occupied the place,' Ayuen said on Sunday.

Of the around 100 SPLA troops in the area, 47 had reported back with the others likely still in the bush, he said.
Posted by: Steve White || 04/26/2010 00:00 || Comments || Link || E-Mail|| [6460 views] Top|| File under:
Chinese Naval Task Force Returns Home
Standard news release unedited


More than 800 officers and soldiers with Chinese People's Liberation Army Navy returned home Friday morning to a naval base in the Zhoushan Islands in eastern China after serving in Somali waters.

During the 128-day tour of duty, the flotilla rescued three merchant ships from pirate attacks and escorted 661 vessels, including a 20-km-long flotilla of 31 merchant ships, reportedly the biggest ship group to have been escorted in the Gulf of Aden.


Good for them. While China is no doubt not acting from the purest of motives, it's right that they act responsibly.

The group saw its biggest action Feb. 25, when about 100 suspicious vessels were fast approaching and reportedly "harassing" the merchant ships. Shipboard helicopters took off and launched warning shots at several small boats that were about to attack.

According to a Xinhua reporter on board one helicopter, the suspicious vessels, intimidated by high explosive shells and flares, fled.

Previously, the shipboard helicopters had made six emergency takeoffs and drove off five groups of suspicious vessels.

The team also visited the United Arab Emirates and the Philippines at the invitation of the two nations' navies.

Two frigates, along with the supply ship Qiandaohu, set sail for the Gulf of Aden Oct.30, 2009 and arrived in the Gulf of Aden Nov. 12.
Posted by: badanov || 04/26/2010 00:00 || Comments || Link || E-Mail|| [6498 views] Top|| File under:
Arabia
Blast in Yemen Misses U.K. Ambassador
An explosive device detonated in Yemen early Monday near a car transporting Britain's ambassador to that country, but the blast didn't injure the diplomat or any staff of the British mission, according to an embassy spokeswoman.

"There was a small explosion beside the ambassador's car this morning," the spokeswoman said. "He was unhurt, and there were no further embassy staff or British nationals hurt."

She said she had no further details about the alleged attack, which occurred in Yemen's capital, Sana'a. The spokeswoman said the embassy would close "for the time being." She said U.K. officials were cooperating with Yemeni officials to investigate the incident.
In a statement Monday, Britain's Foreign and Commonwealth Office warned British citizens in Yemen to "keep a low profile and remain vigilant." There was no immediate claim of responsibility for the attack.

Yemen's Interior Ministry said in a statement that a suicide bomber carried out the "assassination attempt," which bore "the fingerprints of al Qaeda," without elaborating. It said the bomber targeted the car of British ambassador Timothy Torlot at around 8 a.m. Yemen said the explosion killed the attacker.

Yemen has been the focus of U.S. and U.K. antiterror efforts in recent months, particularly after the alleged Christmas Day attempted bombing of a Detroit-bound flight by a Nigerian man, who told U.S. investigators he received terror training in Yemen.
Posted by: tipper || 04/26/2010 06:35 || Comments || Link || E-Mail|| [6471 views] Top|| File under:
Caribbean-Latin America
Gunmen ambush security official's convoy in Michoacan, kill 4 and wound 10
Gunmen in Mexico have attacked a convoy with the top security official in the western state of Michoacan, killing four people and wounding 10. Officials say Public Safety Secretary Minerva Bautista was among the injured, but is now recovering.

Some 20 people with assault rifles and grenades carried out the attack. The identity of the gunmen was not immediately known. Michoacan is home to one of Mexico's most feared drug gangs, known as La Familia.

Ms Bautista's convoy was ambushed as she was returning from the opening of a regional fair on Saturday, officials say.

The attackers used assault rifles, grenades, a grenade launcher and a sniper rifle capable to hit through bullet-resistant materials. "In the ambush, they used concentrated fire from these types of weapons, forcing her [Ms Bautista] and her escort to crash into a trailer truck that they had pulled across the road," State Attorney General Jesus Montejano told Mexico's Milenio TV station.

Two of Ms Bautista's bodyguards and two bystanders were killed in the attack. Most of the wounded were bystanders.

The attack comes a day after seven people, including six police officers, died in a shoot-out with suspected gang hitmen in the city of Ciudad Juarez, on the border with the US.

Mexican President Felipe Calderon has poured thousands of armed police and troops to wrest control from the powerful gangs.
Posted by: trailing wife || 04/26/2010 00:00 || Comments || Link || E-Mail|| [6463 views] Top|| File under:
Mexican Authorities Attacked at Rio Grande City
More information about other shootings near the border further down the text. The US Border Patrol spokesfella acts like someone broke a window in Mexico --- No big deal. In fact, the only element ready for trouble are local officials.

To be fair, if the good Mr. Perez had made a disparaging comment about the events on the Mexican side of the border, we would have been inundated with outcries of imperialism, gringoism, and interference in the affairs of a sovereign state. Pro'ly better for the lower echelon types to play dumb in public statements and prepare behind the scenes for the coming storm.

Gunmen opened fire on the Mexican side of the Rio Grande City-Camargo International Bridge on Saturday morning.

Tamaulipas officials confirmed the attack via the state's emergency notification system amid a flurry of unconfirmed reports about the assault, providing few details about the incident. A Mexican customs facility at the port of entry was damaged, but officials did not report any injuries in connection with Saturday's confrontation between federal authorities and the gunmen.

U.S. customs officials said they were "aware of what's going on in Mexico" but that the incidents had not affected operations on the U.S. portion of the bridge.

"Whatever happened, happened in Mexico," said Eddie Perez, a spokesman for U.S. Customs and Border Protection. "Not here."
Posted by: badanov || 04/26/2010 00:00 || Comments || Link || E-Mail|| [6507 views] Top|| File under:
Two Bad Guys Die in Running Gunfight in Nogales
Two members of rival Mexican gangs were killed in a running gunfight which included Mexican Federal Police.

In an historical sector of Apan one armed group, said to be "Zetas" intercepted a Jeep Grand Cherokee with license plates from the state of Michoacãn said to be members of "the Family." In the ensuing gunfight, one member of "the Family" was killed and another were wounded. The wounded man was taken to a hospital in Sahagãn City.

The rival gang, presumably the "Zetas", broke into the hospital ward and attempted to execute the wounded, but they were intercepted by the Federales. Shots were exchanged.

The gang then fled towards Tulancingo via the federal highway Mexico-Tuxpan pursued by federal agents.

The pursuit ended in the town of Santo Tomãs, municipality of Zempoala, where the Federales exchanged of gunfire. One gang member died and another was wounded. The Federales seized the Grand Cherokee and a Chevrolet, as well as large-caliber weapons and ammunition.

In the crime scenes in Apan and Sahagãn City remain under police and military control and lockdown as of Sunday April 25th.
Posted by: badanov || 04/26/2010 00:00 || Comments || Link || E-Mail|| [6467 views] Top|| File under:
Europe
Swiss police arrest three terror suspects
Swiss media report that police have arrested two men and a woman suspected of planning to bomb an IBM Corp research facility near Zurich.

IBM Switzerland spokesman Chris Sciacca says the company "has been notified by Swiss police authorities about an investigation and is cooperating accordingly".

The SonntagsBlick newspaper said police arrested a man and woman from Italy and a Swiss man on April 15 near Rueschlikon, where IBM is building a nanotechnology laboratory.
Posted by: tipper || 04/26/2010 16:35 || Comments || Link || E-Mail|| [6494 views] Top|| File under:
India-Pakistan
US strike kills 8 Taliban in North Waziristan
The US killed eight Taliban fighters today in the second airstrike in three days in Pakistan's lawless tribal agency of North Waziristan.

An unknown number of Predators or the more deadly Reapers hit a compound owned by a known Taliban commander in the Khushali Toorkhel area just outside of Miramshah in North Waziristan. The US strike aircraft fired three missiles at the compound owned by known "local rebel commander Haleem Khan," a Pakistani security official told AFP.

Most of the eight Taliban fighters killed in the attack are said to be from South Waziristan. Khan is not thought to have been killed in the attack, and no senior al Qaeda or Taliban fighters have been reported killed at this time.

Today's airstrike took place in a region administered by North Waziristan Taliban leader Hafiz Gul Bahadar. Al Qaeda and allied Pakistani and Central Asian jihadi groups shelter in Bahadar's tribal areas, and they also run training camps and safe houses in the region. The Pakistani military has indicated that it has no plans to take on Bahadar or the Haqqani Network, a deadly Taliban group that is closely allied with al Qaeda and is also based in North Waziristan.

On April 24, the Taliban in North Waziristan ambushed a military convoy, killing two officers and six soldiers. The Taliban claimed 20 soldiers were killed in the attack. The military has not responded to the violation of a peace agreement it has with Bahadar.

Bahadar is also allowing Taliban fighters from the Mehsud tribes in South Waziristan to take sanctuary in his tribal areas, also in violation of his peace agreement with the government.


Posted by: tipper || 04/26/2010 20:09 || Comments || Link || E-Mail|| [6458 views] Top|| File under:
42 suspects arrested in Quetta raids
QUETTA: Police launched a search operation in the Sariab Road area of Quetta on Sunday, rounding up 42 people for alleged involvement in target killings, bomb explosions, thefts, acts of terrorism and other offences.

Police said personnel of the Balochistan Constabulary and the Anti-Terrorist Force conducted raids in Musa Colony, Satellite Town and other areas, arresting 42 suspects. They said pistols, shotguns and other weapons were recovered from the suspects possession.
Posted by: Steve White || 04/26/2010 00:00 || Comments || Link || E-Mail|| [6470 views] Top|| File under:
Quetta police arrest, release 20 media men
LAHORE: Police in Quetta arrested and later released 20 people, including journalists and staff of a TV channel, a private TV channel reported on Sunday.

The people were protesting in front of the Balochistan Chief Minister's House against the manhandling of a journalist, Mustafa Tareen, at the hands of the police, the channel said. The police also seized Tareen's car, which has not been returned so far, the channel added.

The channel said three policemen were suspended for torturing Tareen and arresting the 20 people.
Posted by: Steve White || 04/26/2010 00:00 || Comments || Link || E-Mail|| [6476 views] Top|| File under:
3 officials killed in Dera Murad Jamali attack
QUETTA: Unidentified men attacked a checkpost near Rabi Canal in Dera Murad Jamali on Sunday and killed three officials on duty. Police sources said the men seized the weapons of the police officials after killing them.

The officials were manning the checkpost when they came under the targeted attack. They were identified as Head Constable Faiz Muhammad and constables Rashid Ali and Mohammad Siddiq. The bodies were handed over to their relatives for burial after autopsy.

The Baloch Republican Army (BRA) claimed the responsibility for the attack. Police has registered a case and investigations are underway.
Posted by: Steve White || 04/26/2010 00:00 || Comments || Link || E-Mail|| [6464 views] Top|| File under:
Two cops shot dead in Karachi
KARACHI: Two policemen were killed on Sunday in different parts of the city. According to details, the body of a police head constable Tariq Khokhar, 37, was found near the Malir River in Ibrahim Hyderi police precincts and later moved to the Jinnah Postgraduate Medical Centre.

Police officials said Khokhar was sent to training at Shahdadpur when he was posted to the Special Investigation Unit and he was posted to the Sindh Home Department these days.

The unidentified suspects first kidnapped Khokhar and later his body was found in a gunny bag at an abandoned place.

In another incident, police constable Nawaz Tanoli, 45, was gunned down in an incident of target killing near his residence in Gulshan-e-Mazdoor. The Saeedabad police said two suspects on a motorcycle shot him and escaped. The victim was posted to the city courts police and had also played a role in the Karachi operation in 1992.
Posted by: Steve White || 04/26/2010 00:00 || Comments || Link || E-Mail|| [6462 views] Top|| File under:
Security forces kill 14 Taliban in Orakzai
HANGU: At least 14 Taliban were killed and 16 others injured in airstrikes and clashes with security forces in Lower Orakzai Agency, security officials said on Sunday.

Officials said three Taliban were injured in their clash with security forces in the agency's Goyeen area.

Separately, fighter jets pounded various Taliban hideouts in Mashte Maila and Sangra areas of the Lower Orakzai Agency and Shakar Tangi area in the Upper Orakzai Agency, in which six Taliban were killed and 13 injured. Seven Taliban hideouts were also destroyed in the shelling.
Posted by: Steve White || 04/26/2010 00:00 || Comments || Link || E-Mail|| [6462 views] Top|| File under:
Iraq
Izzat Ibrahim al-Douri Nabbed?
48 hour rule definitely applies ...


The most wanted fugitive in Iraq, former vice president Izzat Ibrahim al-Douri, has been captured in a joint Iraqi-US military swoop on an alleged al-Qaeda hideout.

The Saturday operation, which took place in northeastern parts of Baqubah, found al-Douri hiding in a cave, Iraqi daily al-Sabah al-Jadid reported.

"The operation succeeded in targeting the central command headquarters for al-Qaeda in Mesopotamia, which was responsible for violent attacks in four Iraqi provinces: Diyala, Kirkuk, Salah al-Din, and Baghdad," said the paper, quoting a security official.

The report also said that the raid was aided by US aircraft.

Official sources are yet to confirm the report.

Al-Douri, long sought for his alleged links to militants, had reportedly fled Iraq following the 2003 collapse of the regime led by former Iraqi dictator Saddam Hussein.


This article starring:
Izzat Ibrahim al-Douri
Posted by: Thrans Whinerong2960 || 04/26/2010 00:00 || Comments || Link || E-Mail|| [6517 views] Top|| File under:
Wide-scale security operation in Anbar
ANBAR / Aswat al-Iraq: A wide-scale security operation has been launched on Sunday in five areas of the Anbar province.

"Around 25 thousand security elements are participating in the operation,' a local police source told Aswat al-Iraq news agency.

He noted that the operation will embrace the cities of Ramadi, Falluja, Heet, Ana, and al-Qaim. "The operation targets terror safe hides that have been identified relying on intelligence tip offs,' the source explained.

Ramadi, the capital city of Anbar province, lies 110 km west of Baghdad.
Posted by: Steve White || 04/26/2010 00:00 || Comments || Link || E-Mail|| [6465 views] Top|| File under:
9 wanted men nabbed in Basra
BASRA / Aswat al-Iraq: Police forces on Sunday arrested nine persons in raid operations throughout Basra province.

"Seven of the arrested men are wanted for criminal cases, while the two others are wanted for accusations of terror ,' a local police source told Aswat al-Iraq news agency. He noted that a number of stolen vehicles and quantities of beverages were seized during the operations.
Posted by: Steve White || 04/26/2010 00:00 || Comments || Link || E-Mail|| [6464 views] Top|| File under:
Baghdad blast kills civilian, wounds 5
BAGHDAD / Aswat al-Iraq: A civilian man was killed and five others wounded in an improvised explosive device attack in al-Mansour neighborhood, western Baghdad, a local police source said on Sunday.

"Attached to a civilian vehicle, the IED went off on Ramadan 14 street, in the western Baghdad neighborhood of al-Mansour, killing the driver and wounding five civilians others on board,' the source told Aswat al-Iraq news agency.

"The explosion also caused damage to several nearby vehicles and buildings,' he added, not giving further details.
Posted by: Steve White || 04/26/2010 00:00 || Comments || Link || E-Mail|| [6461 views] Top|| File under:
Israel-Palestine-Jordan
Arabs hurl rocks after terrorist's death
Link fixed at 1145 CT. AoS.


Arab locals pelted security forces in the Hebron area with rocks following the death of terrorist Ali Ismail Ahmed Sweiti, who was killed in a joint operation by the IDF, Shin Bet and Border Police on Monday.


Collect the rocks and put them on Sweiti's grave ...


Sweiti was killed Monday morning in an exchange of fire with security forces in the village of Beit Awa.

Earlier that morning, IDF troops and a special police force had surrounded Sweiti's house and called out to him using a megaphone in an attempt to get him to turn himself in. Sweiti, however, barricaded himself inside the house and began to shoot at the troops outside.


"You'll never take me alive, you Zionist infidels!"


The troops shot at the outer wall of the house and used various means to destroy parts of it. It was unclear whether he was killed in the exchange of fire or in the house demolition.


Does it matter?


Sweiti, who killed 20-year-old border policeman Yaniv Mashiach and wounded two others in an ambush in the southern Hebron Hills on Remembrance Day in 2004, had been on Israel's wanted list for six years. The 42-year-old terrorist, a resident of Beit Awa, was a member of an armed Hamas cell. He was said by the IDF to have taken part in five terrorist attacks between the years 1999 and 2004.

Sweiti joined Hamas in 2002 at the behest of another Beit Awa local, Jihad Mohammed Ismail Sweiti, himself a wanted terrorist and perpetrator of attacks in which Israelis were killed.


There's a common thread here. More than one, in fact ...


Together, the two allegedly carried out several shooting attacks against Israeli vehicles in the West Bank between 2000 and 2003. Although Jihad Sweiti was killed by the IDF in 2004, Ali Sweiti continued to be involved in terrorist activity and managed to flee during an attempt to arrest him in 2007.

This article starring:
Ali Ismail Ahmed Sweiti
Jihad Mohammed Ismail Sweiti
Posted by: ryuge || 04/26/2010 11:58 || Comments || Link || E-Mail|| [6461 views] Top|| File under:
Clashes as Israeli rightwingers march in Jerusalem
JERUSALEM - Rock-throwing Palestinians clashed with Israeli police on Sunday near a march being held by Israeli rightwingers through a tense neighbourhood of annexed Arab east Jerusalem.


Israeli 'rightwinger': a citizen of Israel who believes that Jerusalem belongs to Israel.


The fighting took place several hundred metres (yards) away from where the flag-waving marchers made a statement 'affirming Jewish sovereignty over the whole city.' There were no reports of serious injuries or arrests.

The march had drawn widespread objections in Israel, including from the mostly rightwing government of Prime Minister Benjamin Netanyahu, who had sought to prevent it from being held.

'We have come to say to Obama and to George Mitchell that Jerusalem belongs to the Jewish people and not to the Arabs,' said Itamar Ben Gvir, one of the march's organisers.

Netanyahu had asked law enforcement authorities to stop the rally taking place but Israel's Supreme Court upheld their right to demonstrate.

Infrastructure Minister Uzi Landau, of the hardline Yisrael Beitenu party, said he regretted the event. 'It's a shame that a provocation of this sort takes place,' he told reporters at the weekly cabinet meeting. 'I would rather it didn't happen.'

Arab east Jerusalem, which Israel occupied and annexed in 1967 in a move not recognised by the international community,


after Israel seized it in the Six Day War that the Jordanians lost badly


has been at the heart of a months-old deadlock in efforts to restart the peace process.
Posted by: Steve White || 04/26/2010 00:00 || Comments || Link || E-Mail|| [6464 views] Top|| File under:
Southeast Asia
One dead, 24 injured in three attacks in southern Thailand
One man was killed and 24 persons were injured in three terrorist presumed insurgent attacks in Thailand's southern border provinces of Pattani and Yala on Monday.

In Pattani's Mae Lan district, a roadside bombing on the Pattani-Yala Road wounded 14 soldiers on military vehicles enroute from Phetchabun to an army base in Yala. All 14 soldiers remain hospitalised, four seriously injured.

The responding security and bomb squad found scattered fragments of a motorcycle, portions of a cooking gas cylinder in the area, and the targeted army vehicle 200 metres from the scene, severely damaged. Four suspects on motorcycles were seen leaving the scene.

Meanwhile in Pho district, terrorists suspected insurgents with assault rifles fired on a municipal garbage truck, killing one worker and wounding four others, Pol Lt- Col Nukul Thaneerat of Khok Pho police station said.

Meanwhile, six soldiers of a special task force in nearby Yala were wounded in a command-detotated bombing while they on the way to an army base in Than To district. Six wounded men were hospitalised , two with serious wounds.
Posted by: ryuge || 04/26/2010 08:49 || Comments || Link || E-Mail|| [6467 views] Top|| File under:
Who's in the News
73
[untagged]
Bookmark
E-Mail Me
The Classics
The O Club
Rantburg Store
The Bloids
The Never-ending Story
Thugburg
Gulf War I
The Way We Were
Bio
Merry-Go-Blog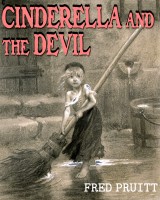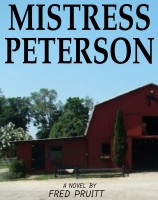 On Sale now!


A multi-volume chronology and reference guide set detailing three years of the Mexican Drug War between 2010 and 2012.

Rantburg.com and borderlandbeat.com correspondent and author Chris Covert presents his first non-fiction work detailing the drug and gang related violence in Mexico.

Chris gives us Mexican press dispatches of drug and gang war violence over three years, presented in a multi volume set intended to chronicle the death, violence and mayhem which has dominated Mexico for six years.
Click here for more information


Meet the Mods
In no particular order...


Steve White
Seafarious
Pappy
lotp
Scooter McGruder
john frum
tu3031
badanov
sherry
ryuge
GolfBravoUSMC
Bright Pebbles
trailing wife
Gloria
Fred
Besoeker
Glenmore
Frank G
3dc
Skidmark
Alaska Paul



Better than the average link...



Rantburg was assembled from recycled algorithms in the United States of America. No trees were destroyed in the production of this weblog. We did hurt some, though. Sorry.
44.192.114.32

Help keep the Burg running! Paypal: