Africa Horn
Somali rebels seize pirate haven of Haradhere
Somali insurgents have taken control of one of the main pirate havens in the south of the country. Residents said several hundred rebels of the group Hizbul Islam had taken over the coastal town of Haradhere and that the pirates had fled.


It seems to me this has happened there before...

Hizbul Islam wants to establish Sharia law and order and grab their share of put an end to the pirate trade in the town, the leader of the insurgents told the BBC.

"Around 200 heavily armed militants... moved into the town early this morning and took up strategic positions, such as the police station and some former government premises," Haradhere resident Aden Jim'ale said.

"We are in Haradhere now, we came here after we received a request from the local people to help them provide their security," Hizbul Islam chief of operations Mohamed Abdi Aros told the BBC.


Really? Did they actually ask aloud, or did you read their unspoken thoughts and deepest wishes?

Hundreds of pirates could be seen leaving Haradhere in luxury cars hours before the insurgents moved in, local resident Suleyman Gadid told the BBC.

One report citing an unnamed pirate said that a Hizbul Islam delegation had visited the town several days ago and demanded a share of the piracy trade. There is no confirmation.

Hizbul Islam and the Islamist group al-Shabab have a common agenda in fighting the UN-backed interim government and have previously shared control of the southern Somali port of Kismayo. But in 2009, Hizbul Islam was ousted from the lucrative harbour-town by al-Shabab.

Since losing Kismayo, they have been keen to gain a foothold in Haradhere before al-Shabab moves in, says the BBC's Mohammed Olad Hassan in Mogadishu.
Posted by: Steve White || 05/03/2010 00:00 || Comments || Link || E-Mail|| [6476 views] Top|| File under:
French Frigate La Fayette Interdicts Pirate Action Group
EU NAVFOR interdiction efforts paid off with another interdiction of a pirate vessel group Saturday, according to a EU NAVFOR press release. This was the second pirate interdiction in a single day, closely following the interdiction by the French vessel Tonnerre.

The French frigate La Fayette intercepted a pirate action group in the Indian ocean between Mogadishu and the Seychelles. The group consisting of a whaler and a skiff was spotted by helo patrol, according to the news release. The pirates tried to escape and was observed pitching gear overboard. After the helo fired warning shots, the group stopped.

The crew of the La Fayette performed an unopposed boarding of the whaler and found evidence of intended piracy. The whaler was sunk at the scene and the skiff was taken aboard the La Fayette to be held as evidence. Nine members of the group were also detained.

According to the news release maritime aerial patrol based out of the Seychelles also assisted in spotting pirate groups Saturday. The primary maritime patrol aircraft is the P3 Orion. The aircraft and crews are contributed by the German, Portuguese and Spanish military.
Posted by: badanov || 05/03/2010 00:00 || Comments || Link || E-Mail|| [6475 views] Top|| File under:
Bangladesh
9 BDR mutineers of 12 Rifles Btn in Rangamati get prison
A special court on Sunday convicted nine BDR mutineers of Rajnagar 12 Riffles Battalion in Rangadu upazila and sentenced them to various prison terms in a BDR mutiny case.

Special Court-4, headed by outgoing BDR chief Major General Mainul Islam, sat at 2:30pm and handed the verdict before ending its proceedings at 2:45pm in the district BDR headquarters.

The convicted mutineers were identified as Moha-mmad Shamsul Haque, Havildar M Shibrir Ahmed, Havildar M Sohrab Hossain, Signal Man Mohammad Abdur Rahman, Sepoy Abul Kalam Azad, Sepoy Mohammad Sakhawat Hossain, Sepoy Mohammad Russel Kabir, Sepoy Mohammad Zahir Uddin and Sepoy Mohammad Sarwar Kamal.

Of them, only Shamsul Haque was given the highest seven years rigorous imprisonment while three others were given six years, one sentenced to five years, another sentenced to three years and three others given two years RI. The court also fined all the convicts Tk 100 each and ordered that the convicts serve their imprisonment in the local jail.
Posted by: Steve White || 05/03/2010 00:00 || Comments || Link || E-Mail|| [6459 views] Top|| File under:
Caribbean-Latin America
15 More Die in Juarez and Camargo, Tamaulipas
Mexican violence news roundup


Nine people died in Cuidad Juarez Saturday and Sunday, victims of ongoing violence attributed to the illegal drug trade, according to Mexican press reports.

In Camargo, Chihuahua, five patrons of the bar The Goodbye near the intersection of Felipe Ãngeles y Avenida Juärez, which is near the city center, were killed and a sixth was wounded.

The sixth victim was reported to be in a coma.

The shootings occurred at about 2310 Saturday night. Mexican press reports say the victims were machine-gunned.

The murders caused several social events to be cancelled including a wedding.



Three unidentified young people were found at noon Sunday shot dead at the soccer fields near the intersection of Cuaco and Tabaco.

The corpses were said to be riddled with bullets.



A corpse, said by witnesses to be female, was found inside a burned out vehicle near Pine Street.

Police could not identify the victim nor confirm the gender.

A Sonoran newspaper reports that a confrontation in Camargo, Tamaulipas, between armed civilians and elements of the Secretaría de la Defensa Nacional (SEDENA) has left six dead. No other details were available. The official notice posted by the official website of the government of Tamaulipas gave no other information.

The press report noted a number of past problems including arson of residences and cars.

Two other violent events were reported by the state government of Tamaulipas.


In Reynosa on Sunday, three men and two women were injured by an unidentified explosive device, probably a hand grenade. Reynosa has has had two other events in the last week involving fragmentary hand grenades, including an apparent attack.



In Altamira on Saturday an unidentified victim was found shot to death inside a vehicle, according to the state of Tamaulipas website.


No other information was available.
Posted by: badanov || 05/03/2010 00:00 || Comments || Link || E-Mail|| [6464 views] Top|| File under:
Europe
German Islamist said killed in Pakistan
German Islamist terrorist Eric Breininger has reportedly been killed in a battle against Pakistani soldiers in the Waziristan region, a media report said on Monday.

According to news magazine Der Spiegel, the Uzbekistan-based terrorist group the Islamic Jihad Union has issued a statement announcing that Breininger and the group's webmaster were killed on April 30. German intelligence sources believe the webmaster may be a Lower Saxony-born man called Ahmet M. who was deported to Turkey seven years ago.

Breininger, a Saarland native and member of IJU, had repeatedly appeared on terrorist videos calling for holy war against Germany. He is also suspected of having ties with the Sauerland cell terrorists sentenced in March for poltting to attack US diplomats, soldiers and civilians.

The statement sent to the magazine said the two were killed near the city of Mir Ali, but Ahmet M. was allegedly able to kill four soldiers with a grenade "despite his severe injuries' before he died.

If the deaths are confirmed, Breininger, who changed his name to Abdulgaffar Almani, would be the fourth German Islamist to be killed in the region.
Posted by: ryuge || 05/03/2010 07:26 || Comments || Link || E-Mail|| [6465 views] Top|| File under:
Home Front: WoT
Officials Reportedly See Foreign Plot Behind Times Square Car Bomb
Will update if more info becomes available


The car bomb planted in Times Square appears to be the work of an international terrorist plot, The Washington Post reported Monday, citing Obama administration officials.

The report comes after the White House for the first time clearly declared the incident a terrorist act.

White House Press Secretary Robert Gibbs said the SUV loaded with explosives was "intended to terrorize."


Gibbs reminds me of Jimmy Olson in the first Superman movie.
Posted by: Sherry || 05/03/2010 15:18 || Comments || Link || E-Mail|| [6483 views] Top|| File under:
Bomb "revenge" on South Park
DRAMATIC new footage emerged today of the Times Square car bomb as it spewed out smoke and flames in one of the busiest streets in the world.

A college student filmed firefighters yelling "Back up!" to bystanders as colleagues gingerly approached the Nissan SUV packed with petrol and fireworks.

You can see the footage - revealed by the New York Post - by clicking [

on the link and then in the article

].

The nearby offices of Viacom - the firm behind TV cartoon South Park - are feared to have been the main target after the show enraged Muslims by portraying the prophet Mohammed in a bear suit.
Posted by: tipper || 05/03/2010 11:53 || Comments || Link || E-Mail|| [6458 views] Top|| File under:
Times Square bomb round-up
MYFOXNY.COM - Investigators tell me the Times Square bomb does not match any other bomb they have come across. There is a database that describes each one. Professional terrorists tend to use the same "bomb signature" over and over again. The Times Square device does not match any bomb or a signature in the database.


From the Wall Street Journal (check out their interactive graphic, a timeline of terror attacks and attempts on New York City since 9/11):

"It appeared that [the bomb] was in the process of detonating and malfunctioned," said police spokesman Paul Browne.

The Middle East Media Research Institute first reported the discovery of an online video claiming responsibility for the attempted car bombing in Times Square. The video shows a montage while an unseen person speaks in Urdu. The speaker is allegedly Qari Hussain Mehsud, a spokesman for the Pakistan Taliban, formally known as the Tehrik-i-Taliban Pakistan. The video does not specifically refer to the Times Square incident, describing it only as "this attack."

Marc Sageman, a terrorism expert and former Central Intelligence Agency officer in Pakistan, said the Pakistan Taliban has a history of claiming responsibility for events they had nothing to do with. He said the group falsely claimed credit for a series of blackouts that hit the northeast several years ago and for a mass shooting in upstate New York last year.

Over the past year, on at least eight different occasions, people linked to radical Islamic thought attempted to carry out or carried out attacks on targets inside the U.S. That includes the failed Christmas Day bombing on board a Detroit-bound airliner, the shooting rampage at Ft. Hood in Texas, three separate bomb plots foiled by the Federal Bureau of Investigation last September, and a handful of earlier plots broken up last spring and summer.

Investigators said that the vehicle's Connecticut license plates didn't match the make of the car. The license plate's last known location was Kramer's Used Auto Parts in Stratford, Conn., according to a law enforcement official familiar with the investigation. No one answered the phone there Sunday.


And from the New York Times (check out the 19 second video of the suspect changing his shirt before walking off):

Asked if he considered the failed bombing the work of terrorists, Police Commissioner Kelly said: "A terrorist act doesn't necessarily have to be conducted by an organization. An individual can do it on their own."

F.B.I. agents and detectives had identified and were seeking to interview the owner of the Pathfinder, which was traced to Connecticut. The owner's name was not made public.

The license plate on the S.U.V. was connected to a different vehicle that was awaiting repairs in Stratford, Conn., where F.B.I. agents and the local police awoke the owner of the repair shop at 3 a.m. Sunday. The shop owner, Wayne LeBlanc, who runs Kramer's Used Auto Parts, said that the authorities had seized a black Ford F-150 pickup truck. "We're trying to help them identify who took the plates," he said.

The S.U.V. had no E-ZPass, but license plate readers and cameras at the area's tollbooths were being checked to determine where the car had entered Manhattan, one official said.

Investigators were reviewing similarities between the incident in Times Square and coordinated attacks in the summer of 2007 at a Glasgow airport and a London neighborhood of nightclubs and theaters. Both attacks involved cars containing propane and gasoline that did not explode. Those attacks, the authorities believed, had their roots in Iraq.
Posted by: || 05/03/2010 07:15 || Comments || Link || E-Mail|| [6468 views] Top|| File under:
Ammonium Nitrate in NYC Car Bomb Was Not Explosive Mix
Ay-Pee:


A large amount of fertilizer rigged with wires and fireworks was found with the bomb, but police said it was not the ammonium nitrate grade that can explode.
Multiple choice for the Obambi administration:

1) We got lucky
2) The system worked
3) Both 1 & 2
4) Present
5) All of the above
6) None of the above
7) We'll get back to you later because we're still trying to spin this
8) We need to reach out to our enemies
9) Let's go insult another ally again
10) Blame it on political polarization
11) Who'da thunk it?
12) Let's see if we can get Puerto Rico to give us a few more votes
13) Let's see if we can get illegal aliens to give us a few more votes
14) Let's let Iran have the bomb so they can have terrorists threaten us with it for them
15) The voters will see the light and be happy by November
16) Admit that W was right when he said "That boy is clueless!
Posted by: gorb || 05/03/2010 00:27 || Comments || Link || E-Mail|| [6493 views] Top|| File under:
India-Pakistan
Kasab's home village slams Mumbai conviction
FARIDKOT: Farmers in the remote impoverished home town of the surviving gunman of the Mumbai massacre angrily denounced his conviction as a travesty of justice at the hands of "infidel' India on Monday.

The town of Faridkot in the Pakistani farming belt of Punjab province has become notorious as the home of Mohammed Ajmal Amir Kasab, convicted of taking part in the November 2008 bloodbath that killed 166 people in Mumbai.

Power supplies were down due to Pakistan's dire electricity crisis, but the verdict was the talk of the town as people sat in shops and small restaurants along the main road awaiting news of his fate.

Minutes after the power spluttered back and as children in shabby clothes tussled in the unpaved road, news channels announced that the 22-year-old had been pronounced guilty of murder and waging war against India.

"This is all against Pakistan. Ajmal is a child and he cannot commit this incident,' said Muhammad Iqbal, a farmer in his late 50s. He was also angry at the acquittal of two Indian suspects.

"Why was there no equal sentence for all the culprits and why has only Ajmal been declared a criminal?' His small group were defensive, even outraged. Around 10,000 people live in the town, most of them labourers and farmers, few of them literate.

"It is discriminatory and it would be better to hand him over to Pakistan,' said another farmer, Muhammad Yasin, 46. "Neither should he be given the death
sentence.'

At one restaurant featuring a traditional tandoor oven, more than a dozen people sitting on benches and a large couch entered into a heated debate.

"This is wrong. India is biased,' said Muhammd Akram, 33, a local farmer, in between sipping a cup of tea.

Although he had no answer to who was responsible for the militant attack that plunged Indian-Pakistani relations to new depths, he said Kasab should be released. "He has done nothing. He was wrongly involved in the attacks.'

The previous day, a hawker in Faridkot distributed a weekly newspaper published by Jamaat-ud-Dawa, believed by Indian and US officials to be a front for the Lashkar-e-Taiba militant group blamed for the attacks.

"Are they talking about our Ajmal?' 45-year-old Noor Ahmed asked, interrupting fellow residents who were discussing the case.

"No. No. We don't know him,' he said, sitting on a dirty couch in a small brick-and-clay room on the banks of the local canal.

"But we have sympathies for him being Muslim.'Some residents said Kasab, like other young men dragged into the shadowy underworld of militant Islam, should be seen as a pawn, brainwashed by powerful jihadi groups.

"Look, don't blame him. There is nothing wrong if he did it with good intentions against an infidel country like India,' said Amjad Ali, a 60-year-old farmer with white hair.

"India is doing bomb blasts in Pakistan and it has also blocked Pakistan's water,' he said -- echoing the belief of many in Pakistan that its arch-rival is behind suicide attacks in the country and siphoning off of water resources.

One student claimed Kasab was a childhood friend who was in a group that used to swim in Faridkot's polluted canal and liked to throw other boys into the water. He believes Kasab was brainwashed.

"Definitely, the (Mumbai) incident created a bad impression for Pakistan and especially Faridkot,' the student said.

He called for the massacre's masterminds to be punished, and said it would be better if India extradited Kasab to Pakistan
Posted by: john frum || 05/03/2010 17:40 || Comments || Link || E-Mail|| [6461 views] Top|| File under:
Mohammed Kasab Guilty; 2 Indians Not
MUMBAI: On Monday, the fastest verdict on any terror trial in India ended in Kasab's conviction, the acquittals of Faheem Ansari and Sabahuddin Ahmed, and egg on the police's face. The acquittals, particularly, were significant: If they exposed the inability of the Mumbai cops to produce a watertight case even in a trial of this magnitude, they also spoke of the independent-mindedness of the Indian judiciary, which weighed the evidence and pronounced what is being seen as a carefully-considered judgment.


But don't worry, we can try terrorists in US domestic courts and not have any of these problems ...

Ansari and Ahmed were alleged to have been the local connection in a plot hatched in and executed out of Pakistan.
Posted by: Anguper Hupomosing9418 || 05/03/2010 15:49 || Comments || Link || E-Mail|| [6468 views] Top|| File under:
Hakimullah threatens, jibbers at US
ISLAMABAD (AFP) – Pakistani Taliban leader Hakimullah Mehsud has vowed to attack major US cities in two purported new videos released months after his reported killing in a US missile strike. Mehsud threatened to retaliate against the United States for the killing of Islamist militant leaders, appearing in a nine-minute video allegedly made on April 4, after his supposed death in January.

The videos emerged after an attempted car bombing in New York City, for which his faction claimed responsibility in a third video, and provided the most substantial evidence so far that he survived a US attempt on his life. The videos spotlight the Islamist militant threat in nuclear-armed Pakistan, which the United States has put on the front line of the war on Al-Qaeda and where Pakistani troops have waged multiple offensives against the Taliban.

"The time is very near when our fedayeen will attack the American states in the major cities," said Mehsud, who was seen flanked by two armed and masked men in the video released by the SITE and IntelCenter monitoring groups.

The video is the first showing Mehsud since January and was issued on the heels of a claim by Tehreek-e-Taliban Pakistan that it was behind the attempted bombing in New York's Time Square on Saturday.


May not be true but it's great PR for them ...

US officials believed Mehsud was likely killed in a US drone strike in northwestern Pakistan on January 14, but the Taliban denied his death and Pakistani intelligence officials said last week that he had survived.
The Islamist leader, who took over leadership of the TTP last August, rubbished reports of his death as an "open lie and propaganda".

"Inshaallah (God willing) very soon in some days or a month's time, the Muslim ummah (world) will see the fruits of most successful attacks of our fedayeen in USA," Mehsud said.

He made similar remarks in an audio message in another TTP video that was apparently recorded on April 19 and features Mehsud's face next to a map of the United States showing multiple explosions across the country.

IntelCenter, a US-based group that monitors Islamist websites, said it believed all the TTP videos issued since the New York bomb scare were credible and said there was a "high threat of further attack" in days and weeks ahead.

But the authorities in New York discounted an Al-Qaeda link and police said they were hunting a white man seen near the bomb in Times Square.

The TTP claim of responsibility also met with scepticism in Pakistan, where the military has claimed the faction's capability was dented following an offensive against its South Waziristan nerve centre last year.

If the allegation -- made by the TTP's master trainer of suicide bombers Qari Hussain and broadcast in a video on YouTube -- was authenticated, it would be the first attack by the TTP against a target in the United States.

Mehsud, believed to be aged about 31, also warned members of NATO and other allies to abandon the United States, telling them: "You will face even worse humiliation, destruction and defeat than America itself."
Posted by: Steve White || 05/03/2010 11:20 || Comments || Link || E-Mail|| [6477 views] Top|| File under:
Afghan envoy's kidnappers break silence
The mysterious kidnappers of Afghan ambassador-designate to Pakistan, Abdul Khaliq Farahi, have broken their silence after almost a year-and-a-half to claim that the diplomat is alive and in their custody. In a videotape made available on Sunday, the grey-bearded Afghan ambassador has been shown wearing trousers and a half-sleeved shirt. Three well-built, masked Taliban fighters, armed with AK-47 assault rifles, are standing behind the handcuffed Afghan envoy in the video.

Before his kidnapping, Farahi's beard was black and he was always seen dressed in a Western suit. Since his kidnapping from Peshawar's posh Hayatabad Town on September 22, 2008, there was no clue until now about his whereabouts and the identity of the men holding him hostage. On Sunday afternoon, a previously unknown militant organisation, Kateeba Salahuddin Ayubi, released a videotape of the Afghan envoy and claimed responsibility for his kidnapping. It was the first time that a militant group made such a claim.

Narrating his ordeal in the videotape, the Afghan diplomat, in Pashto language, said: "I am Abdul Khaliq Farahi. Dear listeners, as you know a year-and-a-half ago, the Mujahideen arrested me from Peshawar. For the past one year and six months, I have been spending my days and nights in a very critical condition. I appeal to my government and the Afghan nation as well as the international community to make their last attempt to save my life. These people (Taliban) have accused me of working with the misled and the US-sponsored government of Afghanistan and the punishment of this crime is death sentence. This is my first and last statement. After this, these people may execute me. Once again, I appeal to the Afghan people and all communities of Afghanistan to make a last attempt and help me out of this danger.'

After Farahi, an armed Taliban fighter standing behind him began to deliver his statement in an aggressive tone. Besides highlighting so-called successes and achievements of the Mujahideen, he said it was the blessing of Almighty Allah that the Mujahideen had captured Farahi. "This man, Abdul Khaliq Farahi, is an Afghan national. He is in our jail now. He was Afghanistan's ambassador to Pakistan when captured by the Mujahideen. Pakistan too is a renegade state and is helping the US as a frontline state,' the Taliban militant alleged. He said the Afghan envoy was in their custody for the past year-and-a-half but they did not make it public as they were holding secret talks with the Karzai government.

"We were holding negotiations with the Karzai government and forwarded our demands for his release. Our demands were legitimate and in the interest of Islam, Mujahideen and the Afghan people. A week before issuing this video, the Mujahideen suspended their talks as Karzai and his government did not show any seriousness in the negotiations and refused to answer questions. The Karzai government used delaying tactics and tried to further extend the negotiations. It didn't feel any mercy on this prisoner. Many people approached us for this prisoner and we informed them about our demands,' he explained.

He said they were disappointed due to the delaying tactics of the Afghan government and had, therefore, decided to break their long silence and inform the media through the videotape. "After this, people should not blame us as we waited for a year-and-a-half. We wanted to wait and see if Almighty Allah could have mercy on this poor prisoner and people could seek pardon for him so that nobody could align and work with the US in future. The people should not blame us afterwards,' he warned in a forceful voice.

Farahi, who belongs to Farah province in Afghanistan, served as the Afghan consul general in both Quetta and Peshawar. He had been promoted as Afghanistan's ambassador in Islamabad but had not yet taken over the charge. He had fought in the Afghan Jihad against the Soviet occupying forces. Once after his kidnapping, officials had confirmed that he had been recovered from Khyber Agency, but this proved false. There had been rumours that Farahi had been executed by his kidnappers or that he had been severely tortured.
Posted by: ryuge || 05/03/2010 07:35 || Comments || Link || E-Mail|| [6478 views] Top|| File under:
Surviving Mumbai gunman convicted over attacks
A Pakistani national has been convicted over his role in the deadly Mumbai (Bombay) attacks by an Indian court.

Mohammad Ajmal Amir Qasab, 22, the sole surviving gunman, was found guilty on charges including murder, waging war on India and possessing explosives.

The attacks in November 2008 left 174 people - including nine gunmen - dead, and soured ties between India and neighbouring Pakistan.

India blames Pakistan-based militants Lashkar-e-Taiba for the attacks.

After initial denials, Pakistan acknowledged that the attacks had been partially planned on its territory and that Qasab was one of its citizens.

Two Indian men - Fahim Ansari and Sabahuddin Ahmed - who were accused of helping the gunmen plan the attacks, were acquitted by the presiding judge at the court in Mumbai.

The judge will begin hearing arguments about sentencing on Tuesday. The prosecution is seeking the death penalty for Qasab.

Qasab's 271-day trial was conducted amid tight security in a purpose-built court on the jail premises in Mumbai where he was being held.

Closed-circuit TV evidence showed Kasab and an accomplice opening fire on passengers at one of Mumbai's busiest train stations, an assault that left dozens of people dead.

Over the past 14 months, the trial witnessed a number of twists and turns.

Qasab originally denied the charges against him but last July, in a dramatic outburst in court, he admitted his role and asked to be hanged. He later retracted this plea, saying he had been tortured by police into making it, and the trial continued.

In November, the main lawyer representing Qasab - who was arrested on the first day of the attacks - was removed from the case after the judge said he was delaying proceedings.

Late last year, Pakistan charged seven people in connection with the attacks, including the suspected mastermind Zaki-ur-Rehman Lakhvi, who is alleged to head Lashkar-e-Taiba.
Posted by: john frum || 05/03/2010 06:57 || Comments || Link || E-Mail|| [6459 views] Top|| File under:
Rise in target killings adds to Balochistan unrest
QUETTA: Targeted killings happen so often in Quetta that they have become almost a routine. Assassins drive up, fire a hail of bullets and melt into shadows as their victims bleed to death.

Heading to and from work, or nipping to the shops, fear grips professional men and women in Balochistan, where a sharp increase in assassinations is being blamed on separatist militants. An upsurge in killings threatens to ignite the southwestern tinderbox, with possible consequences for neighbouring Iran and Afghanistan, and heavyweight allies China and the United States.

Last week, Nazima Talib became the most high-profile female victim, shot dead at point blank range as she got into a rickshaw to go home after another long day teaching mass communication at Balochistan University. A mother of one, she was the third member of staff killed in the past two years. Now others wonder whether they will return home at the end of a day's work.

Police say sectarian and ethnic targeted killings in Balochistan have claimed 87 lives and injured 303 people in 168 incidents so far this year.

The killings embarrass the police, who concede that none of the assassins has been arrested, have forced some teachers to flee and fanned insecurity.

Hundreds of people have died since Baloch militants rose up in 2004 demanding independence and control of profits from natural resources in their region. For decades, its people have felt excluded or marginalised by the central government and the province has long been a fertile breeding ground for Taliban and al Qaeda-linked terrorists as well as separatist militants.

The Baloch Liberation Army (BLA), a banned group fighting for an independent Balochistan, claimed responsibility for Talib's death, threatened more killings and accused security forces of mistreating Baloch women. The group says its assassinations of Punjabis avenge the deaths of Baloch militants and civilians at the hands of the military, whose ranks and top brass are dominated by Punjab.

Although the weak civilian government has sponsored a reconciliation process with Baloch nationalists, it has limited control over the powerful military, blamed for the disappearance of hundreds of Baloch activists.
Posted by: Steve White || 05/03/2010 00:00 || Comments || Link || E-Mail|| [6457 views] Top|| File under:
One killed, three injured in Swat grenade attack
SWAT: A woman was killed and three persons were injured in a grenade attack at a house in Kabal tehsil of Swat, police said on Sunday.

According to details, the house of Roshanzada, member of a local peace committee came under attack at night, killing his daughter-in-law Gul Begum, while injuring three other family members.

Investigation Officer Assistant Superintendent (ASI) Sher Gul Khan said that the incident was a result of an old enmity. He said, Roshanzada had named Mian Said Bacha and others in the FIR. Khan said that they have started investigations and are conducting raids to arrest those nominated in the FIR.
Posted by: Steve White || 05/03/2010 00:00 || Comments || Link || E-Mail|| [6458 views] Top|| File under:
2 boys' schools blown up in Bajaur Agency
Ran out of girls' schools?

KHAR: Taliban blew up two more boys' schools in Khar tehsil of Bajaur Agency, increasing the number of schools so far destroyed in the agency to 82.

Recently, unidentified men had blown up a boys' primary school in the Zirgiray area of Nawagai tehsil in Bajaur. This was reportedly the first such incident after the peace deal there. According to reports, such attacks have affected the education of around 50,000 children in the region.
Posted by: Steve White || 05/03/2010 00:00 || Comments || Link || E-Mail|| [6457 views] Top|| File under:
21 killed as choppers bomb Taliban hideouts in Orakzai
HANGU/PARACHINAR/ KHAR: Helicopter gunships bombed Taliban hideouts in Orakzai Agency on Sunday, killing 21 terrorists and injuring 29 others, while seven hideouts were also destroyed in the airstrikes.

Sources said helicopter gunships shelled Taliban hideouts in Kool area of Upper Orakzai, killing eight Taliban and injuring 25 others, while three hideouts were also destroyed. The sources said the helicopters also pounded Taliban hideouts at Ghilju, Ghundaki and Khadezai areas, killing 13 Taliban and injuring four others, as four hideouts were destroyed in the attack.

Meanwhile, according to AP news agency, government official Samiullah Khan said the hideouts hit were in the Dabori area and its neighbouring villages of Orakzai. He added the aerial strikes also destroyed six Taliban compounds.

Separately, AFP said three fighter jets participated in the attack and destroyed four Taliban hideouts in Orakzai, where Pakistani troops have been pursuing an anti-Taliban offensive since late March, a military spokesman told AFP.

"Jets targeted militants in Dabori, Ghiljo and Khadezai towns,' he said.

Local administration official Sajjad Ahmed confirmed the casualty numbers and said eight Taliban wounded in the airstrikes had been captured. The toll might rise as other suspected hideouts were also pounded, he added.
Posted by: Steve White || 05/03/2010 00:00 || Comments || Link || E-Mail|| [6461 views] Top|| File under:
Maoist-led general strike shuts down much of Nepal
A general strike today shut down much of Nepal as communist activists intensified their pressure on the prime minister to resign. Thousands of Maoist supporters were on the streets of the capital, Kathmandu, to ensure that shops remained closed and buses were not operating amid fears that Nepal would descend again into civil strife. Few vehicles were about and people were forced to walk to their destinations. The international airport remained open.


Reminder: the Maoists are the largest party in the parliament in Nepal. They're on strike to grab the rest.

The government provided foreign tourists with free shuttle buses from the airport to their hotels. Tens of thousands of Maoist supporters poured into the capital from the countryside for a rally to demandthe dissolution of a cabinet propped up by an alliance of 22 parties.

As thousands of police in riot gear watched today's protesters, there were scattered reports of vandalism against vehicles and shops that defied the strike. A Maoist coordinating the protests in Kathmandu said the protesters were prepared to shut down the country for days until their demands were met."We are protesting peacefully. But if the authorities try to provoke us in any ways we are ready and prepared to retaliate," said Chandra Bahadur Thapa.

Karin Landgren, chief of UN's peace mission in Nepal, said she met Maoists leaders to appeal for a peaceful resolution to the crisis. The US embassy in Kathmandu issued a statement that appealed for the parties to exercise restraint and work toward consensus. Travel advice from the Foreign Office warned that political tensions in Nepal are currently high.

In 2006, the Maoists agreed to end a decade-old insurgency that left more than 13,000 people dead and went on to lead a coalition in 2008 after a surprise win in the election for a constituent assembly. But the coalition collapsed this time last year, when the Maoists, who have the largest party in parliament, walked out of the government after their failure to get the head of the army dismissed.

The prime minister, Madhav Kumar, has refused to bow down to Maoist pressure. "One should not resign from the government in the midst of confusion ... government changes can be made through constitutional and parliamentary procedures and not from the streets," he said.

The constituent assembly is unlikely to meet its deadline target of drafting a new constitution by 28 May 28 and the deadline cannot be extended without the support of the Maoists, who hold about 40% of the assembly's 601 seats.

Analysts say consensus has steadily given way to a polarisation that has fed the more hardline elements on both sides. At the time of the fall of the Maoist-led government, the International Crisis Group think tank warned: "Only concerted efforts to re-establish a minimal working consensus and a national unity government including the Maoists can avert the likelihood of a more dangerous erosion of trust. Strong international backing, with India eschewing short-term interference in favour of longer-term guardianship of the process it itself initiated, will be essential."


In other words, the ICG, progressives to a person, want the Maoists to get everything they want and for the Indians to stay out of the way. Birds of a feather, as they say ...
Posted by: Steve White || 05/03/2010 00:00 || Comments || Link || E-Mail|| [6460 views] Top|| File under:
Iraq
5 wanted men surrender to police in Diala
DIALA / Aswat al-Iraq: Five wanted men turned themselves in to Iraqi police in Diala on Sunday, only one week after 27 others had done the same thing, according to the province's police chief.

"Five men wanted by judicial authorities in accordance with Article 4 of the law on terror surrendered voluntarily to the police," Maj. General Abdulhussein al-Shimari told Aswat al-Iraq news agency.

"The men are local residents of al-Wajihiya area, al-Muqdadiya district, (45 km) east of Baaquba," he said.

Shimari said the province's police department called on all wanted men all over Diala to turn themselves in so that court rulings to be handed down against them may be extenuated.

Baaquba, the capital city of Diala province, lies 57 km northeast of Baghdad.
Posted by: Steve White || 05/03/2010 00:00 || Comments || Link || E-Mail|| [6457 views] Top|| File under:
Mosul blast casualties up to 95
NINEWA / Aswat al-Iraq: One person was killed and 94 others wounded in a final count of casualties from a blast earlier on Sunday that targeted two buses carrying Christian students east of Mosul, a local official said.

"The final count of casualties from a blast of a car bomb and an improvised explosive device that targeted two buses boarding Christian students from Mosul University residents of al-Hamdaniya district, east of Mosul, was one death and 94 wounded,' Abdulrahim al-Shimari, the chairman of the Ninewa Provincial Council's Security & Defense Committee, told Aswat al-Iraq news agency.

"The wounds of about 10 of them are critical and were rushed to the Arbil hospital for treatment,' Shimari added. He noted security forces had been escorting the buses "in light of operations that targeted Christians in Mosul in the past'.

Earlier, a police source in Ninewa had said a civilian man was killed and 90 others wounded in a blast from a car bomb and an IED that went off Christian university students in the area of Kokgli, east of Mosul.
Posted by: Steve White || 05/03/2010 00:00 || Comments || Link || E-Mail|| [6473 views] Top|| File under:
Lawyer shot dead near Kirkuk
KIRKUK / Aswat al-Iraq: A lawyer was killed and another wounded when unidentified gunmen opened fire on them south of Kirkuk city on Sunday, a police source in al-Touz district said.

"Unidentified gunmen in a vehicle opened fire on a civilian vehicle carrying two lawyers in the area of Qader Karam intersection on the main road linking Kirkuk to Touz, (80 km) south of Kirkuk, killing one and wounding the other,' the source told Aswat al-Iraq news agency.

"The incident is being investigated,' the source added, not giving further details.
Posted by: Steve White || 05/03/2010 00:00 || Comments || Link || E-Mail|| [6465 views] Top|| File under:
Wanted man arrested, cache seized in Mosul
NINEWA / Aswat al-Iraq: Police forces captured a wanted man whose confessions led to seizing a weapons cache in western Mosul city on Sunday, a local police source in Ninewa said.

"The cache was seized upon confessions by a wanted man arrested earlier on Sunday (May 5) at a checkpoint in New Mosul area in the western part of the city," the source told Aswat al-Iraq news agency.

"The cache contained three mortar shells of 60 mm. caliber and an RPG shell," he added, not giving further details.
Posted by: Steve White || 05/03/2010 00:00 || Comments || Link || E-Mail|| [6457 views] Top|| File under:
Who's in the News
56
[untagged]
Bookmark
E-Mail Me
The Classics
The O Club
Rantburg Store
The Bloids
The Never-ending Story
Thugburg
Gulf War I
The Way We Were
Bio
Merry-Go-Blog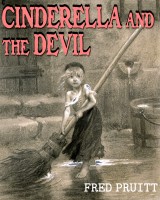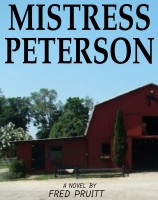 On Sale now!


A multi-volume chronology and reference guide set detailing three years of the Mexican Drug War between 2010 and 2012.

Rantburg.com and borderlandbeat.com correspondent and author Chris Covert presents his first non-fiction work detailing the drug and gang related violence in Mexico.

Chris gives us Mexican press dispatches of drug and gang war violence over three years, presented in a multi volume set intended to chronicle the death, violence and mayhem which has dominated Mexico for six years.
Click here for more information


Meet the Mods
In no particular order...


Steve White
Seafarious
Pappy
lotp
Scooter McGruder
john frum
tu3031
badanov
sherry
ryuge
GolfBravoUSMC
Bright Pebbles
trailing wife
Gloria
Fred
Besoeker
Glenmore
Frank G
3dc
Skidmark
Alaska Paul



Better than the average link...



Rantburg was assembled from recycled algorithms in the United States of America. No trees were destroyed in the production of this weblog. We did hurt some, though. Sorry.
3.238.180.255

Help keep the Burg running! Paypal: