Afghanistan
Taliban suicide squad attacks Afghan government compound; 13 dead including 9 bombers
Taliban suicide bombers disguised as police attacked a government compound Wednesday in southwestern Afghanistan in an assault that left 13 people dead, including a provincial council member and all nine attackers, authorities said.

Eight of the bombers blew themselves up and police shot the ninth, President Hamid Karzai's office said.


Sadly the Afghan splodydopes are better boomers than the mook who tried to ignite Times Square ...

The Taliban claimed responsibility for the attack, which came as the provincial council was meeting in Zaranj, the capital of Nimroz province. The militant group said the council was trying to turn Afghans against the militants.

This summer, a U.S.-led military operation will try to clear the southern city of Kandahar of Taliban fighters in what will be a critical test of the war. Many insurgents ran away fled to Nimroz province, which is farther west and along the border with Iran, earlier this year when troops conducted an offensive to rout the Taliban from neighboring Helmand province. Nimroz is also a major trafficking route for Afghanistan's huge opium trade.

In Wednesday's hourlong attack, nine suicide bombers wearing Afghan National Police uniforms tried to infiltrate the provincial governor's compound where the Nimroz council was meeting, said provincial police chief Gen. Abdul Jabar Pardeli. Police became suspicious and fired on them, Pardeli said.

The suicide bombers then began to blow themselves up or fire back, prompting blasts and gunbattles.

A female provincial council member was among the dead, according to Gov. Gulam Dastagar Azad. Two police officers and a civilian also died, and 10 police were wounded, authorities said.

Sadeq Chakhansori, a member of the Afghan parliament who was in Nimroz for a meeting, identified the dead council member as Gul Maki Wakhali.

Police also found a car packed with explosives near the compound, which houses a court, the governor's offices and a guest house, Azad said. The Interior Ministry said the car bomb was defused before it could explode.

The Taliban carried out the attack because the council was trying to persuade Afghans to turn against the insurgents, said Taliban spokesman Qari Yousef Ahmadi. He said the council included "friends of NATO," and that "any friend of the enemy is an enemy."

This article starring:
Qari Yousef Ahmadi
Posted by: tipper || 05/05/2010 14:24 || Comments || Link || E-Mail|| [6457 views] Top|| File under:
Africa North
Niger extradites Mauritanian terror suspect
[Maghrebia] Niger extradited terror suspect Taghi Ould Youssef to his native Mauritania on Monday (May 3rd), Journal Tahalil reported. Mauritanian security services reportedly consider Ould Youssef to be a top aide to Algerian al-Qaeda emir Mokhtar Belmokhtar. Ould Youssef was arrested in Niger in late 2009.
Posted by: Fred || 05/05/2010 00:00 || Comments || Link || E-Mail|| [6459 views] Top|| File under: al-Qaeda in North Africa
Home Front: WoT
'I was expecting you. Are you NYPD or FBI?'
The Pakistani-American who has confessed to trying to blow up a car bomb in New York's Times Square was only caught 'at the last second', authorities have admitted.

In scenes that could have come straight from a Hollywood film, Faisal Shahzad managed to give authorities the slip and board a flight out of the U.S. He was actually belted into his seat, the Emirates flight to Dubai on the runway waiting for take-off, when federal agents managed to stop the plane.

'I was expecting you. Are you NYPD or FBI?' Newsweek claimed he said as he was arrested.

Despite the best efforts of highly trained investigators armed with the most advanced technology in the world, two simple security failings appear to have allowed Shahzad to come within minutes of escape.

First, he gave investigators tailing him since 3pm on Monday the slip. Authorities believe he decided to flee after being spooked by news reports that investigators were seeking a Pakistani suspect in Connecticut.


Brilliant -- make sure everyone, including the perps, knows how hard you're working to crack the case by broadcasting all your leads on the networks ...

The FBI and the New York Police Department declined to comment.

Second, Emirates officials - unaware that he had been placed on a no-fly list - did not check the Web forum where the latest updates are posted in the minutes before take-off.

It was only thanks to a vigilant customs agent who spotted Shahzad's name on the flight manifest just 30 minutes before take-off that authorities knew he was on board the plane.

The Obama administration played down that Shahzad had made it aboard the plane. Homeland Security Secretary Janet Napolitano would not talk about it, other than to say Customs officials prevented the plane from taking off. White House spokesman Robert Gibbs said the security system has fallback procedures in place for times like this, and they worked.

And Attorney General Eric Holder said he 'was never in any fear that we were in danger of losing him'.

The no-fly list is supposed to mean just that. And Shahzad's name was added to the list early Monday afternoon as a result of breaking developments in the investigation.

When Emirates sold the ticket, it was working off an outdated list. Airline officials would have had to check a Web forum where updates are sent if it were to have flagged him.

Because they did not, law enforcement officials were not aware of his travel plans until they received the passenger list 30 minutes before take-off. By that time, passengers usually are on board.

Gibbs blamed the airline
but emphasized a more positive bottom line: U.S. authorities did get Shahzad on the no-fly list and he never took off.

'There's a series of built-in redundancies, this being one of them,' Gibbs said. 'If there's a mistake by a carrier, it can be double-checked.'

The list is only as good as the nation's intelligence and the experts who analyse it.
Posted by: tipper || 05/05/2010 11:44 || Comments || Link || E-Mail|| [6482 views] Top|| File under:
From New Citizen to Suspect in a Year
Pakistan-Born Shahzad Faced Foreclosure in Connecticut and Disliked President Bush; an Invisible Man at His University

Faisal Shahzad was losing his Connecticut home to foreclosure, disliked President George W. Bush, and was an almost invisible presence at the American university where he earned two degrees. Those are some of the details in the still-emerging portrait of the man who authorities say has implicated himself in the botched Times Square bomb plot.

Mr. Shahzad was born in Pakistan's Northwest Frontier Province, according to Pakistan's U.S. embassy. He worked at a Connecticut marketing firm until 2009, the same year he became a U.S. citizen.

At the time of his arrest, Mr. Shahzad and his wife, Huma Mian, were facing foreclosure on the compact home of gray vinyl shingles they owned on Long Hill Avenue near the center of Shelton, Conn. He is "financially bankrupt," said a high-level official briefed on the investigation.

Neighbors and brokers said Mr. Shahzad and his wife had moved away and abandoned the house months ago. A lockbox with a key was on the front door, and the lawn was being mowed on behalf of the bank, J.P. Morgan Chase & Co., which issued the mortgage when the house was purchased in 2004.

Mr. Shahzad bought his house that July for $273,000, brokers said, with 20% down and an 80% mortgage with Chase. It was a new house built on a lot in an existing neighborhood. Brokers said he used the proceeds of the sale of a condominium he owned in Norwalk, Conn., to pay for it. He later added his wife to the deed.

Chase Home Finance filed a foreclosure action against the couple last September, and court dockets indicate they didn't show up to defend themselves. They were listed as "non-appearing" parties. The most recent papers were filed in the case on April 23.

Continued on Page 49
Posted by: Steve White || 05/05/2010 00:00 || Comments || Link || E-Mail|| [6468 views] Top|| File under:
More on Faisal Shahzad and his Fizzle
Hat tip to linker for the phrase Faisal's Fizzle.

Faisal Shahzad, the naturalized U.S. citizen who allegedly drove a rusty sport utility vehicle packed with explosives into the heart of New York's Times Square, was charged with terrorism and attempting to use a weapon of mass destruction in the botched bombing.

In a federal complaint issued Tuesday, prosecutors accused Shahzad of attempting to use a weapon of mass destruction, attempting to kill U.S. citizens and carrying a destructive device.

Shahzad allegedly launched the plot in December 2009,


Sudden Jihad Syndrome, then.

according to a sworn statement from FBI agent Andrew Pachtman. After he was arrested late Monday, Shahzad told authorities he had recently received bomb-making training in Waziristan, Pakistan, the court papers said.

Authorities tied Shahzad to the SUV after the car's previous owner identified him in a photo lineup. FBI agents also traced a phone number from a prepaid cell phone that was used to communicate with the SUV's seller. That cell phone was used to make calls to a fireworks store in rural Pennsylvania that sells M-88 fireworks, the same sort that were found in the smoldering SUV, officials said.

Federal agents arrested Shahzad, 30, on Monday, just before midnight, at John F. Kennedy International Airport as he attempted to leave the country on a Dubai-bound flight. The Pakistan-born man is providing useful information to authorities, Attorney General Eric Holder said at a news conference Tuesday.

Intelligence and government sources in Pakistan said Shahzad is originally from a small town known as Mohib Banda in the Northwest Frontier Province. Seven of the suspects arrested in Pakistan were detained in the same province. The eighth person was detained in Karachi, where Shahzad's family, including a brother, wife and two small boys, are living, the sources said.

No other arrests in the United States are imminent, two law enforcement sources said. Agents were trying to determine whether Shahzad, who has an extensive record of international travel, actually acted on his own, as he told the FBI on Monday night.


Technically, no, since he got training in Pakistan, and no doubt guidance on his plan as well.

Shahzad reportedly provided valuable information to agents almost immediately. Investigators said that even after he was read his right to remain silent, he continued to offer insights.

Authorities said that "eagle-eyed" customs and border patrol agents had spotted Shahzad's name on the Emirates flight manifest Monday evening, less than a day after he had become a person of interest in the case.


Despite the fact that the name on the No Fly list hadn't yet trickled down to their computers. Well done, O Unnamed ICE People!

Shahzad was born in Pakistan and came to the U.S. on a student visa when he was about 18. He first attended college in Washington, D.C., then transferred to the University of Bridgeport. He got a bachelor's degree in computer science in 2000, then an MBA in 2005.

In 2002, Shahzad was granted an H1-B visa for skilled workers and got a job as a financial analyst at Affinion, a marketing firm in Norwalk, Conn. He married a U.S. citizen, Huma Asif Mian, and became a citizen himself in April 2009, passing all the necessary criminal and national security background checks.

The Shahzads had two children, a boy and a girl, and lived in a house in Shelton, Conn. Affinion officials say he voluntarily left his job in June. The bank later foreclosed on his house, and he moved to an apartment in a working-class neighborhood of Bridgeport. Neighbors say there was no sign of his family living at the apartment.

Authorities say Shahzad bought the Nissan Pathfinder on Craigslist three weeks ago from another Connecticut man. He reportedly paid cash for the vehicle and never filed any of the paperwork necessary to register it.


Understandable under the circumstances, but a newly-minted citizen should be especially respectful of the laws of his adopted country.

Fingerprints were found in the vehicle, which was parked Saturday night on a busy midtown Manhattan street. Authorities said they also found forensic evidence linking Shahzad to some sort of international group, but didn't give many details on that connection.

From another NPR article:
One man detained in Karachi was identified only as Tauseef and was a friend of Shahzad, according to one official, who spoke on condition of anonymity because Pakistani intelligence officers insist on anonymity as a matter of policy. Media reports described some of the others detained as relatives of Shahzad.

In Washington, Pakistani Embassy spokesman Nadeem Haider Kiani said early indications suggest the bomber was "a disturbed individual."
Posted by: trailing wife || 05/05/2010 00:00 || Comments || Link || E-Mail|| [6480 views] Top|| File under:
Bombing Suspect Confesses To Explosives Training
Authorities have brought terrorism and mass destruction charges against the suspect in the failed Times Square car bombing, saying he has confessed to receiving explosives training in Pakistan. Charges against Faisal Shahzad, a naturalized U.S. citizen from Pakistan, were contained in a criminal complaint filed Tuesday in federal court in Manhattan. Shahzad was arrested overnight as he attempted to leave the country on a flight.

The complaint says he confessed to buying an SUV, rigging it with a homemade bomb and driving it Saturday night into Times Square, where he tried to detonate it. The complaint says he admitted to receiving bomb-making training in Waziristan, Pakistan, but there is no mention of al-Qaida.


Was it Lashkar-i-Taiba that had taken the contract for training Al Qaeda personnel? Weren't they who David Headley had been working with for the Mumbai attack?

Sources told CBS 2 on Tuesday morning that Shahzad should have been on the United States "No Fly" terror watch list, and that because he wasn't, he was able to board the plane. Deputy FBI director John Pistole later said, however, that hewas in fact placed on the No Fly list Monday, except it was done hours before he was arrested.

Still, Homeland Security Secretary Janet Napolitano declined to say how Shahzad was able to board the flight if he was on the No Fly list.


Because ICE, TSA and Secretary Napolitano are incompetent. That's how.

Because even though it looks instantaneous on your laptop, it still may take days in the analog world. How long do some of your emails take to arrive? Were Secretary Napolitano a bit quicker on the uptake, she would have explained it that way, and the question would never be asked again.

An administration source told CBS 2 News that the addition to the list was so recent that the information had not yet been populated into the system to trigger an automatic alert.

Based on what law enforcement sources told CBS 2, it's now clear that the arrest of the 30-year-old Shahzad on board the departing jet was the culmination of an elaborate, highly controlled sting operation.

Emirates Airlines flight 202 out of John F. Kennedy International Airport, which was bound for Dubai, rolled back from the gate at around 11:45 on Monday night. Shahzad was presumably all buckled in, ready to leave the country and ultimately return to his native Pakistan. CBS 2 has learned that investigators were already onto Shahzad and laid low, hoping he would make contact with an accomplice. Airport authorities had already instructed the pilots that they were not to take off.


That actually sounds pretty straightforward, not elaborate at all.

How did investigators zero-in on Shahzad? Officials said they found a bevy of evidence by examining that same SUV. NYPD officials say the VIN -- or vehicle identification number -- was scratched off the dashboard, but was also stamped on the engine block.

Agents tracked down the SUV's most recent registered owner, a 19-year-old Bridgeport, Conn. woman. She told them Shahzad responded to her online Craigslist ad for the SUV and that he bought it on April 24th for $1,300 cash and paid for it in $100 bills.

Sources also told CBS News on Tuesday morning that multiple people have been taken into custody for questioning in Pakistan in connection with the bomb plot.

Authorities are not saying who the potential suspects are or where they are being held, but they say there were raids Monday night and Tuesday morning in different locations. It's believed between four and eight people are being held, and there are reports that some of them may be related to the suspect arrested overnight in New York.
Posted by: Steve White || 05/05/2010 00:00 || Comments || Link || E-Mail|| [6458 views] Top|| File under:
Who Is The Times Square Car Bomb Suspect?
Good summary about what we know as of now. Also posted separately yesterday.

Former Neighbors Of Accused Times Square Bomber The Married Father Of Two Kept To Himself, Claimed To Work On Wall Street

Faisal Shahzad gave the impression of a quiet family man, raising two small children with his wife in Shelton, Conn. and telling neighbors he worked on Wall Street. Now the Pakistani-American is accused of trying to detonate a homemade car bomb in NYC.

Faisal Shahzad gave the impression of a quiet family man, raising two small children with his wife in Shelton, Conn. and telling neighbors he worked on Wall Street. Now the Pakistani-American is accused of trying to detonate a homemade car bomb in New York City's bustling Times Square. Shahzad was on board a Dubai-bound flight at Kennedy Airport when FBI agents and New York Police Department detectives took him into custody late Monday, law enforcement officials said.

On Tuesday, CBS 2 learned that Shahzad attended a terror training camp in Pakistan. One official said Tuesday that Shahzad told the FBI about his training. Attorney General Eric Holder said Shahzad was providing valuable information about the nearly catastrophic attack, but Holder would not elaborate.

A second official said the camp was in the lawless tribal region of Waziristan, where the Pakistani Taliban operates with near impunity. The group has claimed responsibility for the attack, but officials say there's no evidence to back that up.

Despite becoming a naturalized U.S. citizen on April 17, 2009, Shahzad spent much of the past year outside of the country, mostly in Pakistan where his wife, Huma Mian, is currently living. Details of his activities abroad remain unclear, but a picture of his life in American began to emerge Tuesday.

Shahzad, along with his wife and children, a boy and a girl, lived for about three years in a two-story Colonial-style three-bedroom home in Shelton, Conn., former neighbors said.


How? Where'd he get the money? Rent or own?

Neighbors offered diverging descriptions of Shahzad but agreed that he kept to himself. One, Brenda Thurman, said Shahzad had told her husband he worked on Wall Street, while another neighbor, Audrey Sokol, said she thought he worked in nearby Norwalk.

"He was a little bit strange," she said. "He didn't like to come out during the day."


So a vampire-Pakistani. Figures ...

Sokol, a teacher who lives next door to Shahzad's old house, said that he would wave and say hello and that he seemed normal to her.

Shahzad and his family previously lived in Bridgeport, Conn., in a mixed-race, working-class neighborhood of multi-family homes. Authorities removed filled plastic bags from that house overnight and a bomb squad came and went without entering as local police and FBI agents gathered in the cordoned-off street.

He became a citizen in Hartford, Conn., and passed all the criminal and national security background checks required for citizenship, officials said. The officials familiar with the inquiry say investigators plan to go through his citizenship application line by line to see if he lied about anything.


"Have you ever belonged to a terrorist group?"
"No"

Court records show that the suspect in the failed Times Square bombing defaulted on a $200,000 mortgage on his Connecticut home and that the property is in foreclosure.


Ah, so either the money from home got cut off or he used some creative financing to have shelter here until he no longer needed shelter here.

Records obtained by The Associated Press show that Chase Home Finance LLC sued Shahzad in September to foreclose on the home in Shelton. The foreclosure records show Shahzad took out the mortgage on the property in 2004, and he co-owned the home with a woman named Huma Mian. The foreclosure case is pending in Milford Superior Court.

A message was left Tuesday with an attorney for Chase's law firm. The records show Shahzad and Mian didn't have lawyers for the case.

On June 2, 2009, Shahzad departed the U.S. for Dubai in the United Arab Emirates. In July, he reportedly traveled to Pakistan and is believed to have visited Peshawar, a city known as a gateway to the militant-occupied tribal regions of the country, according to MSNBC.

Shahzad last entered the U.S. on Feb. 3, 2010 after a five-month visit to Pakistan. According to authorities he purchased the Nissan Pathfinder used in the attempted bombing three weeks ago for $1,300. He responded to a Craigslist ad and paid for the vehicle in cash.


Got back in town, got re-oriented, started executing the plan. Buying the Pathfinder was one step in that plan.

He is expected to appear in court later Tuesday.
Posted by: Steve White || 05/05/2010 00:00 || Comments || Link || E-Mail|| [6459 views] Top|| File under: TTP
India-Pakistan
NY bombing is reaction to drone strikes: FM
ISLAMABAD: Foreign Minister Shah Mehmood Qureshi believes the attempted New York's Times Square bombing is a reaction to US drones targeting Taliban followers along the Pakistan-Afghanistan border.

"This is a blow back. This is a reaction. This is retaliation. And you could expect that. Let's not be naive. They're not going to sort of sit and welcome you eliminate them. They're going to fight back," CBS News quoted Qureshi, as saying.


Fair enough. Wait til they see what we do next ...

Qureshi was speaking as police confirmed the arrest of two people, one of whom, Tauseef Ahmed, is believed to have travelled to the U.S. to meet Faisal Shahzad. Both were arrested in Karachi, Pakistan.

CBS News has also learned that Shahzad may have spent at least four months training at a terrorist camp - raided in early March by Pakistani forces.

Faisal Shahzad comes from a wealthy and educated family. His father is a retired high-ranking Air Force officer. But the failed plot will no doubt put new pressure on Pakistan to crack down on insurgents within its borders.


And perhaps arrest the Air Vice Marshal, and his friends, and their friends ...
Posted by: john frum || 05/05/2010 16:30 || Comments || Link || E-Mail|| [6493 views] Top|| File under:
Hijratullah denies hand in Manawan police attack
[Geo News] Hijratullah, who is allegedly involved in Manawan Police Academy attack, has rejected the allegations, saying he has nothing to do with the terror act.

"I am a poor garbage collector and a resident of Nawabpura," he recorded his statement in a special anti-terrorist court in Lahore Monday.

Hijratullah said he has no role in the Manawan attack.

"I earn my livelihood through collecting garbage and at the time of attack I was present in Manawan, from where police picked me up."

The accused also denied having any link with Baitullah Mehsud or any other terror network.

According to sources, statements of all people, including Hijratullah, have been recorded in Manawan attack case.

Posted by: Fred || 05/05/2010 00:00 || Comments || Link || E-Mail|| [6459 views] Top|| File under: TTP
Bomb recovered from Gadap Town
[Geo News] The Karachi police Monday raided a house in Gadap Town and seized a bomb. According to police, the action was taken on the information of arrested activist of a banned militant outfit. Further investigations were underway, the police said.
Posted by: Fred || 05/05/2010 00:00 || Comments || Link || E-Mail|| [6457 views] Top|| File under: Lashkar e-Jhangvi
Al-Qaeda suspects sneak into India
[Iran Press TV Latest] Unconfirmed intelligence reports say around 140 suspected al-Qaeda terrorists may have sneaked into India through the Assam border.

India's home ministry officials say they have asked the police force to be on high alert to look out for al-Qaeda terrorists trying to sneak into the country from the western coast.

This was one of the reasons behind the high alert sounded over the weekend, the officials who demanded anonymity said.

Though the input has not been confirmed yet, the officials said they did not want to leave anything to chance at a time when the Lashkar-e Taiba and other Pakistan-based terrorist groups are determined to launch huge attacks on India, Indian newspapers reported.

Over the past two weeks, news has been trickling in that around 140 alleged al-Qaeda members may have sneaked into India, using Sri Lankan fishing boats.

Police say the suspected terrorists have formed small groups and have dispersed to various parts. There was no corroboration from any other sources.

However, the home ministry issued alerts last Friday to the affected states, not wanting to take any chances. This is the second time in the past two weeks that the center has issued terror warnings to several states.
Posted by: Fred || 05/05/2010 00:00 || Comments || Link || E-Mail|| [6466 views] Top|| File under: al-Qaeda in Pakistan
Squaring off in US: Preet Bharara vs Pakistani-Americans
WASHINGTON: The arrest of a Pakistani-American Faisal Shahzad by US law enforcement authorities in connection with the Times Square terror plot will once again put the focus on Preet Bharara, the India-born US Federal Attorney, who is already under attack in some Pakistani quarters for allegedly carrying out a "witch-hunt" against Pakistanis in the US.


This is America. We all eventually come from elsewhere, even the Native Americans. Get over it.

Bharara, 41, who is one of the 93 US Attorneys appointed the US President, heads the US Attorney's office for the Southern District in New York, which covers Manhattan, where the attempted bombing took place, and JFK Airport, where terror suspect Faisal Shahzad was arrested.

Bharara, who was born in Ferozepur, Punjab, and moved to the US with his parents when he was only two, grew up in New Jersey and graduated from Harvard in 1990 and Columbia Law School in 1993 (which are also President Obama's alma mater), before embarking on a legal and political path where he was marked as a rising star very early in his career.

Obama appointed him US Attorney in the summer of 2009, and in the months since, he has handled several high-profile prosecution cases including that of Ponzi scammer Bernie Madoff and 9/11 mastermind Khalid Sheikh Mohammed.

But in a vicious attack some weeks back, a Pakistani newspaper accused Bharara of carrying out a witch-hunt against Pakistanis in the US because of his "ideological beliefs" going back to the sub-continent's partition days.

The Nation newspaper also alleged that Bharara appointed a "like-minded controversial Indian who is also known for his hatred and venomous propaganda against Pakistan, Anjan Sahni, as Chief of the Terrorism and International Narcotics Unit soon after he assumed the charge of US Federal Attorney of New York."

But there is very little in Bharara's life or career that points to any prejudice or bias. In fact, among the prosecutions he is handling is one against the Galleon Group, where defendants include Sri Lankan Raj Rajaratnam and Indian-Americans Anil Kumar and Rajiv Goel. Although a Democrat (he worked on New York Senator Charles Schumer's staff before being appointed US Attorney), he has earned praise across party lines.

Bharara's father is a Sikh and his mother is Hindu and they both moved from what became Pakistan to the Indian side during partition. But his father-in-law is a Muslim who moved in the other direction and his mother-in-law is from Palestine and is of Jewish origin.


A Jewish Palestinian? Possibly the journalist means she was born during the time of the British mandate, out of which Israel and Jordan were carved, but moved away before Israel was brought into being by the United Nations. In those days the residents were defined as Arabs and Palestinians, where the Palestinians were the Jews. The Arabs then insisted as vehemently that they were not Palestinians as they now insist that they are. Possibly the mother-in-law converted to Islam, and the journalist does not want to pollute her with the title of Israeli. Ignorance and prejudice combine in such amusingly unlikely ways.

In a statement following Shahzad's arrest, Bharara said "the dedicated agents, detectives, and prosecutors on this case will continue to follow every lead and use every tool to keep the people of New York City safe," and pledged that "we will not rest until every terrorist, whether homegrown or foreign-based, is neutralized and held to account."

Shahzad is not the first Pakistani-American to be arrested in the US in connection with terrorism. Besides the infamous Daood Gilani alias David Coleman Headley, there have been several recent cases where Pakistani-Americans have been apprehended, including one involving Chicago cab driver Raja Lahrasib Khan in March this year.

In fact, almost every terror plot unearthed in the United States, going back to World Trade Center I attack in 1993 and the 9/11 catastrophe, has its footprints and fingerprints of its so-called ally Pakistan, and not the usual American suspects such as Iran or Syria, much less outliers such as Cuba and Venezuela.

More recently, US experts have warned of attempts by al-Qaida and their terror affiliates to use US citizens of Pakistani origin, who meld easily into American society (such as David Headley, and now Faisal Shahzad) for terrorist attacks.

The warnings led to Washington instituting extra scrutiny for fliers from Pakistan and 13 other "countries of interest," but a TSA directive this effect was withdrawn after a major tantrum by Pakistan that its nationals were being unfairly singled out.


Perhaps it's time to quietly reinstate it. They're Democrats, after all. They needn't be open and transparent.
Posted by: john frum || 05/05/2010 00:00 || Comments || Link || E-Mail|| [6471 views] Top|| File under:
Iraq
Iraqi Troops Arrest Head of Qaeda-Linked Ansar al-Islam: US
[Asharq al-Aswat] Iraqi troops on Monday arrested the head of the Ansar al-Islam insurgent group in Baghdad, US forces said in a statement. "Iraqi Security Forces arrested the alleged leader of Ansar al-Islam and seven criminal associates during a series of joint security operations conducted in Mansour and Adhamiyah," it said, referring to areas of Baghdad.


Well done to all involved! Y'all are really cooking with gas.

The man, Abu Abdullah Al Shafei, "is believed to have served the terrorist organisation since its inception" and "held association with Osama Bin Laden."


Abu Zubaydah was his original controller.


Ansar al-Islam was created in 2001 by veterans of the 1980s Soviet war in Afghanistan and had its headquarters in Iraqi Kurdistan, near the border with Iran.

Shortly before the US-led invasion of Iraq in 2003, US special forces and fighters from the Patriotic Union of Kurdistan fought Ansar al-Islam whose fighters fled their headquarters.


Into Iran, coincidentally.


In September 2003, many Ansar al-Islam members formed the soon-to-be renowned militant group Ansar al-Sunna.


Arabic for "Army of Splitters"...




"Renowned"? I don't think that was quite the word the reporter was reaching for. Perhaps he meant "notorious".

Ansar al-Islam "is allegedly responsible for funding and terrorist operations in Europe and the United Kingdom and is a prominent extremist propaganda distributor," the statement said.


Only in conjunction with al-Tawhid, which was Zarqawi's mob.



This article starring:
Abu Abdullah Al Shafei
Ansar al-Islam
Posted by: Fred || 05/05/2010 00:00 || Comments || Link || E-Mail|| [6526 views] Top|| File under: al-Qaeda in Iraq
Israel-Palestine-Jordan
University of Gaza is a greenhouse for Hamas terror
University of Gaza students affiliated with Hamas used chains and knives to attack Fatah supporters several days ago, sending several students to the hospital. The incident is a footnote in a long-standing atmosphere of Jihadist education at the university, which maintains that it is an academic institution like any other. Using aid from the West and affiliation with international student bodies, the Islamic University of Gaza is a greenhouse for Hamas terrorists, according to the Intelligence and Terrorism Information Center (ITIC).

Founded in 1978 by since-assassinated Hamas leader Sheikh Ahmed Yassin, it has been described by The New York Times' Steve Erlanger as "one of the prime means for Hamas to convert Palestinians to its Islamist cause.' De facto Gaza Prime Minister Ismail Haniyeh is one of many Hamas terrorist leaders who are graduates of Gaza U., where he studied Arabic literature. Senior Hamas leader Mahmoud al-Zahar learned alternative medicine there.

The al-Qassam Brigades, the terror arm of the Hamas political machine, uses Gaza University laboratories to develop and produce explosives and long-range rockets, ITIC reports. "Students are involved in manufacturing weapons and are sent by Hamas to Iran, Syria and Lebanon for further training,' its researchers add. "The university is a warehouse for weapons and the venue for secret meetings of military leaders.'

Violent clashes between Hamas and Fatah supporters are common, and Hamas students used chains and knives several days in a violent confrontation with Fatah rivals, several of whom were hospitalized.

The University of Gaza maintains the profile of an academic institution and is a member of four international university groups, including the International Association of Universities. Although it "conducts lectures on its radical ideology and concentrates on hostility to Israel and the West," the terror researcher states, it is funded by Western and Muslim groups in the United States, Germany, Saudi Arabia and Turkey, among others.

It maintains links with respected academic institutions, such as the London School of Economics and Queen Mary College. Several years ago, international chipmaker Intel set up the Intel Information Technology Center of Excellence at the university. However, inside its walls, lecturers emphasize the importance of Jihad and the Islamic code while teaching how to use the media for religious coercion. Its academic studies, including those for teachers in grade schools, are linked to Jihadist education and the value of suicide attacks.

Gaza University academics deny it is a Hamas institution. "Equally important for our American colleagues is to remove the false label that IUG is a 'Hamas-controlled' institution,' according to two of its lecturers. "IUG is a university like any other in Palestine that reflects the diversity of its population."

However, IDF intelligence has known for years that Hamas develops and stores Kassam rockets at the university, which was evacuated during Israel's Operation Cast Lead counterterrorist operation. The IDF bombed its weapons laboratories, but the United Nations "Fact Finding Mission' reported, "These were civilian, educational buildings and the Mission did not find any information about their use as a military facility.'
Posted by: ryuge || 05/05/2010 07:48 || Comments || Link || E-Mail|| [6484 views] Top|| File under:
Worker killed in Rafah tunnel collapse
[Ma'an] A tunnel worker was killed on Tuesday morning after a smuggling tunnel collapsed along the border between Egypt and the southern Gaza Strip city of Rafah.

Muawiya Hassanein, director of ambulance and emergency services at Gaza's Health Ministry, told Ma'an that the body of 19-year-old Ahmad Muhammad Saqr from Khan Younis arrived at the Abu Yousef An-Najjar Hospital.
Posted by: Fred || 05/05/2010 00:00 || Comments || Link || E-Mail|| [6458 views] Top|| File under: Hamas
Southeast Asia
Bomb attack in southern Thailand injures three policemen
Terrorists Insurgents detonated a homemade bomb and injured three policemen in Bannang Sata district Wednesday morning. The explosion occurred at 9:30 am outside a house in the district.

The house owner, Nimae Makajae, spotted a suspicious object under a tree in front of the house and alerted police. While police were about the check it, the bomb exploded, injuring three officers. They were rushed to the district hospital.
Posted by: ryuge || 05/05/2010 07:11 || Comments || Link || E-Mail|| [6458 views] Top|| File under:
Who's in the News
63
[untagged]
3
Govt of Iran
3
Govt of Pakistan
2
al-Qaeda in Pakistan
2
TTP
1
Govt of Syria
1
al-Qaeda in North Africa
1
Iraqi Baath Party
1
al-Qaeda
1
al-Qaeda in Iraq
1
Hamas
1
Lashkar e-Jhangvi
Bookmark
E-Mail Me
The Classics
The O Club
Rantburg Store
The Bloids
The Never-ending Story
Thugburg
Gulf War I
The Way We Were
Bio
Merry-Go-Blog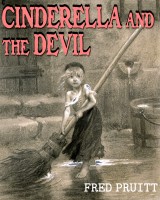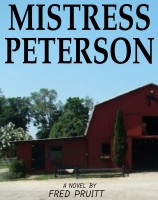 On Sale now!


A multi-volume chronology and reference guide set detailing three years of the Mexican Drug War between 2010 and 2012.

Rantburg.com and borderlandbeat.com correspondent and author Chris Covert presents his first non-fiction work detailing the drug and gang related violence in Mexico.

Chris gives us Mexican press dispatches of drug and gang war violence over three years, presented in a multi volume set intended to chronicle the death, violence and mayhem which has dominated Mexico for six years.
Click here for more information


Meet the Mods
In no particular order...


Steve White
Seafarious
Pappy
lotp
Scooter McGruder
john frum
tu3031
badanov
sherry
ryuge
GolfBravoUSMC
Bright Pebbles
trailing wife
Gloria
Fred
Besoeker
Glenmore
Frank G
3dc
Skidmark
Alaska Paul



Better than the average link...



Rantburg was assembled from recycled algorithms in the United States of America. No trees were destroyed in the production of this weblog. We did hurt some, though. Sorry.
44.200.175.255

Help keep the Burg running! Paypal: