Afghanistan
Nimroz Bombings Kill Shura Member
[Quqnoos] Taliban insurgents, including suicide bombers, attacked the governor's compound in the south western Afghan province of Nimroz on Wednesday, officials said

Mohammad Mustafa Rasoli, a senior intelligence official in the province, said two suicide bombers had blown themselves up outside the compound and a gunbattle between the insurgents and security forces was still going on.

At least a female member of the provincial council member and a police were killed in the explosions.

The Taliban have launched a series of attacks in the Afghan south in recent weeks, targeting government buildings and officials.

The attacks come only weeks ahead of a major military offensive in southern Kandahar province.

A Taliban spokesman confirmed the Islamist group was behind the Nimroz attack.

"Seven bombers and two gunmen are involved in the attack. Two of the bombers have set off their explosives and the others are locked in a gunbattle," said Taliban spokesman Qari Yousuf Ahmadi.

Nimroz is a largely desert province that shares a long border with Iran and lies next to Helmand, Afghanistan's most violent province.
Posted by: Fred || 05/06/2010 00:00 || Comments || Link || E-Mail|| [6467 views] Top|| File under: Taliban
Danish base attacked in Afghanistan
The Danish army says almost a dozen of its soldiers in Afghanistan have been wounded amid escalating violence in the war-weary country.

Militants attacked the Danish base in Helmand Province late on Tuesday, injuring eleven troopers and two Afghan translators, the military said on Wednesday.

Nearly 30 Danish soldiers have died in the war-torn country since the 2001 US-led invasion of Afghanistan.

At least 178 foreign troops have been killed in Afghanistan since the start of 2010. According to statistics, 2009 was the deadliest year for foreign troops, with a total of 520 US-led soldiers killed.

NATO currently has more than 120,000 soldiers in the war-torn country. The US has plans to deploy 30,000 extra troops by August.
Posted by: Fred || 05/06/2010 00:00 || Comments || Link || E-Mail|| [6470 views] Top|| File under: Taliban
Africa Horn
Russian sailors release Somali pirates
Russian naval task force sailors released on Thursday the Somali pirates detained after a mission to free the Moscow University tanker, a Defense Ministry source told RIA Novosti.

"Unfortunately, at present there exist no legal rules for prosecuting in court the pirates operating in the region of Somali," the source said. "This means they do not fall under the jurisdiction of any state or international law."

Commandos from the large anti-submarine warship Marshal Shaposhnikov freed the tanker earlier on Thursday in a 22-minute operation that saw one pirate shot dead. The vessel, on its way from the Red Sea to China, was seized on Wednesday.

The source added that after the pirates had been disarmed and their navigation equipment removed, they were "put into an inflatable boat" and pushed off into the sea.

The news comes shortly after Russian President Dmitry Medvedev had pledged to punish pirates who seize vessels off the Somali coast.

"What is the problem? We are all aware of this evil and cannot agree on how to fight it," Medvedev told Russian Defense Minister Anatoly Serdyukov.

"We will have to act as our forefathers did when they met pirates", the Russian president said. "Of course, we will fight pirates with the full force of naval law."

He did not specify exactly how the pirates should be punished.

Somali pirates carried out a record number of attacks and hijackings in 2009. According to the International Maritime Bureau Piracy Reporting Center, a total of 217 vessels were attacked last year, resulting in 47 hijackings.
Posted by: john frum || 05/06/2010 19:29 || Comments || Link || E-Mail|| [6490 views] Top|| File under:
Somali pirates seize Russian oil tanker
[Iran Press TV Latest] A Liberia-flagged oil tanker with 23 crew members aboard has been hijacked by Somali pirates in the Gulf of Aden, says the EU's anti-piracy mission.

Somali pirates armed with automatic weapons boarded the Moscow University tanker carrying 86,000 tons of crude oil ,worth roughly USD 50 million, Cmdr. John Harbour, a European Union Naval spokesman said on Wednesday, the Associated Press reported.

According to the ship owner, Novoship, the tanker was sailing to china when the attack occurred on Wednesday, about 800 kilometers east of the Somali coast.

Meanwhile, The Marshal Shaposhnikov warship was dispatched to rescue the harassed ship.

The European Union's anti-piracy mission in Somalia, NAVFOR, said "armed men in speed boats attacked the tanker at about 8 a.m. Moscow time about 350 nautical miles east of Socatra, Yemen."

According to the statement the crew members are all believed to be in good health.

Posted by: Fred || 05/06/2010 00:00 || Comments || Link || E-Mail|| [6477 views] Top|| File under: Pirates
EU NAVFOR Reports Two Interdictions, One Hijacking
Two Pirate Action Groups ( PAG ) were interdicted in two separate actions according to a new release from EU NAVFOR.


A skiff with seven suspected pirates was intercepted outside the International Recommended Transit Corridor (IRTC) Tuesday after it was spotted by a recon helo.

The helo was an element of a Japanese task force which was escorting a small convoy through the IRTC. The action took place about 50 nautical miles south of Al Mukalla, Yemen, last Tuesday according to the news release.

The Greek warship HS Elli responded to a request for assistance by the Japanese, closed and then fired on the skiff in order to force it to halt.

During the chase the suspected pirates were observed throwing items overboard. After the Elli fired on the skiff with its main gun, the skiff heaved to and its crew surrendered to the Greek sailors.

After a brief investigation the skiff was released. It is unclear as to the fate of the seven Somali mariners.



A PAG was intercepted approximately 400 nautical miles north west of the Seychelles.

A combined force consisting of one Swedish crewed maritime patrol aircraft, the French warship FS La Fayette and the Dutch warship Johan De Witt was used in the operation.

According to the report, after the Swedish patrol aircraft spotted a PAG Wednesday morning, the EU NAVFOR command ordered the La Fayette to intercept.

The PAG comprised a whaler and two skiffs with 12 crew total. The whaler and a skiff heaved to, but one skiff attempted to outrun the La Fayette.

The skiff was finally halted during a chase after a French sniper disabled the skiff's two engines.

Aboard the disabled skiff were discovered a quantity of arms and ladders. The equipment was seized and the Somali sailors placed under arrest.

The HNLMS Johan Dewitt provided assistance in this interdiction operation, according to the news release.

In other news:


A South Korean tanker, the MV Ocean Trader, evaded a hijacking attempt Wednesday morning, according to a EU NAVFOR news release.

The attack took place approximately 200 nautical miles north west of Comoros Islands. The crew were reported unharmed.

The Ocean Trader displaces 39,000 tons. No other details about the hijacking attempt were made available.



A Liberian flagged Russian operated tanker was hijacked Wednesday morning, according to a EU NAVFOR news release.

The Moscow University was seized by Somali pirates approximately 350 nautical miles east of Socatra. The tanker was heading east and was bound for China. The tanker, displacing 106,474 tons, has a compliment of 23 sailors.

According to the news release, the Moscow University "was not registered with Maritime Security Centre Horn of Africa (MSCHOA) for their recent transit through the IRTC but they had reported to UKMTO."

According to reports from elsewhere, a Russian warship is said to be en route to the reported location of the hijacking. No other details were available.
Posted by: badanov || 05/06/2010 00:00 || Comments || Link || E-Mail|| [6470 views] Top|| File under:
Africa North
Kabylie bomb injures elderly woman
[Maghrebia] A bomb explosion in Algeria's Kabylie region gravely wounded an elderly woman on Tuesday (May 4th), Liberte reported. Algerian security forces dispatched to the remote scene in Yakouren successfully defused three other improvised explosive devices. Another homemade bomb was defused a day earlier in the Draa El Mizan town of Ichoukren.

In the same region south of Tizi-Ouzou, ANP troops killed three armed terrorists on Tuesday. Kalashnikov-type weapons were recovered after the clash, Tout sur l'Algerie reported.
Posted by: Fred || 05/06/2010 00:00 || Comments || Link || E-Mail|| [6461 views] Top|| File under: al-Qaeda in North Africa
Arabia
Saudi returns from 'false jihad' in Africa
The Ministry of Interior said Wednesday that a Saudi had returned to the Kingdom from Africa after contacting the authorities expressing the wish to hand himself in. The statement from ministry spokesman Mansour Al-Turki follows last Sunday's announcement that wanted Al-Qaeda-linked militant Aqil Amish Aqil Al-Mutairi had turned himself in to the authorities.

Al-Turki said Wednesday that the ministry was not disclosing the name of the latest returnee, but said he was not on the ministry's February 2009 list of 85 wanted terrorists.

The returning Saudi is 22 years of age, and had gone to Africa for jihad but found it "false", leading him to call his family to arrange his return through the relevant authorities
Posted by: ryuge || 05/06/2010 02:57 || Comments || Link || E-Mail|| [6464 views] Top|| File under:
Home Front: WoT
Paki-Bomber Did a Dry Run
And screwed it up, according to the radio, forgot the keys to his getaway car and had to take transit back home.

AP article. The detonator was apparently dozens of M88 silver salute firecrackers. I prefer M80s, myself.
Posted by: Bobby || 05/06/2010 06:26 || Comments || Link || E-Mail|| [6514 views] Top|| File under:
New York suspect had one-way ticket to Pakistan
[Al Arabiya Latest] The chief suspect in the attempted bombing of New York's Times Square tried to flee the United States with a one-way ticket to Islamabad, an Emirates Airlines official said on Wednesday.

"We have been informed that he had a one-way ticket for Islamabad via Dubai," Boutros Boutros, Emirates deputy president and head of communications, told Al Arabiya.

Pakistani-American suspect Faisal Shahzad was arrested and taken into custody on Monday in New York as he was trying to board an Emirates Airlines bound for Dubai from New York's John F. Kennedy Airport.
Posted by: Fred || 05/06/2010 00:00 || Comments || Link || E-Mail|| [6463 views] Top|| File under: al-Qaeda
India-Pakistan
Kasab gets death

MUMBAI, India – An Indian court sentenced the only surviving gunman from the 2008 Mumbai attacks to death Thursday, a punishment officials hoped would send a message to archrival Pakistan to stop future violence as fears about the global reach of militancy based on its soil grow.

Judge M.L. Tahaliyani gave Mohammed Ajmal Kasab multiple death sentences for murder, waging war against India, conspiracy and terrorism. He also handed down penalties for over two dozen other offenses ranging to life in prison.

"He shall be hanged by his neck until he is dead," Tahaliyani said.

Kasab cried silently as he heard the penalties, his shoulders shaking as he hid his face with his hand. Guards helped him out of the courtroom briefly for a glass of water.
Awwwww, c'mon, Brave Jihadi Pussy. You guys love death...
Posted by: tu3031 || 05/06/2010 15:48 || Comments || Link || E-Mail|| [6508 views] Top|| File under:
Two FC personnel killed in Khuzdar
[Dawn] Two Frontier Corps personnel and a school teacher were killed in Mastung and Khuzdar on Wednesday.

Officials in Quetta recovered the dead bodies of the FC personnel who were kidnapped a few days ago in Khuzdar.

The bodies were shifted to Civil Hospital Quetta where authorities found multiple bullet marks them.

In another incident, a school teacher was gunned down in Mastung.

Police said that unknown armed men opened fire on a teacher who succumbed to his injuries in the hospital.
Posted by: Fred || 05/06/2010 00:00 || Comments || Link || E-Mail|| [6466 views] Top|| File under: Govt of Pakistan
Four suspects in Marriott bombing case acquitted
[Dawn] The Rawalpindi Anti-Terrorism Court acquitted four suspects of the Marriott bombing case due to the lack of evidence on Wednesday.

According to official sources, the ATC acquitted Dr Usman, Rana Ilyas, Hameed Afzal and Tehseenullah Jan in relation to the bombing case.

The Islamabad Marriott Hotel bombing occurred on September 20, 2008, when a truck filled with explosives detonated in front of the building, killing at least over 50 people, injuring at least 266 and leaving a deep crater outside the hotel.

Some foreign nationals were also killed in the bombing.
Posted by: Fred || 05/06/2010 00:00 || Comments || Link || E-Mail|| [6464 views] Top|| File under: Govt of Pakistan
Police seize two trucks filled with explosives
[Dawn] Police in Dera Ghazi Khan arrested four people after seizing two truckloads of explosives from their possession on Wednesday.

Police said that they stopped the trucks at Ghazi Ghat check-post on the River Indus for checking and found four tons of explosives loaded in each one of them.

Police have started investigation after taking four people into custody. The four arrested were identified as Qasim, Noor Muhammad, Muhammad Riaz and Sheikh Bahadur, all belonging to Khyber Pakhtunkhwa.

During the preliminary investigation, the accused told police that they had loaded the explosives from Hattar and were taking it for the Sandak Project in Balochistan.
Posted by: Fred || 05/06/2010 00:00 || Comments || Link || E-Mail|| [6467 views] Top|| File under: al-Qaeda in Pakistan
Pakistan probes NY suspect link to Waziristan
[Dawn] Pakistan's military warned Wednesday that it had yet to establish a link between the Pakistani-American charged with trying to bomb New York and the country's main militant stronghold in Waziristan.

Army spokesman Athar Abbas told AFP that a link between Faisal Shahzad and Waziristan had "yet to be established".

"Until and unless the link is established, it will be premature to say that he had gone there," he said.

According to the US criminal complaint, Shahzad admitted "after his arrest that he had received bomb-making training in Waziristan, Pakistan."

The alleged visit to the Al-Qaeda and Taliban stronghold in Pakistan's semi-autonomous tribal belt on the Afghan border presumably occurred during a five-month trip the complaint says Shahzad made to Pakistan.

He returned on February 3 without his wife and told immigration officials that he had been visiting his parents, the complaint said.

Waziristan is the powerbase of Tehreek-e-Taliban Pakistan (TTP), which has been the only militant group to claim Saturday's attempted bomb attack, albeit in a move widely disputed in Pakistan and the United States.

"As for the TTP claim, anybody can get up and claim anything. We have to see the capability and reach of the organisation... so that is questionable," said Abbas.

TTP leader Hakimullah Mehsud appeared in two videos purportedly made last month in which he threatened to attack US cities.
Posted by: Fred || 05/06/2010 00:00 || Comments || Link || E-Mail|| [6459 views] Top|| File under: al-Qaeda
Israel-Palestine-Jordan
Medics: Gaza man dies in tunnel collapse
[Ma'an] A Palestinian laborer was killed Wednesday after a smuggling tunnel collapsed along the border between Egypt and Gaza.

Muawiya Hassanein, director of ambulance and emergency services at Gaza's Health Ministry, told Ma'an that the body of 20-year-old Ibrahim Abu Lehia arrived at a hospital in the south.

The incident comes a week after four Palestinians died and six were injured inside a tunnel in Rafah. Medics accused Egyptian forces of spraying a chemical as part of a crackdown on smuggling. Egypt denied using gas, but confirmed placing explosives inside a tunnel.

Cairo has recently escalated its crackdown on the besieged Palestinian enclave, cooperating with Israel's blockade. Smugglers say officials are seizing goods almost daily, and regularly shutting down tunnel that serve as a lifeline to the coastal enclave's besieged populace.
Posted by: Fred || 05/06/2010 00:00 || Comments || Link || E-Mail|| [6467 views] Top|| File under: Hamas
Medics: Misfired weapon kills Gaza toddler
[Ma'an] A Palestinian girl died Wednesday after a gun belonging to a relative misfired in Beit Lahiya in northern Gaza, medics said.

Two-year-old Batoul Kalab was pronounced dead on arrival from a single gunshot wound to the head, medical official said.

It was not immediately clear if the relative, who was not identified, would face charges over what was described as an accident.
Posted by: Fred || 05/06/2010 00:00 || Comments || Link || E-Mail|| [6480 views] Top|| File under: Hamas
Medics: 9 injured in Silwan clashes
[Ma'an] Nine Palestinians were injured in clashes between residents and Israeli police forces in the flashpoint neighborhood of Silwan, occupied East Jerusalem, medics said.

Ma'an's correspondent said violence erupted as Israeli police forces fired rubber bullets and tea-gas canisters, reporting that one individual was lightly injured after being hit by a military jeep.

Those injured were treated at a local clinic, medical sources said, adding that they were treating rubber bullet wounds and respiratory problems resulting from tear-gas.

An Israeli police spokesman said he would look into the report.

On 24 April on-site medics said at least 30 protesters and two doctors were injured during clashes in the Al-Bustan neighborhood of Silwan, as extremist Israelis launched a pro-settler rally.

The Silwan neighborhood is the site of ongoing home demolitions and evictions of Palestinian families, with an EU report issued in December 2009 reporting that the area has received the least planning permits by Israel's Jerusalem Municipality since Israel occupied the neighborhood in 1967.
Posted by: Fred || 05/06/2010 00:00 || Comments || Link || E-Mail|| [6462 views] Top|| File under: Palestinian Authority
Syria-Lebanon-Iran
Iran begins new military maneuvers in the Gulf
[Al Arabiya Latest] Iran's military has kicked off new war games in the strategic Gulf waters -- the country's second military show in less than a month, as the Iranian President announced that new sanctions would not stop his country from resuming its nuclear program.

State TV says the exercise -- which started Wednesday in the Strait of Hormuz and the Sea of Oman -- will last eight days and cover about 97,000 square miles (250,000 square kilometers) of Iranian territorial waters.

The exercises reflect Iran's desire to flex its military muscle at a time of a deepening standoff with the West over Tehran's controversial nuclear program. The West suspects it's aimed at building a nuclear weapon, a charge Iran denies.

Iran's Revolutionary Guard held five-day maneuvers in late April in the Persian Gulf and the Strait of Hormuz -- the waterway for around 40 percent of the world's oil and gas supplies.
Posted by: Fred || 05/06/2010 00:00 || Comments || Link || E-Mail|| [6467 views] Top|| File under: Govt of Iran
Who's in the News
46
[untagged]
5
Govt of Pakistan
3
al-Qaeda
2
Govt of Iran
2
Taliban
2
Hamas
1
al-Qaeda in Pakistan
1
Jamaat-e-Islami
1
al-Shabaab
1
Palestinian Authority
1
al-Qaeda in North Africa
1
Commies
1
Pirates
Bookmark
E-Mail Me
The Classics
The O Club
Rantburg Store
The Bloids
The Never-ending Story
Thugburg
Gulf War I
The Way We Were
Bio
Merry-Go-Blog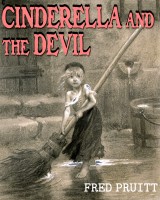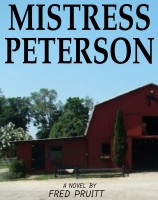 On Sale now!


A multi-volume chronology and reference guide set detailing three years of the Mexican Drug War between 2010 and 2012.

Rantburg.com and borderlandbeat.com correspondent and author Chris Covert presents his first non-fiction work detailing the drug and gang related violence in Mexico.

Chris gives us Mexican press dispatches of drug and gang war violence over three years, presented in a multi volume set intended to chronicle the death, violence and mayhem which has dominated Mexico for six years.
Click here for more information


Meet the Mods
In no particular order...


Steve White
Seafarious
Pappy
lotp
Scooter McGruder
john frum
tu3031
badanov
sherry
ryuge
GolfBravoUSMC
Bright Pebbles
trailing wife
Gloria
Fred
Besoeker
Glenmore
Frank G
3dc
Skidmark
Alaska Paul



Better than the average link...



Rantburg was assembled from recycled algorithms in the United States of America. No trees were destroyed in the production of this weblog. We did hurt some, though. Sorry.
3.238.180.255

Help keep the Burg running! Paypal: