Brit Sniper Sets a Record: Five Dead in 28 Seconds
Rifles firing the Lapua round are carving a niche in the gunnery world it seems.

Rewriting the lead...
A British soldier killed five Taliban springing an ambush on his comrades in arms in 28 seconds from more than a mile away.
Posted by: badanov || 05/08/2010 00:00 || Comments || Link || E-Mail|| [6459 views] Top|| File under:
Africa Horn
Russkies Release Some Pirates; Cite Flaw in the Law
More at the link


The Russian Defense Ministry confirmed on Friday that some Somali pirates detained one day earlier for hijacking a Russian-owned oil tanker have been released, local media reported.

Defense Ministry spokesman Alexei Kuznetsov said the release was "due to imperfections in international law."
Posted by: badanov || 05/08/2010 00:01 || Comments || Link || E-Mail|| [6495 views] Top|| File under:
German Frigate Schleswig-Holstein to Relieve Emden
The German navy frigate Schleswig-Holstein set sail from North Sea port of Wilhelmshaven Monday to join the EU's Operation Atalanta counter-piracy efforts, according to an Aviation Week blog.

The ship has a complement of 240 crew, and leaves with additional troops including a mobile protection element. The element can also detach a 10 man vessel protection detachment (VPD) by dinghy or helo to protect a civilian ship.

VPDs are in use by NAVFOR to provide security for World Food program vessels operating between Mogadishu and Mombasa.

The Schleswig-Holstein will relieve the German Frigate Emden which has been on deployment since January.

The Schleswig-Holstein will end its deployment in October, 2010.


Posted by: badanov || 05/08/2010 00:00 || Comments || Link || E-Mail|| [6458 views] Top|| File under:
EU NAVFOR Interdicts Pirate Action Group; Russkies Rescue Their Own
EU NAVFOR reports a pirate vessel group was intercepted Friday morning.

The HNLMS Johan DeWitt responding to a patrol report from a maritime patrol aircraft, intercepted a Pirate Action Group in the middle of the Somali Basin in the Indian Ocean.

According to the news release, suspected Somali pirates were observed by the crew of the Johan DeWitt, throwing materials overboard as the ship approached.

The vessel group comprised one whaler and two skiffs, and were boarded by Dutch marines after they were stopped. Alleged evidence of piracy was found, said the report.

The eleven crew of the vessels were arrested and two vessels were taken aboard the John De Witt.

In other Horn of Africa pirate news, the Russian warship the RFS guided missile destroyer Marshal Shaposhnikov rescued the Russian owned tanker the University of Moscow Thursday according to a EU NAVFOR news release.

The hijacked tanker was seized by Somali pirates Wednesday, but the crew had locked themselves in a secure area on board the ship and called for help from Russian naval forces.

The Marshal Shaposhnikov arrived on the scene the next day, then launched a helicopter, which was promptly fired on the the pirates.

The helicopter returned fire. Eventually the pirates surrendered and the Russian sailors retook control of the tanker and custody of the pirates.

No one was reported hurt in the firefight.

EU NAVFOR had been monitoring the situation, but took no part in the rescue. Elements of the US-led counter-piracy operation CTF-151 were placed on alert and were offered in assistance to the Russians.

Posted by: badanov || 05/08/2010 00:00 || Comments || Link || E-Mail|| [6466 views] Top|| File under:
Armed men ambush Darfur peacekeepers, two killed
KHARTOUM - Armed men ambushed U.N.-African Union peacekeepers in Darfur on Friday, killing two soldiers and seriously injuring three in Sudan's troubled west, the latest in a wave of attacks on the under-equipped force.

"The attackers fled when the convoy returned fire. The attack left two peacekeepers killed in action and three seriously wounded,' the peacekeeping mission known as UNAMID said in a statement.

The peacekeepers were Egyptian, UNAMID said, urging the government to bring the unknown attackers to justice. Some 24 UNAMID soldiers have been killed since the mission was established in January 2008.

Separately Darfur's main rebel group said on Friday it had clashed twice with government troops in the past three days, warning more attacks would mean "all-out war' and the collapse of a fragile peace process. The rebel Justice and Equality Movement said 9t had clashed on May 4 with Sudan's army 18 km (11 miles) south of Darfur's capital el-Fasher and again in West Darfur on May 6.

"There is continuous bombardment by the Sudan government,' said JEM official al-Tahir al-Feki, adding there were also clashes on the ground. "If this continues then it is all-out war,' he added. "If the Sudan government does not stop this may lead to escalation and escalation may make the whole (peace process) collapse."

Sudan's army denied any bombardment or real clashes. "These are terrorist attacks,' said an army spokesman. "They go near to the villages and start shooting to scare the people and make them think it is unsafe...We were just chasing them away.'

Two U.N. sources confirmed a JEM presence south of el-Fasher and one official in the joint U.N.-African Union peacekeeping force said they had received unconfirmed reports of a clash between JEM and the government in the area.

The army said JEM was on the move because of internal divisions. JEM said it had "mobile units' but denied trying to move into new areas of control.
Posted by: Steve White || 05/08/2010 00:00 || Comments || Link || E-Mail|| [6461 views] Top|| File under:
Africa North
Al-Qaeda claims French hostage seized in Niger
[Maghrebia] Al-Qaeda in the Islamic Maghreb (AQIM) claimed responsibility Thursday (May 6th) for kidnapping a French tourist last month in Niger, Qatari satellite channel Al-Jazeera reported.

Michel Germano, 78, along with his Algerian driver and long-time friend Abidine Ouaghi, was abducted April 21st in northern Niger. Ouaghi was released unharmed a week later in Mali. According to Echorouk, the elderly French captive works as a fuel company engineer in Algeria and manages an association in Niger.

Posted by: Fred || 05/08/2010 00:00 || Comments || Link || E-Mail|| [6462 views] Top|| File under: al-Qaeda in North Africa
Morocco sentences former law officers for terrorism
[Maghrebia] A Salé court on Thursday (May 6th) sentenced twelve members of a terror cell operating between Morocco and Spain, MAP reported. The convicts, including former police officers and a gendarme, received 5-12 year prison terms for plotting terror acts, including raising funds to finance terrorist activities, drug trafficking, document forgery and other charges.
Posted by: Fred || 05/08/2010 00:00 || Comments || Link || E-Mail|| [6459 views] Top|| File under: al-Qaeda in Europe
Mauritania disallows jail visits from veiled women
[Maghrebia] Mauritanian penal authorities decided to bar veiled women from visiting inmates, an unnamed Nouakchott central prison official told ANI on Thursday (May 6th). The ban reportedly comes as part of new security measures at the facility, where more than 60 Salafists are incarcerated.
Posted by: Fred || 05/08/2010 00:00 || Comments || Link || E-Mail|| [6463 views] Top|| File under:
Arabia
Dubai names five more suspects in Hamas killing
[Al Arabiya Latest] Dubai police named five new suspects in the killing of a senior Hamas militant at a luxury hotel in the Gulf emirate, bringing the total number to 32, Al-Arabiya TV reported on Friday.

Police said two of the new suspects in Mahmoud al-Mabhouh's assassination in January held French passports, another two travelled on British passports, and the other, a woman, had an Australian passport.

International police agency Interpol has already issued arrest notices for 27 suspects wanted by Dubai in connection with the killing of Mabhuh, a founder of the armed wing of the Palestinian Islamist movement Hamas, who was found dead in his Dubai hotel room on January 20.

The assassination has caused diplomatic tension over the alleged falsification of European and Australian passports by Israel's Mossad spy agency.

Australia said Friday it was investigating reports that a fifth Australian passport had been linked to the January killing of a Hamas chief in Dubai. Four allegedly forged Australian passports have already been connected to the Cold War-style assassination Mabhouh, of which Israel's Mossad spy agency is suspected of involvement.

The foreign affairs department said it had received reports a fifth Australian document had been implicated in the hit at a luxury Dubai hotel.

"(The department) is aware of reports that officials in the UAE have identified five new suspects in connection with the Dubai murder of senior Hamas figure Mahmud al-Mabhuh," a spokeswoman told AFP. "The reports state these suspects were carrying Australian, British and French passports. We are working to establish the accuracy of these reports."

If proven, the spokeswoman said the development would be of "gravest concern."

"The government condemns in the strongest possible terms the abuse of Australian passports," she said, adding that Australian authorities were in "close contact" with investigating officials in Dubai.

This article starring:
Mahmoud al-Mabhouh's
Posted by: Fred || 05/08/2010 00:00 || Comments || Link || E-Mail|| [6514 views] Top|| File under: Hamas
Caribbean-Latin America
Chihuahua investigator shot dead in southeast Juarez
(El Paso Times) - An investigator with the Chihuahua state attorney general was shot dead Thursday night in southeast Juarez inside a car. Chihuahua state officials said Juan Luis Vasquez Pérez, 37, worked collecting evidence at murder scenes in Juarez. Vasquez Pérez was shot 17 times about 9:30 p.m. He had been driving a 2000 Volkswagen Jetta.

In all, investigators said, 11 homicides occurred Thursday.

Three men were killed on the outskirts of Juarez about 9:45 p.m. Thursday, Chihuahua state police said. Police have not identified the men, but two of them appear to be between 30 and 35, and one between 16 and 20. The attack occurred in Loma Blanca, a town in the Valley of Juarez, right across the border from San Elizario. The men were found near the highway that connects Juarez to all the southeast rural towns of the valley.

Earlier on Thursday, two women died violently in the same town.
Posted by: trailing wife || 05/08/2010 11:27 || Comments || Link || E-Mail|| [6484 views] Top|| File under:
More Mexican Mayhem
12 Die in Chihuahua

Twelve people died in violence in Chihuahua, Mexico, according to press reports.

The bodies of four people were found late to day apparently executed. The bodies were found near Fransisco Villa near San Francisco, Chihuahua.

Witnesses say the bodies were tossed from several light trucks. No other details were available.


A female ministerial police agent was found executed late last Wednesday night at her home in the Torres de Sur III district in Juarez.

The victim was found in her official vehicle with several bullet holes.Investigators would not release the name of the victim.


A father, son and uncle were found murdered late Wednesday night in the Loma Blanca district of the Valley of Juarez, along the Juarez-Porvenir highway. Authorities would not release the identities of the three victims.

The victims were found several meters apart from one another along the highway.


An unidentified man was found murdered late last Wednesday night near a message spray painted in green on a wall for narcotics detectives. The vandalized wall was nearby a secondary school, Number 3059.

According to Mexican new reports, the graffiti mentioned the crime family La Linea, the Juarez based drug gang, and a cartel called New People. The graffiti also mentioned a member of the New People cartel called "The Arab". News reports provided no other details.


One unidentified man was murdered in his truck in Juarez, according to Mexican press reports. The killing took place near the intersection of Cuicuilco and Granito in the Morelos district of Juarez.

Witnesses at the scene say the victim was parked for several minutes when gunmen from another light truck shot the man.


Two men were shot to death late Wednesday night in a house near the intersection of Rosales and San Francisco in the Anähuac district of Juarez. Witnesses at the scene said a group of gunmen entered the patio to shoot the victims.

The identities of the two victims were not released by investigators.
Posted by: badanov || 05/08/2010 00:00 || Comments || Link || E-Mail|| [6477 views] Top|| File under:
Caucasus/Russia/Central Asia
Bomb rocks Dagestan, 1 dead, 4 injured
[Iran Press TV Latest] A bomb has been detonated at the Derbent railroad terminal in Russia's North Caucasus republic of Dagestan, killing one woman and injuring four people.

The explosive device went off on Friday at the station in the southern Dagestan city of Derbent on the Caspian Sea as a suburban train approached, the ITAR-TASS and Interfax news agencies reported, quoting security sources.

Derbent is a major port city in Dagestan, close to the border with Azerbaijan.

Three policemen and one civilian were wounded in the blast, according to preliminary information provided by security forces.

The pro-Kremlin local authorities of Dagestan are battling to defeat an insurgency that has left scores of civilians and police dead.

In March, 12 people were killed in an attack in Dagestan, which came after coordinated bombings on the Moscow metro blamed on insurgents from the Caucasus claimed the lives of 39 people.

Posted by: Fred || 05/08/2010 00:00 || Comments || Link || E-Mail|| [6461 views] Top|| File under: Chechen Republic of Ichkeria
India-Pakistan
Uighur leader killed in Pakistan: Rehman Malik
[Dawn] Pakistan and China have "broken the back" of the East Turkestan Islamic Movement (ETIM), which China accuses of orchestrating attacks in its restive Xinjiang region, Pakistan's Interior Minister said in Beijing on Friday. An alleged leader of the group, about which little is known, has been killed, Rehman Malik said at the end of a visit to discuss security cooperation between the two countries.

China has granted long-standing ally Pakistan a $180 million loan to purchase police equipment, including armoured personnel carriers and bullet-proof jackets, Malik told reporters. "I am happy to inform you that their back is broken, it's weakened," Malik said, referring to ETIM. "We treat ETIM not only as an enemy of China but also as an enemy of Pakistan ... Now the other so-called gang leader Haq has been killed recently, I can confirm that."

Malik appeared to be referring to Abdul Haq, an ETIM leader also known as Memetiming Memeti, who China says took over leadership of ETIM in 2003 after the death in Pakistan of previous leader Hasan Mahsum. "We have also heard this but we don't have any further information and so cannot elaborate," Dilxat Raxit, a spokesman for the World Uyghur Congress, an exile group, said on Friday. "We don't know this person so we have no way to verify."

"ROOTED OUT"
China accuses ETIM of carrying out attacks and claims to have broken up training camps of men seeking independence for Xinjiang, home to the Uighurs, a Muslim, Turkic-speaking ethnic group. Most of the information on the group comes from Chinese security forces. "We have witnessed that the ETIM terrorists are weakened and they are no more that kind of organisation," Malik said. "We will ensure with China they are rooted out, eliminated ... the main leadership is eliminated."

China is a major diplomatic and financial backer of Pakistan, providing everything from infrastructure investment to nuclear reactors and weapons. It has continued with investments despite a rise in kidnappings and attacks aimed at Chinese nationals, who were once below the radar of militant groups.

On a visit to China in June last year, Malik said militants in the mountainous frontier of China and Pakistan have formed a "syndicate," and Beijing and Islamabad were cooperating to stamp them out. "I assured my Chinese brothers and sisters, the leadership here, that we will be very heavy," Malik said.

In addition to the loan, China has offered a training programme for Pakistani forces and donated 2 million yuan for the procurement of police equipment, Malik said.

Many of Xinjiang's 8 million Uighurs chafe at the strict controls on religion that China enforces and resent influxes of Han Chinese migrant workers and businesses. Human rights groups say Beijing has exaggerated the threat from militants to justify suppressing legitimate peaceful demands by Uighurs.

A Uighur man, Memet Turghun Abdulla, has been held by police since August after posting information on the Internet about a fatal attack by Han Chinese workers on Uighur workers in South China last year, Raxit said on Friday.

Demonstrations over that attack boiled into a riot by Uighurs in the ethnically divided city of Urumqi on July 5, 2009, in which almost 200 people, mostly Han Chinese, were killed. Han Chinese attacked Uighur neighbourhoods in revenge two days later.


Posted by: Fred || 05/08/2010 00:00 || Comments || Link || E-Mail|| [6489 views] Top|| File under: al-Qaeda
Fierce Kashmir gunbattle leaves seven dead
[Dawn] A fierce gunbattle between militants and Indian security forces in Indian-administered Kashmir left five insurgents and two soldiers dead, an army spokesman said Friday.

Fighting erupted Thursday night in densely forested Rafiabad -- about 50 miles north of Srinagar -- after army troops and police received information about the presence of militants in the area, Col. Vineet Sood said. Five militants and two soldiers died in the clash, and search operations were continuing.

In a telephone call Friday to Current New Service, a local news agency, a man who identified himself as a spokesman for Hizbul Mujahedeen, Kashmir's biggest militant group, said four of the guerrillas killed belonged to his group.

The man, who gave his name as Ahsan Ilahi, told the news agency three soldiers were also killed in the fighting.

Hizbul Mujahedeen is one of a dozen militant groups fighting Indian rule in the disputed Himalayan region.

On Wednesday, militants ambushed an army patrol in the restive region, killing two soldiers.

Both India and Pakistan claim all of Kashmir and have fought two wars over it. The militants have fought since 1989 for the Indian-administered portion's independence or its merger with Pakistan.

India accuses Pakistan of funding and training militants in Pakistani-administered Kashmir, and facilitating their entry into Indian-administered Kashmir to fight government forces.

Islamabad denies the charge, saying it only gives moral and diplomatic support to the militants.

More than 68,000 people, mostly civilians, have been killed in the uprising and subsequent Indian crackdown.


Posted by: Fred || 05/08/2010 00:00 || Comments || Link || E-Mail|| [6461 views] Top|| File under: Hizbul Mujaheddin
Dawn correspondent Azaz Syed's residence attacked
[Dawn] Unidentified gunmen attacked the house of Dawn correspondent Azaz Syed in Islamabad on Friday. Fortunately, Azaz and his family members remained safe.

Police spotted five bullet holes on the main entrance gate of Azaz's residence and also recovered empty pistol bullet shells from the scene.

This is the second attack on Azaz Syed's house, the previous one being in January this year when unidentified persons threw bricks at his house and broke his car's windscreen.

The latest attack on his house occurred around 2 am Friday when Azaz's family members heard gunfire outside their residence after which they called the police.

Azaz Syed has been working on several important stories, most of which throw light on the role of the armed forces, the intelligence agencies and even militant organisations besides some political parties and influential personalities in Pakistan.

Posted by: Fred || 05/08/2010 00:00 || Comments || Link || E-Mail|| [6464 views] Top|| File under: al-Qaeda in Pakistan
Iraq
7 wanted men captured in Basra
BASRA / Aswat al-Iraq: Policemen captured seven wanted men and seized unlicensed vehicles during search raids all over Basra on Friday, a local security source said.

"Two of the seven arrested men are wanted on charges of involvement in acts of terror while the five others are facing criminal charges,' the source told Aswat al-Iraq news agency.

"The raiding force also seized two unlicensed vehicles,' he added.
Posted by: Steve White || 05/08/2010 00:00 || Comments || Link || E-Mail|| [6458 views] Top|| File under:
Sahwa fighter killed, 5 wounded in blast near Baaquba
Bad day to be a sahwa, I guess ...

DIALA / Aswat al-Iraq: A sahwa (awakening) tribal fighter was killed and five others, including three sahwa men, wounded in an improvised explosive device (IED) attack west of Baaquba city on Friday, a local police source in Diala said.

"An IED went off near a vehicle driven by a sahwa leader in a-Katoun neighborhood, (3 km) west of Baaquba, leaving him killed and five others wounded,' the source told Aswat al-Iraq news agency. The source did not give further details.
Posted by: Steve White || 05/08/2010 00:00 || Comments || Link || E-Mail|| [6461 views] Top|| File under:
3 sahwa fighters killed, 4 wounded near Kirkuk
KIRKUK / Aswat al-Iraq: Three sahwa (awakening) tribal fighters were killed and four others wounded by gunmen southwest of Kirkuk on Friday, said a source from the city's Joint Coordination Center (JCC).

"A sahwa checkpoint in al-Rashad district, near the village of Sami al-Aasi, (35 km) southwest of Kirkuk, came under fire today (May 7) by unidentified gunmen. The attack left three sahwa fighters killed and four others wounded,' the source told Aswat al-Iraq news agency. He did not give further details about the incident.

Meanwhile, the same source said a force from the Iraqi army's 3rd contingent, 46th Brigade, 12th Division, acting upon intelligence tip-offs, launched earlier on Friday a search raid in the village of al-Mansouriya, al-Huweija district, (65 km) southwest of Kirkuk, capturing four suspects. He did not reveal the reasons behind the arrests and whether they had anything to do with the attack on the checkpoint.
Posted by: Steve White || 05/08/2010 00:00 || Comments || Link || E-Mail|| [6461 views] Top|| File under:
Israel-Palestine-Jordan
De facto police destroy 13 tons of shampoo
[Ma'an] De facto police in the northern Gaza Strip destroyed what it said was 13 tons quantities of shampoo containing "fake chemical dyes."

Police in Gaza said the destruction of the goods came after an extensive search and seizure campaign targeting warehouses in the northern Gaza Strip, during which officers discovered the counterfeit products.

Specialists tested several batches of the shampoos, and said all were not fit for use and subsequently destroyed.


Off brands imported from China, perhaps.



Posted by: Fred || 05/08/2010 00:00 || Comments || Link || E-Mail|| [6474 views] Top|| File under: Hamas
Southeast Asia
I'm real target of raid, Bashir claims
Extremist preacher Abu Bakar Bashir founded the Jamaah Anshorut Tauhid in 2008, an organization he claims is based on "true" Islamic teachings. Antiterror police on Thursday raided JAT headquarters in South Jakarta and detained at least five men over suspected terrorist activities.

With the help of his friend Abdullah Achmad Sungkar, Bashir is believed to have founded regional terror group Jemaah Islamiyah 1993 in Malaysia after fleeing Indonesia to escape prosecution under the Suharto regime. JI's goal was to create a Islamic caliphate covering Indonesia, Malaysia, the southern Philippines, Singapore, Brunei and southern Thailand.

Bashir was convicted in 2005 of conspiracy over the 2002 Bali bombings. Sentenced to two and a half years in jail, the charges were dropped in 2006.

In Friday's interview with the Jakarta Globe, Bashir explains his links to fugitive Abu Tholut, a former regional commander of JI and a military trainer in Mindanao, southern Philippines. Tholut once told police he had been involved in the bloody conflict in Poso, Central Sulawesi. He was believed to have been the target of a 2003 raid in Semarang, Central Java. Police sources on Thursday said Tholut had acted as a bridge between Bashir and an armed militant group in Aceh, whose members were recently arrested in police raids.

Do you know Abu Tholut personally?

I knew him in Cipinang [penitentiary]. We did not share a cell but we still were allowed some flexibility by wardens to meet. Particularly on Friday, Muslim inmates could gather at the prison mosque. I have received information that Abu Tholut is now a fugitive. I do not know where he is, and what case he has involved himself in.

What is Tholut to you?

Our last encounter was six months ago. He was at Ngruki [Bashir's Al Mukmin boarding school]. Abu Tholut used to teach the science of war [Asykari] according to the Koran and the Sunnah of the Prophet at Al Mukmin [Islamic boarding school in Ngruki]. We are emotionally linked as fellow clerics. He lived a long time in Afghanistan and ruled in the science of jihad. Abu Tholut is amongst those Islamic fighters who could never be careless.

Did Tholut ever receive help or funding from you to carry out terrorist activities? Was he the target of a raid in Semarang in 2003 where police managed to seize a massive cache of explosives?

I know nothing outside of affairs of Da'wah [preaching]. I have never given funding of any kind to Tholut and I do not know if he received any funding for terrorism. I and Abu Tholut agreed to struggle via the path of education and dissemination of religious teachings without violence. We conduct jihad only if we are attacked. I am sure that Abu Tholut would never approve of the way jihad is carried out by those Aceh [suspects].

Do you know who the leaders of the armed militant group in Aceh are?

I just see their faces on television. I do wonder how these boys obtain firearms so easily, considering they have no network. It is not easy for insurgents to gain access to such massive amounts of ammunition. Both the police and army must be behind this.

What do you think they were fighting for?

I am in no position to respond to the direction of the struggle in Aceh. Police need to prove whether they were really true mujahideen or just ordinary criminals. I do not know whether or not they were part of Jemaah Islamiyah. Let police answer that question.

What is happening at Ngruki now?

Police and soldiers come here to conduct searches. If members of the JAT or graduates of Ngruki conducted violent acts outside the organizations and schools, it's not our responsibility. And if members of JAT go out of bounds in that matter, they will be expelled from the organization.

How are you feeling lately?

I am always watched by the police and army. They follow wherever I go and when I give lectures at mosques. They want to narrow down my movements. But they do not interfere with my family.
Posted by: ryuge || 05/08/2010 06:05 || Comments || Link || E-Mail|| [6464 views] Top|| File under:
Syria-Lebanon-Iran
Lebanon charges army colonel with spying for Israel
BEIRUT - A Lebanese prosecutor on Friday charged an army colonel with spying for Israel and referred him to a military court. Security sources said Colonel Gazwan Shahin, the fourth officer to be arrested on suspicion of espionage since last year, was arrested a few months ago.

A security source said Shahin provided Israel's spying agency with pictures, information and coordinates of civil and military posts during and after a 34-day war in 2006 between Hezbollah and Israel.

An investigation into spying for Israel has led to more than 50 arrests since last year, including holding a former brigadier general of the General Security directorate. More than 20 have been formally charged.

Lebanon has described the arrests as a major blow to Israel's spying networks in the country. Hezbollah has called for the death penalty for all suspects convicted of spying for Israel.

One of the suspects held had confessed to having helped in the assassination of a Hezbollah commander in 2004.

Israel has not commented on the arrests.

Lebanese courts have handed down what were widely seen as light sentences against nationals who have worked with the Israeli occupation and its local militias after Israeli forces ended a 22-year occupation of mainly Shi'ite south Lebanon in May 2000.
Posted by: Steve White || 05/08/2010 00:00 || Comments || Link || E-Mail|| [6460 views] Top|| File under:
Terror Networks
US officials: New focus on striking US, the West
The failed bombing in New York's Times Square is a possible signal that militant leaders in Pakistan have shifted their focus to targets in the U.S. and other Western countries instead of sticking to their home base, according to U.S. counterterrorism officials.

The attack, they also warned, could be only the first by terrorist groups that seek to avoid detection by using simpler methods that are more independently planned. The officials spoke on condition of anonymity because they were not authorized to discuss the case publicly.
Posted by: ed || 05/08/2010 12:10 || Comments || Link || E-Mail|| [6517 views] Top|| File under:
Who's in the News
57
[untagged]
2
Hamas
1
al-Qaeda in North Africa
1
Chechen Republic of Ichkeria
1
Govt of Pakistan
1
al-Qaeda in Europe
1
Commies
1
al-Qaeda
1
al-Qaeda in Pakistan
1
Hizbul Mujaheddin
1
Govt of Iran
Bookmark
E-Mail Me
The Classics
The O Club
Rantburg Store
The Bloids
The Never-ending Story
Thugburg
Gulf War I
The Way We Were
Bio
Merry-Go-Blog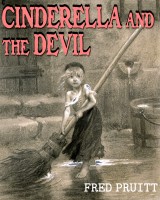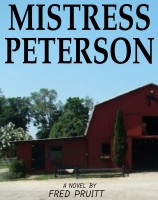 On Sale now!


A multi-volume chronology and reference guide set detailing three years of the Mexican Drug War between 2010 and 2012.

Rantburg.com and borderlandbeat.com correspondent and author Chris Covert presents his first non-fiction work detailing the drug and gang related violence in Mexico.

Chris gives us Mexican press dispatches of drug and gang war violence over three years, presented in a multi volume set intended to chronicle the death, violence and mayhem which has dominated Mexico for six years.
Click here for more information


Meet the Mods
In no particular order...


Steve White
Seafarious
Pappy
lotp
Scooter McGruder
john frum
tu3031
badanov
sherry
ryuge
GolfBravoUSMC
Bright Pebbles
trailing wife
Gloria
Fred
Besoeker
Glenmore
Frank G
3dc
Skidmark
Alaska Paul



Better than the average link...



Rantburg was assembled from recycled algorithms in the United States of America. No trees were destroyed in the production of this weblog. We did hurt some, though. Sorry.
44.200.175.255

Help keep the Burg running! Paypal: