Afghanistan
Bomb kills seven in Afghanistan
A BOMB has blown up a construction company vehicle in a remote eastern Afghanistan area on the border with Pakistan, killing seven Afghan workers, police said.

The blast struck the vehicle in the eastern province of Nangarhar, near the mountainous border with Pakistan, provincial police spokesman Abdul Ghafoor said.

"Early in the morning a roadside bomb struck a private construction company vehicle in Haska Mina district, killing seven construction workers and wounding one," he said.

"They were Afghan civilians working as roadworkers, engineers and supervisors for a company doing various construction work in the district."

The district is about 50 kilometres (30 miles) southeast of the provincial capital, Jalalabad, in an area under the influence of insurgents, either Taliban or a radical faction headed by ex-prime minister Gulbuddin Hekmatyar.

There was no immediate claim of responsibility for the blast.

Civilians are the main victims of Afghanistan's insurgency with nearly 2,200 killed last year in attacks linked to the conflict between the militants and pro-government forces, according to
Posted by: Oztralian || 05/10/2009 00:26 || Comments || Link || E-Mail|| [336098 views] Top|| File under: Taliban
Afghanistan: Foreign troops targeted in bomb attacks
[ADN Kronos] Four British soldiers were killed in three separate attacks in Afghanistan, the British defence ministry announced on Friday. Two of the soldiers died in a suicide motorbike bombing against their convoy in the town of Gereshk in southern Helmand province.

Twenty civilians were also killed in the bombing and 30 were wounded, Afghanistan's Pajhwok news agency said.

The NATO-led International Security Assistance Force mission said that 16 Afghans died in the Gereshk attack.
Continued on Page 49
Posted by: Fred || 05/10/2009 00:00 || Comments || Link || E-Mail|| [336073 views] Top|| File under: al-Qaeda
Bangladesh
Foreign forces being invited in search of militants
[Bangla Daily Star] Jamaat-e-Islami Ameer Motiur Rahman Nizami yesterday said a certain quarter is inviting foreign forces to Bangladesh in search of militants mentioning the country's inability to fight against militancy.

The Jamaat chief was addressing a council of Bangladesh Islamic Lawyers Association (BILA) as chief guest at Diploma Engineers' Institute in the capital yesterday morning.

He said besides Jamaat-e-Islami, the whole nation would be harmed by the activities of any foreign force if they come here in search of militants like Iraq and Afghanistan.

Nizami also alleged that a number of Indian intellectuals have been trying to label Bangladesh as 'next Afghanistan'.

"After the 9/11, foreign forces cracked down on Afghanistan and then Iraq. Now it is heard that they are in search of another Muslim state," the Jamaat Ameer said.

About the BDR carnage, he said, "The government should have got hints about the incidents. If so then why did not they take any preventive measures or if they were not informed by the intelligence agencies then it is the failure of the agencies and the government as well."

He urged the government to make public the reports of the probe committees, which are investigating the BDR incident. Questions arise in people's mind as the government is extending the deadlines for publishing report, he said.

Commenting on the withdrawal of the appeal against the High Court verdict that made the 5th amendment of the constitution illegal, Nizami said, "The verdict means all the governments that ruled the country since 1975 would be illegal and the present government as well." The country would then fall into a crisis, he added.

Presided over by BILA president advocate Md Nawab Ali, BILA vice president and Jamaat leader barrister Abdur Razzak also addressed the council.
Posted by: Fred || 05/10/2009 00:00 || Comments || Link || E-Mail|| [336071 views] Top|| File under: Jamaat-e-Islami
Tales from the Crossfire Gazette
[Bangla Daily Star] An outlawed party leader was killed in a shootout between Rab and his cohorts at Khaskarra village in Alamdanga upazila of Chuadanga district early yesterday.


We have no idea where that is.

The dead was identified as Saidur Rahman, 32, a ringleader of Janajuddha, one of the factions of Purbo Banglar Communist Party.


As opposed to a Biplobi commie ...

Police said Saidur, hailed from the village, was leading the outfit for regrouping the party cadres in the area.


So he was at least a number three ...

Acting on a tip off, ...


... that would be Mahmoud the Weasel ...

... a team of the police and Rab raided a mango orchard ...


Who has a secret meeting in a mango orchard?

... of the village where Saidur and his men were holding a secret meeting at about 4:15 am.


A little late but perhaps the RAB had a previous engagement ...

Police said sensing presence of the law enforcers,


"Hark! My spider-sense is tingling!"

the gang threw two bombs targeting the law enforcers, prompting them to open fire on the outlawed party cadres.


Throwing bombs is a new twist.

Saidur was killed in 'crossfire' during the shootout ...


... so his feets failed him ...

... but his accomplices managed to flee, according to police.


As if they were never there in the first place.

Police recovered one revolver, three bombs and 20 bullets from the spot.


"Which spot?"
"That spot!"

Saidur was wanted in twelve systems five cases, including murder.


So his mother didn't love him.
Posted by: Fred || 05/10/2009 00:00 || Comments || Link || E-Mail|| [336082 views] Top|| File under:
India-Pakistan
Villagers trapped between Taliban and Pakistan's war machine
When the Pakistani Army began moving its tanks and artillery for a major offensive against the Taliban in the area around the Swat Valley, Miraj Khan found himself caught between two foes.

The farmer had been praying for deliverance from the black-turbaned gunmen for months, but liberation did not come quite as he hoped. When army shells came crashing into his village last week, he was forced to cram his family and possessions into a van and flee from the path of his would-be rescuers.

"The operation started without warning and their shells smashed our houses and wounded so many people," he said. "It was needless. The Taliban had already gone."

Mr Khan, 32, was standing in a refugee camp of tents that was his new home, in a field next to a motorway 40 miles north west of Pakistan's capital, Islamabad. While children in grimy clothes ran between the tents, dazed adults swapped stories about the bombings they had narrowly escaped.

Some described seeing helicopter gunships strafing villages and jets dropping bombs, others anxiously questioned new arrivals for news of missing loved ones. "Our village was so peaceful, it was like a paradise," said one. "Now it is a hell. How could this have happened?"

Part of the answer rumbled past on the nearby motorway, where army convoys were towing giant howitzers to the front line. They had come from sprawling army bases hundreds of miles away in Kashmir, near the Indian border – where Pakistan had always expected to fight its next war.

The convoys were going to the Swat Valley to pound the Taliban after Pakistan's leaders, under mounting pressure from Washington, finally decided to act. They did so only when guerrillas moved to within 60 miles of Islamabad.

Unfortunately, as Mr Khan knew only too well, being rescued by the army could be worse than being left in the clutches of the Taliban.

"A hundred people or more were injured by the shells," he said. "Some of them must have died. But we had to get away and in the confusion it was impossible to say who lived and who died."

The refugees could see the rugged mountains of their home about 20 miles to the north, spectacular in the late afternoon light.

The mountain valleys of Swat and Buner are loved throughout Pakistan as places of tranquillity and beauty.

But as the destruction worsened, and the grip of the Taliban seemed to grow stronger even as the army began operations, Mr Khan wondered if he would ever be able to go home, and what would be waiting for him there.

As he was speaking, another family of refugees arrived in an overloaded vehicle, full of young children and exhausted grandparents. They were the vanguard of an exodus that the government estimated could involve half a million people in the next few weeks. It was potentially the biggest movement of population since the partition from India in 1947, when Hindu-Muslim violence led more than seven million Muslims to cross the border into Pakistan.

An army spokesman said the operation against the Taliban – the biggest since the insurgency started to spread in Pakistan in 2007 – was "proceeding smoothly".

On Saturday, jet planes and helicopter gunships blasted Taliban positions around Mingora, the main city, whose hospitals reported a sharp influx of wounded civilians.

But after more than a week of bombardments and air strikes, a few thousand lightly-armed Taliban fighters still seemed to control most of the territory they occupied when the Swat peace deal between them and the government began to break down.

The farmers and traders who had fled with Mr Khan had little faith in the army's ability to drive the gunmen out of their beautiful valleys. One gnarled old man pointed out that the army constantly announced body counts of Taliban but rarely showed photographs of the dead, as was customary in Pakistan.

The battle against guerrillas in mountainous Swat is a difficult one for an army that is modelled on British imperial forces, and equipped for a clash on the plains of Punjab against Indian tanks. Its whisky-swilling officers, many of whom until recently would have served for decades without hearing a shot fired in anger, have become soft.

Due to the army's habit of interfering in politics, retired and serving officers run much of Pakistan's industry and own property empires, living in luxurious villas and enjoying agreeable social lives that do not prepare them for the rigours of guerrilla war. They fight the Taliban in the only way they know how – with air strikes, artillery bombardments and tank attacks, pounding their enemy from a distance, fearful of getting close enough to be struck by suicide bombers.

Such firepower, combined with poor intelligence, results in high civilian casualty rates – which Taliban propaganda makes much of.

"This is an army that was never trained in counter-insurgency, and it does not have the logistical support for such a war," said Ikram Seghal, a retired major.

Unlike American forces across the border in Afghanistan, the Pakistan army lacks night vision technology and has only a few helicopters.

There are plans to take army units to Kuwait for instruction in counter-insurgency by American soldiers, who have learnt hard lessons on the battlefields of Afghanistan and Iraq, but such training will take time.

Like the rest of Pakistan's defence establishment, Major Seghal believes that the main threat remains India – despite the increasingly frantic calls from Washington to concentrate on the enemy within. He predicted that most troops would remain on the Indian border but insisted that the army would make short work of the Taliban if the politicians stopped making peace deals.

For all its shortcomings, the army has made sacrifices in this fight. About 2,000 jawans (enlisted men) have died and thousands more have been wounded.

The war has been a traumatic experience in other ways. Soldiers dedicated to the idea of fighting "Hindu India" resent the idea of killing fellow Muslims on their own soil.

It is a view echoed by many of the army's bloated ranks of generals, who supported the nascent Afghan Taliban in the 1990s. Now they are battling jihadis whom they trained to fight wars in Afghanistan and Kashmir that they directed.

Zulmay Khan, a jawan with the Frontier Corps in Peshawar, questioned the purpose of the war.

"I do not like the Taliban but I do not want to fight against them," he said. "They are our Muslim brothers. I do not want to fight America's war."

The problems mean that nobody expects the Pakistani Taliban to be beaten swiftly – and the fear is growing that whatever happens in the current operation, Swat will prove a self-inflicted wound that will fester for years.

Mohammed Aurangzeb, the former princely ruler known as the Wali of Swat, was driven out of his valley after militants attacked his home. Now he lives in a large house in a smart Islamabad suburb, decked out with framed photographs of him meeting foreign royalty and Pakistani leaders.

"With the Pakistan government and the Taliban, the people of Swat are trapped between the devil and the deep blue sea," he said. "Far more people have been killed by the army than by the Taliban during military operations."

His ancestors fought the Mughals, Afghan raiders and one of the British expeditionary forces in which the young Winston Churchill battled against Muslim warriors.

But it was not until the Taliban takeover that the Wali of Swat, 81, finally left for exile in Islamabad. He does not think he will be able to return.

"I am sure that the problems of Swat will not be resolved in my lifetime. Things have gone too far for that now. There will be a lot of suffering in Swat yet."
Posted by: john frum || 05/10/2009 08:33 || Comments || Link || E-Mail|| [336090 views] Top|| File under:
'Terrorists' nabbed in Kohat
Police nabbed two suspected terrorists from Dartapi and Kharmatoo villages of Kohat district, police sources said. The sources said a team raided the house of Abdur Raheem, a member of a defunct organisation, and seized a government-owned vehicle. They said the vehicle was being used by officials of the Oil and Gas Development Corporation who were abducted on April 16. Raheem is said to be involved in the kidnapping. In another raid, the police seized three explosive devices with two detonators, a four-feet-long detonating cord and a 30-bore pistol along with bullets from the house of Muhammad Zahir Shah. The police arrested Shah and seized the explosives.
Posted by: Fred || 05/10/2009 00:00 || Comments || Link || E-Mail|| [336070 views] Top|| File under: al-Qaeda in Pakistan
Five suspected terrorists killed in Peshawar
Five suspected terrorists were killed and a policeman injured during an encounter at Baghbanan Road in Peshawar early on Saturday. According to a statement, police arrested three suspected terrorists in the limits of Chamkani Police Station during a routine search. It said four more suspected terrorists ambushed the police when the suspects were being shifted to a police post. They killed the three suspects in police custody, while two of the attackers were also killed in the encounter, the statement added. Three of the dead have been identified as Arab Shah, Abdul Akbar and Musarrat Shah, all residents of Afghanistan. The statement said police had initiated a search operation of the area to arrest the two men who escaped. Also on Saturday morning, unidentified men fired three rockets at Peshawar International Airport from undisclosed locations, but no casualties were reported. A West Cantonment police official said the rockets had landed at 1.30am. Two rockets landed in premises of the airport, while the third one is believed to have landed near Jehangirabad.

Posted by: Fred || 05/10/2009 00:00 || Comments || Link || E-Mail|| [336071 views] Top|| File under: TTP
18 militants killed in clash with forces in SWA
[Geo News] Eighteen militants have been killed and one security man martyred in an armed clash between security forces and militants in Ispin area on Saturday. According to ISPR, militants attacked a convoy of security forces in Ispin area which led to an exchange of fire. Eighteen militants were killed while one security man was martyred and two others were injured. ISPR further said that the militants later fled from the scene leaving behind bodies of their accomplices. It added that one militant was arrested alive.

Posted by: Fred || 05/10/2009 00:00 || Comments || Link || E-Mail|| [336067 views] Top|| File under: TTP
Pakistan: Military intensifies fighting in Swat as hundreds flee
[ADN Kronos] Pakistani jets bombed suspected militant positions in the northwest Swat valley on Friday as hundreds of thousands of people continued to flee the area. The government claimed at least 140 militants had been killed in in the past 24 hours in Swat and threatened to step up its military offensive.

Addressing a media conference late Friday, army spokesman Major General Athar Abbas said security forces would remain in the valley until the government had re-established control.

"The army is now engaged in a full-scale operation to eliminate miscreants," Athar Abbas said. "They are on the run and trying to block the exodus of civilians from the area."

While it was impossible to confirm the death toll independently, Pakistani security forces were conducting ongoing operations across three districts -- Swat, Buner and Lower Dir -- in northwest Pakistan .

The United Nations has warned that the Swat offensive is causing a humanitarian crisis with up to 300,000 already displaced or about to flee the fighting.

As jets and helicopters pounded targets in the valley, the UN said it was threatening to become one of the world's biggest displacement crises.

Security forces carried out a massive air operation and sent fresh troops into Swat after prime minister Yousaf Raza Gillani announced that 'decisive steps would be taken' to address the growing militancy.

The government has imposed a night curfew in the troubled region to prevent Taliban fighters from escaping waves of attack helicopters and artillery shells pounded suspected militant hideouts.

Athar Abbas said that army was attempting to take out key Taliban leaders in the valley, and soldiers were acting on the orders of the government to 'eliminate' the terrorists.

He said that Swat militants had received terrorist training from Al-Qaeda, which has also been funding militants in Waziristan.

The humanitarian organisation, Doctors Without Borders, has pulled out of the area saying the fighting has made it too difficult to operate as a neutral body.

The organisation's co-ordinator for Pakistan, Brice Delevigne, says it was the only group supporting the hospital in the main town of Mingora.

"The problem is from both sides you are suspicious in the sense that constantly you have to convince them that you are an independent neutral organisation, medical organisation," he said.

Pakistan has launched at least a dozen operations in the region near the Afghan border in recent years, but most ended inconclusively after widespread destruction and significant civilian deaths.

The mountainous region remains a haven for Al-Qaeda and Taliban militants, foreign governments say.

In a televised address late Thursday Gillani said: "I appeal to the people of Pakistan to support the government and army at this crucial time."

"We pledge to eliminate the elements who have destroyed the peace and calm of the nation and wanted to take Pakistan hostage at gunpoint."

Gillani said the government has allocated close to 12.5 million dollars to help people displaced by the conflict.

Posted by: Fred || 05/10/2009 00:00 || Comments || Link || E-Mail|| [336071 views] Top|| File under: TTP
12 miscreants perish amid clashes in Lower Dir
[Geo News] At least 12 militants were killed in fierce clashes with armed forces in Medan tehsil area located in Lower Dir on Saturday while security forces have taken control of the Major Qila, military sources said. According to sources, militants clashed with the armed security forces in the Major Qila area of Medan tehsil of Lower Dir. As a result 12 miscreants were killed. Additional troops of forces are being dispatched to the area with a view to take control of the entire Lower Dir, sources added.

Posted by: Fred || 05/10/2009 00:00 || Comments || Link || E-Mail|| [336071 views] Top|| File under: TTP
Qamber, Raheemabad residents asked to leave area
[Geo News] The government on Saturday relaxed the curfew from 6am to 1pm in the district asking the residents of Qambar and Raheemabad to vacate the area. Meanwhile, security forces offensive against the militants and terrorists continues in various areas of Malakand division.

According to Swat Media Center, the curfew has been relaxed in the area from 6am to 1pm. Emergency camps have been set up for the Internally Displaced Persons (IDPs) of Swat at Jalozai, Pabbi, Nowshehra and Shah Mansoor Sawabi. Security forces continued battling militants in Tahirabad and Shagai area of Mingora and militants' hideouts were heavily pounded in Tehsil Charbagh. The District Coordination Officer (DCO) of Lower Dir, Ghulam Mohammad has said that the people were leaving the area after the curfew was relaxed in Timergarah, Jandol and Khal. The administration of Malakand University has announced that the institution will remain closed till May 18 due to worsening law and order situation.

Posted by: Fred || 05/10/2009 00:00 || Comments || Link || E-Mail|| [336070 views] Top|| File under: Govt of Pakistan
Taliban to Žtarget top Pakistani leadersŽ
[Iran Press TV Latest] Taliban insurgents have vowed to target Pakistan's top leadership after the army launched a full-scale operation on militants in the Swat Valley.

A Taliban commander told The News that President Asif Ali Zardari and Prime Minister Yousuf Raza Gilani and their close family members would be prime targets. "Besides, the personnel and installations of security forces, we have now also included civilian rulers in our hit list. We will definitely need some time to plan our actions but it is not impossible for us and we have all the means to implement our plan of attack anywhere in Pakistan."

The commander said Gilani's hometown of Multan and the resting place of former premier Benazir Bhutto in Sindh province may also be targeted by the Taliban.

The Taliban threats come after Gilani ordered the army to "eliminate militants and terrorists" battling government forces in the troubled northwestern region. "The time has come when the entire nation should side with the government and the armed forces against those who want to make the entire country hostage and darken our future at gunpoint," Gilani said in a televised national address on Thursday.

President Zardari has also pledged to continue fighting Taliban militants in the Swat region until normalcy is restored.

Earlier in the day, military spokesman Major General Athar Abbas said the security forces had killed 140 militants in the region adding that due to the offensive nearly 4,000 militants estimated to be in the Swat Valley were fleeing the scene.
Posted by: Fred || 05/10/2009 00:00 || Comments || Link || E-Mail|| [336084 views] Top|| File under: TTP
Security forces kill 10 in Waziristan clash
At least 10 people were killed and six injured when security forces responded to an attack on a security forces convoy in the Speen area of South Waziristan on Saturday. Local sources told Daily Times suspected Taliban opened fire on a security forces convoy in Speen, around 30 kilometres east of Wana. They said the clash occurred at around 5:30pm.
Posted by: Fred || 05/10/2009 00:00 || Comments || Link || E-Mail|| [336071 views] Top|| File under: TTP
55 Taliban killed in various areas of Swat
Security forces killed 55 Taliban in various areas of Swat on Saturday, while 14 Taliban were killed in Lower Dir district after gunship helicopters targeted Maidan area.

"We have hit certain militant positions in Mingora with helicopter gunships," military spokesman Major General Athar Abbas told Daily Times. "The Taliban were harassing the civil population and intensely involved in various activities of looting and arson in the city of Mingora and, in an early morning attack, helicopters engaged militant hideouts and reportedly left 15 militants dead," Abbas added.

Civilian casualties: Security forces also targeted suspected Taliban positions at Rama Kandhao ridge in Matta tehsil and destroyed the main headquarters of the Taliban there, a military statement added. "Reportedly, 30 to 40 militants have been killed," it added.

Indiscriminate mortar fire by the Taliban in Mingora had caused civilian casualties, it said but no details were provided. A Taliban source confirmed heavy bombardment of the Taliban positions by jet planes and helicopters.
Posted by: Fred || 05/10/2009 00:00 || Comments || Link || E-Mail|| [336065 views] Top|| File under: TTP
Scores dead as drone hits Mehsud stronghold
Four missiles fired by a suspected US drone on Saturday killed several Taliban in South Waziristan, although exact figures could not be determined. Officials claimed 10 Taliban had been killed, a deputy Taliban commander said five were killed, the political administration claimed nine Taliban were killed, while tribesmen claimed they had counted 25 bodies.
Posted by: Fred || 05/10/2009 00:00 || Comments || Link || E-Mail|| [336095 views] Top|| File under: al-Qaeda in Pakistan
Iraq
U.S. forces shoot Iraqi boy dead after grenade attack
BAGHDAD (Reuters) -- The U.S. military said on Saturday its troops had shot dead a 12-year-old Iraqi boy suspected of throwing a grenade at them, and said it believed insurgents were paying children to help them. Iraqi police, speaking on condition of anonymity, said however the boy, whom they named as Omar Moussa Salih, had not been involved in the grenade-throwing.

U.S. and Iraqi forces came under grenade attack Thursday in the western part of Mosul, the northern city seen as a final stronghold of al Qaeda and other insurgents, said Major Derrick Cheng, a U.S. spokesman in northern Iraq. U.S. forces responded by firing at several people, killing the boy. He was found with 10,000 Iraqi dinars, or around $8.50, in his hand.


So the insurgents paid a 12 year old to throw a grenade. How terribly sad for the boy. I guess Human Rights Watch won't be commenting on this one.

"We have every reason to believe that insurgents are paying children to conduct these attacks or assist the attackers in some capacity, but undoubtedly placing the children in harm's way," Cheng said.

Iraqi police in Mosul said the boy, who had sold sweets in the street, was shot more than once in the head. His eight-year-old brother ran away when Omar was shot, police said. Cheng said another boy was briefly detained but released.
Posted by: Steve White || 05/10/2009 00:00 || Comments || Link || E-Mail|| [336065 views] Top|| File under:
Southeast Asia
Bomb threats sent from MŽsia
[Straits Times] MALAYSIAN authorities will investigate a suicide bomb threat issued from within the country by a terror group against three foreign missions in Bangladesh, the country's police chief. Reuters on Friday reported that an unknown terror group, Jameaah Islamiyah Al-Qaeda, had threatened the US embassy and the Canadian and Australian High Commissions in Dhaka.

The threats were contained in letters faxed from a number in Malaysia.

Dhaka police chief A.K.M. Shahidul Haque said the group, which claimed to have close ties with outlawed Jamaat-ul-Mujahideen Bangladesh (JMB), had asked the three diplomatic missions in Dhaka to close down their operations within a week or face suicide bomb attacks.

'Upon being notified, we will have to investigate this matter, to see whether the (fax) number really is genuine,' Malaysia's inspector general of police, Musa Hassan, told Reuters on Saturday.

Asked whether the matter would require any increase in security for foreign embassies, Mr Musa said security arrangements for foreign embassies in Malaysia were adequate.

A Kuala Lumpur-based foreign diplomat who spoke on condition of anonymity said Malaysian authorities had not stepped up security for foreign embassies or issued any alerts to them.

Malaysia announced on Friday that the suspected leader of a radical Islamist group linked to the 2002 Bali bombings had been arrested in the country 15 months after he escaped from a high security prison in Singapore.

Mas Selamat Kastari was the alleged mastermind of a plot to hijack a plane and crash it into Singapore's Changi Airport.

Singapore authorities have also accused him of planning several truck bomb attacks across the island state.

Posted by: Fred || 05/10/2009 00:00 || Comments || Link || E-Mail|| [336085 views] Top|| File under: Jemaah Islamiyah
Philippines hostage calls family
[Straits Times] AN ITALIAN Red Cross worker being held by Al-Qaeda-linked militants in the southern Philippines has called his family, but there was no word on when his nearly four months of captivity might end, a spokeswoman said on Saturday.
Eugenio Vagni, 62, spoke with his wife by telephone on Friday, said Anastasia Isyuk of the International Committee of the Red Cross office in Manila. She said she did not know details of the conversation.

'What's important for us is that it's 115 days and he's still held hostage and we hope that he will be released as soon as possible,' she said.

The call came a day after Abu Sayyaf militants ambushed and killed a civilian and three police officers, including the provincial police chief, as they were en route to meet with troops involved in an operation to rescue Mr Vagni.

Mr Vagni along with fellow Red Cross workers Andreas Notter of Switzerland and Mary Jean Lacaba of the Philippines were kidnapped on Jan 15 while inspecting a water sanitation project in a Jolo jail.

Ms Lacaba was freed April 2 and Ms Notter walked free more than two weeks later.

'There are a lot of efforts which aim at bringing about the safe and unconditional release of Eugenio,' Mr Isyuk said. 'His safety is of paramount concern.'

Reacting to local media reports, the Asia-Pacific operations chief of the ICRC said in a statement that it has not received any ransom demand. Alain Aeschlimann said the group's policy is not to pay ransom for any kidnapped staff. He also said they would not pay for information on Vagni.

The governor of Sulu province which includes Jolo ordered the rescue effort last month after negotiations with the Abu Sayyaf for the release of Mr Vagni failed amid growing concerns for his health in the jungle. The 62-year-old is suffering from hypertension and needs surgery for a hernia.

Posted by: Fred || 05/10/2009 00:00 || Comments || Link || E-Mail|| [336071 views] Top|| File under: Abu Sayyaf
Sri Lanka
Navy sinks Tiger boats as 35 rebels killed in Sri Lanka
The Sri Lankan navy sank two Tiger boats carrying 14 rebels on Saturday as ground troops killed at least 35 guerrillas just outside the newly demarcated "safety zone" for civilians, the military said.

Sailors attacked the flotilla off the coast of Mullaittivu where the Liberation Tigers of Tamil Eelam (LTTE) are making a final stand against advancing government troops, a military official said. Two guerrilla boats were sunk and the navy believed that there were at least 14 Tigers on board, he said.

The sea battle came after security forces captured a mud embankment built by the LTTE and moved deeper into the remaining territory held by the guerrillas amid stiff resistance, the Defence Ministry said. "In a subsequent search operation conducted in the area, troops have found 35 bodies of LTTE terrorists killed in fighting along with LTTE military hardware," the ministry said in a statement.

It did not give military casualties, but the latest report came as the government reduced the size of the "safe zone" for civilians trapped by the fighting. The government estimates that up to 20,000 civilians are being held by the LTTE as human shields. The United Nations has said the number could be as high as 50,000.

A military official said Tiger rebels had on Friday shot and killed a man who tried to escape. Another 12 civilians were wounded, but managed to reach a military post and receive medical attention, the official said.

Military spokesman brigadier Udaya Nanayakkara said the civilian safe zone was made smaller as fighting was raging on the outskirts.

Shelling hospitals: Meanwhile, Human Rights Watch on Saturday accused Sri Lankan forces of repeatedly striking hospitals in the northern war zone with indiscriminate artillery and aerial attacks that have killed scores of people, a charge the military denied. The New York-based group claimed military commanders responsible for ordering or conducting such attacks "may be prosecuted for war crimes".
Posted by: Fred || 05/10/2009 00:00 || Comments || Link || E-Mail|| [336087 views] Top|| File under:
Who's in the News
33
[untagged]
7
TTP
6
Govt of Pakistan
2
al-Qaeda in Pakistan
2
Hamas
2
al-Qaeda
1
Jemaah Islamiyah
1
Lashkar e-Taiba
1
Muslim Brotherhood
1
Taliban
1
Abu Sayyaf
1
Govt of Sudan
1
Hezbollah
1
Jamaat-e-Islami
Bookmark
E-Mail Me
The Classics
The O Club
Rantburg Store
The Bloids
The Never-ending Story
Thugburg
Gulf War I
The Way We Were
Bio
Merry-Go-Blog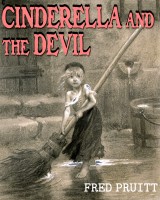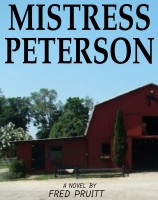 On Sale now!


A multi-volume chronology and reference guide set detailing three years of the Mexican Drug War between 2010 and 2012.

Rantburg.com and borderlandbeat.com correspondent and author Chris Covert presents his first non-fiction work detailing the drug and gang related violence in Mexico.

Chris gives us Mexican press dispatches of drug and gang war violence over three years, presented in a multi volume set intended to chronicle the death, violence and mayhem which has dominated Mexico for six years.
Click here for more information


Meet the Mods
In no particular order...


Steve White
Seafarious
tu3031
badanov
sherry
ryuge
GolfBravoUSMC
Bright Pebbles
trailing wife
Gloria
Fred
Besoeker
Glenmore
Frank G
3dc
Skidmark



Better than the average link...



Rantburg was assembled from recycled algorithms in the United States of America. No trees were destroyed in the production of this weblog. We did hurt some, though. Sorry.
34.204.181.91

Help keep the Burg running! Paypal: