Afghanistan
US military: 44 cases of Taliban using white phosphorus
Oh...ummmmmmmmmm...nevermind then. Carry on. Feel free to bury this.


KABUL – The U.S. military accused militants in Afghanistan on Monday of using white phosphorus munitions in attacks on American forces and in civilian areas, saying it has documented at least 44 incidents of insurgents using or storing the weapons. A spokeswoman labeled the attacks "reprehensible."

White phosphorus is a spontaneously flammable material that leaves severe chemical burns on flesh. Using white phosphorus to illuminate a target or create smoke is considered legitimate under international law, but rights groups say its use over populated areas can indiscriminately burn civilians and constitutes a war crime.

The U.S. military, in documents supplied to The Associated Press, said there had been at least seven instances of militants using white phosphorus in improvised explosive attacks since spring 2007, including attacks in civilian areas. The military documents showed 12 attacks where militants used white phosphorus in mortar or rocket attacks, the majority of which came the last two years.

The American military itself uses white phosphorus in Afghanistan to light up the night sky and for smoke screens.

The most recent militant attack using white phosphorus came last Thursday, when a NATO outpost in Logar was hit with two rounds of indirect white phosphorus fire, the documents said. Most troops in Logar, which lies south of Kabul, are American.

Afghan authorities have also said Taliban fighters may have used a burning agent — possibly white phosphorus — in a major battle on May 4, after doctors discovered unusual burns among the dead and wounded. President Hamid Karzai has said up to 130 civilians died in that battle. The U.S. blamed militants for deliberately putting civilians in harm's way.

Col. Greg Julian, the top U.S. military spokesman in Afghanistan, said the U.S. did not use white phosphorus at all in last week's battle in Farah province. A U.S. spokeswoman, Maj. Jenny Willis, said the militants' use of white phosphorus as a weapon could cause "unnecessary suffering" as defined in the laws of warfare. "This pattern of irresponsible and indiscriminate use of white phosphorus by insurgents is reprehensible and should be noted by the international human rights community," she said.

Willis said the U.S. military and NATO have been able to document 44 cases of white phosphorus use by insurgents — either attacks or in weapons caches — but that there may be more. Thirty-eight of those cases occurred in eastern Afghanistan, the region where the majority of American troops are stationed. Six cases came from other parts of the country. Willis said the military doesn't necessarily know that militants are using white phosphorus deliberately, but that its use is still "indiscriminate."

Militants find white phosphorus rounds in old weapons stores left over from decades of war, she said, but also get newer rounds from "neighbors," a reference to militant networks across the border in Pakistan.

A Taliban spokesman couldn't immediately be reached for comment.


AP lose his speed dial?


TPe U.S. allegations come after Human Rights Watch last week called on the military to release information into a March 14 battle in Kapisa — one province northeast of Kabul — in which an 8-year-old Afghan girl named Razia was burned by white phosphorus munitions.


Hey! This isn't what we wanted to find out...


Willis said the U.S. can't be certain who fired the round that wounded Razia, who has been receiving medical care at the U.S. base at Bagram, where she has had 10 skin grafts. "There's no way to be sure that it was an enemy round that impacted Razia's house, but based on the plotting of ISAF's rounds and the time of the reported impact, we can't establish that ISAF was responsible either," Willis said, referring to NATO's International Security Assistance Force. "Either scenario is possible, and equally regrettable. One thing is certain: Razia will have the best care that we can give her."

White phosphorus is used to mark targets, create smoke screens or as a weapon, and can be delivered by shells, flares or hand grenades. Human rights groups denounce its use as a weapon for the severe burns it causes, though it is not banned by any treaty to which the United States is a signatory.

The U.S. military used white phosphorus in the battle of Fallujah in Iraq in November 2004. Israel's military used it in January against Hamas targets in Gaza.

Afghan officials on Sunday said they were investigating the possibility that white phosphorus was used in a U.S.-Taliban battle in Farah province last week that President Hamid Karzai said killed up to 130 civilians.

Nader Nadery, an official with the Afghanistan Independent Human Rights Commission, said Monday that doctors are treating 16 patients with severe burns suffered in the May 4 battle. The commission is investigating the possible use of white phosphorus or another incendiary chemical against villagers during the battle. Nadery said Farah's governor told the group's researchers that many of those killed in the battle also had severe burns. The governor confirmed that Taliban fighters may attacked the villagers with a flammable material, though not necessarily white phosphorus, Nadery said.
Posted by: tu3031 || 05/11/2009 14:13 || Comments || Link || E-Mail|| [10796 views] Top|| File under:
Top Commander in Afghanistan to be Replaced
Anyone know if something is behind this, or is it just a normal rotation?


Gen. David McKiernan is out as the Defense Department implements a new strategy for Afghanistan, a senior defense official told FOX News on Monday.

The announcement is expected to be made by Defense Secretary Robert Gates at an afternoon Pentagon briefing.

McKiernan has been the top general for NATO and U.S. forces in Afghanistan. The official who spoke on condition of anonymity as the announcement had not yet been made characterized the decision as one that was not McKiernan's and said McKiernan is not stepping down, but is being replaced.

"We have a new strategy for Afghanistan and Pakistan and with that it is appropriate to have a fresh set of eyes, new leadership to execute that strategy," the official said.

Gen. Stanley McChrystal, current head of Special Operations Command, is said to be the replacement, according to this official. Some role may also be offered to Lt. Gen. David M. Rodriguez, Gates' top military adviser.
Posted by: Sherry || 05/11/2009 13:06 || Comments || Link || E-Mail|| [10801 views] Top|| File under:
Seven Killed in Suicide Bombings in Afghanistan
"Al-Qaeda won't stop suicide kabooms despite Afghan anger, if any"
Two suicide bombers blew themselves up in a coordinated attack on Afghan security forces patrolling Sunday in the town of Gereshk, in the southern province of Helmand, killing 7 people and wounding 20, the Interior Ministry said.

It was the second attack in Gereshk in four days. A similar attack on Thursday killed 21 people. Helmand Province is the largest opium- and heroin-producing region of Afghanistan.

Sunday's attack was aimed at Afghan soldiers and police officers who were conducting a joint foot patrol through the central bazaar of the city, said Asadullah Sherzad, the police chief of Helmand. The first suicide bomber was on a motorcycle and blew himself up next to the patrol, and a second bomber detonated his explosives minutes later among the crowd that gathered while the police and soldiers were attending to the casualties.


SOP for the Talibs, and for terrorists everywhere ...

The attack killed four members of the security forces and three civilians, Mr. Sherzad said.

A spokesman for the Taliban, Qari Yousuf Ahmedzai, claimed responsibility for the attack. He said 30 members of the security forces had been killed.
Posted by: Steve White || 05/11/2009 00:00 || Comments || Link || E-Mail|| [10795 views] Top|| File under:
Africa Horn
Fighting, mortar attack on Somali mosque kill 39
[Bangla Daily Star] A mortar shell hit a mosque in the Somali capital Mogadishu yesterday, killing at least 14 people and raising to 39 the death toll from fighting between Islamist rebels and government forces that flared up on Thursday.

The mosque was hit just as worshippers were filing in for the afternoon prayers, witnesses said.

"The mortar shell struck at the gate of the mosque. I counted about 14 people who died instantly and 10 others were wounded," Hassan Abdifatah, a worshipper at the mosque in southern Mogadishu, told AFP. "There was blood and body parts everywhere."

Mumin Haji Yusuf, another worshipper, said: "I was inside the mosque when I heard a heavy explosion and shrapnel was flying everywhere killing many people."

The fighting -- with both sides using heavy machine guns, artillery and anti-aircraft weapons -- erupted on Thursday, but escalated on Saturday as the two sides clashed over key positions in the war-ravaged Mogadishu.

The Islamists said they had taken control of contested areas in southern Mogadishu, but the government dismissed their claim. "We have taken control of the areas we fought over with the enemy of Allah," Sheikh Ali Mohamed, the rebel Islamist official in charge of Mogadishu, told reporters.

Seized, he said, were Mogadishu stadium, the defence ministry building and a key road -- a claim confirmed by several witnesses.

But at a news conference Information Minister Farhan Mohamoud said the insurgents "did not take any position from the government forces".

"This war is led by foreign fighters who want to take control of Somalia," he said. "They waged a full attack on government positions and this is what they had planned in order to overthrow the government."

Police, hospital officials and witnesses said nearly 200 people have been wounded in the fighting. Thousands of residents, with belongings on their heads or strapped on their backs, were seen fleeing their homes. Others found themselves trapped amid the fighting.

"It was shocking last night here in my neighbourhood -- a mortar hit a house killing four family members on the spot," said resident Husein Mohamed Waberi.
Posted by: Fred || 05/11/2009 00:00 || Comments || Link || E-Mail|| [10795 views] Top|| File under: al-Shabaab
Africa North
Notorious Algerian terrorist El Para renounces al-Qaeda
[Maghrebia] The Algerian terrorist leader known as "El Para" rejected al-Qaeda in the Islamic Maghreb and voiced his support for national reconciliation efforts, local press reported widely on Saturday (May 9th). In a document titled "Repentance and Denunciation", Ammari Saifi stated that he rejected armed action, adding that "jihad was no longer legitimate" in Algeria. The former paratrooper and one-time top militant in the Sahara region said that by indiscriminately killing civilians, al-Qaeda had chosen a path far removed from religion.

He also denounced suicide attacks and kidnappings performed under the leadership of Abdelmalek Droudkel. "Droudkel called on his followers to disobey Allah," Echorouk quoted Saifi as saying.

El Para was sentenced to life in prison for the 2003 kidnapping of 32 German tourists in the Algerian desert. He is the second major terrorist to repent this year. In January, GSPC founder Hassan Hattab issued a statement calling on al-Qaeda fighters to lay down arms and benefit from Algeria's Charter for Peace and National Reconciliation.

In related news, former GSPC leaders Abu Omar Abdelbari, Abu Zakaria and Moussaab Abu Daoud called on terrorists to surrender. Those willing to repent could "trust" the Algerian authorities, APS quoted Abdelber as saying in the statement aired Friday (May 8th) on Algerian national radio.

Elsewhere, Algerian security forces dismantled a 30-member terrorist support cell in the provinces of Medea and Ain Defla, following information provided by repentant terrorist Mohammed Debar, Echorouk reported on Saturday.


Posted by: Fred || 05/11/2009 00:00 || Comments || Link || E-Mail|| [10795 views] Top|| File under: al-Qaeda in North Africa
Bangladesh
Bomb-making materials seized from madrasa
[Bangla Daily Star] Rapid Action Battalion (Rab) seized chemicals and other materials used for making bombs, and leaflets of Hijbut Tawhid from Jameya Arabia Khwaja Moeenuddin Madrasa compound in the city yesterday afternoon.

The district Qaumi Madrasa Oikya Parishad uses the madrasa as a temporary office.

Rab recovered half a kilogram of chemicals, six capacitors, one six-volt battery, electric circuit boards, a watch, components of a watch, a remote control unit, large marbles and splinters and 13 leaflets.

Acting on a tip-off, Rab searched the madrasa compound in Bazar Road area and found a sack in the corridors leading to the toilets on the ground floor, sources said. The sack contained the confiscated items.

Lt Col Mamunur Rashid of Rab-8 told The Daily Star that no one had yet been arrested in this regard. Rab was examining the materials found in the sack, he said.

Maulana Abdul Majid Talukdar, principal of the madrasa, told The Daily Star that the madrasa was closed on Thursday last for the annual summer vacation and there were no students or teachers in the madrasa or its hostel.

He said certain 'vested quarters' had planted these items inside the madrasa to malign the image of the qaumi madrasa.
Posted by: Fred || 05/11/2009 00:00 || Comments || Link || E-Mail|| [10795 views] Top|| File under:
Top JMB operative arrested in Tangail
[Bangla Daily Star] Police arrested an Ehsar (full time) cadre of outlawed organisation Jama'atul Mujahideen Bangladesh (JMB) at Basail upazila yesterday.

The arrestee was identified as Mohammad Yunus, 32, son of Idris Ali of Habla Dakkhin Para village in Basail.

Acting on a tip off, police raided Yunus's house at Habla Dakkhin Para early in the morning and arrested him.

Mohammad Abul Khayer, officer-in-charge of Basail Police Station, told The Daily Star that Yunus is a JMB cadre and he had been absconding since the serial bomb blast incident on August 17, 2005.

He said Yunus is accused in at least seven cases in connection with militant activities in different districts. Of the cases, three were filed in Mymensingh, three in Netrakona and one in Joypurhat.

Yunus was involved in different militant activities including arms loot and assaults on police in Joypurhat, bomb blasts at four cinemas in Mymensingh, and bomb blast on Netrakona Udichhi premises, said sources in Basail police.

Tangail police are interrogating Yunus under tight security.
Posted by: Fred || 05/11/2009 00:00 || Comments || Link || E-Mail|| [10799 views] Top|| File under: Jamaat-ul-Mujahideen Bangladesh
India-Pakistan
Pakistani claims of high Taliban casualties 'wildly exaggerated' - US officials
US military and intelligence officials are expressing skepticism about Pakistani claims of high Taliban casualties as the fighting spreads in the volatile northwest.

The Pakistani military's daily reports of hundreds of Taliban fighters killed in the districts of Swat, Shangla, Dir, and Buner are "wildly exaggerated," a senior US intelligence official who is closely watching the operations in Pakistan told The Long War Journal.

Rehman Malik, Pakistan's Interior Minister, claimed that more than 700 Taliban fighters were killed in the last four days in Swat alone, Dawn reported. But a US intelligence official described Malik's claim as "fantastic."

"Malik's numbers are even more fantastic than those given by the Pakistani military, which has claimed more than 300 Taliban fighters were killed since late last week," a US intelligence official told The Long War Journal. "Clearly they [the Pakistani security establishment] want us to believe they're having fantastic success against the Taliban."

"The numbers issued by the military are wildly exaggerated," a military intelligence official said, noting that the military is over-relying on air and artillery strikes instead of engaging the Taliban. "This is like a bad movie we've all seen before. The Pakistani military levels large areas, claims success, and thinks we'll be conned into believing it if they pump up the Taliban body counts."

The military said more than 15,000 troops, including units from the paramilitary Frontier Corps, are engaged against an estimated 5,000 to 7,000 Taliban fighters in Swat. Malik's numbers would indicate that the Taliban have suffered 10 percent killed and likely another 20 to 30 percent wounded.

The status of the fight in Swat casts doubts on the Pakistani military's claims on Taliban casualties. "The Taliban are still holding firm in Swat, the military has largely been kept at bay," a US military officer said. "If they've suffered such high casualties, I wouldn't expect this."

Meanwhile, the military continues its heay-handed approach to counterinsurgency in the northwest. Multiple reports from the region indicate the Army is shelling villages indiscriminately without allowing civilians to flee the area and with little or no intelligence on the Taliban presence in the region.

As the fighting continues in Swat and neighboring Dir and Buner, the Taliban have expanded their operations into the tribal areas and in neighboring districts. Large Taliban forces, operating at the company and battalion level, have conducted attacks on military bases and convoys in Mohmand and South Waziristan, and have been interdicting military convoys in Mardan and Malakand.

"The military's engagements in Mohmand and South Waziristan have been defensive in nature," the military officer said. "They're responding to Taliban attacks, not taking the fight to them."

The Taliban attacks outside of the Swat theater continue. Today, a Taliban suicide bomber killed 13 Pakistanis after ramming a car packed with explosives into a Frontier Corps checkpoint in Darra Adam Khel.
Posted by: john frum || 05/11/2009 21:51 || Comments || Link || E-Mail|| [10798 views] Top|| File under:
Pakistan: 700 Taliban Dead
Pakistani warplanes bombed suspected militant positions in a stronghold close to the capital Monday, pressing ahead with a fierce offensive that has driven hundreds of thousands from their homes, many into crowded refugee camps.

The government claimed 700 insurgents had died and the Taliban were on the run.

In one camp in the town of Mardan, just south of the battle zone in a barren field, hundreds of displaced people lined up for hours to register with the U.N. to get tents, food and medical treatment. "In this camp, I am not seeing anything that will give us much relief," said a new arrival, Iftikiar Khan, fearing the facilities there were insufficient. Like most of those fleeing, Khan said he ultimately hoped to stay with relatives.

The United Nations said 360,600 refugees had fled Swat and neighboring Dir and Buner districts since operations began last week. That number is on top of some 500,000 people displaced by past offensives — a major humanitarian challenge for the weak government that could test public support for the offensive. Most of the refugees are staying with friends and relatives or in rented accommodation.

Islamabad's tough military response has drawn praise from the U.S., which wants al-Qaida and Taliban militants rooted out from havens where they can plan attacks on American and NATO forces in Afghanistan as well as destabilize nuclear-armed Pakistan. The military launched the offensive after the insurgents in Swat used a peace deal to impose their reign in other neighboring areas, including a stretch just 60 miles (100 kilometers) from the capital, Islamabad. Interior Minister Rehman Malik said 700 militants had been killed around Swat in the last four days.

Addressing parliament, Prime Minister Yousuf Raza Gilani said the army had cleared mines planted by insurgents in the region's main town, Mingora. "The operation will continue until the last Talib," Malik said in the capital, Islamabad. "We haven't given them a chance. They are on the run. They were not expecting such an offensive."

Malik's casualty number — which exceeds those given by the military on Sunday by at least 200 — and his claims of success could not be independently verified. The military is restricting access to the battlefields and many local journalists have also left. The government has not given figures for civilian casualties, but accounts from refugees suggest they are significant.

Jawad Khan, a university student who lives in the Kabal area of Swat, said jets bombed the nearby Dhada Hara village Monday morning. "I saw smoke and dust rising from the village," Khan said, adding he didn't know about casualties because of curfew restrictions, which have been enforced again after being briefly lifted Sunday to allow more civilians to flee.

A police official in Mingora said jets bombed the Matta area of Swat on Monday as well. The official said he was confined to his station but could see a decapitated body lying outside along a road where a clash between military forces and the Taliban on Sunday left six militants dead. He requested anonymity because of security reasons.

Swat lies near the Afghan border as well as the wild Pakistani tribal areas, where Al Qaeda and the Taliban have strongholds and where U.S. officials believe Al Qaeda chief Usama bin Laden may be hiding. The army says 12,000 to 15,000 troops in Swat face 4,000 to 5,000 militants, including small numbers of foreigners and hardened fighters from the South Waziristan tribal region.
Posted by: tu3031 || 05/11/2009 13:08 || Comments || Link || E-Mail|| [10798 views] Top|| File under:
44 Taliban killed as troops repel attacks in FATA
Twenty-six Taliban were killed in a fierce three-hour encounter that followed a Taliban attack on a Fronter Corps camp in Ambar valley of Mohmand Agency, and another 18 were killed when troops retaliated to an attack on their convoy in South Waziristan. In Mohmand, about 150 heavily armed Taliban launched a midnight attack on an FC camp in Had, the FC said in a press release. Four FC soldiers were also injured during the ensuing battle. In South Waziristan, Taliban attacked a security convoy in Spin area south of Tanai. An officer, Captain Muneeb, also died in the attack.
Posted by: Fred || 05/11/2009 00:00 || Comments || Link || E-Mail|| [10795 views] Top|| File under: TTP
200 Taliban killed in Swat operation
The security forces said on Sunday they had killed up to 200 Taliban in 24 hours during the on-going operation in Swat as they secured the Shangla top and important towns and ridges in Dir and Buner.

Troops engaged the Taliban in their Peochar headquarters and at hideouts in Kanju, Mingora, Banai Baba, Namal, Qambar, Fizagath, Tiligram and Chamtalai, the Inter-Services Public Relations directorate said in an update.

Taliban's indiscriminate mortar fire and roadside bombs planted in populated areas killed an unspecified number of civilians. The Taliban also blew up two schools at Barikot and Maniar, and killed a local prayer leader, Zahid Khan, at Nishat Chowk.

Thousands of fearful civilians - many on foot or donkey-pulled carts - streamed out of the conflict-ridden valley as the authorities relaxed the curfew from 6am to 3pm.

The security forces secured the Shangla top advancing up to Biladram town, encountering improvised roadside bombs and fierce Taliban resistance on Chamtalai bridge.

The troops resumed the operation from the important Point 2245 and Point 2266 heights captured on Saturday, and advanced up to Shalwal Kandao, where one soldier was killed.

The security forces also destroyed a Taliban training camp at Banai Baba, where up to 150 Taliban were confirmed dead.

In Dir, troops secured Kala Dag and advanced up to Haya Sarai and continued to secure positions on Gulabad heights. The Taliban abducted a TV reporter from Chakdara.

Helicopter gunships fired at Taliban hideouts in Barwada Char in Buner, and two Taliban ammunition dumps were destroyed. Troops secured key ridges around Sultanwas, surrounding the Taliban.
Posted by: Fred || 05/11/2009 00:00 || Comments || Link || E-Mail|| [10801 views] Top|| File under: Taliban
Iraq
US soldier kills five fellow troops on rampage
A US soldier in Iraq today shot dead five of his fellow troops after apparently going on the rampage at an American base in Baghdad.

The killings, which were disclosed by Pentagon sources, all occurred at the American "Camp Liberty" near Baghdad International Airport this afternoon.

Military officials in Washington were unable to give any further immediate details and the circumstances surrounding the deaths are still under investigation.

The death toll was the highest for US personnel in a single attack since April 10, when a suicide truck driver killed five American soldiers with a blast near a police headquarters in the northern city of Mosul.

The killings will be a severe blow to US forces, which have suffered the death of more than 4,200 American service personnel in Iraq since the 2003 invasion.

They will also heighten concern about the psychological impact of the conflict on troops and follow a number of killings within the US by Iraq veterans, who have suffered mental problems as a result of their experiences in Iraq.

An official said the killings occurred in a "stress centre" at the US base. The soldier also died in the incident, although sources said it was unclear if someone else shot him or if he killed himself.

Three others were wounded in the incident.

The US military issued a news release saying only that five coalition soldiers were killed Monday in a shooting at Camp Liberty, but declined to give any further details.
Posted by: GolfBravoUSMC || 05/11/2009 11:31 || Comments || Link || E-Mail|| [10797 views] Top|| File under:
Terrorist traffic via Syria again inching up
Last October, as the Bush administration was touting a dramatic drop in the number of suicide bombings in Iraq, four young Tunisian men left their homes for Libya and then headed to Syria. There, they were met at the Damascus airport and taken to a safe house.

Six tedious months passed until their handlers felt that it was safe to move the men again. In April, they were smuggled across the Iraqi border; within days, two were dead, among the suicide bombers who have killed at least 370 Iraqis in a wave of attacks over the past several weeks.

The third Tunisian disappeared. The fourth was captured and, according to a senior U.S. military official, provided interrogators with this account of their travels.

His statement, combined with what other sources had previously indicated to U.S. and Iraqi intelligence, confirmed what American officials had suspected: After a long hiatus, the Syrian pipeline operated by the organization al-Qaeda in Iraq is back in business.

The revival of a transit route that officials had declared all but closed comes as the Obama administration is exploring a new diplomatic dialogue with Syria. At the same time, Washington remains concerned by Syrian activities -- including ongoing support for the militant groups Hezbollah and Hamas, as well as activities involving Iraq.
Posted by: GolfBravoUSMC || 05/11/2009 04:17 || Comments || Link || E-Mail|| [10795 views] Top|| File under:
Sahwa leader murdered in Iraq
An-anti Al Qaeda leader allied with US forces has been killed by a roadside bomb north of Baghdad, police said on Sunday.Sheikh Abed Mohammed, chief of the Sahwa or the awakening council in Iraq's Taji area, was killed on Saturday while on his way to a hunting area, a local policeman said. One of his guards also died in the bombing, he said.
Posted by: Fred || 05/11/2009 00:00 || Comments || Link || E-Mail|| [10795 views] Top|| File under: Iraqi Insurgency
Sri Lanka
2,000 civilians said killed in Lanka shelling
[Bangla Daily Star] Sri Lanka's Tamil Tiger rebels yesterday accused the government of killing more than 2,000 civilians in 24 hours of artillery attacks, but the military denied the allegations.

The Liberation Tigers of Tamil Eelam (LTTE) said in a statement posted on the Tamilnet website that the army had unleashed a devastating offensive on the small coastal patch of land that the rebels still control. "More than 2,000 innocent civilians have been killed in the last 24 hours," Tamilnet quoted S. Pathmanathan, the rebels' chief arms smuggler, as saying.

The website said 257 bodies had been brought to a makeshift hospital that was overwhelmed with hundreds of injured casualties. Many of the dead were "found in bunkers and inside the tarpaulin tents," it said.

The military dismissed the claims as propaganda, and said the guerrillas themselves had carried out the attack using mortars "to tarnish the image of the security forces in the eyes of the public nationally and internationally."

Defence officials reported on Sunday that troops had advanced further despite fierce rebel resistance. The Sri Lankan army also said it had uncovered a bizarre contraption that could have been intended as an underwater bunker for the elusive leader of the rebels. The 360-foot (110-metre) long railway carriage-like construction may have been designed to be wheeled under the sea as a hiding place for Velupillai Prabhakaran, the army said. Prime Minister Ratnasiri Wickremanayake told parliament last week that Prabhakaran, 54, was still leading his men.

Prabhakaran has not been seen for more than 18 months, and speculation has been rife that he may have been killed or already fled the island.
Posted by: Fred || 05/11/2009 00:00 || Comments || Link || E-Mail|| [10797 views] Top|| File under:
Fair warning...
I'm going in Friday to get a new hip. I'll be in the hospital for at least five days, so they tell me. After that my participation will be light, probably for another couple weeks. So the 'Burg will be slightly different.


A reminder: please don't post pictures wider than 500px. It breaks formatting. If we think you're intentionally breaking formatting you'll get bounced.


There is now (again) an Amazon button on the right hand side, under the Pay Pal button, for those overcome with the uncontrollable urge to contribute via Amazon. I haven't tested it yet, so I have no idea if it works.
Posted by: Fred || 05/11/2009 07:41 || Comments || Link || E-Mail|| [10797 views] Top|| File under:
Who's in the News
40
[untagged]
4
Govt of Pakistan
2
TNSM
2
Iraqi Insurgency
2
al-Qaeda
1
Muslim Brotherhood
1
TTP
1
Jamaat-ul-Mujahideen Bangladesh
1
Taliban
1
al-Qaeda in North Africa
1
Jemaah Islamiyah
1
Hamas
1
Jamaat-e-Islami
1
al-Shabaab
Bookmark
E-Mail Me
The Classics
The O Club
Rantburg Store
The Bloids
The Never-ending Story
Thugburg
Gulf War I
The Way We Were
Bio
Merry-Go-Blog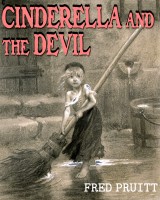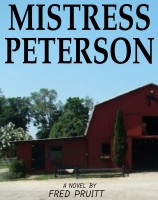 On Sale now!


A multi-volume chronology and reference guide set detailing three years of the Mexican Drug War between 2010 and 2012.

Rantburg.com and borderlandbeat.com correspondent and author Chris Covert presents his first non-fiction work detailing the drug and gang related violence in Mexico.

Chris gives us Mexican press dispatches of drug and gang war violence over three years, presented in a multi volume set intended to chronicle the death, violence and mayhem which has dominated Mexico for six years.
Click here for more information


Meet the Mods
In no particular order...


Steve White
Seafarious
tu3031
badanov
sherry
ryuge
GolfBravoUSMC
Bright Pebbles
trailing wife
Gloria
Fred
Besoeker
Glenmore
Frank G
3dc
Skidmark



Better than the average link...



Rantburg was assembled from recycled algorithms in the United States of America. No trees were destroyed in the production of this weblog. We did hurt some, though. Sorry.
34.229.119.176

Help keep the Burg running! Paypal: