-Obits-
IRGC Quds Force officer Hassan Sayad Khodayari assassinated today
[Twitter] See also here.




There is more coming out about Khodayari. According to Masaf News, he was born in 1972, and joined the IRGC in 1987, at a young age.

Hassan Sayad Khodayari was the deputy commander of

unit 840

of Iran's Quds Force.

He was on target for several months because of his responsibility for planning assassinations against Israeli/Jewish targets all over the World - in Cyprus, Turkey, Colombia, and Africa.
Posted by: 3dc || 05/23/2022 01:47 || Comments || Link || E-Mail|| [238 views] Top|| File under: Govt of Iran
Afghanistan
Blast Occurs in PD5 of Kabul: Eyewitness
[ToloNews] A blast occurred near the gate of Istiqlal Hall in Kabul, an eyewitness said, adding that it happened while the participants of a ceremony marking the death anniversary of the Islamic Emirate's former leader, Mullah Akhtar Mohammad Mansour, were coming out of the hall.

Khalid Zadran, a

front man

for the Kabul department of security said one person was

maimed

as a result of the blast.

However,


Caliphornia hasn't yet slid into the ocean, no matter how hard it's tried...


the eyewitness said the blast inflicted casualties on some people.

The blast has yet to be confirmed by officials.

Senior members of the Islamic Emirate attended the gathering at the hall held to mark the anniversary of the death of Mullah

Akhtar Mohammad Mansour

, the former Islamic Emirate leader.
Posted by: trailing wife || 05/23/2022 00:00 || Comments || Link || E-Mail|| [61 views] Top|| File under:
Europe
Spanish Anti-Terrorism Police Arrests 3 Libyans


The Spanish police dismantled a network of companies in

Catalonia

and the

Valencia

n Community that finance a militia linked to the Islamic State (ISIS), which operates in Libya, according to Spain's Confidencial Digital news.

The Anti-Terrorism police arrested three Libyans in

Barcelona

,

Gerona

and Valencia. The Ministry of the Interior reported that "the investigation began two years ago when specialists in the fight against terrorism detected the presence in Spain of a person related to the leadership of a Libyan militia, linked to ISIS."

The Ministry also explained that "after the initial investigations, the agents verified that this person had a business structure that, operating in several countries -including Spain- diverted funds to Libya to finance the militia that operates under the direction of ISIS".

Confidencial Digital news said that it has been able to access a document from the Spain's National High Court that provides key data on who made up this militia. Some of its members arrived in Spain due to a solidarity program for those wounded by war.

The Libyan militiamen "would have settled in Spain, at least temporarily, after receiving medical treatment as war wounded, within the solidarity program in Spanish hospitals".

The members of this militia were all from the same Libyan city,

Zawiya

, which is close to the capital, Tripoli, and the border with Tunisia.

There were between four and five Libyans who entered Spain in stages. They had been injured during their participation as combatants in the Libyan civil war.

The Spanish police said the four Libyans from the militia arrived in Spain to receive medical and/or surgical treatment in private clinics in Madrid and Barcelona.

The police discovered that a Libyan man controlled several commercial companies with which he carried out commercial operations with Turkey, Tunisia, Libya and other countries.

Posted by: badanov || 05/23/2022 00:00 || Comments || Link || E-Mail|| [64 views] Top|| File under: Islamic State
European Moslem Migrant Colonist Round-up: Fatal shooting at funfair in Lüdenscheid
The hope was that they would come and become German. Instead they imposed their own culture on Germany. And Europe, England, and everywhere else the current hijrah is spreading.

[DW] Homicide police are investigating a weekend shooting at a German funfair. After repeated altercations between a group of youths and a teenager and his father, an apparent bystander was shot by a stray bullet.

A 40-year-old was shot and killed at a funfair in Ludenscheid, east of Cologne

...the largest city in North Rhine-Westphalia and the fourth populated city in Germany....
, police said on Sunday. The incident took place the preceding evening.

The local homicide commission and criminal police force had taken over the investigation and were seeking more information from witnesses.

Trouble first arose when a group of six young men, thought to be aged between 16 and 20, were involved in what police described as a "physical confrontation" with a 16-year-old.

Around 20 minutes later, the 16-year-old returned with his father to confront the group again.

The six youths, who police described as having a "southern appearance," a term often used by German authorities to describe people of north African or middle eastern appearance, tried to flee but were pursued.

TWO WEAPONS USED IN SHOOTING
As they ran, police believe that two of the youths fired shots, one using a warning and signal weapon and another using a real gun.

"The shots were both

had gun sex

, and in the direction of the pursuing 16-year-old and his 52-year-old father," police said. "A 40-year-old man from Gummersbach, who was also situated near the exit of the funfair, was hit by a projectile. He later died of his injuries in hospital."

Police said it was unclear whether the victim, who had taken no visible part in the fracas, had any connection to either group.

Police offered only limited information on the young men's appearance, saying all looked southern, aged roughly 16 to 20, with four wearing dark clothing, one wearing a gray tracksuit and one wearing a white t-shirt.

Afghan Migrant Accused of Sexually Abusing Two Ukrainian Refugee Children
21 May 2022
[Breitbart] An Afghan migrant who worked as security at German asylum accommodation has been accused of sexually abusing two Ukrainian refugee children aged six and seven. The alleged abuse is said to have taken place at asylum accommodation in the town of Meßstetten in Baden-Württemberg, where the 24-year-old Afghan was contracted to work security.

The mothers reported the Afghan to the head of the security at the home. He was arrested and presented to a local magistrate on Tuesday, broadcaster SWR reports.

Terror Motive Investigated After Woman Attacked by 'Allahu Akbar' Knifeman
20 May 2022
[Breitbart] The French Anti-Terror prosecutor has been notified following a knife attack on a woman in Chantilly by a man who allegedly yelled "Allahu Akbar" during the stabbing. The attack took place on Tuesday in Chantilly when a couple was driving and saw a man looking to hitchhike to the Campanile hotel and decided to help the man by giving him a ride. After arriving at the hotel just after midnight, the couple accompanied the man to the reception of the hotel.

When the man was denied a room due to the fact he did not possess the required identification documents, he is said to have taken out a knife and attacked the woman who was with him, stabbing her in the neck, Actu reports.

As the woman ran to take refuge in a room behind the hotel bar, passersby attacked the knifeman, who then fled the scene.However, the man, who was injured from the blows, managed to only get a few hundred feet from the scene before he was confronted by gendarmes, who subdued him with electric stun guns. Two gendarmes were also injured trying to subdue the attacker.

The incident comes just days after five police officers in Tarn were injured by an illegal immigrant who attacked them outside of a local mosque while yelling "Allahu Akbar!" He was smashing the vehicles and colleagues had already intervened for the first time around the mosque without being able to locate him. He was very strongly excited and shouted 'Allahu Akbar', said he had a mission, and threatened to kill officers," the alliance police union said.

Asylum Seeker Dies After Stabbing in French Asylum Accommodation
19 May 2022
[Breitbart] A 36-year-old asylum seeker from Guinea died last Sunday in a French asylum accommodation in Vergigny after being stabbed by another African asylum seeker, a 34-year-old form Chad, during a fight between the pair. The incident took place at an asylum accommodation in the commune of Vergigny run by the social organisation Coallia on the evening of Sunday, March 15th and saw the two migrants fight with each other before the 36-year-old was stabbed.

The incident comes just over a year after a Sudanese migrant murdered a 46-year-old official at an asylum reception facility in the city of Pau in February of last year. The 38-year-old Sudanese national was arrested after stabbing the asylum worker to death and police later learned that his asylum claim had been rejected just prior to the stabbing.

Just months later in August, a Palestinian migrant was suspected of repeatedly threatening to kill immigration officials in the city of Bordeaux after being angered that his requests for residency in France had been rejected by authorities.
Posted by: trailing wife || 05/23/2022 00:00 || Comments || Link || E-Mail|| [81 views] Top|| File under: Moslem Colonists
Iraq
PMF launches a security operation in the outskirts of Khanaqin


Al-Hashd al-Shaabi (Popular Mobilization Forces-PMF) launched a security operation in

Khanaqin

, a district contested between the federal government of Iraq and Kurdistan's Regional Government, a security source in Diyala revealed earlier today, Sunday.

The outskirts of Khanaqin and Jalawla have become a haven for ISIS groups that have sheltered there since the withdrawal of the Peshmerga forces from the territory in the aftermath of the 2017 independence referendum.

The activity of the terrorist groups has remarkably diminished since the large-scale military operations the Peshmerga forces carried out to purge the area toward the end of last year.
Posted by: badanov || 05/23/2022 00:00 || Comments || Link || E-Mail|| [46 views] Top|| File under: Islamic State
Three ISIS militants killed in an airstrike in Saladin


Three ISIS militants were killed in a large-scale military operation carried out by the Iraqi army in the vicinity of al-

Tharthar

lake, the Security Media Cell (SMC) reported on Sunday.

According to SMC, a group of terrorists were spotted commuting in a Pickup vehicle in the north of al-Tharthar lake near al-Sukariyat Bridge.

"Immediately, a Cessna Caravan affiliated with the Iraqi airforce carried out two airstrikes, killing two members of the terrorist group," SMC added.

"Simultaneously, a joint force from al-Jazeera Operations Command launched a search campaign in the desert of al-Tharthar. The Iraqi airforce executed a third airstrike, killing a third terrorist."

"The death of three terrorists was confirmed during this operation. The security forces found a KIA vehicle loaded with explosive material," the SMC said.
Posted by: badanov || 05/23/2022 00:00 || Comments || Link || E-Mail|| [39 views] Top|| File under: Islamic State
National Security Agency captures 21 ISIS members in separate security operations in four governorates


More than 20 persons with links to the terrorist organization of ISIS were captured in separate operations of the National Security Agency in Nineveh, al-Anbar, Diyala, and Kirkuk.

The Security Media Cell (SMC) said that a force from the National Security Agency executed an arrest warrant against six persons who served in al-Jazeera sector under the auspices of ISIS.

In al-Anbar, the National Security Agency dismantled a network of five terrorists operating as a security cell for the extremist group.

A group of four persons with ties to the terrorist group was captured in Diyala. The arrestees confessed to providing logistic support to ISIS cells sheltered in the Hemrin mountains.

In another security operation, the National Security Agency caught six members, including a commander, in the so-called Diwan al-Jund (the personnel affairs department) of the terrorist group in Kirkuk.
Iraqi security forces on Sunday announced the killing of several alleged Islamic State
...formerly ISIS or ISIL, depending on your preference. Before that they were al-Qaeda in Iraq, as shaped by Abu Musab Zarqawi. They're really very devout, committing every atrocity they can find in the Koran and inventing a few more. They fling Allah around with every other sentence, but to hear western pols talk they're not really Moslems....
(ISIS) members, including two

jacket wallah

s in Salahaddin province. Other suspects of the terror group were also arrested across several Iraqi provinces.

Iraqi Arclight airstrike

...KABOOM!...
s targeted ISIS positions north of Lake Tharthar, killing three alleged ISIS members, Iraqi Security Media Cell said.

The

corpse count

of ISIS bandidos

snuffies

climbed to five after the Iraqi forces clashed with two bandidos

snuffies

wearing explosive vests in the same area, leading to the killing of both ISIS suspects, it added.

"The force found a very large tunnel containing large numbers of

bomb

s ... in addition to finding a house used by ISIS terrorist gangs to hide the

bomb

s," said the cell. A vehicle containing

bomb

s and weapons was also discovered on the scene.

The security forces also announced the arrest of several suspected ISIS members, including a leader of the terror group, in four Iraqi provinces.

Six bandidos

snuffies

were arrested in Kirkuk province "including an ISIS terrorist leader who entered the province with a fake identity, and he is one of those responsible for blowing up oil pipelines," according to the cell.

Additionally, more than a dozen ISIS affiliates were detained in the provinces of Nineveh, Anbar, and Diyala.

Iraqi warplanes on Monday killed seven ISIS suspects after an airstrike hit their location in the Makhmour mountains in Erbil.

Two Iraqi soldiers were killed in

festivities

with the terror group in Salahaddin on Tuesday.

In its propaganda magazine on Thursday, ISIS claimed to have conducted 12 attacks in Iraq from May 11 to May 19, killing and injuring 26 people.
Posted by: badanov || 05/23/2022 00:00 || Comments || Link || E-Mail|| [97 views] Top|| File under: Islamic State
Drone targets Zilkan military base, killing one
[Rudaw] A drone on Saturday night targeted a military base housing Ottoman Turkish troops in northern Iraq, killing one person, as The Sick Man of Europe Turkey

...the only place on the face of the earth that misses the Ottoman Empire...
's offensive against the Kurdistan Workers' Party (PKK) stationed in the Kurdistan Region's mountains continues.

"A drone fell on the Ottoman Turkish base tonight and injured one person who later passed away," Mohammed Amin, mayor of Zilkan subdistrict, where the base is located, told Rudaw on Saturday.

Home to Ottoman Turkish personnel in Zilkan, the base is located 10 kilometers away from the town of Bashiqa in Nineveh province. The base is also referred to as Bashiqa base.

Amin added that

the dear departed

worked as a chef in the base and is originally from the Kurdistan Region.

The drone attack on Saturday came less than 24 hours after two suspected Ottoman Turkish drones targeted a vehicle in Sulaimani province's northwestern subdistrict of Aghjalar, killing five passengers, including at least two members of the PKK.

Later in the day, a vehicle was bombarded by unidentified forces in Makhmour camp, which is controlled by the PKK.

Turkey often targets PKK positions in the Kurdistan Region, sometimes causing civilian casualties but Ankara has repeatedly said that it does not target civilians. The attacks are often countered by the PKK.

Several rockets landed on Zilkan base on April 24. The base had been a target of at least four other rocket attacks in the year, prior to April 24.

Turkey-Iraq relations were strained in the wake of the deployment of some 150 Ottoman Turkish soldiers to Iraq in December 2015. Ottoman Turkish troops were deployed to the area on the pretext of training Iraqi and Kurdish forces in their fight against the Islamic State
...formerly ISIS or ISIL, depending on your preference. Before that they were al-Qaeda in Iraq, as shaped by Abu Musab Zarqawi. They're really very devout, committing every atrocity they can find in the Koran and inventing a few more. They fling Allah around with every other sentence, but to hear western pols talk they're not really Moslems....
(ISIS).

The troops are still present in the area despite calls from Iraqi officials for them to leave.


Posted by: trailing wife || 05/23/2022 00:00 || Comments || Link || E-Mail|| [64 views] Top|| File under: Sublime Porte
'Five bullets with a silencer' - How was an IRGC officer assassinated?
[JPost] IRGC Colonel Hassan Sayyad Khodayari was shot and killed near his home by unknown assailants.

Colonel

Hassan Sayyad Khodayari

, a senior Iranian Revolutionary Guards Corps (IRGC) officer, was gunned down in Tehran on Sunday in a carefully coordinated operation, Israeli media reported.
The approach

Khodayari was driving his car near his home on Mahadi al-Islam Street in Tehran at around 16:00 local time. There, two unknown assailants riding a motorcycle approached his vehicle, rapidly closing the gap between them and Khodayari, according to Walla News.

THE ATTACK
From point-blank range, equipped with a silenced weapon, the two fired five shots at Khodayari, killing him instantly. The assassins were nowhere to be seen and a manhunt is currently underway.
The aftermath

The IRNA published pictures showing a man strapped in with his seat belt with the front window on the passenger side shot out.

The man was slumped over in the driver's seat with blood around the collar of his blue shirt and on his right upper arm.

THE GETAWAY
Reports of Khodayari's assassination began to circulate in Iran and around the world, while security forces in Iran were frantically searching for the assassination squad.

Meanwhile, the ISNA news agency reported that the IRGC had exposed and arrested a network of Israeli intelligence agents.

"In accordance with the Zionist regime's intelligence service instructions, the network tried to steal and destroy public and personal equipment, hijack and obtain false confessions through a network of thugs," the IRGC said.
The target

Khodayari was considered a senior officer in the IRGC.

According to Iranian sources, Khodayari was responsible for attempts to abduct and assassinate Israelis in Cyprus, Turkey and Colombia, N12 reported.

The IRGC also reported that Khodayari was involved in the security of the Shiite holy places in Damascus and that he had a close relationship with Qasem Soleimani, an IRGC commander who was killed in a US airstrike in 2020.



IRNA referred to Khodaei as a "defender of the shrine," a term used to describe those working on behalf of Iran

...They hate Jews Zionists Jews. Their economy is based on the production of oil and vitriol...
in Syria or Iraq.

He was shot at around 4:00 pm near Mojahedin-e-Islam Street, according to the agency.

Hezbollah, the Lebanese terror group, and other militias in Syria, Iraq and elsewhere.

But according to Channel 13 news, one of the operatives under Khodayari's direction was Mansour Rasouli.

In April, it was reported that Rasouli, said to be a member of the IRGC, admitted to Mossad agents, during an interrogation at his home in Iran, that he was sent to target an Israeli diplomat in The Sick Man of Europe Turkey


...the decaying remnant of the Ottoman Empire...


, as well as an American general stationed in Germany, and a journalist in

La Belle France

.

Channel 12 reported that Khodayari was also behind an attempt — recently uncovered by the Shin Bet — by Iranian operatives to lure Israeli academics, businesspeople, and former defense officials abroad and possibly kidnap them.

That report also said he was behind an alleged plot to kill five Israelis in Cyprus.

Channel 12 also said that Khodayari had recently returned from Syria, where he served under former commander of the IRGC's Quds Force and celebrated Iranian general Qassem Soleimani

, who himself was killed in a US Arclight airstrike
...KABOOM!...
in Iraq in January 2020.

An Iranian security source was quoted as saying he also played an "important" role in Iran's military industry, "especially when it came to drones."

The long-running shadow war between Israel and Iran

...Formerly a fairly civilized nation ruled by a Shah, it became a victim of Islamic revolution in 1979...
has been bursting into the open in recent months, with more direct attacks attributed to Israel against Iranian targets in Syria and mutual cyberattacks carried out by both nations, threatening to bring the regional rivals to the brink of direct warfare.
Posted by: Frank G || 05/23/2022 00:00 || Comments || Link || E-Mail|| [225 views] Top|| File under: Govt of Iran
Who's in the News
32
[untagged]
5
Islamic State
3
Taliban/IEA
2
Migrants/Illegal Immigrants
2
Govt of Iran
1
Hayat Tahrir al-Sham (al-Nusra)
1
Moslem Colonists
1
Sublime Porte
1
Tin Hat Dictators, Presidents for Life, & Kleptocrats
1
al-Qaeda
1
Commies
1
Devout Moslems
1
Govt of Iraq
Bookmark
E-Mail Me
The Classics
The O Club
Rantburg Store
The Bloids
The Never-ending Story
Thugburg
Gulf War I
The Way We Were
Bio
Merry-Go-Blog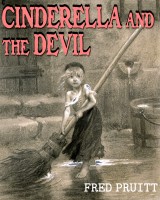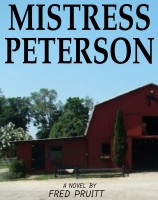 On Sale now!


A multi-volume chronology and reference guide set detailing three years of the Mexican Drug War between 2010 and 2012.

Rantburg.com and borderlandbeat.com correspondent and author Chris Covert presents his first non-fiction work detailing the drug and gang related violence in Mexico.

Chris gives us Mexican press dispatches of drug and gang war violence over three years, presented in a multi volume set intended to chronicle the death, violence and mayhem which has dominated Mexico for six years.
Click here for more information


Meet the Mods
In no particular order...


Steve White
Seafarious
Pappy
lotp
Scooter McGruder
john frum
tu3031
badanov
sherry
ryuge
GolfBravoUSMC
Bright Pebbles
trailing wife
Gloria
Fred
Besoeker
Glenmore
Frank G
3dc
Skidmark
Alaska Paul



Better than the average link...



Rantburg was assembled from recycled algorithms in the United States of America. No trees were destroyed in the production of this weblog. We did hurt some, though. Sorry.
3.235.173.74

Help keep the Burg running! Paypal: