Afghanistan
17 casualties of Nangarhar raid, confusion whether some or all related to Senate chair


Relatives of Afghan Senate Chairman among 17 dead, wounded in Nangarhar raid

[Khaama Press] At least seventeen people were killed in a raid conducted by the Afghan forces in eastern Nangarahr province of Afghanistan, the local officials said Tuesday.

According to the officials, the raid was conducted in the vicinity of Chaparhar district and a number of relatives of Muslimyar are among those killed or wounded.

The officials are saying that the raid has left at least nine people dead and eight others wounded.

The provincial government media office confirmed the incident and said a number of relatives of the Senate Chairman Fazal Hadi Muslimyar are among those killed.

Without disclosing further information, the provincial government said an investigation is underway to ascertain the circumstances surrounding the incident.

Provincial governor Hayatullah Hayat called the incident as painful and vowed to thoroughly investigate the incident.

Hayat said a delegation comprising high level officials has been appointed to investigate the incident as he offered condolences to Mr. Muslimyar and other civilians killed in the raid.

Nangarhar is among the relatively volatile provinces in east of Afghanistan where the Taliban insurgents and militants belonging to ISIS terrorist groups are actively operating.

The Afghan forces also conduct regular operations to suppress the militants in this province.

Only relatives of Senate chairman killed in Nangarhar raid, claims Taliban

[Khaama Press] The Taliban militants claim that only the relatives of the Senate Chairman Fazal Hadi Muslimyar have been killed during a night raid in eastern Nangarhar province of Afghanistan.

The Taliban spokesman Zabiullah Mujahid issued a statement claiming that the Special Forces conducted a raid on Chino village in Dawlatziyo area of Chaparhar late on Monday night.

Mujahid also claims that a Militia Forces commander is also among those killed and the victims are all relatives of the Senate Chairman.
Posted by: trailing wife || 05/30/2018 00:00 || Comments || Link || E-Mail|| [6465 views] Top|| File under: Taliban
Militants suffer heavy casualties in AAF airstrikes in Ghazni
[Khaama Press] The anti-government armed

bully boyz

have suffered heavy casualties during the Arclight airstrike
s conducted in the restive Ghazni province in Southeast of Afghanistan.

The 203rd Thunder Corps of the Afghan Military in the Southeast said the latest airstrikes were carried out in the vicinities of Deh Yak and Gilan districts.

The source further added that the airstrikes left at least 18 Taliban
...Arabic for students...


murderous Moslems

dead.

According to Thunder Corps, a vehicle beloging to the

bully boyz

was also destroyed during the airstrike along with a Dshk heavy machine gun.

In the meantime, the Thunder Corps said at least two

bully boyz

were killed in an

kaboom

in Dramak areas as they were planting a

roadside kaboom

on a highway.

Ghazni is among the relatively volatile provinces in Southeast of Afghanistan where the anti-government armed

bully boyz

are actively operating in its various districts and often carry out insurgency activities.

The latest airstrike in Gilan and Deh Yak has been carried out amid ongoing

festivities

in Deh Yak and some other districts which were launched few days ago.
Posted by: trailing wife || 05/30/2018 00:00 || Comments || Link || E-Mail|| [6469 views] Top|| File under: Taliban
Kabul Police launch operation against illegal arms and vehicles
[Khaama Press] The police forces in Kabul have launched operations to collect illegal arms and vehicles from different parts of Kabul city.

The Kabul Police Commandment officials are saying that the operations are underway in different parts of the city where check posts have been establish to check the vehicles.

The officials further added that the mobile units of the police forces are also conducting patrols in different parts of the city as part of the ongoing operations.

According to the officials, the main purpose of the operations is to collect the vehicles which have no documents and clear the vehicles that have black tinted glasses and windows and screens.

The police forces will also confiscate illegal arms during the operations, the officials said, adding that 73 vehicles with blacked tinted glasses have been cleared so far.

The officials also added that the police forces have also confiscated 16

cycle of violence

s which did not have documents and police alarms have been seized.

The latest operation has been launched amid concerns that the majority of the criminal gangs are using vehicles with black tinted vehicles for their operations.
Posted by: trailing wife || 05/30/2018 00:00 || Comments || Link || E-Mail|| [6462 views] Top|| File under:
Africa North
Egypt's military says 8 'takfiris', 2 conscripts killed in Sinai operation
[AlAhram] Egypt's military has said eight Islamist "takfiri

...an adherent of takfir wal hijra, an offshoot of Salafism that regards everybody who doesn't agree with them as apostates who most be killed...
s" and two army personnel have been killed in the past few days as part of an extensive offensive to crush

myrmidon

groups concentrated in parts of Sinai.

The attacks are part of a major security operation, Operation Sinai 2018, which involves the army, navy, air force and police, launched in February to target "terrorist and criminal elements and organizations" in northern and central Sinai, parts of the Nile Delta and the Western Desert.

The armed forces'

front man

announced the deaths in a video communiqué published on the Egyptian military's official Facebook page on Tuesday, the 23rd such military statement on Operation Sinai 2018 since its launch.

The takfiris were killed in an exchange of fire with army forces during raids in northern and central Sinai, the

front man

said, as the video showed footage and photos of the attacks.

The Arabic word "takfiri" refers to hardline Sunni

Moslem

s who accuse other

Moslem

s of being infidels, often as a justification for using violence against them.

Two army conscripts were killed and three other conscripts and one officer

were maimed

during

festivities

with the

myrmidon

s, added the

front man

.

The deaths bring the total number of those killed since the operation began to more than 300, including at least 37 military personnel, according to calculations based on military statements.

The air force, which has been conducting Arclight airstrike
s in northern and central Sinai since the operation started, also recently destroyed two vehicles loaded with weapons near Egypt's western border, the

front man

said.

He added that 64 criminal

runaway

s and suspects have been tossed in the calaboose
Maw! They're comin' to get me, Maw!
in recent days, while 578 people have beencaptured while attempting to enter Egypt illegally through the country's western border with Libya.

Forces have also recently destroyed 80 hideouts used by

Lions of Islam

to store weapons in central and northern Sinai, and a weapon cache near the country's western border.

Military engineers have discovered and destroyed 15 bombs planted to target forces at operation sites, he added.

Security forces have also recently uncovered and destroyed "a number of" farms used to grow banned narcotics.

The armed forces said it has continued to dispatch convoys to distribute food to locals in northern and central Sinai, to meet their needs in the areas it is operating in, especially during the Islamic fasting month of Ramadan.
Posted by: trailing wife || 05/30/2018 00:00 || Comments || Link || E-Mail|| [6463 views] Top|| File under: Ansar Bayt al-Maqdis (IS)
Bangladesh
War on drugs: 12 more killed in 9 districts
[Dhaka Tribune] At least 12 suspected drug dealers have been killed in alleged gunfights in nine districts. The incidents occurred in the early hours of Tuesday.


So now it's gunfights instead of encounters?
Posted by: Fred || 05/30/2018 00:00 || Comments || Link || E-Mail|| [6470 views] Top|| File under: Narcos
Europe
Europe migrant colonist briefs 4/5-4/25


German state orders crosses mounted in government buildings
25.04.2018
[DW] Bavaria's state premier, Markus Söder (CSU), has ordered that crosses be hung up in all state buildings in the southern German state. He called the move an "avowal of Bavarian identity and Christian values."

Germans fear the rise of 'lawless' neighborhoods, poll shows
15.04.2018
[DW] A new survey has shown that 51% of Germans believe there are places in the country so lawless, even police won't venture there. However, whether the facts support this perception is doubtful.

Germany requests border control extension for Austrian frontier
12.04.2018
[DW] Germany's interior minister has defended a request to continue checks by accusing the EU of failing to protect its external borders. Germany is one of six countries that reimposed controls in the visa-free Schengen zone.

Other Schengen countries have imposed temporary border controls, including France, Austria, Denmark, Sweden and Norway. The latest round of temporary German measures was set to expire in May. The controls are limited to three-month extensions, although some EU member states are looking to change that.

Syrian refugees leaving Germany over family reunification policy
12.04.2018
[DW] Thousands of Syrians granted limited asylum but denied the right to fetch relatives are departing Germany for Turkey by using smugglers, say German media. The cases, if confirmed, bizarrely reverse the "Balkan route" drama of 2015.

The journey, now in reverse, retraces the same risky routes they used from the outset of Syria's six-year war, reported "Panorama," a Hamburg-based investigative program and its offshoot channel Strg_F.

One smuggler told reporters he was guiding 50 individuals, mostly Syrians with right of residency in Germany, from EU member Greece into Turkey across the border river Evros to be reunited with family members in a Turkish refuge. The crossing cost about 200 euros ($247), he said.

Top EU court strengthens family reunifications for young refugees
12.04.2018
[DW] The ECJ has ruled that refugee minors have a right to family reunifications, even if they turn 18 during the application process. The case could have a major impact on German Chancellor Angela Merkel's government.

The court's decision will likely ramp up tensions within German Chancellor Angela Merkel's government as the conservative Bavarian Christian Social Union (CSU) and the Social Democrats (SPD) butt heads over family reunifications for refugees. CSU party head and Interior Minister Horst Seehofer has been portraying himself as an immigration and refugee hardliner. His rhetoric has led to fears within the SPD that he may turn back on a coalition deal to allow a maximum 1,000 people per month to arrive in Germany for family reunifications.

WATCH: Alt-Left Antifa Admit to Turkish Mosque Firebombing
13 April
The alt-left extremist organisation Antifascist Action, or Antifa, has taken credit for the firebombing of a Turkish mosque in the German city of Kassel.

More Than Half of German Welfare Recipients Come from Migrant Backgrounds
13 April
A report from the German Federal Employment Agency (BA) has shown that more than half of the recipients of the Hartz IV welfare income benefit come from migrant backgrounds, with Syrians the largest group in the country.

Approaching 13 Per Cent of All German Residents Are Foreign Born
12 April
Nearly 13 per cent of residents in central-European powerhouse Germany are now foreign-born according to the national statistics bureau, in news that comes shortly after the revelation that nearly a quarter of all Germans possess a migrant background.

Muslim Accused of Strangling Daughter's Boyfriend Arrested Over Religion Motivated Attack
12 April
French police arrested a man after he attempted to strangle his daughter's boyfriend, apparently enraged at having found out that the young man was not a Muslim.

No Go Zones: Swedish Populist Proposes Demolishing Troubled Migrant Ghettos
12 April
The leader of the populist Sweden Democrats Jimmie Åkesson has proposed emulating a Danish policy that would see the demolition of some of the country's heavily migrant populated troubled no-go zones.

Global Islam Body Demands Europe Ban Religious Hate Speech
12 April
Europe must increase its efforts to integrate Muslims and eradicate "religious hate speech", Muslim World League (MWL) chief Mohammed al-Issa has declared.

Germany Announces New Deportation Plan After 21,000 Failed Repatriations Last Year
11 April
German Development Minister Gerd Müller has announced a new initiative to encourage migrants to return to their home countries as a new report has revealed that up to 21,000 deportations failed last year.

Two Teen Asylum Seekers Stabbed in Latest Inter-Ethnic Brawl
10 April
A 17-year-old asylum seeker has been arrested in the French city of Dijon after stabbing two teen African asylum seekers in a large inter-ethnic brawl between Pakistani and African migrants.

EU's Threat to Hungary After Resounding Election Victory, Claims Bloc Will Prevent 'Dictatorships'
10 April
Comparing the newly reelected government of Hungary to Cold War Communist states, EU Commission vice-president Frans Timmermans has warned Europe must not allow nations in the bloc to slide into "dictatorship".

'Asylum Shopping': 8,000 Refugees Already in EU Made Second Asylum Applications in Germany
10 April
More than 8,000 migrants granted refugee status in European Union member-states made a second "inadmissible" asylum application to Germany last year.

German Ministry Welcomes Plan to Deport Anti-Semitic Migrants
10 April
Germany's Homeland Ministry has said they agree with proposals from Jewish leaders to strip anti-Semitic migrants of their right to remain in the country.

Orban Responds to Electoral Victory: 'We've Created the Opportunity to Protect Hungary'
9 April
Addressing a rally of supporters in Budapest Sunday night as the results of Hungary's national elections rolled in, returning Prime Minister Viktor Orbán hailed the vote, calling it a "decisive victory". Orbán's comments came as the results rolled in from Sunday's

French Police Bust Network of Identity Fraud Fake Underage Migrants
9 April
Police in Montpellier has taken down a network of migrants from the Ivory Coast who used forged documents to claim that they were underage when they were actually adults.

EU Head Juncker Slams Poland for Taking in Ukrainian Migrants But Not Muslims
9 April
European Commission President Jean-Claude Juncker said Poland should not choose which refugees to admit and should accept Muslims and other groups.

Germany: Rising Security Threat as Authorities Warn Islamic Extremists Have Doubled to 11,000
8 April
Authorities warned that the number of Muslim fundamentalists including "jihadists" living in Germany has doubled to 11,000 in just a few years.

Belgian Islamic Party Announces '100 Per Cent Islamic State' as End Goal
7 April
The Belgian Islamic party Partij Islam is set to run candidates in 28 municipalities in the upcoming Belgian municipal elections and have declared their intention to create an Islamic State in which women and men have to ride in separate buses.

WATCH: Czech Police Raid Snags Six Algerian Migrants After Gang-Rape Of Irish Tourist
7 April
Czech police arrested six Algerians after reports of them gang-raping a 35-year-old Irish tourist in a Prague hotel, forcing the police to break down the door of the hotel room when one suspect refused to come out.

Failed Pakistani Asylum Seeker 'Slit Daughter's Throat to Punish Wife'
6 April
A failed Pakistani asylum seeker has admitted slaughtering his two-year-old daughter, almost severing her head, in an alleged revenge act to "punish" his wife. Sohail A., 34, began his trial in a Hamburg court this Wednesday, accused of violently terrorising his wife, 32, and their two children before allegedly killing his tiny daughter Ayesha in October last year. Sohail was in Germany despite his asylum application having been rejected six years ago.

French Conservative Given Suspended 5,000 Euro Fine for Mentioning 'Migrant Invasion'
6 April
French conservative politician Nicholas Dupont-Aignan, who gave his support to anti-mass migration presidential candidate Marine Le Pen last year, has been given a suspended fine of 5,000 euros for speaking about a "migrant invasion".

Influx of Asylum Seekers 'Major Factor' In Rise of Children Receiving Welfare Payments
6 April
The rise in the number of children needing state welfare in Germany is being primarily driven by migrants arriving from the Middle East and from poorer European Union nations.

2,000 Asylum Seekers Waiting to Apply for Asylum Living on Streets of Paris
6 April
There are almost 2,000 asylum seekers now living on the streets of Paris, with the vast majority congregated in a large tent city in the north of the French capital.

Turkey Accused of Allowing Migrants to 'Surge' into Europe as Europol Tracks 65,000 People-Smugglers
5 April
Turkey has been accused of allowing migrants to "surge" into Greece amid a dispute over EU funding, as Europol reveals they are tracking some 65,000 people-smugglers.
Posted by: trailing wife || 05/30/2018 00:00 || Comments || Link || E-Mail|| [6512 views] Top|| File under: Moslem Colonists
Europe migrant colonist briefs 3/26-4/4


Study: Foreign Background Children Responsible for Rise in German Youth Violence
4 April, 2018
Violence among young people has been on the rise across Germany and according to a study by the German Ministry of Family Affairs, foreign background children are behind the increase.

Associated Press Pushes Soros Propaganda as News, Days Before Hungarian Election
4 April
Days ahead of the Hungarian national election the Associated Press (AP) ran an article slamming Hungarian Prime Minister Viktor Orbán as "far-right" while only citing "experts" from foundations funded by left-wing billionaire George Soros.

People Smuggling from Africa Increasing, Terror Threat High, Says EU Borders Boss
4 April
The European Union's (EU) attempt at tackling people smuggling is failing and the terror threat remains high, the executive director of the bloc's border agency has warned.

Anti-Mass Migration Sweden Democrats Polling First Among Young Voters
4 April
The populist anti-mass migration Sweden Democrats (SD) are now the number one party for Swedes aged 18 to 34, according to a newly released poll following a populist voting trend among young people across Europe.

Rampage Syrian Teen Migrant Stabs Man, Smashes Windows
3 April
An 18-year-old Syrian migrant went on a two-hour rampage in the German town of Hagenow, throwing beer bottles at bystanders, smashing shop windows, and stabbing an Iraqi man while shouting "Allah hu Akbar!"

Swedish Municipalities Defy Govt Rules, Pay Welfare to Unentitled Illegal Migrants
3 April
Nearly ten per cent of Swedish municipalities are giving failed asylum seekers and illegal immigrants welfare payments despite a court decision last year which ruled they were not entitled to them.

Identity Fraud Migrant Sentenced After Claiming To Be Child, Woman, and Then a Man
3 April
An asylum seeker from Guinea has been sentenced to four months in prison for identity fraud after he claimed that he was underage, then an adult and even switched his gender from female to male.

UN Easter Message: Migration Is 'Inevitable – Desirable – Necessary'
3 April
The United Nations migration agency (IOM) has posted an upbeat Easter message celebrating international migration as not only inevitable, but also necessary and "desirable."

1,600 Paris Residents Demand Action Against Underage Migrant Street Gangs Terrorising Residents
3 April
A large number of residents of the heavily-migrant populated Paris areas of La Chapelle, Goutte-d'Or and Barbès have demanded the government act to stop underage Moroccan migrant gangs, with women being routinely targetted for assault. The petition, which now stands at

Islamic Centre Leader Arrested After Training Students To Become Jihadists
2 April
An Islamic cultural centre leader in the Italian city of Foggia was arrested this week after allegations of ties to the Islamic State terror group and accusations he had been radicalising children with pro-Islamic State propaganda. Abdel Rahan Bdel Mohy Eldin

French Overwhelmingly Back Deporting Terror Suspects, Banning Radical Islam
2 April
A significant majority of French now support banning the radical Salafist sect of Islam, and the government reinstating the national state of emergency, as the nation reels from another deadly radical Islamic terror attack in March.

WATCH: More Than 50 Armed Migrants Go On Rampage in German City
1 April
A group of over 50 men from migrant backgrounds, armed with various weapons including bats, machetes and iron bars, went on a rampage in the centre of the German city of Duisburg as part of an apparent inter-ethnic conflict. Around 100

Swedish Criminal Stats Agency: Gathering Ethnic Data of Suspects Not Part of Our Mission
1 April
The Swedish National Council for Crime Prevention (Brå) has said that it will not gather ethnic or migrant background data on criminal suspects claiming that the data would not help its mission.

Imprisoned, Tortured French Teen Was Forced to Use Knotted Sheets to Escape Illegal Migrant Boyfriend
31 March
An 18-year-old French girl escaped the captivity of her illegal migrant boyfriend using a knotted bed sheet to climb down from a ninth-floor apartment balcony after he had held her prisoner and tortured her.

Algerian Illegal Migrant Arrested After Italian Church Attempted Terror Attack
30 March
A 22-year-old illegal Algerian immigrant was arrested on a charge of attempted terrorism after trying to drive a stolen car into a crowd in front of the Shrine of Pompeii Basilica, only to be stopped by concrete bollards. The attempted attacker,

Sweden Withdraws Child Marriage Booklet After Public Backlash
30 March
The Swedish government has withdrawn a controversial brochure on child marriages only hours after it sparked outrage from members of the public.

French Study: Average Jihadist is Young Under-educated, Petty Criminal Born in Migrant-Heavy Suburbs
29 March
A study conducted by the French Institute of International Relations (Ifri) examined 137 individuals convicted of radical Islamic terror offences to create a profile of the average French jihadist.

German Childbirths Rise Due to Mass Migration
29 March
The number of childbirths in Germany has declined for years but a recent report has shown a rebound as migrant women accounted for almost one in four mothers in the country in 2016.

Survey: 78 Percent of Europeans Want Tighter Control of Borders
29 March
A massive poll covering all 28 European Union (EU) states has revealed an overwhelming concern over illegal immigration with more than three-quarters of EU citizens saying that Europe's external borders should be better protected.

Sweden to Hungary: It Is Not OK to Use us as an Example of Failed Mass Migration Policies
29 March
Swedish Education Minister Gustav Fridolin visited Hungary this week telling the Hungarian government and ruling Fidesz party to stop using Sweden as an example of failed mass migration policies.

Morocco Slams France's Intelligence-Sharing Failure Over Dual Citizen Terror Killer
28 March
The head of Morocco's counterterrorism agency said Tuesday that France should have alerted his country about the extremist behavior of the French-Moroccan gunman who carried out a deadly supermarket attack in southern France. While French authorities

41 Swedish Citizen Islamic State Fighters Arrested in Syria
27 March
Kurdish forces have arrested 41 Swedish citizens in Syria who left Sweden to fight for the Islamic State with five being described as high-level members of the terror organisation.

Police in German City Declare Centre 'Dangerous Area', Start Random Stop and Search Programme
27 March
Police have declared Flensburg city centre as "dangerous" and have introduced new control checks only weeks after Chancellor Angela Merkel admitted the existence of no-go zones in Germany.

Young Woman Fighting for Life After Syrian 'Child' Migrant Gang Knife Attack
26 March
A young woman in Germany has been left fighting for her life after a gang of Syrian "child" migrants allegedly attacked and stabbed her.

Orbán: 'Europe is Full', Mass Migration a 'Threat' to Women's Rights
26 March
Hungarian Prime Minister Viktor Orbán has said that "Europe is full" and that following the gains of pro-sovereignty parties in recent elections, the EU can no longer "bury its head in the sand" over peoples' rejection of mass migration.

Posted by: trailing wife || 05/30/2018 00:00 || Comments || Link || E-Mail|| [6497 views] Top|| File under: Moslem Colonists
Iraq
Twelve Islamic State members arrested in operation, central Mosul
Nineveh (IraqiNews.com) Iraqi police have incarcerated
Don't shoot, coppers! I'm comin' out!
12 Islamic State
...formerly ISIS or ISIL, depending on your preference. Before that al-Qaeda in Iraq, as shaped by Abu Musab Zarqawi. They're very devout, committing every atrocity they can find in the Koran and inventing a few more. They fling Allah around with every other sentence, but to hear the pols talk they're not really Moslems....
members in an operation, central djinn-infested Mosul
... the home of a particularly ferocious and hairy djinn...
, a commander said on Tuesday.

Speaking to AlSumaria News, Brig. Gen. Hamad al-Jabouri said "troops of Nineveh police, depended on information coming from our sources, and carried out an operation in al-Obour region in central Mosul

Among the arrested people, according to Jabouri, those who worked in the group's Hisbah(vigilantism) and security department. "Nineveh police will continue to follow IS remnants."
Posted by: trailing wife || 05/30/2018 00:00 || Comments || Link || E-Mail|| [6492 views] Top|| File under: Islamic State
14 people killed, injured in bomb blast in Baquba market
Diyala (IraqiNews.com) At least 14 people were killed and injured in a

kaboom

that hit a market in Diyala, an official said on Tuesday.

"The emergency of Baquba educational hospital received a victim and three others

maimed

," Fares al-Azzawi, head of the media department in Diyala health directorate, told Alghad Press on Tuesday.

The blast took place near a school in Baquba market in Diyala.
Posted by: trailing wife || 05/30/2018 00:00 || Comments || Link || E-Mail|| [6494 views] Top|| File under:
Kirkuk casualty chronicle: 2 cops and 5 kids kaboomed


Two policemen injured as bomb blast hits Iraq's Kirkuk

Baghdad (Iraqinews.com) – Two Iraqi policemen were injured Tuesday in a bomb blast in Kirkuk, a security source was quoted as saying.

"An explosive charge went off while a police patrol was passing by Gheida village in Daquq district, 35 km south of Kirkuk," the source told AlSumaria News.

The explosion left two policemen, including a lieutenant, injured, added the source.

Five children wounded as war remnants explode in Kirkuk

Kirkuk (IraqiNews.com) Five children were injured due to bomb blasts caused by war remnants in Kirkuk province, a security source said on Tuesday.

Speaking to Shafaq News website, the source said that the explosion of some war remnants in a village in Dibs town in Kirkuk, on Tuesday evening, took place as some children stepped on them. Five children, aging between 6 to 12 years old, were wounded.

The injured, according to the source, were transferred to a hospital for treatment. No details about their wounds were provided.
Posted by: trailing wife || 05/30/2018 00:00 || Comments || Link || E-Mail|| [6469 views] Top|| File under:
Paramilitary troops repel Islamic State attack, kill militants in Salahuddin
Salahuddin (IraqiNews.com) The pro-government paramilitary troops have repulsed an attack by Islamic State
...formerly ISIS or ISIL, depending on your preference. Before that al-Qaeda in Iraq, as shaped by Abu Musab Zarqawi. They're very devout, committing every atrocity they can find in the Koran and inventing a few more. They fling Allah around with every other sentence, but to hear the pols talk they're not really Moslems....
members near Biji, in Salahuddin province, a security source was quoted saying on Tuesday.

Speaking to Almaalomah website, the source said "troops of al-Hashd al-Shaabi managed to repel an attack by IS members coming from the western desert toward Biji."

The vehicles used in the attack, was "were all destroyed," the source said adding that "troops killed all the

myrmidon

s."
Posted by: trailing wife || 05/30/2018 00:00 || Comments || Link || E-Mail|| [6462 views] Top|| File under: Islamic State
Swedish police probe suspected Islamic State murder of two nationals in Iraq
Baghdad (Iraqinews.com) ‐ Sweden's police opened on Tuesday a probe into suspected murder of two Swedish nationals in Iraq by Islamic State
...formerly ISIS or ISIL, depending on your preference. Before that al-Qaeda in Iraq, as shaped by Abu Musab Zarqawi. They're very devout, committing every atrocity they can find in the Koran and inventing a few more. They fling Allah around with every other sentence, but to hear the pols talk they're not really Moslems....


krazed killer

s.

Two Swedish men appeared in a video while being

rubbed out

for what is believed to be an apparent execution for belonging to a Shiite militia in Iraq.

According to relatives who spoke to Sweden's evening newspaper Expressen, the two men are aged 50 and 20. They lived in western Sweden and have been missing since the end of last year.

"I can't say more about their identity or background, just that they were living in Sweden," Kristian Ljungberg from Sweden's police said.

The Swedish Ministry of Foreign Affairs has so far not confirmed the information about the deaths published by Expressen. The Swedish embassy in Iraq is in contact with local authorities to follow up the developments of the two men' murder.

"Given the circumstances, it's not certain we will be able to confirm the deaths ‐ not at present in any case. That's why we've referred the matter to the police," spokesperson for the Ministry of Foreign Affairs Lina Eidmark told TT News Agency of Sweden.

About 10 people with links to Islamic State returned to Sweden last year after travelling to the terror organization's areas in Syria or Iraq.

A Swedish police official said that the flow of people travelling from Sweden to join Islamic State in the Middle East has dwindled in recent years. The number of people returning has also dropped.

Up to 300 Swedish people are believed to have travelled to Iraq and Syria to fight, with around 100 leaving in the peak year of 2013.
Posted by: trailing wife || 05/30/2018 00:00 || Comments || Link || E-Mail|| [6475 views] Top|| File under: Islamic State
Israel-Palestine-Jordan
Israel destroys 'unique' Hamas tunnel extending into Israel via Egypt
Video, photos, and a map at the link.

[IsraelTimes] Army strikes in

Gazoo

seal off tunnel -- intended for both smuggling and attacks according to IDF -- that reached 900 meters into Israel



Defense officials reportedly said the next 24 hours would be "intense" amid the worst escalation on the

Gazoo

border since the 2014 war, known in Israel as Operation Protective Edge.

The Israeli army on Tuesday afternoon struck what it said was a

Hamas, a contraction of the Arabic words for "frothing at the mouth",

tunnel in the

Gazoo

Strip that extended hundreds of meters into Egyptian and Israeli territory.

The IDF said the U-shaped attack tunnel destroyed near Rafah and the Kerem Shalom border crossing was still under construction and not yet usable.

The military said the tunnel crossed from

Gazoo

into Egypt and from there into southern Israel, and was intended both for smuggling weapons and for attacks against Israel.

Its full length was around 2 kilometers (1.2 miles), the army said, and the segment inside Israeli territory was 900 meters (half a mile) long.

The military discovered the tunnel in the past two weeks, an army spokesperson said.

The army called the tunnel's design "unique."

"This is a very long tunnel," a source told the Ynet news site. "It also had exit shafts on the Egyptian side. The tunnel was dealt with using Arclight airstrike
s [in

Gazoo

], and in the coming hours will also be taken care of on our side to neutralize it entirely."

Israeli officials reportedly informed Egyptian counterparts of the planned strike on the tunnel, according to Hebrew-language media. It was not clear if Israeli strikes on the tunnel included action over the border in Egypt.

The destruction of the tunnels came as Israeli planes pounded

Gazoo

in response to a morning barrage of mortar fire, including one shell that landed in a kindergarten playground shortly before children were due to arrive.

The IDF said it struck over 35 terror targets in

Gazoo

throughout the day, belonging to Hamas and Islamic Jihad


...created after many members of the Egyptian Moslem Brotherhood decided the organization was becoming too moderate. Operations were conducted out of Egypt until 1981 when the group was exiled after the assassination of President Anwar Sadat. They worked out of Gaza until they were exiled to Lebanon in 1987, where they clove tightly to Hezbollah. In 1989 they moved to Damascus, where they remain a subsidiary of Hezbollah...


. These included weapons caches, naval targets and terror headquarters, the IDF said.

Defense officials reportedly said the next 24 hours would be "intense" amid the worst escalation on the

Gazoo

border since the 2014 war, known in Israel as Operation Protective Edge.
Posted by: trailing wife || 05/30/2018 00:46 || Comments || Link || E-Mail|| [6471 views] Top|| File under: Hamas
After Israel responded to Hamas/Islamic Jihad attacks on Tuesday, dozens of rockets and mortars fired into Israel overnight, several intercepted
[IsraelTimes] Israel hits some 25

Hamas, the well-beloved offspring of the Moslem Brotherhood,

targets including drone facility, rocket manufacturing plant, advanced weapons depot, military compounds, training camps and weapons factories

Thousands of Israelis spent the night in bomb shelters as terrorist in the

Gazoo

Strip fired some 40 rockets and mortars at communities near the coastal enclave early Wednesday, with several of them being intercepted by Iron Dome. There were no reports of injuries.

The IDF said that rockets and mortars were fired at the Eshkol, Sha'ar Hanegev and Sdot Negev regions and that Iron Dome intercepted several of them, while the rest fell in open areas.
Continued on Page 49
Posted by: trailing wife || 05/30/2018 00:00 || Comments || Link || E-Mail|| [6468 views] Top|| File under: Hamas
Own Goal! Gaza rocket damages Palestinian power supply
[IsraelTimes] One of the rockets fired by terrorist groups from Gaza at southern Israel struck equipment that provides electricity to the southern Gaza Strip, a spokesperson for Israel's Electric Company says.

The damage is preventing the flow of electricity to the beleaguered coastal enclave.

The electric company says the repairs are expected to take several days.

Energy Minister Yuval Steinitz orders the company to hold off repair work until the situation is calm in order to "not endanger its workers."
Posted by: Frank G || 05/30/2018 00:00 || Comments || Link || E-Mail|| [6471 views] Top|| File under: Hamas
Palestinian flotilla attempts to break Israeli sea blockade
[ALMASDARNEWS] A flotilla carrying around 25 patients injured during the 'Great March of Return' rallies left port seeking to break Israel's decade-long sea blockade of the

Gazoo

Strip on Tuesday.

A group of boats departing from

Gazoo

City's port with the intention of reaching Limassol, Cyprus and defying the 11-year Israeli siege on the Paleostinian enclave.

It was reported that the flotilla had crossed the Israeli-imposed boundary of nine nautical miles (16km) by midday. They were immediately surrounded by four warships and towed back to

Gazoo

.

"The passengers on the boat today, which is a freedom boat, are going to convey their message to the free world that we want to live as freely as you, the people in the free world", said human rights


...which are usually open to widely divergent definitions...


activist Ramadan Hayek.

The protest also marked eight years since nine activists were killed by Israeli forces on board MV Mavi Marmara, one of six ships of the '

Gazoo

Freedom Flotilla'.
Posted by: Fred || 05/30/2018 00:00 || Comments || Link || E-Mail|| [6495 views] Top|| File under: Hamas
Gaza on the brink of war as Palestinians, Israelis trade large-scale attacks
[ALMASDARNEWS] For the first time since 2014, the Paleostinian forces in the

Gazoo

Strip have fired over 100 artillery shells and missiles into the nearby Israeli localities, wounding at least six people.

At the same time, the Israeli Defense Forces (IDF) have also been militarily active all day, launching at least 30 Arclight airstrike
s over the

Gazoo

Strip; this has resulted in nonstop hostilities between the two parties.

The IDF has blamed

Hamas, a contraction of the Arabic words for "frothing at the mouth",

for the violence, while the latter has accused Israel for igniting the tensions.

This large response from the Paleostinian forces came just 24 hours after four Gazooks were killed as a result of the heavy shelling from the Israeli Defense Forces (IDF).

In order to stop the Paleostinian rocket fire, the United States has requested an urgent UN Security Council meeting.
Posted by: Fred || 05/30/2018 00:00 || Comments || Link || E-Mail|| [6468 views] Top|| File under: Hamas
South Israel farmers to take burning kites matter to The Hague
[Ynet] After thousands of acres of fields have been burnt in recent weeks by Gazook rioters, officials announce intention to sue

Hamas, a contraction of the Arabic words for "frothing at the mouth",

leaders at ICC: 'We call on farmers and other Israelis to join us.'

In light of the recent spate of incendiary "Kite Terror" attacks from

Gazoo

plaguing their fields, Israeli farmers from the region announced Sunday that they intend to sue the Hamas leadership for war crimes at the International Criminal Court (ICC) at The Hague.

The announcement comes after the Paleostinians announced that they intend to take Israel to the ICC after the recent deadly

festivities

on the

Gazoo

border.

The Israeli farmers, who are filing their lawsuit with the assistance of the legal aid organization Shurat HaDin Israel Law Center, are specifically targeting Hamas military wing leader Yahya Sinwar and political leader Ismail Haniyeh

...became Prime Minister after the legislative elections of 2006 which Hamas won. President Mahmoud Abbas dismissed Haniyeh from office on 14 June 2007 at the height of the Fatah-Hamas festivities, but Haniyeh did not acknowledge the decree and continues as the PM of Gazoo while Abbas maintains a separate PM in the West Bank...
It is the first legal response to the "kite terror" which has become a source of extreme anxiety for farmers in the border vicinity. Among the plaintiffs are security officer of Kibbutz Alumim, Rafi Babian, and the agricultural director at Kibbutz Nir Am, Ofer Lieberman, who saw 1,000 dunams of wheat fields destroyed at his Kibbutz in the last two weeks alone.

The farmers are highlighting Paleostinian violations of the Rome Convention including the burning of agricultural land by using incendiary kites, attacking the borders of Israel, using children for conducting warfare and using a civilian population as human shields.

Thirty four towns and Kibbutzim whose fields suffered fires caused by the kites from

Gazoo

announced their participation in the lawsuit against the Hamas leaders.

The heads of the local councils, Shai Hajaj and Tamir Idan, said: "Whoever launches a burning kite with the aim of setting a fire and causing bodily harm, plants bombs, builds terror tunnels, is a terrorist in every sense. Terrorism is terrorism, whether it is 'primitive' or sophisticated.

"There is no difference between terrorism in

Gazoo

and terror from ISIS. The whole world must unite against Islamic terrorism and allow for a quiet and calm life in

Gay Paree

, Munich and here in Israel ... We want to live here in peace and we miss the times when there were business collaborations between

Gazoo

and the southern communities in Israel," he continued.

Shurat HaDin is calling on farmers and citizens to join the lawsuit. Its Director Attorney Nitzana Darshan-Leitner vowed that Israel would deal with the matter legally.

"Israel will not remain silent. The current security situation, in which fields and forests in Israel are being burned every day by activists of a terrorist organization, is unacceptable," she said.

"It is inconceivable that Hamas leaders accuse Israel of war crimes while using the civilian population, especially children, as human shields for their terror, which is directed time and time again towards the citizens of Israel. Therefore we call on the International Criminal Court in The Hague to bring them to justice."

WATCH: A green nature reserve charred by incendiary kites from Gaza

[YNET] Footage recorded by a drone shows huge landmass of Be'eri Crater Reserve—a once blooming landscape that served as natural habitat for wildlife—blackened as terrorists in Gaza fly flaming kites into Israel; 'To think that animals have been burned breaks one's heart.'

The Be'eri Crater Reserve adjacent to the Gaza border is considered to be among the most picturesque tourist sites in the region, with its green landscape serving as a natural habitat for a variety of species of animals.

During the winter, the nature reserve was covered by a blanket of multiple shades of green, interspersed with red roses in what was a symbolic testament to the success of making a desert bloom.

In recent weeks, however, the greenery has been replaced by a blackened and charred landmass caused by incendiary kites flown over by Palestinian rioters from the Gaza Strip, whose latest weapon in their arsenal is wreaking havoc on southern residents and farmers.

On Sunday alone, 200 more dunams


...there are about 4.05 dunams per acre, so 49.4 acres...

were incinerated by the kites which are affixed with Molotov Cocktails.

Since the kites were first used in April as part of what Gazans describe as the "March of Return" protests, the "aerial terror offensive" against the Israeli border communities has continued with greater vigor, including some 300 incendiary kites flown into Israel's territory, causing 100 fires and decimating more than 3,000 acres


as there is about 0.25 acre per dunam, that is about 12,140.57 dunams

of wheatfields.


...plus the acreage of nature preserve and other non-wheatfields set afire during the same period. But presumably the lawsuit only addresses quantifiable commercial losses.

In addition, millions of shekels


...1 New Israeli Shekel = $0.28 at the current exchange rate...

worth of damage has been caused to the farmers of the area.

With the new primitive but effective tactic employed by Gaza's residents, Israeli firefighting services and security forces from surrounding communities are called to the area at least three times a week to extinguish the blazes intended to ravage southern agriculture.

In a video obtained by Ynet, the scorched remains of the once-blooming Be'eri Crater greenland—70% of which has been consumed by the flames—can be seen more clearly from a birds-eye view.

Experts believe that the blazes have taken a significant toll on wildlife in the area, which could once hide between the grooves and rocks in the expanses, but have no refuge from the flames sweeping through.

Indeed, estimates say that thousands of lives of animals have been claimed, among them reptiles and turtles, which either burned to death or were suffocated.

"It is clear to us that that time do its work, the rain will return and the blooming with be renewed," an optimistic Rafi Babiyan said, a security officer from the Sdot Negev Regional Council.

"At the same time, to see the reserve burnt to such an extent, and to think that animals have been burned breaks one's heart," he added.

"The crater lies between Kibbutz Alumim and Kibbutz Be'eri and all the residents are working to save it every time a fire breaks out. Residents from all the communities join the effort to stop fires from spreading, but the damage has already been done," he continued.
Posted by: trailing wife || 05/30/2018 00:00 || Comments || Link || E-Mail|| [6498 views] Top|| File under: Hamas
Southeast Asia
Three Red rebels slain in Misamis encounter
[Gulf Today] Three New People's Army were killed in an clash with troops in Misamis Oriental province even as their representatives prepared to return to the negotiations with the government.

Military spokesman Tere Ingente said soldiers on patrol in a mountain village in the town of Lagonglong on Sunday morning when they fought about 30 NPA militants. The fierce firefight lasted for 15 minutes when the rebels withdrew and left behind not only three slain comrades but weapons like AK47 and M16 Armalite rifles.

Ingente said, "Outgunned and out-positioned, the rebels fled leaving behind their three slain comrades and were seen dragging along with them their still undetermined number of wounded."

Security forces immediately launched pursuit operations and caught up with the fleeing militants in a nearby village four hours later on Sunday, resulting in another clash with no casualties reported on either side.

The clash is the latest reported between the military and the NPA as Philippine government and rebel representatives prepared to resume the off-and-on negotiations. President Duterte said he agreed to the resumption but insisted the government host the negotiations in the Philippines, a departure from the practice of holding such talks abroad with a third-party facilitator.
Posted by: ryuge || 05/30/2018 00:00 || Comments || Link || E-Mail|| [6471 views] Top|| File under: Commies
Military thwarts bombing attempt at Mindanao school
[Business Mirror] Philippine security forces foiled a bombing attempt in Sultan Kudarat on Sunday after they discovered and secured an improvised bomb that was planted in front of a public school building. The failed attack was blamed on the Bangsamoro Islamic Freedom Fighters, whose three factions have sworn allegiance to the Islamic State.

Military spokesman Arvin Encinas said the bombing was prevented after troops found the bomb at around 3pm. The discovery of the bomb came amid intelligence reports that BIFF militant Yasser Saligan, under Commander Sukarno Sapal, alias Diok, would carry out bombings in Sultan Kudarat.

Sapal's group is under Commander Ismael Abubakar alias Bungos, one of the two factions that remained with the BIFF after the breakaway of three other factions that pledged their loyalty to the Islamic State.
Posted by: ryuge || 05/30/2018 00:00 || Comments || Link || E-Mail|| [6463 views] Top|| File under: Bangsamoro Islamic Freedom Fighters
Six bombing suspects nabbed in Thai south
[Bangkok Post] Six of nine suspects wanted for their alleged involvement in a series of coordinated bomb attacks in southern Thailand on May 20 have been arrested. Military spokesman Jatuporn Klamphasut said security forces were seeking the remaining three suspects.

Authorities have heightened surveillance and intelligence operations following numerous bombings in Songkhla, Pattani, Yala, and Narathiwat provinces on the evening of May 20.

On May 27, police issued warrants for the arrest of nine suspects in connection with the coordinated blasts on May 20. The nine were Muhamad Wae-useng, Nuradee Jae-useng, Arwae Hayeedeng, Abdulroning Porlee, Isadin Sa-ie, Isma-ae Arsae, Ilaham Sulong, Ilee-yas Tor-elae and Suhaimee Masae.

To date, Abulronng, Arwae, Isadin, Isma-ae, Nuradin and Muhamad have already been apprehended. The suspects are being interrogated.
Posted by: ryuge || 05/30/2018 00:00 || Comments || Link || E-Mail|| [6473 views] Top|| File under: Thai Insurgency
Syria-Lebanon-Iran
ISIS launches offensive near Palmyra in Syria
[AlMasdar] The so-called Islamic State (ISIS) has launched a major offensive, tonight, to breakout of their large pocket in the Badiya region and advance towards the historical city of Palmyra.


(pretty near the Lebanon border

)
According to a military source in the Homs Governorate, ISIS began the assault by storming the Syrian Arab Army's (SAA) positions to the east of the T-3 Pumping Station.

In particular, the Islamic State militants struck the Syrian Army's positions inside the strategic Hamimah area, which was once the terrorist group's stronghold in the Badiya region.

While no gains have been reported, both parties are currently involved in a fierce battle, with the Islamic State on the offensive.
Posted by: lord garth || 05/30/2018 07:27 || Comments || Link || E-Mail|| [6488 views] Top|| File under: Islamic State
Hezbollah commander reported killed in Syria strike
[IsraelTimes] A senior commander and other fighters belonging to the Lebanese terrorist group Hezbollah were killed overnight in an Israeli Arclight airstrike
, Sky's Arabic language channel reports.

The strikes targeting a military coordination center for the Iranian-backed group reportedly took place near the Syrian town of al-Qusair in the Homs district, close to the Lebanese border.

The report said Israel declined to comment on the raid.
Posted by: trailing wife || 05/30/2018 01:29 || Comments || Link || E-Mail|| [6468 views] Top|| File under: Hezbollah
SDF says to head toward Islamic State, south of Hasaka, reaching to Iraqi borders
Baghdad (IraqiNews.com) The Syrian Democratic Forces have announced heading toward Islamic State
...formerly ISIS or ISIL, depending on your preference. Before that al-Qaeda in Iraq, as shaped by Abu Musab Zarqawi. They're very devout, committing every atrocity they can find in the Koran and inventing a few more. They fling Allah around with every other sentence, but to hear the pols talk they're not really Moslems....
's stronghold, south of Hasaka, to liberate the region from the

myrmidon

s.

In remarks to the Russian Sputnik news agency, Lilwa al-Abdallah, the spokesperson for the Operation al-Jazeera Storm, said the operation "is ongoing to eliminate presence of IS in eastern Euphrates and south of Hasaka. Our troops are heading toward al-Desheisha, located south of Hasaka to liberate it completely from the

gunnies

until reaching to the Iraqi borders."

The operations to free Desheisha, according to Abdallah, are carried out "in cooperation with Iraqi troops at the joint task forces to eliminate IS from the region and prevent the

gunnies

infiltration to Iraqi and Syrian regions."

After freeing Desheisha or Badiya region, according to Abdallah, "we will head toward Hegeen, which is considered the last and biggest strongholds of IS."

In May, SDF, backed by Washington, announced resuming the battles to retake the last pockets of IS in east of Syria, after suspending the operations when The Sick Man of Europe Turkey


...the decaying remnant of the Ottoman Empire....


started in January attack against Efrin, controlled by the U.S.-led Coalition in northwest of Syria.

The troops announced in September launching the Operation al-Jazeera Storm to liberate the eastern countryside of Deir az-Zour province.

The U.S. started in May sending weapons and equipments to SDF to launch military operation to liberate Raqqa, from which the group announced it caliphate more than three years ago.
Posted by: trailing wife || 05/30/2018 00:00 || Comments || Link || E-Mail|| [6469 views] Top|| File under: Islamic State
HTS launches major operation in northern Idlib after suffering heavy losses
[ALMASDARNEWS] The jihadist rebels of Hay'at Tahrir al-Sham

launched a major operation in northern Idlib, yesterday, targeting a number of enemy sleeper cells that have carried out attacks against their organization.

According to pro-opposition accounts on social media, Hay'at Tahrir al-Sham's security operation is primarily concentrated on the towns in the al-Dana countryside, which is located near the Ottoman Turkish border.

Hay'at Tahrir al-Sham launched this operation in response to the large number of attacks carried out by these enemy sleeper cells in northern Idlib.

These enemy attacks have killed a large number of Hay'at Tahrir al-Sham combatants, including a number of field commanders.
Posted by: Fred || 05/30/2018 00:00 || Comments || Link || E-Mail|| [6472 views] Top|| File under: al-Nusra
Turkish-backed rebels fight over their rights to abandoned residential homes in Afrin
[ALMASDARNEWS] The Ottoman Turkish-backed rebels in the Afrin region of northwest Aleppo have once again clashed over which group controls the residential homes.

According to the pro-opposition Syrian Observatory for Human Rights (SOHR), the al-Hamza Division and al-Mu'asim Division clashed over which group takeover the residential homes inside Afrin city.

"The

festivities

took place near Kawa roundabout in Afrin city, between a group of al-Hamzah Division and a group of al-Mu'asim Division, again the backdrop of a disagreement between other groups about the takeover of residential houses in the area," SOHR reported.

This is not the first time that Ottoman Turkish-backed groups have clashed over properties and loot, as this has become a common occurrence in the Afrin region.
Posted by: Fred || 05/30/2018 00:00 || Comments || Link || E-Mail|| [6467 views] Top|| File under: Sublime Porte
Syrian Army's elite forces to head offensive along occupied Golan Heights border
[ALMASDARNEWS] A military source in Damascus informed al-Masdar News tonight that one of the Syrian Arab Army's most elite brigades is heading to the border to border of the occupied Golan Heights to lead the al-Quneitra offensive.

According to the source, the 42nd Brigade (Ghiath Forces) of the 4th Division have been given orders to redeploy to the al-Quneitra Governorate, despite initially being tasked with retaking the Nassib Crossing in southern Dara'a.

The 42nd Brigade will be joined by the Paleostinian paramilitary, Liwaa al-Quds

...the Jerusalem Brigade is a Paleostinian-Syrian pro-Government group that operates in Aleppo, formed in 2013. The group is composed of predominately Sunni Paleostinians from the al-Nayrab district as well as the former refugee camp Handarat. It is believed to be the largest Assadist auxilliary force operating in storied Aleppo...
(var. Jerusalem Brigade), as they embark on their latest offensive objective in southern Syria.

The source added that the 39th and 40th brigades will remain in the town of Izra'a, where they are expected to launch the offensive to retake the Nassib Crossing in southern Dara'a.

Meanwhile,


...back at the fist fight, Jake ducked another roundhouse, then parried with his left, then with his right, finally with his chin...


the elite Tiger Forces division is expected to head to the Dara'a Governorate in the coming weeks, as they are currently on leave after their Homs deployment.
Posted by: Fred || 05/30/2018 00:00 || Comments || Link || E-Mail|| [6465 views] Top|| File under: Govt of Syria
Who's in the News
11
[untagged]
7
Hamas
6
Islamic State
3
Commies
3
Moslem Colonists
3
Govt of Syria
2
Taliban
1
Narcos
1
Sublime Porte
1
Thai Insurgency
1
Tin Hat Dictators & Kleptocrats
1
al-Nusra
1
Ansar Bayt al-Maqdis (IS)
1
Arab Spring
1
Bangsamoro Islamic Freedom Fighters
1
Hezbollah
1
Houthis
Bookmark
E-Mail Me
The Classics
The O Club
Rantburg Store
The Bloids
The Never-ending Story
Thugburg
Gulf War I
The Way We Were
Bio
Merry-Go-Blog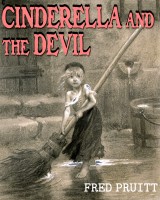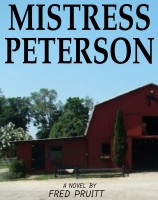 On Sale now!


A multi-volume chronology and reference guide set detailing three years of the Mexican Drug War between 2010 and 2012.

Rantburg.com and borderlandbeat.com correspondent and author Chris Covert presents his first non-fiction work detailing the drug and gang related violence in Mexico.

Chris gives us Mexican press dispatches of drug and gang war violence over three years, presented in a multi volume set intended to chronicle the death, violence and mayhem which has dominated Mexico for six years.
Click here for more information


Meet the Mods
In no particular order...


Steve White
Seafarious
Pappy
lotp
Scooter McGruder
john frum
tu3031
badanov
sherry
ryuge
GolfBravoUSMC
Bright Pebbles
trailing wife
Gloria
Fred
Besoeker
Glenmore
Frank G
3dc
Skidmark
Alaska Paul



Better than the average link...



Rantburg was assembled from recycled algorithms in the United States of America. No trees were destroyed in the production of this weblog. We did hurt some, though. Sorry.
3.235.140.84

Help keep the Burg running! Paypal: