-Lurid Crime Tales-
Taliban Hang 7 Year Old Boy
Twisted Taliban militants took terror to a new low by accusing a 7-year-old boy of spying - and hanging him high.


A bit more on yesterday's article...


That outrage drew immediate condemnation from the Afghan president, who called the execution a "crime against humanity."

"I don't think there's a crime bigger than that, that even the most inhuman forces on earth can commit," Hamid Karzai said Thursday. "A 7-year-old boy cannot be a spy. A 7-year-old boy cannot be anything but a 7-year-old boy
Continued on Page 49
Posted by: Sliter Unineper7264 || 06/11/2010 04:14 || Comments || Link || E-Mail|| [10797 views] Top|| File under:
Afghanistan
UK PM's Flight Diverted Due to Concerns over Anti-Aircraft Fire
Mr Cameron had arrived in Kabul on Thursday morning before flying on to Camp Bastion, the main British base in Helmand. From there, he set out on a series of visits to see British and Afghan security forces and development projects.

After visiting an Afghan agricultural project, Mr Cameron set off for Patrol Base Shahzad near Lashkar Gar, where around 80 men from the Duke of Lancaster's regiment are based.

During the short flight - scheduled for 15 minutes - military commanders decided to abort Mr Cameron's visit to the base, due at around 6pm local time.
Continued on Page 49
Posted by: Anguper Hupomosing9418 || 06/11/2010 01:00 || Comments || Link || E-Mail|| [10797 views] Top|| File under:
Afghanistan Strategy Focuses on Civilian Effort
KANDAHAR, Afghanistan -- The prospect of a robust military push in Kandahar Province, which had been widely expected to begin this month, has evolved into a strategy that puts civilian reconstruction efforts first and relegates military action to a supportive role.

The strategy, Afghan, American and NATO civilian and military officials said in interviews, was adopted because of opposition to military action from an unsympathetic local population and Afghan officials here and in Kabul. There are also concerns that a frontal military approach has not worked as well as hoped in a much smaller area in Marja, in neighboring Helmand Province.

The goal that American planners originally outlined -- often in briefings in which reporters agreed not to quote officials by name -- emphasized the importance of a military offensive devised to bring all of the populous and Taliban-dominated south under effective control by the end of this summer. That would leave another year to consolidate gains before President Obama's July 2011 deadline to begin withdrawing combat troops.
Continued on Page 49
Posted by: Steve White || 06/11/2010 00:00 || Comments || Link || E-Mail|| [10796 views] Top|| File under:
Africa North
Terrorists killed, support network suspects arrested in Tizi-Ouzou
[Maghrebia] Algerian security services killed four terrorists early Thursday (June 10th) during an ambush north of Tizi-Ouzou, Tout sur l'Algerie reported. According to sources, the men were on a "mission to resupply the terrorist underground". Two unarmed suspects arrested in the same operation are suspected of belonging to a terrorist support network. They are not native to the region, sources told TSA.
Posted by: Fred || 06/11/2010 00:00 || Comments || Link || E-Mail|| [10799 views] Top|| File under: al-Qaeda in North Africa
Mexican Federal Agents, Army on Alert After 41 Blocks
Babelfish


Mexican Federal agent and units of the Mexican army remain on high alert after dealing with a total of 41 blocks of traffic in Monterrey, Nuevo Leon Wednesday, according to Mexican news sources.

The arrest of Los Zetas leader Rail Luna Luna early Wednesday caused crime gangs in Monterrey to block major streets in the city in an effort to slow or stop authorities from movement in the city.

Seguridad Pública del Estado y Transito has placed several cranes around the city to deal with further blocks. Gangs Wednesday hijacked heavy vehicles such as busses and heavy trucks to block streets during rush hour.

Mexican Federal agents and elements of the Mexican Army conducted search operations in northern Monterrey today near the intersection of calles Artículo 123 and Obrero Mundial, in the CROC district for members of criminal gangs.

Reports are gangs use caves in the northern zone of the city to hide. Federal agents armed with assault rifles and Mexican soldiers searched several homes in the zone.
Posted by: badanov || 06/11/2010 00:00 || Comments || Link || E-Mail|| [10795 views] Top|| File under:
More Mexican Mayhem
Ten Die in Violence in Northern Mexico

Ten people were killed in drug and gang related violence in northern Mexico, including an attack on the Secretary of Public Security of Nuevo Leon.

Two partially identified young men were gunned down in Chihuahua Wednesday afternoon, say Mexican news accounts.

Witnesses say armed suspects riding aboard a Dodge Durago SUV fired on the pair several times near the intersection of calles Privad a de Niños Héroes and 12th in central Chihuahua.


Three unidentified men were shot to death in two separate crimes in the city of Chihuahua Wednesday, according to Mexican new reports. In the Sierra Azul district of Chihuahua Wednesday evening, a man was shot to death and a woman he was with was wounded in front of their home by a group of armed suspects. Witnesses say he was shot as soon as he stepped from his vehicle.

Two unidentified men were shot to death near the city center of Chihuahua Wednesday night. Witnesses say a group of gunmen burst into the Aurora bar near the intersection of calles 25th and Niños Héroes nd shot the two.


An unidentified man in his 20s was found beaten and shot to death in Mexicali, according to Mexican news accounts. Reports are that the body was discovered Wednesday afternoon in the Las Margaritas district, west of the city near the intersection of calles Aciano and Paula. The man was shot in the head and dumped. The body had numerous tattoos.


A unit of the Mexican Army arrested a drug dealer and distributor who was working out of a house in Mexicali, say Mexican news accounts. Elements of the Mexican 23rd Motorized Cavalry Regiment arrested Benito Ortiz Salazar, 47, of Culiacan, Sinaloa at 1550 Avenida Agrícola in the Rivera district of Mexicali.

The soldiers had been staking out the location since dawn Wednesday when they observed Salazar leaving the location. The arrested yielded a kilograqm of methamphetimine and a kilogram of cocaine, as well as a Toyota RAV4 SUV.


A police agent was wounded and another was abducted in an attack on the convoy escorting the Nuevo Leon Secretary iof Public Security, say Mexican news reports. The attack took place Wednesday afternoon in the community of Garcia, Nuevo Leon, when the convoy escorting Manuel Olivas Martinez was attacked by armed suspects with high powered rifles and a hand grenade.

The convoy escaped and attempted to find refuge in a Center of Commando of Operaciones Policiales (CCOP) facility in Garcia. Following a broadcast of threats on police radio, one of the escorting agents were abducted. The armed suspects left after firing on the building leaving bullet holes in the walls and glass windows.


A man was found executed in his car in Wednesday night. Luis Gerardo Torres Ramírez, 51, was found aboard his car near the intersection of Leopoldo Gonzalez Saenz and Séptima Avenida, in the Cerro de la Campana district of southern Monterrey.

Investigators say the man as shot to death by large caliber weapons.


Three men were executed in Tijuana in two separate crimes, say Mexican national news reports. One of the victims, a man in his 30s, were found in the latrine of a house near the intersection of calles Vicente Guerrero and Valerio Trujano de colonia Mariano Matamoros district of Tijuana. He had been shot in the chest.

The other two victims were shot by armed suspects from a moving vehicle on the avenida 34 Sur, in the Sanchez Taboada district. reports were that one of the two were witnesses of a police chase against other suspects.
Posted by: badanov || 06/11/2010 00:00 || Comments || Link || E-Mail|| [10795 views] Top|| File under:
Caucasus/Russia/Central Asia
Russia says captured Caucasus Islamist leader
Quoting the FSB security services, Russian state television said that Ali Taziyev, from Ingushetia province, was one of the leaders of an envisaged Caucasus Emirate, which seeks to create a state under sharia law independent from Russia.

"In 2009 he organized explosions in the interior ministry in (Ingush city) Nazran, resulting in a large number of deaths of law enforcement officers," state-run Rossiya 24 showed Alexander Bortnikov, head of the FSB security services, successor to the KGB, as telling Russian President Dmitry Medvedev.

He added that Taziyev, nicknamed "Magas" after Ingushetia's capital, was also behind the 2004 seizure of the interior ministry building in Ingushetia, which killed at least 92.

The mainly Muslim North Caucasus is plagued by violence. Youths, driven by poverty and the ideology of global jihad, stage attacks almost daily.

Taziyev, shown in pictures on unofficial Islamist sites sporting a long beard and heavily armed, was also behind a series of other attacks on public transport in the North Caucasus over the last six years, Bortnikov added.

Describing Taziyev as a "leader of the criminal underground," Bortnikov said he was responsible as well for a suicide bomb attack on Ingush leader Yunus-Bek Yevkurov last year. Yevkurov survived the attack with serious injuries. Bortnikov added that Taziyev was being transferred to Moscow, but did not elaborate on what awaited him there.

Although the Kremlin is pouring billions of dollars into the development of North Caucasus, where unemployment is as high as 50 percent in some areas, religious and government leaders say many youths are still turning to extremism.
Posted by: tipper || 06/11/2010 02:58 || Comments || Link || E-Mail|| [10795 views] Top|| File under:
Ten militants killed in Chechnya
[Dawn] Ten militants, including a Jordanian, were killed during an operation by Russian forces in the volatile Chechnya region, Interfax news agency reported Thursday.

The operation took place in a forest in the Vedeno region of southwest Chechnya, an official with the Russian special forces in the north Caucasus told the agency.

"Ten rebels were shot dead. One of them has been identified," he said, naming the man as Yassir Amarat, a Jordanian who was leader of the militant group.

Amarat was suspected of several crimes against Russian soldiers and local residents, the official said.
Posted by: Fred || 06/11/2010 00:00 || Comments || Link || E-Mail|| [10800 views] Top|| File under: Chechen Republic of Ichkeria
Europe
France leads Europe with ban on Hamas TV
France became the first European government on Wednesday to order the French-owned satellite station Eutelsat to stop its broadcast of the Hamas Al-Aksa program because of violations against European anti-hate laws. Al-Aksa programs "incite hatred or violence for reasons of religion or nationality," said French Foreign Ministry spokesman Bernard Valero.


Well done. Next the BBC and that French station that broadcast the Pallywood fakes.

Al-Aksa TV has produced a children's show with a warlike Mickey Mouse character urging children to wage holy war against the US and Israel. In March, the US Treasury Department designated Al-Aksa a "global terrorist entity."

Alexander Ritzmann, a senior terrorism analyst from the European Foundation for Democracy (EFD), which played a key role in convincing French authorities to shut down Al-Aksa's operation, told The Jerusalem Post on Thursday that the ban on Al-Aksa "is the first important step. The next step is to cease Al-Aksa broadcasts from Arabsat (Arab Satellite Communications Organization).

"There can be no doubt: These broadcasts radicalize its viewers and put European citizens -- particularly of a young age -- at risk," said Ritzmann. "Al-Aksa TV continues to be available in Europe via Arabsat, whose largest shareholder is the government of Saudi Arabia. European governments and citizens should also demand that Arabsat drop Al-Aksa TV from its offering."

The Coalition Against Terrorist Media (CATM), a broad-based group monitoring terrorist-funded media, welcomed the French decision.

Said Mark Dubowitz, executive director of the Foundation for Defense of Democracies, which founded the coalition in 2004: "Taking Al-Aksa TV off the air demonstrates that incitement to violence and support of terrorism will not be tolerated in Europe."
Posted by: Fred || 06/11/2010 00:00 || Comments || Link || E-Mail|| [10794 views] Top|| File under: Hamas
Home Front: WoT
Jersey jihadist Almonte is terror at spelling, too
More evidence that accused Jersey jihadist Carlos Almonte is no genius: He held up a sign at an anti-Israel rally with the slogan "Death to all Juice." And he was apparently so pleased with his misspelled hate message that he posted the picture on his Facebook page.


That's not a misspelling, that's Muslim pseudo-cleverness, like the American idiots who talk about teabaggers. It was exactly such an idiot who introduced the term to Rantburg, which resulted in an interesting grammar discussion. But it is amusing that Mr. Almonte is mocked for it.

The 24-year-old terror suspect's bombast was nowhere to be found in a New Jersey courtroom yesterday when he and buddy Mohamed Alessa were denied bail for being flight risks.

A frazzled-looking Almonte, his hands in cuffs and his legs in shackles, kept his eyes locked to the floor during the brief court appearance.


Mr. Almonte's father likely turned him in; his father has publicly disapproved of his behaviour and refused to show up for the trial... and Dominicans are very family-oriented. Also, his boss said he's so stupid he was about to be fired.

Alessa, in contrast, acted like a clown, laughing and smirking.


Mr. Alessa wanted to be a famous jihadi. He doesn't seem to care that he's famous for being stupid.

Their lawyers - both public defenders - refused to comment after the hearing.

Almonte and Alessa, 20, were collared Saturday at Kennedy Airport. Prosecutors say they were planning to catch a flight to Africa to wage jihad alongside Al Qaeda-linked militants.

On his Facebook page, Almonte revealed his hatred of the West in a series of barely comprehensible rants. "As for the west they deserve [whatever] comes to them becuz they choose there leaders whom in turn effect the policy," he wrote in one posting.

The "Juice" photo was first reported by the Jawa Report.
Posted by: ryuge || 06/11/2010 09:59 || Comments || Link || E-Mail|| [10797 views] Top|| File under:
US-Pakistani gets 15 years for aiding al Qaeda
A Pakistani-born American man accused of providing support for al Qaeda's efforts to combat US forces in Afghanistan was sentenced to 15 years in prison on Wednesday, officials said.

A Justice Department statement said Syed Hashmi, who pleaded guilty on April 27 to a charge of conspiracy to provide material support or resources to the terror network, received the maximum sentence under law from US District Chief Judge Loretta Preska.

US Attorney Preet Bharara said, "Hashmi was held accountable for his conduct, and his sentence makes clear that individuals who provide support to such terror networks will be brought to justice."

"Terrorist organisations such as al Qaeda depend upon a wide array of individuals across the world to accomplish their violent objectives. This support network includes individuals like Syed Hashmi who embrace al Qaeda's violent ideology and stand ready to translate ideology into action," the prosecutor added.

Hashmi, also known as Fahad," was arrested on June 6, 2006, form the Heathrow Airport in London, shortly before boarding a flight to Pakistan. He was later transferred to theUS, becoming the first person extradited from Britain to the United States on terrorism charges."

Hashmi, born in Pakistan and educated in New York, was accused of letting a terrorism suspect stay in his student apartment in London and allowing the man to use his cell phone to call other suspects.

The guest also had a supply of rain gear, such as ponchos and waterproof socks that was allegedly being delivered to al Qaeda in Pakistan.

Human rights groups including Amnesty International and the Centre for Constitutional Rights, alleged Hashmi had been subjected to harsh pre-trial detention.
Posted by: Fred || 06/11/2010 00:00 || Comments || Link || E-Mail|| [10794 views] Top|| File under: al-Qaeda
India-Pakistan
Blast near naval base kills 1, injures 3
A Pakistan Naval Police official was killed and three others injured when a bomb exploded at the main gate of the naval base on Hub River Road in Baldia Town on Thursday morning.

According to sources, the Lashkar-e-Balochistan, linked with the Balochistan Liberation Army, has claimed responsibility of the attack.

According to the Bomb Disposal Squad (BDS) experts, the perpetrators planted a bomb containing two to two-and-a-half kilogrammes of explosives on a motorcycle near the gate of the naval base.

Following the blast, a heavy contingent of law enforcers arrived at the scene and cordoned-off the locality.

The blast claimed the life of a contractual Naval police employee Muhammad Zada, 35, and injured a retired deputy superintendent of police Salman Khan, 35, Boat Basin police Head Constable Masood Ahmed and Naval police Assistant Sub-Inspector Badrul Islam, while six motorcycles were also completely destroyed.

Pakistan Navy officials took position as soon as the blast occurred and the people were asked to vacate the area to avoid any untoward incidents.

A bank located near the main gate was closed down, while most officials and customers remained inside.

According to the BDS officials, the bomb was connected to the battery of the motorcycle and a delay switch was used to set the time. They reckoned the bomb exploded eight minutes after the delay switch was turned on.

Police officials suspected the perpetrators wanted to carry out a suicide attack, but were unable to do so due to the stringent security measures taken by the Pakistan Navy at the main gate.

According to South zone Deputy Inspector General Iqbal Mehmood, the attacker had to park the motorcycle outside the naval base, due to which maximum damage was avoided.

Officials suspected the Pakistan Navy Ammunition Depot located near the site of the blast might have been the target of the attackers.

According to sources, the Navy and civil agencies have started investigating the case and would share the outcome with the law enforcers within three days.

Two young suspects, namely Hasnain and Mumtaz, have also been arrested and taken to an undisclosed location for further questioning.
Posted by: Fred || 06/11/2010 00:00 || Comments || Link || E-Mail|| [10794 views] Top|| File under:
US drone kills 3 militants in North Waziristan
A US drone fired two missiles at a house in North Waziristan on Thursday, killing 3 local militants, Daily Times has learnt. The drone targeted the house at around 7:45pm in Norak village, 20 kilometres east of Miranshah on the Bannu-Miranshah Road. Three militants were killed in the attack and the locals surrounded the destroyed house soon after. Three unmanned aircraft were hovering over the area until the filing of this report.
Posted by: Fred || 06/11/2010 00:00 || Comments || Link || E-Mail|| [10793 views] Top|| File under: al-Qaeda in Pakistan
64 terrorists, including five commanders, surrender
As many as 64 militants, including five commanders, denounced militancy and surrendered to security forces during a jirga of Mamoond tribesmen in Bajaur Agency. Assistant Political Agent of Nawagai Muhammad Jamil Khan and political tehsildar were also present in the jirga held in Mamoond tehsil. The surrendering militants announced all-out support to the government and vowed to live peacefully in the area. On the other hand, the security forces seized huge cache of arms during a search operation in Bajaur Agency. Talking to the reporters, Lt Col Ali Naqvi, in-charge of the operation, said that the arms were recovered from Lara, Mukha, Bara Mukha, Zagai and Bandari areas of Mamoond tehsil. Giving details of the seized weapons, Lt Col Ali Naqvi said that the forces recovered 135 AK-47 assault rifles, 55 rocket launchers, 34 rockets, 40 artillery shells, 13 missiles, 25 remote controlled bombs and 27 mortar shells during the operation.
Posted by: Fred || 06/11/2010 00:00 || Comments || Link || E-Mail|| [10799 views] Top|| File under: TTP
Iraq
Sahwa chief among deaths in Amiriya blast
BAGHDAD / Aswat al-Iraq: The commander of the al-Amiriya pro-government sahwa (awakening) tribal forces and an Iraqi army officer were among the deaths of an improvised explosive device (IED) near a combined checkpoint in western Baghdad earlier on Thursday, a local security source said.

"Mohammed Abad Kahla and an army officer in the rank of captain were killed along with two others and 10 injured people in a powerful IED attack that targeted a checkpoint in western Baghdad,' the source told Aswat al-Iraq news agency.
Posted by: Steve White || 06/11/2010 00:00 || Comments || Link || E-Mail|| [10797 views] Top|| File under:
4 killed, 10 wounded in car bomb blast in Baghdad
BAGHDAD / Aswat al-Iraq: Four people were killed and 10 others wounded in a suicide blast from a car bomb attack on a combined checkpoint in western Baghdad on Thursday, a local security source said.

"A car rigged with explosives and driven by a suicide bomber went off near a combined checkpoint of the army, police and pro-government sahwa (awakening) tribal fighters at the al-Amiriya neighborhood entrance in western Baghdad,' the source told Aswat al-Iraq news agency.

"The attack left four killed and 10 others injured in an initial count of casualties that is likely to rise,' the source added.
Posted by: Steve White || 06/11/2010 00:00 || Comments || Link || E-Mail|| [10795 views] Top|| File under:
Israel-Palestine-Jordan
Hamas rejects Israel-approved foods for Gaza
[Al Arabiya Latest] Hamas said they will not let newly approved food items into the Gaza Strip as long as Israel maintains its blockade of the territory, as Arab League Chief Amr Moussa plans to visit the Strip on Sunday.

Israel slightly eased the much-criticized blockade on Wednesday by permitting snacks, spices and some other previously banned food items into Gaza. The order was symbolic at best, leaving a ban in place on desperately needed construction and industrial materials.

Hamas' economy minister, Ziad al-Zaza, said on Thursday that Gaza doesn't need soda and soft drinks. He says it needs raw materials so shuttered factories can start producing their own products.

Israel has been under pressure to lift its three-year blockade since last week's naval raid killed nine pro-Palestinian activists trying to sail to Gaza.

Arab League's Moussa, meanwhile, plans to visit the Gaza Strip on Sunday in what Hamas called a sign of mounting Arab pressure for an end to an Israeli blockade of the Palestinian territory.

Moussa's visit will be the first by a secretary-general of the Arab League to the Gaza Strip and come nearly two weeks after Israeli marines raided an aid flotilla, drawing violent resistance and killing nine pro-Palestinian activists.

An aide said on Thursday that Moussa would enter the enclave on Sunday, for a one-day visit, from Egypt via the Rafah crossing that Cairo opened after the May 31 Israeli interception of the Turkish-flagged Mavi Marmara ship.

Egypt had largely kept Rafah closed, bolstering an Israeli blockade of the Gaza Strip, after Hamas seized the territory in a brief civil war in 2007 with Fatah movement fighters loyal to Western-backed Palestinian President Mahmoud Abbas.

Hamas spokesman Sami Abu Zuhri said Moussa's visit reflected "a growing sense among Arabs that the Gaza blockade must end."

Arab League officials in Cairo said the trip also was aimed at giving momentum to reconciliation talks between Hamas and Fatah that Egypt has sponsored but which have failed to bridge deep mistrust between the two rivals.
Posted by: Fred || 06/11/2010 00:00 || Comments || Link || E-Mail|| [10797 views] Top|| File under: Hamas
Southeast Asia
Ranger, intel agent gunned down in southern Thailand
A paramilitary ranger was shot dead in front of a motorbike repair shop in Mayo district of Pattani province on Friday morning. Pol Col Tani Ramdit, chief of Mayo district police, said Madari Sa-o, 29, attached to the 44th Ranger Regiment, was killed by shot in the head from a 9mm handgun as he was putting air in his motorcycle tyres at the repair shop on Mayo-Palas road in tambon La-nga.

And:

The total number of active terrorists insurgents in the lower South has reached more than 9,400, the Southern Border Provinces Administrative Centre says. The centre yesterday quoted security intelligence reports as saying there were 9,417 militants across the restive South. Of the total, 1,529 were leaders, 2,708 were operatives and 5,180 people were classified as supporters. The figures were updated in February by intelligence officials working in the southern border provinces. Security forces have arrested 17 leaders, 17 operatives and 154 supporters alleged to be involved with terrorist insurgent groups, the SBPAC said.

The southern militants see themselves as having gained the upper hand in their guerrilla warfare campaign against the government, the report said. The jihadis rebels believe they can attack the security forces anywhere and at any time as well as create more casualties in retaliatory strikes, it said.

Meanwhile, Rookman Daemahreng, 22, an undercover intelligence agent with the 38th Narathiwat Task Force, has been found shot dead by terrorists suspected insurgents in Narathiwat's Rangae district. Rookman's body was discovered yesterday by a resident in a rubber plantation. He is believed to have been dead for three days.
Posted by: ryuge || 06/11/2010 08:51 || Comments || Link || E-Mail|| [10794 views] Top|| File under:
Syria-Lebanon-Iran
Iran opposition calls off demos for vote anniv.
[Al Arabiya Latest] Iranian opposition leaders have called off anti-government demonstrations they had planned for Saturday, the anniversary of last year's disputed presidential election, an opposition website reported Thursday, as the head of the Revolutionary Guards said that the post-election protests posed a bigger threat than the 1980s war with Iraq

Both opposition leaders Mir Hossein Mousavi and Mehdi Karroubi have decided to cancel the demonstrations, Karroubi's website reported.

"After receiving reports from reformist parties and to protect the lives and properties of the people, we announce that the planned demonstrations would not be organized," the two leaders said in a joint statement posted on the website.

Over the past weeks Mousavi and Karroubi had renewed calls for fresh presidential elections and rejected President Mahmoud Ahmadinejad's authority.

Mousavi's website reported on Tuesday that the interior ministry was prevaricating on issuing the permits for holding the demonstrations on Saturday.

"Mr. Karroubi and Mr. Mousavi's request to hold a rally was not answered under the pretext that the demand was not forwarded by political groups or parties," the website said.

It said the requests had been re-submitted by the political groups themselves, but that "the director of political affairs at the interior ministry Mahmoud Abbaszadeh Meshkini evaded accepting the request."

Ten opposition groups have been seeking permission to protest to mark the first anniversary of Ahmadinejad's re-election, the opposition website reported on Tuesday.

The groups pledged in a letter to the interior ministry that their June 12 rally would "be a silent one, with no one carrying any arms," it reported.

"There will be no statement read out and no speech made," the website quoted the letter as saying.

After losing to Ahmadinejad in the election, Mousavi and Karroubi had quickly dismissed the election result as massively rigged, sparking street protests which rocked the Islamic republic throughout the summer and winter.
Posted by: Fred || 06/11/2010 00:00 || Comments || Link || E-Mail|| [10793 views] Top|| File under: Govt of Iran
Irans FM Mottaki heckled in Dublin; 3 held
[Al Arabiya Latest] Iranian Foreign Minister Manouchehr Mottaki narrowly avoided being pelted with eggs during a Dublin appearance overshadowed by angry clashes with several Iranian dissidents.

Mottaki's security guards roughed up two protesters who interrupted his appearance Wednesday at Dublin's Institute of International and European Affairs. Both men - who shouted that Mottaki represented terrorism and dictatorship - were kicked and pushed downstairs but not seriously injured.

Outside, several protesters hurled eggs and kicked at Mottaki's car as he departed. Guards shielded Mottaki with an umbrella. Irish police arrested three protesters.

Mottaki denounced Wednesday's U.N. Security Council vote to impose new sanctions on Iran over its nuclear program.
Posted by: Fred || 06/11/2010 00:00 || Comments || Link || E-Mail|| [10793 views] Top|| File under: Govt of Iran
Who's in the News
39
[untagged]
5
Govt of Iran
2
Hamas
2
TTP
1
al-Qaeda in Pakistan
1
al-Qaeda in North Africa
1
Govt of Pakistan
1
Chechen Republic of Ichkeria
1
al-Qaeda
Bookmark
E-Mail Me
The Classics
The O Club
Rantburg Store
The Bloids
The Never-ending Story
Thugburg
Gulf War I
The Way We Were
Bio
Merry-Go-Blog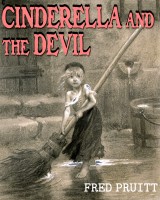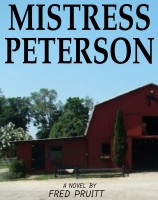 On Sale now!


A multi-volume chronology and reference guide set detailing three years of the Mexican Drug War between 2010 and 2012.

Rantburg.com and borderlandbeat.com correspondent and author Chris Covert presents his first non-fiction work detailing the drug and gang related violence in Mexico.

Chris gives us Mexican press dispatches of drug and gang war violence over three years, presented in a multi volume set intended to chronicle the death, violence and mayhem which has dominated Mexico for six years.
Click here for more information


Meet the Mods
In no particular order...


Steve White
Seafarious
tu3031
badanov
sherry
ryuge
GolfBravoUSMC
Bright Pebbles
trailing wife
Gloria
Fred
Besoeker
Glenmore
Frank G
3dc
Skidmark



Better than the average link...



Rantburg was assembled from recycled algorithms in the United States of America. No trees were destroyed in the production of this weblog. We did hurt some, though. Sorry.
3.236.18.161

Help keep the Burg running! Paypal: