Afghanistan
Four Construction Workers Die in Paktika
[Quqnoos] Afghan officials say four construction workers have been killed by Taliban militants in eastern Afghanistan


New buildings are an abomination unto Allah, dontchaknow. Not to mention the wages that come from being gainfully employed, and the pride that comes from being able to support one's family.

The Ministry of Interior said Saturday that the Afghan construction workers were shot Friday in Paktika province, bordering Pakistan, on their way home from work.

May they find themselves in the Paradise of their hopes, and may their memory strengthen those they unwillingly left behind.

Separately, a health official in Ghazni province says more than 40 girls were hospitalised Saturday after becoming ill from suspected poisoning at their high school. "So far it is not clear, what is behind the poisoning of these school girls," said head of a local hospital, Zia Gul Asphandihi.


I'd say hatred and spite are behind it, myself.

There have been similar cases of illnesses at schools around Afghanistan.

Some suspect militants are spraying schools with poison gas because they oppose education for girls.
Posted by: Fred || 06/13/2010 00:00 || Comments || Link || [336079 views] Top|| File under: Taliban
Africa Horn
Somali Islamists kill two football fans for watching World Cup matches
Islamist militants of the Hezbal Islam rebel group have killed two football fans and arrested ten others after attacking a house where fans were watching the World Cup game between Argentina and Nigeria in the Huruwaa neighborhood north-east of the capital Mogadishu on Saturday.

Residents say that heavily armed militants stormed a house where football fans were secretly watching the match, which has been prohibited in the Islamist-controlled regions in Somalia. "Two young men who tried to jump over the wall were shot and killed while ten others including my husband and my teenage son were taken to Islamist custody in the village' Halima Ahmed, a mother of five children said in a telephone interview with APA on Sunday morning. Islamist militia leader Sheikh Mohamed Abu Abdalla said that those in custody have broken the law and will be dealt with in accordance with Islamic law.

Prior to the World Cup opening, the Islamists in Somalia warned people against watching the matches, saying that it was not compatible with Islamic law and that those founding watching football will be brought before Islamic courts. "Football descended from the old Christian cultures and our Islamic administration will never allow watching it. We are giving our last warning to the people,' Sheikh Abu Yahya Al Iraqi said, while addressing crowds in the Suqa Holaha village north of Mogadishu, hours before the World Cup kick off on Friday. The president of the Somali Football Federation Said Mahmoud Nur who was reached for comment while in South Africa, declined to comment on the matter because of security reasons.

Meanwhile, residents in the southern Jubba regions have sent a complaint letter to the Al Shabab administration in the regions demanding permission to watch the world's largest sporting event. Reports say that representatives from the community including elders went to the Al Shabab administrative office in the southern port town of Kismayo Saturday requesting permission to watch the World Cup, but they were denied and told that they will be arrested if they ever again come with such demands.

In 2006, the Islamic Courts Union who were then controlling most of Somalia banned watching the World Cup, describing football as a "satanic act' and as a result, two football fans were also killed and scores arrested in the city of Dhusamareeb in central Somalia when heavily armed militants raided a cinema where they were watching a World Cup game.
Posted by: ryuge || 06/13/2010 10:06 || Comments || Link || [336114 views] Top|| File under:
Africa North
Suspected al-Qaeda recruiters to stand trial in Morocco
[Maghrebia] The trial of 38 al-Qaeda linked terror suspects opened on Thursday (June 10th) in Sale but was delayed until September 16th upon defence counsel request, MAP reported. The group, which includes a female doctor at a Rabat hospital, is charged with plotting terror attacks in Morocco and recruiting suicide bombers and guerrilla fighters for al-Qaeda in Iraq, Somalia and Afghanistan.


A couple of months in Moroccan prison awaiting trial? What fun... for someone. But possibly not the arrestees.
Posted by: Fred || 06/13/2010 00:00 || Comments || Link || [336079 views] Top|| File under: al-Qaeda in North Africa
Algeria military ambush kills 7 terrorists
[Maghrebia] Algeria upped the terrorist death toll in the Tizi-Ouzou ambush from four to seven, El Watan reported on Thursday (June 10th). According to Tout sur l'Algerie, one soldier was killed and two others were seriously injured during the June 10th military operation in Mizrana.


Betcha they don't tunnel out of where they're goin'.
Posted by: Fred || 06/13/2010 00:00 || Comments || Link || [336081 views] Top|| File under: al-Qaeda in North Africa
Prison break foiled in Nouakchott
[Maghrebia] Guards at the Nouakchott central prison thwarted an escape attempt by at least 20 Salafist prisoners, Journal Tahalil reported on Thursday (June 10th). The would-be escapees reportedly included several al-Qaeda in the Islamic Maghreb terrorists convicted last month for involvement in the 2007 French tourist family slaying. The plan was uncovered when guards found a hand-dug 200-metre tunnel. Prison authorities conducting a security sweep of the facility Thursday did not did not reveal when the failed jail break occurred.


I assume these are not the ones who've been proclaiming that jihad is not the way to go.
Posted by: Fred || 06/13/2010 00:00 || Comments || Link || [336074 views] Top|| File under: al-Qaeda in North Africa
Arabia
Tribesmen blow up oil pipeline in Yemen
[Al Arabiya Latest] Tribesmen allied with al-Qaeda blew up a crude pipeline linking Yemen's eastern Maarib province to its Red Sea coast, as Yemeni forces seek out militants hiding in the area, Al Arabiya TV said on Saturday.

Citing security sources, the channel said the incident took place on Saturday morning. Oil industry sources in Yemen said the pipeline was badly damaged and pumping had stopped. The pipeline is the only channel transferring crude from Maarib to the Red Sea Terminal for export.

The channel said Yemeni forces were bombing the homes of tribesmen including Nasser Hammad al-Doham suspected of hiding al-Qaeda members.

It said there was a security cordon around an area that is home to the tribe of Hassan Abdullah Al Aqili, accused of assassinating two military officials this month.

Al-Qaeda members, many of whom hail from local tribes, have forged links with tribsemen in efforts to establish a support base in Yemen, where government control is weak in many areas outside the capital Sanaa.

Maarib is home to most of Yemen's oil fields as well as gunmen believed to belong to a resurgent wing of al-Qaeda.

On Friday, one person was killed and at least eight wounded in the third day of gun battles between Yemeni forces and suspected al Qaeda militants, the Defense Ministry had said. Tribal leaders have given higher casualty tolls for the military operation, which was launched on Wednesday in the eastern Maarib province of Wadi Abeida.

The government says it is hunting al Qaeda gunmen suspected to be behind the ambush of a military convoy on Saturday in which a commander and a soldier were killed.
Posted by: Fred || 06/13/2010 00:00 || Comments || Link || [336078 views] Top|| File under: al-Qaeda in Arabia
Home Front: WoT
Suspect's mom: Son 'stupid kid,' not a terrorist
No reason he can't be both ...

I suspect many jihadi conversations begin with the word "duh..."


New York (CNN) -- The mother of one of the two New Jersey men arrested last week at a New York airport allegedly on their way to fight with an al Qaeda-affiliated group in Somalia says the two men are guilty of stupidity -- but not of the sinister plan described by authorities.


It's so hard to be the tough guy in the prison yard when Mommy says you're mentally handicapped.

"Anything makes him angry. But he's not a terrorist; he's a stupid kid," Nadia Alessa said of her U.S.-born son, Mahmood.


How tightly braided is that family tree, d'you think?

Looks like a palm tree, only without the cluster of leaves up top.


Mohamed Mahmood Alessa, 20, of North Bergen, New Jersey, and Carlos Eduardo Almonte, 24, of Elmwood Park, New Jersey, are charged with one count each of conspiracy to kill, maim and murder persons outside of the United States, which carries a maximum sentence of life in prison.


Sounds like you could make the case those are terrorist acts, regardless of the IQs of the intended perpetrators.


The men, who were taken into custody at John F. Kennedy International Airport on June 5, intended to take separate flights to Egypt on their way to Somalia "to join designated foreign terrorist organization Al-Shabaab and wage violent jihad," according to federal prosecutors.

The criminal complaint filed in U.S. District Court in Newark alleges that in 2007, Alessa and Almonte traveled together to Jordan, where they intended to enter Iraq to commit violence against U.S. troops there.

Nadia Alessa told CNN that her son went to 16 or 17 psychiatrists for what she called "anger management issues" that surfaced when he was a boy. He lived at his parents well-kept home, where his angry outbursts were common.

However, she said, he wasn't particularly religious. "He slept late. If he was devout, he would make his prayers on time. He didn't," she said.

She helped him pack for his trip to Egypt, though she said she resisted the idea from the start. Nadia Alessa said she was reassured by a man named "Bassim," who had befriended her son and Almonte. "He said we're gonna study Arabic. I said but here there are many schools. But he say in Egypt, they're better," she recalled being told by the man when she expressed concerns about Alessa moving to Egypt.

"Don't worry, I take care of them," she said Bassim told her days before her son and Almonte were arrested boarding a flight to Egypt. She said she believes the man was an undercover federal agent who recorded her son making incendiary comments against the United States and continued to build the case against him and Almonte.

"Since I saw him, I warned my son and Carlos," Nadia Alessa said. "But my son say 'Always you say about my friends they are undercover.' "

The Alessa family invited CNN on Saturday also talk to a woman who said she was set to marry Mahmood Alessa upon his arrival in Egypt. Nadia Alessa said she met her son's girlfriend the night before.

The 19-year-old woman, who said her name is Siham, sat at the family's home, cloaked in a niqab, a veil that covers the entire body and face with only a sheer cloth revealing the eyes.


Actually, that sound like a burqah. The niqab is a face veil pinned to the head veil, leaving only the eyes uncovered. But it isn't fair to expect a CNN reporter to get that right.

She said she met Mahmood Alessa in an online chat room. Siham showed CNN her passport stamped June 9, 2010, indicating her arrival at Kennedy airport from Paris, France. She also produced her airline itinerary, which shows that her trip started in Cairo -- where, she says, she was waiting for Alessa.

"We were supposed to get married and study awhile in Egypt. That was the plan," Siham told CNN.

She said she moved from Sweden, where she was born to Egyptian parents, to Cairo at Alessa's behest a few months ago.


She wears a burqah, yet wanders halfway round the world on her own with neither fatherly permission nor a chaperone? Who was her protector in Cairo, where lone females are regularly molested? Feminism certainly takes queer turns nowadays.

When he didn't arrive in Cairo on June 6, she was shocked to learn from a friend in New York that her soon-to-be fiance had been arrested.

"She told me that Mohamed got arrested for terrorism and that they were saying he was going to Somalia," Siham said in disbelief. "So I didn't know what to do; words can't explain what I felt. I was in shock and I couldn't stop crying."

She said she boarded a flight and arrived in New York a day before Alessa's arraignment Thursday. It was then that she saw him for the first time, through a veil in a federal courtroom.

"I didn't have any ticket booked or anything. I just went to the airport and I booked a ticket from there, and I left," Siham said.

CNN recently learned that Alessa and Almonte were followers of an extreme Islamist group based in New York. CNN obtained an image of the two suspects attending a protest in New York organized by the Islamic Thinkers Society on June 1. They appear to have been taking part in a demonstration against Israel.

One is holding a banner, the other an Islamic Thinkers Society poster that includes the slogan, "Exterminate the Zionist Roaches." The society's video of the event, posted on its YouTube channel, has since been removed.

The rally took place a week before the two men made their way to Kennedy airport and were arrested.

"My soul cannot rest till I shed blood. I wanna like be the world's [best] known terrorist," Alessa is alleged to have told an undercover agent in the United States last year. Later he said, "We'll start doing killing here, if I can't do it over there."

Another image -- from late 2008 -- shows Almonte at a different rally, holding a poster that says "Death to all Juice" (sic). It's not clear whether that rally was organized by the Islamic Thinkers Society. When asked about the rallies Alessa attended, Siham insisted his presence was a show of outrage -- not intent.

"But that doesn't make him a terrorist. That only shows how much he dislikes what the people are doing to the Muslims," she said. "That doesn't show he was going to Somalia and do anything."


My dear girl, you flew halfway round the world to marry a man you'd met on the internet. Your judgement appears to be a tad untrustworthy.
Posted by: Steve White || 06/13/2010 00:00 || Comments || Link || [336065 views] Top|| File under:
India-Pakistan
10 Taliban killed in Orakzai
Ten Taliban were killed and another six injured when fighter jets targeted their hideouts in Orakzai Agency, security sources said on Saturday.

According to the sources, fighter jets pounded Taliban hideouts in Ghaljo, Anjeerki, Nandar Mela, Mullah Batai and Dabori areas of Upper Orakzai, leaving 10 terrorists dead and another six injured.

Four terrorist hideouts were destroyed in the attack, the sources added.

Meanwhile, the Taliban torched four schools in various parts of the agency.

Security sources also confirmed the arrest of a Taliban commander Abdul Mateen Khan from Kohat on Friday.

In another development, police arrested four suspected people from Hangu district.


As opposed to being verified thadflerms or nadflards.


Police identified two of the arrested men as Dilawar Khan and Haji Mat, both wanted terrorists.

The military moved ground forces into Orakzai in April after months of aerial bombardment softened up the targets.

The action was prompted after intelligence reports said the Tehreek-e-Taliban Pakistan had took refuge in Orakzai after being driven out of South Waziristan. Military commanders deemed the Orakzai operation necessary to ease off pressure on Hangu, Kohat and Peshawar districts, where the TTP was attempting to compromise civilian security.
Posted by: Fred || 06/13/2010 00:00 || Comments || Link || [336068 views] Top|| File under: TTP
Iraq
Iraq's Central Bank Attacked by Al Qaeda
Militants wearing Iraqi military uniforms stormed Baghdad's Central Bank today after using a suicide bomber and at least four other bombs to blast their way into one of the city's most heavily-fortified buildings.

The attack killed at least 15 people and is believed to be the latest, and most audacious, in a series of attempts by resurgent but cash-strapped militia groups to access funds.

A senior officer responsible for security in the centre of the Iraqi capital told the Guardian the attackers bypassed several rings of checkpoints in a convoy of three trucks with military markings.

Such vehicles are ubiquitous throughout Iraq and are usually given right of way by drivers and a clear passage through congested roadblocks.

The use of police or military uniforms by terror groups was a common tactic throughout the chaotic years of 2005-2007, and has been a key reason for public trust in security forces remaining variable ever since.

A suicide bomber led the attack once the group was waved inside the bank compound shortly after 2.30pm, when most workers had left for the day.

The senior officer said scores of militants then entered the eight-story building in an apparent attempt to rob the vaults, known to hold gold bars, millions of dollars in cash and Iraqi dinars.

The attack intensified with each explosion, and within minutes gunfire was resounding throughout Baghdad's oldest merchant district, Rashid Street, forcing shopkeepers to barricade their premises and flee.

"The police were shooting everywhere, in the air and randomly," one vendor, who abandoned his clothes shop, said. "I don't know what was left behind, but there were explosions all the time."

Police said they had recovered at least 20 bodies from inside the bank, with the number thought to include militants.

Several fireman were shot dead as they battled a huge blaze that erupted from a petrol tank that supplied a generator.

Lethal raids on gold vendors or money exchangers have become relatively common in recent months.
Posted by: Frozen Al || 06/13/2010 14:25 || Comments || Link || [336085 views] Top|| File under:
Son of Al Qaeda mentor Issam Abu Mohammed al-Maqdessi 'killed in Iraq'
THE son of Jordanian Issam Abu Mohammed al-Maqdessi, former mentor of slain Al Qaeda in Iraq head Abu Musab al-Zarqawi, has been killed in clashes with U.S. forces, a family friend said tonight.

"We have learned that Omar and three other men were killed in clashes with American forces in the northern Iraqi city of Mosul last Saturday," June 5, the friend who asked not to be identified told AFP. "Omar, who left for Iraq several years ago to fight the Americans, was arrested there in 2006 but was released a year ago."

He said Maqdessi, 27, was not a member of the group run by Jordanian-born Zarqawi, who was killed in a June 2006 U.S. air strike northeast of Baghdad. "Omar had nothing to do with Zarqawi, and did not even meet him. His father accepted condolences yesterday (Saturday) in Yajuz (in Amman's northeast) and said his son Omar was the closest to his heart."

Last week, an Iraqi police source reported that four Arab nationals had been killed in clashes with U.S. and Iraqi forces in Shura village south of Mosul, after they refused to leave their house and allow troops to search it.

In 1992, Zarqawi met Omar's father - real name Issam Barqawi - and later joined his Sunni militant group Jaish Mohammed, or Mohammed's Army. The pair were detained in Jordan for five years for membership of an outlawed Islamist organisation but were freed as part of a general amnesty in 1999.

They later fell out over "ideological differences," however, and aides said Barqawi repeatedly denounced Zarqawi in messages posted on his website. Barqawi was arrested again in Jordan in 2005 after remarks he made to Al Jazeera television, but he was released in 2008 for "humanitarian reasons" after going on hunger strike. He has two wives and eight children.

This article starring:
ABU MUSAB AL ZARQAWI
al-Qaeda in Iraq
ISAM ABU MOHAMED AL MAQDESI
al-Qaeda in Iraq
ISAM BARQAWI
al-Qaeda in Iraq
OMAR AL MAQDISI
al-Qaeda in Iraq
Posted by: tipper || 06/13/2010 09:29 || Comments || Link || [336101 views] Top|| File under:
ISI interior minister netted in Falluja
ANBAR / Aswat al-Iraq: The al-Anbar Police Department personnel on Saturday captured the interior minister of the so-called Islamic State of Iraq (ISI) group during a security operation in eastern al-Falluja, a police official said.


Fooey. It's not a high official from Pakistan. Maybe next time...

"During a security raid on an area in al-Karma district, eastern Falluja, the security forces arrested Khalid al-Fahl, the interior minister of the ISI," Maj. General Bahaa al-Karkhi, the al-Anbar police chief, told Aswat al-Iraq news agency.

"The detained man is suspected of involvement in the murder of several civilians and policemen and is considered the mastermind behind bringing car bombs into Anbar," Karkhi said. He added that Fahl, who is on a list of most wanted 1,000 persons, is also responsible for activities of armed groups in the province.

The predominantly Sunni province of al-Anbar lies 110 km north of the Iraqi capital Baghdad.
Posted by: Steve White || 06/13/2010 00:00 || Comments || Link || [336070 views] Top|| File under:
Southeast Asia
Bombs and shootings kill 5, wound 24 in southern Thailand
Terrorists Suspected insurgents killed five people and wounded 24 in a bloody day of bombings and shootings in Thailand's troubled south, police said on Sunday.

Jihadis Militants threw two homemade grenades into busy eateries late on Saturday, killing a 35-year-old Buddhist man and injuring another 24. On the same day, four Muslim men were killed in shooting incidents across the restive southern provinces of Yala, Narathiwat and Pattani.

Also:

Four soldiers were wounded early Sunday after a bomb detonated by terrorists suspected insurgents destroyed their pickup truck while travelling on a road in the troubled southern province of Yala, police said. Combined government forces rushed to the scene of the incident and found the army pickup truck overturned in front of a factory in the provincial town, police said. They found an electric wire from the scene of the explosion, dragged into a nearby roadside rubber plantation.The four wounded soldiers were sent to the provincial hospital for treatment.

In a related incident in the neighbouring province of Pattani on Saturday night, police Sunday looked for more evidence at a karaoke bar which was hit by a grenade attack and where the owner's son-in-law was wounded. Police found a number of the grenade fragments inside the bar.
Posted by: ryuge || 06/13/2010 08:29 || Comments || Link || [336068 views] Top|| File under:
Muslim militants behead 3 Filipino loggers

Ay-Pee sez:


About 30 Abu Sayyaf gunmen ran into the three Christian men hauling timber in a rain forest near Maluso town on Basilan island Saturday. Relatives found their remains hours later, Basilan provincial police chief Antonio Mendoza said.

The latest killings apparently were a retaliation for the ongoing military and police operations, which have killed a number of militants, Mendoza said.
Let's see if I understand this correctly: Philippine forces target terrorists, the terrorists in turn attack civilians. None of the majority "moderate" muslims lodge any complaints.

How Islamic.
Posted by: gorb || 06/13/2010 02:02 || Comments || Link || [336078 views] Top|| File under:
Syria-Lebanon-Iran
Iran crushing freedom, opposition says on poll anniversary
TEHRAN (AFP) – Iran's opposition issued fresh calls for freedom on Saturday as the anniversary of a presidential election that sparked deadly street unrest passed off without major anti-government protests.

Demonstrators stayed away after opposition leaders Mir Hossein Mousavi and Mehdi Karroubi cancelled plans for new rallies against President Mahmoud Ahmadinejad because of safety concerns.

But the authorities still deployed thousands of security personnel in Tehran to quell any dissent, with police and the feared Islamic Basij militia out in force, especially around Tehran University and Sharif University.

The opposition leaders have vowed to continue their struggle.

Late on Friday, Mousavi said Iran's rulers had distanced themselves from the goals of the 1979 Islamic revolution and were "shutting peoples' mouths, banning the media, holding elections as we saw last year and filling the prisons" with their opponents.

The security forces used deadly force to quell the massive demonstrations that erupted after Ahmadinejad was returned to power last June in what the opposition alleged was a massively rigged poll. But no major protests were reported on Saturday, although Borna news agency said a group of pro-Mousavi students at Tehran University shouted "Allahu Akbar" (God is greatest), an opposition mantra.

Mousavi's website Kaleme.com reported that groups of students also staged a brief protest in the nearby Sharif University and clashed with Basij militiamen.
Late on Saturday the anti-Ahmadinejad chant "Death to Dictator!" was heard from rooftops in some parts of Tehran.

Earlier police and militiamen flooded Tehran University, Haft-e Tir Square, Azadi (Freedom) Square, Enghelab (Revolution) Square, and Valiasr Square -- all scenes of previous opposition protests. Security forces could also be seen in buses parked in nearby alleys, while many -- some wearing masks -- toured the streets on motorcycles.

Iran's deputy police chief Ahmad Reza Radan told ISNA news agency that a "few people in Tehran" had been arrested, but "no other problems were reported in the country."

Kaleme.com reported that a reformist journalist, Abdolreza Tajik, had been arrested but did not say when, adding that this was the third time he had been detained in 12 months.

In Paris, Iranian Nobel laureate and rights activist Shirin Ebadi told France 24 television the protests have subsided "because whoever went to demonstrate was either killed or arrested.

"But people go on protesting in other ways. The gap between the population and the government is increasing daily," added the outspoken critic of the regime who left Iran on the eve of last year's election.

The June 12, 2009 poll bitterly divided Iran's political elite and dragged supreme leader Ayatollah Ali Khamenei, who openly backs Ahmadinejad, into the crisis.
He accused the West of masterminding the protests in a bid to topple the Islamic regime.
For Mousavi and Karroubi, the opposition "Green Movement" is a grassroots initiative pursuing revolutionary aspirations including free elections, freedom of expression and respect for human rights.

Mousavi urged that the opposition movement be kept alive and said demonstrations are not the only way to protest.

"We should... help expand websites... as films shot on cellphones... are our best instruments. They act like an army," he said on Sahamnews, Karroubi's website.
Posted by: Steve White || 06/13/2010 00:00 || Comments || Link || [336068 views] Top|| File under:
Iran marks a year since disputed presidential poll
[Al Arabiya Latest] Iran on Saturday marks one year since the disputed presidential election returned hardline Mahmoud Ahmadinejad to power, with his rivals uncompromising in their continued opposition to his rule.

However opposition leaders Mir Hossein Mousavi and Mehdi Karroubi have called off plans to stage fresh anti-government demonstrations over safety concerns as the authorities vowed to crack down on any new protests.

The evolution of Iran's year-old opposition movement has been a study in indecision. Should it risk bloodshed and take to the streets? Is the aim to topple the ruling clerics or push for gradual reforms?

Clues about the direction -- caution over confrontation, Web posts over street rallies -- took on sharper relief Friday, on the eve of the first anniversary of the disputed re-election of President Ahmadinejad.

The security forces used deadly force to quell the massive street demonstrations that erupted after the results of the June 12 vote last year -- a poll which the opposition charged had been massively rigged.

Street protests against Ahmadinejad have not now been held for months, and Tehran's hardline governor renewed warnings on Friday against any attempts to stage demonstrations on Saturday.

A top Iranian police chief, Ahmad Reza Radan, said Friday any protests on the anniversary would be "confronted severely," according to the semiofficial ISNA news agency.

Tehran governor, Morteza Tamadon, was quoted by the semiofficial Mehr news agency as calling the opposition a "sedition current" seeking to confront the ruling system.

"A year later, it's clear that the hard-liners have won decisively through massive repression, deploying basij armed with clubs on motorcycles to curb crowds, jailing thousands of protesters, and torturing and executing some of them," wrote Juan Cole, director of the University of Michigan's Center for South Asian Studies and a frequent analyst and commentator on Iranian affairs.
Posted by: Fred || 06/13/2010 00:00 || Comments || Link || [336072 views] Top|| File under: Govt of Iran
Who's in the News
40
[untagged]
3
al-Qaeda in North Africa
2
Commies
2
al-Qaeda in Pakistan
2
Hamas
1
Govt of Iran
1
TTP
1
Taliban
1
al-Qaeda in Arabia
Bookmark
E-Mail Me
The Classics
The O Club
Rantburg Store
The Bloids
The Never-ending Story
Thugburg
Gulf War I
The Way We Were
Bio
Merry-Go-Blog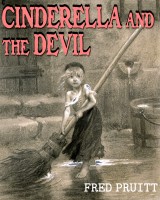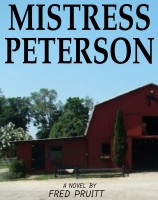 On Sale now!


A multi-volume chronology and reference guide set detailing three years of the Mexican Drug War between 2010 and 2012.

Rantburg.com and borderlandbeat.com correspondent and author Chris Covert presents his first non-fiction work detailing the drug and gang related violence in Mexico.

Chris gives us Mexican press dispatches of drug and gang war violence over three years, presented in a multi volume set intended to chronicle the death, violence and mayhem which has dominated Mexico for six years.
Click here for more information


Meet the Mods
In no particular order...


Steve White
Seafarious
tu3031
badanov
sherry
ryuge
GolfBravoUSMC
Bright Pebbles
trailing wife
Gloria
Fred
Besoeker
Glenmore
Frank G
3dc
Skidmark



Better than the average link...



Rantburg was assembled from recycled algorithms in the United States of America. No trees were destroyed in the production of this weblog. We did hurt some, though. Sorry.
44.197.101.251

Help keep the Burg running! Paypal: