Afghanistan
Nangarhar Negation News
Women and children among 14 wounded in Taliban mortar attack in Nangarhar

At least fourteen people including women and children were wounded in Taliban mortar attack in eastern Nangarhar province of Afghanistan.

According to the local government officials, the incident took place earlier today in the vicinity of Ghani Khel district.

The provincial government media office in a statement confirmed the incident and said at least fourteen people were wounded after a mortar round landed in Shergar market.

The statement further added that the incident took place around 7:30 am local time and women and children are among those wounded.

The health condition of at least six of those wounded in the attack has been reported critical, the provincial government added.

The anti-government armed militant groups including the Taliban insurgents have not commented regarding the report so far.

This comes as at least three civilians were killed, three were wounded, and three more were taken as hostages in an attack by the militants on a mosque in Chaparhar district.

The latest violence mainly claiming the lives of the civilians comes as the anti-government armed militants, specifically the Taliban group are blamed for the majority of the civilian casualties.

Militants kill 3 and take as many hostages in Nangarhar mosque attack

A group of insurgents launched an attack on a mosque in eastern Nangarhar province of Afghanistan on Wednesday, leaving at least six people dead or wounded.

The 201st Silab Corps of the Afghan National Army (ANA) forces said the incident took place in the vicinity of Chaparhar district.

A statement by the 201st Silab Corps said several militants attacked a mosque in Haji Abad village, leaving three people dead and three more wounded.
The statement further added that the militants also took three people as hostages and has taken them to an unknown location.

In the meantime, the 201st Silab Corps said at least two civilians were shifted to the hospital by the personnel of the Silab corps after they sustained injuries in a roadside mine explosion in Achin district.

The anti-government armed militant groups have not commented regarding the report so far.

The Taliban insurgents frequently use IEDs as the weapon of their choice to target the security forces and government officials but in majority of such incidents the ordinary civilians are targeted.

The United Nations Assistance Mission in Afghanistan (UANAMA) released its latest civilian casualties report late in April, covering a period of three months since the start of 2017.

According to the report, the Anti-Government Elements caused 62 per cent of civilian casualties – 1,353 civilian casualties (447 dead and 906 injured), reflecting a five per cent increase compared to the same period in 2016.

The UN mission also added it recorded a 12 per cent increase in civilian casualties caused by pressure-plate improvised explosive devices – 218 civilian casualties (86 dead and 132 injured).

Lashkar-e-Islam commander Shah Nawaz killed in Nangarhar airstrikes


A commander of the Pakistan-based Lashkar-e-Islam group has been killed in the airstrikes conducted in eastern Nangarhar province of Afghanistan.

The provincial police commandment said a total of five militants were killed in the airstrikes conducted on Wednesday evening and late night of the same day.

According to a statement by Nangarhar police, at least four foreign insurgents including the Lashkar-e-Islam commander identified as Shah Nawaz were among those killed.

The statement further added that the first airstrike was carried out around the evening time in Spin Zhari area of Nazian district, leaving the Lashkar-e-Islam commander Shah Nawaz dead.

The second airstrike was carried out late on Wednesday night in the vicinity of Mia Baba area of Haska Mina district, leaving four ISIS militants dead, including three foreign insurgents.

The local security officials are saying that the local residents in the two districts and the security personnel did not suffer any casualties during the operations.

Nangarhar is among the relatively calm provinces in eastern Afghanistan but the anti-government armed militant groups have recently increased their insurgency activities in some parts of the province during the recent years.

This comes as an anti-ISIS operation is underway in Nangarhar to eliminate the presence of ISIS affiliates in this province.

The US forces based in Afghanistan are also providing support to the Afghan forces during the operations, mainly involving airstrikes.
Posted by: badanov || 07/07/2017 00:00 || Comments || Link || E-Mail|| [299 views] Top|| File under: Taliban
7 militants die in Faryab
At least seven insurgents were killed in clashes with security forces in northern Faryab province on Wednesday night, local police officials said on Thursday.

In addition, eight insurgents were wounded. The clash started in Qaisar district of the province after a group of insurgents attacked security check posts in the district, according to officials.

"The clashes continued for several hours and a civilian was also killed in the fighting," officials said. However, officials did not provide more details about the clash. The Taliban have not yet commented on the attack.
Posted by: badanov || 07/07/2017 00:00 || Comments || Link || E-Mail|| [249 views] Top|| File under:
Shooting incidents on the rise in Kunduz
A number of Kunduz residents and provincial council members on Thursday said the security situation in the province has deteriorated substantially and that military personnel and civilians are being targeted mysteriously by unknown gunmen.

Kunduz provincial council members said dozens of security force members along with civilians have been killed by in Kunduz city in recent months.

"The figures show that at least 19 people have been killed in the (Kunduz) city alone. This is highly concerning. People are killed in areas close to the NDS office and the police headquarters. Police soldiers are also among those killed. This is a shame," said Amruddin Wali, head of Kunduz provincial council.

"Two people were killed on the Chahardara Road, two in the city center and one in the (greater) city. Also a bodyguard of the (police) chief was killed. These are murders. People are being threatened," said Khosh Mohammad Nasr Tayar, a member of the council.

Kunduz residents claim that the gunmen flee the scene immediately after shooting someone. "People are really frightened. People are killed inside the city and then they (the killers) escape. A few days ago, a person was killed in the city and the killers escaped in a rickshaw," said Hamidullah, a resident of Kunduz.

"Two people were killed in Zargariha (Jewelry) street and their weapons were taken. We were shocked," said Naqibullah, another Kunduz resident.

But according to the police chief, Abdul Hamid Hamidi, security forces are being targeted by the Taliban as the group has changed their war tactics. "We have arrested the perpetrators of the last two or three terrorist incidents where our soldiers were killed. This (targeted shootings) is part of the militants plans," he said.
Posted by: badanov || 07/07/2017 00:00 || Comments || Link || E-Mail|| [244 views] Top|| File under:
Africa North
Fighting erupts near Sirte
Tripoli, 6 July 2017:

There has been a clash near Sirte between Bunyan Marsous (BM) units and forces loyal to the Libyan National Army (LNA)

The BM operations room said that the encounter yesterday at Qasr Abu Hadi, south of Sirte, had happened when its men were tracking suspected IS terrorists. The BM force had been attacked by "tens of vehicles" in three columns.

An LNA source has said that there was a reconnaissance in force in the area made up of four tanks and 40 vehicles.

The BM claimed that the LNA force consisted of irregular units led by Qaddafi-era officers from the Qadhadfa and Magharba tribes.

Neither side mentioned any casualties nor the extent of the gunfire that was exchanged. The BM reported that the LNA force was still at Qasr Abu Hadi. It did not say what had happened to the IS suspects. It had first put out a statement saying their men had been attacked by the IS fighters which it later changed to explain they had in fact come under fire from the LNA .

The BM operations room said today that it was urging the Presidency Council (PC) to investigate how the LNA came to be operating in the same area where IS were active.

Abu Hadi, where Muammar Qaddafi claimed to have been born, is 2km east of Gardabya, which serves as the the region's main airport.

The incident comes only a week after LNA's Saiqa Special Forces Commander Wanis Bukhamada praised the role of BM in ousting IS from Sirte last December. He said the LNA would welcome any regular forces that helped in the fight against terrorism.
Posted by: badanov || 07/07/2017 00:00 || Comments || Link || E-Mail|| [247 views] Top|| File under:
Arabia
Saudi security officer killed in Eastern Province attack
[Ynet] A Saudi security officer was killed and six others injured on Thursday morning by an

bomb

which targeted their patrol in eastern Soddy Arabia


...a kingdom taking up the bulk of the Arabian peninsula. Its primary economic activity involves exporting oil and soaking Islamic rubes on the annual hajj pilgrimage. The country supports a large number of princes in whatcha might call princely splendor. When the oil runs out the rest of the world is going to kick sand in the Soddy national face...


, said a statement carried by state news agency SPA.

The attack occurred in al-Awamiya, located in the oil-producing Eastern Province, a flashpoint between the Sunni

Moslem

government and minority Shi'ites complaining of discrimination.

Posted by: trailing wife || 07/07/2017 03:06 || Comments || Link || E-Mail|| [247 views] Top|| File under: Govt of Iran Proxies
Belgium seeks more suspects in terror case, new attack feared
[AlAhram] Belgian prosecutors said Thursday they were looking for further suspects in an emerging terror investigation and that they feared a possible attack.

"We are still looking for several terrorism suspects," Eric van der Sypt, the

front man

for the federal prosecutors' office, told VTM television, adding, "We fear they may feel cornered. We therefore fear there could be the same reaction as on March 22 (2016)."

Van der Sypt was referring to twin attacks by

jacket wallah

s in Brussels on March 22 2016, killing 32 people, that occurred after police came across a weapons cache.

On Wednesday, police charged two brothers of a convicted jihadist with belonging to a "terrorist group," suspected of planning an attack with a large stash of weapons including Kalashnikov rifles.

The pair, named as Akim and Khalid Saouti, were among four people detained in the Brussels suburb of Anderlecht, two of whom were later released.

A fifth man was tossed in the slammer
Drop the rosco, Muggsy, or you're one with the ages!
across the border in northern

La Belle France

, near the city of Lille.

A source close to the probe said the two men

in jug

are brothers of Said Saouti, a member of the Kamikaze Bikers club


...a Salafist motorcycle gang inspired by ISIS, several of whose members were arrested in the final days of 2015 for planning a Paris-style mass attack on Brussels' Grand Place and the nearby police station..

who was placed in durance vile
Into the paddy wagon wit' yez!
for six years in 2016 for recruiting people to jihadist organizations and supporting the Islamic State
...formerly ISIS or ISIL, depending on your preference. Before that al-Qaeda in Iraq, as shaped by Abu Musab Zarqawi. They're very devout, committing every atrocity they can find in the Koran and inventing a few more. They fling Allah around with every other sentence, but to hear the pols talk they're not really Moslems....
(IS) group on social media.
RTL news network cited Van der Sypt as saying the authorities had no "new element" suggesting that an attack was imminent.

A source with knowledge of the French operation said the fifth man was suspected of planning a "violent attack."
Police had searched four houses and two garages overnight in the Anderlecht district of Brussels. In one garage they found three Kalashnikovs, ammunition, other firearms and four detonators, the prosecutors said.

Police also found a blue police beacon, a security agency uniform, two police uniforms and a civil protection service uniform, suggesting that the group may have been planning an attack disguised as security forces.
Posted by: trailing wife || 07/07/2017 01:17 || Comments || Link || E-Mail|| [297 views] Top|| File under: Islamic State
Islam Terror attack with AK47 in #Gava. 2 injured policemen (1 seriously injured)
[Twitter]



Update at 12:40 a.m. EDT:

Man arrested after two police officers shot 'with AK-47' in Spain

[Metro.co.uk] A man has been tossed in the clink
Drop the rod and step away witcher hands up!
after two

coppers

were shot in Spain.

The

coppers

were seriously injured in the northeastern town of Gava, in Barcelona province, earlier today at around 3pm (UK time).

The two officers, aged 50 and 62, were allegedly shot with an AK-47 rifle after they approached a suspicious-looking car.

The suspect reportedly ran from the vehicle following the incident and barricaded himself in a nearby home.

He was eventually detained.

Both of the victims were hurt badly but one of them is thought to be in a more serious condition. The

coppers

were taken to hospital.

The incident was not thought to be related to terrorism.

A Spanish Home Office spokeswoman said: 'With the information available, the incident in Gava is not related to terrorism.'
Posted by: Bright Pebbles || 07/07/2017 00:00 || Comments || Link || E-Mail|| [335 views] Top|| File under:
Iraq
Iraqi commanders: IS families have joined Mosul fight
[Yahoo] Iraqi commanders say female Islamic State militants are firing on their forces and using children as human shields as the extremist group defends its last sliver of Mosul's Old City.

The militants' use of human shields has repeatedly slowed Iraqi advances throughout the nearly nine-month offensive to retake the country's second largest city, and the commanders' frustration was on display as they watched surveillance footage from the front lines.

"The women are fighting with their children right beside them," Lt. Gen. Sami al-Aridi said as he was briefed by an officer holding a tablet computer showing drone imagery. "It's making us hesitant to use airstrikes, to advance. If it weren't for this we could be finished in just a few hours."

Another officer in the command post suggested using Iraqi artillery, which would not require approval from the U.S.-led coalition. "They're all Daesh, just kill them all," the commander said, referring to the IS group by its Arabic acronym.

"There are civilians there, but they are Daesh families," said another officer. Neither would agree to speak on the record, in line with military regulations.


In this case, kill them all and let God sort them out.


"For a child, even if his father is a criminal, what has he done?" al-Aridi said. "At the same time, my men are still taking casualties. We had 14 wounded today already."


Would you like this child to babysit yours in another ten years?


Women have also carried out suicide bombings against Iraqi forces. Three female suicide bombers hiding among fleeing civilians killed at least three soldiers over the past week.

Prime Minister Haider al-Abadi congratulated his forces on their "big victory" in Mosul on Tuesday, as they appeared to be on the verge of driving the militants from their last stronghold, but the grinding, house-by-house fighting continues.

It's unclear how many civilians remain in the militants' last enclave, which is less than one square kilometer (mile), but the U.N. says some 2,000 to 3,500 people have been fleeing on a daily basis.

The battle to retake Mosul has already forced 870,000 people from their homes, according to the U.N.

IS militants captured the entire city in a matter of days in the summer of 2014, when they swept across northern and central Iraq. Iraqi forces, with the help of a U.S.-led coalition, have since retaken most of that territory, and view Mosul as a decisive battle.
Posted by: gorb || 07/07/2017 08:22 || Comments || Link || E-Mail|| [294 views] Top|| File under: Islamic State
3 ISIS troops die in grenade attack in Hawija
Hawija (IraqiNews.com) Four Islamic State militants were killed and injured in a bomb blast, southwest of Kirkuk, a security source said.

"Unknown persons attacked on Thursday a vehicle for Islamic State militants in al-Isslaniya village in Hawija town, southwest of Kirkuk," an anonymous security source told AlSumaria News.

A leader in charge of security affairs and two of his companions were killed, while a fourth was injured by a hand grenade thrown by the unknown elements, the source added.

Hawija, located 55 KM west of Kirkuk, has been held by IS since mid-2014, when the group emerged to proclaim an Islamic "caliphate" in Iraq and Syria. The group executed dozens of civilians and security members there, forcing thousands to flee homes.

In May, news reports quoted sources as saying that the extremist group opened alternative headquarters for its so-called "Nineveh State, "Dijlah State", "Salahuddin State" and "Diyala State" in Hawija.

IS still holds three towns in western Anbar close to the borders with Syria, in addition to a few areas in Salahuddin, Diyala and Kirkuk. The Iraqi government is expected to aim at those strongholds once the Mosul battle is concluded.

Dozens of residents from Hawija and the regions in its vicinity escape to Kirkuk province on a daily basis. Despite the risky routes to the freed regions, the civilians prefer death to staying under IS control.
Posted by: badanov || 07/07/2017 00:00 || Comments || Link || E-Mail|| [246 views] Top|| File under: Islamic State
40 ISIS troops die in battle with Iraqi forces in Salahuddin
Salahuddin (IraqiNews.com) Iraqi troops killed, Thursday, 45 Islamic State militants and arrested five others, north of Salahuddin province, Petra News Agency reported.

"Iraqi army troops thwarted an attack by IS militants against a security site in Shirqat town," Col. Ali al-Shemari told Petra. "Troops responded killing 45 fighters and arresting five others."

On Wednesday, Ali al-Dawdah, mayor of Shirqat, was quoted as saying that four IS militants, two tribal fighters and a civilian were killed as government and tribal forces repelled an attack by the group militants, who sneaked into the western side of the town to other villages in the province.

The province has seen an escalation in IS attacks against security troops.

Despite recapturing large areas of there since the group emerged in 2014, observers believe the group could still pose a security threat.

The eastern coast of Shirqat, which lies on the west bank of the Tigris river in Salahuddin province, is still under the IS control, while the western coast was liberated last year. It's believed that the group has been launching there setting off from Hawija, its stronghold in neighboring Kirkuk.

Pivotal regions that link between each of Diyala, Salahuddin and Kirkuk, are still held by IS posing threats to the liberated regions.
Posted by: badanov || 07/07/2017 00:00 || Comments || Link || E-Mail|| [607 views] Top|| File under: Islamic State
Mosul Offensive News


Iraqi forces capture ISIS underground camp

Mosul (IraqiNews.com) The Iraqi Federal Police have gained control on a huge Islamic State military base in Mosul.

In a statement, Lt. Gen. Shaker Jawdat, chief of Federal Police, said the troops were able to control a training center known as 'Abu Massoud camp' at al-Bouseif village, west of Mosul.

The camp, according to Jawdat, is located 10 meters under the ground on area of 1,500 meters.

Moreover, the troops gained full control on al-Sarjkhana street reaching to Tigris River, the source added.

Special forces of the Federal Police controlled al-Shawaf building in al-Nujeifi region, in the Old City, according to Jawdat. Snipers are deployed on the top of the building to secure the troops in the region.

Fifteen IS militants were killed, he added.

On Wednesday, Jawdat declared death of around sixty Islamic State militants, including snipers, while combing Mosul's Old City regions.

Four regions including al-Nujeifi, al-Sarai and parts of Lakash and Bab Jadid were still held by IS, Jawdat declared earlier this week. Once liberated, Federal Police will announce accomplishing its goals there.

20 ISIS Bad Guys die as Kurd grl is freed

Mosul (IraqiNews.com) A Yazidi girl has been freed, while three Islamic State militants, who attempted killing her while trying to flee Mosul's Old City, were killed, the War Media Cell reported.

In a statement, the Defense Ministry's WMC said troops "freed a Yazidi girl and killed three IS fighters who tried to kill her while fleeing toward troops in al-Shahwan region."

Troops, according to the statement, also killed another 17 IS suicide attackers at the same region.

According to the latest estimate by the Directorate of Yazidi Abductees Affairs in Duhok, more than 6,417 Yazidi persons were freed from IS.

Many Yazidis were persecuted and held in Mosul by Islamic State, which considered them devil-worshippers.

A study on the number of Yazidis affected showed that at least 9,900 of Iraq's Yazidis were killed or kidnapped in just days in an attack by the militants in 2014.

Iraqi command dies in Old Mosul

Mosul (IraqiNews.com) A commander of the Interior Ministry's Rapid Response forces was killed on Thursday during the ongoing battles to retake remaining regions held by Islamic State in Mosul's Old City.

A brief statement by the Rapid Response said "Cap. Hamid al-Azzawi was killed in the battles at Old City."

A security source told Shafaq News, "Cap. Hamid Mohamed was killed, while another lieutenant general officer was injured by IS militants near al-Sarjkhana in the Old City."

Another source said "Federal Police troops resume their advance in the last remaining 200 meters for the troops at the southern axis."

Fierce clashes, according to the source, are ongoing at the Old City alleys. "The Counter-Terrorism Service troops are 100 meters away from Tigris River at al-Midan region," the source said adding that IS fighters only have suicide attackers and snipers to depend on.

Meanwhile, Lieutenant General Abdul-Wahab al-Saadi of the Counter Terrorism Service (CTS), said troops killed ten suicide attackers , wearing explosive belts, while advancing through al-Midan region.

Iraqi commanders say IS families have joined Mosul fight

[Ynet] Iraqi commanders say female Islamic State militants are firing on their forces and using children as human shields as the extremist group defends its last sliver of Mosul's Old City.

The militants' use of human shields has repeatedly slowed Iraqi advances throughout the nearly nine-month offensive to retake the country's second largest city, and the commanders' frustration was on display as they watched surveillance footage from the front lines.

"The women are fighting with their children right beside them," Lt. Gen. Sami al-Aridi said as he was briefed by an officer holding a tablet computer showing drone imagery. "It's making us hesitant to use airstrikes, to advance. If it weren't for this we could be finished in just a few hours."
Posted by: badanov || 07/07/2017 00:00 || Comments || Link || E-Mail|| [333 views] Top|| File under: Islamic State
Israel-Palestine-Jordan
Officer lightly hurt in Damascus Gate attack, police say
[IsraelTimes] Paleostinian assailant carried no weapon, to be questioned on motive, according to

Sherlocks



A Border Police officer was lightly hurt Thursday after he was attacked by a Paleostinian man near Damascus Gate outside Jerusalem's Old City, police said.

Officers asked the man to identify himself, but he refused.

According to a police statement, the unarmed man then attacked one of the officers.

He was quickly subdued and tossed in the slammer
Youse'll never take me alive coppers!... [BANG!]... Ow!... I quit!
. The suspect had no weapon on his person, and was not hurt in the altercation.

The officer was treated by a medic at the scene and taken to the hospital for unspecified additional medical care.

There was no immediate word on the assailant's motive. The police statement said he will be questioned "to clarify the reasons" for his behavior.

The Damascus Gate area is a flashpoint site for Paleostinian terror attacks.
Posted by: trailing wife || 07/07/2017 03:06 || Comments || Link || E-Mail|| [238 views] Top|| File under:
IDF find weapons lathes in WB, prepare terrorist's home for demolition
[Ynet] In overnight operations, IDF seals off firearms workshop after confiscating 2 lathes in al-Ram used to manufacture improvised weapons often used in terror attacks; in separate operation, combat engineers prepare for demolition of the home of one of the terrorist involved in the murder of Hadas Malka last month.

The IDF, the Shin Bet, the Border Police and the Israel Police carried out a joint operation overnight Wednesday during which they discovered weapons-manufacturing equipment in the Paleostinian village of al-Ram northeast of Jerusalem.

Following the discovery, the security forces sealed off two of the illegal workshops while two lathes were confiscated along with numerous other weapons. Another lathe was located in a village in situated in the Etzion Regional Division.

In a separate overnight operation, the IDF carried out a mapping of the home belonging to a terrorist from the village of Deir Abu Mash'al ahead of its demolition for his role in a recent combined terror attack at the Damascus Gate in Jerusalem during which MSG. Hadas Malka was killed.

In the attack, three

snuffies

armed with semi-automatic weapons and knives struck in two different parts of Jerusalem's Old City, killing the 23-year-old border policewoman.
Posted by: trailing wife || 07/07/2017 00:06 || Comments || Link || E-Mail|| [567 views] Top|| File under:
Southeast Asia
Duterte vows to eat militants after beheadings
Philippine President Rodrigo Duterte has threatened to eat alive the Islamist militants behind the abduction and beheadings of two Vietnamese sailors in a furious reaction to the killings.

The remains of the two hostages, who were kidnapped along with four other crew members of a Vietnamese cargo ship in November last year, were recovered off the southern region of Mindanao by Philippine troops on Wednesday.

The military blamed the killings on the notorious kidnap-for-ransom Abu Sayyaf group with a stronghold in the area, and which is known to behead its hostages unless ransom payments are made.

"I will eat your liver if you want me to. Give me salt and vinegar and I will eat it in front of you," Duterte said in a speech before local officials late Wednesday.

"I eat everything. I am not picky. I eat even what cannot be swallowed."

Holding up a mobile phone with a photo of the slain Vietnamese sailors, Duterte angrily cursed the militants.

"Will we allow ourselves to be enslaved by these people? Son of a whore."

Duterte, 72, ordered a military offensive against the Abu Sayyaf and other militants in the southern Philippines last year.

Abu Sayyaf, originally a loose network of militants formed in the 1990s with seed money from Osama bin Laden's Al-Qaeda network, has splintered into factions, with some continuing to engage in banditry and kidnappings.

One faction has pledged allegiance to the Islamic State group, and joined militants battling security forces since late May in Marawi, the largely Catholic nation's most important Islamic city.

The militants continue to occupy parts of the southern city despite a US-backed military offensive there that has claimed more than 460 lives and displaced nearly 400,000 people.

Duterte often uses extreme language, particularly when talking about Islamist militants.

Last year, the leader said he would eat Abu Sayyaf militants alive in a bloodthirsty vow of revenge following a bombing in Davao, his southern home city that claimed 15 lives.

Duterte said Vietnam had raised concern about a series of high-seas kidnappings blamed on the Abu Sayyaf when he visited Hanoi last year.

On Wednesday, Vietnam's foreign ministry condemned the killing of the two sailors as it called for heavy punishment.

One of the six crewmen was rescued last month and three remain in captivity according to the Philippine military.

It says Abu Sayyaf militants are holding a total of 22 hostages, including eight other Vietnamese.
Posted by: gorb || 07/07/2017 08:46 || Comments || Link || E-Mail|| [530 views] Top|| File under: Abu Sayyaf (ISIS)
Syria-Lebanon-Iran
2 die in suicide bombing attack in Homs
A terrorist bombing rocked a main bus station in Hama city, leaving two persons dead and 9 others injured, according to SANA news agency.

"A terrorist with an explosive belt blew himself up at the western bus station in Hama," state television said.

Source: SANA
Posted by: badanov || 07/07/2017 00:00 || Comments || Link || E-Mail|| [269 views] Top|| File under:
Syrian Army Combat Summary
The Syrian Air Force carried out intensive sorties against positions and fortifications of the ISIL terrorists in Badyiat Hmeimieh in the eastern countryside of Homs.

A military source told SANA on Thursday that a number of the ISIL terrorists were killed in the sorties and their equipment was destroyed to the southwest of Hmeimieh area.

Hama

The Syrian Air Force killed a number of ISIL terrorists to north of Jana al-Elbawei in Salamiyeh countryside in Hama province, inflicting heavy losses upon them in personnel and equipment .

Raqqa

The Syrian Air Force carried out a series of airstrikes against positions of the ISIL terrorists in the western countryside of Raqqa , destroying their gatherings to the south of Beir Abu Kobra, al-Fahdi Station and north of al-Zamleh, and killing scores of them.

Deir Ezzor

Over the past few hours, the Syrian Air Force carried intensive airstrikes targeting the ISIL hideouts and movement axes in al-Thardeh, al-Taim and Howeijet Katea areas and in the villages of al-Bghiliyeh and al-Juneineh and in the neighborhoods of al-Howeiqa and al-Hamidiyeh in Deir Ezzor.

A military source told SANA that the army airstrikes left a number of terrorists dead and destroyed their positions and barricades.
Posted by: badanov || 07/07/2017 00:00 || Comments || Link || E-Mail|| [250 views] Top|| File under: Govt of Syria
Syrian forces fingered for chemical artillery attack in Damascus
Damascus (Syria News) The Syrian regime forces, and their affiliated militias, on Thursday, shelled the outskirts of Jobar neighborhood, in the capital, Damascus, with the toxic chlorine gas, Qasioun News reported.

Medical sources informed that more than eight Syrian rebels have arrived in field hospitals, while suffering suffocation, while pointed out that the suffocation cases are mild.

Furthermore, government forces also shelled the neighborhood, using dozens of ground-to-ground missiles, while engaged in clashes with the Syrian rebels in the outskirts of the neighborhood, but no casualties were reported so far.

It is noteworthy that the regime forces are seeking to isolate Jobar neighborhood from eastern Ghouta area, but all of their attempts failed.
Posted by: badanov || 07/07/2017 00:00 || Comments || Link || E-Mail|| [249 views] Top|| File under: Govt of Syria
Who's in the News
47
[untagged]
8
Islamic State
5
Govt of Pakistan
5
Commies
3
Govt of Syria
2
Sublime Porte
1
Hezbollah
1
Houthis
1
Moslem Colonists
1
Muslim Brotherhood
1
Palestinian Authority
1
Salafists
1
Taliban
1
Abu Sayyaf (ISIS)
1
Govt of Iran Proxies
1
Govt of Iraq
1
Govt of Qatar (MB)
1
Hefajat-e-Islam
Bookmark
E-Mail Me
The Classics
The O Club
Rantburg Store
The Bloids
The Never-ending Story
Thugburg
Gulf War I
The Way We Were
Bio
Merry-Go-Blog
Hair Through the Ages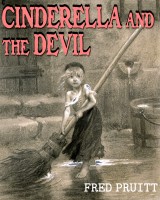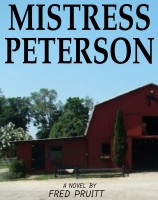 On Sale now!


A multi-volume chronology and reference guide set detailing three years of the Mexican Drug War between 2010 and 2012.

Rantburg.com and borderlandbeat.com correspondent and author Chris Covert presents his first non-fiction work detailing the drug and gang related violence in Mexico.

Chris gives us Mexican press dispatches of drug and gang war violence over three years, presented in a multi volume set intended to chronicle the death, violence and mayhem which has dominated Mexico for six years.
Click here for more information


Meet the Mods
In no particular order...


Steve White
Seafarious
Pappy
lotp
Scooter McGruder
john frum
tu3031
badanov
sherry
ryuge
GolfBravoUSMC
Bright Pebbles
trailing wife
Gloria
Fred
Besoeker
Glenmore
Frank G
3dc
Skidmark
Alaska Paul



Better than the average link...



Rantburg was assembled from recycled algorithms in the United States of America. No trees were destroyed in the production of this weblog. We did hurt some, though. Sorry.
75.101.220.230