Afghanistan
Kunduz highway reopens
The Baghlan-Kunduz highway was reopened to traffic on Friday after four days of clashes between government forces and the Taliban, local officials said.

Taliban had established check posts in Omarkhail and Madrassa villages in Ali Abad district along the highway, said Sayed Qurban Musawi, executive officer of Pamir 20th Division.

The check posts were removed and the Taliban suffered heavy losses in the battle, Musawi added.

"At least 23 militants were killed and 13 others were wounded (in the offensive). The security forces have foiled the mines planted on the highway by the insurgents. The highway is opened now," he stated.

Kunduz security officials also said all the villages close to the Baghlan-Kunduz highway have been cleared of militants.

"We conducted an operation against their (militants') check post and killed eight of them. Others escaped. Ten of them are wounded and are in bad condition," said Alimshah Adib, head of Afghan Public Protection Force in Kunduz.

"A military outpost should be established here in order to prevent a comeback by the Taliban," said Jan Agha, the police chief for Ali Abad district.

Kunduz residents their houses were used as strongholds by insurgents in the four-day fighting, leaving damages to houses.
Civilian houses in Ali Abad district in Kunduz

"Taliban's stronghold was in this house. There were heavy and light weapons in this house," said Nazar Mohammad, a resident of Kunduz.

The fighting was intense in Madrassa and Omarkhail villages in the past four days compared to other parts of the province, local officials said.

The battle in Kunduz started on Sunday when the Taliban attacked security forces' outpost in parts of the province, including the outskirts of Kunduz city.
Posted by: badanov || 07/08/2017 00:00 || Comments || Link || E-Mail|| [6463 views] Top|| File under: Taliban
4 students die in Fayab crossfire
At least four university students were killed and one other was wounded in a clash between government forces and the Taliban in Khwaja Sabz Posh district in Faryab province, local officials confirmed on Friday.

Khwaja Sabz Posh district governor Abdullah Masoumi said the incident took place in Chenarhai Sharaf Beg village in Khwaja Sabz Posh district when a group of student were traveling from Balkh to Fayab district, but he said they were trapped in the clash between security forces and the Taliban.

One of the students was wounded in the incident, he said.

The district governor added that two Public Order Police force members were wounded and a military tank was burnt in the conflict.
Posted by: badanov || 07/08/2017 00:00 || Comments || Link || E-Mail|| [6464 views] Top|| File under: Taliban
Africa North
3 LNA soldiers found shot to death near Tripoli
[LibyaHerald] Three soldiers attached to Libyan National Army (LNA) and two of their friends were found shot dead today in Wadi Rabie, near Tripoli International Airport.

The three were members of Brigade 103, which belongs to the LNA's western command. In a statement this evening mourning them, it said they had been shot "treacherously."

Naming four of them as Ghassan Shahima, Wajdi Shahima, Ahmed Al-Alem and Ahmed Al-Yacoubi ­(the identity of the fifth man has not been announced), it said they were originally from Tajoura and had been visiting friends and family in the capital for the first time in a long time. They had then gone missing, only to be found dead at dawn this morning.

It vowed to avenge their deaths which it blamed on Tripoli's militias. It did not state which ones.

Wadi Rabie, consisting mainly of farms, is largely in the hands of militias opposed to both the Presidency Council and the LNA.

Brigade 103, formerly Brigad 101, is operating in the Bir Ghanem area, 90 kilometres southwest of the capital.
Posted by: badanov || 07/08/2017 00:00 || Comments || Link || E-Mail|| [6471 views] Top|| File under:
Pro-Ghwell forces halt advance on Tripoli
Tripoli/Tunis 7 July 2017:

Military forces massing around Tripoli, planning to overthrow the Presidency Council (PC) and re-install Khalifa Ghwell in power halted their advance after PC head Faiez Serraj ordered forces in the capital to resist them and called on "friendly countries" to take action "to ensure the security of the capital and to protect civilians in the event of any recklessness by these rogue groups".

The PC described the militants as "outlaws", saying they would be be dealt with decisively with force.

The call to friendly countries has been interpreted as a request to western powers to bomb the militants.

Several different forces are said to have rallied to the offensive. Apart from Saleh Badi's Samoud forces from Misrata, another Misratan commander, Mohamed Issa, was said to be in Tarhouna today rallying the Kani brigade and the forces of Salah Marghani, while Zawia Islamist commander Abu Obeida Al-Zawi was said to be preparing his forces. So too was Amazigh Islamist leader Said Kuwejil whose militiamen were forced out of the capital along with all the other militias supporting Ghwell at the end of May.

Badi himself was reported to be in Gharyan trying to encourage forces there to join the movement, while there were claims that Ghwell had provided a number of vehicles to militants in Emsalata to ensure they joined as well.

Altogether, it was reported that some 300 armed vehicles supporting Ghwell had moved towards Tripoli yesterday. Those coming from Misrata were reported to have stopped Garabulli, some 60 kilometres weat fo Tripoli, following Serraj's warning.

This evening, though, there were reports that armored vehicles belonging to the Benghazi Defence Brigades had entered the Nakeel resort near Tajoura. Residents in the area also reported hearing jets flying overhead.

During the day, the PC mobilised its security services in the ministries of interior and defence and the Presidential Guard. Two of the most powerful militia leaders supporting the PC, those led by Haitham Tajouri and Abdul Ghani Al-Kikli (Ghneiwa) have moved forces into several locations in the capital. Ghneiwa reinforced positions on the Airport Road, in Abu Sleem and in Hadba.

Serraj also discussed plans with senior commanders to confront the threat from the Ghwell forces. The commanders of the central and western military regions, Mohammed Al-Haddad and Osama Al-Juwaili, also looked reviewed strategy with interior minister Arif Khoja.

Whether they are prepared to bomb the militants, the Ghwell push appears to have cause some alarm among the PC's international allies. Following the PC statement, British ambassador Peter Millett tweeted: "Tripoli is calm. Agree that criminals pose threat to civilians. Important that they will no cause violence."

This was echoed by the Italian embassy which said: "Stop playing with the security of the capital. Respect its citizens and their safety. Tripoli belongs to all."

UNSMIL followed suit, saying it was "disturbed by reports of armed groups mobilising around Tripoli. Remind parties of duty to protect civilians under International Law." It also reiterated its support for the PC.
Posted by: badanov || 07/08/2017 00:00 || Comments || Link || E-Mail|| [6469 views] Top|| File under:
Gunmen shoot dead senior police officer on outskirts of Cairo
[AlAhram] An Egyptian national security officer was

rubbed out

on Friday by

gunnies

in the governorate of Qaliubiya, according to an interior ministry statement.

The

person or persons unknown

, who were riding a

cycle of violence

, shot the senior policeman while he was on his way to the mosque in the town of al-Jabal al-Asfar in the northern part of Greater Cairo.


This'll be Hasm or one of the other military "offshoots" of the Muslim Brotherhood that appeared last year.

The attack came hours after the Egyptian military said 26 soliders were killed or injured by

boom-mobile

s near a checkpoint in the North Sinai city of Rafah.
Posted by: trailing wife || 07/08/2017 00:00 || Comments || Link || E-Mail|| [6465 views] Top|| File under: Muslim Brotherhood
IS claims attack in Egypt's Sinai that killed 26 soldiers
[IsraelTimes] Dozens of jihadist fighters storm remote military outpost with suicide

boom-mobile

and heavy machine gun fire.

Islamic

Death Eaters

attacked a remote Egyptian army outpost in the Sinai Peninsula with a suicide

boom-mobile

and heavy machine gun fire on Friday, killing at least 26 soldiers in the deadliest attack in the turbulent region in two years.

After nightfall, the Islamic State
Continued on Page 49
Posted by: trailing wife || 07/08/2017 00:00 || Comments || Link || E-Mail|| [6467 views] Top|| File under: Ansar Bayt al-Maqdis (IS)
Arabia
Houthis uses fuel boats for attacks
London – Even the producers of the Johnny Depp-helmed "Pirates of the Caribbean" film franchise have not reached the heights of criminal imagination as the Houthis and Saleh militias in their threats to maritime traffic in Bab al-Mandab.

The strait, which witnesses 7 percent of the world's maritime traffic, is the scene of a non-traditional war that is threatening the passage of some 25,000 ships annually and 4.7 million oil barrels daily, said a US Energy Information Administration report.

Saudi military expert Amro al-Ameri said that trade ships are the most vulnerable to the militia attacks because international law does not allow them to be armed.

He warned that the Houthi attacks are not limited against Arab Coalition ships, but they are a violation of international and maritime laws, which threatens world peace. He therefore underlined the need for political escalation from the entire world, not just the Arab Coalition, to confront the threat.

Ameri said that warships can confront the Houthi boats as they are equipped to deal with marine warfare. The difficulty lies in protecting civilian or trade ships, he said, because they travel in a "peaceful manner and are simply crossing the strait."

They are not prepared for a confrontation with the Houthi threat and they often have a small crew that can just manage the operation and navigation of the vessel, he added.

Furthermore, international law prohibits these ships from carrying or stocking weapons and they should therefore be placed under its protection, he demanded.

"Iran's threats to international maritime navigation should be interpreted politically before being interpreted militarily. The policy of political blackmail is one that Tehran adopts in promoting its revolutionary pride on the internal scene," explained Ameri.

"On the international scene, it aims to bleed the US politically and force it to adopt a political approach that would yield political geo-strategic gains for it in the Arab Gulf and Arab and Red Seas," he stressed.

Ameri said that the United Nations Convention on the Law of the Sea, which was signed by 132 countries, ensures the freedom of navigation in all of the world's straits.

Article 38 of the Convention stressed: "All ships and aircraft enjoy the right of transit passage, which shall not be impeded."

According to Abdullah al-Juneid, a political researcher at Jordan's CMT Studies Center, said that Iran is seeking to achieve geo-strategic goals in the Hormuz Strait, Arab Sea and Bab al-Mandab.

To that end, it has employed the "Qader" rocket that the Houthis have used in their criminal attack against an Emirati relief vessel, Swift, in the Red Sea on October 1, 2016, he continued.

Similar rocket attacks targeted a US destroyer and Arab Coalition ship.

The Qader rocket has a range beyond that of the Red Sea, meaning that several coastal locations can fall in the line of fire if these rockets are mounted on speedboats, he warned.

"Iran has even developed remote-controlled booby-trapped boats that were used to attack a Saudi frigate near the Hodeidah coast," al-Juneid said.

This same tactic was used to target a Saudi oil platform in the Red Sea.
Posted by: badanov || 07/08/2017 00:00 || Comments || Link || E-Mail|| [6463 views] Top|| File under: Houthis
Europe
Swedish neo-Nazis jailed over bomb attacks on refugee shelters
[IsraelTimes]Three convicts are members of the Nordic Resistance Movement, a violent far-right group.

A Swedish court on Friday sentenced three neo-Nazi activists for up to eight-and-a-half years in prison over

kaboom

s against refugee shelters that left one person seriously injured.

"All three defendants have a common background in the Nordic Resistance Movement and have gotten to know each other through the movement's activities," said a district court in Sweden's second largest city, Gothenburg.

The Nordic Resistance Movement, founded in 1997, is described as the most violent Nazi organization in Sweden by the Swedish anti-racism magazine Expo.



Sweden, which took in the highest number of refugees per capita in Europe in 2015, saw dozens of arson attacks against refugee centers that same year. The culprits have rarely been caught.

The three men, aged 23, 50 and 20, were sentenced to eight years and six months, five years, and one year and six months in prison, respectively.

Two

kaboom

s and one attempted attack took place between November and January.

The first incident occurred on November 11 when a bomb went off outside a Gothenburg building run by a far-left association. No one was injured in that blast.

This was followed by a second

kaboom

against an asylum home in a Gothenburg suburb on January 5. One staff cleaner was left with serious injuries to his legs.

A third bomb outside another asylum home located on a Gothenburg campsite failed to detonate on January 25.

Sweden, which took in the highest number of refugees per capita in Europe in 2015, saw dozens of arson attacks against refugee centers that same year. The culprits have rarely been caught.

"The defendants have realised that their actions posed danger to people's lives and health," the Gothenburg court said, adding DNA traces from the 23-year-old were found on the bombs.

The Swedish intelligence service Sapo estimates that hundreds of violent

hard boyz

in Sweden come from far-right movements.

The Nordic Resistance Movement has nearly 200 active members, according to Expo.
Posted by: trailing wife || 07/08/2017 00:00 || Comments || Link || E-Mail|| [6469 views] Top|| File under: Moslem Colonists
The Grand Turk
Turkey detains 29 IS group militants in raids in Istanbul
[AlAhram] Ottoman Turkish police detained 29 suspected Islamic State
...formerly ISIS or ISIL, depending on your preference. Before that al-Qaeda in Iraq, as shaped by Abu Musab Zarqawi. They're very devout, committing every atrocity they can find in the Koran and inventing a few more. They fling Allah around with every other sentence, but to hear the pols talk they're not really Moslems....
group

murderous Moslems

in raids in Istanbul on Friday, the country's state-run news agency


...and if you can't believe the state-run news agency who can you believe?...


reported.

Anadolu Agency said 22 of the

murderous Moslems

detained are foreign nationals, but the report didn't provide details on their nationalities. Seven of them are Ottoman Turkish citizens.

The suspects were detained in a police swoop targeting 20 different addresses around Istanbul, the agency reported. Police seized IS documents, digital material and one firearm during the raids.

It said the suspects are believed to have fought with IS in Syria and were making plans to return to the conflict-torn country.
Posted by: trailing wife || 07/08/2017 00:00 || Comments || Link || E-Mail|| [6511 views] Top|| File under: Islamic State
Home Front: WoT
Ohio man pleads guilty to trying to provide support to Islamic State
[Ynet] An Ohio man pleaded guilty on Thursday to trying to provide material support to Islamic State, the US Justice Department said.
Aaron Travis Daniels,


...also known as Aaron Daniels, Harun Muhammad, and Abu Yusuf, was another one who told his best friend, the FBI informant, all about his activities and plans. Naturally, this got him arrested at the most damning moment of his life thus far...

20, of Columbus, was arrested Nov. 7 as he tried to leave his city to travel to Libya to join the militant group, the department said in a statement.

A criminal complaint against him said Daniels sent $250 in January 2016 to an Islamic State operative


...actually to a Beirut intermediary for the formerly living Islamic State recruiter and attacks planner Abu Isa al-Amriki -- you can imagine what the communication looked like, dear Reader...

and had communicated his commitment to violent overseas jihad.

Daniels pleaded guilty in US District Court in Columbus and faces up to 20 years in prison when he is sentenced, officials said.


Darwin award material for sure.
Posted by: trailing wife || 07/08/2017 00:00 || Comments || Link || E-Mail|| [6468 views] Top|| File under: Islamic State
India-Pakistan
Official dies in grenade attack in Khyber
BARA: A member of the tribal peace committee was killed while another sustained injuries in a hand grenade blast on Friday in Khyber Agency.

Levies sources said that the incident occurred in Zakha Khel area of Khyber Agency. "The hand grenade was in the possession of a member of the peace committee when it went off, killing him and injuring another," he said.

The body and injured were later shifted to the Agency Headquarters Hospital.
Posted by: badanov || 07/08/2017 00:15 || Comments || Link || E-Mail|| [6465 views] Top|| File under:
98 suspects detained after shooting spree in Quetta
Police and security forces on Friday launched a crackdown in Quetta and adjoining areas, arresting 98 suspects after the target-killing spree that claimed five lives over a 24-hour period.

There has been no claim of responsibility for the killings as yet.

"Police and Frontier Corps conducted a search operation in Killi Ismail and adjoining areas and detained 98 suspects in connection with recent targeted killings," Deputy Inspector General (DIG) Razzaq Cheema told DawnNews.

He said that two brothers of a banned militant outfit's commander were among those detained by police for interrogation.

Police and Frontier Corps had launched the joint operation following the targeted killing of a Balochistan Constabulary personnel.

"We will set the innocent people free after interrogation", Cheema assured, adding that security had been tightened in and around Quetta in the aftermath of the targeted killings.

Security challenges

Balochistan has faced a number of security challenges in recent months, with security personnel in the province often being targeted in roadside explosions.

Earlier this month, three security officials were injured after an improvised explosive device (IED) seemingly targeted their vehicle in the Johan area of Kalat.

Days later, two navy sailors were martyred and at least three others were wounded when their vehicle was attacked in the Jiwani area of Gwadar district.

In May, at least 10 labourers were killed in Balochistan's Gwadar district when unidentified assailants opened fire at the construction site where they were working.
Posted by: badanov || 07/08/2017 00:00 || Comments || Link || E-Mail|| [6466 views] Top|| File under:
Iraq
ISIS kills 3 in Mosul


Mosul (IraqiNews.com) Two Iraqi journalists and a policeman were killed on Friday in an attack by the Islamic State militants, south of Mosul, a security source said.

In remarks to Shafaq News, the source said "correspondent of Houna Salahuddin channel, Harb Hazzaa, and photojournalist, Sou'dad al-Tikriti, were killed as IS militants attacked al-Imam village, in Qayyarah, south of Mosul."

The attackers, including snipers, used different weapons, the source said adding that a policeman was killed, while three others were wounded.

Other sources said that Ali Akab, a photojournalist at the media service of Salahuddin province, was also injured during attacks that have been launched by the militants since Thursday.

The militants, according to the sources, are still besieging a team of journalists along with police personnel in al-Imam village.

Brigadier General Saad Maan, spokesman for the Ministry of Interior, said security leaders are in communication with the militants to release those besieged and that troops have been deployed near them.

On Wednesday, twenty-five tribal forces personnel were killed and injured in an attack launched by IS in the same village.

Iraqi troops had liberated Qayyarh in August.

Last month, an Iraqi and French journalists were killed, two other French journalists were wounded as an IED blast occurred in Mosul's Old City.

ISIS mounts diversionary attacks in the south

MOSUL/TIKRIT: Daesh militants attacked a village south of Mosul, killing several people including two journalists, even as they were about to lose their last redoubt in the city to an Iraqi military onslaught, security sources said on Friday.

The assault on Imam Gharbi village appeared to be the sort of diversionary, guerrilla-style strike tactics Daesh is expected to focus on as US-backed Iraqi forces regain control over cities Daesh captured in a shock 2014 offensive.

Security sources said Daesh insurgents had infiltrated Imam Gharbi, some 70 km south of Mosul on the western bank of the Tigris river on Wednesday evening from a pocket of territory still under their control on the eastern bank.

The journalists were killed and two others wounded as they covered the security forces' counterattack to take back the village on Friday. An unknown number of civilians and military were also killed or wounded in the clashes.

"Iraq is among the top three most deadly countries for the fourth year in a row," the Committee to Protect Journalists said of 2016.

And Reporters Without Borders, another media rights watchdog, termed it "one of the world's most dangerous countries for journalists."

An Iraqi officer said: "It is confirmed that there are more than 10 families kidnapped by Daesh members, among them women and children, and there are martyrs and wounded among the civilians and journalists and security forces."

The fighting forced the UN-affiliated International Organization for Migration (IOM) to suspend relief operations at two sites where it houses nearly 80,000 people near Qayyara, just north of Imam Gharbi, a UN statement said.

IOM spokesman Joel Millman said local staffers were instructed to stay home and not enter the camps following a curfew and restrictions on movement imposed by Iraqi authorities.

He said six water-tanker trucks commissioned by the Ministry of Displacement and Migration were prevented from entering the Haj Ali camp, where temperatures have reached the low 50 degree Celsius in recent days.

Humanitarian groups have repeatedly suspended operations in and around Mosul since the fight to retake the city from Daesh began last October.

Daesh has clung to a slowly shrinking pocket on the Tigris west bank, battling for every meter with snipers, grenades and suicide bombers, which forced Iraqi troops to fight house to house in densely populated blocks.

Airstrikes and artillery salvos continued to pound Daesh's last Mosul bastion on Friday, a Reuters TV crew said.

Adhel Abu Ragheef, a Baghdad-based expert on terrorist groups, said Daesh was likely to carry out "more of these raid-type attacks on security forces to try to divert them away from the main battle," now in Mosul and then in other areas west of Mosul including near the Syrian border still under Daesh control.

The UN predicts it will cost more than $1 billion to repair basic infrastructure in Mosul. Iraq's regional Kurdish leader said on Thursday in a Reuters interview that the Baghdad central government had failed to prepare a post-battle political, security and governance plan.

The offensive has damaged thousands of structures in the Old City and destroyed nearly 500 buildings, satellite imagery released by the UN showed.

In some of the worst affected areas, almost no buildings appear to have escaped damage, and Mosul's dense construction means the extent of the devastation might be underestimated, UN officials said.
Posted by: badanov || 07/08/2017 00:00 || Comments || Link || E-Mail|| [6467 views] Top|| File under: Islamic State
Baghdad Bomb and Bullet Bulletin


2 wounded in bombing attack in al-Suwaib region

Baghdad (IraqiNews.com) Two civilians were wounded in a bomb blast that occurred in southern Baghdad, a police source said on Friday.

"A bomb planted on the side of the road near a market in al-Suwaib region, south of Baghdad, exploded on Friday morning, leaving two civilians injured," the source, who preferred anonymity, told AlSumaria News.

"Police and ambulances headed to the accident spot. The injured were transferred to hospital for treatment," the source added.

More than 700 Iraqis were killed and wounded during the month of June as result of violence and armed conflicts, according to a monthly count by the United Nations Assistance Mission in Iraq (UNAMI) which excludes security members deaths. Baghdad ranked the second place with 22 deaths and 88 injuries.

According to a previous count by UNAMI, 824 Iraqis were killed and wounded during the month of May.

Bombings and armed attacks are seen on on almost a daily basis against security members, paramilitary groups and civilians since the Iraqi government launched a wide-scale campaign to retake IS-occupied areas in 2016.
Posted by: badanov || 07/08/2017 00:00 || Comments || Link || E-Mail|| [6463 views] Top|| File under:
Syria-Lebanon-Iran
Roadside bomb hits Lebanese army patrol near Arsal
The terrorist groups in the northeastern town of Arsal struck a Lebanese army patrol with two explosive bombs at dawn on Friday.

The two bombs exploded as the army dismantled a third one in the Arsal neighborhood of al-Jamalah.

Source: Websites
Posted by: badanov || 07/08/2017 00:00 || Comments || Link || E-Mail|| [6466 views] Top|| File under: al-Nusra
7th july Raqqa Update: The Old City is getting hollowed out.
[SouthFront.org]

Map!



Syrian rebels claim quarter of city captured

[ARA News] Dr. Nasr Haji Mansour, a senior SDF advisor, said in an exclusive interview with ARA News that until now 25 per cent of Raqqa city has been retaken.

"More than 25% of Raqqa city is liberated from ISIS terrorists. It looks like it [the anti-ISIS Raqqa operation] will last a little bit more, may be one month if surprises won't happen, and if the advancement goes like this," Mansour said.

Also, US Colonel Joe Scrocca, the Coalition's Director of Public Affairs, confirmed the SDF's rapid advance.

"The SDF [Syrian Democratic Forces] is making significant progress on several axes against heavy ISIS resistance in Raqqa," Col Scrocca said.

The colonel refused "to put a timeline on these efforts" but struck a positive note, saying: "The liberation of Raqqa will be a significant achievement in the Coalition's mission to defeat [ISIS] by, with, and through our partner forces."

Lieutenant General Stephen Townsend, the commander of the anti-ISIS Coalition, told CBS news last week that the battle for Raqqa was just getting under way. "I think we're in the first 25-30% of the campaign for Raqqa […] We're just getting started."

Canadian Armed Forces Brigadier General D.J. Anderson told reporters on Thursday that the SDF has made significant progress.

"Our partner force in Raqqa, the Syrian Democratic Forces, have just completed the first month of offensive operations to defeat ISIS in their self-declared capital," he said.

"The SDF have taken about 45 square kilometers of ground from ISIS in and around the city of Raqqa this past week. On Monday night, the SDF gained a foothold into the old city of Raqqa by breaching the ancient al-Rafiqa Wall, and they are now progressively pushing further into the city," he said.

"The SDF are exerting pressure on ISIS from four different fronts throughout the city. With a push to the east along the southern portion of the Euphrates River, ISIS is now completely encircled by SDF forces," said General Anderson.

"The fight in Raqqa is going well, but we know there will be tough days ahead. However, I'm confident that our partner forces are up to the task," he concluded.
Posted by: Frozen Al || 07/08/2017 00:00 || Comments || Link || E-Mail|| [6465 views] Top|| File under: Islamic State
Terror Networks
The Beatings Will Continue: Iraqi Edition


Bad Guys kill Imam in Sulaymaniyah

Sulaymaniyah (IraqiNews.com) An imam of a mosque has been killed in Sulaymaniyah of Iraqi Kurdistan, the Kurdish Islamic Group announced.

"Unknown gunmen opened fire on Friday at noon against imam of al-Rahman mosque, al-Sheikh Ahmed Deiri, as he was leaving the mosque, located in Qal'et Duza district, north of Sulaymaniyah, causing his immediate death," Ribawar Hamad, spokesperson of the group, told AlSumaria News.

"Deiri has been in charge of the Islamic scholars at the Kurdistan Islamic Group," Hamad added.

Despite being stable, violent incidents occasionally occurs at Sulaymaniyah.

ISIS immolates emir in Diyala

Hawija (IraqiNews.com) Islamic State has burnt the ninth emir of Diyala province to death over reluctance in fulfilling duties ordered by the group, a local source from Kirkuk said on Friday.

Speaking to AlSumaria News, the source said "IS militants burnt on Friday the emir of Diyala at Hawija, southwest of Kirkuk after a decision was made the group's so-called legislative court."

"The execution of Diyala emir was attributed to being reluctant in fulfilling his duties and failing to achieve victories over the past few months," the source said indicating information that attributes the emir death on opposing the designation of a Syrian national leader to supervise IS states, including the one in Diyala.

ISIS Bans prayer in Tal Afar, makes congregant listen to boring lecture from PhD

Tal Afar (IraqiNews.com) Islamic State has canceled the Friday prayers at all mosques in Tal Afar town, west of Mosul city and pledged posting an audio recording for the group's leader to show he is still alive, a local source said.

"IS militants have banned the Friday prayers at all of Tal Afar mosques after a curfew was imposed in the wake of heavy shelling against procession of a prominent Arab leader there," the source from Nineveh province told AlSumaria News on Friday.

In related news, the source, who preferred anonyimity, said, "IS distributed brief statement vowing to post a new audio recording for its leader Abu Bakr al-Baghdadi to show he is still alive."

The militants, according to the source, "began to feel that Baghdadi's disappearance and growing news over his death raise concerns of the group leaders and members, especially in Tal Afar, which could create divisions and conflicts on posts and profits."

News reports circulated over the past few weeks have claimed that Baghdadi was killed in an airstrike in Syria.

Earlier this week, a source was quoted as saying that non-Iraqi IS militants executed the last local leader in Tal Afar and the town is currently run by Arab and foreign members after eliminating all the Iraqi leaders.

Tal Afar is one of the important strongholds still held by IS in Nineveh since August 2014.
Prolly sounded like this
Posted by: badanov || 07/08/2017 00:00 || Comments || Link || E-Mail|| [6469 views] Top|| File under: Islamic State
Who's in the News
35
[untagged]
6
Islamic State
2
Taliban
2
Commies
2
Moslem Colonists
2
Sublime Porte
1
Ansar Bayt al-Maqdis (IS)
1
al-Nusra
1
Muslim Brotherhood
1
Govt of Iran
1
Houthis
Bookmark
E-Mail Me
The Classics
The O Club
Rantburg Store
The Bloids
The Never-ending Story
Thugburg
Gulf War I
The Way We Were
Bio
Merry-Go-Blog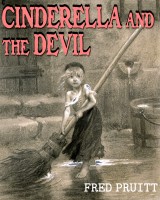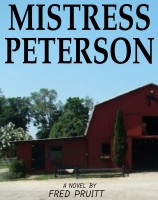 On Sale now!


A multi-volume chronology and reference guide set detailing three years of the Mexican Drug War between 2010 and 2012.

Rantburg.com and borderlandbeat.com correspondent and author Chris Covert presents his first non-fiction work detailing the drug and gang related violence in Mexico.

Chris gives us Mexican press dispatches of drug and gang war violence over three years, presented in a multi volume set intended to chronicle the death, violence and mayhem which has dominated Mexico for six years.
Click here for more information


Meet the Mods
In no particular order...


Steve White
Seafarious
Pappy
lotp
Scooter McGruder
john frum
tu3031
badanov
sherry
ryuge
GolfBravoUSMC
Bright Pebbles
trailing wife
Gloria
Fred
Besoeker
Glenmore
Frank G
3dc
Skidmark
Alaska Paul



Better than the average link...



Rantburg was assembled from recycled algorithms in the United States of America. No trees were destroyed in the production of this weblog. We did hurt some, though. Sorry.
3.236.50.201

Help keep the Burg running! Paypal: