Afghanistan
12 ISIS Bad Guys become ex Bad Guys in Nangarhar
At least 12 loyalists of the Islamic State of Iraq and Syria (ISIS) terrorist group were killed during the latest air and ground operations in eastern Nangarhar province.

According to the local government officials, the raids were conducted in Achin and Kot districts, involving ground forces of the Afghan National Defense and Security Forces (ANDSF) and US drone strikes.

The provincial government media office in a statement said at least 7 of the militants were killed in Laghar Joi area of Kot district during the ground operations of the Afghan forces.

The statement further added that two more militants fighting for the terror group were wounded during the same operations.

In a separate raid in Mamand Dara area of Achin district, at least 5 militants of the terror group were killed after they were targeted by the US drones.

The local officials said at least four foreign insurgents were among those killed in the raid and several weapons and ammunition were destroyed.

The Afghan forces and local residents did not suffer any casualties during the operations, the statement.

The anti-government armed militant groups including the loyalists of the ISIS terrorist group have not commented regarding the report so far.
Posted by: badanov || 07/11/2016 00:00 || Comments || Link || E-Mail|| [6481 views] Top|| File under:
3 kidz die in bombing attack in Kandahar
At least three children were killed in an explosion in Kandahar province in southern Afghanistan, local officials said.

Provincial police spokesman Zia Durani said the incident took place earlier today on a main highway connecting Spin Boldak and Arghistan district.

He said a rickshaw vehicle carrying civilians struck an Improvised Explosive Device (IED), leaving at least three children dead.

Durani further added that six others including three women and three men also sustained injuries in the attack.

No group including the Taliban militants has so far claimed responsibility behind the incident.

The Taliban insurgents and militants belonging to the other insurgent groups are frequently using Improvised Explosive Device (IED) as the weapon of their choice to target the security forces.

The IEDs are the main contributors to the casualties of the Afghan security forces but are also considered as a key factor in growing civilian casualties.

At least 11 civilians belonging to a same family were killed in a similar attack in northern Baghlan province of Afghanistan late in the month of May.

At least 600 civilians were killed and 1,343 others were wounded in the first quarter of 2016, the United Nations Assistance Mission in Afghanistan said in its latest report.

UNAMA further added that consistent with 2015 trends, ground engagements caused the highest number of total civilian casualties, followed by improvised explosive devices (IEDs), complex and suicide attacks, as well as targeted killings.

According to UNAMA, actions by Anti-Government Elements caused at least 60 per cent of casualties while Pro-Government Forces caused at least 19 per cent.
Posted by: badanov || 07/11/2016 00:00 || Comments || Link || E-Mail|| [6477 views] Top|| File under:
ISIS Loses Afghan Foothold but Attacks Persist
Afghan Lieutenant General Mohammad Waziri leading the country's battle against ISIS recently noticed something odd about the terrorist group's fighters; for some reason, they would not loot ammunition after raids against state forces.

Gen. Waziri, said that the militants' disregard for the 'spoils' of battle is a clear sign that the militants are already well financed.

"They have a lot of money. Who's giving it to them? How (are) they getting funds? I don't know," Waziri, the commander of the Afghan army's 201st Selab Corps, told a small group of reporters on Sunday.

The financing, the persistence of ISIS attacks and the ease with which its forces are slipping back and forth across the Afghan-Pakistan border, are some of the reasons Waziri is not boasting too much about territorial inroads against the group this year.

Many of those advances have been the result of U.S. air strikes against the group launched since U.S. President Barack Obama allowed the U.S. military in January to strike militants linked to ISIS' offshoot in Afghanistan, known as ISIS-Khorasan Province.

General John Nicholson, the top U.S. and NATO commander in Afghanistan, said the U.S. strikes had helped reduce the amount of territory where ISIS has a presence in Nangarhar province to just two or three districts from a maximum of about nine last year.

"Is it as large as it once was? No. Are we encouraged by the reduction? Absolutely. But we need to keep the pressure on," he told reporters.

Nicholson's statements were exceptionally cautious.

Militants linked to the Iraq- and Syria-based ISIS have never made as much progress in Afghanistan.

Afghan territory is believed to be mainly overrun by the group which is believed to mostly comprise disaffected members of other insurgent movements, including the Taliban, who have often battled ISIS for control of areas in Nangarhar.

Waziri acknowledged an ISIS presence in each of Kowt, Achin and Dih Bala districts.

Both Waziri and Nicholson, speaking separately, also warned about the group's presence along the border with Pakistan. Waziri said ISIS militants had training centers and arms depots there and estimated the group had up to 2,000 fighters in the border area.
Posted by: badanov || 07/11/2016 00:00 || Comments || Link || E-Mail|| [6484 views] Top|| File under:
Taliban Funds War From Drug Trade, Say Helmand Councilors
The least you can do is the act surprised, sheesh


The Taliban insurgents are making massive amounts of money through illicit drug trafficking and a range of other illicit dealings, says Mohammad Karim Atal, the head of Helmand provincial council.

The insurgent group was also involved in illegal mining, smuggling of precious stones, imposing illegal taxes on the people and by smuggling marble.

In addition, the Taliban collects illegal revenue from the Kajaki hydro-electrical dam in the southern province of Helmand, members of the provincial council said on Sunday, as the group's longtime insurgency shows no sign ending in that fragile region.

Earlier police officials in Helmand said the security forces have put strategies in place to cut off Taliban's illegal funding by curbing the group's activities in the volatile region.

On Sunday Atal said that the collection of money through illegal sources has been funding the war machine of the Taliban in the province.

He said that the amount collected by the Taliban through illicit sources is estimated at $50,000 daily.

According to Helmand provincial council, the Taliban also collects taxes from the telecom companies, including the government institutions in areas under the control of the Taliban.

"The Taliban collects taxes from multiple sources, however their main income source is drug smuggling and cultivation. The Taliban use the money to fund their war," said Bashir Ahmad Shakir member of Helmand provincial council.

Police officials in Helmand have also expressed major concerns about the issue and vowed to take firm steps to cut off the funding sources of the Taliban.

"We are also concerned about this practice. The Taliban, by collecting this money, fuel their war. We are trying to recapture those villages under the control of the Taliban," said Aqa Noor Kintoz, police chief of Helmand.
Posted by: badanov || 07/11/2016 00:00 || Comments || Link || E-Mail|| [6485 views] Top|| File under:
Africa North
Army claims capture of Sharksi
Benghazi and Tripoli, 10 July 2016:

Mustafa Sharksi, who led revolutionary forces in Misrata in 2011, was reported by the army to have been captured today when the Islamist militia he was leading to relieve trapped terrorists in Ganfouda was intercepted.

However the Benghazi Defence Brigade, of which Sharksi is the commander, produced an undated picture of him, saying he was still with his men. It added that far from being routed, as the army claimed, the brigade had overrun the army camp at the Al-Jalidiya checkpoint, 60 kilometres from Ajdabiya, capturing an ammunition depot, four tanks and various military vehicles.

The army's version of the day's events is that early this morning 30 vehicles were spotted 35 kilometres north of Ajdabiya heading toward Benghazi. Units hemming in Islamist forces in Ganfouda were ordered to hold their positions. Army spokesman Ahmed Mismari told the Libya Herald that the 132 Brigade from Ajdabiya was ordered after Sharksi's force while a unit from Suluq was sent to intercept them. Air force planes then attacked the convoy, destroying at least four vehicles, though one report hasd it that all of them were hit.

When the army moved in, it said that it captured Sharksi who was taken to Khalifa Hafter's HQ in Marj. There is also an unconfirmed report that Usma Jadhran, the hardline Islamist brother of Adjabiya-based Petroleum Facilities Guard commander Ibrahim Jadhran, died in today's fighting.

The BDB has said that the air strikes caused no casualties. This afternoon it said that it was in control of the Sultan district and fighting was continuing as it pressed on toward Suluq and Al-Magroun.

If the BDB's account is correct then they have made a daring and thus-far successful thrust which may yet relieve the pressure on the IS and Ansar Al-Sharia terrorists, along with their Benghazi Revolutionaries' Shoura Council allies who are trapped to the south of Benghazi.

However, if all the army claims are right, then it would seem that the BDB has suffered a significant setback.

Adjabiya hospital said this evening that it had received three bodies, all of whom were believed to be of BDB fighters all well as several injured, from both sides.
Posted by: badanov || 07/11/2016 00:00 || Comments || Link || E-Mail|| [6476 views] Top|| File under:
Heavy fighting continues in central Sirte
[Libya Herald] Fighting in Sirte today between Bunyan Marsous (BM) forces and IS gunmen continued with the BM operations room reporting that it had launched fresh air strikes while ground fire hit an IS ammunitions store in the centre of town. Other reports, however, say that seven BM troops were wounded near the Ouagadougou Centre.

Fighting near the symbolically important centre has been fierce over the past couple of days, as BM forces close in on IS fighters holed up there.

BM says that it has killed large numbers of IS forces – mainly, it claims, Tunisians and Sudanese. IS, however, was reported to have fired Grad missiles at a number of locations during the day including the first, second and third residential districts and the university campus.

BM has said that it expects the Ouagadougou Centre will fall this week.
Posted by: badanov || 07/11/2016 00:00 || Comments || Link || E-Mail|| [6481 views] Top|| File under:
Egypt army, police foil planned attack on North Sinai
[AlAhram] The foiled attack is the latest in a series of security force operations against

murderous Moslems

in North Sinai

Egyptian security forces foiled Sunday an attack that was set to target a security checkpoint in North Sinai's Sheikh Zuweid city, the Egyptian military said.

In an official statement, army

front man

Brigadier General Mohammed Samir said that security forces "were able to thwart the attack after they monitored a gathering of

murderous Moslems

near the checkpoint based on intelligence information, killing them through strikes conducted by air forces and field artillery."

The statement did not include information about the number of

murderous Moslems

killed in the "pre-emptive strike."

The army

front man

also shared information regarding the army's major hits in the last couple of days, announcing the killing of 14

murderous Moslems

in a shootout during combing and raid operations in the areas of Al-Arish, Rafah and Sheikh Zuweid.

He added that the killed

murderous Moslems

possessed three fire machine guns, 234 bullets,


...so less than four minutes on full automatic?

two grenades, and wireless devices.

The security forces were also able to arrest 12 suspects, two of whom were wanted, as well as dismantling an improvised

bomb

(IED) that was to be planted targeting moving forces.

According to the army, the latest announced hits against

murderous Moslems

come in continuation of the "Martyrs' Right" operation, a comprehensive joint military and police operation that started in September 2015.


We haven't heard that name in a while. Clearly a good thing it's still going on.
Posted by: trailing wife || 07/11/2016 00:00 || Comments || Link || E-Mail|| [6507 views] Top|| File under: Ansar Bayt al-Maqdis (IS)
Africa Subsaharan
South African police arrest four terrorist suspects
[SouthAfricaToday] South African police have incarcerated
... anything you say can and will be used against you, whether you say it or not...
four people for suspected involvement in terror-related activities in the Johannesburg area, it was revealed on Sunday.

The arrests followed prolonged investigations by special anti-crime unit, the Hawks, and state security agencies, into possible terror related activities, Hawks spokesperson Brigadier Hangwani said.

He did not identified the names of the suspects but said they are between 20 and 24-years-old.

Hangwani said the National Intervention Unit, the Bomb Squad and other law enforcement agencies aided in the arrests.

The four suspects were identified after they attempted to travel to Syria in 2015.

"Investigations showed they intended to join terrorist group ISIS," Hangwani told News24, a local news outlet.

The Hawks swooped on the suspects' locations, seizing several items for analysis.

Meanwhile,


...back at the pond, the enormous newt was trying to decide if Gloria was edible...


Hawks national head, Lieutenant General Mthandazo Ntlemeza, said the arrests were a "very big step forward in the fight against terrorism."

"But we cannot say that the problem has been solved. (These) terrorist organizations are recruiting in our country... law enforcement agencies will continue to work around the clock to prevent any form of recruitment on our soil," he was quoted as saying.

Ntlemeza said authorities would remain on high alert and diffuse any attempts to form any terrorist groups in the country.


The ANC simply deplores competition.


"Our people should also be vigilant and report any suspicious activities to the police," he said.

Last month, the U.S. Embassy in Pretoria said the U.S. government had received information that terrorist groups were planning to carry out near-term attacks against places where U.S. citizens congregate in South Africa, such as upscale shopping areas and malls in Johannesburg and Cape Town.

But the South African government downplayed the alert at that time, saying there is no need to panic.

The terror alert by the Americans was "sketchy, dubious and unsubstantiated," said Clayson Monyela, spokesperson of the South African Department of International Relations and Cooperation.
Posted by: SAT2014 || 07/11/2016 00:00 || Comments || Link || E-Mail|| [6487 views] Top|| File under: Islamic State
Arabia
Drone hits Qaeda suspects in Yemen as exiled president on visit
[ENGLISH.ALARABIYA.NET] A suspected US drone strike

maimed

four Al

Qaeda gunnies

in Yemen's central Marib province on Sunday, local

rustics

and media said, hours after the exiled Yemeni president flew in to meet Arab military leaders in his war against the Houthi
...a Zaidi Shia insurgent group operating in Yemen. They have also been referred to as the Believing Youth. Hussein Badreddin al-Houthi is said to be the spiritual leader of the group and most of the military leaders are his relatives. The Yemeni government has accused the Houthis of having ties to the Iranian government, which wouldn't suprise most of us. The group has managed to gain control over all of Saada Governorate and parts of Amran, Al Jawf and Hajjah Governorates. Its slogan is God is Great, Death to America™, Death to Israel, a curse on the Jews ...
militia.

Sunday's drone strike happened on the same day as President Abd-Rabbu Mansour Hadi arrived in Marib city, about 120 km (75 miles) east of the capital Sanaa. In a six-hour visit, he met commanders of a Saudi-led coalition backing him.

"Four Al Qaeda members were

maimed

when a US drone targeted a car they were traveling in Jabul, east of Marib city," said the

primitive

who requested not to be named.

Yemen's government did not respond to a request for comment on the strike. Washington does not comment on drone strikes in Yemen. Photographs shared in Yemeni media showed a crowd of men looking at black smoke rising from the remains of a land cruiser.

The coalition was formed early last year to fight the Iran-allied Houthis after they took over SDrone hits Qaeda suspects in Yemen


...an area of the Arabian Peninsula sometimes mistaken for a country. It is populated by more antagonistic tribes and factions than you can keep track of. Except for a tiny handfull of Jews everthing there is very Islamic...


as exiled president on visitanaa, made gains in other provinces and forced Hadi's government to flee into exile.

Its mostly Gulf Arab members are now participating in Yemen's battle against Islamist

murderous Moslem

s, which include groups like Al Qaeda and ISIS.

Government and Emirati forces have been mounting a ground push in southern Yemen against towns held by Al Qaeda in the Arabian Peninsula


...the latest incarnation of various Qaeda and Qaeda-allied groups, including the now-defunct Aden-Abyan Islamic Army that boomed the USS Cole in 2000...


, the group behind several foiled bombing attempts on Western-bound airliners and which

grabbed credit

for the 2015 attack at the Charlie Hebdo
...
A lefty French satirical magazine, home of what may well be the majority if the active testicles left in Europe...
magazine's offices in

Gay Paree

.

During his visit to Marib, Hadi, 70, said his government would boycott peace talks in Kuwait if the United Nations


...an organization conceived in the belief that we're just one big happy world, with the sort of results you'd expect from such nonsense...


, who are leading the negotiations, pushed for the Houthi group and loyalists of Yemen's former president, President-for-Life Ali Abdullah Saleh


... Saleh initially took power as a strongman of North Yemen in 1977, when disco was in flower, but he didn't invite Donna Summer to the inauguration and Blondie couldn't make it...


, to be involved in a transitional government.

"We will not give them (the Houthis) what they want, which is the legitimization of their coup through negotiations in Kuwait," Hadi was quoted as saying by the state news agency, Saba.
Posted by: Fred || 07/11/2016 00:00 || Comments || Link || E-Mail|| [6478 views] Top|| File under: al-Qaeda in Arabia
25 Saudi Mercenaries Killed, Dozens Wounded in Central Yemen
[ENGLISH.ALMANAR.LB] More than two dozen

Death Eaters

loyal to the former Yemeni government have been killed and scores of others injured during

festivities

with army troops and allied fighters in the western-central province of Amran.

A security source, speaking on condition of anonymity
... for fear of being murdered...
, said the

festivities

broke out during an army operation on Saturday to wrest control over the strategic Heed al-Zahab mountain in Farzah Nihm district of the province, Yemen's September 26 news website reported.

The source added that Yemeni forces managed to seize the mountainous region following the intense fighting.

At least 25 Saudi mercenaries, including a

turban

commander identified as Abdumohammad Bukhaiti, were killed during the fierce skirmishes, and tens of others sustained injuries, according to the source.

Separately, Yemeni army forces and Houthi
...a Zaidi Shia insurgent group operating in Yemen. They have also been referred to as the Believing Youth. Hussein Badreddin al-Houthi is said to be the spiritual leader of the group and most of the military leaders are his relatives. The Yemeni government has accused the Houthis of having ties to the Iranian government, which wouldn't suprise most of us. The group has managed to gain control over all of Saada Governorate and parts of Amran, Al Jawf and Hajjah Governorates. Its slogan is God is Great, Death to America™, Death to Israel, a curse on the Jews ...
Ansarullah fighters launched a ballistic missile at Shihat military camp in the northern province of al-Jawf on Sunday morning, leaving a large number of Saudi mercenaries dead and injured.

The development came only a few hours after an unspecified number of Saudi-backed

Death Eaters

died in a missile attack by Ansarullah fighters against Tadaween base in the central Yemeni province of Ma'rib.

Elsewhere in the southern coastal province of Aden, two bomb

kaboom

s

destroyed

al-Mos'abin village, but no casualties were reported.

Also on Sunday, Saudi fighter jets carried out a raft of aerial attacks Nihm district in Sana'a Province, though no reports of casualty and damage were immediately available.

Posted by: Fred || 07/11/2016 00:00 || Comments || Link || E-Mail|| [6477 views] Top|| File under: Houthis
Bangladesh
BNP leader killed in 'gunfight'
[Dhaka Tribune] A BNP leader was killed in a

shootout

with police at Kashimbari, Shyamnagar upazila, Satkhira in the early hours of yesterday.

Shudhangshu Shekhor, sub-inspector of Shyamnagar

cop shoppe

, said a team of police was patrolling at Kashimari union

Gay Paree

had around 3:30pm.

Some youths riding on two

cycle of violence

s were heading towards Charkhal area, then police signalled them to stop vehicles.

Denying police's signal, some members of the gang hurled crude bombs and opened fire towards the law enforcers, forcing them to open fire in which Wali Ullah Mollah, son of Ekramul Haque Mollah of Kashimari village in Shyamnagar upazila and also general secretary of Kashimari Union

Gay Paree

had unit of BNP was bullet injured.

He was taken to Shyamnagar Upzila Health Complex where he died.

Two police personnel were also injured in the

shootout

. Police seized a shutter gun, a

cycle of violence

and several crude bombs from the spot.
Posted by: Fred || 07/11/2016 00:00 || Comments || Link || E-Mail|| [6482 views] Top|| File under:
Bangladesh bans Zakir Naik's Peace TV, tracks students after attacks
[DAWN] Bangladesh government has ordered Islamic television station Peace TV to stop broadcasting and has told schools to report any missing students.

The station is run by Indian doctor-turned-preacher Zakir Naik, the founder and president of Mumbai-based Islamic Research Foundation, and its programmes are aired from Dubai.

A Bangladesh cabinet committee decided to ban Peace TV from the country, information minister Hasanul Haq Inu told journalists Sunday.

The measures come after several suspected

hard boyz

were reported to be fans of the television channel, while others were found to be from elite universities but had been missing for months.

Prime Minister the loathesome Sheikh Hasina

...Bangla dynastic politician and current Prime Minister of Bangladesh. She has been the President of the Bangla Awami League since the Lower Paleolithic. She is the eldest of five children of Sheikh Mujibur Rahman, the founding father of Bangla. Her party defeated the BNP-led Four-Party Alliance in the 2008 parliamentary elections. She has once before held the office, from 1996 to 2001, when she was defeated in a landslide. She and the head of the BNP, Khaleda Zia show such blind animosity toward each other that they are known as the Battling Begums..
earlier in the day called on every school, college and university to "create a list of absent students and publish it".

Bangladesh has been reeling from dozens of attacks, mainly targeting secular activists or religious minorities.

"We will be rigorous," the premier said. "We must uproot militancy and terrorism from Bangladesh." Three of the alleged jihadists who participated in an attack on a Dhaka cafe last week, in which 20 hostages were murdered, attended top schools and universities in the Bangladeshi capital.


Posted by: Fred || 07/11/2016 00:00 || Comments || Link || E-Mail|| [6483 views] Top|| File under: Islamic State
JMB carried out Dhaka café and Sholakia attacks: IGP
The attacks at Gulshan cafe and Sholakia were carried out by militants of banned Jama'atul Mujahideen Bangladesh, Inspector General of Police AKM Shahidul Haque said today.

After visiting the crime scene at Sholakia Eid prayer ground, IGP Shahidul told this to the reporters today, a correspondent from Kishoreganj reports. When asked about the involvement of Islamic State with the attacks, the IGP said IS claimed responsibilities of every attack wherever it took place. "We can't find any link as to why they do it".


At least they're blaming a terrorist group, which is more than US authorities can do...

Police were looking for the five Gulshan café attackers for a long time, the IGP said adding that the law enforcers had information about them. "They were JMB members," IGP Shahidul said.

"We primarily found evidence of JMB's link with the Sholakia attack," the IGP said.


Except for the pictures of them standing in front of an ISIS flag and grinning like Islamic monkeys.


The injured person, who was detained in connection with Sholakia attack, admitted that they had contacted with the attackers of the Holey Artisan Bakery, the police chief added.

A case is likely to be filed later in the day in connection with the Sholakia attack that left four people dead on the Eid day (July 7), he informed. In the Sholakia attack, one attacker was killed and another was injured, he said.

Quoting the policemen who were during the attack, IGP Shahidul said, "Five to six men took part in the attack but several other persons might assist them. We are trying to detain them".

The law enforcers did not have any information about the Sholakia attack, he replied when asked about any intelligence information. Police do not have any intelligence about the Sholakia attack but they were apprehending further attacks, the IGP added.

GULSHAN CAFÉ ATTACK

Gunmen killed 22 people including 17 foreigners and two policemen shortly after taking hostage a number of diners at the Spanish restaurants in Dhaka's diplomatic zone on July 1. Six militants were also killed during the hostage crisis incident.

A day after the killing, Islamic State claimed responsibility of the attack in the Spanish restaurant, according to US-based SITE Intelligence Group.

SHOLAKIA EID CONGREGATION ATTACK

Four people, including two policemen, a woman and a suspected assailant, died in the attack near Sholakia Eidgah where hundreds of thousands had gathered for Eid congregation on Friday morning. The incident took place within a week of the Gulshan restaurant attack.
Posted by: Steve White || 07/11/2016 00:00 || Comments || Link || E-Mail|| [6476 views] Top|| File under:
Caribbean-Latin America
At least 14 killed in attacks in Ciudad Victoria, Mexico
At least 14 people were killed Saturday in the northern Mexican city of Ciudad Victoria, reports said.

Eleven relatives were killed in one attack, and a short time later three other people were killed in a separate attack, Milenio newspaper reported. Police were investigating whether the attacks were linked, the report said.

Ciudad Victoria is 750 kilometres north-east of Mexico City, in the state of Tamaulipas, where the Gulf and Zetas drug cartels are engaged in a bitter turf war.
Posted by: SAT2014 || 07/11/2016 00:00 || Comments || Link || E-Mail|| [6490 views] Top|| File under:
Europe
Daily Mail's Migrant Round-up
Catching up on what the Daily Mail reported while Rantburg was down. Click on the headline above to find links to the individual stories.

Now a SECOND German state reports rise in mob sex attacks by immigrants at public swimming pools
10/07/16
Lower Saxony has reported a spike in sex attacks last year by 'non German' men at swimming pools a week after North Rhine-Westphalia, blamed immigrants for the rising tide of assaults.

Britain's population could overtake FRANCE within a decade as migrants looking to start families flock to the UK
Continued on Page 49
Posted by: trailing wife || 07/11/2016 00:00 || Comments || Link || E-Mail|| [6490 views] Top|| File under:
The Grand Turk
Five soldiers killed in PKK attack in Şemdinli
Five soldiers were killed in an attack by the outlawed Kurdistan Workers' Party (PKK) in the Şemdinli district of the eastern province of Hakkari on July 10.

Militants detonated a bomb while a military vehicle was passing in the Aktütün region at around midday, Doğan News Agency reported. Four soldiers died at the scene, while another was taken to the hospital, where he succumbed to his injuries.

Reinforcements were sent to the scene and an operation was launched to apprehend the militants involved in the attack.

The attack in Hakkari came hours after a soldier and a village guard were killed in an attack by the PKK in the Erciş district of the eastern province of Van. Ten soldiers and five village guards were also injured in the attack, which was carried out with a bomb-laden car.

Posted by: Steve White || 07/11/2016 00:00 || Comments || Link || E-Mail|| [6479 views] Top|| File under:
Car bomb hits army outpost in Turkey
Turkey's state-run Anadolu news agency says a vehicle laden with explosives has hit an army outpost in the southeastern province of Mardin, causing multiple injuries. Other Turkish media reported at least one dead soldier and up to 14 people wounded.

The private Dogan news agency says one soldier has been killed and five wounded in the attack Saturday at the Mardin outpost. According to the private broadcaster NTV, a soldier and a civilian were killed and 14 people were injured by the blast.

Turkey has been fighting Kurdish militants in its southeastern provinces after a cease-fire with the Kurdistan Workers' Party, or PKK, collapsed last July. The renewed conflict has claimed the lives of nearly 600 security personnel and more than 5,000 Kurdish militants, according to Anadolu. An unknown number of civilians have also been killed.
Posted by: badanov || 07/11/2016 00:00 || Comments || Link || E-Mail|| [6476 views] Top|| File under:
Turkish military strikes ISIS, PKK targets
[ENGLISH.ALARABIYA.NET] Turkish jets and artillery struck 10 ISIS targets as they were preparing to fire on The Sick Man of Europe Turkey


...the only place on the face of the earth that misses the Ottoman Empire....


, the country's General Staff said Sunday.

US-led coalition jets and Turkish howitzers hit ISIS rocket and mortar batteries stationed in north Syria's Dabik region late Saturday night. Eight bandidos

forces of Evil

were reportedly killed in the operation, the General Staff said.

ISIS has recently stepped up its attacks against Turkey, with a

suicide kaboom

late last month at Istanbul's Ataturk International Airport which killed dozens and injured hundreds.

Meanwhile,


...back at the hoedown, the fiddler suddenly struck a sour note. The dancing stopped abruptly. Everyone looked at Bob...


Turkish jets also struck seven Kurdistan Workers' Party, or PKK, targets in Turkey's southeastern province of Hakkari.

Airstrikes regularly target PKK positions in Turkey and northern Iraq, while fighting and curfews continue in several southeastern towns.

On Sunday, a

roadside kaboom

in the Semdinli district of Hakkari killed five soldiers, according to the state-run Anadolu Agency, which blamed the attack on PKK rebels.


Posted by: Fred || 07/11/2016 00:00 || Comments || Link || E-Mail|| [6473 views] Top|| File under: Islamic State
India-Pakistan
3 KP families abandon Haal camp after mob attack
[Daily Excelsior] Three families of migrant employees have abandoned the Haal transit camp late last night and migrated to Zeashta Devi shrine in Srinagar after they were scared by the mob attack on the camp during last two days following the killing of dreaded terrorist of Hizbul Mujahideen, Burhan Wani and his two accomplices in an encounter with security forces in Kokernag area of

Kashmire

valley on July 8.

The panic gripped the entire migrant camp at Haal, Pulwma during the night of July 8 when a frenzied mob protesting against the killing of dreaded terrorist attacked the camp with stones, broke window panes of buildings and private vehicles of the employees putting up there.

The migrant employees in the camp are so scared that they have been demanding their eviction to safer places. However,
Continued on Page 49
Posted by: Fred || 07/11/2016 00:00 || Comments || Link || E-Mail|| [6508 views] Top|| File under: Govt of Pakistain Proxies
18 die as protests continue in India-held Kashmir after militant's death
[DAWN] Protesters and government forces in Indian-held

Kashmire

clashed for a second day Sunday as anger over the death of an influential

murderous Moslem

boiled over, with 18 people killed in some of the worst civilian unrest to hit the region since 2010.

Another 200 people have been

maimed

in the violence, many of them protesters who were hit when government forces fired tear gas canisters and live ammunition on Saturday.

Among the 18 dead was a police man who drowned when angry protesters pushed an armoured vehicle into a river in the southern district of Sangam on Sunday, a police officer told AFP on condition of anonymity.

Thousands of residents of the disputed region are defying a government-imposed curfew to take to the streets in protest at the killing on Friday of

murderous Moslem

leader Burhan Wani.

The state government, which has also cut off internet and mobile phone networks to try to stop the protests spreading, called for calm on Sunday.

"They [protesters] should not take their protests to a level where a man holding a gun is forced to open fire," said

front man

Nayeem Akhtar.

There were also reports of security forces attacking hospitals and ambulances treating the

maimed

.
Posted by: Fred || 07/11/2016 00:00 || Comments || Link || E-Mail|| [6480 views] Top|| File under: Govt of Pakistain Proxies
Pakistan condemns India's killing of Hizbul Mujahideen militant commander
[DAWN] Pakistain on Sunday condemned what it termed the 'extra-judicial' killing of Hizbul Mujahideen

bad boy

commander Burhan Wani by government forces in India-held

Kashmire

(IHK) as the

corpse count

from

festivities

between Indian troops and protesters in the region rose to 15.

Wani, the Hizbul Mujahideen chief of operations, was killed in fighting on Friday after Indian troops, acting on a tip, cordoned a forested village in the southern

Kashmire

's Kokernag area, said Police Director-General K. Rajendra.

Two other members of Wani's group were also killed in the

shootout

.

"The extra-judicial killing of Kashmiri leader Burhan Wani and scores of other innocent Kashmiris is deplorable and condemnable," Foreign Office Spokesman Nafees Zakaria said.

The FO

front man

added that "such acts are a violation of the fundamental human rights
...not to be confused with individual rights, mind you...
of Kashmiris and can not deter the people of Jammu and

Kashmire

from their demand for the realisation of the right to self determination".

In his early 20s, Wani, had become the iconic face of militancy in

Kashmire

over the last five years. The son of a school headmaster, he regularly posted video messages online dressed in military fatigues and invited young men to join the movement against Indian rule.

Indian authorities imposed an indefinite curfew in most parts of

Kashmire

after Wani was killed, but massive protests continued despite attempts to suppress violence.

More than 100 civilians have so far been injured in

festivities

with Indian troops, who used live ammunition, pellet guns and tear gas to try and control the angry crowds, police said.

Nafees Zakaria also expressed Pakistain's concerns over the detention of Kashmiri leadership in IHK and called upon the Indian government to fulfil its human rights obligations as well as its commitments under United Nations


...where theory meets practice and practice loses...


Security Council (UNSC) resolutions.

Pakistain reiterates that the resolution of the

Kashmire

dispute is only possible through the realisation of the right to self-determination of the people of

Kashmire

, as per UNSC resolutions, through a fair and impartial plebiscite under UN auspices, the FO

front man

said.
Posted by: Fred || 07/11/2016 00:00 || Comments || Link || E-Mail|| [6669 views] Top|| File under: Hizbul Mujaheddin
Iraq
Daesh hard boyz set 5 oil wells south of Iraqi Mosul on fire
Daesh militants set several oil wells south of Mosul, the de-facto capital of the jihadist group in Iraq, on fire to slow down the advance of the government army, local media reported Sunday citing a source in the security services.

Militants set five oil wells close to Qayyarah refinery in Nineveh Governorate on fire and mined roads in the area, Shafaq News reported.

It comes a day after the Iraqi troops liberated the Qayyarah airbase some 60 miles south of Mosul from Daesh militants.

Iraqi forces are carrying out operations in Nineveh in preparation for an assault on Mosul, Iraq's second-largest city that has been under Daesh control since 2014.
Posted by: Steve White || 07/11/2016 00:00 || Comments || Link || E-Mail|| [6503 views] Top|| File under:
Israel-Palestine-Jordan
Police arrests three E. Jerusalem yoots for throwing rocks and Molotov cocktails
[Ynet] The three boys, aged 16-17, are suspected of targeting cars en route to the West Bank settlement of Ma'ale Adumim, several kilometers east of Jerusalem.

Apart from throwing rocks and Molotov cocktails at the vehicles, they are suspected of raising funds meant to procure various flammable substances.
Posted by: trailing wife || 07/11/2016 00:00 || Comments || Link || E-Mail|| [6499 views] Top|| File under:
Islamic Jihad fighter killed in Gaza tunnel collapse
[IsraelTimes] One person was killed as a tunnel being dug in the

Gazoo

Strip collapsed Sunday morning, according to Paleostinian reports.



Hamas, always the voice of sweet reason,

's al Aqsa TV station confirmed one man had died when a tunnel collapsed in the northern

Gazoo

Strip. He was named as 28-year-old Ibrahim Hussein al-Masri.

The Paleostinian Islamic Jihad


...created after many members of the Egyptian Moslem Brotherhood decided the organization was becoming too moderate. Operations were conducted out of Egypt until 1981 when the group was exiled after the assassination of President Anwar Sadat. They worked out of Gaza until they were exiled to Lebanon in 1987, where they clove tightly to Hezbollah. In 1989 they moved to Damascus, where they remain a subsidiary of Hezbollah...


terror group said on its website that Masri was a member of the al-Quds Brigades, the group's armed wing.

The collapsed tunnel was the 13th reported incident of its kind since the beginning of the year. At least 17 people, most of them reportedly members of Hamas's Izz ad-Din al-Qassam Brigades, have been killed in the collapses.
Posted by: trailing wife || 07/11/2016 00:00 || Comments || Link || E-Mail|| [6478 views] Top|| File under: Islamic Jihad
Syria-Lebanon-Iran
Intense video shows the moment a Russian helicopter is downed by ISIS in Syria
[Aviationist] On Jul. 9, a Russian Mi-35M helicopter was shot down by Daesh east of Palmyra the Russian MoD reported.

The gunship was flying a mission in support of the loyalist forces along with an Mi-24P Hind when it was hit by anti-aircraft fire and crashed into the ground killing the two crew members.

According to the latest reports, Daesh and rebels have grown their anti-aircraft capabilities by means of SAM (Surface to Air Missile) systems and MANPADS.

The Syrian regime has lost several aircraft due to anti-aircraft weaponry since the beginning of the uprising.
Posted by: Besoeker || 07/11/2016 12:29 || Comments || Link || E-Mail|| [6556 views] Top|| File under:
Gunmen in western Iran kill 2, injure lawmaker
[ENGLISH.ALARABIYA.NET] Unknown

gunnies

killed two people and injured a

politician

and a local governor in western Iran after opening fire on their car, an Iranian semi-official news agency reported.

The Tasnim agency reported Sunday that four

gunnies

blocked the car and opened fire. The driver and a local veterinary official were killed. Pro-reform

politician

Heshmatollah Falahatpisheh sustained minor injuries, and the local governor of the Dalahoo district and a fishery official were also injured.

The

gunnies

fled toward the Iraqi border, according to the Tasnim report. In recent weeks, Iranian forces and Kurdish separatists have clashed in western Iran. Iran said its forces have killed dozens of

forces of Evil

in the country's western provinces near Iraq, which have a large Kurdish minority.


Posted by: Fred || 07/11/2016 00:00 || Comments || Link || E-Mail|| [6481 views] Top|| File under: Govt of Iran
Syrian Forces Foil Raid on Castello, Kill 29 Militants
[ENGLISH.ALMANAR.LB] Nearly 30 foreign-sponsored Takfiri
...an adherent of takfir wal hijra, an offshoot of Salafism that regards everybody who doesn't agree with them as apostates who must be killed...


murderous Moslems

have been killed in an offensive they had unsuccessfully launched to reopen a key supply route into the Syrian northern city of Aleppo.

The so-called Syrian Observatory for Human Rights announced on Sunday that

murderous Moslems

from the so-called Faylaq al-Sham and Nusra Front, the latter of which is the Syrian branch of al-Qaeda, mounted an attack to recapture the strategic Castello Road on Thursday.

It added that Syrian army soldiers launched a counter-offensive, killing 29

Death Eaters

and foiling their attack.

"The attack has ended and the road remains completely closed," said Observatory chief Rami Abdel Rahman.

The Castello Road was effectively severed by Syrian forces Thursday when they seized a hilltop within firing range of the key supply route.

By Saturday, the army soldiers were within 500 meters (yards) of the road and firing on any vehicle attempting to use it.

The Observatory said at least one car had been targeted on the road early Sunday morning, adding it was unclear if it was carrying civilians or fighters.

The capture of the Castello Road came in the wake of recent advances by the Syrian army in the al-Mallah Farms area northwest of Aleppo.

The army had been attempting to seize Mallah for more than two years as it runs adjacent to the Castello Road, the last route

murderous Moslems

can use to access districts they control in the second Syrian city.

The capture of Mallah Farms and Castello Road enables Syrian forces to besiege

myrmidon

-held neighborhoods of Aleppo and puts them within the firing range of the army.

Posted by: Fred || 07/11/2016 00:00 || Comments || Link || E-Mail|| [6482 views] Top|| File under: al-Nusra
Coalition air strikes kill ISIS militants in Syria
[ENGLISH.ALARABIYA.NET] Air strikes by US-led coalition warplanes and artillery fire from The Sick Man of Europe Turkey


...the only place on the face of the earth that misses the Ottoman Empire....


killed eight ISIS

murderous Moslems

in northern Syria, state-run Anadolu Agency cited the Turkish military as saying on Sunday.

Ten ISIS targets were hit in the strikes, which also destroyed one building used by the

murderous Moslems

as a base, the agency said.

It said Turkish army howitzers fired on the

murderous Moslems

as they were preparing to open fire on Turkey on Saturday from the areas of Baragitah, Tel Ahmar and Shabaniye in northern Syria.

Turkey and the coalition have carried out regular strikes against ISIS in the area in recent months after rocket attacks by the

murderous Moslems

on the Turkish border town of Kilis.

Kilis, just across the frontier from an ISIS-controlled region of Syria, has been hit by rockets more than 70 times this year. More than 20 people have been killed.

Twenty-nine Syria rebels dead in fighting for key Aleppo road
Meanwhile,


...back at the comedy club, Boogie sadly admitted that he was a better peeping Tom than he was a comedian...


at least 29 Syrian rebels were killed in

festivities

with regime troops overnight during a failed bid to reopen the opposition's key supply route into Aleppo city, a monitor said Sunday.

The fighters from the Faylaq al-Sham Islamist faction and al-Qaeda affiliate al-Nusra


...formally Jabhat an-Nusrah li-Ahli sh-Sham (Support Front for the People of the Levant), also known as al-Qaeda in the Levant. They aim to establish a pan-Arab caliphate. Not the same one as the Islamic State, though .. ...


Front were killed trying to reopen the Castello Road, which regime forces effectively severed on Thursday, the Syrian Observatory for Human Rights monitor said.

The road was the only remaining supply route into the opposition-held east of Aleppo city, which has been divided between government and rebel control since mid-2012.

Government forces effectively severed the route on Thursday when they seized a hilltop within firing range of the Castello Road.

The Observatory said there were deaths among government forces in the overnight fighting, but had no immediate toll.

"The attack has ended and the road remains completely closed," said Observatory chief Rami Abdel Rahman.

Kurdish

myrmidon

kaboom

on Turkish army outpost kills two
Kurdish

murderous Moslems

carried out a car

kaboom

on a military outpost in southeastern Turkey overnight, killing one soldier and a member of the state-sponsored village guard militia, security sources said on Sunday.

It was the second such attack within 12 hours in the mainly Kurdish region, showing no let-up in a conflict between the Kurdistan Workers Party (PKK)

myrmidon

group and the state which flared up a year ago when a two-year-old ceasefire collapsed.

Ten soldiers and five village guards were also

maimed

in the attack by PKK guerrillas which took place in the Ercis district of Van province at 00:20 am (2120 GMT), the sources said. The army launched an operation to catch the perpetrators.

Around midday on Saturday a

kaboom

on a similar military installation in the province of Mardin bordering Syria killed two soldiers and a civilian and

maimed

dozens.

More than 40,000 people have been killed in the conflict since the PKK, designated a terrorist group by Turkey and its Western allies, and began its insurgency in 1984. Just in the last year, thousands of

myrmidon

s, security force members and civilians have died.

Turkey's state-run Anadolu Agency reported on Saturday that senior PKK commander Fehman Huseyin had been killed in a

kaboom

on a car in which he was travelling in northeast Syria. The report has not been confirmed.

Huseyin, a Syrian Kurd also known by the code name Bahoz Erdal, was killed on Friday evening as he travelled to the northern Syrian city of Qamishli, Anadolu said, citing a

front man

of a Syrian rebel group it named as the Tel Khamis Brigades.


Posted by: Fred || 07/11/2016 00:00 || Comments || Link || E-Mail|| [6482 views] Top|| File under: Islamic State
Terror Networks
Islamic State 'caliphate' said to shrink a further 12% in 2016
[IsraelTimes] In 18 months, jihadist group has lost a quarter of its territory in Iraq and Syria, British think tank says

The Islamic State
...formerly ISIS or ISIL, depending on your preference. Before that al-Qaeda in Iraq, as shaped by Abu Musab Zarqawi. They're very devout, committing every atrocity they can find in the Koran and inventing a few more. They fling Allah around with every other sentence, but to hear the pols talk they're not really Moslems....
group lost 12 percent of the territory it holds in Iraq and Syria in the first half of 2016, according to an analysis by British think tank IHS.

The analysis published Sunday says the jihadist group, which proclaimed its self-styled "caliphate" in the two countries in 2014, is continuing to lose ground after a string of setbacks last year.

"In 2015, the Islamic State's caliphate shrunk by 12,800 square kilometers to 78,000 square kilometers (30,000 square miles), a net loss of 14 percent," IHS said.

"In the first six months of 2016, that territory shrunk again by 12 percent. As of July 4, 2016, the Islamic State controls roughly 68,300 square kilometers in Iraq and Syria."

In Syria, IS is under pressure from regime troops backed by Russian forces, an Arab-Kurdish alliance backed by a US-led coalition, and rebel forces.

In Iraq, coalition-backed security forces, working with pro-government militia groups, have dealt the jihadists a series of defeats.

IS forces are currently under siege in the Syrian town of Minbej, which lies on their main supply route between Syria and The Sick Man of Europe Turkey


...the only place on the face of the earth that misses the Ottoman Empire....


In March the jihadists were routed from the ancient Syrian city of Palmyra and in June from the Iraqi city of Fallujah.

In 2015, the group lost Tal Abyad, a key border post on the Syrian-Turkish border, as well as the Iraqi city of Ramadi.

In May the Pentagon said that IS had lost some 45 percent of the territory it held in Iraq and between 16 and 20 percent of its territory in Syria.

The IHS report did not include percentages by country.

IHS senior analyst Columb Strack said the losses were likely to mean IS would redouble its attempts at "mass casualty attacks".

"As the Islamic State's caliphate shrinks and it becomes increasingly clear that its governance project is failing, the group is reprioritizing insurgency," he said.

"We unfortunately expect an increase in mass casualty attacks and sabotage of economic infrastructure, across Iraq and Syria, and further afield, including Europe."

IS has also seen its revenues drop, from around $80 million a month in mid-2015 to $56 million a month by March 2016, according to IHS.

"This figure has probably continued to decrease since March by at least another 35 percent," said Ludovico Carlino, another senior analyst at IHS.

"Combined with the military setbacks on the ground, this is having an impact on the internal cohesion of the group as indicated by a marked increase in defections and desertions since January," he added.

Facing territorial losses and pressure, IS on Wednesday issued a video describing the "organization of the caliphate" in which it claimed control of 35 "wilayat" or provinces, including 19 in Syria and Iraq.
Posted by: trailing wife || 07/11/2016 00:00 || Comments || Link || E-Mail|| [6480 views] Top|| File under: Islamic State
Who's in the News
49
[untagged]
8
Islamic State
2
al-Nusra
2
Govt of Iran
2
Govt of Pakistain Proxies
2
Hizbul Mujaheddin
2
al-Qaeda
1
Houthis
1
Govt of Syria
1
al-Qaeda in Arabia
1
Ansar Bayt al-Maqdis (IS)
1
Arab Spring
1
Islamic Jihad
Bookmark
E-Mail Me
The Classics
The O Club
Rantburg Store
The Bloids
The Never-ending Story
Thugburg
Gulf War I
The Way We Were
Bio
Merry-Go-Blog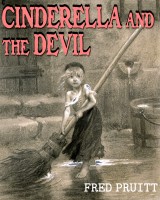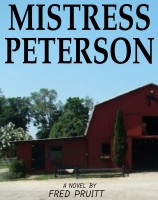 On Sale now!


A multi-volume chronology and reference guide set detailing three years of the Mexican Drug War between 2010 and 2012.

Rantburg.com and borderlandbeat.com correspondent and author Chris Covert presents his first non-fiction work detailing the drug and gang related violence in Mexico.

Chris gives us Mexican press dispatches of drug and gang war violence over three years, presented in a multi volume set intended to chronicle the death, violence and mayhem which has dominated Mexico for six years.
Click here for more information


Meet the Mods
In no particular order...


Steve White
Seafarious
Pappy
lotp
Scooter McGruder
john frum
tu3031
badanov
sherry
ryuge
GolfBravoUSMC
Bright Pebbles
trailing wife
Gloria
Fred
Besoeker
Glenmore
Frank G
3dc
Skidmark
Alaska Paul



Better than the average link...



Rantburg was assembled from recycled algorithms in the United States of America. No trees were destroyed in the production of this weblog. We did hurt some, though. Sorry.
3.235.173.74

Help keep the Burg running! Paypal: