Afghanistan
Tajikistani terrorist commits suicide by jumping into river in Badakhshan
[Khaama (Afghanistan)] A Tajikistani terrorist killed himself by jumping into a river before the Afghan intelligence operatives managed to arrest him.

Another Tajikistan terrorist was among four placed in durance vile
Drop the rosco, Muggsy, or you're one with the ages!
during an operation of the Afghan intelligence operatives in northeastern Badakhshan province.

The Afghan Intelligence, National Directorate of Security


...the Afghan national intel agency...


(NDS), said the

murderous Moslems

were arrested during an operation in Kof district.

A statement by NDS said the

murderous Moslems

have been identified as Sheikh Mohammad Esa a citizen of Tajikistan, Rohullah, Murtaza and Shahrullah who were fighting for the Taliban group.

The statement further added that the group was involved in the harassment of the local residdents and other terrorist activities in Bakhshan province.

The Afghan intelligence operatives confiscated four Ak-47 rifles along with a GPS equipment fromt he detained

bad boy

s, NDS said.

According to NDS, another Tajikistani terrorist jumped into river and killed himself before he was arrrested by the Afghan intelligence.

The anti-government armed

bad boy

groups have not commented regarding the report so far.


Posted by: Fred || 07/15/2016 00:00 || Comments || Link || E-Mail|| [295 views] Top|| File under: Islamic State
ISIS radio destroyed in US drone strike in East of Afghanistan
[Khaama (Afghanistan)] A radio station run by the loyalists of the Islamic State of Iraq and Syria (ISIS) terrorist group was destroyed in a drone strike carried out by the US forces in Afghanistan.

According to the local officials in eastern Nangarahr province, the radio station was targeted was in Kharawa area of Achin district.

Provincial governor's spokesman Ataullah Khogyani said at least 12 loyalists of the terror group were killed in separate drone strike in Momand Dara.

Khogyani further added that the airstrikes were carried out on Wednesday and several weapons and ammunition belonging to the loyalists of the terror group were also destroyed.

The loyalists of the ISIS terrorist group have not commented regarding the report so far.

The radio station run by the loyalists of the ISIS terrorist group resumed operations months after it was destroyed in a similar airstrike.

At least 29 people including 5 operators of the radio station were killed in a series of airstrikes targeting the radio station in Momand Dara area earlier in February this year.

The latest airstrikes by the US forces comes as President Barack Obama has granted broader role to engage the militant groups in Afghanistan, including the Taliban insurgents.


Posted by: Fred || 07/15/2016 00:00 || Comments || Link || E-Mail|| [294 views] Top|| File under:
Africa North
Rockets attacks continue in Benghazi
Militants continued yesterday and today to target strategic as well as residential locations in Benghazi.

A women and two children were injured last night when a rocket exploded next to the ear, nose and throat clinic by the Arab Medical University in Buhdeima district. Reports also suggest a local man was also among the injured. It is not known if the target was the clinic or the nearby Benghazi Medical Centre (BMC), to which the injured were taken.

Several rockets have been fired at the BMC over the last weeks.

The ENT clinic was part of Hawari hospital but relocated to a villa next to the university when the hospital had to close.

Meanwhile, in a rocket attack in Sidi Younis district, in the north east of the city, nine people were injured: six Libyans and three Egyptians. The area is home to a significant number of Egyptian workers, both legal and illegal.

Today, for the third day in a row, a grad missile landed outside Benina Airport. The airport or, more likely, the adjoining airbase, is believed to have been the target.


Posted by: badanov || 07/15/2016 00:00 || Comments || Link || E-Mail|| [263 views] Top|| File under:
Africa Subsaharan
Ivory Coast arrests two soldiers for suspected links to al Qaeda
[Ynet] Two soldiers have been arrested in Ivory Coast accused of failing to denounce suspected members of an al Qaeda cell that killed 19 people in a March attack on a beach resort town, military officials said on Thursday.

The raid on Grand Bassam, 40 km (25 miles) from the commercial capital, Abidjan, by al Qaeda in the Islamic Maghreb (AQIM), the jihadist group's North African affiliate, was the furthest yet from its traditional desert base.

Authorities in Ivory Coast and neighbouring Mali have arrested a number of suspects since the attack.

Posted by: trailing wife || 07/15/2016 00:00 || Comments || Link || E-Mail|| [308 views] Top|| File under: al-Qaeda in North Africa
Europe
Saudi Funded Mosque Opened in Nice Two Weeks Before Attack
[Breitbart] An Islamic Mosque, funded and owned by a hardline, "fundamentalist" Saudi Arabian cleric, opened in the Nice just two weeks before the Southern French city was struck by a deadly terror attack.

Town Mayor Christian Estrosi had fought a bitter legal battle with the French state in an attempt to stop it opening, claiming the owner, Saudi Minister of Islamic Affairs Sheikh Saleh bin Abdul Aziz Al-Sheikh (pictured left) "advocates Sharia law and destroyed all the churches on the Arabian Peninsula."

"Our intelligence agencies are worried about this place of worship," the mayor said, before warned about "unregulated foreign funding," according to French news site RTL.

Mr. Estrosi, mayor since 2008, argued that the project, which was initiated under his predecessor in 2002, was unauthorised. He took central government representative Prefect Adolphe Colrat to court but did not succeed.

Mr. Colrat accused Mr. Estrosi, who is a member of France's centre-right The Republicans Party, of "feeding populism" and scapegoating the entire Muslim community to gain votes, AFP reported.
Posted by: Besoeker || 07/15/2016 09:10 || Comments || Link || E-Mail|| [377 views] Top|| File under:
'Up to 30 77 Dead' After Truck Crashes Into Crowd At Bastille Day Celebrations In Nice 'Terror Attack'
Liveblog of events and reports as they were released, with videos, from the Telegraph.

July 14th at 7:15 pm ET:

At least 73 people were killed and about 100 injured on Thursday night when a lorry drove into a crowd of Bastille Day revellers in an apparent terrorist attack in Nice, David Chazan reports.

A gunman reportedly got out of the lorry and fired into the crowd on the seafront Promenade des Anglais, an area popular with tourists in the Riviera resort, leaving dead and injured people lying in the street.

He was shot dead by police but there were reports that an accomplice had fled and that guns and grenades were found in the lorry.

The local Prefecture described the slaughter as a "terrorist attack" but an interior ministry spokesman, Pierre-Henry Brandet, said it was too early to be certain of the killers' motives.

July 14th at 9:35 p.m. ET:


77 people reported killed

Counter-terrorist investigators leading the probe

Driver 'was 31-year-old man from Nice of Tunisian origin'

July 14th at 11:00 p.m. ET:


Death toll now at least 80; 20-plus are critically injured

Several of the dead are young children

Driver screamed "Allah Akbar" at crowd as he exited truck

Luxury Negresco Hotel turned into makeshift hospital ward

July 14th at 11:30 p.m. ET:


Vehicle speeds for 2km through busy crowd

July 15th at 8:30 am ET:


Driver was Tunisian-born Mohamed Lahouaiej Bouhlel, 31-year-old delivery driver

Described as "weird loner" who "became depressed" when his wife left him

French passport holder, lived in Nice

Known to the police for violence and using weapons, many arrests in past

Posted by: Elmerert Hupens2660 || 07/15/2016 00:00 || Comments || Link || E-Mail|| [715 views] Top|| File under:
The Grand Turk
BREAKING in Turkey: MILITARY COUP UNDERWAY
All submissions will be presented here without examination in a moment. Some are initial reports, some are liveblogging as events proceed. Once they've been added below, we'll do a second pass for value as sources. Many, many thanks to all of you who submitted articles -- I was just checking before looking for information, and here it is.

--trailing wife at 4:52 pm ET.

Added at 5:48 pm ET: Raj actually beat me to the post. His article and the discussion that followed are here. Go take a look.

Added at 6:03 pm ET: Whew! All submitted articles now posted and described. I'm exhausted and will leave it at that, unless y'all have strong opinions on any of the sources. Again, many thanks for springing into action -- mine was the easy part today.


Per CNN: "Developing story - more to come." Last updated at 5:54 pm ET, links to other CNN reports on the subject. CNN:Turkey coup

Reuters as of 10:50pm BST. Has links to other Reuters articles as they are published. Turkey PM says coup attempt underway, elected government still in charge

Round up with lots of links as of half an hour ago: Daily Beast: Turkey

TechCrunch round up with links and tweets posted half an hour ago. Promises to update as information comes in: Facebook, Twitter, and YouTube blocked in Turkey during reported coup attempt

RT round up with videos, was updated an hour after the initial report: Turkish military declares taking over the country

Round up as of 19 minutes ago. It's not clear to me if this is a single report or being updated: BBC:Turkey soldiers launch 'illegal action' - PM Yildirim

Fox News has a round up of reports. It's not clear to me if this was a single report or is being updated: Turkey coup attempt

The Mirror is liveblogging: Possible Coup Attempt in Turkey
Posted by: trailing wife || 07/15/2016 16:58 || Comments || Link || E-Mail|| [5134 views] Top|| File under:
Turkey imposes curfews on 16 villages, sacks mayors
[AlAhram] The Sick Man of Europe Turkey


...the only place on the face of the earth that misses the Ottoman Empire....


imposed round-the-clock curfews on 16 villages in its mainly Kurdish southeast on Thursday as security forces tried to root out

murderous Moslems

nearby and sacked two co-mayors it accused of supporting the fighters.

Authorities in the province of Diyarbakir imposed the lockdown as security forces searched for members of the outlawed Kurdistan Workers Party (PKK) in the hills and woods near the town of Silvan, the provincial governor said in a statement.

The government says thousands of

murderous Moslems

and about 500 soldiers and

coppers

have been killed since the ceasefire broke down last year. Human rights groups say about 400 civilians have also been killed.

People will not be allowed to enter or leave the area near Silvan during the curfew, the governor's statement said.

"It is important for citizens to follow the ban for the security of their lives and property," it said.

New York-based Human Rights Watch


... During the fiscal year ended June 30, 2011, HRW received a pledge from the Foundation to Promote Open Society, of which George Soros is Chairman, for general support totaling $100,000,000. The grant is being paid in installments of $10,000,000 over ten years.Through June 30, 2013, HRW had received $30,000,000 towards the fulfillment of the pledge....


this week accused the government of preventing independent investigations into alleged rights abuses during the lockdowns that include unlawful killings of civilians, displacement of civilians and destruction of private property.

Separately, the Interior Ministery ordered the co-mayors of the town of Mazidagi in Mardin province be removed from office, security sources said.

A prosecutor is investigating the elected officials' potential culpability after a municipal vehicle was allegedly used in a car-

kaboom

on a gendarmes outpost that killed two soldiers and

maimed

another 12 on July 9.

In the past year, authorities placed in durance vile
Keep yer hands where we can see 'em, if yez please!
22 mayors and sacked another 31 for their alleged support for the PKK in the southeast. All are members of a regional party, the Democratic Regions Party (DBP), which denies collaborating with the PKK.

Separately, the district governor in the town of Nusaybin said its four-month curfew would be lifted on July 19. Clashes with the PKK there ended on June 3, but authorities have barred residents from returning as they continued weapons searches and conducted cleanup operations.

It said in a statement 495 PKK

murderous Moslems

were killed in the

festivities

. Officials previously said 70 police and soldiers were killed in Nusaybin, which sits on the Syrian border.
Posted by: trailing wife || 07/15/2016 00:00 || Comments || Link || E-Mail|| [260 views] Top|| File under:
One-ton bomb unearthed at Turkish customs gate to Iran
Citizens and customs officials managed to prevent a terror attack at Turkey's Gürbulak customs gate to Iran, after noticing a cable under the ground that turned out to be part of a bomb mechanism tied to one ton of explosives.

Customs and Trade Minister Bülent Tüfekçi said on July 14 that the border gate in the eastern province of Ağrı was reopened after the mechanism was dismantled.

Acting upon a notice by citizens, gendarmerie units in the province first closed the gate in both directions and inspected the area, finding a mechanism tied to two hidden propane cylinders.
Posted by: Steve White || 07/15/2016 00:00 || Comments || Link || E-Mail|| [465 views] Top|| File under:
Home Front: WoT
What Makes Islam so Different?
The following data is maintained by the website: TheReligionofPeace. It is titled "What Makes Islam so Different?" TROP states: "TROP is a non-partisan, fact-based site which examines the ideological threat that Islam poses to human dignity and freedom."
During this time period [2016] and worldwide, there were 1268 Islamic attacks in 50 countries, in which 11664 people were killed and 14087 injured. Despite many leaders in the West leading from behind and trying as hard as they might to deny the threat, there is a worldwide terror war being waged by the Islamacis.


Posted by: JohnQC || 07/15/2016 10:15 || Comments || Link || E-Mail|| [734 views] Top|| File under:
India-Pakistan
Militant with US bounty walks free in Pakistan
[AP] LAHORE, Pakistan - The United States has put a $10 million bounty on his head, labeling him a terrorist. He is one of the most wanted men in India. Yet, Hafiz Saeed walks free in his home country of Pakistan, denouncing Washington and New Delhi in public speeches.

Now the man identified by the U.S. as a founding member of the Lashkar-e-Taiba militant group is weighing in on the flare-up of violence in Kashmir, the mountainous region divided between Pakistani and Indian control, where dozens have died in clashes with protesters after Indian security forces killed a top rebel leader.

In an interview with The Associated Press, Saeed accused the U.S. of giving India a free hand to crush the anti-India protests in its Himalayan territory, warning that will only lead to an escalation of violence.

"America is supporting this oppression by India by saying it is an internal matter," the 66-year-old Saeed said in the interview, which took place Wednesday at his two-story home behind a steel barrier separating it from the narrow streets of the eastern city of Lahore.

"This has given India encouragement, and because of this, the killings and violence" will continue, he said.

Washington has said it will not intervene. But U.S. State Department spokeswoman Elizabeth Trudeau, speaking to reporters Thursday, disagreed with the suggestion by Saeed and others that the U.S. is aloof and therefore partly responsible for the crackdown. She said the U.S. has had discussions with both India and Pakistan about the violence in Kashmir.

"We are very concerned about the deaths of the protesters," Trudeau said. "That's of grave concern to us. We continue to be in touch with the government of India. We've been in discussions with the government of Pakistan as well."

Saeed said he will lead nationwide demonstrations in Pakistan to force its government to sever ties with the U.S. if it cannot convince Washington to intervene in the decades-old Kashmir dispute. The two countries, which also possess nuclear weapons, have fought three wars, two of them over Kashmir.
Posted by: Besoeker || 07/15/2016 09:28 || Comments || Link || E-Mail|| [363 views] Top|| File under:
Afghan spy, five militants arrested
[DAWN] QUETTA: Security forces tossed in the slammer
Into the paddy wagon wit' yez!
a suspected agent of the Afghan intelligence age­n­cy -- the National Direc­torate of Security (NDS) -- and five suspected

turbans

during an operation on the outskirts of the border town of Chaman on Wednesday.

According to official sources, a heavy exchange of fire took place between security forces and the

turbans

in the Gul Darra Bagheecha area of Chaman. A huge quantity of arms and ammunition and two 'explosives-laden' vehicles were recovered from the hideout of the

krazed killer

s.

"Those arrested included two Afghan nationals who had come to Chaman from Kunar province


... which is right down the road from Chitral. Kunar is Haqqani country.....


of Afgha­nistan with the NDS agent," a security official said.

According to sources, personnel of the Frontier Corps


...a provincial paramilitary force. Total manpower is about 80,000. They are tasked to help local law enforcement in the maintenance of law and order, and to carry out border patrol and a..the Antwerp-based Salafist organization that had campaigned to introduce Sharia law to Belgium before single-handedly making Belgium the highest per capita supplier of jihadis to Syria in Europe. There was a big trial in Antwerp in 2015, but most of those convicted were in absentia...nti-smuggling operations....


(FC) on information provided by an intelligence agency about the presence of a wanted man belonging to the NDS launched a search operation in the Gul Darra Bagheecha area.

As security forces cordoned off the area, they were fired upon by

gunnies

hiding in a compound. FC soldiers returned fire and a shootout continued for two hours. Finally security forces overpowered six

gunnies

and took them into custody.

Those arrested included three local people belonging to a banned

krazed killer

organization involved in raids on security forces, suicide atta­cks and other subversive ac­­ti­vities in different parts of Balochistan



...the Pak province bordering Kandahar and Uruzgun provinces in Afghanistan and Sistan Baluchistan in Iran. Its native Baloch propulation is being displaced by Pashtuns and Punjabis and they aren't happy about it...


and other areas of the country, the sources said.

"Security forces found in the compound two cars with wires attached to them and believe that the cars may have been fitted with vehicle-born

bomb

s."

The Bomb Disposal Squad of police department was called to check the vehicles. It had not cleared the vehicles till late in the night.

Arms and ammunition seized from the hideout of

turbans

included two rocket launchers, 11 landmines, two grenades, one Kalashnikov, one pistol and thousands of rounds of different weapons.

Those arrested were han­ded over to the authorities con­cerned.

"Earlier, security forces had carried out two operations to arrest the NDS agent, but each time he escaped and crossed into Afghan­istan," the official said.
Posted by: Fred || 07/15/2016 00:00 || Comments || Link || E-Mail|| [244 views] Top|| File under: Taliban
Six Al Qaeda men killed in Okara village: police
[DAWN] LAHORE/OKARA: Police claimed on Wednes­day to have killed six

murderous Moslems

of Al Qaeda in an encounter and seized a huge quantity of arms and ammunition, including a rocket launcher.

Okara District Police Officer (DPO) Muhammad Faisal Rana claimed that personnel of police and intelligence agencies raided the farmhouse of Naeem Jha­khar in village 28/2R, Kuly­ana Estate, on Faisalabad


...formerly known as Lyallpur, the third largest metropolis in Pakistain, the second largest in Punjab after Lahore. It is named after some Arab because the Paks didn't have anybody notable of their own to name it after...


Road at around 2.30am. He said the raid was carried out on the basis of information received about the presence of

murderous Moslems

at the place.

The official said that people present in the farmhouse detonated an

bomb

and opened fire when they saw the raiding team.

The security personnel retaliated and firing from both sides continued for about three hours.

When the shooting from inside the premises stopped, the personnel entered the place and found six men dead with their weapons scattered around.

A rocket launcher with ammunition, a detonator, five Kalashnikov rifles, five sub-machine guns, explosives made in India and Russia, a suicide jacket, a mobile phone and a map of the Okara District Police Office were found.

The district police chief said two security personnel

were maimed

in the shootout. One of them was referred to Lahore due to his critical condition.

Rescue-1122, Civil Defe­nce and fire brigade teams also reached the place.

Computerised national identity cards found in the pockets of four of

the dear departed

identified them as Samiullah of Shangla, Yasibur Rehman of Hangu, Amir Habib of Bannu and Saeedur Rehman of Islamabad.

The DPO said the farmhouse's owner was acting president of Anjuman Mazareen Punjab
1.) Little Orphan Annie's bodyguard
2.) A province of Pakistain ruled by one of the Sharif brothers
3.) A province of India. It is majority (60 percent) Sikh and Hindoo (37 percent), which means it has relatively few Moslem riots....
(AMP), Kulyana Estate, and brother of the tenant farmers organization's former chief Saleem Jhakhar who is behind bars.

The official said the seized phone had been sent to a forensic lab for collecting more information.

Citing directives of Punjab police chief Mushtaq Sukhera, he said the first information report (FIR) of the incident would be registered at the Counterterrorism Department

cop shoppe

in Lahore.

The DPO said local links of the suspected

murderous Moslems

would be investigated.

A medical board was conducting autopsy of the dead at the Okara District Headquarters Hospital.


Posted by: Fred || 07/15/2016 00:00 || Comments || Link || E-Mail|| [288 views] Top|| File under: al-Qaeda in Pakistan
MQM activist, relative picked up in Rangers raid
HYDERABAD: A team of the law-enforcement agencies picked up sub-inspector Shahid Noor, said to be the beat in-charge in the special branch of police in a raid during which an activist of the Muttahida Qaumi Movement (MQM), Awais Azeem, was also said to have been taken away late on Tuesday evening.

It is learnt that the raid was carried out to arrest Awaiz Azeem but the SB official posted at Latifabad was picked up for offering resistance to the law-enforcers as the former is the brother-in-law of the latter.

Mr Azeem is a resident of Karachi and according to sources he was acting as a coordinator of MQM's parliamentary party leader in the National Assembly Dr Farooq Sattar.

Noor's family shared details of the raid with other special branch officers. A text message sent to Dr Sattar requesting him to confirm or deny whether Azeem was associated with him or his party in any manner was not responded.

Noor lives in Latifabad Unit-11 opposite Govt Degree College. "He is not yet been released," SB sources said on Wednesday evening.

Published in Dawn, July 14th, 2016
Posted by: badanov || 07/15/2016 00:00 || Comments || Link || E-Mail|| [413 views] Top|| File under:
Iraq
France to redeploy aircraft carrier in Mosul fight
[AlArabiya] President Francois Hollande has announced that France will redeploy the Charles de Gaulle aircraft carrier this fall to step up the fight against the Islamic State of Iraq and Syria (ISIS) and suggested an increase in ground troops for training and support to take back Mosul, in northern Iraq.

Hollande, speaking Wednesday ahead of the Bastille Day military parade Thursday, said "we must strike and destroy those who aggressed us here" in two sets of attacks last year.

Hollande said the November attacks in Paris claimed by ISIS "were decided" in Raqqa, Syria and Mosul in northern Iraq, the two strongholds of ISIS militants.

Those attacks killed 130 and 17 more died in two January attacks. With the carrier battle group in place, France can up its striking power in the US-led coalition carrying out strikes on ISIS.
Posted by: badanov || 07/15/2016 00:00 || Comments || Link || E-Mail|| [334 views] Top|| File under:
Salahuddin Combat Courier: 3 die
ISIS Top Turban, 2 BFFs die in air strike near al-Marir


Downright romantic foto of F-4 Phantom II at the link


(IraqiNews.com) Salahuddin – A source in Salahuddin Operations informed that ISIS Wali of Sharqat was killed along with two of his aides by a coalition bombing north of Tikrit.

The source informed, "Today the international coalition aviation targeted an ISIS vehicle near al-Marir village in northern Sharqat, killing the 'so-called' ISIS Wali of Sharqat, along with two of his aides."

The source added, "The bombardment was carried out based on intelligence input indicating about the presence of 12 ISIS vehicles in the district."

It is worthy to be mentioned here that there were news published before August 2, 2015, indicating that ISIS Wali of Sharqat was killed during internal disputes in the organization.

Iraqi militia stop ISIS attack at al-Daur

(IraqiNews.com) Salahuddin – A source in Salahuddin Police informed that members of al-Hashd al-Shaabi foiled a suicide attack with two explosive belts launched by ISIS at al-Daur in eastern Tikrit.

The source informed, "Forces from al-Hashd al-Shaabi at noon today monitored ISIS suicide bombers wearing explosive belts while they were scouting at al-Galam in southern al-Daur," adding, "Al-Hashd al-Shaabi members opened fire towards them, killing them on the spot."

The source added, "The suicide bombers were trying to reach the center of al-Daur to blow themselves up."

3 wounded in bomb attack in Tuz Khurmatu

(IraqiNews.com) Salahuddin – A security source informed that three members of al-Hashd al-Shaabi were wounded in a bomb blast west of Tuz Khurmatu, situated east of Tikrit.

According to information shared by the source, it was mentioned, "An improvised explosive device planted by ISIS exploded, at afternoon today, while a convoy of al-Hashd al-Shaabi was passing between Aboud and Beer Ahmed west of Tuz Khurmatu. Three members of al-Hashd al-Shaabi were injured in the blast."

The source added, "Security forces transferred the wounded to a nearby hospital."
Posted by: badanov || 07/15/2016 00:00 || Comments || Link || E-Mail|| [352 views] Top|| File under:
Anbar Antics: 29 die


Iraqi militia commander wounded in VBIED attack in Fallujah

(IraqiNews.com) ANBAR – al-Hashd al-Shaabi Command in Anbar announced that the commander of the 1st regiment of al-Hashd al-Shaabi along with two of his guards were wounded in a bomb explosion in eastern Fallujah.

The commander of Karma Fallujah Brigade Colonel Juma al-Juamili in a statement issued to the media said, "An improvised explosive device placed inside the vehicle of Colonel Mahmoud Mardi al-Jumaili exploded at noon today while it was passing across the center of a-Karma district. The commander along with his two guards were injured and the vehicle was also damaged."

Jumaili added, "The security forces have launched a probe to identify the perpetrators of the assassination attempts on the leaders of al-Hashd al-Shaabi and al-Ashaeri."

29 ISIS Bad Guys have a Very Bad Day

(IraqiNews.com) ANBAR – Jazeera and Badiya Operations Command in Anbar province revealed, that 29 ISIS members were killed in an aerial bombing carried out by the international coalition aviation west of Ramadi. Five ISIS booby-trapped vehicles were destroyed in the bombardment.

The commander of al-Jazeera and al-Badiya Operation Major General Qassim al-Mohamadi in a press statement said, "At noon today the international coalition aircraft carried out air strikes on gatherings of ISIS at Heet, al-Dolab and north of Haditha Dam west of Ramadi. In the bombing 29 ISIS fighters were and five booby-trapped vehicles of the ISIS were also destroyed."

Mohamadi added, "The ground forces backed by the international coalition aviation are liberating the western areas of Anbar and they are being helped by tribal fighters."
Posted by: badanov || 07/15/2016 00:00 || Comments || Link || E-Mail|| [262 views] Top|| File under:
Ninevah Nightmares: 24 die
Airstrikes destroy ISIS vehicles

(IraqiNews.com) NINEVEH – A security source in Nineveh Province informed that a number of ISIS members were killed and two vehicles destroyed during an air strike by the international coalition aviation south of Mosul.

According to information shared by the source, it was mentioned, "The international coalition aircraft conducted, before noon today, an air strike that targeted an ISIS vehicle that was carrying weapons, equipment and mortar detachment at Arkeba village in Qayyarah. The vehicle was destroyed completely and the occupants were killed too."

The source added, "The international coalition aircraft also carried out an air strike targeting another ISIS vehicle carrying weapons in the center of Qayyarah south of Mosul. The vehicle was destroyed completely as well and the occupants were killed too."

8 ISIS Bad Boyz die in air raid at Qayyarah

(Iraqi/news.com) NINEVEH – A security source in Nineveh Province on Thursday informed that eight ISIS members were killed by international coalition bombardment in Qayyarah south of Mosul.

The source informed, "The US-led coalition aircraft at noon today carried out an air strike on an ISIS gathering at Aghala village in Qayyarah (60 km south of Mosul), killing eight ISIS members."

The source further added, "The aerial bombardment also destroyed an ISIS vehicles carrying weapons."

Iraqi forces capture Qayyarah air base

(IraqiNews.com) NINEVEH – A security source in Nineveh Province informed that the security forces liberated Qayyarah Air Base south of Mosul from ISIS control and also gunned down 18 ISIS members.

According to information shared by the source, it was stated, "The security forces at noon today liberated Qayyarah Air base from ISIS grip. In the battles, 18 ISIS members were gunned down by the forces."

"The battles also resulted in the destruction of three ISIS vehicles belonging," the source added.
Posted by: badanov || 07/15/2016 00:00 || Comments || Link || E-Mail|| [277 views] Top|| File under:
Israel-Palestine-Jordan
Knife-carrying Palestinian shot by police in Shuafat
[IsraelTimes] A Paleostinian man approached officers with a knife and was shot by police Thursday morning in the East Jerusalem refugee camp of Shuafat, police said.

Police and Border Police officers came to the refugee camp to arrest a suspect.

During the arrest, residents of Shuafat attempted to hinder the arrest, and at one point the Paleostinian approached the officers holding a knife and was shot, police said.

No

coppers

were maimed

in the incident.

The Paleostinian man, identified by local media as Yihya Hijazi, was lightly injured and taken to a Jerusalem hospital after being treated by Magen David Adom medics, a police spokeswoman told The Times of Israel.

Police said they completed the arrest of the suspect and exited the refugee camp.

A Fatah party

front man

later told the Paleostinian Ma'an news agency that the man who was shot was trying to take a knife away from the suspect who was placed in durance vile
Drop the gat, Rocky, or you're a dead 'un!
On Wednesday, Border Police officers operating in the Paleostinian town of al-Ram north of Jerusalem opened fire on a vehicle that officers said was accelerating toward them, killing one Paleostinian passenger, Anwar al Salaimeh, 22. A second person in the car was

maimed

. A third was unhurt, and was arrested by police and taken for questioning.

One of the border

coppers

opened fire, according to the army, after he "felt in danger."

An IDF statement said the incident was being investigated.
Posted by: trailing wife || 07/15/2016 00:00 || Comments || Link || E-Mail|| [280 views] Top|| File under:
Three teenagers who torched Arab cars in revenge of Sarona attacks arrested
[Ynet] The three teenagers who set fire to cars and spray painted hate speech in the town of Yaffa outside of Nazareth have had their ages and hometowns released by the court. They are all aged between 15 and 16, and they are from Karmiel, Elon Moreh, and Balfouria.

The arson occurred on June 10 in a commercial vehicles compound. Two vehicles were lit on fire. Three other vehicles had the words "price tag" and "

Dire Revenge

' spray painted on them.

Police arrived at the scene and collected evidence, including security camera footage. The footage showed the three teenagers trespassing onto the property and setting fire to the vehicles.

Shin Bet security forces interrogated the teenagers who admitted that they had been planning to torch Arab vehicles out of

Dire Revenge

for Paleostinian attacks on Jews. After the Sarona Market attacks, they decided to carry out their plan.

The Shin Bet investigation also revealed links between the teenagers and the Hilltop Youth movement.

Decyphering the attack and arresting the suspects is another step towards thwarting the activities of Jewish terror cells who have been carrying out attacks over the past two years," a Shin Bet statement said.

"The Shin Bet stresses that the enforcement measures which have been carried out over the past several months have led to a significant drop in the scope of violent attacks and terror against Paleostinians and Israeli-Arabs."
Posted by: trailing wife || 07/15/2016 00:00 || Comments || Link || E-Mail|| [301 views] Top|| File under:
Israelis accused of trying to join Islamic State
[IsraelTimes] Two men from the north of Israel have been charged with supporting the Islamic State
...formerly ISIS or ISIL, depending on your preference. Before that al-Qaeda in Iraq, as shaped by Abu Musab Zarqawi. They're very devout, committing every atrocity they can find in the Koran and inventing a few more. They fling Allah around with every other sentence, but to hear the pols talk they're not really Moslems....
, with each of them separately making plans to join the jihadist group in Syria.

One man, Abed al Fatah, 24, from Nazareth, visited pro-jihadi websites, expressing support for the group online.

Earlier this year, according to a charge sheet, Fatah made contact with a former Islamic State fighter and made plans to join the group in Syria after he got married.

The second man, Ashraf Arbaye, 35, from nearby Shfaram, also made contact this year with a jjhadi known to help people sneak into Islamic State territory, according to the Shin Bet, which captured the two.

Arbaye is also accused of illegal arms possession, including selling guns.

The prosecution has asked a judge at an arraignment hearing to order the two kept in jail until the end of legal proceedings, Channel 2 reports.
Posted by: trailing wife || 07/15/2016 00:00 || Comments || Link || E-Mail|| [481 views] Top|| File under: Islamic State
Science & Technology
Crashed drone in Somalia shows how the military hides its eyes in the sky
[Verge] Drones flying over a war zone are nothing new, and as they've proliferated, there have been more efforts to make them harder to see from the ground.
Don't neglect the short video, which contains Prioria Products Mavrik field demo, 360 degree gimble cam, cool sound track, and F-150.
Case in point? A drone that was recently downed in Mogadishu, Somalia looks less like a drone and more like a large bird.

Local reports associate this drone, which came down on May 1st, with Somalia's National Intelligence and Security Agency (NISA). It's unclear exactly how it was downed, or if similar drones have been used in the country before.

What's most interesting about this particular drone are its wings: in addition to looking like a bird, the wings will flap, although it looks like it's actually powered by two sets of propellers. A quick glance at it flying overhead likely won't attract a lot of attention, which is exactly what you'd want for a surveillance robot.

The US Army Special Operations Command has used a similar drone that can be fired out of a canon or deployed by hand. Like this drone discovered in Somalia, it has wings that can flap, making it appear like a regular bird flying overhead.

As Atlas Obscura points out, there have been concerted efforts for companies to mimic bird behavior in drones both for appearance and for the obvious reason: physics. Birds, after all, are the experts at flying, and learning just how they fly is a good step in adapting their mechanical counterparts to accomplish the same tasks.
Posted by: Besoeker || 07/15/2016 04:04 || Comments || Link || E-Mail|| [412 views] Top|| File under:
Syria-Lebanon-Iran
Russia conducts over 50 strikes on IS group near Palmyra in 3 days
[AlAhram] Russia has conducted more than 50 air strikes since Tuesday against Islamic State
...formerly ISIS or ISIL, depending on your preference. Before that al-Qaeda in Iraq, as shaped by Abu Musab Zarqawi. They're very devout, committing every atrocity they can find in the Koran and inventing a few more. They fling Allah around with every other sentence, but to hear the pols talk they're not really Moslems....
(IS) jihadists near the Syrian city of Palmyra, the defence ministry in Moscow said.

"The Russian air force has increased the intensity of its strikes against targets of the armed units of international terrorist organizations near the city of Palmyra," the ministry said in a statement Thursday on its Facebook page.

"Since July 12, Russian air force planes have conducted more than 50 strikes against Islamic State personnel and material in this area."

Six Tupolev bombers flew out of an airbase in Russia on Thursday morning and conducted strikes east of Palmyra, near the cities of Arak and Sukhna, as well as in the Homs region, the statement said.

The ministry said the strikes had destroyed "a command centre, a field camp for IS fighters, two oil processing plants and a large quantity of the enemy's personnel and military hardware."

IS fighters were forced out of Palmyra by Syrian regime forces in March with Russian backing, but Arak and Sukhna remain out of the government's control.

Arak, located 35 kilometres (21 miles) east of Palmyra, is a small town that has strategic importance because of a nearby oil field, while Sukhna, 70 km northeast of Palmyra, is an IS bastion.

Russia is stepping up its bombing campaign in Syria as US Secretary of State John F. I was in Vietnam, you know Kerry
Former Senator-for-Life from Massachussetts, self-defined war hero, speaker of French, owner of a lucky hat, conqueror of Cambodia, and current Secretary of State...
is set to meet President Vladimir Putin

...Second and fourth President and sixth of the Russian Federation and the first to remain sober. Putin is credited with bringing political stability and re-establishing something like the rule of law, which occasionally results in somebody dropping dead from polonium poisoning. Under Putin, a new group of business magnates controlling significant swathes of Russia's economy has emerged, all of whom have close personal ties to Putin. The old bunch, without close personal ties to Putin, are in jail or in exile or dead...
in Moscow on Thursday in Washington's latest bid to revive the stalled Syrian

grinding of the peace processor

.

Kerry's visit to Russia -- his second this year -- comes as bloodshed continues in defiance of a series of failed ceasefires.

Russia and the US appear increasingly at odds over the way forward amid heightened diplomatic tensions.
Posted by: trailing wife || 07/15/2016 00:00 || Comments || Link || E-Mail|| [356 views] Top|| File under: Islamic State
Three Charged with Involvement in al-Qaa Suicide Attacks
[AnNahar] State Commissioner to the Military Court Judge Saqr Saqr on Thursday charged three suspects, including a detainee, with involvement in the unprecedented multiple

suicide kaboom

s that rocked the Christian border town of al-Qaa in late June, state-run National News Agency reported.

The three were charged with "staging acts of terror, carrying out two waves of

suicide kaboom

s in the town of al-Qaa, murdering and attempting to murder a number of civilians and other individuals, and sabotaging public and private property," NNA said.

The case has been referred to First Military Examining Magistrate Riad Abu Ghida, the agency added.

Al-Qaa is a predominantly Christian town nestled in a hilly border area that has been shaken by violence since Syria's conflict erupted in 2011. Four

jacket wallah

s hit the town before dawn on June 27 and another four suicide bombers carried out an evening attack, killing five people and wounding 28 others.

The site of the dawn blasts lies on a main road linking the Syrian town of al-Qusayr to

Leb

's eastern Bekaa Valley.

Interior Minister Nouhad al-Mashnouq said the bombers came from the Islamic State
...formerly ISIS or ISIL, depending on your preference. Before that al-Qaeda in Iraq, as shaped by Abu Musab Zarqawi. They're very devout, committing every atrocity they can find in the Koran and inventing a few more. They fling Allah around with every other sentence, but to hear the pols talk they're not really Moslems....
group's bastion in the Syrian province of Raqa while Hizbullah
...Party of God, a Leb militia inspired, founded, funded and directed by Iran. Hizbullah refers to itself as The Resistance and purports to defend Leb against Israel, with whom it has started and lost one disastrous war to date, though it did claim victory...
chief His Eminence Sayyed Hassan Nasrallah


The satrap of the Medes and the Persians in Leb...


has said that they came from the IS posts in the outskirts of the nearby border town of Arsal.



Leb

's army has fought off jihadist factions along the frontier and has sought to clamp down on local cells operating in the area.

Syrian Held for Collaborating with Syria-Based 'Terrorist Groups'

[AnNahar] A Syrian man has been tossed in the slammer
Drop the heater, Studs, or you're hist'try!
on charges of communicating and collaborating with Syria-based terrorist groups, General Security announced on Wednesday.

"As part of its surveillance operations and follow-up on the activities of terrorist groups and their sleeper cells, the General Directorate of General Security has apprehended a Syrian national for his communication with terrorist groups," it said in a statement.

"During interrogation, he confessed to having ties and contacts with terrorist groups and that he was involved in the activities of providing and transferring arms, ammunition and funds in

Leb

with the aim of smuggling them into Syria," General Security added.

"Efforts are underway to arrest the rest of the culprits," it said.

The country has been on high alert since the unprecedented

suicide kaboom

s that hit the Christian border town of al-Qaa in late June. Scores of people have been arrested in a major crackdown on Syrian refugee encampments and gatherings that followed the attacks.

Al-Qaa's blasts occurred after the arrest of several Islamic State
...formerly ISIS or ISIL, depending on your preference. Before that al-Qaeda in Iraq, as shaped by Abu Musab Zarqawi. They're very devout, committing every atrocity they can find in the Koran and inventing a few more. They fling Allah around with every other sentence, but to hear the pols talk they're not really Moslems....
-linked cells plotting bombings in the country and amid a flurry of media reports about possible attacks during the holy month of Ramadan.
Posted by: trailing wife || 07/15/2016 00:00 || Comments || Link || E-Mail|| [322 views] Top|| File under: Islamic State
11 die in airstrikes in Syria
BEIRUT: At least 11 civilians, including three children, were killed in air strikes on a rebel-held town in Syria's northwestern Idlib province on Wednesday, a monitor said.

The Britain-based Syrian Observatory for Human Rights monitor said it was unclear if the strikes on the town of Ariha in Idlib province were carried out by Syrian government or Russian war planes.

The town is controlled by the Army of Conquest, a rebel alliance of militant groups including Al-Qaeda affiliate Al-Nusra Front that holds almost all of Idlib province.

Video uploaded by activists purportedly showed the aftermath of the strikes, with residents and Civil Defense workers picking though debris looking for survivors.

Idlib has regularly been targeted by both Syrian government airstrikes and raids carried out by its Russian ally.

A longtime backer of the government in Damascus, Moscow stepped up its support for Bashar Assad on September 30, when it began an air campaign aimed at bolstering regime positions.

Elsewhere in the country, the Observatory said at least eight people were killed on Wednesday in the town of Rastan in central Homs province.

Five of them died in air strikes on the town's market place, which also wounded dozens of people. Another three were killed in shelling earlier Wednesday.
Posted by: badanov || 07/15/2016 00:00 || Comments || Link || E-Mail|| [215 views] Top|| File under:
ISIS troops torture captured Syrian pilot
[ARA News] DAMASCUS – Extremists of the Islamic State (ISIS) on Thursday executed a Syrian military pilot in the city of Deir ez-Zor in eastern Syria, activists reported.

A warplane for the Syrian army, that took off from Hama airport on Thursday morning, has reportedly crashed near Mount Tharda in Deir ez-Zor province. Activists told ARA News that the crash was caused by a technical failure in the warplane and that the pilot survived the incident.

"However, the Syrian pilot Mahmoud Jubair was captured by ISIS fighters after landing with his parachute in Deir ez-Zor," local media activist Qassif al-Ibrahim told ARA News on the phone.

Pilot Jubair, originally from Musiyaf town in Hama province, was publicly executed and crucified by ISIS militants in the Kinamat square in Deir ez-Zor city.

The pro-ISIS Amaq news agency released footages showing remnants of the crashed warplane and the execution of the pilot, saying he was responsible for bombing civilians in Deir ez-Zor and other parts of Syria.

IS group says it shot down Syria warplane

[AlAhram] The Islamic State (IS) group claimed its fighters shot down a Syrian regime warplane near the eastern city of Deir Ezzor and killed its pilot, in statements on militant websites.

The extremist group said the MiG fighter jet was downed over the south of Deir Ezzor city after it had carried out several raids on villages in the area.

The pilot died when the plane crashed, it said.

The Britain-based Syrian Observatory for Human Rights said that IS fighters shot down the regime plane as it flew over an area adjacent to a military airport.

IS group controls large parts of Deir Ezzor city and most of oil-rich Deir Ezzor province, but has so far failed to overrun the airbase.

The Observatory -- which relies on a network of sources inside Syria for its information -- says it determines what planes carried out raids according to their type, location, flight patterns and the munitions involved.

It said the plane downed on Thursday was the fourth shot down by IS group fighters since April.
Posted by: badanov || 07/15/2016 00:00 || Comments || Link || E-Mail|| [283 views] Top|| File under:
Who's in the News
49
[untagged]
6
Islamic State
4
Govt of Pakistan
3
Taliban
1
Commies
1
al-Qaeda in North Africa
1
al-Qaeda in Pakistan
1
Hamas
1
al-Nusra
1
Govt of Syria
Bookmark
E-Mail Me
The Classics
The O Club
Rantburg Store
The Bloids
The Never-ending Story
Thugburg
Gulf War I
The Way We Were
Bio
Merry-Go-Blog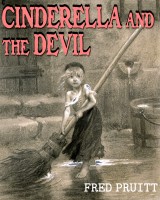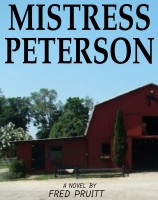 On Sale now!


A multi-volume chronology and reference guide set detailing three years of the Mexican Drug War between 2010 and 2012.

Rantburg.com and borderlandbeat.com correspondent and author Chris Covert presents his first non-fiction work detailing the drug and gang related violence in Mexico.

Chris gives us Mexican press dispatches of drug and gang war violence over three years, presented in a multi volume set intended to chronicle the death, violence and mayhem which has dominated Mexico for six years.
Click here for more information


Meet the Mods
In no particular order...


Steve White
Seafarious
Pappy
lotp
Scooter McGruder
john frum
tu3031
badanov
sherry
ryuge
GolfBravoUSMC
Bright Pebbles
trailing wife
Gloria
Fred
Besoeker
Glenmore
Frank G
3dc
Skidmark
Alaska Paul



Better than the average link...



Rantburg was assembled from recycled algorithms in the United States of America. No trees were destroyed in the production of this weblog. We did hurt some, though. Sorry.
3.235.11.178