-War on Police-
Freddie Gray: Judge Considering Many Of The Same Witnesses At Rice Trial
[WBAL] For the third time in two months, Baltimore City Circuit Court Judge Barry Williams will hand down a verdict in the trial of one of the six

coppers

charged in the death of Freddie Gray.

Monday morning, Judge Williams will hand down the verdict in the trial of Lt. Brian Rice.

Rice, 42, is the highest ranking officer charged in the death of Freddie Gray. He is charged with manslaughter, misconduct in office and reckless endangerment.

This past week, Williams dismissed a second degree assault charge, due to lack of evidence, and prosecutors dismissed a misconduct charge related to allegations of a false arrest of Gray.

Closing arguments were heard Thursday morning.
Posted by: Fred || 07/18/2016 09:42 || Comments || Link || E-Mail|| [6482 views] Top|| File under:
Afghanistan
Four Pakistanis among 30 killed in Nato air strike
[DAWN] QUETTA: Four Paks were among about 30 people killed in a NATO


...the North Atlantic Treaty Organization. A collection of multinational and multilingual and multicultural armed forces, all of differing capabilities, working toward a common goal by pulling in different directions...


air strike in Afghanistan's Helmand


...an Afghan province populated mostly by Pashtuns, adjacent to Injun country in Pak Balochistan...


province two days ago, according to sources.

They said NATO planes attacked a convoy of drug smugglers late on Friday night when they were crossing a desert north of Band Timor, near the Pak-Afghan border, with a large quantity of drugs that they intended to smuggle into Iran through Chagai district.

Chagai Deputy Commis­sioner Qadir Parkani confirmed the incident on Sun­day, saying that four Paks had been killed in the air strike.

Reports from across the border said the bodies of most victims were charred beyond recognition.


Posted by: Fred || 07/18/2016 00:00 || Comments || Link || E-Mail|| [6473 views] Top|| File under: Narcos
Africa Horn
Galmudug forces push Shaboobs out of Amara area
A military commander says Interim Galmudug interim administration forces wrested control of Amara locality in southern Mudug region on Sunday from Al Shabaab.

Col Abdikarim Mohamed, a senior Galmudug forces commander said they are currently in full control of the area, after Al Shabaab retreated from the village without battle.

"The victory of Galmudug forces over Al-Shabab fighters and recapture of Amaara is the beginning of our Administration's plan to wipe out Al-Shabab fighters," said Mohamed.

The army commander says normalcy has returned to the locality, and residents go out for business, to continue their daily life activities after the Al shabaab withdrawal.

Al Shabaab retook the area from Galmudug state troops on Saturday.
Posted by: Steve White || 07/18/2016 00:00 || Comments || Link || E-Mail|| [6466 views] Top|| File under:
Two dead, 3 wounded in a shooting near Mahaday
Two 2 people, including a government soldiers are reported to have been killed and 3 others wounded in a shooting spree near Mahaday in southern Somalia.


I have no clue where that is. Ask Siri...

Siri sez it's in southern Somalia.


A witness told Radio Shabelle man armed with AK-47 riffle has opened fire indiscriminately on crowd in a cafe at Burane area. Three people, two of them civilians are said to have been critically wounded in the shooting spree at Burane and taken to a hospital for medical treatment.

The motive behind the shooting, and identity of the gunman is unclear, but police forces cordoned off the scene, conducted an investigation for the suspect. The killer has managed to escape the area, shortly before security forces arrived, according the eyewitness account.
Posted by: Steve White || 07/18/2016 00:00 || Comments || Link || E-Mail|| [6465 views] Top|| File under:
Africa North
Report: Al-Qaeda reports death of commander in Mali
[AlAhram] A group that monitors online

Lion of Islam

activity says Al-Qaeda's North Africa branch has reported the death of a commander in Mali.

The SITE Intelligence Group on Sunday quoted a statement from Al-Qaeda in the Islamic Maghreb saying Abu Bakr al-Shinqiti was killed during a raid on a Malian army barracks near the border with Burkina Faso


...The country in west Africa that they put where Upper Volta used to be. Its capital is Oogadooga, or something like that. Its president is currently Blaise Compaoré, who took office in 1987 and will leave office feet first, one way or the other...


. SITE said he was Tunisian.

The statement did not specify the date or location of the raid, nor did it report any Malian casualties.

On July 10, an official in Mali's Koro region near the Burkina Faso border said unidentified

gunnies

had killed two Malian soldiers in a raid on a military checkpoint.

Northern Mali was occupied in 2012 by Al-Qaeda and other jihadist groups before a French-led military operation drove them from cities and towns.
Posted by: trailing wife || 07/18/2016 00:00 || Comments || Link || E-Mail|| [6476 views] Top|| File under: al-Qaeda in North Africa
Haftar's fighter aircraft strike Sidi Aziz district in Derna
[Libya Observer] A Warplane of Khalifa Haftar


... served in the Libyan army under Muammar Qadaffy, and took part in the coup that brought Qadaffy to power in 1969. He became a prisoner of war in Chad in 1987. While held prisoner, he and his fellow officers formed a group hoping to overthrow Qadaffy. He was released around 1990 in a deal with the United States government and spent nearly two decades in the United States, gaining US citizenship. In 1993, while living in the United States, he was convicted in absentia of crimes against the Jamahiriya and sentenced to death. Haftar held a senior position in the anti-Qadaffy forces in the 2011 Libyan Civil War. In 2014 he was commander of the Libyan Army when the General National Congress (GNC) refused to give up power in accordance with its term of office. Haftar launched a campaign against the GNC and its Islamic fundamentalist allies. His campaign allowed elections to take place to replace the GNC, but then developed into a civil war. Guess you can't win them all...


's militias carried out an Arclight airstrike on Sidi Aziz district in Derna, leaving no casualties, local sources from Derna reported.

Earlier, the so-called Omar Al-Mukhtar force of Haftar's militias warned Derna's residents about intention to carry out Arclight airstrikes on the city, claiming one of their Arclight airstrikes targeted, very successfully, a group of vehicles for whom they described as "terrorist groups" in Sidi Aziz, Derna. This claim was refuted by Derna Shura Council.

According to the Facebook page of so-called Omar Al-Mukhtar force, Arclight airstrikes will also target Shiha, Al-Sayida Khadija, and 400 neighborhoods, which are peopled by a number of residents as many of the displaced families returned recently after the uprooting of IS

Death Eaters

by Derna revolutionaries from the city.

A siege by Haftar's militias around Derna has been on for weeks and it has been completed Wednesday by shutting off the eastern entrance, which was the last resort for the residents to receive foods and other necessities.
Posted by: Fred || 07/18/2016 00:00 || Comments || Link || E-Mail|| [6468 views] Top|| File under: Arab Spring
Protesters shut down Al-Hariga oil port in eastern Libya
[LIBYAOBSERVER.LY] A number of protesters affiliated with the Petroleum Facilities Guard (PFG) shut down Al-Hariga oil port in Tobruk city in protest of delay of salary payment.

The

front man

of the National Oil Corporation (NOC), Mohammed Al-Harari, said the number of the protesters does not exceed 30 people, who came to Tobruk on Wednesday and shut down the oil port and thus it has stopped the exportation of oil process.

"We are doing some effort to solve this problem, some elders from Tobruk and some officials from Al-Khaleej Al-Arabi Oil Company are trying to reopen the oil port so that they avoid the country a possible economic melt-down." Al-Harari indicated.

Al-Harari added that shutting down Al-Hariga oil port will lead to tragic problems in the Libyan economy, saying there are two ships which were denied access to oil output, and he pointed out that he hopes that all parties solve this entangled issue as soon as possible as any more delay could cost huge fines on the Libyan firms.

"Libya's oil exportation is almost at 220 bpd and shutting down Al-Hariga oil port could diminish the output into its half, not to mention that it will affect Tobruk refinery station as crude oil will stop to be pumped into it." Al-Harari concluded.
Posted by: Fred || 07/18/2016 00:00 || Comments || Link || E-Mail|| [6462 views] Top|| File under: Arab Spring
Al-Bunyan Al-Marsoos forces close in on IS final hideouts in Sirte
[LIBYAOBSERVER.LY] The media bureau of Al-Bunyan Al-Marsoos military operation said Friday it had advanced into Ouagadougou Conference Halls, Ibn Sina Hospital, and Al-Jeeza Military Zone in Sirte, where Is

hard boyz

are holing up as their last hideouts in the city, pointing out that the Misrata-led forces did not position themselves in those locations as there is still some resistance and because they remain a clear target for IS snipers.

The media bureau also confirmed on its Facebook page that the Misrata-led forces set three IS vehicles on fire by targeting them as they were driving toward the forces on the frontline, explaining that they also took control of the Researches Station and other locations in Sirte city center.

"Tens of IS

hard boyz

were killed during the

festivities

in Ouagadougou, Ibn Sina Hospital, and Al-Jeeza." It added.

A medical source from Al-Bunyan Al-Marsoos operation room confirmed that 17 of their fighters were killed in all fight axes in Sirte and more than 145 others were

maimed

, adding that a number of the injured fighters received cure at the field hospital in Al-Thaheir district in western Sirte, then they returned to the frontlines.

Clashes in Sirte broke anew Friday dawn in the vicinity of Ibn Sina Hospital, Ouagadougou Conference Halls, and Al-Jeeza military zone, but the Misrata-led forces have not yet announced full grip on them despite closing in on IS

hard boyz

in there.
Posted by: Fred || 07/18/2016 00:00 || Comments || Link || E-Mail|| [6463 views] Top|| File under: Islamic State
Defend Benghazi Brigades advance toward Benghazi, Haftar's militias retreat
[LIBYAOBSERVER.LY] Sources close to the Defend Benghazi Brigades (DBB) said their forces claimed control of Karkoura District on Saturday, which is situated about 60 km western Benghazi after they took hold of Al-Magroun district, 70 km western Benghazi, on Friday.

The sources added, according to Bushra Agency (The media arm of the DBB), that heavy

festivities

broke out Saturday between the DBB forces and Haftar's militias, which forced the latter to pull out toward Gaminis town after some of their vehicles got destroyed and five of their fighters got killed.

In the meantime, Defend Benghazi Brigades' forces are pursuing their progress and successful advances as they are heading now in the direction of Sloog and Gaminis, which are located at some 50 ‐ 40 kilometers successively.
Posted by: Fred || 07/18/2016 00:00 || Comments || Link || E-Mail|| [6463 views] Top|| File under: Arab Spring
Africa Subsaharan
Boko Haram In Numbers Attacked Troops In Rann
[NTA.NG] Yesterday evening remnants of Boko Haram
... not to be confused with Procol Harum, Harum Scarum, possibly to be confused with Helter Skelter. The Nigerian version of al-Qaeda and the Taliban rolled together and flavored with a smigeon of distinctly Subsaharan ignorance and brutality...


forces of Evil

in their numbers attacked our troops location at Rann, Kala Balge Local Government Area of Borno State.

The

forces of Evil

came with Motorcycles Borne Improvised Explosive Devices (MCBIED), Anti-Aircraft Guns and other weapons at about 5.00pm and the exchange of fire lasted for some hours before they were overwhelmed by the troops firepower.

Unfortunately, one of the terrorists'

jacket wallah

let 'er rip

at a gun truck killing the driver and the gunner. The truck and the mounted weapon were also damaged beyond repairs. In addition 2 soldiers were

maimed

in action while 3 others sustained minor injuries.

The troops killed 7 of the attackers instantly while quite a number escaped with gun shot wounds. During clearance operations this morning, the troops discovered 9 more Boko Haram

forces of Evil

dead bodies in the surrounding areas.

Therefore the total number of

forces of Evil

killed was 16.

The troops also recovered a General Purpose Machine Gun, Rocket Propelled Grenade, ammunitions and captured 2 of the

forces of Evil

alive.

The bodies of the 2 fallen heroes and the

maimed

in action soldiers have been evacuated to Maiduguri, while reinforcement was sent from Gomboru Ngala.

In a related development, troops have also discovered and safely detonated 2 Improvised Explosive Devices (IEDs) planted along Gomboru-Rann road. It is believed that the IEDs were planted yesterday to prevent troops reinforcement to Rann while the attack lasted.


Posted by: Fred || 07/18/2016 00:00 || Comments || Link || E-Mail|| [6467 views] Top|| File under: Boko Haram
Caucasus/Russia/Central Asia
Two policemen shot and injured in Dagestan
[Tass] Two policemen were injured while chasing a criminal in Dagestan, a source in Dagestan's Interior Ministry said. He said, "According to preliminary reports, policemen in the city of Derbent tried to detain a criminal who opened a fire at them from a car. Two policemen were wounded."

A law enforcement source in Derbent said that the police were searching for a car from which the shots at the policemen had been fired.
Posted by: ryuge || 07/18/2016 00:00 || Comments || Link || E-Mail|| [6467 views] Top|| File under:
Europe
German train 'axe attack': Many reported hurt
More than 20 people in Germany have been injured after a man with an axe went on the rampage on a train, German media report.

A police operation including a helicopter is under way in Heidingsfeld, a part of the city of Wurzburg in southern Germany.

Local media (in German) wrote that 21 people had been injured and a suspect appeared to have been shot. The train line between Wurzburg-Heidingsfeld and Ochsenfurt is closed.

The German news agency DPA reported that the police said some of the victims' injuries were life-threatening.


Not clear if this is a terrorist or a crazy person (those are not mutually exclusive). More to come. Remember the 48 hour rule, and remember that the MSM frequently gets it wrong.
Posted by: Steve White || 07/18/2016 17:03 || Comments || Link || E-Mail|| [6524 views] Top|| File under:
Nice attack updates Monday a.m.: truck attacker texts, 2 arrests, call to join citizen militia
France truck attacker sent SMS on weapons just before attack: Police source

[AlAhram] The Tunisian who rammed a truck into Bastille Day crowds in Nice, killing 84 people, sent a text message just before the attack about the supply of weapons, a source close to the investigation said Sunday. In the message, 31-year-old Mohammed Lahouaiej-Bouhlel "expresses satisfaction at having obtained a 7.65mm pistol and discusses the supply of other weapons", the source said. The driver, who was

rubbed out

by police after his deadly rampage, took pictures of himself at the wheel that he shared by SMS, the source added.

Over 200

Sherlocks

are working on identifying the recipients of the messages, one of the officers told AFP.

Six people are still being held for questioning over the third major attack in

La Belle France

since January 2015. Among the six is a 38-year-old Albanian, who was jugged
Keep yer hands where we can see 'em, if yez please!
on Sunday morning on suspicion of supplying the pistol that Lahouaiej-Bouhlel used to fire at police trying to block his route. Police later found the gun in the truck, along with two replica assault rifles and a dummy grenade.

Lahouaiej-Bouhlel's estranged wife was released on Sunday after two days of questioning.

Two new arrests in French truck massacre case

[IsraelTimes] French police on Sunday arrested a man and a woman with ties to the man behind a truck ramming attack claimed by the Islamic State group, a judicial source said.

At least 10 children and adolescents were among the dead in Nice as well as tourists from the United States, Russia, Ukraine, Switzerland and Germany. A spokeswoman for the city's pediatric hospital said 16 bodies had not yet been identified. Five children and 21 adults remained in a critical condition and were among 121 people still hospitalized, the French health ministry said.

Paris urges Frenchmen to join security forces

[IsraelTimes] After Nice attack kills 84, Interior Minister Cazeneuve calls on young citizens to become reservists, help defend the country. French Interior Minister Bernard Cazeneuve on Saturday called on young citizens to become reservists and help boost security forces in the wake of the country's latest terror attack. France's "operational reservists" include French citizens with or without military experience as well as former soldiers.

"I want to call on all French patriots who wish to do so, to join this operational reserve," said Cazeneuve.

French President Francois Hollande said Friday that the new reservists would be called upon to boost the ranks of police and gendarmes.

Details of how to become a reservist were swiftly posted on the national gendarmerie's website. Volunteers must be between 17 and 30 years of age, have the right physical and moral aptitude and undergo military training. They will only be required during the summer period, while the regular reservists are on holiday, said Cazeneuve.

The operational reserve is currently made up of 12,000 volunteers, 9,000 of whom are within the paramilitary police and 3,000 in the regular police force, said Cazeneuve. He said the number of security forces deployed to protect the population was nearly 100,000, including 53,000 police, 36,000 para-military police and 10,000 soldiers.

Police tell of showdown with Nice truck killer

[IsraelTimes] Officers who confronted Mohamed Lahouaiej-Bouhlel say they fired around 20 shots into his truck in bid to end murder

Nice truck attacker visited site twice before attack

Tunisian attacker Mohamed Lahouaiej-Bouhlel visited the Nice promenade with his rented truck on the two days before he rammed the vehicle into a crowd, killing 84, a source close to the investigation said Sunday.

Contradicting family claims, some witnesses say Mohamed Lahouaiej-Bouhlel, 31, had shown signs of being religious.
Posted by: trailing wife || 07/18/2016 00:00 || Comments || Link || E-Mail|| [6472 views] Top|| File under: Islamic State
India-Pakistan
Hand grenades seized from AMP leader's house
[DAWN] OKARA: Police claimed to have recovered four hand-grenades, some rifles, sizable ammunition, Rs80,000 Indian currency, 56,000 UAE dirham and some mobile phones from the residence of Anjuman Mazareen Punjab
1.) Little Orphan Annie's bodyguard
2.) A province of Pakistain ruled by one of the Sharif brothers
3.) A province of India. It is majority (60 percent) Sikh and Hindoo (37 percent), which means it has relatively few Moslem riots....
(AMP) general-secretary Mehr Abdul Sattar late on Saturday night.

Okara DSP Chaudhry

Zia ul Haq

said that six

Death Eaters

had been killed in an encounter with LEAs in Kulyana estate's village 28/2R a few days back. He said that law enforcers had also seized weapons and a mobile phone. The phone data recovered by the forensic lab showed that a call was made from a location of the military farm in village 4/4L.

The DSP said a team of the Counter Terrorism Department (CTD) along with police reached the location on Saturday night, but they met stiff resistance from criminals and tenants who held law enforcers hostage after a shootout. He said the reinforcement was sought and they managed to get freed the hostage team of law enforcers after a brief shootout, but the wanted criminals and tenants managed to escape in the darkness.


Posted by: Fred || 07/18/2016 00:08 || Comments || Link || E-Mail|| [6479 views] Top|| File under: Govt of Pakistan
Tribal elder shot dead
[DAWN] GHALANAI: A pro-government tribal elder was shot dead and his three companions were injured by gunmen in the Banglow area of Lower Mohmand Agency on Sunday. Witnesses said gun­­men opened fire on the car of Malik Syal Jan Dadu­khel while he was going home. He died on the spot while his three companions were injured.
Posted by: Fred || 07/18/2016 00:00 || Comments || Link || E-Mail|| [6469 views] Top|| File under: TTP
One militant killed, 5 arrested in Balochistan's Kalat district
QUETTA: Security forces on Sunday claimed to have killed a militant during a security operation in Balochistan's Kalat district.

Five suspected militants were also arrested during the operation, said Khan Wasay, spokesperson for the Frontier Corps (FC).

"An operation was conducted Nimargh area of Kalat district," confirmed the FC spokesperson.

A cache of arms and ammunition was also recovered from the possession of the miscreants, added Wasay. "The dead and arrested militants belonged to an banned organisation." Said Wasay.

The arrested militants were shifted to an undisclosed location for interrogation. The arrested militants were involved in attacks on security forces and vital national installations.

Militants have conducted attacks against security forces and national installations in Balochistan, which has been plagued by an insurgency and growing sectarian killings for more than a decade.
Posted by: badanov || 07/18/2016 00:00 || Comments || Link || E-Mail|| [6469 views] Top|| File under:
Iraq
Anbar Antics: 10+ die


10 ISIS Turbans die in Iraqi airstrike

(IraqiNews.com) ANBAR- The commander of Anbar Operations Maj. Gen. Ismail Mahlawi announced on Sunday that ten (10) ISIS fighters were killed in aerial raid carried out by international coalition aircrafts at the northern city of Ramadi.

Mahlawi ,in a press statement, said, "The International Coalition Flight, in coordination with the 10th Division of Anbar Operations, bombarded a terrorist hideout at Al-Bu Ali al-Jassim in Ramadi Island situated towards the north of Ramadi city."

Adding further, Mahlawi said, "Apart from the death of ten (10) ISIS fighters, the bombing also destroyed ISIS hideouts and caused other damages."

It is worth mentioning here that the ISIS has been controlling Ramadi Island since mid 2014, while the security forces and the tribal fighters have been preparing to regain their lost control.

Iraqi forces capture 4 areas in al-Dolab

(IraqiNews.com) ANBAR – Al-Hashd al-Shaabi Command in al-Anbar Province announced liberating four areas in al-Dolab west of Ramadi and added that a majority of ISIS members have fled towards Euphrates River and desert areas.

The Intelligence Director of al-Somoud brigade Nazim al-Jaghifi in a press statement, said, "The security forces backed by al-Somoud brigade successfully liberated al-Dowailiya, al-Sharqiya, al-Aliya and al-Kareya at al-Dolab in Heet district- 70 km west of Ramadi," adding, "The operation resulted in the arrest of three (3) ISIS members."

"Complete liberation of al-Dolab will be announced by the security forces in the coming hours. Iraqi flag will also be raised over its buildings," Jaghifi added.

Iraqi attack in al-Dolab begins

(IraqiNews.com) Anbar- The commander of al-Jazeera Operations, Maj. Gen. Qassim al-Muhammadi announced on Sunday about the beginning of liberalization operation of al-Doulab area, west of Heet city.

Al-Muhammadi, in a press statement, said, "This morning, troops of the 7th Division carried out a military operation to liberate al-Doulab area- 70 km west of Ramadi."

Adding further Mohammadi said, "The tribal fighters and international coalition aviation will participate in this operation. This area is very important as this is regarded as ISIS last bastion west of Heet city."

It may be mentioned here that the security forces and the tribal groups were able to liberate Heet and Kabisa cities, west of Ramadi, two months ago and gain complete control.

Iraqi warbirds hammer ISIS positions at Khalidiya Island

(IraqiNews.com) Anbar – Official journalists with the Ministry of Defense informed that a number of ISIS members were killed, two headquarters and booby-trapped vehicles destroyed at an Iraqi air strike in Khalidiya Island, Anbar.

The journalists in a statement said, "Based on accurate intelligence inputs, the Iraqi Air Force carried out an airstrike against ISIS members in Khalidiya Island (Albu Bali). These members were preparing to launch an extensive attack on the security forces near the Japanese Bridge and al-Tharthar area, in order to open a passage for its besieged militants towards the desert of Ramadi."

Adding further it stated, "The airstrike resulted in the destruction of two headquarters, killing of a number of ISIS members, as well as shattering of a number of booby-trapped vehicles."
Posted by: badanov || 07/18/2016 00:00 || Comments || Link || E-Mail|| [6466 views] Top|| File under:
Baghdad Bomb and Bullet Bulletin: 1 dead


Kop dies in bombing attack in al-Yusufiya

(IraqiNews.com) BAGHDAD – A source in the Ministry of Interior informed that a bomb blast in southern Baghdad killed one policeman and injured four others.

Explaining details about the blast and the damaged caused by it, the source added, "An improvised explosive device exploded at noon today, at a police patrol while it was passing through al-Yusufiya in southern Baghdad. A policeman died on the spot and four others were injured in the blast, apart from causing damage to the vehicle."

Adding further the source said, "Ambulances rushed to the blast area and carried the injured to a nearby hospital. The body of the deceased policeman was sent to the forensic department. Security forces cordoned off the area and has also barred anyone from approaching it."

Iraqi forces defuse bomb in al-Shaab

(IraqiNews.com) BAGHDAD– A source in the Ministry of Interior informed that security forces defused an improvised explosive device near a garage, northeast of Baghdad. The forces also found a number of grenades in a waste container.

Adding details, the source informed, "Security forces on afternoon today received information indicating that a number of unidentified men have placed a black bag inside a waste contained near a garage at al-Shaab northeast of Baghdad," adding, "A team from the Bomb Squad rushed to the area and found an improvised explosive device and two grenades inside the bag. The team defused the IED and no harm whatsoever was caused."
Posted by: badanov || 07/18/2016 00:00 || Comments || Link || E-Mail|| [6461 views] Top|| File under:
Israel-Palestine-Jordan
Israel fires missiles at Syrian drone
[ENGLISH.ALARABIYA.NET] Israel on Sunday fired missiles towards an unmanned drone that entered Israeli-controlled airspace from Syria and it turned back, the military said in a statement.

"Two Patriot air defense missiles were fired towards a drone which infiltrated Israeli airspace in the central Golan Heights. The drone returned to Syria," the Israeli army said.

A military spokeswoman said there were no known casualties.

Israel has often responded to errant mortar fire from the civil war in neighboring Syria on the Israeli-controlled Golan Heights with tank and mortar shells and with air strikes, but the use of Patriot anti-aircraft interceptor missiles is unusual.

A Syrian rebel source in the area said the Syrian army had launched a rare air raid on al-Shajara village along the Jordanian border. The village, which is also close to the Israeli frontier, is held by the Shuhada al-Yarmouk group, who are thought to be ISIS affiliates.

Though formally neutral on the civil war, Israel has frequently pledged to prevent shipments of advanced weaponry to

Leb

's Iranian-backed Hezbollah group, whose fighters have been allied with Syrian
Hereditary President-for-Life Bashir Pencilneck al-Assad


Scourge of Qusayr...


Two months ago, Prime Minister Benjamin Netanyahu said Israel had launched dozens of strikes in Syria.

The Golan Heights is a strategic plateau that Israel captured from Syria in the 1967 Middle East, and annexed in a move that has not won international recognition.

Hezbollah says it sent drone to Israel, back safely

[IsraelTimes] Hezbollah-linked Lebanese fighter Anes al-Naqqash says in a tweet the drone shot at by Israel was sent by the Shiite terror group.

Naqqash says the drone had just begun photographing army maneuvers in the Golan when it was shot at and turned back, in a tweet flagged by Yossi Mansharof, an expert from the Ezri Center at the University of Haifa, who tracks Hezbollah movement.

Naqqash says the drone returned safely.
Posted by: Fred || 07/18/2016 00:00 || Comments || Link || E-Mail|| [6474 views] Top|| File under: Govt of Syria
Southeast Asia
Former insurgent wounded by gunmen in southern Thailand
[Bangkok Post] A former separatist insurgent who switched sides and served for a time with a ranger unit was seriously injured by gunmen near his home in Pattani province Wednesday morning.

Mayo district chief deputy investigator Muhammad Madwang said Masueki Chelo was returning to his home in tambon Pado at about 1 a.m. when he was ambushed by gunmen lying in wait near his house. He was hit three times, and admitted to the in a serious condition.

Mr Masueki is a former member of the united front separatist movement who surrendered. He later served as a ranger before resigning to make a living from tapping rubber and other jobs.
Posted by: ryuge || 07/18/2016 00:00 || Comments || Link || E-Mail|| [6467 views] Top|| File under:
Syria-Lebanon-Iran
25 die in airstrikes in Aleppo
ALEPPO: Air raids on rebel-held districts of Syria's battleground second city of Aleppo killed at least 25 civilians including children on Saturday, a monitor said. The death toll steadily rose throughout the day as bombardment rocked the city, according to the Syrian Observatory for Human Rights.

"Eleven civilians, including four children, were killed by air raids after midnight in the Bab Al-Nasr area of Old Aleppo, and seven others were killed in Fardous neighborhood," the monitor said.

Seven others, including children, were killed in several other rebel-controlled neighborhoods — among them three in the Salhin district, the Britain-based monitor said. The Observatory, which relies on a network of sources across Syria for its information, said the air strikes were likely either Russian or regime warplanes.

"At least 20 people are still under the rubble," said Observatory head Rami Abdel Rahman.

Syrian state news agency SANA, for its part, reported that one person was killed and nine others were wounded in rebel rocket fire on government-controlled parts of the city.

An AFP correspondent in eastern Aleppo said helicopters and fighter jets were still circling rebel-held neighborhoods, adding that barrel bombs — crude, unguided explosive devices — had been dropped on several areas.

A hospital in the Maadi neighborhood was hit in the bombing, wounding some of the staff and patients inside.

"All kinds of weapons were used to bomb the hospital, from midnight until about 11 a.m. Now it's unusable," Mohammad Kheir, one of its doctors, told AFP. "There were some injuries among the medical staff but thankfully they are only light wounds."

The Observatory said rebel fighters shelled government-controlled western areas of Aleppo, but had no immediate word on any casualties.

Aleppo city is divided roughly between government control in the west and rebel control in the east. It was once Syria's commercial powerhouse but has since been ravaged by the country's five-year war.

A cease-fire brokered by Russia and the United States in February between government forces and non-jihadist rebels does not cover Al-Qaeda affiliate Al-Nusra Front which has a strong presence in many rebel-held areas. The truce has been routinely violated, particularly in and around Aleppo.

On Friday, US Secretary of State John Kerry and his Russian counterpart Sergei Lavrov said they had agreed on "concrete steps" to salvage the failing cease-fire. The top diplomats met for a 12-hour marathon meeting, but would not divulge the details of the deal in order to allow the "quiet business" of peacemaking to continue, Kerry said.
Posted by: badanov || 07/18/2016 00:00 || Comments || Link || E-Mail|| [6467 views] Top|| File under:
Kurds kill ISIS Top Turban in Kobane
[ARA News] KOBANE – Clashes renewed on Sunday between Kurdish forces of the People's Protection Units (YPG) and militants of the Islamic State (ISIS) in the countryside of Kobane in Syria's northern Aleppo province, military sources reported.

At least 20 ISIS militants were killed, including the jihadi commander Abu Firas al-Safwani, at the hands of the YPG fighters near the Tishreen Dam in the southwestern countryside of Kobane.

"ISIS militants first attacked a YPG security centre south of Kobane by mortar fire. The attacked caused the death of five of our fighters and injured several others," a spokesman for the YPG told ARA News on Sunday.

"Then clashes broke out between our forces and ISIS militants in the vicinity of Tishreen Dam. We were eventually able to repel the attack after killing more than 20 militants, including the prominent ISIS jihadi leader Abu Firas al-Safwani," the Kurdish official said.
Posted by: badanov || 07/18/2016 00:00 || Comments || Link || E-Mail|| [6469 views] Top|| File under:
US airstrikes cut ISIS supply lines in northern Syria
MANBIJ – The US-led coalition said that the Syrian Democratic Forces (SDF) are moving towards the Manbij city centre, denying ISIS access to critical supply routes. This indicates that SDF forces are closing in on the last ISIS positions in the town.

"Coalition strikes on key targets halted Da'esh attempts to reinforce positions in the north, and severed a main resupply and reinforcement route Da'esh used to conduct vehicle-borne improvised explosive device attacks," the coalition said.

"The continued pressure SAC is applying to Da'esh inside the city has enabled civilians to flee through the SAC perimeter and escape Da'esh control," the coalition added.

According to the coalition the fight in Manbij still heavily continues, but the SDF forces are holding their defensive positions and launching offensive operations in north and south of the city. This despite multiple Da'esh attacks with VBIEDs, armored vehicles, and large formations of fighters.

Since the start of the operation on 31 May, the Coalition has conducted more than 400 strikes near Manbij.

According to the Coalition, the operations in Manbij continue to weaken Da'esh's threat to Turkey, Europe, and the United States.

ISIS is planning their attacks on Europe from the Manbij border pocket, which includes the town of al-Bab.

According to reports, the ISIS planning of operations abroad are run by Abu Suleyman al-Firansi, who is living with his family in al-Bab, the site of the foreign intelligence headquarters of ISIS, and one of the future targets for the SDF after the operation in Manbij is over.
Posted by: badanov || 07/18/2016 00:00 || Comments || Link || E-Mail|| [6468 views] Top|| File under:
Rebel-held areas of Syria's Aleppo fully besieged
[ENGLISH.ALARABIYA.NET] Opposition-controlled parts of Syria's battered northern city Aleppo are now completely besieged, a monitor and a rebel group said Sunday, after government forces severed the last route out of the east.

Regime fighters are now on the Castello Road and have fully cut it, said Rami Abdel Rahman, head of the Britain-based Syrian Observatory for Human Rights. "The eastern neighborhoods are now completely besieged," he told AFP.

The army had advanced on July 7 to within firing range of the key supply route but had not reached the road itself. "Aleppo is now 100-percent besieged," a rebel fighter from the Aleppo Revolutionaries group told AFP.

"The army has reached the road and even arrested a group of civilians who were walking there," the fighter said. "They are now setting up sandbag barriers," he said. AFP's correspondent in one eastern rebel-controlled neighborhood said the distant sound of clashes could be heard.

Posted by: Fred || 07/18/2016 00:00 || Comments || Link || E-Mail|| [6469 views] Top|| File under: Govt of Syria
Terror Networks
US-led coalition resumes strikes against IS group from Turkey base: Pentagon
The US-led coalition against the Islamic State
...formerly ISIS or ISIL, depending on your preference. Before that al-Qaeda in Iraq, as shaped by Abu Musab Zarqawi. They're very devout, committing every atrocity they can find in the Koran and inventing a few more. They fling Allah around with every other sentence, but to hear the pols talk they're not really Moslems....
(IS) group has resumed air strikes from a Turkish air base that were suspended after a failed military coup d'etat, the Pentagon said on Sunday.

"After close coordination with our Turkish allies, they have reopened their airspace to military aircraft," Pentagon

front man

Peter Cook said in a statement.

"As a result, counter-

ISIS

coalition air operations at all air bases in The Sick Man of Europe Turkey


...the only place on the face of the earth that misses the Ottoman Empire....


have resumed," he added, using an acronym for the IS group.

"US facilities at Incirlik are still operating on internal power sources, but we hope to restore commercial power soon. Base operations have not been affected."

The Turkish authorities on Saturday imposed a security lockdown at the Incirlik air base in the southern province of Adana used by US and other coalition forces in the fight against jihadists in Syria and Iraq.

The government of President Recep Tayyip Erdogan


... Turkey's version of Mohammed Morsi but they voted him back in so they deserve him...


on Saturday put down the bloody coup attempt, but it raised concerns in the West about the stability of the country and its continued role in the anti-IS coalition.
Posted by: trailing wife || 07/18/2016 00:00 || Comments || Link || E-Mail|| [6464 views] Top|| File under: Islamic State
Who's in the News
51
[untagged]
6
Islamic State
5
Arab Spring
3
Govt of Pakistan
2
Govt of Syria
1
Hezbollah
1
Jamaat-e-Ulema Islami
1
Narcos
1
Sipah-e-Sahaba Pakistan
1
Sublime Porte
1
TTP
1
al-Qaeda in North Africa
1
Boko Haram
1
Govt of Sudan
1
Hamas
Bookmark
E-Mail Me
The Classics
The O Club
Rantburg Store
The Bloids
The Never-ending Story
Thugburg
Gulf War I
The Way We Were
Bio
Merry-Go-Blog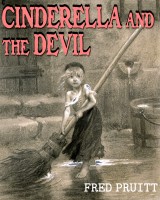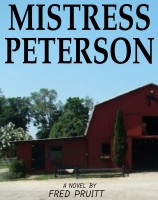 On Sale now!


A multi-volume chronology and reference guide set detailing three years of the Mexican Drug War between 2010 and 2012.

Rantburg.com and borderlandbeat.com correspondent and author Chris Covert presents his first non-fiction work detailing the drug and gang related violence in Mexico.

Chris gives us Mexican press dispatches of drug and gang war violence over three years, presented in a multi volume set intended to chronicle the death, violence and mayhem which has dominated Mexico for six years.
Click here for more information


Meet the Mods
In no particular order...


Steve White
Seafarious
Pappy
lotp
Scooter McGruder
john frum
tu3031
badanov
sherry
ryuge
GolfBravoUSMC
Bright Pebbles
trailing wife
Gloria
Fred
Besoeker
Glenmore
Frank G
3dc
Skidmark
Alaska Paul



Better than the average link...



Rantburg was assembled from recycled algorithms in the United States of America. No trees were destroyed in the production of this weblog. We did hurt some, though. Sorry.
18.204.48.69

Help keep the Burg running! Paypal: