-Lurid Crime Tales-
Footage Captures Man Accused Of Building Chemical Weapon Inside Walmart Store
[LOSANGELES.CBSLOCAL] Dramatic video has been released of a man who police say stands accused of building a chemical weapon inside a Walmart store in Oxnard.

The man wearing all black is initially seen in the security footage from June 18 blending in like any other shopper.

But, authorities say, he didn't come to the store to shop, but to build a chemical weapon.

"This is a very bizarre case," said Eric Sonstegard, the Oxnard Assistant Police Chief.

Detectives identified the suspect as Martin Reyes. They say he went to the store after conducting research online on how to build a deadly chemical weapon.

Once inside the store, police said the man assembled all of the ingredients from store shelves, which included some kind of electronic appliance.

Police said he used a socket near the stationary section to plug in the appliance, which was then designed to set the chemical weapon off.

"This device could have caused a lot of harm," Sonstegard said.

Store employees noticed Reyes, and the weapon and called 911. Everyone inside the store was evacuated.

Customers who are just now learning about the incident are shaken.

"It's scary. This is only my second time at this Walmart. And with what's happening today, it's scary," said Yvonne Railey, a shopper.

"I would have freaked out. But it doesn't surprise me," said another shopper.

Oxnard detectives utilizing evidence at the scene and security video tracked down Reyes Tuesday. He was already behind bars on unrelated charges.

"He ended up admitting the entire thing and basically telling them how he created the device," Sonstegard said.

Police said the suspect is mentally unstable and described him as a "career criminal."

A motive for the incident is unknown.

Posted by: Fred || 07/21/2016 10:40 || Comments || Link || E-Mail|| [6477 views] Top|| File under:
Afghanistan
28 ISIS loyalists killed during operations in East of Afghanistan
[Khaama (Afghanistan)] At least 28 loyalists of the Islamic State
...formerly ISIS or ISIL, depending on your preference. Before that al-Qaeda in Iraq, as shaped by Abu Musab Zarqawi. They're very devout, committing every atrocity they can find in the Koran and inventing a few more. They fling Allah around with every other sentence, but to hear the pols talk they're not really Moslems....
of Iraq and Syria (ISIS) terrorist group were killed during the latest operations conducted in East of Afghanistan.

The 201st Silab Corps of the Afghan National Army (ANA) forces said the

faceless myrmidons

were killed in Nangahar province in the past 24 hours.

The operations were conducted by the Afghan National Defense and Security Forces (ANDSF) in Kot and Achin district, 201st Silab Corps said, adding that the US forces also provided support to the Afghan forces.

No further details were given on how the US forces provided the support to ANDSF but the regular Arclight airstrikes are carried out by the US forces based in Afghanistan.

No casualties were incurred to the civilians or the members of the Afghan National Defense and Security Forces, 201st Silab Corps added.


Posted by: Fred || 07/21/2016 00:00 || Comments || Link || E-Mail|| [6478 views] Top|| File under: Islamic State
Taliban's expert bomb-maker killed in Helmand airstrike
[Khaama (Afghanistan)] The Taliban group's expert bomb-maker was killed in an Arclight airstrike in the restive southern Helmand


...an Afghan province populated mostly by Pashtuns, adjacent to Injun country in Pak Balochistan...


province of Afghanistan.

The provincial government media office in a statement said a military chief of the Taliban group for Helmand province Mazlum was also killed in the Arclight airstrike.

Mazlum was also the commander of the 'Red Unit' of the Taliban group in southern Helmand province who was killed along with the expert bomb-maker in Babaji area.

According to a statement by the provincial government media office, the expert bomb-maker was originally hailing from Pakistain.

The anti-government armed

krazed killer

groups including the Taliban

faceless myrmidons

have not have commented regarding the report so far.


Posted by: Fred || 07/21/2016 00:00 || Comments || Link || E-Mail|| [6467 views] Top|| File under: Taliban
Key Taliban Überstürmführer killed during a clash in Ghazni province
[Khaama (Afghanistan)] A key commander of the Taliban group was killed during a clash in the restive southeastern Ghazni province of Afghanistan.


I'm not sure they have any commanders who aren't "key."


The Ministry of Interior (MoI) said the

Taliban capo

identified as Mirza who was also famous as Hamza was killed during the clash.

According to a statement by MoI, Hamza was killed along with two other Taliban fighters after launching an attack on police check post in Qarabagh district.

The statement further added that the attack by the Taliban group was repulsed resulting into the death of Hamza and his lover companions.

At least two other

turbans

also sustained injuries during the clash, MoI said, adding that two Ak-47 rifles, 2

cycle of violence

s, and some other ammunition and explosives were confiscated following the clash.

According to MoI, Hamza was involved in major terrorist activities in Ghazni province, specifically in attacks on security check posts in the vicinity of Qarabagh district.

The Talibs group has not commented regarding the report so far.

Ghazni is among the relatively volatile provinces in southeastern Afghanistan where the Talibs are actively operating in a number of its districts and often carry out insurgency activities.
Posted by: Fred || 07/21/2016 00:00 || Comments || Link || E-Mail|| [6464 views] Top|| File under: Taliban
Fighting rages as Taliban attacks Afghanistan's Kunduz
[Al Jazeera] Hundreds of Taliban fighters have largely taken over a district in Afghanistan's northern Kunduz province as intense fighting with the

Afghan cops

continues.

After three days of

festivities

, Taliban fighters took over up to "65-70 percent" of the Qala-e-Zal district, Afghan officials said on Wednesday, as a part of an intensifying wave of attacks across the country.

"Parts of the district have fallen into the hands of the Taliban, but our security forces are fighting them back," Mahmoud Danish, a

front man

for the provincial governor, told Al Jazeera.

In a statement to Al Jazeera, the Taliban claimed the entire district had been fallen into their hands.

Nabi Ghichi, the local police commander, told Al Jazeera that the Taliban attack began in the early hours of Monday, warning that he had little logistical support to push the

gang

's fighters back.

District governor Mahbubullah Saeedi told the DPA news agency that 15 Taliban fighters, one Afghan security force member and one civilian have so far been killed in the fighting. Another 23 Taliban fighters and seven security force members have been

maimed

.

Scores of families have fled the district after the fight erupted.

"Most of the houses are empty as many fled the ongoing conflict in the district," Ajmal, a local journalist based in Kunduz, told Al Jazeera.

"It looks like the fight will continue for the next few days."


Posted by: Fred || 07/21/2016 00:00 || Comments || Link || E-Mail|| [6475 views] Top|| File under: Taliban
Africa Horn
AU to probe alleged killing of 14 civilians in Somalia
[TIMESLIVE.CO.ZA] The African Union


...a union consisting of 53 African states, most run by dictators of one flavor or another. The only all-African state not in the AU is Morocco. Established in 2002, the AU is the successor to the Organisation of African Unity (OAU), which was even less successful...


force in Somalia said it is investigating the alleged killing of 14 civilians by Æthiopian soldiers, with witnesses saying they opened unprovoked firing on a prayer meeting.

The incident occurred late Sunday in the west of Somalia, about 30 kilometres from regional capital Baidoa, and involved Æthiopian troops from the AU Mission in Somalia (AMISOM).

"AMISOM has received reports of alleged civilians killed during an offensive between its troops and Al-Shabaab



... Somalia's version of the Taliban, functioning as an arm of al-Qaeda...


in Wardinle, Bay region," the mission said in a statement posted on Twitter on Monday evening.

The Al-Qaeda-aligned Shabaab is fighting to overthrow the internationally-backed government in Somalia which is defended by AMISOM troops in the capital Mogadishu and elsehwere.

AMISOM said it had "commenced investigations" and that the findings would be made public.

"Fourteen people, among them traditional elders and civilians, were killed after

festivities

broke out between Shabaab fighters, and Somali government troops and AMISOM peacekeepers," said local MP Ibrahim Isak Yarow.

"They were at a prayer gathering when a Shabaab fighter started shooting in the area causing the confrontation that led to major civilian casualties."

However,


the way to a man's heart remains through his stomach...


witnesses interviewed by AFP gave a different account.

"The Æthiopian forces arrived at Wardile village and targeted a houses where Koranic teachers and other civilians were staying. There was a religious gathering at the time and people were praying for a sick man," said Mohammed Moalim Ali.

Adan Isak, another witness, said the unprovoked incident shocked local residents.

"It was a shocking tragedy. The Æthiopian soldiers opened fire indiscriminately on civilians, most of them elderly and decent religious men. Fourteen of them

was struck down in his prime

and six others were

maimed

," he said.


Posted by: Fred || 07/21/2016 00:00 || Comments || Link || E-Mail|| [6469 views] Top|| File under: al-Shabaab
Africa North
BDB column said to be in full retreat from Magroun
[Libya Herald] The thrust by the Islamist Benghazi Defence Brigade toward besieged

myrmidon

positions in Ganfouda has been thrown back by the army, according to independent reports.

The BDB had reached Margoun 60km from Benghazi. It is understood that there was an overnight air attack on their positions followed by the advance of army units.

The BDB fighters appear to have retreated rapidly southwards through Karkoura and Al-Jiladea toward Sultan. The bodies of eight captured soldiers, one from the 33 Brigade, were discovered when the army entered Magroun. It appeared that they have been executed before the BDB pulled out. A ninth solder was found unharmed, locked up in one of the houses. There are reports that 15 other bodies, mostly of civilians were also discovered. The likely causes of death have not been revealed.

Army

front man

Ahmed Mismari told Libyachannel that residents had been warned to stay indoors because the town was "full of dead bodies" that needed to be cleared by the

Red Islamic Thingy

. He also said that BDB fighters had taken shelter in houses during the overnight Arclight airstrike.

Abandoning Karkura, as they moved south, will have had some significance. The people of the town, renowned for its sea salt production, are largely from the Al-Moushaki tribe. One of BDB commander Mustafa Sharksi's lieutenants is the local Talib Shadan Moushaki.

The advance of a such relatively small force toward Benghazi has puzzled some observers. It did not seem likely to have had an immediate effect on the military cordon that has trapped IS, Ansar al-Sharia


...a Salafist militia which claims it is not part of al-Qaeda, even though it works about the same and for the same ends. There are groups of the same name in Libyaand Yemen, with the Libyan versions currently most active. Tunisia's Shabaab al-Tawhid started out an Ansar al-Sharia and changed its name in early 2014. It still uses the old name now and then, probably because the stationery's not all used up and the web site hasn't expired yet...


fighters and their Benghazi Revolutionaries' Shoura Council allies in Ganfouda and Gwarsha.

However,


nothing needs reforming like other people's bad habits...


the ultimate objective of the BDB's operation may have been the small fishing port of Gemenis which is celebrated for its particularly fragrant mint. Indeed at one point someone in the advancing BDB messaged that they could already smell the mint. Geminis also houses one of Libya's two largest police academies and, according to a local, would have been a strong defensive position with the small harbour for resupply, reinforcements and the evacuation of

maimed

.

There were supposedly some 30 vehicles in the group, almost all of which the army said it had destroyed ten days ago with air strikes. It also said it had captured Sharksi.

The army claims were evidently inaccurate. They never produced pictures of a captured Sharksi nor of the body of the Islamist leader Usma Jadhran whom they also claimed had been killed in the Arclight airstrikes. Usma is the Islamist leader in Ajdabiya and brother of Petroleum Facilities Guard commander Ibrahim Jadhran and of the town's mayor Salem.

The BDB column claimed that it managed to shoot down an army helicopter on Sunday killing all aboard.

La Belle France

's president Francois Hollande


...the Socialist president of La Belle France, an economic bad joke for la Belle France but seemingly a foreign policy realist...


, today admitting that three

Frenchies

had been in the aircraft, insisted it had come down as a result of an accident.

In the small hours of today, this second air strike on BDB positions in Magroun appears to have been of a different order of effectiveness than the original air force assault ten days ago.

There is speculation that rather than continue withdrawing southwards toward Ajdabiya from where army units were supposed to have been following them, the BDB fighters have cut across country toward Al-Bitham on the Two Hundred road running behind the Green Mountains from Ajdabiya up to Tobruk.


Posted by: Fred || 07/21/2016 00:00 || Comments || Link || E-Mail|| [6469 views] Top|| File under: Arab Spring
France retaliates for killing of its troops in Libya with intense raids
[Libya Observer] 13 fighters from Defend Benghazi Brigades were killed in foreign Arclight airstrikes in east Libya on Wednesday; 3 days after 2 French troops were killed in a helicopter downing.

Sources close to DBB said the Arclight airstrikes were conducted by French warplanes in Jilidiya district, 60 km east of Ajdabiya.

"The Arclight airstrikes were in retaliation for the killing of 2 French special forces troops in the helicopter downing in Magrun on Sunday," the sources added.

Defend Benghazi Brigades released Sunday images of dead bodies from the helicopter downing saying 2 of them were French.

The Arclight airstrikes have caused outrage on social media with activists calling for protests to denounce this intervention. The General National Congress has also condemned the Arclight airstrikes and regarded them as a declaration of war.

The French Defense Ministry confirmed Wednesday the killing of 3 French troops in Libya. French government spokesperson Stephane Le Foll has also confirmed presence of French special forces in Libya.

Recent leaks have revealed that

La Belle France

and other western countries are backing rogue General Khalifa Haftar


... served in the Libyan army under Muammar Qadaffy, and took part in the coup that brought Qadaffy to power in 1969. He became a prisoner of war in Chad in 1987. While held prisoner, he and his fellow officers formed a group hoping to overthrow Qadaffy. He was released around 1990 in a deal with the United States government and spent nearly two decades in the United States, gaining US citizenship. In 1993, while living in the United States, he was convicted in absentia of crimes against the Jamahiriya and sentenced to death. Haftar held a senior position in the anti-Qadaffy forces in the 2011 Libyan Civil War. In 2014 he was commander of the Libyan Army when the General National Congress (GNC) refused to give up power in accordance with its term of office. Haftar launched a campaign against the GNC and its Islamic fundamentalist allies. His campaign allowed elections to take place to replace the GNC, but then developed into a civil war. Guess you can't win them all...


in his war against his opponents in Benghazi.


Posted by: Fred || 07/21/2016 00:00 || Comments || Link || E-Mail|| [6469 views] Top|| File under: Arab Spring
Al-Qaeda and 2 other Islamist groups launch attack on army base in Mali killing 17 soldiers
[IBTIMES.CO.UK] At least 17 soldiers were killed and dozens injured when some unidentified

gunnies

attacked an army base in Mali, in West Africa. The landlocked country is reportedly facing growing threats from Islamist

holy warriors

and defence minister Tièman Hubert Coulibaly has vowed to give an "appropriate" reply to the

forces of Evil

involved in the attack.

According to reports, the attackers raided the army base in Nampala, located in a semi-desert scrubland close to the border with Mauritania on Tuesday (19 July). The

holy warriors

took over the base for a brief duration an army

front man

said, adding that three Islamic

bully boy

groups have

grabbed credit

for the attack.

Spokesman for the army, Souleymane Maiga, told

Rooters

that al-

Qaeda gunnies

in the Islamic Maghreb attacked from the north and an ethnic Peul group launched an attack from the southeast, while the Macina Liberation Front linked to Ansar Dine


...a mainly Tuareg group that controlled areas of Mali's northern desert together with Al-Qaeda in the Islamic Maghreb (AQIM) and MUJAO in early 2012...


‐ a

bully boy

Islamist group ‐ waited outside the town to ambush military reinforcements. He added that following the attack, Malian troops retreated to nearby Diabaly to regroup. An intelligence source told the news agency that the attackers seized weapons and vehicles from the base and took them to a forest in the region.

Ansar Dine has already

grabbed credit

for the attack, admitting that its Macina Battalion launched the raid. The National Alliance for the Safeguarding of Peul Identity and the Restoration of Justice (ANSIPRJ) ‐ headed by Oumar Aldjana, reportedly also

grabbed credit

for the attack through a call to a donor-funded national radio station, Studio Tamani reported.

"We lost 17 men and unfortunately 35 were also

maimed

and these have all been transported for medical care in the region of Segou," Coulibaly said on state television


... and if you can't believe state television who can you believe?


following the attack. The army is now looking for the

holy warriors

responsible for the attack, he said and noted, "We will make sure that this coordinated terrorist attack ... is met with an appropriate response."


Posted by: Fred || 07/21/2016 00:00 || Comments || Link || E-Mail|| [6473 views] Top|| File under: al-Qaeda in North Africa
Arabia
13 Houthi leaders eliminated in Yemen
Jeddah- Pro-legitimacy forces fighting for Yemen's freedom had reportedly taken down over 13 militia leaders, among which were commanders loyal to the military camp supporting ousted former Yemeni President Ali Abdullah Saleh.

Another seven Houthi leaders were also reported dead, said government military sources fighting in Yemen.

The ousted president, Saleh, makes a strategic ally to the Houthi-led insurgency.

Concerned bodies led investigations right after the leaderships' reported death as to aid the national army in the future phase. No further details were made; however, data says that many of those taken in for investigation still refuse to testify.

This is considered the greatest number of leaders taken down in record timing by pro-legitimacy forces. With the radical loss in insurgency-leaderships, statements made by the advancing pro-government forces in Yemen on the insurgency-camp destabilization, volatility and morale breakdown is proven true.

Scores of insurgent combatants abandon positions and arms when clashes hit peak and losses are registered.

The battlefield updated status quo is highly expected to play in the government's delegation favor at the peace talks underway in Kuwait. As the legitimacy, takes in war captives, a soon prisoner sway is also very much anticipated.

In the upcoming few days a mediating commission is expected to form as to close down on a massive prisoner exchange deal which includes government senior officials who Yemeni President Abd Rabbuh Mansur Hadi's administration had long invested in efforts to free.

On the other hand, Saudi-led Arab coalition conducted long meetings with Yemeni national army commandership as to discuss military details and battlefield key objectives and status.

Top Yemeni military official told Asharq Al-Awsat newspaper that the army advances in a balanced and steady rate. Moreover, the army has successfully thwarted a number of insurgency-staged offensives, liberating territory across Nihm and Jawf Districts.

Posted by: badanov || 07/21/2016 00:00 || Comments || Link || E-Mail|| [6476 views] Top|| File under: Houthis
Caribbean-Latin America
Breaking: Brazil arrests 10 suspected of Olympic terror plot
Authorities arrested 10 people Thursday who were suspected of planning a terrorist act during the upcoming Summer Olympics, the country's justice minister said.

The suspects have been accused of promoting propaganda from the so-called Islamic State group and allegedly had been in online contact with members of the terrorist group. Brazil Justice Minister Alexandre de Moraes called the suspects "complete amateurs" but said one of them tried to purchase an AK-47 from a local store.

The 10 suspects were taken into custody in multiple states, including Sao Paulo and Parana. Moraes said there had been no specific target, and two more suspects were being sought.

All of the suspects are Brazilian and one was a minor, The Guardian reported.

The country's intelligence agency said this week it is investigating all threats of terrorism against the Olympics. The SITE Intelligence Group reported a jihadi channel on the messaging app Telegram provided suggestions for lone wolf attacks in Rio.
Posted by: Frank G || 07/21/2016 12:41 || Comments || Link || E-Mail|| [6556 views] Top|| File under:
'Ansar al-Khilafah Brasil' Becomes First Latin Group to Pledge Allegiance to Islamic State
[BREITBART] The SITE Intelligence group has confirmed that a jihadist cell calling itself "Ansar al-Khilafah Brasil" — "Soldiers of the Caliphate Brazil" — has pledged allegiance to Islamic State caliph Abu Bakr al-Baghdadi, stoking fears that ISIS jihadists are planning an attack on the upcoming Summer Olympics in Rio de Janeiro.

SITE published an image found on a Portuguese-language channel dedicated to the Islamic State jihad on the encrypted messaging application Telegram, which establishes the group as an ISIS affiliate and warns they are ready to conduct attacks.

The pledge of allegiance is considered the first of its kind in Latin America, according to SITE director Rita Katz. It states that members of the Brazilian group are "prepared for the sacrifice of becoming martyrs" and warns that Brazilian police training alongside French officers will do little to protect the South American nation, as France has become one of the most frequent targets of Islamic State attacks in the West.

Reuters reports that a man identified by the nom de guerre "Ismail Abdul Jabbar al-Brazili" has been identified as the moderator of at least one Portuguese-language Islamic State Telegram channel and has been translating propaganda from the official ISIS media outlets stationed in Raqqa, Syria, for distribution in Brazil. Authorities have not given any indication they know his true identity. At least one Brazilian national has been arrested trying to join the Islamic State in Iraq and Syria, halted on his voyage in Bulgaria.
Posted by: Fred || 07/21/2016 00:00 || Comments || Link || E-Mail|| [6470 views] Top|| File under: Islamic State
Down Under
Breaking: Attempted attack at Sydney police station
[News.com.au] A man has been arrested after driving a car full of gas cylinders into a western Sydney police station. The man drove into the underground car park of Merrylands Police Station and reportedly tried to set himself and his vehicle alight about 7pm on Thursday.

He was arrested about an hour later after a tense stand-off with police. A witness has reported seeing someone being stretchered away from the Memorial Avenue scene as police and emergency crews swarmed the building.

A large exclusion zone has been established as bomb squad officers examine the man's vehicle. No police officers or members of the public were injured during the incident, according to NSW Police.

The alleged attacker has been taken to Sydney's Royal North Shore Hospital in a serious condition. The possible motivation for the alleged attack remains unclear.

"The circumstances regarding the incident are in the early stages of being confirmed and no further details are available at this time," NSW Police said in a statement. Merrylands has been the centre of several terror-related incidents and raids in the past two years.

Homes in the suburb were raided in September 2014 over a beheading plot and again 13 months later following the terror-linked shooting of police accountant Curtis Cheng in Parramatta.

Talal Alameddine, 22, of Merrylands, was charged with supplying the gun that 15-year-old Farhad Jabar used to kill Mr Cheng. Alameddine's home was one of two properties raided in December last year following reported Facebook threats made against the Merrylands Police Station.

NSW Police Assistant Commissioner Denis Clifford is expected to address the media later on Thursday night.
Posted by: Besoeker || 07/21/2016 08:14 || Comments || Link || E-Mail|| [6466 views] Top|| File under:
The Grand Turk
Turkey purge briefs: Thursday a.m.
Erdogan ally: Coup attempt will tighten Israel-Turkey ties
[IsraelTimes] Senior adviser to President Recep Tayyip Erdogan Ilnur Cevik tells Israeli TV that Ankara expects Israeli intel in fight against IS, says US must 'think very clearly' about request to extradite cleric.


Golly. That sounds threatening.

Turkey scrambles fighter jets after reported sighting of missing vessels
[Ynet] Turkish F-16 fighter jets scrambled on Wednesday to check reports that missing Turkish coastguard vessels had appeared in Greek waters in the Aegean Sea, Turkish military sources said. They gave no further details. Some Turkish military hardware was seized and used in last weekend's failed coup in which more than 230 people were killed. Officials have said no military equipment remains unaccounted for.

Turkish Embassy Targets 'Gulen-Linked' Cambodia Schools
[AnNahar] A Turkish official in Cambodia Wednesday called for the closure of schools it says are linked to the cleric accused of orchestrating a failed coup in Turkey.

Fethullah Gulen, who denies involvement in the attempted power grab, is the spiritual leader of the Hizmet movement which operates schools around the world and is also linked to media organizations, businesses and think-tanks.

"We know that Fethullah Gulen is behind the coup attempt and we know Zaman schools are affiliated with this person," an anonymous official from the Turkish embassy in Cambodia told AFP Wednesday, referring to the Zaman International School in Phnom Penh. "That's why our government expects these schools to be closed."


A bit high handed, but that's to be expected now that they're becoming a proper neo-Ottoman sultinate.

"We have been in close contact with the Cambodian government... regarding the Zaman schools in Cambodia, and we have requested all kinds of support to be halted," Turkish ambassador Ilhan Kemal Tug said.

The director of the schools, which serve more than 2,000 students in Cambodia from kindergarten to university level, denied formal ties with the preacher. The schools were founded in 1997 by a former journalist with the newspaper Zaman, an outlet seen as aligned with Gulen until its takeover in March by the Turkish government.

"The founders of Zaman International School started with the spiritual motivation of Mr. Fethullah Gulen; however, Mr Gulen has never had any official link, ownership or involvement in the school administration," Ejder Kilic, chairman of Zaman Co Ltd, said in a statement emailed to AFP.

Cambodia's Ministry of Foreign Affairs told AFP it has not received a formal request to shut down the schools.

Turkish National Security Council meeting ends
[Hurriyet] Turkey's National Security Council convened on July 20 under the chairmanship of President Recep Tayyip Erdoğan in the aftermath of the failed coup attempt on July 15. Along with Erdoğan, Chief of General Staff Gen. Hulusi Akar, force commanders, Prime Minister Binali Yıldırım, National Intelligence Organization (MIT) Chief Hakan Fidan, deputy prime ministers, defense, interior and foreign ministers, participated in the meeting.

According to reports, the government is planning to establish a special court for trying coup plotters and building a special prison for the convicted junta members who took part in the July 15 coup attempt.

Top Turkish commander's aide admits allegiance to Gülenists


The tears will flow from your eyes, dear Reader, as Chief of General Staff Gen. Hulusi Akar's aide, Infantry Lt. Col. Levent Turkkan relays his tale of woe and betrayal: the poor boy seduced with stolen test answers to betray his pasha and his country -- a betrayal he deeply regrets, though he never raised a hand or a weapon against the the noble Turkish people whom his heart truly loves.

Turkish Defense Ministry suspends 262 military judges and prosecutors as full investigation launched
[Hurriyet] The Turkish Defense Ministry suspended a total of 262 military judges and prosecutors on July 20, as part of an investigation launched into all military judges and prosecutors. The ministry announced the investigation into all military judges and prosecutors had been launched as a part of the ongoing probe into the failed coup attempt of July 15.

Meanwhile, a total of 21 military judges, including five staff colonels and nine members of the military court of appeals, military high administrative court and the Defense Ministry, were taken under supervision by the instruction of the Ankara Chief Public Prosecutor's Office on July 21. The ministry also suspended one deputy undersecretary, one major general, two brigadiers and one rear admiral from their duties.

In addition, a total of 900 police officers were also suspended from their duties in the capital Ankara for having links to the Gülen movement, blamed for orchestrating the failed coup attempt on July 15.

A total of 257 personnel who were working at the prime minister's office's additional building were suspended and their identities were taken. 230 of the suspended were rapporteurs, 19 were experts, six were advisers and the two were legal advisers.

Meanwhile, eight top level executives in the Turkish parliament were removed from duty, while the duty areas of two others have been changed, as the government intensifies its crackdown on the Gülen movement.

In addition, 15,200 personnel in the Education Ministry, 8,777 personnel in the Interior Ministry, 1,500 personnel in the Finance Ministry and 300 personnel in the Energy and Natural Sources Ministry were suspended from their duties.

Youth and Sports Minister Akif Çağatay Kılıç announced that 245 personnel within his ministry had been laid off, while the Energy Ministry and Customs Ministry said they had ended the duties of 300 and 184 employees, respectively.

'Graveyard for traitors' to be built in Istanbul for coup plotters: Mayor
[Hurriyet] Istanbul Metropolitan Municipality Mayor Kadir Topbaş has said the city ordered a space which will serve as a graveyard for the plotters of the July 15 failed coup attempt as no cemetery would accept their corpses, calling the plot "the graveyard for traitors."

"I ordered a space to be saved and to call it 'the graveyard for traitors.' The passersby will curse the ones buried there. 'Everyone visiting the place will curse them and they won't be able rest in their graves,' I said," Topbaş told a group of coup protesters gathered in Istanbul's Taksim Square late on July 19, while adding that the mayor of the Black Sea province of Ordu had refused to provide a burial place for the coup plotters.

Go behind, go under, go around
[News.Mic.com] As hard as the Turkish government might try, shutting down Twitter isn't as easy as it seems. At 11:30 p.m. Thursday the Turkish government officially blocked the country's 33 million Internet users from Twitter, but clever, tech-savvy Turks are sharing a simple and effective method to help fellow citizens bypass the ban — and they're sharing it everywhere.

Just hours after Prime Minister Recep Tayyip Erdogan threatened to "root out" Twitter, graffiti has been popping up around Istanbul with two IP addresses anyone can use to circumvent the government's ban. The two numbers — 8.8.8.8. and 8.8.4.4. — refer to Google's Public DNS, which can be easily utilized to maintain access to Twitter.
Posted by: trailing wife || 07/21/2016 07:25 || Comments || Link || E-Mail|| [6469 views] Top|| File under: Sublime Porte
Iraq
The Beatings Will Continue: Iraqi Edition
[ARA News] DUHOK – Internal clashes hit the ranks of the Islamic State (ISIS) radical group in the city of Mosul in Iraq's northwestern Nineveh province after rifts erupted between local militants and foreign jihadis of the group, activists reported on Thursday.

Local Iraqi members of ISIS protested against the growing power of the foreign jihadis in Mosul city.

"The group's leadership has given its foreign members high ranking positions in the different institutions of the Islamic State, such as the al-Hisba police department, the Sharia Court and training camps," media activist Ali al-Hussein told ARA News in Mosul.

"This has raised the outrage of local jihadis who claim to fight for their own land and people against the government, Kurds and the US-led coalition," al-Hussein reported, citing Iraqi members of ISIS.

Armed clashes broke out on Wednesday between a group of Iraqi militants and foreign members of ISIS inside the jihadi training camp in Mosul.

"At least two ISIS militants were killed and seven others were injured in the clashes inside the training camp," rights activist Amir Qassim told ARA News in Mosul, adding that light weapons were used in the clashes.

"According to a source inside the camp, rifts broke out after ISIS Iraqi fighters refused to follow orders from a foreign jihadi leader. The latter has then opened fire on the Iraqi militants and over 20 fighters were engaged in the internal clashes on Wednesday midnight," Qassim reported.

This comes as the Iraqi army and Kurdish Peshmerga forces, backed by the US-led coalition, continue the fight against ISIS in the suburbs of Mosul–main bastion for ISIS group in Iraq.
Posted by: badanov || 07/21/2016 00:00 || Comments || Link || E-Mail|| [6467 views] Top|| File under: Islamic State
Turkish warbirds hit Kurd Kommie positions in Hakurk
(IraqiNews.com) Baghdad- Turkish jets, days after the failed coup in the country, launched cross-border strikes against Kurdish rebel targets in northern Iraq. The attack killed at least 20 alleged militants. This was reported by Anadolu Agency on Wednesday; the news report being extensively followed by Iraqi News.

"F-16 jets blew up PKK targets in Iraq's Hakurk region," the Anadolu Agency report stated.

"The Turkish military has been regularly hitting suspected PKK hideouts and position in Iraq since last year, but Wednesday's strikes were the first since the failed coup attempt of July 15 in which several F-16 pilots were also involved," the report further added.

It may be mentioned here that the authorities have rounded around 9,000 people, which include 115 generals, 350 officers and approximately 4,800 other military personnel. These people are suspected to be involved in the failed coup attempt.
Posted by: badanov || 07/21/2016 00:00 || Comments || Link || E-Mail|| [6467 views] Top|| File under:
Iraqi Jailhouse stories: 7 detained

7 detained on terrorism charges in Diyali

(IraqiNews.com) Diyala – Diyala Police Command announced today that the security forces have arrested seven suspects on terrorism charges southwest of Baqubah.

Diyala police spokesperson Colonel Ghalib al-Attiyah in a statement said, "Based on accurate intelligence information, security forces arrested seven terrorists in Beni Saeed area, 20 km southwest of Baqubah."

Adding further Attiyah said, "The arrested terrorists carried out terrorist activities, which included Husseiniyat Beni Saad bombing, Civil Status Directorate bombing and several others."
Posted by: badanov || 07/21/2016 00:00 || Comments || Link || E-Mail|| [6468 views] Top|| File under:
Iraqi kops foil suicide bomb attack in Diyali
(IraqiNews.com) Diyala – An informed source informed that joint security forces foiled a suicide bombing attempt in Diyala and arrested the suicide bomber.

According to information shared by the source it was stated, "Security forces from the Military Intelligence Directorate and the Army's 20 brigade this morning in an operation successfully arrested a suicide bomber wearing an explosive belt while he was trying to blow up himself up in Diyala."

The source added, "The security force dismantled the explosive belt and transferred
Posted by: badanov || 07/21/2016 00:00 || Comments || Link || E-Mail|| [6467 views] Top|| File under:
Baghdad bomb and Bullet Bulletin: 1 dead
(IraqiNews.com) Baghdad – A source in the Ministry of Interior stated that a sniper attack on the army in southern Baghdad resulted in three casualties.

According to information shared by the source, it was stated, "This morning, a sniper opened fire at an army checkpoint in Latifiya area in southern Baghdad, killing one soldier and wounding two others."

The source added, "Security forces transferred the wounded to a nearby hospital and the dead body to the forensic department."
Posted by: badanov || 07/21/2016 00:00 || Comments || Link || E-Mail|| [6465 views] Top|| File under:
Iraqi kops seize weapons cache in Babel
(IraqiNews.com) Babel – Babel Police Command informed that weapons and an improvised explosive device containing C4 material was found inside a house during a security operation in northern Hilla.

The public relations directorate of Babel police in a statement, said, "Joint security forces carried out a security operation in al-Musayyib district (35 km in northern Babel) and seized an improvised explosive device containing C4 material from a house."

"The security force also seized a Kalashnikov rifle, a gun, shields and a large quantity of ammunition from the house," the statement added.
Posted by: badanov || 07/21/2016 00:00 || Comments || Link || E-Mail|| [6474 views] Top|| File under:
ISIS appoints new targetTop Dawg
(IraqiNews.com) KIRKUK- A security source in Kirkuk province on Wednesday informed that ISIS appointed a new military Wali of Hawija city, southwest of Kirkuk.

Talking to Iraqi News, the source said, "ISIS appointed one of its leaders as Hawija Wali (55 km southwest of Kirkuk), after the escape of the old Wali and a number of ISIS leaders to an unknown destination with a big amount of money."

Seeking anonymity the source further said, " Most of ISIS fighters of foreign origin have fled to Nineveh and a few of them stayed in Hawija," adding, "The security forces have imposed complete blockade on Hawija and Sharqat."
Posted by: badanov || 07/21/2016 00:00 || Comments || Link || E-Mail|| [6470 views] Top|| File under: Islamic State
Anbar Antics: 6+ die

6 ISIS Turbans join the Choir Invisible

(IraqiNews.com) ANBAR- The commander of Anbar Operations Maj. Gen. Ismail Mahlawi on Wednesday announced that six ISIS fighters were killed at east of Ramadi.

Mahlawi in an interview with Iraqi News, said, "The International Coalition Aviation, in coordination with an Anbar Operations force bombed a hideout of terrorists in Khalidiya Island (23 km east of Ramadi). The hideout was destroyed completely in the bombing."

"The bombing killed six ISIS terrorists. The shelling comes as a preparation made for the liberation of Khalidiya Island from ISIS control."

It may be mentioned here that the security forces and the tribes are preparing for wide military operations for liberate Khalidiya Island.

Iraqi militia repel ISIS attack in al Ratba

(IraqiNews.com)ANBAR- Buraq forces leader Watiq Fartusi announced on Wednesday of pushing back an ISIS attack at western Anbar.

Fartusi, in press statement, said, "Buraq forces, belonging to al-Hashed al-Shaabi and border guards today pushed backed an ISIS attack, which was aimed at Akashat area at west of al-Ratba (310 km west of Ramadi."

"Buraq forces and border guards destroyed three ISIS vehicles and forced the rest of terrorists to escape towards the desert," Fartusi added.
Posted by: badanov || 07/21/2016 00:00 || Comments || Link || E-Mail|| [6476 views] Top|| File under: Islamic State
Kurds down ISIS drone in Salahuddin
(IraqiNews.com) SALAHADDIN- A security source in Salahuddin province informed on Tuesday that the Peshmerga forces shot down an ISIS drone at Tuz district to the east of the province.

Talking to Iraqi News, the source said, "Peshmerga forces today succeeded in pulling down an ISIS drone at south of Tuz Khurmato district (65 km east of Salahuddin). The drone was flying over the Peshmerga military units when it was gunned down."

Seeking anonymity the source further said, "The plane is in good condition and was handed over to the security authorities."
Posted by: badanov || 07/21/2016 00:00 || Comments || Link || E-Mail|| [6470 views] Top|| File under: Islamic State
Syria-Lebanon-Iran
Dozens Die in Airstrikes on Manbij
A day after the first massacre that took place in the Al-Hazawiya neighbourhood in Manbij, the Aleppo countryside, airstrikes led by the international coalition have killed dozens of people and injured others in Tokhar, according to the Syrian National Coalition and the Syrian Observatory for Human Rights.

The ISIS run Amaq news agency said that 160 civilians were killed in raids on the Manbij countryside, whilst an international coalition source did not deny that airstrikes had been carried out in Manbij recently and said that an investigation into the matter is being carried out. The source told Asharq Al-Awsat that "We have seen the reports that indicate that people were killed as a result of the shelling, and we are now collecting information on the matter from several parties, some of which were close to the sites that were targeted. Based on the results, we will take necessary measures. We would like to stress that we take precautions and measures to avoid targeting civilians and minimise the harm that may affect them."

Meanwhile, the US military announced in a statement that opposition fighters that are backed by the United States and are fighting ISIS militants in Syria took control of a base from which operations were led in the city of Manbij at the beginning of the week.

The Director of the Syrian Observatory for Human Rights Rami Abdel Rahman told AFP that the "bombing carried out by the international coalition targeted the outskirts of the village of Tokhar at dawn yesterday which resulted in 56 civilians dying including 11 children". Other Syrian opposition websites stated that the death toll has risen to 85 people, including five entire families, most of which were women and children, after residential areas were targeted. Opposition websites also stated that the bombing resulted in the destruction of a mill and a number of mosques and schools.
Posted by: badanov || 07/21/2016 00:00 || Comments || Link || E-Mail|| [6478 views] Top|| File under:
Kurds kill 100+ ISIS Turbans in new offensive
[ARA News] ALEPPO – Kurdish-led Syrian Democratic Forces (SDF) launched a new offensive on strongholds of the Islamic State (ISIS) in the northern countryside of Syria's Aleppo province, killing and wounding dozens of jihadis, military sources reported on Wednesday.

Backed by the US-led coalition forces, the SDF bombed ISIS positions in central Manbij, north of Aleppo.

At least 100 ISIS militants were killed and dozens more were wounded.

"Under heavy bombardment by our forces, Daesh terrorists today suffered the heaviest losses in the Manbij operation," a spokesman for the SDF told ARA News, using another acronym for ISIS.

"After shelling their headquarters in central Manbij, the terrorists escaped the area to hide inside residential neighbourhoods," he said.

"We have collected more than 100 corpses of Daesh jihadists, and we also destroyed several ISIS machine guns and vehicles," the official said.

This comes just one days after the Syrian Democratic Forces (SDF) captured an ISIS headquarters in Western Manbij, that has been for long used by the radical group as a command centre and logistics hub.

"The Daesh [ISIS] headquarters, located in a hospital, was being used as a command center and logistics hub. The [SDF] also seized a significant amount of the city during the operation, which provided civilians the opportunity to escape," the US-led coalition said in a statement on Tuesday.

"The SDF freed additional territory in the city of Manbij in the face of determined resistance from ISIL [ISIS]," it added.
Posted by: badanov || 07/21/2016 00:00 || Comments || Link || E-Mail|| [6467 views] Top|| File under: Islamic State
U.S.- Backed 'Moderate' Rebels Behead a Child Near Aleppo
[Daily Beast] It's the kind of stomach-wrenching brutality you'd associate with ISIS. Except this time, it's American-armed rebels who are cutting off a boy's head.

Members of an American-backed rebel group in Syria beheaded a young child in a grisly execution video.

The footage surfaced early Tuesday of members of Harakat Nour al-Din al-Zenki and a captured child in Handarat, near Aleppo. The young boy, who appears to be prepubescent, is then executed on the back of a pickup truck.

The gruesome videotaped murder of a child drew outrage on social media and the promise of an inquiry from the group's leadership, which has previously received U.S.-made weapons and American funding. The group no longer gets such backing. But it's also renewed questions about which rebels the American government has supported in Syria's ongoing civil war.

"Even if they no longer get U.S. aid, it still shows the moral pitfalls of what we're trying to do in Syria," Daveed Gartenstein-Ross, a terrorism expert and senior fellow with the Foundation for Defense of Democracies, told The Daily Beast.

There are two clips from the unsavory events. One shows five militants surrounding the boy. In the second, one of them stands over him on the truck and cuts the boy's head off with a dull knife, raising it over his head.

Details conflict about which groups, exactly, comprise the "moderate" Syrian rebels funded by the U.S.-led coalition, but critics have long warned that fluid dynamics and shifting allegiances on the ground make it difficult to predict which groups will be aligned with U.S. interests.

Yet the Zenki movement was on the white list as recently as December 2014. A McClatchy report on the U.S.'s decision to stop payment and suspend delivery of weapons to rebel factions noted that the crackdown would not affect the Zenki movement and Harakat Hazm in Aleppo. As many as 1,000 Zenki fighters were on the CIA payroll, according to the article.

A field commander for one of the rebel factions told McClatchy at the time that fighters were paid $150 a month, and that the aid cutoff was in response to gains by the Nusra Front, al Qaeda's affiliate in Syria. The Islamic extremists of Nusra reportedly seized American weapons from the U.S.-backed groups.
The rebels have been identified as members of the Nour al-Din al-Zinki Movement. On Tuesday, the movement published a blurb on its Twitter page condemning the killing of the boy and calling the beheading an "individual error that does not represent the general policy of the movement".
Posted by: Besoeker || 07/21/2016 00:00 || Comments || Link || E-Mail|| [6495 views] Top|| File under: Islamic State
Terror Networks
U.S. blacklists three al Qaeda members living in Iran
[REUTERS] The United States on Wednesday blacklisted three members of al Qaeda living in Iran, saying they had helped the Islamist

Death Eater

group on the battlefield, with finance and logistics, and in mediating with Iranian authorities.

Iran has held several al Qaeda high-ranking members and lower-level bandidos

turbans

since the Sept. 11, 2001 attacks on New York and Washington, though U.S. officials say the precise conditions of their confinement are unclear.

Faisal Jassim Mohammed al-Amri al-Khalidi, a 31-year-old Saudi national, led an al Qaeda brigade and was serving as the group's military commission chief in May 2015, Treasury said, describing him as "part of a new generation" of al Qaeda operatives. As of 2011, Khalidi liaised between al Qaeda associates, central council members, and leaders within the Pak Taliban.

Yisra Muhammad Ibrahim Bayumi, 48 and an Egyptian national, mediated with Iranian authorities as of early 2015, Treasury said, and helped al Qaeda members living in Iran.

Abu Bakr Muhammad Muhammad Ghumayn, 35, had control of the group's financing and organization inside Iran as of 2015, Treasury said. Ghumayn, an Algerian, was previously based in Pakistain.

Al Qaeda and Iran's government have a complex and sometimes tense relationship, according to documents seized from the late Osama bin Laden


... who is no longer with us, and won't be again...


's hideout in Pakistain and made public. At times Iranian authorities promised to release and may have actually released al Qaeda figures, but one of bin Laden's sons who had been held in Iran, Saad, reportedly was killed in 2009.


Posted by: Fred || 07/21/2016 00:00 || Comments || Link || E-Mail|| [6467 views] Top|| File under: al-Qaeda
Who's in the News
43
[untagged]
12
Islamic State
5
Sublime Porte
4
Arab Spring
3
Taliban
3
Govt of Pakistan
2
al-Shabaab
1
al-Qaeda
1
Hamas
1
Hezbollah
1
Houthis
1
Muslim Brotherhood
1
al-Qaeda in North Africa
1
Govt of Pakistain Proxies
1
Govt of Iraq
Bookmark
E-Mail Me
The Classics
The O Club
Rantburg Store
The Bloids
The Never-ending Story
Thugburg
Gulf War I
The Way We Were
Bio
Merry-Go-Blog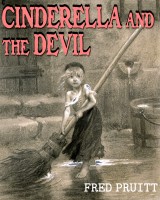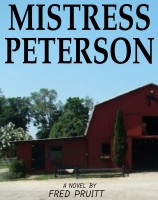 On Sale now!


A multi-volume chronology and reference guide set detailing three years of the Mexican Drug War between 2010 and 2012.

Rantburg.com and borderlandbeat.com correspondent and author Chris Covert presents his first non-fiction work detailing the drug and gang related violence in Mexico.

Chris gives us Mexican press dispatches of drug and gang war violence over three years, presented in a multi volume set intended to chronicle the death, violence and mayhem which has dominated Mexico for six years.
Click here for more information


Meet the Mods
In no particular order...


Steve White
Seafarious
Pappy
lotp
Scooter McGruder
john frum
tu3031
badanov
sherry
ryuge
GolfBravoUSMC
Bright Pebbles
trailing wife
Gloria
Fred
Besoeker
Glenmore
Frank G
3dc
Skidmark
Alaska Paul



Better than the average link...



Rantburg was assembled from recycled algorithms in the United States of America. No trees were destroyed in the production of this weblog. We did hurt some, though. Sorry.
3.236.51.151

Help keep the Burg running! Paypal: