Africa North
7 Member Of Iranian Red Crescent Kidnapped In Libya
[Iran Press TV] Gunmen have kidnapped a seven-member delegation from the Iranian

Red Islamic Thingy

(IRC) visiting the eastern Libyan city of Benghazi, according to the Libyan

Red Islamic Thingy

(LRC).

"An

gang

placed in durance vile
Drop the gat, Rocky, or you're a dead 'un!
at 1:00 a.m. (2300 GMT) a delegation of seven members of the Iranian

Red Islamic Thingy

after they left the headquarters of the Libyan

Red Islamic Thingy

in Benghazi," the Libyan

Red Islamic Thingy

said in statement issued on Tuesday, AFP reported.

The statement said the Iranians were

kidnapped

by an

gang

on their way to the Tibesti Hotel.

Iran has confirmed the kidnapping and has urged the Libyan government, the Libyan

Red Islamic Thingy

, the International Committee of the

Red Thingy

, and the International Federation of

Red Thingy

and

Red Islamic Thingy

Societies to take action on the issue.

The IRC said in a statement issued on Tuesday that it has learnt from local officials that the abductees are in good health.

The Iranian delegation went to Libya at the invitation of the LRC to discuss various prospects for cooperation in the field of humanitarian assistance.

"The Libyan

Red Islamic Thingy

implores the group who placed in durance vile
Drop the gat, Rocky, or you're a dead 'un!
the delegation to set them free in appreciation of the aid and support given by the Iranian

Red Islamic Thingy

during the February 17 revolution," the LRC statement said.

Libyans rose up against long-time dictator Muammar Qadaffy


...a proud Arab institution for 42 years, now among the dear departed, though not the dearest...


in February 2011 and deposed him in August 2011.
Posted by: trailing wife || 08/01/2012 00:00 || Comments || Link || E-Mail|| [6470 views] Top|| File under:
Arabia
Atimes (turn off Java Script) on Prince Bandar rumors
This is a follow up to yesterday's posting - This much text is posted as Asia Times has some nasty javascripts that make your computer unresponsive and might well be dangerous


Where is Prince Bandar?
By Pepe Escobar

Was Prince Bandar "Bush", 63, son of Prince Sultan bin Abdulaziz (perennial Saudi Defense Minister,1963-2001), semi-perennial ambassador to Washington (1983-2005), and secretive jihad financier, killed by a Syrian intelligence death squad?

Thunderous silence prevails on Syrian, Iranian and Arab media (most of it controlled by the Saudis). The same applies for al-Jazeera. This is DEBKA's somewhat fanciful take.

Dates are crucial. Prince Bandar bin Sultan bin Abdulaziz Al Saud may have pulled off operation "Damascus Volcano" on July 18. He was definitely promoted to head of Saudi intelligence on July 19. And he might have been killed in a bomb attack on the Saudi General Intelligence HQ in Riyadh on July 22.

One Syrian rumor mill version rules that "Damascus Volcano" came from Saudi intel - with logistics provided by the Central Intelligence Agency (CIA). This is highly unlikely; the CIA is clueless on how to penetrate Assad's inner sanctum. The predominant version circulating in the Syrian capital is this was a white coup.

"Damascus Volcano", by the way, was a flop; the swarm of mercenaries - infiltrated via Jordan - who were supposed to take over the capital had to retreat up north. Now the news cycle is fixated on another faux game-changer - the "Battle of Aleppo".

There are serious problems with all the spin around "Damascus Volcano". None of the Assad regime's four heads of military intelligence were killed - they are actually running the (ghastly) show in Aleppo.

There are also problems with a Syrian death squad being able to strike Riyadh's inner sanctum. But Iranian intelligence could certainly pull this off. As for Debka's assumption that Tehran may have hired al-Qaeda jihadis for an inside job against the House of Saud, that is rubbish.

The bottom line; no one knows, because no one is talking.

What is certain is that Bandar as head of Saudi intelligence was part of King Abdullah's hardcore response to the Arab Spring.

In Syria, the House of Saud strategy boils down to regime change - and a fragile, fragmented, Sunni government in Damascus not aligned with Tehran.

Internally, the strategy is to viciously smash any peaceful Shi'ite-majority protest in the eastern provinces. Essentially, there's no Arab Spring in Saudi Arabia because the House of Saud either bribes or intimidates its subjects.

The overall strategy of choice is "blame it on Iran"; as this logic goes, Saudi Shi'ites are Iranian puppets as much as Bahraini Shi'ites. The Obama administration blindly subscribes to this fallacy - totally missing the point; the House of Saud hates any semblance of Western parliamentary democracy as much as it hates Shi'ites - Iranian and otherwise.

So what happened in Riyadh? A graphic Tehran message to the House of Saud? A rogue suicide bomber? An internal Saudi war? The House of Saud is not talking. And Bandar is not moving.
Posted by: Water Modem || 08/01/2012 07:27 || Comments || Link || E-Mail|| [6479 views] Top|| File under:
Caribbean-Latin America
Mexican Marines bag five, detain four in firefight in Veracruz

For a map, click here

By Chris Covert
Rantburg.com

A total of ten individuals including five municipal police officers have been killed in two separate gun fights in Veracruz state Tuesday according to Mexican news accounts.

According to an article posted on the website of ElPueblo.mx news daily, five unidentified armed suspects were killed after they fired on a Mexican naval infantry convoy near Xalapa, the capitol of Veracruz state. An additional four suspects were also detained following the end of the firefight.

The marine unit was on patrol between Xalapa and San Andres Tlalnehuayocan municipalities on Prolongacion Diamante in Unidad y Progres colony, when it came under small arms fire.

Undisclosed quantities of weapons and vehicles were also seized by the marines.

In a remote mountain location in Veracruz state, several municipal police agents were ambushed and five were killed by armed suspects in Ixhuatlan Madero municipality, according to a Notimex dispatch posted on the website of Aztecas Noticias news website.

The police group was travelling along a stretch of road between Onatal Azteca and Otatitlan when it came under small arms fire.

The article said the attack was repelled, presumably meaning that several municipal police agents were involved in the ambush, but the article does not elaborate how many. The report does not note any casualties among the attackers.

An operation is currently underway to locate the armed suspects responsible for the attack.

Chris Covert writes Mexican Drug War and national political news for Rantburg.com
Posted by: badanov || 08/01/2012 00:00 || Comments || Link || E-Mail|| [6531 views] Top|| File under:
Europe
US Embassy, Nearby Area Evacuated In Fake Bomb Alarm In Oslo
[Iran Press TV] Norwegian authorities have ordered the evacuation of the US embassy in Oslo and an area in the center of the capital following the discovery of a suspicious object under a vehicle nearby.

"The Oslo police bomb squad has removed the object and can confirm that it was a dummy bomb," the

News Agency that Dare Not be Named

cited a police statement on Tuesday.

"The car has been used for an internal drill at the embassy, and the find can be connected to this," the statement said.

The discovery of the device by security guards also led to the evacuation of the royal palace, the halting of subway traffic in the area, and the cancellation of an international children's soccer game at nearby Voldslokka Stadium so that the police could use the field for helicopters.

Norway has stepped up security after last year's bomb and gun carnage by anti-Islam terrorist Anders Behring Breivik.

On July 22, 2011, Breivik set off a

car boom

outside government buildings in Oslo, killing eight people, before going to Utoeya Island, northwest of the capital, where he shot and killed another 69 people, mostly teenagers.
Posted by: trailing wife || 08/01/2012 00:00 || Comments || Link || E-Mail|| [6476 views] Top|| File under:
India-Pakistan
Two terrorists held in Lakki Marwat
LAKKI MARWAT: Police claimed to have arrested two terrorists during a raid in Chuharkhel Village in the jurisdiction of Shaheed Haibat Ali Khan Police Station. Acting on a tip-off,


Another five lakh to Mahmoud the Weasel...

police raided a house and arrested terrorists, identified as Mamraiz Khan and Naqeebullah, said an official on Tuesday.
Posted by: Steve White || 08/01/2012 00:00 || Comments || Link || E-Mail|| [6469 views] Top|| File under:
Two injured in Quetta firing incidents
QUETTA: A police guard, Ghulam Mohyuddin, at the residence of Balochistan information minister was injured due to firing by unidentified armed assailants on Tuesday. The injured was shifted to hospital where his condition is stated to be out of danger. Police registered a case against unidentified attackers.

Separately, unidentified armed men fired at and injured a man when he resisted to their bid to snatch his bike on Spiny Road area of the provincial capital on Tuesday. Police said that Muhammad Ashraf, resident of Faisal Town riding his motorcycle, was on his way when unidentified gunmen intercepted him and tried to snatch his bike on gunpoint. The armed men opened fire on his leg on resistance, and bandits took away his motorcycle. The wounded was rushed to Bolan Medical College Hospital. The police registered a case and started investigation into the incident.
Posted by: Steve White || 08/01/2012 00:00 || Comments || Link || E-Mail|| [6470 views] Top|| File under:
Four injured in Balochistan explosions
QUETTA: A young boy and three others were wounded in two separate explosions in Panjgur and Dalbandin towns of Balochistan, on Tuesday. According to police sources, unidentified armed men lobbed a hand grenade at a house in Panjgur town, and injured three people. The injured were identified as Abdul Ghani, Muktiar Ahmed and Shamsuddin. The accused fled the scene after committing the crime. Police rushed to the site after the blast and moved the injured to a nearby hospital for treatment.

In a separate incident, a boy was injured in a blast in Dalbandin town of Chaghai district. Police said eleven-year-old Amirullah was hit by a toy bomb, which left him seriously injured. He was shifted to hospital for treatment. Local administration registered cases of both incidents and started investigation.
Posted by: Steve White || 08/01/2012 00:00 || Comments || Link || E-Mail|| [6473 views] Top|| File under:
Iraq
UK Experts To Help Iraq Destroy Chemical Residues
Britannia

will help the Iraqi government dispose of what's left of deposed Iraqi dictator Saddam Hussein's chemical weapons, still stored in two bunkers in north of Storied Baghdad


...located along the Tigris River, founded in the 8th century, home of the Abbasid Caliphate...


, the British embassy in Storied Baghdad announced Monday.


It seems Bush didn't lie, after all. May all who claimed so spend their stint freezing in the Traitor's Circle of Hell.



Posted by: trailing wife || 08/01/2012 00:00 || Comments || Link || E-Mail|| [6459 views] Top|| File under:
Israel-Palestine-Jordan
Reconciliation Hopes Dashed As Fatah, Hamas Make Demands
[Ma'an] After optimistic remarks by

Hamas, always the voice of sweet reason,

and Fatah officials about a possible reconciliation deal, leaders of the rival parties posing new demands and preconditions without which there will be no deal.

As Fatah announced there would be no unity government before elections take place, Hamas posed the issue of public freedoms in the West Bank as an obstacle to reconciliation and elections.

The group said it would be impossible to carry out elections in light of Paleostinian Authority restrictions.

Kayid al-Ghoul, a

big shot

of the
Popular Front for the Liberation of Paleostine


... Paleostinian Marxist movement, founded in 1967. It is considered a terrorist organization by more than 30 countries including the U.S., European Union, Australia, Canada, and Antarctica. The PFLP's stated goal is the establishment of a socialist State in Paleostine. They pioneered armed aircraft hijackings in the late 60s and early 70s...


, said Monday that both Hamas and Fatah make up pretexts from time to time "because both do not seriously want reconciliation."

"If that was not the case, both sides would have started to implement the Cairo agreement which was signed by all factions, and they would have accepted the recommendations of the sub-committees," he said.

Elections, says political analyst Mahmoud al-Ajrami, can only take place if there is complete public freedom. "Any citizen should enjoy the freedom to vote in any institution fearing no consequences," he said.

The PA should take the needed steps to create the right atmosphere for elections, he added.

Al-Ajrami explained that preventing the general election commission from operating in

Gazoo

was a procedural step which could be changed anytime. The real concern, he said, is to release political detainees, stop coordination with the Israelis on security issues, and to take a real nationalistic stand against settlement expansion.

For his part, Mustafa as-Sawwaf, a political analyst, asserted that elections could not be held in the West Bank because "the area suffers from oppression, absence of freedom of speech in addition to politically-motivated detentions."

In the

Gazoo

Strip, he said, changes and restructures are needed so as to create the right atmosphere for elections.
Posted by: trailing wife || 08/01/2012 00:00 || Comments || Link || E-Mail|| [6482 views] Top|| File under:
West Bank: 2 Israelis Lightly Hurt In Possible Shooting Attack
Vehicle attacked near Yitzhar Junction; two injured from shrapnel, glass

Two Israelis sustained light injuries Tuesday night when, according to suspicions, unknown assailants

shot up

the vehicle they are travelling in near the Yitzhar Junction in the West Bank.

Magen David Adom paramedics treated the Israelis at the scene, while security forces began scouring the area in search of the perpetrators.
 
The IDF could not confirm that an Israeli vehicle was attacked.
 
According to an initial investigation, the Israelis drove to the Jit Intersection, where they stopped and alerted security forces. The two

were maimed

from shrapnel and shards of glass that struck their faces.
 
Bullet holes were found on the vehicle. The assailants apparently opened fire on the car at close range.
 
Last month a Border Police officer was stabbed by a Paleostinian terrorist near the Cave of the Patriarchs in Hebron. The office was lightly

maimed

in the attack. Another officer shot the terrorist, who was moderately hurt.
Posted by: trailing wife || 08/01/2012 00:00 || Comments || Link || E-Mail|| [6492 views] Top|| File under:
Southeast Asia
Car bomb hits hotel in southern Thailand
Another powerful car bomb rocked the southern Thailand Tuesday hours after the government announced plans to establish a new command center in Bangkok to deal with the violence.

The explosion occurred near the CS Pattani Hotel in Muang district about 6:50 p.m., injuring an unknown number of people. It severely damaged parts of the hotel and at least one car parked nearby. It also caused a blackout which forced the hotel staff to evacuate its guests.

Eyewitnesses said a number of people were wounded by the impact of the explosion which was being investigated late Tuesday night. Security forces were also combing the area around the hotel in case another bomb had been planted.

Pattani governor Theera Mintrasak said the bomber drove a pickup truck laden with around 50 kg. of explosive and parked it outside the back gate of the unguarded eight-story hotel.

The blast destroyed a nearby power transformer, cutting electricity to the hotel. The powerful explosion also shattered the hotel windows. The hotel kitchen facing the blast site caught fire, which quickly spread to the upper floors of the hotel. It took firefighters more than an hour to control the blaze.

About a half hour after the bomb blast, two other power transformers exploded in different locations in downtown Pattani. The explosions caused a blackout in many parts of the Muang district. Security officials were investigating whether the two incidents were related to the hotel incident.
Posted by: ryuge || 08/01/2012 02:08 || Comments || Link || E-Mail|| [6474 views] Top|| File under: Thai Insurgency
Syria-Lebanon-Iran
Assad: Aleppo will be decisive battle
President Bashar al-Assad has said that the army's battle with rebel forces would determine the fate of his country, and praised soldiers for confronting what he said were "criminal terrorist gangs".

"The fate of our people and our nation, past, present and future, depends on this battle," Assad, who has not spoken in public for two weeks, said in a written statement marking armed forces day on Wednesday.


Reports up to early pm Aleppo time today are that Assad's forces has recruited some local tribes in Aleppo to help out and is continuing the bombing while the rebels have acquired some additional heavy arms (including surface to air) assets.
Posted by: lord garth || 08/01/2012 10:08 || Comments || Link || E-Mail|| [6505 views] Top|| File under:
Syrian Rebels Accidentally Blow Themselves Up In Aleppo
[Iran Press TV] Tens of

gunnies

have been killed or injured in blasts that occurred when explosive charges they were planting in the northern Syrian city of Aleppo


...For centuries, Aleppo was Greater Syria's largest city and the Ottoman Empire's third, after Constantinople and Cairo. Although relatively close to Damascus in distance, Aleppans regard Damascenes as country cousins...


detonated accidentally, Press TV reports.

The incident occurred on Tuesday when the rebels were planting the explosive charges in a factory.

Meanwhile,


...back at the palazzo, Count Guido had escaped from his bonds and overwhelmed this guard using the bludgeon the faithful Filomena had smuggled to him in the loaf of bread...


the Syrian Army has cleared most areas of Aleppo of foreign-backed

gang

s. The army says it killed tens of rebels in the Salahuddin and al-Sukkari neighborhoods of the city on Tuesday.

Syria has been experiencing unrest since March 2011. Damascus


...Capital of the last remaining Baathist regime in the world...


says outlaws, saboteurs, and armed

cut-throats

are the driving factor behind the unrest and deadly violence while the opposition accuses the security forces of being behind the killings.

Western states have been calling for Syrian
Hereditary President-for-Life Bashir Pencilneck al-Assad


Supressor of the Damascenes...


to step down. However,


a woman is only as old as she admits...


Russia and China are strongly opposed to the Western drive to oust Assad.

The Syrian government says that the chaos is being orchestrated from outside the country, and there are reports that a very large number of the armed

forces of Evil

are foreign nationals, mostly from Egypt, Algeria, Soddy Arabia


...a kingdom taking up the bulk of the Arabian peninsula. Its primary economic activity involves exporting oil and soaking Islamic rubes on the annual hajj pilgrimage. The country supports a large number of princes in whatcha might call princely splendor. When the oil runs out the rest of the world is going to kick sand in their national face...


, and Afghanistan.
Posted by: trailing wife || 08/01/2012 00:00 || Comments || Link || E-Mail|| [6494 views] Top|| File under:
Syrian rebels acquire surface-to-air missiles
WASHINGTON: Rebels fighting to depose Syrian president Bashar al Assad have for the first time acquired a small supply of surface-to-air missiles, according to a news report that a Western official did not dispute.


Worrisome if true, since at least some factions in the 'rebellion' would be just as happy to use the MANPADs against the evil Americans and Zionists...

NBC News reported Tuesday night that the rebel Free Syrian Army had obtained nearly two dozen of the weapons, which were delivered to them via neighboring Turkey, whose moderate Islamist government has been demanding Assad's departure with increasing vehemence. Indications are that the US government, which has said it opposes arming the rebels, is not responsible for the delivery of the missiles.

But some US government sources have been saying for weeks that Arab governments seeking to oust Assad have been pressing for such missiles, also known as MANPADs, for man-portable air-defense systems, to be supplied to the rebels.

In recent days, air operations against the rebels by Syrian government forces appear to have been stepped up, particularly around the contested city of Aleppo, making the rebels' need for MANPADs more urgent.

Precisely what kind of MANPADs have been delivered to Syrian rebels is unclear and NBC News did not provide details. Such weapons range from the primitive to highly sophisticated. And even if the rebels do have the weapons, it is unclear whether they have the training to operate them effectively against Assad's air forces in the immediate future.

The White House, at least until now, has taken a considerably more cautious approach. As of last month, US officials warned that if any Middle Eastern nation was "even considering giving arms to the Syrian opposition," it ought to "take a measured approach and think twice about providing arms that could have unintended consequences."

Nonetheless, even at that time, US and allied officials acknowledged that there were ongoing discussions on whether surface-to-air missiles might help Syrian rebels bring down Russian-made helicopters and other aircraft the Syrian army was using to move troops between trouble spots.

Following the fall of Libyan leader Muammar Qaddafi, some intelligence experts estimated that as many as 10,000-15,000 MANPADs sets were looted from Libyan government stockpiles. The whereabouts of most of these are unknown.


Not all of them are in Syria...

Many US officials have been wary of the notion of arming Syrian rebels with MANPADs, noting that they could be easily turned on targets other than the Syrian government, including civilian airliners.
Posted by: Steve White || 08/01/2012 00:00 || Comments || Link || E-Mail|| [6474 views] Top|| File under:
Who's in the News
41
[untagged]
1
Govt of Pakistan
1
Muslim Brotherhood
1
Thai Insurgency
Bookmark
E-Mail Me
The Classics
The O Club
Rantburg Store
The Bloids
The Never-ending Story
Thugburg
Gulf War I
The Way We Were
Bio
Merry-Go-Blog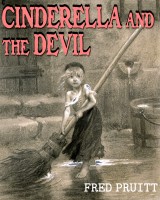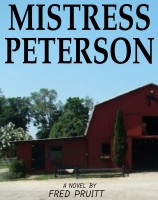 On Sale now!


A multi-volume chronology and reference guide set detailing three years of the Mexican Drug War between 2010 and 2012.

Rantburg.com and borderlandbeat.com correspondent and author Chris Covert presents his first non-fiction work detailing the drug and gang related violence in Mexico.

Chris gives us Mexican press dispatches of drug and gang war violence over three years, presented in a multi volume set intended to chronicle the death, violence and mayhem which has dominated Mexico for six years.
Click here for more information


Meet the Mods
In no particular order...


Steve White
Seafarious
Pappy
lotp
Scooter McGruder
john frum
tu3031
badanov
sherry
ryuge
GolfBravoUSMC
Bright Pebbles
trailing wife
Gloria
Fred
Besoeker
Glenmore
Frank G
3dc
Skidmark
Alaska Paul



Better than the average link...



Rantburg was assembled from recycled algorithms in the United States of America. No trees were destroyed in the production of this weblog. We did hurt some, though. Sorry.
3.237.0.109

Help keep the Burg running! Paypal: