Afghanistan
Five insurgents killed in Kabul gun battle
Afghan officials say five Taliban terrorists insurgents believed to have been planning attacks in central Kabul have been killed in a gun battle.

Security personnel raided a house in the east of the city and fighting broke out in the early hours of Thursday. The battle continued for six hours. Dozens of homes were evacuated and vehicles containing explosives were also found at the scene.

The raid involved Afghan forces acting on a tip-off, officials said.


Another fine performance by Mahmoud the Weasel...


Security officials had earlier told the BBC that eight Taliban terrorists insurgents had been killed.

Officials say three vehicles packed with explosives have been seized from insurgents along with suicide vests and other weapons, the BBC's Bilal Sarwary in Kabul reports.

Three Taliban terrorists insurgents with remote controls and directions for sophisticated attacks in different parts of the city were arrested last night, Kabul police chief Gen Mohammad Ayub Salangi told the BBC.

"This was a really big plan. Thank God we were able to stop it," intelligence agency spokesman Latifullah Mashal told the Associated Press.

The Taliban has denied that its terrorists fighters were involved in the battle.
Posted by: Besoeker || 08/02/2012 06:33 || Comments || Link || E-Mail|| [6457 views] Top|| File under:
Africa Horn
Somali comedian who poked fun at Islamists shot dead
Gunmen

rubbed out

a well-known comedian known for poking fun at Al-Qaeda linked Shebab

beturbanned goons

in the Somali capital Mogadishu, officials and colleagues said Wednesday.

Abdi Jeylani Malaq Marshale, in his late thirties or early forties, was killed late Tuesday, minutes after leaving Kulmiye radio station, where he worked as drama producer and performer.

"Two men shot and seriously injured Marshale... the comedian was later pronounced dead," said police lieutenant Mohamed Gaal, adding that "unfortunately the assailants escaped."

The shooting of Marshale, who also worked for the London-based Universal TV station and who reported having received death threats on several occasions, is the latest in a string of apparently

assassination

s against media workers.
Posted by: Fred || 08/02/2012 10:17 || Comments || Link || E-Mail|| [6464 views] Top|| File under:
Somalia's National Constituent Assembly adopts new constitution
(Sh. M. Network)--Delegates to the Somalia's National Constituent Assembly (NCA) adopted Wednesday a new constitution for the horn of Africa country in 9-day gathering, the first in 52 years, ending the transitional period.

An 825-member constituent assembly, with delegates representing Somali clans and civil society debated the constitution for night-days, approved the constitution with 621 for, 13 against and 11 abstained from voting.

Somali prime Minster Abdiweli Mohamed Ali announced at the end of the approval session that Somalia has a constitution and the transitional period is ended, saying: "Today is a historic day for the Somali community and our country. today is the end of piracy and terrorism."

Aside from approving the new constitution,Somalia's leaders must before then also select a new 275-seat parliament and elect a new president on august 20.
Posted by: Fred || 08/02/2012 00:00 || Comments || Link || E-Mail|| [6460 views] Top|| File under:
Somali forces foil Suicide bombers at talks venue in Mogadishu
(Sh. M. Network)--Somali forces thwarted on Wednesday multiple suicide

kaboom

s on key talks venue in Somali capitalMogadishu, wounding a soldier, who stopped the two bombers at the gateway of the hall, where 825 Somali elders are meeting to debate the new constitution, Witnesses and police Officials said.

Witnesses said two bombers wearing

boom jacket

s detonated their explosives near the entrance of General Kahiye, former police academy building in Mogadishu, where the meeting of constitutional assembly is taking place.

"Only the two

jacket wallah

s killed and a soldier injured in the attacks occured at the vicinity of meeting location," said a witness, adding that one member of the constitutional assembly was killed or injured.

The security guards of the meeting hall opened fire on the two men wearing suicide bomb vests and

rubbed out

before they tried to attack the venue, blowing themselves up outside the gathering, according to government official.

The

suicide kaboom

s came amid tight security and were heard in parts of the capital. The meeting got underway as many forces sealed off the area and secured following the attacks.
Posted by: Fred || 08/02/2012 00:00 || Comments || Link || E-Mail|| [6458 views] Top|| File under: al-Shabaab
Africa North
Coptic-Muslim clashes erupt in Egypt
At least 16 people were wounded when a church and Christian homes were attacked in a village near Cairo, the BBC reported on Wednesday.

Unrest in Dahshur, a city 40km south of Cairo, started after a Muslim man died of his injuries sustained in an earlier clash on Friday, according to the report.

Violence frequently flares between Egypt's Muslim majority and its Coptic Christian minority. This is the first instance since Egyptian President Mohamed Morsy was elected.


Any comment by Int. Community?
Posted by: g(r)omgoru || 08/02/2012 04:50 || Comments || Link || E-Mail|| [6458 views] Top|| File under:
Arabia
Al-Qaeda attack kills 5 in Yemen
ADEN: Four Yemeni soldiers and a civilian were killed in an attack yesterday by Al-Qaeda militants on a police station in the southern town of Jaar, a local official said.

"Members of Al-Qaeda attacked the station with automatic weapons and hurled a grenade, killing two soldiers and a civilian," said the official. Two other soldiers died of wounds, the same official said later, adding that another soldier was wounded.

The defense ministry news website 26Sept.net said that more than "20 terrorists" from the Al-Qaeda-linked Ansar Al-Sharia attacked the post. Abdulaif Sayed, the chief of the local Popular Resistance Committees which fights the Islamists alongside the army, voiced fears of a return of Al-Qaeda militants to the town.

In addition to Jaar, Al-Qaeda gunmen also controlled Abyan's provincial capital of Zinjibar, which they overran in May last year before being driven out in a mid-June all-out offensive by the army. But militants remain in nearby mountains, Sayed said, complaining of an absence of security forces in the province.

Locals also expressed fears of a return of the militants. "Al-Qaeda has disappeared, but life is not really back to normal," said Zinjibar resident Salama Ahmed. "The state is absent and there is no water, nor electricity."


The state is absent. That's life in a third world country...
Posted by: Steve White || 08/02/2012 00:00 || Comments || Link || E-Mail|| [6459 views] Top|| File under:
Qaeda gunmen kill 7 police in Yemen
[Bangla Daily Star]
Al-Qaeda

forces of Evil

killed seven

coppers

yesterday in an attack on a checkpoint in Yemen's southeast, a security official said, a day after

festivities

between the army and

forces of Evil

left 40 dead.

"A group of al-Qaeda

gunnies

in two vehicles opened machinegun fire on a checkpoint, killing seven

coppers

" in Shibam, a town in the province of Hadramawt, the official told AFP.

Al-Qaeda-linked

forces of Evil

from the group Partisans of Sharia (Islamic law) have launched a wave of attacks in the region since former president President-for-Life Ali Abdullah Saleh


... Saleh initially took power as a strongman of North Yemen in 1977, when disco was in flower, but he didn't invite Donna Summer to the inauguration and Blondie couldn't make it...


handed power to his deputy, Abdrabuh Mansur Hadi, in February.

Posted by: Fred || 08/02/2012 00:00 || Comments || Link || E-Mail|| [6457 views] Top|| File under: al-Qaeda in Arabia
Al-Qaeda hires tribesmen to kidnap foreigners
[Yemen Post] Al-Qaeda managed to hire

rustics

to kidnap foreigners and transfer them to South Yemen, the Emaraiti Al-Byan newspaper quoted a Yemeni official on Tuesday.

The newspaper Al-Qaeda pay big amounts of money for

rustics

in return for their acts.

The official said the abduction of a Saudi diplomat, Abdullah Al-Khalidi, a French doctor, and a Swiss Teacher proved that tribal elements operate for Al-Qaeda, pointing out that al-Qaeda pay big amounts of money for the kidnappers.

Al-Qaeda

bully boyz

received painful attacks as the Yemeni army cleansed them from their main strongholds in Abyan
...a governorate of Yemen. The region was a base to the Aden-Abyan Islamic Army terrorist group until it dropped the name and joined al-Qaeda. Its capital is Zinjibar. In March 2011, al-Qaeda in the Arabian Peninsula declared the governate an Islamic Emirate after seizing control of the region. The New York Times fastidiously reported that those in control, while Islamic hard boyz, are not in fact al-Qaeda, but something else that looks, tastes, smells, and acts the same. Yemeni government forces launched an effort to re-establish control of the region when President-for-Life Saleh was tossed and the carnage continues...
and they restore to attack military and security officers, carry out

suicide kaboom

s and kidnap foreigners, a Yemeni analyst said. Meanwhile,


...back at the pound, Zebulon finally found just the friend he'd been looking for...


sources said that the Italian security officer who was

kidnapped

earlier in Sana'a was transferred to the remote governorate of Marib, pointing out that he will be released following negotiations with tribal leaders.

The sources said Alessandro Spadotto, responsible for security at the Italian embassy in Sana'a, was

kidnapped

by kidnapper Ali Naser Huraidkan who is accused by the government of committing killing and sabotage acts. They spelt out that the abductor demands a ransom.

Yemen's foreign minister has vowed to do everything possible to track down the kidnappers of an Italian embassy security officer and obtain his safe release, state news agency Saba said.

In a phone call with Italian Foreign Minister Giulio Terzi Di Santagata, Yemeni Foreign Minister Abubakr al-Qirbi said the hunt for the kidnappers had begun, Saba reported late on Sunday.


Posted by: Fred || 08/02/2012 00:00 || Comments || Link || E-Mail|| [6457 views] Top|| File under: al-Qaeda in Arabia
Panel Formed to Investigate Assault on Yemen Ministry
[Yemen Post] Deputy security director of the interior minister's office and four guards were killed when

coppers

attacked the interior ministry's building in the Yemen capital Sanaa on Tuesday, the ministry reported, adding others

were maimed

.

Under immediate orders from President Abdurabu Mansour Hadi


...the second and possibly the last president of Yemen, successor to former President-for-Life Ali Abdullah Saleh...


, a panel led by deputy interior minister has been formed to investigate the assault which the government said was aimed at pulling Yemen into chaos and conflicts.

The members of the rescue police attacked the ministry with various weapons and looted its offices under the pretext of demanding rights, it said. The rescue police has a camp adjacent to the ministry and are part of its guards.

The council of ministers and the high security committee held meetings and described the assault as an unprecedented and unjustified move that affects the country's stability and security.

The government urged the military committee, formed under power-transfer deal, and other concerned bodies to address the attack and punish those responsible to prevent anyone from derailing the political reconciliation, according to the ministry.

It also called on the countries sponsoring the transition deal to take a clear stance toward any party trying to obstruct the deal through inciting and backing violence, it added.

Separately, outlaws attacked the central security camp in the port city of Aden but there were no losses, the defense ministry reported.

A group of outlaws fired four rockets at the camp and the forces faced them forcing them to flee, it added.


Posted by: Fred || 08/02/2012 00:00 || Comments || Link || E-Mail|| [6457 views] Top|| File under: al-Qaeda in Arabia
Britain
Identical twins facing up to 14 years in prison after admitting funding terrorism in Somalia
(Sh.M.Network)--Twin brothers from east London are facing up to 14 years in prison after admitting fundraising for extreme Islamic groups.


Oh, look -- a jihadi novelty act.

Mohammed Shabir Ali and Mohammed Shafiq Ali, 25, admitted at the Old Bailey knowing the money they raised would be sent abroad to be used for terrorism.

The identical twins, from Tower Hamlets, raised the money between August 2008 and June 2011.

Shafik Ali works for Carlyle Security, a firm which has a contract with Transport for London, his brother Shabir is unemployed.

They were placed in durance vile
Youse'll never take me alive coppers!... [BANG!]... Ow!... I quit!
at their home in Stepney, east London, last June and found to be in possession of '44 Ways to Support Jihad,' written by radical

holy man

Anwar Al Awlaki, who died last year in a drone strike after leading al Qaeda in the Arabian Peninsula.

Previously the court has heard the identical pair raised cash through a 'Dawah' religious stall to send to their brother Mohammed Shamim who is believed to have travelled to Somalia in 2008 to carry out martyrdom atrocities.
Posted by: Fred || 08/02/2012 00:00 || Comments || Link || E-Mail|| [6457 views] Top|| File under: al-Qaeda
Europe
Three Al-Qaeda suspects arrested in Spain
Authorities in southern Spain have arrested three suspected al-Qaeda members in possession of explosives and poison. The suspects are reported to include a Chechen and a Turk. Police think at least one of those arrested may have attended training camps in Pakistan.

They were arrested in La Linea de la Concepcion and Valdepenas. The three are believed to have been planning an attack in Spain. Spain's Interior Minister Jorge Fernandez Diaz is expected to give details soon.

Al-Qaeda in the Arabian Peninsula had sent out a message at the beginning of July looking for Spanish-speaking "lone wolves" as operatives, according to El Pais.
Posted by: ryuge || 08/02/2012 06:18 || Comments || Link || E-Mail|| [6460 views] Top|| File under:
The Grand Turk
Turkey tank drills on Syria border seen as warning to Kurds
ISTANBUL- The Turkish military held tank exercises on the Syrian border on Thursday, Dogan news agency said, in a show of force apparently aimed at Syrian Kurds linked to separatist guerrillas in Turkey who are said to control areas on the Syrian side.

Turkey has sent armor and missile batteries to areas bordering Kurdish parts of northern Syria, where opposition groups say President Bashar Assad's forces have ceded territory to a group allied to the Kurdistan Workers Party (PKK).

There has been no indication Turkish troops would cross the border, but NATO-member Turkey has warned any attack emanating from a PKK presence in northern Syria could give it reason to intervene. Ankara has repeatedly bombed and sent troops into parts of Kurdish-run northern Iraq where the PKK has camps.
Posted by: Steve White || 08/02/2012 09:05 || Comments || Link || E-Mail|| [6464 views] Top|| File under:
Home Front: WoT
San Antonio Airport Evacuated After Bomb Threat
(Ynet) San Antonio International Airport has been evacuated after officials say they received a bomb threat.
 
Airport

front man

Rich Johnson said Wednesday that someone called the airport making a "very specific" threat but did not elaborate. He said passengers inside the terminal were herded onto the tarmac and that arriving planes are staying parked away from the gates.
Posted by: trailing wife || 08/02/2012 00:00 || Comments || Link || E-Mail|| [6457 views] Top|| File under:
Chicago Jihadi pleads guilty, planned to join Al Shabaab in Somalia
(Sh.M.Network)-A homegrown, radical Islamist from Chicago pleaded guilty on Monday to planning a trip to Somalia in 2010 specifically to help a terrorist organization in its fight against Somali government forces. He also toyed with the idea of going to Afghanistan to kill American soldiers.

Shaker Masri pleaded guilty to intentionally trying to help provide material support to Al Shabaab, a designated foreign terrorist organization, knowing that the group was engaged in international terrorism.

The guilty plea resolves all charges that have been pending since Masri was arrested as he was preparing to leave the United States in August 2010.

The 28-year-oldU.S.citizen lived inChicago's Gold Coast neighborhood, and will remain in federal custody awaiting sentencing, which U.S. District Judge Sharon Johnson Coleman scheduled for Oct.

16, 2012. Masri's plea agreement calls for a sentence of nine years and 10 months. Attempting to provide material support to a foreign terrorist organization also carries a $250,000 fine in addition to the prison time.

According to records, on July 19, 2010, Masri told an associate, who at the time was a government cooperating source (CS), that he had decided to travel abroad to engage in a jihadist conflict as a combatant.

Masri trusted the associate and confided that he would either travel to Somaliato aid Al Shabaab or to Afghanistan to aid al-Qaeda in fighting and killing members of the American-led forces.

Masri told the CS that he decided to travel to Somalia and assured the cooperating source (CS) that he was determined to join a jihadist conflict and only needed funds to facilitate his plan.

The CS responded that he had money to fund Masri's proposed travel, but only if he could join Masri in traveling to Somalia to join Al Shabaab. Masri agreed to the arrangement.

On July 23 and 28, 2010, Masri and the CS met to discuss their travel plans and Masri suggested that, to avoid suspicion, they should avoid traveling directly towardsEast Africa. Rather, Masri suggested that they travel to southern California, where they could cross theU.S.border into Mexico.

FromMexico, Masri explained that they could travel through a Latin American country that did not cooperate withUnited States' law enforcement before heading toEast Africa.

When asked by the CS how they would link up with Al Shabaab once in Somalia, Masri assured the CS that the area of southern Somalia where they would be traveling was controlled exclusively by Al Shabaab, an ally of al-Qaeda in the Arabian Peninsula (AQAP).

In addition, Masri assured the CS that, after arriving inSomalia, he expected they would be placed with a faction of Al Shabaab's militia comprised of foreign fighters.

Masri admitted in his plea that he knew that Al Shabaab was a terrorist organization that had engaged in violent activity. He was also aware that Al Shabaab's leadership had issued statements advocating terrorism, and he was aware that the United Stateshad designated Al Shabaab a foreign terrorist organization.

Masri told the CS that before they left, he needed to discard his laptop and purchase a new computer. Masri explained that he needed to destroy his computer because it contained incriminating information, and the CS agreed to help.

However, on Aug. 3, 2010, when Masri and the CS met to finalize preparations for their impending journey to Somalia, they first went to a liquor store where the CS said he needed to collect a debt that could be used to finance their trip.

After supposedly obtaining $18,000 from the liquor store, Masri and the CS traveled to a retail store where they bought a new laptop computer. As they left the store, Masri was arrested by FBI agents.
Posted by: Fred || 08/02/2012 00:00 || Comments || Link || E-Mail|| [6458 views] Top|| File under: al-Shabaab
India-Pakistan
Twin blasts in Lahore's fruit market injure 23
LAHORE: At least 23 people were injured in twin blasts at the fruit market in Badami Bagh area of the city, late on Wednesday. Police beefed up security across the city, especially at entry and exit points.

Rescue and police officials reached the spot and shifted the injured to Mayo Hospital, where the condition of five of the injured was reported to be critical. However, there were no reports of any fatalities and the nature of the explosions could not be ascertained until the filing of the report.

However, Punjab Police Inspector General Haji Habibur Rehman said the blasts were of low intensity with the objective of spreading fear. The inspector general claimed that the blasts were in reaction to the arrest of militants in Multan earlier in the day. The police chief added they were searching for any further bombs that could have been planted by terrorists. He said the culprits would soon be arrested.

"We killed a senior Taliban commander in Multan today, so we were expecting such kind of response from the terrorists. Although nobody has claimed this attack, we can't rule out the retaliation," Habibur Rehman said.

Another senior police official said most of the injured were manual labourers, and the bombs were remote-controlled.

A source said one of the bombs had been planted under a pushcart, while the second blast took place in the parking area near the main gate of the Fruit Market. Witnesses said the first bomb went off near a garbage heap and injured two people. The second was a relatively larger explosion and blew up 100 yards from the first and injured more people.
Posted by: Steve White || 08/02/2012 00:00 || Comments || Link || E-Mail|| [6457 views] Top|| File under:
Pakistan tells India Mumbai evidence inadmissible
Of course it was. The evidence was tainted by its association with evil Hindooo blood...
ISLAMABAD: Islamabad has told New Delhi that recently obtained evidence of the Mumbai attacks is not valid in court because Pakistanis were not allowed to cross-examine Indian officials, a Pakistani lawyer said yesterday. The Pakistani interior ministry wrote formally to the Indian government after a court rejected the evidence in July on the basis that the Pakistanis could not question Indian officials, prosecutor Chaudhry Zulfiqar told AFP.

The letter is likely to aggravate New Delhi, which has branded Pakistan's attempts at prosecuting seven alleged conspirators a "facade" and has insisted it has already handed over enough evidence to convict the accused.

Pakistan charged the seven men over the 2008 Mumbai attacks in 2009, but insists it needs to gather more evidence in India before proceeding further. "Defense lawyers were not given an opportunity to cross examine Indian officials," said Zulfiqar, who headed the judicial commission's visit in March.

Pakistan wanted Mohammed Ajmal Amir Kasab, who is the sole surviving gunman from the attacks and sentenced to death in India, to testify, but he was not included among the interviewees requested by the panel. The Pakistani commission recorded the statements of Indian investigators, doctors who performed autopsies and the magistrate who took Kasab's confession.
Posted by: Steve White || 08/02/2012 00:00 || Comments || Link || E-Mail|| [6458 views] Top|| File under:
Iraq
July was Iraq's deadliest month in nearly two years
BAGHDAD: July was the deadliest month in Iraq in almost two years, with 325 people killed in attacks, and included the deadliest day since December 2009, official figures released yesterday showed.

The statistics compiled by the health, interior and defense ministries showed that 325 people — 241 civilians, 40 police and 44 soldiers — were killed nationwide during the month. Another 697 people — 480 civilians, 122 police and 95 soldiers — were wounded. It was the highest monthly toll given by the government since August 2010, when figures showed 426 people killed and 838 wounded in attacks.

The previous highest official toll this year was for January, when government figures showed that 151 Iraqis were killed and 321 wounded in attacks.

While violence has decreased from its peak in 2006-2007, attacks still remain near-daily occurrences in Iraq.

Of the 31 days in July, there were attacks on at least 27 of them, with 10 or more people killed in attacks on five separate days — 39 on July 3, 11 on July 4, 17 on July 22, 113 on July 23, and 23 on July 31.

The July 23 violence, in which some 259 people were also wounded in attacks across the country, was the deadliest single day of violence in Iraq since 126 people were killed on December 8, 2009. The July 23 wave of violence consisted of at least 29 separate attacks in 19 cities, with most of the unrest concentrated in Baghdad and areas north of the capital. In the deadliest incidents — a string of roadside bombs and a car bomb followed by a suicide attack targeting emergency responders in the town of Taji, just north of Baghdad — at least 42 people were killed and 40 wounded, medical officials said.

Al-Qaeda's front group, the Islamic State of Iraq (ISI), claimed the attacks, saying they were part of a new campaign in the holy Muslim fasting month of Ramadan.
Posted by: Steve White || 08/02/2012 00:00 || Comments || Link || E-Mail|| [6457 views] Top|| File under:
Palestinians: Man Killed, 2 Injured In Gaza Car Blast
(Ynet) Paleostinians in

Gazoo

reported that one man was killed and two others

were maimed

overnight when a car they were travelling in went kaboom! at one of

Gazoo

's eastern neighborhoods.
 
The three were taken to the Shifa hospital. Rescue forces arrived at the scene and launched an investigation.
Report: Man killed in Gaza was Hamas operative

Sources in

Gazoo

claim that the person killed overnight is Hamas military wing operative Ayman Sharfa, aged 22. The two people injured in the blast are also Hamas operatives, they said.
 
This has not been confirmed by Izz al-Din al-Qassam. The cause of the blast remains unclear.


Ma'an News has a photo of the car here.
Posted by: trailing wife || 08/02/2012 00:00 || Comments || Link || E-Mail|| [6458 views] Top|| File under: Hamas
Syria-Lebanon-Iran
Kofi Annan quits as UN-Arab League envoy
The UN-Arab League joint special envoy to Syria, Kofi Annan has announced he is leaving his post.


My work here is done, citizens [burp]...

In a news conference, he said the Syrian people "desperately need action" but criticised the UN Security Council for "finger pointing and name calling".


That means you, Russia and China...

Mr Annan authored a six-point road kill peace plan for Syria which was intended to bring an end to the fighting.

But the plan was never fully adhered to by either side


As in, Pencilneck continued to murder his people, and the people got tired of being murdered so they fought back...

and the violence has continued to escalate.


As in, the people are getting good at fighting back...

UN Secretary General Ban Ki-moon said it was "with deep regret" that he announced Mr Annan would not renew his mandate when it expires at the end of August.
Posted by: tipper || 08/02/2012 12:34 || Comments || Link || E-Mail|| [6487 views] Top|| File under:
Syrian Rebels Wield Heavy Weapons in Attack on Airport
Syria's rebels shelled an airport near Aleppo


...For centuries, Aleppo was Greater Syria's largest city and the Ottoman Empire's third, after Constantinople and Cairo. Although relatively close to Damascus in distance, Aleppans regard Damascenes as country cousins...


on Thursday in what was described as one of the first known instances of Islamic fascisti using captured heavy weapons, as opposition activists warned that fighting for the city, the country's main commercial center, would likely intensify.

A Syrian activist said
Hereditary President-for-Life Bashir Pencilneck al-Assad


Despoiler of Deraa...


's army appeared to be preparing for an all-out assault.

"We have seen military reinforcements making their way to Aleppo," said Abou Firas, an activist in Aleppo using a satellite Internet connection because telephone and Internet service from the city was cut off. "We were worried about massacres but now we are issuing a warning about a war of extermination to be launched by the regime."

The news about the government reinforcements could not be independently confirmed because of restrictions on

news hound

s. It came after the battle for Aleppo intensified on Wednesday when United Nations


...a formerly good idea gone bad...


observers there reported that Syrian jets had fired rockets into contested neighborhoods and that rebels had commandeered tanks and other heavy weapons.
Posted by: Fred || 08/02/2012 09:37 || Comments || Link || E-Mail|| [6460 views] Top|| File under:
Who's in the News
54
[untagged]
4
al-Qaeda in Arabia
2
al-Shabaab
1
al-Qaeda
1
Hamas
1
Pirates
Bookmark
E-Mail Me
The Classics
The O Club
Rantburg Store
The Bloids
The Never-ending Story
Thugburg
Gulf War I
The Way We Were
Bio
Merry-Go-Blog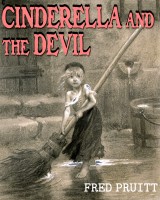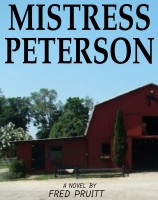 On Sale now!


A multi-volume chronology and reference guide set detailing three years of the Mexican Drug War between 2010 and 2012.

Rantburg.com and borderlandbeat.com correspondent and author Chris Covert presents his first non-fiction work detailing the drug and gang related violence in Mexico.

Chris gives us Mexican press dispatches of drug and gang war violence over three years, presented in a multi volume set intended to chronicle the death, violence and mayhem which has dominated Mexico for six years.
Click here for more information


Meet the Mods
In no particular order...


Steve White
Seafarious
Pappy
lotp
Scooter McGruder
john frum
tu3031
badanov
sherry
ryuge
GolfBravoUSMC
Bright Pebbles
trailing wife
Gloria
Fred
Besoeker
Glenmore
Frank G
3dc
Skidmark
Alaska Paul



Better than the average link...



Rantburg was assembled from recycled algorithms in the United States of America. No trees were destroyed in the production of this weblog. We did hurt some, though. Sorry.
3.235.60.144

Help keep the Burg running! Paypal: