Afghanistan
Marines ordered to stay longer in Afghanistan
A senior U.S. military official says roughly 1,250 Marines serving as trainers for the Afghan security forces are being ordered to stay on the warfront about a month longer to continue a mission that military leaders say is a top priority.

Defense Secretary Robert Gates also has authorized the deployment of up to 200 other troops to Afghanistan to support the Marines. That includes eight helicopter crews that could be shifted from Iraq if commanders decide.

The senior military official spoke to The Associated Press on Monday on condition of anonymity because the formal announcement has not yet been made.

The decision to extend the tour of the 2nd Battalion, 7th Marine Regiment in Afghanistan comes just a month after defense officials told the 24th Marine Expeditionary Unit that it would stay an extra month in Afghanistan.
Posted by: ed || 08/04/2008 20:02 || Comments || Link || E-Mail|| [10794 views] Top|| File under:
Africa Horn
At Least 20 Killed in Somalia Explosion
Witnesses in Somalia's capital say a roadside bomb explosion has killed at least 20 people, mostly women. Sunday's early morning blast ripped through a group of female street cleaners. Witnesses counted 15 bodies at the scene, while five other people died after being taken to Mogadishu's Medina Hospital. More than 40 others were injured. No one has claimed responsibility for the blast.


You can do this stuff for years and years in places where life is cheap. And if it's not cheap you can import some that is. The way to kill it is to chop off the head, ala Zarqawi and Bashayev.

In a separate incident, Islamist insurgents attacked Ethiopian forces in Mogadishu's Towfiq neighborhood early today. Witnesses say at least three soldiers were killed.
Posted by: Fred || 08/04/2008 00:00 || Comments || Link || E-Mail|| [10794 views] Top|| File under: Islamic Courts
Cabinet Members Quit, Widening Rift in Somalia
Two-thirds of Somalia's cabinet ministers resigned on Saturday, officials said, widening a rift between the president and prime minister that threatened to wreck the country's interim government.


... which by any reasonable definition is already a wreck.

The 10 ministers who quit were all allies of President Abdullahi Yusuf Ahmed, who has appeared increasingly at odds with Prime Minister Nur Hassan Hussein. Last week, Mr. Yusuf revoked an order by Mr. Hussein that fired the powerful mayor of the capital, Mogadishu. "I have resigned because the government has failed to implement its programs and has gone against the charter," Khadija Muhammad Diriye, the former family affairs minister, said in Baidoa, where Parliament meets.

She said she and her colleagues tendered their resignations, four of them from overseas. Somalia had 15 ministers.
Continued on Page 49

This article starring:
Baidoa
Abdullahi Yusuf Ahmed
Khadija Muhammad Diriye
Nur Hassan Hussein
Posted by: Fred || 08/04/2008 00:00 || Comments || Link || E-Mail|| [10794 views] Top|| File under:
Africa North
Car bomb in Algeria wounds 25
(Xinhua) -- A suicide car bomb exploded in northern Algeria early Sunday, wounding 25 people including four policemen, Algerian Interior Minister Noureddine Yazid Zerhouni said.

The blast occurred at around 5 a.m. local time (0400 GMT) at a police station near an army barracks in the town of Tizi Ouzou of Kabylie region, the Algeria Press Service (APS) quoted Zerhouni assaying. The explosion caused damage to nearby buildings in Tizi Ouzou, 150 km east of the capital Algiers, the APS said in an earlier report.

Zerhouni inspected the blast site and called on local authorities to rehouse 15 families whose apartments had been damaged, the report said, adding that he also visited the injured in hospital. Zerhouni also urged local citizens and security forces to keep vigilant so as to foil similar terror schemes, the report said.
Continued on Page 49

This article starring:
Kabylie region
Tizi Ouzou
Interior Minister Noureddine Yazid Zerhoun
Posted by: Fred || 08/04/2008 00:00 || Comments || Link || E-Mail|| [10800 views] Top|| File under: al-Qaeda in North Africa
Bangladesh
2 killed in 'shootouts'
A close aide to top criminal Emon was killed yesterday in a shootout between his cohorts and Rab-2 in the capital's Mohammadpur. The dead was identified as Jahidul Islam Manik alias Boro Manik, 35.

Meanwhile, a notorious criminal was killed in shootout between his accomplices and police in Jhenidah.

Rab-2 said acting on a tip-off, a Rab team took position at the Dhaka Udyan at Mohammadpur to arrest the criminals at around 1:00am.
Continued on Page 49

This article starring:
Mohammadpur
Posted by: Fred || 08/04/2008 00:00 || Comments || Link || E-Mail|| [10794 views] Top|| File under:
Caribbean-Latin America
Police seize 6,000 improvised explosive devices in Peru
(Xinhua) -- Peruvian police seized some 6,000 improvised explosive devices in a truck in downtown Lima on Friday, news reaching here from Lima said. Initial investigations showed that terrorists may have planned to use the explosives to launch bomb attacks in crowded areas of Peru's capital city, or in some key mining sites in the country, police said. All the four people on the truck, including a 72-year-old driver, were detained by police, said the police.

This article starring:
downtown Lima
Posted by: Fred || 08/04/2008 00:00 || Comments || Link || E-Mail|| [10794 views] Top|| File under:
China-Japan-Koreas
16 customs officers killed and 16 wounded in an attack in Xinjiang
Sixteen policemen were killed and 16 others injured after a border patrol armed police division in northwest China's Muslim-populated Xinjiang region was attacked Monday, state media reported.

Two attackers drove a lorry into the station in the Xinjiang city of Kashgar, the Xinhua news agency reported. An earlier report said two vehicles were involved. They threw two grenades, which exploded, before they were arrested at about 8:00 am (0000 GMT), Xinhua said.

This article starring:
Kashgar
Xinjiang
Posted by: Anonymoose || 08/04/2008 00:13 || Comments || Link || E-Mail|| [10800 views] Top|| File under: Islamic Movement of Uzbekistan
Europe
Eight PKK rebels killed in clash in SE Turkey
(Xinhua) -- Eight rebels of the outlawed Kurdish Workers' Party (PKK) were killed in the clash with the Turkish security forces in southeastern Turkey, a Turkish military statement said on Sunday.

The clash occurred between the PKK militants and the security forces in Beytussebap town of Sirnak province, said the statement issued by Turkey's General Staff. Five village guards were also killed and five others wounded in the clash, according to an earlier statement of the General Staff. The Turkish army also said a terrorist was captured in Yuksekova town of southeastern province of Hakkari.
Posted by: Fred || 08/04/2008 00:00 || Comments || Link || E-Mail|| [10794 views] Top|| File under:
Home Front: WoT
Animal Rights Extremists Firebomb Houses And Cars
The devices used in two firebombings targeting UC Santa Cruz biologists are similar to some used in the past by animal rights activists, investigators said Sunday. The bombs were so powerful they were like "Molotov cocktails on steroids," said Santa Cruz police Capt. Steve Clark.

One struck the home of assistant biology Professor David Feldheim on Saturday morning, forcing him to flee with his family. The other exploded just a few minutes earlier, gutting a car parked outside the campus home of a second researcher.

Later, Santa Cruz County sheriff's deputies went to the home of a third researcher who received a threatening telephone message, but officers found no explosives.
Continued on Page 49
Posted by: Anonymoose || 08/04/2008 11:36 || Comments || Link || E-Mail|| [10794 views] Top|| File under:
Domestic Terror: Animal Activists firebomb home and car
A University of California-Santa Cruz biologist whose home was firebombed this weekend feared for his family's future on Sunday while a spokesman for a radical animal rights group said the attacks were the consequences for performing research on animals.

The volatile rhetoric left UC-Santa Cruz on edge Sunday, a day after a pair of firebombings on two university biomedical researchers had authorities looking for clues and tightening security around scientists named in a pamphlet left at a coffeehouse last week.

"Obviously, I am upset and worried for my family's safety in the future," Feldheim wrote in an e-mail to the Santa Cruz Sentinel on Sunday.
Continued on Page 49
Posted by: OldSpook || 08/04/2008 09:43 || Comments || Link || E-Mail|| [10798 views] Top|| File under:
India-Pakistan
Two killed in police firing in Jammu
JAMMU: In a fresh flare up, two persons were killed and four received injuries when police opened fire to quell violence in Samba town on Monday as Jammu region continued to simmer over the Amarnath land row with protesters defying curfew at several places.

Curfew was relaxed for varying periods in Jammu and Samba districts this morning while it remained strictly in force in rest of the region which is witnessing unrest since June-end over the land controversy.

Violating curfew, protesters poured on to streets and tried to block traffic on the Jammu-Pathankot highway in Samba town this afternoon, police sources said.
Continued on Page 49
Posted by: john frum || 08/04/2008 15:18 || Comments || Link || E-Mail|| [10795 views] Top|| File under:
FC man killed, 2 injured in Quetta
A Frontier Corps (FC) soldier was shot dead and two others sustained injuries when unknown assailants opened fire at them on Sunday at Alamo Chowk in the jurisdiction of Bijli Road Police Station. According to sources, the victim, identified as Ghulam Abbas, received severe bullet wounds and succumbed to his injuries on the way to hospital. Sources said one of the injured had been identified as Niamatullah.
Posted by: Fred || 08/04/2008 00:00 || Comments || Link || E-Mail|| [10798 views] Top|| File under:
Tribesman injured in border fire
Security forces on Sunday shot and injured a tribesman at the Pak-Afghan border area of Sarmalo Kandao, sources said. The security personnel signalled Muhammad Gul to identify himself, but Gul tried to run away, the sources said, adding the security forces opened fire at Gul, injuring him.
Posted by: Fred || 08/04/2008 00:00 || Comments || Link || E-Mail|| [10799 views] Top|| File under: Taliban
Four killed in Kolkata blast
Four people were killed on Sunday in a "crude bomb" blast in a slum in India's eastern city of Kolkata, police said. Police said the device was left at a garbage dump in a slum, but ruled out the possibility of an organised terrorist attack. "Four scavengers were killed and several were injured in the blast. It appears to be an explosion of a crude bomb," said city police commissioner Gautam Mohan Chakraborti. "But there is no need to panic." Indian cities have been hit by a wave of bombings in recent weeks. About 50 people died last weekend in 20 blasts in western Ahmedabad city, a day after a string of bombs went off in the southern high-tech city of Bangalore.
Posted by: Fred || 08/04/2008 00:00 || Comments || Link || E-Mail|| [10794 views] Top|| File under:
Girls' school set on fire in Quetta
Unidentified assailants set fire to furniture, records, a computer lab and other valuables at a private girls' school in Khilji Colony, Sariab Road in the early hours of Sunday, police said. Assailants entered the school and used petrol to start fires inside the rooms, setting ablaze the furniture, computers, and other valuables. They also broke doors of the classrooms and threw several computers into a water tank on the school premises. There was no watchman at the school.

It is the first time that a girls' school has come under attack in the city. No group has so far claimed responsibility. Police said it was premature to speculate over who was behind the incident, adding the identity of the assailants could be ascertained only after an investigation was completed. A case has been registered at Sariab police station.
Posted by: Fred || 08/04/2008 00:00 || Comments || Link || E-Mail|| [10794 views] Top|| File under: Taliban
Two Levies men killed in Dir
Unidentified militants shot dead two Levies personnel and injured a police constable and a civilian near Temargara on Sunday, sources said. The Levies personnel were on duty at Zulm Pul when militants in a car opened fire. Meanwhile, TNSM chief Sufi Mohammad announced that a public meeting will be held in the Lal Qala area of Dir district on August 10. Talking to reporters, Sufi said implementation of shariah in the region was not possible without peace.
Posted by: Fred || 08/04/2008 00:00 || Comments || Link || E-Mail|| [10794 views] Top|| File under: TNSM
10 militants killed in Pakistan's northwest
(Xinhua) -- Pakistani security forces Sunday killed at least 10 militants in the violence-hit Swat valley in northwestern Pakistan, the state-run PTV reported. Clashes continued between the forces and militants in parts of the Swat valley on the seventh day and local Taliban said that they burned seven more girls schools.

PTV reported that 10 militants were killed in the Peech Banr area of Swat. There was no reaction from the Taliban group. it said that a soldier was also killed in the attack.

The security forces launched a major operation against Taliban in the Swat valley last Monday, a day after the militants killed three intelligent agents and kidnapped over 20 security personnel from a check post. The forces are also using gunship helicopters and artillery to bomb positions of suspected militants.
Continued on Page 49
Posted by: Fred || 08/04/2008 00:00 || Comments || Link || E-Mail|| [10798 views] Top|| File under: Taliban
Taliban release six LT members in Mohmand
The Taliban in Mohmand Agency released six members of Lashkar-e-Taiba's (LT) Shah Group following a jirga on Sunday. The six were released a day ahead of their Wafiqul Madaris examinations, starting today (Monday). A jirga led by Harkatul Mujahideen chief Fazlur Rehman Khalil is in Mohmand Agency for talks with the Taliban leadership. A jirga member told Daily Times on condition of anonymity that the talks were moving in a positive direction. "The LT has accepted almost all demands of the local Taliban," he added.

Fifteen persons were killed in a clash between the Shah Group and Taliban around two ago. Taliban had held around 80 members of the Shah Group, but released 31 of them later in addition to the six persons freed on Sunday.

This article starring:
Harkatul Mujahideen
Lashkar-e-Taiba
Fazlur Rehman Khalil
Harkatul Mujahideen
Posted by: Fred || 08/04/2008 00:00 || Comments || Link || E-Mail|| [10798 views] Top|| File under: Taliban
Iraq
12 killed in Baghdad bomb blasts
BAGHDAD - A series of bomb attacks in Baghdad early on Sunday killed 12 people and wounded at least 34, the latest violence to rock the Iraqi capital in nearly a week, witnesses and officials said.

In the deadliest attack a small truck parked near the passport office on Magreb Street in the north of the city killed 12 people and wounded 23, defence and interior ministry sources said. Several people suffered burns as flames from the powerful blast swept skywards, damaging buildings, they said.

Bloodstains were still visible on the busy commercial street as dozens of Iraqi soldiers set about clearing debris as far as 100 metres from the seat of the blast, a photographer saw. He was prevented by soldiers from taking pictures.
Continued on Page 49
Posted by: Steve White || 08/04/2008 00:00 || Comments || Link || E-Mail|| [10798 views] Top|| File under:
Israel-Palestine-Jordan
Egyptians in dispute with Gaza Tunnel Authority
Appears this wasn't the usual "collapse"...


Five Palestinians were killed and 18 wounded in a smuggling tunnel under the Gaza-Egypt border after Egyptian troops blew up the entrance, an Egyptian security official and Gaza hospital doctors said Saturday. "The destruction of the entrance deprived those inside the tunnel of oxygen," said the Egyptian official, who is stationed at the border and spoke on customary condition of anonymity. Gaza hospital officials said the five died from lack of oxygen.


Our "Egyptian official" doesn't seem all that upset about the fate of his "Arab brothers"...


The tunnel entrance was destroyed late Friday, near the Gaza border town of Rafah.
Anybody in there?
Continued on Page 49
Posted by: tu3031 || 08/04/2008 09:29 || Comments || Link || E-Mail|| [10798 views] Top|| File under:
Hamas Arresting Fatah Men Forced from Israel to Gaza
The Islamic militant group Hamas, which rules the Gaza Strip, is continuing a crackdown on Palestinians from the rival Fatah faction. Some Fatah men have sought refuge in Israel, as we hear from Robert Berger at the VOA bureau in Jerusalem.

Israel plans to return most of the 180 supporters of the Palestinian Fatah faction to Gaza, after they fled across the border Saturday to escape a bloody crackdown by Hamas. Nine Palestinians were killed and 90 wounded when Hamas attacked a Fatah stronghold in Gaza City. Hamas charged that the perpetrators of a bombing that killed five Hamas gunmen and a child a week ago were holed up in the neighborhood.

It was one of the bloodiest days of fighting since Hamas routed Fatah forces in the Gaza civil war a year ago. Today, Fatah leader and Palestinian President Mahmoud Abbas heads a more moderate government in the West Bank.
Continued on Page 49
Posted by: Fred || 08/04/2008 00:00 || Comments || Link || E-Mail|| [2 views] Top|| File under: Hamas
Southeast Asia
Four soldiers wounded in bombings in southern Thailand
Four Thai Army soldiers were wounded in two bombings in Pattani and Narathiwat provinces early Monday morning, while the country's national police chief flew to Songkhla Monday to survey the scene and receive updates on the investigation following seven coordinated bombings there on Saturday.

Four military personnel wounded in two provinces Monday morning were taken to hospital for treatment. Two wounded men were part of a unit of six soldiers on motorcycle patrol to escort teachers travelling to school in Panare district in the early morning, who were ambushed when a roadside bomb was command-detonated by remote control. In another incident two soldiers were wounded in a bomb attack on a rail track in Narathiwat's Rangae district on Monday. Narathiwat-Yala train service was delayed for three hours.

The five-kilogramme bomb was detonated by mobile phone while the soldiers were patrolling the railway tracks to provide security for trains.
Continued on Page 49
Posted by: ryuge || 08/04/2008 04:55 || Comments || Link || E-Mail|| [10795 views] Top|| File under:
Sri Lanka
22 killed in latest Sri Lanka clashes
At least 21 Tamil Tiger rebels and a Sri Lankan government soldier have been killed in the latest clashes in the island's north, the defence ministry said yesterday. The fighting occurred Saturday.

The figures raise to 5,496 the number of rebels killed by troops since January, while 496 soldiers have died in action over the same period, according to a tally of the defence ministry's daily claims.

There was no comment from the rebels. Casualty claims from either side cannot be verified since the ministry blocks journalists from visiting the front lines.
Continued on Page 49
Posted by: Fred || 08/04/2008 00:00 || Comments || Link || E-Mail|| [10796 views] Top|| File under:
Sri Lankan Navy raids rebels' camp in north
(Xinhua) -- The Sri Lanka military said on Sunday that its Navy took an attack against a Tamil Tiger rebels' camp and killed four rebels in the north on Saturday. Officials from the Ministry of Defense said the Naval troops destroyed an LTTE (Liberation Tigers of Tamil Eelam) makeshift camp after they spied the rebels' movement and found the camp on Iranathivu Island in the Kilinochchi district in Saturday evening. The troops also captured two rebels' boats in the battle, the military said.

Clashes between the troops and the LTTE continued in the north during the tow-day 15th South Asian Association for Regional Cooperation summit been held in the capital of the island.

Posted by: Fred || 08/04/2008 00:00 || Comments || Link || E-Mail|| [10798 views] Top|| File under:
Syria-Lebanon-Iran
Iran Arrests 7 Israeli 'Spies'
TEHRAN (FNA)- Seven detained Baha'i believers have confessed to setting up an illegal organization in Iran that took orders from Israel and others to undermine the Islamic system, an Iranian paper reported on Saturday.


Yet another case of arresting dissidents and charging them as spies. Seems like every good thugocracy knows how to do this.

The report in Resalat daily comes amid Israel's heightened threats against Iran. The Resalat report appeared to refer to a group of Baha'is, most of whom were detained in May, but it did not spell this out. Judiciary officials had no immediate comment.

"Seven Baha'i individuals have set up an illegal organization with connections to a number of countries including Israel and they have received orders from them to undertake measures against the Islamic system," Resalat reported.

Continued on Page 49
Posted by: Steve White || 08/04/2008 00:00 || Comments || Link || E-Mail|| [10800 views] Top|| File under:
Who's in the News
81
[untagged]
6
Taliban
6
Govt of Pakistan
3
Hamas
2
ISI
1
Islamic Movement of Uzbekistan
1
al-Qaeda in North Africa
1
Islamic Courts
1
Govt of Sudan
1
Govt of Iran
1
TNSM
1
Govt of Syria
1
Hezbollah
Bookmark
E-Mail Me
The Classics
The O Club
Rantburg Store
The Bloids
The Never-ending Story
Thugburg
Gulf War I
The Way We Were
Bio
Merry-Go-Blog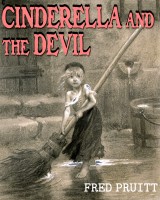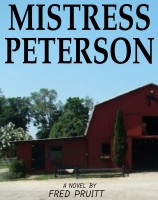 On Sale now!


A multi-volume chronology and reference guide set detailing three years of the Mexican Drug War between 2010 and 2012.

Rantburg.com and borderlandbeat.com correspondent and author Chris Covert presents his first non-fiction work detailing the drug and gang related violence in Mexico.

Chris gives us Mexican press dispatches of drug and gang war violence over three years, presented in a multi volume set intended to chronicle the death, violence and mayhem which has dominated Mexico for six years.
Click here for more information


Meet the Mods
In no particular order...


Steve White
Seafarious
tu3031
badanov
sherry
ryuge
GolfBravoUSMC
Bright Pebbles
trailing wife
Gloria
Fred
Besoeker
Glenmore
Frank G
3dc
Skidmark



Better than the average link...



Rantburg was assembled from recycled algorithms in the United States of America. No trees were destroyed in the production of this weblog. We did hurt some, though. Sorry.
34.229.119.176

Help keep the Burg running! Paypal: