Afghanistan
5 Taliban killed in Afghanistan
The police have killed five Taliban fighters in a gun battle in southern Afghanistan, Kandahar Police Deputy Chief Abdullah Khan said on Tuesday. He said the militants ambushed a police patrol in Panjwayi district, adding that the officers fired back and killed five of the attackers. He said no official had been injured.
Posted by: Fred || 08/06/2008 00:00 || Comments || Link || E-Mail|| [10797 views] Top|| File under: Taliban
Home Front: WoT
Guilty: Bin Laden's Driver
A jury of six military officers at Guantanamo Bay has reached a split verdict in the war crimes trial of a former driver for Usama bin Laden, clearing him of some counts but convicting him on others that could send him to prison for life.

Salim Hamdan, a Yemeni, faces up to a life sentence after the 10-day trial, which provided the first demonstration of a special tribunal system for prosecuting alleged terrorists.

Four of the six officers on the jury must agree on a conviction, according to the system's rules.

Defense lawyers feared a guilty verdict was inevitable.


That the jury found him not guilty on a couple counts won't matter to them at all ...

The rules of the tribunal system at the U.S. Navy base appeared designed to achieve convictions, said Navy Lt. Cmdr. Brian Mizer, Salim Hamdan's Pentagon-appointed attorney. "I don't know if the panel can render fair what has already happened," Mizer told reporters as the jury deliberated.


Isn't Cmdr. Mizer required to be respectful of the process and people?

Hamdan's attorneys said the judge allowed evidence that would not have been admitted by any civilian or military U.S. court, and that interrogations at the center of the government's case were tainted by coercive tactics, including sleep deprivation and solitary confinement.

Supporters of the tribunals said the Bush administration's system provided extraordinary due process rights for defendants. "This military judge is to be commended for providing a fair and internationally legally sufficient trial for the accused and the government -- regardless of the ultimate verdict," said Charles "Cully" Stimson, a former deputy assistant secretary of defense for detainee affairs.

Hamdan was captured at a roadblock in southern Afghanistan in November 2001 and taken to Guantanamo in May 2002. The military accused him of transporting missiles for al-Qaida and helping bin Laden escape U.S. retribution following the Sept. 11 attacks by driving him around Afghanistan. Defense attorneys said he was merely a low-level bin Laden employee.
Posted by: Sherry || 08/06/2008 10:45 || Comments || Link || E-Mail|| [10799 views] Top|| File under:
Dr Aafia charged with soldier attack
Pakistani scientist Dr Aafia Siddiqui was arrested on "charges related to her attempted murder and assault of United States officers and employees in Afghanistan", according to US Attorney for the Southern District of New York Michael Garcia, Mark Mershon of the FBI's New York office and New York City Police Commissioner Raymond Kelly.

Siddiqui, due to appear before a magistrate in a New York federal court on Tuesday, has been confirmed to be in the custody of the FBI. The Pakistan Embassy has approached United States authorities to obtain consular access to Dr Siddiqui.

According to a FBI announcement, officers of the Ghazni province Afghanistan National Police arrested Siddiqui when they searched her handbag and found numerous documents describing the creation of explosives, excerpts from the Anarchist's Arsenal, and descriptions of various US landmarks. It says that on July 18, a party of US personnel, including two FBI special agents, a US Army warrant officer, a US Army captain, and US military interpreters, arrived at the Afghan facility where Siddiqui was being held.

"The personnel entered a second floor meeting room -- unaware that Siddiqui was being held there, unsecured, behind a curtain. The warrant officer took a seat and placed his United States Army M-4 rifle on the floor next to the curtain.. Shortly after the meeting began, the captain heard a woman yell from the curtain and, when he turned, saw Siddiqui holding the warrant officer's rifle and pointing it directly at the captain. Siddiqui said, 'May the blood of (unintelligible) be directly on your (unintelligible, possibly head or hands)'. The interpreter seated closest to Siddiqui lunged at her and pushed the rifle away as Siddiqui pulled the trigger."

The statement added that Siddiqui fired at least two shots, hitting no one. The warrant officer returned fire with a 9mm service pistol and hitting Siddiqui at least once. It said that after being subdued, Siddiqui temporarily lost consciousness and was rendered medical aid.

Maximum sentence: The FBI statement also said: "Siddiqui is charged in a criminal complaint filed in the Southern District of New York with one count of attempting to kill United States officers and employees and one count of assaulting United States officers and employees. If convicted, Siddiqui faces a maximum sentence of 20 years in prison on each charge."

Posted by: Fred || 08/06/2008 00:00 || Comments || Link || E-Mail|| [10793 views] Top|| File under: al-Qaeda
India-Pakistan
Indian-made arms seized
PESHAWAR - The country's security agencies have submitted a report to both central and provincial governments in which they revealed that majority of weapons being used in the terrorist activities in parts of NWFP are of Indian-made, TheNation has learnt reliably on Tuesday.


They needed to import guns? Into the NWFP? And from India? Do they have a "Made in India" sticker on them?


The revelation came in fore at the time when President Pervez Musharraf, few days back during his visit to Balochistan, also accused India of helping terrorists in the province.

Security forces have recovered Indian-made arms from the possession of miscreants in the restive Swat district. These weapons are similar in structure with weapons being used for the security of Indian Embassy in Kabul.

So you were forced to bomb the embassy?

It is also said that explosive packed car recovered by security forces in Charsada was allegedly having an Indian label.

The car or the explosives?

These latest developments confirmed that weapons come to Pakistan from India through Afghanistan.


That is an interesting smuggling route. How do they get from India to Afghanistan? Maybe NATO can use this route.


Meanwhile, a person was killed and 11 others sustained critical injuries on Tuesday amidst the security forces continuous firing on the hideouts of the militants with gunship helicopter in Tehsil Kabal and Tehisl Matta.
During the daylong curfew from 6:00am to 7:00pm, the security forces targeted the position of militants in Fewchar, Numal, Gut Showar and Kabal area where one person identified as Sher Afzal was killed while 11 others sustained serious injuries. All the injured persons were rushed to Saidu Sharif hospital.

Moreover, Taliban spokesman Haji Mulsim Khan contradicted the killing of their 94 colleagues and confirmed that only 10 of their colleagues were killed so far and eight others were injured during the last five days of operation. He claimed that they had destroyed two official vehicles in Sijband area of Matta Tehsil.

Taliban also threatened that they would attack Ghaligi police station, where heavy contingent of police and FC had already been deployed.
Meanwhile, two persons were killed and five houses collapsed as a result of heavy rain and thunderstorm in Rori Negar and Pashtoni area of Thesil Matta.
Those killed were identified as Ajab Khan and Jamhir Khan, residents of Pashtoni. Besides this the heavy rain severely damaged standing crops and dozens of cattle of the area dwellers.

Online adds: Unidentified militants have fired five rockets at Army Colony and three at a nearby airport in South Waziristan on Tuesday.
Posted by: john frum || 08/06/2008 19:17 || Comments || Link || E-Mail|| [10798 views] Top|| File under:
Jammu begins to choke Kashmir - Shortage of essentials in valley as confrontation escalates
Srinagar, Aug. 6: Haji Ali Mohammad Bhat has been driving up and down Srinagar's troubled lanes for hours in search of his daily dose of insulin.

"I have gone to several localities in Srinagar in search of insulin but I am not able to get a vial. Many medical shops are closed because of a strike, but the few that are open say they have run out of stock," Bhat, a diabetic and an owner of J-K Radios, a shop in Lal Chowk, said.

A two-week-long economic blockade of Kashmir, enforced by the Amarnath Sangharsh Samiti in Jammu by jamming the life-supporting Pathankot-Srinagar national highway, has begun to bite the common people.

The Jammu blockade, allegedly supported by the BJP, and a gathering Kashmir backlash are also threatening to slice the tenuous umbilical cord that has held the state together for so long. In an intra-state feud rarely seen before in India, one part of Jammu and Kashmir is pitted against the other in a confrontation that can assume communal overtones.

The army opened fire and killed a man on the highway today when the protesters demanding land for the Amarnath board stopped a military convoy escorting supplies to Kashmir.

The 400km Pathankot-Srinagar highway is the only dependable road that connects Kashmir with the rest of the country. The Valley is dependent on this road not only for its supplies but also for export of fruit and handicrafts. The other route via Manali and Leh is longer and not all-weather.

The Centre is thinking of airlifting supplies to the Valley if an all-party initiative spearheaded by the Prime Minister fails to make headway soon. Air Chief Marshal Fali Homi Major said in Delhi that the IAF was at the ready for an airlift and was waiting for orders.

Army headquarters is worried that there should be so much unrest in the rear areas of the state in which the defence force is heavily deployed along the Line of Control and also for counter-insurgency. The agitation in Jammu is blocking the supply lines for the troops, too.

The Valley is running short of almost everything: fuel, medicines, edible oil and food, although the government claims it has enough stock.

"Most of our stocks will last at least a month, but there is some shortage of petroleum. Some life-saving drugs were airlifted from Delhi. The supplies are coming but they are not up to the mark," said Kashmir divisional commissioner Masood Samoon.

Not many are willing to buy the argument. "Our stock could last for a week and we are feeling the pain now. The government is lying. A number of vehicles on the way to Kashmir have been looted," said Jan Mohammad Koul, president of the Kashmir Traders Federation.

"From drinking water to consumer goods and vegetables, the Valley gets everything from outside," said Nisar Ali, a professor of economics at Kashmir University.

The blockade has affected every aspect of life, even the marriages that are numerous at this time of the year. Many have cancelled marriage parties as no event is complete without wazwaan — the local cuisine of mutton and chicken. Abdul Khaliq, a mutton dealer from Hazratbal, said stocks had run out.

Not just supplies but exports, which Ali estimates to be worth Rs 3,000 crore, have taken a hit, too. Fruit growers say their losses have crossed Rs 100 crore.

"We cannot send fruit to Azad Pur and other markets in the country. Some have rotted in vehicles and some are rotting in the orchards. We have no cold storage here. What shall we do?" asked Ghulam Rasool Bhat, president of the Baramulla Fruit Growers and Dealers Association.

But angry voices are slowly making themselves heard. The fruit growers have given the government time till tomorrow to re-open the highway, failing which they have threatened to cross the LoC and sell their produce in Pakistan.

The traders have, on the other hand, decided to boycott all goods manufactured in Jammu. "Anybody who buys any product in Jammu will be treated as a traitor. This has been communicated to all traders here and we are publicising the names of the products that come from Jammu and have to be boycotted," Koul said.

Nisar Ali said the economic blockade would hit Jammu harder than Kashmir. "We have no industry here. Some industries have come up in Jammu because it enjoys some natural advantage. Kashmir is a big market for their products and their loss will be bigger."
Posted by: john frum || 08/06/2008 17:29 || Comments || Link || E-Mail|| [10796 views] Top|| File under:
Musharraf signs notification to restore deposed judges
Islamabad: Pakistani President Pervez Musharraf on Wednesday signed a notification to restore eight judges who were sacked last year, TV channel Dawn News reported.

The Law Ministry will issue a formal notification to reinstate judges of Sindh High Court (SHC) shortly, said the TV.

Musharraf also approved the appointment of Justice Anwar Zaheer Jamali as the new Chief Justice of SHC, the report added.

The restoration of judges came under discussion at the decisive meeting between top leaders of Pakistan Peoples Party and Pakistan Muslim League-Nawaz at the Zardari House here.
Posted by: john frum || 08/06/2008 10:10 || Comments || Link || E-Mail|| [10794 views] Top|| File under:
Pak troops violate ceasefire again, fire along LoC
SRINAGAR: Indian Army positions were fired at from Pakistani side in Nowgam sector of Jammu and Kashmir on Wednesday, said an Army spokesman.

Pakistan troops have violated ceasefire for the third time in two weeks.

Brig. Gopala Krishnan Murali said the Pakistanis opened fired just after noon on Wednesday and "we returned fire but there were no casualties."

He said the skirmish lasted about 15 minutes.

Indian and Pakistani soldiers have traded gunfire at least twice before last month in the same Kupwara region.
Posted by: john frum || 08/06/2008 09:37 || Comments || Link || E-Mail|| [10794 views] Top|| File under: Govt of Pakistan
Eight rockets fired in Mardan
MARDAN: Eight rockets were fired at a residential area in Mardan on Tuesday morning injuring two persons including a security official, sources said. The rockets landed in the Akram Dhaka, Shaheen Mohalla, Bank road, Baghdada and Cantonment areas of the city. The injured have been hospitalised. A spokesman for the local Taliban claimed responsibility for the attacks, claiming that they were carried out to avenge military operation in the Swat valley.
Posted by: Fred || 08/06/2008 00:00 || Comments || Link || E-Mail|| [10794 views] Top|| File under: TTP
Hangu jirga to resume talks today
A jirga of tribal elders postponed until Wednesday morning talks aimed at brokering a truce between the government and the local Taliban. The jirga was held at the DCO office, where tribal elders held deliberations for around seven hours. According to officials, the jirga members did not reach a final decision regarding the release of the Taliban who are in government custody and the officials taken hostage by the militants. Meanwhile, two people were killed and as many wounded in a sectarian clash in the Gul Darra area of Aurakzai Agency, locals said. However, officials only confirmed that one man was injured in the fighting.
Posted by: Fred || 08/06/2008 00:00 || Comments || Link || E-Mail|| [10793 views] Top|| File under: TTP
Mortar kills child in Swat, three more girls' schools torched
A child was killed and another injured as a mortar shell landed near a house in Koray Cham area of Kabal tehsil in Swat on Tuesday. In another incident, militants burned a girls' high school in Tahirabad in Mingora, a girls' middle school in Shakradara in Matta and a girls' primary school in Zangi, Charbagh tehsil. Meanwhile, in Boneer, militants fired on a police vehicle, killing an inspector and injuring four policemen, Online reported. Security forces targeted militants' hideouts in Matta and Kabal after the attack. Curfew was re-imposed in the area after a day's relaxation.
Posted by: Fred || 08/06/2008 00:00 || Comments || Link || E-Mail|| [10795 views] Top|| File under: TTP
Soldier injured in S Waziristan attacks
A Punjab Regiment soldier was wounded amid a series of attacks on army installations in the South Waziristan Agency days after a US airstrike killed a senior Al Qaeda leader, officials and local residents said on Tuesday.

"Sepoy Asad was injured after suspected militants attacked army bunkers at Wakh Dalay while the main army base in Wana also came under attack late on Monday," said officials who spoke on condition of anonymity. The officials said the Zarinoor army base and a nearby airport were attacked late on Monday night with rockets damaging an electricity transformer. However, there were no casualties.

"Three rockets fell inside the base while as many landed near the airport," the officials told Daily Times. The army responded with artillery fire in the direction from where the rockets came, said the officials. "There has been no let-up in gunfire by the army after militants fired rockets on the main army base," said residents living close to the area. The militants also fired rockets at the Frontier Corps fort in Sra Kunda area. However, no loss of life was reported.

Meanwhile, chief of the Peace Committee in Jandola, South Waziristan Agency, survived when a remote-controlled bomb blew up his vehicle on Tank-Wana road. According to official sources, unidentified militants attacked the vehicle of Turkistan Khan but he remained unhurt. In another incident, two Tori tribesmen were killed and two others injured when armed men opened fire in the Bilyamin area of Kurram Agency.
Posted by: Fred || 08/06/2008 00:00 || Comments || Link || E-Mail|| [10794 views] Top|| File under: TTP
Iraq
Weapon-Mart raided in Sadr City - Made in China on labels, also Iran 2008
BAGHDAD – An Iraqi citizen led Iraqi Army Soldiers to a weapons cache in the Sadr City district of Baghdad Aug. 4.

"We saved a lot of lives tonight," said Maj. Gen. Muzer, commander of the 11th Iraqi Army Division. "We will never know how many, but this is something of which we can be proud."

Iraqi Army Soldiers with the 3rd Battalion, 42nd Brigade, 11th Iraq Army Division, found the cache at approximately 7:30 p.m. The cache consisted of 28 107 mm Iranian rockets; one 107 mm Chinese rocket; seven 122 mm Russian rockets; 63 60 mm Iranian mortars; one 240 mm warhead; 25 Chinese fuses; 25 Iranian fuses; a propellant charge for a rocket propelled grenade; one 120 mm mortar tube; two Iranian 60 mm mortar tubes; one 81 mm mortar tube; eight 107 mm rocket launchers; eight mortar sights; improvised explosive device-making materials, and video tapes of attacks on Iraqi Security and Coalition forces.

The weapons cache consisted of new Iranian munitions with a manufacture date of early 2008. Both the 107 mm and 122 mm rocket types were used against the International Zone and civilian populace throughout Baghdad during late March and early May. There were approximately 1,100 rockets fired, resulting in 149 civilian casualties in that timeframe.

"This is a significant find not only because the IA has successfully eliminated a large cache of Iranian weapons, but also because this was entirely an Iraqi operation, supported by Iraqi citizens, deep in Sadr City where the IA operate independently of their U.S. advisors," said Lt. Col. Steve Stover, public affairs officer for 4th Infantry Division and Multi National Division-Baghdad.

Posted by: GolfBravoUSMC || 08/06/2008 12:31 || Comments || Link || E-Mail|| [10794 views] Top|| File under: Mahdi Army
Secret al-Qaeda list provided by Sahwa, secret operation against listees announced
BAQUBA - A massive military operation in Diyala province has underscored the military and political gains by the Sahwa militia, despite Prime Minister Nuri al-Maliki's earlier attempts to thwart them. Maliki has now apparently come around to involving the Sahwa rather than opposing them.

The Sahwa are the "Awakening Forces" created and paid by the US military to co-opt militants and to fight al-Qaeda, but which have become a force of their own parallel to the military and the police.

They are a mostly Sunni militia of about 90,000 comprising mostly former anti-occupation resistance fighters and even al-Qaeda members. Each member is paid US$300 monthly.

The Sahwa have long been at odds with the regular Iraqi forces, but they came out in strength this time following a promise of 3,000 jobs for their members in the national police.

The move came after Maliki, who leads a Shi'ite-dominated government, dropped his long opposition to absorption of Sahwa members in government forces.

"Tomorrow you will take your role with us in our operation to attack al-Qaeda militants," General Ali Gaidan, commander of the ground forces, said at a meeting of Sahwa leaders with Maliki at a camp near Kanan district, 12 kilometers northeast of Baquba on August 2.

Maliki came around reportedly after Sahwa leaders told Gaidan they have a list of militants, with evidence on them, that government forces know nothing about.

Named "Good Tiding", the military operation was launched July 29 in the volatile Diyala province northeast of Baghdad and on the border with Iran to hunt down al-Qaeda fighters and supporters. Both Iraqi military and Sahwa forces were drawn into the operation. The capital city of the province, Baquba, 50 kilometers northeast of Baghdad, was placed under curfew for two days to let security forces search the area. A night curfew was maintained as the operation continues.


Ministry of Interior spokesman Abdul-Kareem Khalaf says operation plans were leaked to allow militants to escape. "We intentionally allowed them [the militants] to flee in order to create a gap between their leaders and followers from the chaos," Khalaf told reporters.

Khalaf referred to a practice of intentionally giving militants time to flee in the hope that lower-ranking fighters would depart, creating a schism between regular fighters and their leadership.

"When they get back again, they will find no ground for them to work, as we will have changed the area with this operation," a major-general from the criminal investigation unit in Baquba said on condition of anonymity.

The police, the army, the criminal investigation unit from the interior ministry, a group of judges, the traffic police, and interior ministry commandos were all roped into the operation. In what was clearly at least partly a publicity maneuver, staff from the water, electricity, and health departments were also recruited. Ministers and local politicians made appearances, giving the operation an almost ceremonial feel.

Through the operation, which continues with low levels of home searches, the forces have besieged the province. Checkpoints have been set up in the streets. Vehicle movement is restricted.

"When a person is arrested, he has to be produced before a committee of judges at al-Jawal, an Iraqi army camp near Baquba," said an army general, on condition of anonymity. The general added that the trails were for "terrorist suspects".

The Sahwa have been given a strong role in the operation. They were deployed in large numbers, contrary to expectations.

The coming together of these disparate forces was unexpectedly welcomed. "We expected to see cruelty by the forces," said Amir Ali, a local trader. "We found them very polite and well-mannered. They politely asked us to get in the house. We are greatly surprised and very impressed."

According to witnesses, people offered the forces meals and water, and some even invited them to shower in their house.

According to Iraqi officials, about 100 policemen and 165 civilians have been arrested so far since the launch of the operation. The operation is particularly targeting suspected al-Qaeda members working within the police force.

The Sahwa, at least in Diyala province, now enjoy a presence within the government security apparatus, a goal they have long sought.

Posted by: GolfBravoUSMC || 08/06/2008 10:35 || Comments || Link || E-Mail|| [10795 views] Top|| File under: al-Qaeda in Iraq
Iraqi Army Is Willing, but Not Ready, to Fight
While the infantry is strong enough, Iraq needs viable artillery units, armored divisions, air force support and more reliable battlefield equipment, the officers said, plus the training all that requires. The soldiers and officers are for the most part zealously patriotic, but their zeal is tempered by the knowledge that they are the ones who may face the armies of neighboring countries, like Iran, after American combat forces withdraw.

"It is 2008," said Lt. Col. Muhammad Najim Khairi, a young officer in the Third Battalion of the Iraqi Army's 19th Brigade. "We are too many years behind other countries. We need the coalition forces until 2015."

They know, too, however, that a decision about troop withdrawal could probably be made not by the military but by politicians in Baghdad or Washington, representing the wishes of voters impatient with the allies' presence. Already there has been talk from Prime Minister Nuri Kamal al-Maliki and the presumptive Democratic presidential nominee, Senator Barack Obama, of a withdrawal of American combat troops by 2010.
Posted by: tu3031 || 08/06/2008 08:14 || Comments || Link || E-Mail|| [10795 views] Top|| File under: Iraqi Insurgency
Syria-Lebanon-Iran
Qadaffy warns 'arrogant' Iran of military humiliation
Libyan leader Moamer Qadaffy on Tuesday warned "arrogant" Iran that it faces military humiliation on the scale of Iraq for its refusal to respond to western powers over a nuclear impasse. "What Iran is doing stems simply from arrogance," Qadaffy said during a visit to Tunisia after Tehran ignored another western deadline to accept an incentives package in exchange for full transparency on its nuclear drive.


That's why Muammar is still in business and Saddam is deader than Tut.

Negotiators from Britain, China, France, Germany, Russia and the United States -- who suspect Iran is seeking to build nuclear weapons capability -- have scheduled a conference call for Wednesday as the crisis deepens. "In the event of a decision against Iran, this country will suffer the same outcome as Iraq... Iran is not any stronger than Iraq and won't have the means to resist (a military attack) on its own," Qadaffy said. "The challenges are greater and exceed Iran's ability to reply," he added, speaking on the third day of his visit.


I may have mentioned a time or two before: Iran and Iraq fought a 10-year war to a draw. It took the U.S. military 100 hours to defeat the Iraqi military in round one, a week or so in round two.

Like Iran and Iraq before it, Libya was for years pressured by the west over its nuclear and chemical weapons ambitions and capabilities before finding common ground in 2003.


Iran's only hope of some sort of military "parity" with the U.S. is nuclear weapons. It's also the shortest route to hell.

Tehran has steadfastly refused to suspend its uranium enrichment activities, which it says are aimed only at producing fuel for nuclear power production. The United States and its allies fear the program is a cover for developing nuclear weapons.
Posted by: john frum || 08/06/2008 14:09 || Comments || Link || E-Mail|| [10799 views] Top|| File under:
Terror Networks
Canada to protect food shipments by The World Food Programme to Somalia
Defence Minister Peter MacKay confirmed Wednesday that Canada is sending a Halifax-based frigate to waters off the horn of Africa to stop pirates from attacking food shipments bound for Somalia. The navy has diverted HMCS Ville de Quebec, which left Halifax last month for a 5œ-month NATO mission to the Mediterranean and Black seas.

"This will be a crucial mission. The population of Somalia is facing serious food shortages. The World Food Programme has indicated that all current food stocks in Somalia will be depleted by mid-August," Mr. MacKay said at a hastily called news conference at Stadacona Wardroom in Halifax.

Ville de Quebec is already enroute to the region, MacKay said. He indicated its presence will ensure food shipments make it past the gauntlet of pirates that has increasingly been haunting Somali waters. "Ultimately, lives will be saved," Mr. MacKay said.

The frigate is expected to remain in the area until the end of September.

"When the world calls, Canada steps up and, when appropriate, steps in," Mr. MacKay said.

The UN World Food Programme, the world's largest humanitarian agency, has been pleading for help from the international community to deal with Somalia's piracy problem. "WFP is grateful for Canada's leadership in protecting our maritime lifeline from piracy - this is a critical moment when more food is needed for a growing number of hungry," the agency's country director Peter Goossens said in a news release.

Canada has given US$15.7 million to WFP operations in Somalia since August 2006, including US$5.4 million in 2008, making it the third largest donor to the agency's operations in Somalia, as well as worldwide

In November, France provided a frigate to escort food shipments into Somalia, "Then we had a Danish frigate, then we had a Dutch frigate, which escorted ships sailing mostly from Mombasa to Mogadishu. They escorted, I think, a total of something like 27 ships with enough food to feed a million people for six months," said Peter Smerdon, a spokesman for the UN World Food Programme.

But that escort system ground to a halt in late June when the Dutch warship left, he said. "We have been appealing . . . for anyone to step forward to protect ships carrying WFP food into Somalia, especially now because in the coming months we need to double the tonnages that we bring into Somalia because the needs have gone up. Basically, we aim to feed 2.4 million people by December."

Last year, pirates attacked three ships chartered by the UN agency to carry food into Somalia, Mr. Smerdon said. While none of the World Food Programme vessels have been taken over this year, he said, shipping companies are reluctant to send large vessels into the area without protection.

An unescorted shipment of food did arrive in Somalia's capital of Mogadishu from Mombasa on Saturday, he said. "It was a relatively small ship. We need a continuous supply line of large ships to meet the need in Somalia," Mr. Smerdon said. "That's why it's vital to have escorts because if there are one or two attacks on these unescorted ships, we could well see that all ship owners say, 'No, it's not worth the risk. We are not willing to go.' And then the sea lifeline to Somalia will be cut completely."

The problem has been exacerbated by drought and skyrocketing food prices, Mr. Smerdon said. "It is extremely worrying, particularly because of the increased violence in Somalia -- kidnappings, attacks on Somali NGO workers in recent weeks, plus the violence between the various warring parties," he said.

"If we were unable to deliver sufficient food assistance in the coming months, we could see a situation similar to the 1992-1993 famine in which hundreds of thousands of people perished."

There has been a surge in pirate attacks off Somalia's eastern and northern coasts, with 31 in 2007 and 24 so far this year, Mr. Smerdon said. Pirates seize ships, take crews hostage and demand ransom from the vessel owners, Mr. Smerdon said.

"This is a huge security issue for them," said Eric Lerhe, a retired commodore who is a member of Dalhousie University's Centre for Foreign Policy Studies. "There is no Somali navy, as has been eminently demonstrated. So there's every cause for the international community to respond to both Somalia and the World Food Programme's request for escorting."

In April, a Sea King helicopter from the Halifax-based frigate HMCS Charlottetown took photos after pirates seized a French cruise ship off Somalia.

Ville de Quebec, which is carrying an air detachment from the West Coast, could use its own helicopter to frighten off pirates, said Mr. Lerhe, who commanded a task group in the Persian Gulf in 2002. "And then the ship itself has got not only its main armament, but it's got a boarding party that would be incredibly powerful in dealing with the pirate vessels."

Going from its mission in the Mediterranean and Black seas to the Gulf of Aden would create a "slight increase" in danger for the frigate's 253 crew members, said Mr. Lerhe, who is also a fellow with the Canadian Defence & Foreign Affairs Institute, based in Calgary.

Mr. MacKay said the mission wouldn't put the sailors at any more risk than their previous mission boarding ships in the Med. "Having said that, pirates, by their very nature, are unpredictable," the defence minister said, noting the Ville de Quebec "will not be going too close to the shore."

The Ville de Quebec left Halifax on July 17 to join the Standing NATO Response Force Maritime Group 1, a contingent of ships drawn from various nations, including the United Kingdom, Germany, Belgium and the United States. The frigate is still expected to return to Halifax by Dec. 22.
Posted by: 3dc || 08/06/2008 12:16 || Comments || Link || E-Mail|| [10795 views] Top|| File under:
If you've got it...
Please kick in. The hosting account's way low, and Blogads seem to have disappeared entirely...
Posted by: Fred || 08/06/2008 00:00 || Comments || Link || E-Mail|| [10795 views] Top|| File under:
Who's in the News
60
[untagged]
7
Govt of Pakistan
6
TTP
4
al-Qaeda
3
Govt of Syria
3
ISI
3
Iraqi Insurgency
2
al-Qaeda in Iraq
2
Mahdi Army
2
Taliban
1
Hezbollah
1
Global Jihad
1
Govt of Sudan
1
Hamas
1
Govt of Iran
1
Islamic Courts
1
al-Qaeda in North Africa
1
Islamic Jihad
Bookmark
E-Mail Me
The Classics
The O Club
Rantburg Store
The Bloids
The Never-ending Story
Thugburg
Gulf War I
The Way We Were
Bio
Merry-Go-Blog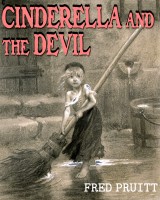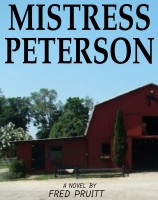 On Sale now!


A multi-volume chronology and reference guide set detailing three years of the Mexican Drug War between 2010 and 2012.

Rantburg.com and borderlandbeat.com correspondent and author Chris Covert presents his first non-fiction work detailing the drug and gang related violence in Mexico.

Chris gives us Mexican press dispatches of drug and gang war violence over three years, presented in a multi volume set intended to chronicle the death, violence and mayhem which has dominated Mexico for six years.
Click here for more information


Meet the Mods
In no particular order...


Steve White
Seafarious
tu3031
badanov
sherry
ryuge
GolfBravoUSMC
Bright Pebbles
trailing wife
Gloria
Fred
Besoeker
Glenmore
Frank G
3dc
Skidmark



Better than the average link...



Rantburg was assembled from recycled algorithms in the United States of America. No trees were destroyed in the production of this weblog. We did hurt some, though. Sorry.
34.229.119.176

Help keep the Burg running! Paypal: