Afghanistan
Dozens killed in Nimroz and Kunduz Suicide Blasts
ROP MA


Forty-two people have been killed and more than 130 others wounded in a series of bombings in the south-west and north of Afghanistan, reports say.

At least 11 bombers targeted the city of Zaranj, police said, but not all had been able to blow themselves up.

Shortly afterwards, police in the northern province of Kunduz said 12 people were killed and 36 others were hurt by another bomb.

The bombers had reportedly attacked crowded markets.


So the goal is to make everybody go without food or other stuff? Out of jealousy or just because they like chaos?




This makes about as much sense as the Colorado Batman killer, but it's a whole group of nut-cases, not just one, and they call themselves a religion.
Posted by: Glenmore || 08/14/2012 12:42 || Comments || Link || E-Mail|| [6459 views] Top|| File under:
Bomb in northern Afghanistan kills 2 officials
An Afghan official says Taliban insurgents have killed a district mayor and a member of the provincial peace council in two attacks in northern Afghanistan.

A spokesman for Takhar province says a remote-controlled roadside bomb exploded Monday morning. Five people died in the blast, including provincial peace councilor Mohammad Hashim and Abdul Aziz, the mayor of Ishkamesh district. Both were on their way to the provincial capital of Talagan when the bomb detonated as their vehicle passed. Three other people were killed in the explosion.

Spokesman Faiz Mohammad Tawhedi says insurgent gunmen also attacked the convoy of the same district's police chief and chief administrator, sparking a battle on the road. He says two Taliban gunmen were killed in the fighting and another was captured. Both officials escaped harm.
Posted by: Steve White || 08/14/2012 00:00 || Comments || Link || E-Mail|| [6458 views] Top|| File under:
Africa Subsaharan
Nigerian Troops Kill 20 Boko Haram Islamists
[AFP] Nigerian troops killed 20 suspected Boko Haram
... not to be confused with Procol Harum, Harum Scarum, possibly to be confused with Helter Skelter. The Nigerian version of al-Qaeda and the Taliban rolled together and flavored with a smigeon of distinctly Subsaharan ignorance and brutality...
Islamists in the restive northeastern city of Maiduguri, a senior officer said, an account quickly denied by the

beturbanned goon

group.

Military commander Victor Ebhaleme said one soldier had been killed and two others injured in the raid.

"We got a report that some suspected members of Boko Haram were meeting at a particular location in Maiduguri. Our men mobilised, leading to a shootout. Twenty suspected

bad boyz were potted

," Ebhaleme told AFP.

He said no arrests were made during the raid on the hideout in the Gwaidamgari area of Maiduguri, a hotbed of Boko Haram activity.

Boko Haram said Sunday that none of its members had been killed, accusing the military of killing innocent people in an attempt to dislodge the group.

A purported sect

front man

by the name Abul Qaqa who has spoken to

news hound

s on several occasions said in a conference call that the claim by the military was false.

"They only succeeded in killing innocent civilians. It is not possible for 20 of our members to sit in a volatile place and hold (a) meeting," he said.

He vowed that the sect would continue with its insurgency in the oil-rich west African country of some 150 million people.

"We will not relent in our offensive until an Islamic state is established throughout Nigeria," he said.

Nigerian authorities have recently launched a military assault on suspected Boko Haram operational bases.

Maiduguri has been one of the the targets of the sect's deadly assaults, with scores of people killed in recent months.

Last week,

kaboom

s rocked parts of the city as troops engaged suspected members of the group in a shootout.

Nigeria, Africa's most populous nation and largest oil producer, is roughly divided between a mainly

Mohammedan

north and predominantly Christian south. Boko Haram has said it wants to create an Islamic state in the north.

The group has killed more than 1,400 people since 2010 in attacks across northern and central Nigeria, according to a new toll released this week by Human Rights Watch


... dedicated to bitching about human rights violations around the world...


Boko Haram has different factions and its demands vary. It has increasingly attacked Christians but

Mohammedan

s have also often been among its victims.

President
Goodluck Jonathan


... 14th President of Nigeria. He was Governor of Bayelsa State from 9 December 2005 to 28 May 2007, and was sworn in as Vice President on 29 May 2007. Jonathan is a member of the ruling People's Democratic Party (PDP). He is a lover of nifty hats, which makes him easily recognizable unless someone else in the room is wearing a neat chapeau...


said in June that Boko Haram was seeking to incite a religious crisis by attacking churches in an attempt to destabilise the government.

The US State Department last month designated three of the group's leaders as global terrorists.

Posted by: trailing wife || 08/14/2012 00:00 || Comments || Link || E-Mail|| [6458 views] Top|| File under: Boko Haram
Arabia
Release of Saudi Diplomat Held Since March by al-Qaeda Falls Through at the Last Moment
Abdallah al-Khalidi, the deputy consul at the Saudi consulate in the Yemeni port city of Aden, who was kidnapped by al-Qaeda in the Arabian Peninsula on March 28, was scheduled to be released to local tribal mediators on Saturday (August 11), but on Sunday (August 12), the deal apparently fell through. Thus the release never occurred.

Shortly after the diplomat was kidnapped, an al-Qaeda affiliate demanded an undisclosed ransom payment and the release of several members of al-Qaeda, all women, who were being held in the Kingdom.

In two videos that were sent to the Saudis during al-Khalidi's captivity to prove that he was alive, he is depicted as urging King Abdullah to release women detainees from Saudi jails if he wanted safe release of the diplomat.

A militant who claimed responsibility for the abduction had threatened to kill al-Khalidi unless a ransom was paid and al-Qaeda prisoners were freed from Saudi jails.


COMMENT: Coincidentally, last month [July] five al-Qaeda-linked women prisoners were freed by the Saudi government.

Interior Ministry spokesman Mansour al-Turkis stressed at the time that the move was not connected to the demands made by al-Khalidi's captors. Yet, for what other reason would the women have been released?

As for the ransom demand, it is unknown as to whether the payment was ever made to al-Qaeda.

With the jailed women released, the only loose end would have been the ransom demand. Thus, it seems plausible that the ransom demand fell through, which may caused al-Qaeda to renege on al-Khalidi's release.
Posted by: gromky || 08/14/2012 06:46 || Comments || Link || E-Mail|| [6459 views] Top|| File under:
Caribbean-Latin America
Mexican Mayor-Elect Shot Dead
[AFP] A mayor-elect from the Institutional Revolutionary Party that scored a comeback in recent elections was found

rubbed out

in the town of Matehuala in San Luis Potosi on Sunday with an aide, officials said.
"The lifeless body of mayor-elect Edgar Morales was found in a van this morning" in the town of Matehuala in San Luis Potosi state, a spokeswoman for the local prosecutor's office told AFP by telephone. The second body was identified as Juan Francisco Hernandez, Morales's campaign manager.

A man who survived the attack with no injuries told police that

person or persons unknown

attacked the three men as they left a party.

San Luis Potosi has been rocked in recent days by a wave of violence attributed to

narco mob

s, including the discovery of 14 bodies inside a van on Thursday.

The Zetas cartel, founded in the mid-1990s by military deserters, is active in San Luis Potosi and surrounding states. It is considered one of Mexico's most powerful and violent

narco gang

s.

Morales had been elected in the July 1 elections that also earned Enrique Pena Nieto the presidency. Both hail from the Institutional Revolutionary Party, or PRI, which ruled Mexico under an authoritarian regime for more than seven decades, until it was voted out in 2000.

Morales joins a string of other mayors targeted by

narco gang

s seeking to dominate local affairs. At least six were killed across Mexico in 2011, and 15 the year before.

More than 50,000 people have been murdered since December 2006, when outgoing President Felipe Calderon launched a military offensive against

narco mob

s -- whose failure analysts link to Calderon's defeat in the July polls.

Pena Nieto has promised a "new strategy" and also pledged to wage his battle "without pacts or truces" -- a nod to the tactic his party was previously known for, of looking the other way while drugs were sent north of the border as long as the cartels did not commit violence within Mexico.

However,


a poor excuse is better than no excuse at all...


the incoming president has yet to offer much detail of his plans.
Posted by: trailing wife || 08/14/2012 00:00 || Comments || Link || E-Mail|| [6458 views] Top|| File under:
Caucasus/Russia/Central Asia
Car bomb kills police officer in Dagestan
A police officer in Russia's North Caucasus Republic of Dagestan died in hospital on Tuesday after he was seriously wounded in a car bomb explosion in the town of Buinaksk.

First reports indicate that an bomb was rigged underneath police captain Ibragim Mamayev's Nissan car. The device blew up as the vehicle reached Said Gabiyev Street.

A search for the attackers is underway, with police investigating the scene of the attack.
Posted by: ryuge || 08/14/2012 06:11 || Comments || Link || E-Mail|| [6458 views] Top|| File under:
The Grand Turk
Turkish forces seek to free kidnapped lawmaker
DIYARBAKIR: Turkish security forces launched yesterday an operation seeking to free an ethnic Kurdish lawmaker kidnapped by Kurdish rebels in the east of the country.

Huseyin Aygun from the Republican People's Party (CHP) in the southeastern city of Tunceli was abducted Sunday after his car was stopped by the rebels on the highway, security sources told AFP. The captors let Aygun's assistant and a journalist accompanying them leave as they took Aygun and disappeared into the woods nearby, Tunceli governor Mustafa Taskesen told reporters, citing witnesses.

Kurdistan Workers' Party (PKK) rebels confirmed in a statement they were holding the lawmaker and warned Turkey to abandon its rescue operation. "The lawmaker Huseyin Aygun has been detained by our fighters," rebels said in a statement given to the pro-Kurd news agency Firatnews.

"An operation has been launched which puts the life of the lawmaker in danger," the PKK said.

It marked the first time since PKK rebels began their battle for autonomy in Turkey's Kurdish-majority southeast in 1984 that they have abducted a member of the Turkish Parliament.

According to Aygun's aides, the PKK have promised to free the lawmaker "in a few days" without threatening his life, apparently seeing the abduction as a way of attracting public opinion to the Kurdish cause.

Turkey's Interior Minister Idris Naim Sahin said the PKK wanted to create a "sensation" in capturing the lawmaker before the anniversary on Aug. 15 of the rebels' first armed operations 28 years ago, the Anatolia news agency reported. "We are following this affair very closely," he added.

Augun, 42, has in the past called on the PKK to abandon their violent campaign.

His kidnapping follows the abduction of three soldiers last week, and the search continues to find the troops.
Posted by: Steve White || 08/14/2012 00:00 || Comments || Link || E-Mail|| [6457 views] Top|| File under:
India-Pakistan
NATO helicopters kill two Pakistanis
QUETTA: Two Pakistani nationals were killed in a bomb attack by NATO helicopters near the Afghanistan-Pakistan border in Naushki district on Sunday night.

According to Levies Force sources, two people identified as Abdul Rashid and Ghulam Farooq, both residents of Naushki, were on their way home when NATO helicopters fired shells on their vehicle, killing them on the spot.

The incident occurred near the Chaghai district. However, a Levies official said, "The incident occurred in Safaar, inside the Afghan territory."
Posted by: Steve White || 08/14/2012 00:00 || Comments || Link || E-Mail|| [6457 views] Top|| File under:
Quetta Quorpse Qount
QUETTA: The Balochistan Levies on Monday recovered two bullet-riddled bodies in the Margat area of Hana Urak. According to Balochistan Levies, some passers-by spotted the bodies and informed the Levies Force. Levies personnel rushed to the spot and cordoned off the area. The bodies were taken to the Bolan Medical College (BMC) Teaching Hospital for autopsy.

"They received bullets in their heads, which caused their death," hospital sources said.

One of the deceased was identified as Dr Hyder Ali. The other body could not be identified. A case was registered against the unidentified assailants and investigation was underway.
Posted by: Steve White || 08/14/2012 00:00 || Comments || Link || E-Mail|| [6457 views] Top|| File under:
Iraq
Al Qaeda front group claims Iraq attacks
BAGHDAD - Al Qaeda's front group in Iraq has claimed 28 attacks between mid-June and the end of July, including a coordinated assault on an anti-terror department in central Baghdad two weeks ago.

The Islamic State of Iraq (ISI) said it killed 70 people in the July 31 attack.

"A group ... launched an operation targeting one of the corners of the Safavid project in the country, the anti-terrorism directorate in Karrada," said a statement posted on forums on Sunday.
Posted by: Steve White || 08/14/2012 00:00 || Comments || Link || E-Mail|| [6464 views] Top|| File under:
Southeast Asia
Villager ambushed, killed in southern Thailand
One villager was killed and another seriously wounded in an ambush in Narathiwat province early Tuesday morning.

At about 1.30 a.m., police received a report that a man was killed and another injured in a shooting on the rural road. Police who went to investigate found the dead body of Matohe E-tae, 33, lying near his motorcycle. He was shot several times in his head and body. They were told that another victim, Adinand Yusoh, 19, was also shot in his torso and arms and was taken to the hospital.

Witnesses told police that the two victims were going by motorcycle along the road when gunmen hiding in roadside trees fired on them with M16 assault rifles. The attackers then fled.

Police blamed separatist terrorists militants.
Posted by: ryuge || 08/14/2012 05:45 || Comments || Link || E-Mail|| [6457 views] Top|| File under: Thai Insurgency
Syria-Lebanon-Iran
Syrian warplane crashes: state media
DAMASCUS - A Syrian warplane crashed in the east of the country on Monday after suffering technical problems, state media reported, quoting a military source.


The technical problem just might have been a rebel-fired SAM obtained from the Libyan stash...

"A military plane encountered technical problems during a routine training mission in the east. The pilot ejected and searches are now under way to find him," the official SANA news agency said.
Posted by: Steve White || 08/14/2012 00:00 || Comments || Link || E-Mail|| [6458 views] Top|| File under:
UN: violence 'getting worse' in Syria
Damascus -- The head of the United Nations monitors in Syria said violence was intensifying across the country, blaming both Assad's forces and rebel fighters for ignoring the plight of civilians.

"It is clear that violence is increasing in many parts of Syria," Gen. Babacar Gaye, head of the UN Supervision Mission in Syria, told journalists in Damascus. "The indiscriminate use of heavy weapons by the government and targeted attacks by the opposition in urban centers are inflicting a heavy toll on innocent civilians.

"I deeply regret that none of the parties has prioritised the needs of civilians."

Activists say more than 18,000 people, including soldiers, rebels and civilians, have been killed since the start of the Syrian uprising against Assad in March last year.

The mandate for the UN monitors, whose original mission was to observe an April cease-fire that never took hold, expires on Aug. 19. Their numbers have already been cut to a third because violence has made it impossible for them to move around.

"But the remaining 100 observers, along with our civilian colleagues, will operate till the last minute," Gaye said.

"I call on the parties to cease military operations and come to the (negotiating) table," he said, adding that he and his colleagues had delivered the same appeal in person to the government and the Syrian opposition abroad.
Posted by: Steve White || 08/14/2012 00:00 || Comments || Link || E-Mail|| [6458 views] Top|| File under:
Syria's UN human rights envoy defects in Geneva
Mostly because he had nothing to say or do...

GENEVA, Switzerland: In another blow to the Assad regime, Syria's top representative at the UN Human Rights Council said Monday he had defected because he no longer felt able in that position to do anything for the Syrian people.

"Basically, when I felt I could not help my people any more I had to move on," Danny Al-Baaj, the first Syrian diplomat in Switzerland to abandon Bashar Assad's regime, told AFP. "When I was involved in any negotiations (on Syria) my concern was to protect the country not the government."

Al-Baaj's move comes a week after Syria's Prime Minister Riyad Hijab defected along with other top officials and military commanders. Thousands of military officers have also switched sides over the past months, many of them fleeing to Turkey before returning to Syria to join rebel forces.

Baaj said he took his decision a long time ago and had been in contact with Syrian opposition group the Democratic Forum based in Paris. He had been in Geneva for two years and met the opposition group "some time ago," before announcing his resignation last Friday, he said.

"I met the charge d'affaires (of Syria in Geneva) and I told him I had made my decision that I was going to the opposition... He said it was my choice and he wished me luck."

Speaking from Geneva where he is considering his next move, Baaj described the Democratic Forum as one of the main opposition groups. It is headed by Michel Kilo, a long-time opponent of the regime.

The development comes ahead of the release on Wednesday of an official UNHRC independent commission of inquiry report into Syria. Baaj said he "hoped" the Geneva-based body would make progress toward consensus on the situation in Syria despite many countries letting their own agendas interfere with finding a solution.

"At the last session the HRC was very close to reaching consensus ... I hope different countries put aside their agendas to help the Syrian people," he said.

Baaj also stressed his opposition to outside military intervention in the conflict but supported the role of the UN's Supervision Mission in Syria (UNSMIS), calling it "a good thing."

"I hope it stays there. It's very important to document abuses by both sides," he said.
Posted by: Steve White || 08/14/2012 00:00 || Comments || Link || E-Mail|| [6457 views] Top|| File under:
Syrian rebels carve paths through buildings to avoid snipers
Mostly a 'day in the life' type story of the rebel fighters in Aleppo.

ALEPPO, Syria: Four men from the rebel Free Syrian Army check their assault rifles and sling them over their shoulders. Their commander, Abu Thabet, calls them over to give final instructions before they head through the deadly, sniper-ridden neighborhood of Salaheddine in Aleppo.

"Keep your heads down, stick close to the sides of the buildings and walk fast," he tells them.

A Reuters crew joined the group from the Seyoof Al-Shahbaa brigade on its way to reinforce 20 of their men.


Did they help carry ammo?

Rebels took control of Salaheddine early this month but last week troops backed by tanks, warplanes and helicopter gunships launched a fierce offensive to drive them out. Army snipers are now posted in the area, a southern gateway to Aleppo, after tanks and jets battered rebels for days.

Rebels short of ammunition are up against Assad's superior firepower, even if tanks are hard to maneuver through narrow residential streets in this city of 2.5 million.

Abu Thabet's men walk into the edge of Salaheddine in single file, hugging the buildings and tightly clutching their rifles. In fatigues and a sleeveless T-shirt, their leader's left arm lies in a sling after a piece of shrapnel broke his shoulder a few days ago. In his good hand he holds a pistol.

On either side of the ghostly empty streets, flies buzz over huge piles of rotting garbage.

High in a building, a rebel sits on a windowsill, barefoot and holding a rifle ready to return fire on any army snipers.

Clambering up the fallen concrete using a makeshift wooden ladder, the group enters a bombed-out building. Abu Thabet's men have broken holes in the walls to create safe passages for them to move around in Salaheddine, out of the snipers' sights.

"Now we are on a street parallel to Al-Albesa Street," Abu Thabet explained. "On our right are snipers and on our left snipers. So we will go through these buildings to get to the Salaheddine roundabout."

This building takes them into a maze of holes through deserted homes and apartment hallways back to back until they reach the roundabout that for now marks the frontline. The holes in the walls are tight and their edges jagged with broken brick. Rebels squeeze through, legs first, then arms, scratching their skin and turning their hair white with dust.

In one apartment, rebels use the master bedroom as a weapons depot, placing ammunition and rocket-propelled grenades (RPGs) on top of the red blanket covering a bed.

The hallways are dim and the zig-zag route, up stairs, through bedrooms, from apartment to apartment, makes it hard to keep track of how many buildings have been traversed. The last hole is through a large wooden closet, its back smashed through and behind it a gap two meters (six feet) wide, opening into an apartment filled with water bottles and bread.

About five rebels are crammed in a hallway waiting for orders. In a small living room a candle lights up a sofa set and family pictures sitting on a small television.

"We are now at the Salaheddine roundabout. The new frontline of the battle of Aleppo," announced Abu Thabet, walking out into the bright street. "The army is just behind this building."

At the edge of the small street facing the roundabout, a group of five rebels take cover behind a broken wall.

"The army is advancing into the Salaheddine roundabout and bringing more reinforcements," said Abu Yazen, 29, an army defector who was in charge of the fighters at the roundabout. "Their strategy now is to try to break the walls of the buildings around us so that they can advance and take our positions."

Sniper fire starts up, the bullets snapping through the air overhead. Suddenly, the slow rumble of a tank could be heard from one street over. "Tank, tank, tank," yelled one man.

Quickly, a rebel shifted an RPG over his shoulder and skipped down to squat on the rubble-filled ground.

"Allahu akbar, Allahu akbar (God is greatest)," shouted one man, raising his arms over his head encouraging the men to join him. All 20 men screamed: "Allahu akbar, Allahu akbar."


Good boys, let the soldiers know where you are...

Seconds later, the RPG goes off with a swoosh and boom.

"I got it, I got it," cried the man who fired it, as his comrade prepared a new grenade, twisting its cone-shaped head onto the launcher.

Then the mundane bleep of a text message, a government announcement claiming its forces control Salaheddine and have cleansed it of rebels. The men laugh.

But minutes later, a tank shell flies overhead and explodes on a building nearby, deafening ears. Then another tank shell booms, and the rebels fire another RPG, only to be met with a rain of mortar bombs filling the sky with smoke and shrapnel.


Guess they didn't get it...

"They're going to send more mortars. Hide in the doorway," Abu Yazen screams.

Panicked rebels told journalists to leave for their own safety.

"They're taking revenge, they're going to mortar this place to bits," shouts one rebel waving his automatic rifle.

On the way back, more mortar rounds land and a nearby building is shelled, sending an electricity pole crashing down, cables swinging wildly to the ground. Five tank shells explode. The air is thick with hissing, burning, black smoke. Warplanes rumble overhead, firing downwards.
Posted by: Steve White || 08/14/2012 00:00 || Comments || Link || E-Mail|| [6457 views] Top|| File under:
Who's in the News
56
[untagged]
1
Boko Haram
1
Thai Insurgency
Bookmark
E-Mail Me
The Classics
The O Club
Rantburg Store
The Bloids
The Never-ending Story
Thugburg
Gulf War I
The Way We Were
Bio
Merry-Go-Blog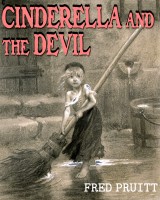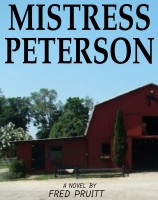 On Sale now!


A multi-volume chronology and reference guide set detailing three years of the Mexican Drug War between 2010 and 2012.

Rantburg.com and borderlandbeat.com correspondent and author Chris Covert presents his first non-fiction work detailing the drug and gang related violence in Mexico.

Chris gives us Mexican press dispatches of drug and gang war violence over three years, presented in a multi volume set intended to chronicle the death, violence and mayhem which has dominated Mexico for six years.
Click here for more information


Meet the Mods
In no particular order...


Steve White
Seafarious
Pappy
lotp
Scooter McGruder
john frum
tu3031
badanov
sherry
ryuge
GolfBravoUSMC
Bright Pebbles
trailing wife
Gloria
Fred
Besoeker
Glenmore
Frank G
3dc
Skidmark
Alaska Paul



Better than the average link...



Rantburg was assembled from recycled algorithms in the United States of America. No trees were destroyed in the production of this weblog. We did hurt some, though. Sorry.
3.238.98.214

Help keep the Burg running! Paypal: