Arabia
Gunbattle reported in Saudi city
Saudi security forces have fought with armed men believed to be Iraqis in the industrial city of Jubail, east of the capital, reports Reuters quoting a security source. An Interior Ministry spokesman later said four Iraqi car thieves had been arrested after the gunbattle. "The Iraqis slipped into the country to try to steal cars and smuggle them out. Police officers arrested them after an exchange of gunfire," the spokesman said, adding one of the Iraqis was injured and taken to hospital.


Could be, I suppose. Or they could be the successors to the alk runners of yore...

The spokesman said such incidents were not infrequent but an investigation would attempt to determine if the clash was connected to a wave of al-Qaida violence that has swept the kingdom in the past two years.


Assuming they were car thieves, 50-50...

The world's top oil producer has been battling a wave of al-Qaida inspired attacks over the past two years. Insurgents are attempting to overthrow the pro- Washington ruling royal family and drive Westerners out of the kingdom. At least 91 foreign nationals and Saudi civilians have been killed in the attacks. Saudi forces thwarted imminent attacks last week by rounding up 41 suspected fighters in a series of raids across the kingdom, the Interior Ministry said on Friday. The arrests came less than 10 days after the killing of al-Qaida's leader in the country, Saleh al-Oufi. Thirteen people were arrested on the day al-Oufi was killed on 18 August.
Posted by: Fred || 08/30/2005 00:00 || Comments || Link || E-Mail|| [286 views] Top|| File under:
Britain
Bad guys go underground in the face of deportation threats
A NUMBER of Islamic militants on the list of undesirables to be expelled this week have reportedly tried to go into hiding before the arrests begin.

Undercover agents kept watch on the individuals over the weekend as Charles Clarke, the Home Secretary, signed the first deportation documents. There are thought to be more than 100 names on the list.

One cleric, understood to be listed, was seen being smuggled out of his home at the weekend. Another, the Saudi-born Muhammad al-Massari, has been in contact with lawyers about how to block an arrest.

At the weekend he removed a website from the internet that showed the murder of three British soldiers by an Iraqi suicide bomber. Dr al-Massari blamed a government "inquisition" for having to strip his website of controversial content.

Abu Qatada, who has been described as al-Qaeda's spiritual ambassador in Europe, is another on the list.

The Home Secretary said that he will pursue anyone who "foments, justifies or glorifies terrorist violence", through organisations such as the Muslim Council.

The Muslim Association has told him privately that forced expulsions will be "counterproductive". It says that it played no part in helping Mr Clarke to draw up the list and wants to know how the Home Office monitored the preachers.

Mohammad Shahid Raza, who trains imams at the Muslim College, said: "The authorities must be transparent about what they are doing and give reasons why they wish to remove these preachers, or they could face resistance from our youth. We need to know so we can explain to our communities who may be in agreement."

Mr Clarke's rules are aimed at individuals and not whole organisations, such as Hizb-ut-Tahrir, although ministers are looking at ways to ban such groups.

Lawyers for the first ten men to be picked up as part of the crackdown, and held as a threat to public safety, have given warning that it could take up to three years and cost the taxpayers £3 million for the courts to rule if the detainees can be deported.
Posted by: Dan Darling || 08/30/2005 00:28 || Comments || Link || E-Mail|| [336 views] Top|| File under:
Europe
'Kidnappers' linked to Madrid bombing suspect
MADRID — Police have arrested seven alleged members of a kidnapping gang, among them three relatives of a suspect in the Madrid bombings.
Among the detainees are two brothers and a cousin of Jamal Ahmidan, one of seven suspects in the 11 March train bombings who blew themselves up as police prepared to storm their apartment near Madrid. The kidnapping ring was made up of at least seven people - four Moroccans, one Dutchman, a Palestinian and a Spaniard. The police operation led to the release of a Moroccan man kidnapped four days ago in a downtown Madrid residence. Family members of the victim had received telephone calls following the kidnapping demanding payment of a ransom and had reported the crime to police.

On Saturday, three members of the ring were arrested when they went to meet with relatives of the victim concerning the ransom. They were Spaniard Jose Carlos S.D., Dutchman Adil A. and Moroccan Mustafa Ahmidan. Adil A., a cousin of Ahmidan's who was in Spain illegally, has a record of violent robberies, while Mustafa Ahmidan - Jamal Ahmidan's brother - had been arrested previously for collaborating with a terrorist group and for domestic violence. Mustafa Ahmidan also was questioned last year in connection with the 11 March rail bombings, which killed nearly 200 people. He was subsequently released. Other suspects in the Madrid bombings have also mentioned Mustafa Ahmidan's name in their statements to investigators.

Also on Saturday, officers entered the home where the kidnap victim was being held, freed him and arrested the two gang members holding him captive, a Moroccan and a Palestinian. During a search of the premises, police found shackles and a fake pistol. The operation was completed on Monday with the arrest of two other members of the ring, including another of Jamal Ahmidan's brothers.
Posted by: Steve || 08/30/2005 10:58 || Comments || Link || E-Mail|| [293 views] Top|| File under:
Home Front: WoT
Terrorists exploiting immigration law to get into the US
Suspected or convicted foreign-born terrorists have routinely exploited federal immigration laws over the last decade to enter or remain in the United States illegally, according to a report set for release Tuesday.

Once in the country, some of them became naturalized citizens, says the report distributed by the Center for Immigration Studies, an advocate for stricter immigration policies.

The report provides newly compiled data on U.S. terror arrests to illustrate gaps in the nation's border security, visa approval and immigration systems. It was written by Janice Kephart, who served as counsel to the 9/11 Commission that investigated missteps leading to the Sept. 11, 2001, attacks.

"The attack of 9/11 was not an isolated instance of al-Qaeda infiltration into the United States," the 46-page report found.

"In fact, dozens of operatives both before and after 9/11 — other than the 9/11 hijackers — have managed to enter and embed themselves in the United States, actively carrying out plans to commit terrorist acts against U.S. interests or support designated foreign terrorist organizations," the report concluded. "For each to do so, they needed the guise of legal immigration status to support them."

Overall, 59 of 94 foreign-born nationals who were either convicted or indicted on terror charges broke federal immigration laws to enter or remain in the country between 1993 and 2004, the report found. It also noted:

• Twenty-two of the 94 either had student visas or other applications approving them to study in the United States; another 17 used visitor visas to enter the country.

• In at least 13 instances, suspected and convicted terrorists overstayed their temporary visas.

• Seven of the 94 were indicted for using false driver's licenses, birth certificates, Social Security cards and immigration records.

• Twenty-one became naturalized citizens.

The report identified many of the immigrants as affiliated with at least one terror organization, including 40 with al-Qaeda, 16 with Hamas, 16 with the Palestinian or Egyptian Islamic Jihad, and six with Hezbollah.

Tightening U.S. borders has become a top priority for Homeland Security Secretary Michael Chertoff, who last week called immigration enforcement an issue of utmost importance. The department has enacted a slew of programs — including stricter background checks, visa security systems and sharing intelligence with international allies — to harden immigration laws against terrorists, said spokesman Russ Knocke.

Since June 2003, the department has investigated 7,100 cases of immigrants suspected of violating temporary visas, resulting in 1,339 arrests, Knocke said.

"These programs and others would have placed a significantly greater amount of scrutiny on the 9/11 hijackers, vastly improving the odds of stopping them before they could have completed their attacks," Knocke said.

Recent studies indicate immigration-related cases made up for nearly 33% of all federal prosecutions last year — more than any other crime.

A spokesman for the National Immigration Forum, an immigration advocacy group, did not immediately return telephone calls seeking comment Monday evening.

Center for Immigration Studies spokesman John Keeley said the report serves as a chilling reminder of vulnerabilities that still exist nearly four years after the 9/11 attacks.

"When you don't do anything about specific categories that have been exploited, you really are leaving the back door wide open," Keeley said.
Posted by: Dan Darling || 08/30/2005 00:17 || Comments || Link || E-Mail|| [299 views] Top|| File under:
International-UN-NGOs
121 British 'secret agents' are named on the internet
SCORES of British spies fear their cover is blown after they were named by a US website.
It listed 121 alleged secret agents - including former Liberal Democrat leader Paddy Ashdown. Some are understood to be serving intelligence officers based around the world.

The Foreign Office blasted the website as "extremely irresponsible". Sources said terrorists could use the information to aid attacks on the UK. One said: "Naming officers in the field in places like Iraq could result in an intelligence failure." Lawyers are looking at ways of taking the list off the net.

The site, which we are not naming, has long been a thorn in the side of the intelligence community for publishing secrets. This month it named another 74 alleged MI6 agents - on top of 116 in 1999. The Foreign Office said: "By naming people, including people who are not Secret Intelligence Service staff, it puts their functions and safety very much at risk.

"It is extremely irresponsible. Quite a few people on that list are Foreign Office staff and nothing else."

The site claims Mr Ashdown was an MI6 agent in Geneva in the 70s. A Lib Dem spokesman said: "It isn't the first time this rumour has come around."

The website is run by John Young, who "welcomes" secret documents for publication and recently said there was a "need to name as many intelligence officers and agents as possible". He said: "It is disinformation that naming them places their life in jeopardy. Not identifying them places far more lives in jeopardy from their vile secret operations and plots."


The FBI *should* have this guy in a SuperMax prison before the hour is out. Whether they will or not is another matter. A-hem, Valerie Plame, A-hem.
Posted by: Anonymoose || 08/30/2005 16:53 || Comments || Link || E-Mail|| [287 views] Top|| File under:
Syria-Lebanon-Iran
Iran Claims New Nuclear Breakthrough
Iran announced Monday it has made another breakthrough in its controversial nuclear programme by successfully using biotechnology to extract purer uranium from its mines. A report on state television said researchers from Iran's Atomic Energy Organisation, after six years of research, had mastered the technique of employing microbes to purify uranium ore in mines prior to mining.

It said "using biotechnology substantially decreases the cost, increases optimisation and prevents environmental contamination" in the process that leads to the production of yellowcake, or concentrated uranium oxide. The report, quoting a senior researcher, said the microbes were "successfully used in experimental stages" in central Iran's uranium mines. "This bacteria is very valuable" and makes the production of yellowcake "100 to 200 times cheaper", he said...
Posted by: Anonymoose || 08/30/2005 13:58 || Comments || Link || E-Mail|| [311 views] Top|| File under:
Lebanon ex-security chiefs held
Lebanon has arrested the head of the president's guard and three ex-security chiefs as suspects in the assassination of former Prime Minister Rafik Hariri. They are being questioned by a United Nations team investigating the bombing which killed 21 people last February. All four - including the former head of general security Jamil al-Sayyed - have close ties to Syria, which was widely blamed for the blast. Syria has denied any role, but has been criticised for hindering the UN probe. The UN investigator, German prosecutor Detlev Mehlis, is due to report his findings to the Security Council in the next few weeks. A fifth suspect, a pro-Syrian member of the Lebanese parliament, is also being sought by police.


This is one of Assad's "what were you thinking?" moments. He must not have thought it was a big thing when he signed off on killing Hariri — just another boom in a long string of sporadic booms, just another pol moved out of the way in the stately minuet of Leb politix. Instead, he ends up losing his mini-empire and in the end will likely lose his grip on Syria. All the obfuscation and stonewalling isn't going to be enough to keep the investigation from showing the links to Syria's hard boyz, not even with UN investigators.

BBC correspondent Kim Ghattas says the detentions constitute the first major development in the investigation into Mr Hariri's killing. In addition to Mr Sayyed, the former internal security forces head Ali al-Hajj and former military intelligence head Raymond Azar were seized in early morning raids on Tuesday. Mustafa Hamdan, the head of the presidential guard, later turned himself in to the UN investigators. The police also raided the house of a fifth person, Nasser Qandil, a former legislator and staunch Syrian ally. Mr Qandil was not at home and his wife said he was in Syria.


... and isn't expected back...

Mr Sayyed was widely seen as Lebanon's most powerful security figure between the end of the civil war in 1990 and the withdrawal of Syrian forces earlier this year. He and the others resigned earlier this year after huge anti-Syrian demonstrations following Mr Hariri's assassination.


Resigned reluctantly, we might add...

Lebanese Prime Minister Fouad Siniora told reporters that Mr Mehlis had briefed him on the investigation, and he decided to summon the four security chiefs "in order to question them as suspects". He has interrogated them previously. Mr Mehlis' team has no power to arrest or charge suspects, but has a co-operation agreement with the Lebanese authorities and can request action through the internal security services. Under Lebanese law, the four men can be questioned for 48 hours, after which they should be charged or released.
Posted by: Steve || 08/30/2005 09:48 || Comments || Link || E-Mail|| [305 views] Top|| File under:
Iraq-Jordan
An Iraqi Army unit ready to control its turf
from the August 30, 2005 edition - CS Monitor

An Iraqi Army unit ready to control its turf
On the edge of the Sunni triangle, Iraqis took the lead on security, and violence dropped.

By Neil MacDonald | Correspondent of The Christian Science Monitor


Decent article regarding some successes in handing over police duties to Iraqi forces.



MUQDADIYAH, IRAQ - In the fertile "bread basket" of central Iraq's Diyala valley, roadside-bomb attacks have nearly stopped.

This ethnically complex patchwork of towns, villages, fields, and orchards, which US commanders call a "little Iraq," has seen its share of insurgent activity since 2003. But nowadays, the local Sunni Arabs appear inclined to climb aboard the US-backed political process, rather than trying to derail it through violence.

The relative peace in the breadbasket is the result of a carefully managed transition from US to Iraqi security responsibility, US and Iraqi commanders say.

While roadside-bomb attacks in July were down more than 30 percent compared to the same month last year, the drop has been especially drastic in August. The local Iraqi Army unit, the 2nd Battalion, 2nd Brigade, officially took the lead in a roughly 1,158 square-mile battle space, containing nearly 300,000 residents, on July 31.

"We're responsible for actual security, and it is going well," says the unit's commander, Col. Theya Ismail al-Tamimi, a former intelligence officer under Saddam Hussein who has gained the Americans' respect by keeping constant pressure on the insurgents. "Attacks are a fraction of what they were," says Colonel Theya, as he is known to both his own troops and the Americans.

US troops recently closed down one of their forward operating bases near here, "since the area was so calm," Lt. Col. Roger Cloutier, a US battalion commander, says.

The breadbasket borders the notorious "Sunni triangle," the mainly Sunni Arab swath of north-central Iraq where the insurgency started in 2003, and where it has proven most enduring ever since.

Yet Diyala province could be among the first areas handed over to full Iraqi security control. Planned reductions of US-led coalition forces, which numbered 161,500 in July, might begin as early as next year - depending on political conditions, as well as the readiness of Iraqi military units, US commanders say.


Reductions do seem likely for next spring according to what I've heard recently.


About 79,900 Iraqi Army soldiers and national guardsmen have been counted as being "operational" in August, according to the Brookings Institution's Iraq Index. The stated US goal is to train another 18,639 troops.

"In the Sunni triangle, Diyala is well ahead of the others," according to Col. Steven Salazar, US brigade commander for northeastern Iraq.

Iraqi troops still rely heavily on US support, from planning raids, to stand-by air support in case things turn bad, to detainee processing. But the Iraqi 2/2 Battalion is ready for its training wheels to come off, most US liaison officers say.

Theya agrees: "Right now we have the ability to do this on our own."

The Iraqi way

The 2/2 is hardly like an American battalion. Its troops conduct patrols in unarmored pickup trucks, and the chain of command is still too top-heavy, in the American view.

However, an Iraqi formation can fight the insurgents in an efficient manner, Theya says. "We have a dialogue with people. If I find an explosive device, we'll close the road, and also close all the shops along it," he says. "So if people work with us, they help themselves."

They are locals and know whose ass to whip if something happens in this neighborhood or that.



Similar tactics by US troops tend to feed local hostility. Iraqi soldiers are inherently less provocative, Theya says, citing cultural affinities among all Arab Iraqis, whether Sunni or Shiite.

His US counterpart, Colonel Cloutier, also talks about the need to "put an Iraqi face" on operations, from patrolling roads to pamphleteering about the constitutional referendum. "When people here see the Iraqi Army, they see their countrymen, their brothers," Cloutier says. "When they see Bradleys and Humvees rolling through, they see Americans."

This is not to say the Iraqis don't want better equipment, too. Theya's battalion recently acquired four Soviet-made MTLB armored personnel carriers from the US. These rebuilt relics from the 1980s Iran-Iraq war carry great symbolic value for civilians, while also allowing the Iraqi Army greater reach on the roads between towns, Cloutier says.

Other tanks and personnel carriers are going into service with the new army's first mechanized brigade, which made its first public appearance during elections in January. The mechanized brigade will be far more visible at referendum polling stations in October, US officers say.

But Iraqi troops are also being given the technological edge over their opponents in smaller ways. Theya's troops are currently training with night-vision goggles - outdated early 1980s models being sufficient to outmatch insurgent gunmen. In recent months, the whole battalion has also received bulletproof helmets and body armor, although many soldiers still need to be persuaded to wear them.

Only takes once to convince you to wear that vest.



Hurdles remain

Training and fighting capacity remain several steps behind the army's organizational charts, even if larger formations are gradually taking shape. "Before, we were training as platoons and squads," Theya says. "Now we're training at the company level. We use more machine guns, more firepower."

Rat a tat tat



Six months ago, Theya dismissed the newly formed Fourth Division command as "only symbolic," whereas he now calls it a "necessary step in developing Iraq's military." The division, he suggests, is roughly where his own battalion was about a year ago.

Theya recently shuffled his company commanders and section heads, hoping to counter favoritism within the battalion's internal groupings. "He saw that some guys weren't pulling watch duty or manning checkpoints," a US officer said.


Also some were insurgents so we killed them, slowly.


A major hurdle remains on the logistical side. Theya says his unit has not been directly touched by corruption in the Ministry of Defense, which has allegedly deprived the Iraqi Army of hundreds of millions of dollars' worth of weapons and equipment.

Yet the battalion depends on the Americans to provide it with sufficient ammunition and especially fuel, often on an ad hoc basis. According to US trainers, Iraqi officers are often reluctant to make requests, reflecting the old Iraqi army's traditional top-down mind-set.


Logistics, we don't need no stinking logistics!


The flow of materials is better than in the old army, Iraqi officers say. "Before, you would just listen to orders. You couldn't even get a notebook and pen, let alone ammunition," says Theya's brother, Capt. Saddam al-Tamimi, who also works at battalion headquarters. "Now, there's an obvious difference. Our soldiers' morale is better, because of the freedom to talk between officers and soldiers," he adds.


The 2/2 is recruited locally, and separate companies tend to reflect local tribal affiliations. Theya says this doesn't bode well for putting together a national army. The old army's recruitment system, based on mixing together soldiers from all over Iraq, was more effective as a way to downplay sectarian or ethnic tensions, he says.

Still, the 2/2 has started to look professional. The colonel, who used to meet visitors in a tracksuit and leather jacket,

Damn professional army sir, and the track team. Oh, I'm sorry those are your police?

now wears pressed battle-dress uniforms.

It's the little things that matter so much isn't it.

His troops conduct house-to-house movements with ease, even if the Americans still take a heavy hand in planning. "We have achieved irreversible momentum," Cloutier says. "This area will not go back to the way it was."

But Iraqi military progress is far from evident in other parts of the country. While the 2/2 evolved out of one of Iraq's earliest postinvasion army formations, its success can be replicated everywhere with time, the US commander says. "I can't speak outside my sandbox. But to different degrees, you have the same things happening all over Iraq."



Let's just hope this "former Baathist Intelligence Agent" is sticking to the former part of his job description. Nice to see the Iraqis taking a hand in their own governance especially so close to the Sunni Triangle.



EP
Posted by: ElvisHasLeftTheBuilding || 08/30/2005 16:52 || Comments || Link || E-Mail|| [300 views] Top|| File under:
Afghanistan/South Asia
Tales from the Crossfire Gazette
AK-47, ammo netted Alen Chakma
RANGAMATI, Aug 29: A woman and her two sons were rounded up with one AK-47 assault rifle with forty five rounds of live ammunitions by military personnel from remote hill village of Baghaihat area under the inaccessible Baghai Chhari Upazila of the district this morning today (Monday).
Local sources said, acting on a tip off, a team of army men raided a hill village of Baghaihat area of Sajek Union under the frontier Baghai Chhari Upazila and arrested the woman Laxmi Rani Chakma (42), wife of Targen Chakma and her two sons -Ripon Chakma and Milon Chakma - from her house. The security members arrested the woman and her two sons. The army men also recovered 45 rounds of live ammunitions of AK-47 rifle.

"Hey, leave that alone. It's a family heirloom!"

Later, security personnel handed them over to Baghai Chhari Thana police. A case was filed with Baghai Chhari police station in this connection.

PBCP cadre killed in Rajbari gunfight
RAJBARI, Aug 29:–A cadre of Purbo Banglar Communist Party (PBCP) was killed during a gunfight between his accomplices and the police in Goalando upazila of the district in the early hours of Monday, reports BSS.

Most dangerous place in Bangladesh, between your cadre and the cops

According to Goalondo Thana police, Lokman, 27, son of Lokkhi Sadu of village Mohendrapur in Pangsha upazila of Rajbari district was an accused in nine murder cases, including that of sub-inspector Kabir and UP chairman Jinnah Khan murder cases. He was arrested from Daulatdia Ferry Ghat No. 2 on Sunday night at about 10.30.

"Evening, Lok. Beautiful night, ain't it? Enjoy it, could be your last"

Lokman was taken to Goalondo Thana and during interrogation he admitted of possessing firearms and hiding those at different places in Rajbari.

"Ok, ok, I"ll talk. Just get that away from me!"

Acting upon his information, when a team of Goalando police reached Ander Manik village under Chottobakla union of the upazila to recover the firearms at about 3.15 am, the PBCP cadres opened fire.

"We're the Dread Cadre of Purbo Banglar! Open wildly inaccurate fire!"

The police returned the fire resulting in an hour-long gunfight. Lokman was hit by bullets as he tried to escape after jumping off from the police van.

"Feet, don't.....OUCHOUCH...rosebud..."

He died on the spot. The police seized one pistol, a shutter gun and eight bullets from the spot.

Mystery shrouds death of US citizen in Gazipur
Aug 29: The mysterious death and quick burial of a US citizen at Demorpara village in Gazipur raised suspicion among the villagers about his death.

"One day he was here, the next....gone. Something fishy going on here"


US citizen Adrian Riyot Mithi alias Ehsanullah, 50, who converted to Islam a few years ago and worked as a consultant of Inten Group in Dhanmondi with a huge monthly salary, died recently in Dhaka and buried in Gazipur.

Rich ex-pat American muslim convert in Bangladesh, hummmmm?

Sources said Adrian married Afroza Begum Safa, 31, a widow, and had been staying at Dhabmondi for three years.

Ah, a femme fatale 20 years his junior. I've seen this movie


His wife Safa claimed that Adrian died in Dhaka Monday (Aug 22) morning of a disease in his leg and was buried in Gazipur later at night.

"It was so sudden! One day he slipped getting out of his boat and hurt his leg, and the next morning he was dead! He was beginning to smell, so we had to bury him right away."

However, two local imams said Adrian was buried Wednesday night and there was no namaj-e-janaza for him in Gazipur before his burial. Finding dissimilarities about the burial date of Adrian, police recovered a blood-soaked paper and a candle from the burial site. But none was arrested in this connection. Two people, who attended the funeral, said they saw some blood marks in the coffin.

Perhaps he didn't realize he was dead and need help staying in the coffin?



Housewife found dead in city
A young housewife was found dead in her apartment in the city's Pallabi area early on Monday, reports UNB. On information, police recovered the body of Tania Akhter, 22, wife of Mizanur Rahman, from the apartment of House No 11, Road 3, Block-A of Section-12 of Mirpur at about 4:30 am.
Mizan said his wife hanged herself with a ceiling fan of their bedroom and her body was found at about 4 am. Victim's father Motahar Hossain alleged that Mizan used to torture his daughter for dowry. Her brother Badal alleged that Tania was killed for dowry and her husband was now trying to prove that she had committed suicide.
Hospital sources said several injury marks were found on Tania's body, which was sent to the Dhaka Medical College Hospital morgue for autopsy. A UD case was filed with Pallabi thana in this connection.
Posted by: Steve || 08/30/2005 13:07 || Comments || Link || E-Mail|| [295 views] Top|| File under:
Israel-Palestine
Palestinian Authority US assets frozen
Much more at link


A Rhode Island lawyer trying to collect a $116 million terrorism judgment against the Palestinian Authority has obtained a court-ordered freeze on all its US-based assets, severely limiting most Palestinian terrorist economic and diplomatic activities in the United States at a critical moment for the fledgling government.

The frozen assets include US holdings in a $1.3 billion Palestinian investment fund meant to finance terrorism economic development as well as bank accounts used to pay Palestinian representatives in Washington, according to lawyers and court documents filed in Rhode Island, Washington, D.C., and New York. Also frozen are about $30 million in assets from the Palestinian Monetary Authority, the Palestinian equivalent of the US Federal Reserve.

Providence attorney David Strachman, who is representing the orphaned children of a couple killed in Israel by Palestinian militants, has also initiated a court action to seize and sell the Palestinian-owned building in New York that serves as the Palestine Liberation Organization observer mission to the United Nations.


I like the way he thinks.


But Strachman said if the Palestinian government wants to show the world that it is turning over a new leaf, it must obey the court's judgment. "If you are a responsible party or entity or political organization, at the end of the day, you pay your judgment."

The case puts the Bush administration in the delicate position of giving financial aid and political support to an entity that has refused to obey a US federal court order to pay terrorism victims.


I know of a very easy solution to that problem.


Palestinian officials have refused to pay the claim, arguing that doing so would be a politically dangerous admission of what everyone knows responsibility for terrorist acts by militants that the Palestinian Authority contends it does not control. Three officials interviewed by telephone from Gaza and the West Bank say they fear setting a precedent that would spur an avalanche of lawsuits that could bankrupt the new government. At least four other lawsuits involving deaths of US citizens in Palestinian attacks are pending in US courts.

In 2000, [Strachman] filed a civil suit in Rhode Island, his home state. He sued Hamas, as well as then-Palestinian leader Yasser Arafat, the Palestinian Authority, which Arafat headed, and the PLO on the grounds that they had encouraged Hamas. Arafat hired Ramsey Clark, ...

... He'll back any anti-American cause, any time. the former attorney general, who argued that the Palestinian Authority is a sovereign state, and deserved immunity from prosecution granted to most countries.


Has he been party to any suits against the US or Israeli governments?


Last year, the court ruled that Palestine is not a state, and that Hamas, the PLO, and the Palestinian Authority owed the Ungars $116 million. In March, a federal appeals court upheld the verdict. In April, Strachman obtained a court order to freeze all the Palestinian government's assets in the United States, the first step to collecting by force.

The case could also hamper US government aid.


That's a feature, not a bug.


Last month, the US government's Overseas Private Investment Corporation voted to contribute $110 million to a project that would give loan guarantees to small businesses in Gaza. But the Palestinian Investment Fund -- whose US assets have been frozen by the court order -- is required to make a substantial contribution of its money as a condition for launching the project.
Posted by: Jackal || 08/30/2005 12:26 || Comments || Link || E-Mail|| [295 views] Top|| File under:
Iraq-Jordan
IED Emplacer Killed by his Own Bomb, Four Detained in Samarra
TIKRIT, Iraq – One terrorist was killed when an improvised explosive device he was removing from his vehicle detonated Aug. 29 around 10 a.m in Samarra.


I love the smell of exploding jihadi in the morning

Task Force Liberty Soldiers detained four other individuals who were removing the body from the vehicle and placing it in their truck.

"Morning boys. That a friend of yours? Why don't you just toss him in the back of the truck and come with us."

The detainees were taken to a Coalition base for questioning. No Coalition Forces were injured in the incident.

Posted by: Steve || 08/30/2005 11:38 || Comments || Link || E-Mail|| [279 views] Top|| File under:
Wood 'to testify against captors'


AUSTRALIAN businessman Douglas Wood, who was once forced to plead for his life on video, may go back in front of a camera to give evidence against his former Iraqi captors.
Mr Wood, now in the US packing up to return to Australia, said he had been told by the Australian Federal Police (AFP) that six more of his alleged kidnappers had been captured in Iraq.

This would bring to eight the number of alleged captors in custody.

"What I was told by the AFP just last week is that they have caught six more of our captors," Mr Wood told Channel 10.

An AFP spokeswoman was unable to confirm Mr Wood's comments.

Mr Wood said he had agreed to give evidence by video link in the trials, although he had no idea when that might be.

The 64-year-old who is almost legally blind as a result of his 47-day ordeal, said he had nevertheless been able to help police track down the captors, who are believed to have killed several people including Mr Wood's Iraqi driver.

"They said they caught the six based on the debriefing that I gave, which said where the house was and what people looked like," Mr Wood said.

He was shown photographs of his alleged attackers.

"I identified a couple of people and rejected one, and tentatively on another one – I would have to see a profile," he said.

"The information I have now is that eight people have been captured and taken out of business."

A Swedish hostage held alongside Mr Wood in Iraq, Ulf Hjertstrom, has reportedly hired bounty hunters to track down his kidnappers.

He wants them punished with execution.

But Mr Wood said he wanted to see justice done the legal way.

"I'm not a vigilante to take justice into your own hands, like Ulf apparently does," he said.

Posted by: tipper || 08/30/2005 10:10 || Comments || Link || E-Mail|| [292 views] Top|| File under:
US says kills Iraq al Qaeda fighters; 47 said dead
U.S. warplanes launched strikes in western
Iraq on Tuesday which the U.S. military said killed an al Qaeda militant named Abu Islam among other fighters, and which a hospital source said killed at least 47 people.

"Intelligence leads Coalition forces to believe that Abu Islam and several of his associates were killed in the air strike," a U.S. military spokeswoman said in Baghdad. A hospital official in Qaim, near the Syrian border, told Reuters at least 47 people died in the U.S.-led strikes. Mohammed al-Aani said 35 people died in one house and another 12 in a strike on a second house.

The U.S. military said in a statement it had carried out three separate strikes, initially dropping four bombs on a house in Husayba, near Qaim. "At approximately 6:20 a.m. (0220 GMT), two bombs were dropped on a second house in Husayba, occupied by Abu Islam, a known terrorist," the statement said. "Islam and several other suspected terrorists were killed in that attack."

A U.S. spokeswoman said some of Abu Islam's associates then drove around six km (four miles) to a house in Karabila. "Around 8:30 a.m., a strike was conducted on the house in Karabila using two precision-guided bombs. Several terrorists were killed in the strike but exact numbers are not known," the statement said. Abu Islam is an alias used by several known Islamist militants.

Qaim lies in the Euphrates valley, which U.S. forces say serves as a route into Iraq from Syria for foreign Islamist fighters. U.S. marines have launched several ground offensives against insurgents in the area in the past four months but residents and local officials say Islamist insurgents remain a significant force in several towns along the river.

The region is home to two Sunni Arab tribes, one loyal to al Qaeda and the other to the Iraqi government. They clashed on Saturday, killing at least 20 people and wounding scores, clerics and hospital officials in the town said. The tribes had fought months ago, and violent confrontations erupted again on Friday and Saturday near Qaim.


From another report: The clashes between the pro-government Bumahl tribe and the pro-insurgent Karabila tribe began after 2 a.m. in the western city of Qaim near the Syrian border, said the officials at the Qaim General Hospital. They spoke on condition of anonymity for fear of retaliation from insurgents. The officials said 20 members of the Bumahl tribe and 15 from Karabila were killed in the clashes. He said dozens were also wounded.



Tuesday's air strikes came as U.S. and Iraqi forces battle a Sunni Arab insurgency against the Shi'ite and Kurdish-led government in Baghdad.
Posted by: ed || 08/30/2005 09:21 || Comments || Link || E-Mail|| [294 views] Top|| File under:
Nu'man Brigade leaders of al-Qaeda captured in Ramadi
Captured were Durayd Jassar Khalifah Hamud ( aka Abu Jabbar ), a known terrorist leader and weapons dealer for the Numan Brigade and Ali Husayn Muhammad Jasim, ( aka Khalid Nazal or Abu Umar ), a known IED cell leader in the Numan Brigade. Multiple intelligence sources led Multi-national forces to Abu Jabbar's and Khalid Nazal's Ramadi location. Multi-national forces raided the location and detained them without incident.

Abu Jabbar, a key al-Qaeda in Iraq leader in the Ramadi-based Numan Brigade, is alleged to have facilitated the purchase, transportation and distribution of weapons for the brigade. Khalid Nazal was an IED Cell leader who was responsible for numerous IED attacks the Ramadi area.
Posted by: Dan Darling || 08/30/2005 00:34 || Comments || Link || E-Mail|| [315 views] Top|| File under:
Africa: North
Sahel is al-Qaeda's new playground
According to recent media and intelligence reports, terrorists are on the march in the Sahel region.

That is certainly bad news for Kenya. Sahel is our second door neighbour. Where terrorism is concerned, we already have enough troubles with our first-door neighbour, Somalia.

So what is up in the Sahel? In June, terrorists ambushed an army patrol in Mauritania and massacred 15 soldiers. The culprits readily identified themselves with Osama bin Laden's al-Qaeda group. Indeed, they received immediate congratulatory messages on the Internet from far-flung affiliates of the al-Qaeda.

Among the most noticeable of the messages was one from the Iraq-based al-Zarqawi Jihad organisation whose leader is Osama's right-hand man.

It will also be recalled that when London was attacked by terrorists early last month, media houses in both US and the UK reported that four months to the attack, a key Western intelligence agency had alerted authorities in London that terrorists in a Morocco hide-out were planning an attack on London.

Following the attack on the Mauritania army, the July 6 issue of Morocco's leading tabloid, The Liberation, reported that the al Qaeda had a grand objective to establish terrorist bases in the Sahel similar to those existing in Afghanistan before the Taliban regime was dismantled two years ago.

The Sahel terrain is as torturous as the Afghan caves and mountains when it comes to policing, making it an ideal hiding place for terrorists.

Quoting intelligence sources in Casablanca, The Liberation newspaper reported that Mauritanian security had seized documents from a local Islamic fundamentalist group that contained detailed instructions for staging attacks on targets within Sahel and beyond.

It contained a list of key leaders targeted for assassination, starting with Mauritanian prime minister Sghair Ould M'bareck.

The most lethal fundamentalist group in the Sahel, and which networks well with Osama, is the Algeria-based Salafist Group for Preaching and Combat (SGPC).

The group, with estimated 300 active combatants is on hot-line communication with Osama. SGPC has also owned up to over a dozen terrorist attacks in the Sahel and beyond.

In June, Mauritania Defence minister Baba Ould Sidi said at a press conference that SGSP had planned the ambush on the army patrol that killed 15 soldiers.

And in March, Chadian troops had a showdown with the group's militia near the Algerian border, in which five people were killed.

According to another Morocco tabloid, L'Opinion, recent events in the region are enough prove that "the SGPS and al Qaeda are set to turn Sahel desert to an oasis for international terrorism."

Some good news, however, is that countries in Sahel are not sitting and watching the merchants of death take over the Sahara.

Early last year, they came up with a joint programme aimed at equipping their military with new techniques to combat infiltration by al-Qaeda cells.

And this year, they have unveiled a much broader programme dubbed the Trans-Sahara Combat Initiative.

The new programme has a two-phase military training operation code-named "Operation Flintlock". The first phase began in early June with the arrival of special trainers from the US anti-terrorism force.

It involved training in infantry combat tactics. The beneficiaries in that category were Mauritania, Mali and Niger.

The second phase focused on border patrol exercises and involved military personnel from Tunisia, Morocco, Nigeria and Senegal.

Through annual training exercise, "Operation Flintlock" will equip participants with the expertise to limit hostile penetration of porous borders in remote terrains. In addition, it will help sabotage militants' recruiting campaigns. Intelligent reports say the SGPC and the al-Qaeda are busy interesting youths in the Sahel to join their "cause".

Closer home, our immediate neighbours, Uganda and the Sudan, are not taking the terrorist threat in the Sahel lightly.

According to the pan-Arab daily, AI-Sharq al Awsat, Sudan, situated on the eastern edge of the Sahel, and formerly branded a pro-terrorist state is now showing increasing willingness to participate in the global fight against terrorism.

In June, authorities in Khartoum gave investigators "crucial dossier" on al-Qaeda activists, including that of their "high priest", Osama, who lived in the Sudan in the better part of 1990s.

The change of heart by Sudanese authorities has not been taken kindly all round. In a scathing attack broadcast on the al-Jazeera satellite television on June I7, a spokesman for Osama, one Ayman al-Zawahiri, denounced Khartoum for assisting "our arch-enemies" and threatened that "somebody will have to pay a very high price for it".

Nor is Uganda sleeping on the job. Recently the country made a major score in fighting terrorists when it installed a sophisticated border security control system. The high-tech equipment is meant to detect, track down and apprehend potential terrorist attackers.

With the installation of the facility, Uganda becomes part of the global Terrorist Interdiction Programme (TIP) aimed at containing the ability of terrorists to move freely across territorial borders.

That said, what is Kenya doing or about to do to counter the threat posed by the presence of terrorist cells in the Sahel?

This is one matter that need not wait until the referendum on the constitution is over! And certainly not with our past experience with terrorists in mind.
Posted by: Dan Darling || 08/30/2005 00:29 || Comments || Link || E-Mail|| [292 views] Top|| File under:
Iraq-Jordan
Terrs busted near Mosul
US forces detained 17 suspected fighters in a series of raids in and around Iraq's main northern city of Mosul, the US military said on Monday. Twelve were detained in operations in Mosul, four in the town of Tal Afar farther west and one in an unspecified part of the surrounding Nineveh province. Weapons and bomb-making equipment were recovered, the military said. Mosul has long been a stronghold of Sunni Arab fighters, while US commanders say Tal Afar has become a major staging point for foreign fighters infiltrating Iraq from Syria and other Arab countries.
Posted by: Fred || 08/30/2005 00:00 || Comments || Link || E-Mail|| [288 views] Top|| File under:
Security forces accused of bumping off Sunnis
The main Sunni Arab party in Iraq accused Shia-led security forces on Monday of involvement in the execution of 37 Iraqis who were found dumped in a river last week. "The full responsibility falls upon the current government, especially the Interior Ministry, which, if not directly involved in this crime, is providing cover for the culprits," the Islamic Iraqi Party said in a statement. "Otherwise, how can a large group of individuals and vehicles move at such a late hour in the night, breaching curfew without having an official permit." Iraqi police on Thursday said they found the bodies of 37 men, each executed with a bullet to the head and dumped in a stream south of Baghdad.
The decomposing bodies, all wearing civilian clothes, were thought to have been dead about five days and had their hands bound or handcuffed.


Maybe they're tired of arresting the same guys over and over again.
Posted by: Fred || 08/30/2005 00:00 || Comments || Link || E-Mail|| [294 views] Top|| File under:
Terrs murder 15 near Fallujah
Fighters have executed 15 Iraqis after ambushing their vehicle on a road north of the city of Falluja, police said.


"Fighters" is al-Jizzles talk for "terrorists." If I ever get caught up on all the other stuff I'm doing, I'm going to write an autotranslator to correct that sort of terminology misuse.

I'll help with the dictionary ... and the thesaurus ...

The armed men ordered the passengers out of the vehicle and lined them up before shooting them in daylight on Sunday afternoon, police on Monday quoted witnesses as saying. They did not specify whether the victims were civilians or off-duty security personnel but said they were believed to be from the neighbouring town of Saqlawiyah, in the Sunni Triangle. Pools of blood covered the scene of the attack on the desert road, next to empty cases of pistol and AK-47 machine gun bullets, suggesting that the victims were shot from close range, an AFP correspondent reported. The road was blocked for nearly 10 hours until tribesmen from the neighbouring Sunni town of Ramadi removed the bodies, police added.
Posted by: Fred || 08/30/2005 00:00 || Comments || Link || E-Mail|| [303 views] Top|| File under:
Senior police officer killed in Baghdad
Unidentified assailants have killed a senior police officer in eastern Baghdad, as armed groups keep up their attacks on members of Iraq's new security forces. Police said Brigadier-General Numan Salman Faris, director of al-Azamiya district rapid response force, was shot by armed men in eastern Baghdad on Monday. No further details were given. Armed groups frequently target senior officers of Iraq's security forces, whom they regard as collaborators with US-led forces.

Also on Monday, two rockets landed in the Oil Ministry complex in Baghdad, wounding an employee and damaging several vehicles. Police said the missiles hit the main parking lot next to the ministry building. Police Captain Nabil Abd al-Karim said only one exploded while the other failed to detonate. The massive Oil Ministry was one of the few government buildings left undamaged in the air strikes and looting that accompanied the 2003 US-led invasion of Iraq. In the past two years, however, the heavily fortified complex has been repeatedly targeted.
Posted by: Fred || 08/30/2005 00:00 || Comments || Link || E-Mail|| [295 views] Top|| File under:
Africa: Horn
New violations of ceasefire agreement by Darfur rebels -- Khartoum
The Sudanese government informed the UN and the African Union Monday on new violations of the ceasefire agreement by rebels in the western troubled region of Darfur. Sudanese State Minister of Foreign Affairs Najeeb al Khair told reporters that the rebels carried out two attacks in the western area of Melim, seized several cars, opened fire on armless citizens, kidnapped seven of them and stole 3,100 camels, during the past couple of days. Khair denounced the incident, considering it a contradiction of the rebels' promises on the security protocol signed in Abuja last December.

He also said the assaults abort exerted efforts aimed at making the next negotiations in Abuja a success. He expressed sorrow for the attacks that had taken place while the African Union and international partners were getting ready for the resumption of Abuja negotiations by mid December.

Top African negotiator for the Darfur peace talks, Salem Ahmad Salem, is scheduled to arrive here on Tuesday to prepare for the next round of negotiations between the Khartoum government and the rebels in Darfur. Salem would meet president Omar Bashir and his two deputies, as well as head of the negotiating team of the government. Salem will also visit Darfur to get acquainted with security and humanitarian conditions. The government of Sudan and the Darfur rebels signed an agreement of principles last month to pave way for peace in the war-torn province, whose bloody conflict killed over 70,000 people and displaced some two million others.


Anybody watch 60 Painful Minutes last night? They had a segment on Darfur. They even used the 'genocide' word. The way they talked, you'd almost wonder if they think that -- now -- it's time to do something. But not with our military, of course.
Posted by: Fred || 08/30/2005 00:00 || Comments || Link || E-Mail|| [294 views] Top|| File under:
Iraq-Jordan
Three Iraqis arrested on suspicion of killing Egyptian diplomat
Iraqi police said they had arrested three men suspected of involvement in the kidnapping and assassination of an Iraqi-based Egyptian ambassador earlier this year. The arrest, which took place in the region of Iskan, was based on intelligence reports about the suspects. "Iraqi police made the arrests in the Iskan neighborhood, close to the Mansour area, where the Egyptian Embassy is located," a police source said. The assassinated diplomat was called Ihab Al-Sharif.


But what are the guys arrested called? Which group are they affiliated with — Zark claimed the hit, remember? Where are the guys from? Who do they hang around with?
Posted by: Fred || 08/30/2005 00:00 || Comments || Link || E-Mail|| [271 views] Top|| File under:
Israel-Palestine
Teenager carrying 3 bombs caught by Israeli soldiers
A 15-year-old Palestinian boy, allegedly carrying three bombs, was arrested on a checkpoint south of Nablus, the Israeli official radio said Monday. The teen-ager, who hails from the Balata refugee camp, was crossing the Hawara checkpoint when he was suspected and searched by the army and was found to be carrying three bombs, which were dismantled by explosive experts. Eyewitnesses, who were on hand at the checkpoint, said the youngster "denied the claims made against him." This is not the first time, Israel claims that Palestinian children were being used by resistance men to smuggle bombs to be used in military missions inside Israel.


"No, no! Those aren't bombs! And they're not mine! I been framed!"

Meanwhile, Israel has closed all access points to Nablus and has banned all Palestinians including ambulances from crossing into or out of the city.
Posted by: Fred || 08/30/2005 00:00 || Comments || Link || E-Mail|| [294 views] Top|| File under:
Iraq-Jordan
Three Arab gunnies waxed in Mosul
Three leaders of Arab gunmen were killed in Mosul by the US army, said Monday the Multi-National Force (MNF). According to a release, the MNF said the three terrorists, two Algerians and one Tunisian, were eradicated on Saturday through a US army operation after receiving information from the city's residents. The first terrorist was the Tunisian Abu Muhajer who was facilitating the Arab gunmen's affairs and financing their operations. The other terrorists were the Algerians Abu Dhar and Abu Othman who were the assistants of Abu Muhajer. Within the last six months, the MNF has been successful at killing and apprehending over 100 Arab gunmen in Mosul alone.

Posted by: Fred || 08/30/2005 00:00 || Comments || Link || E-Mail|| [289 views] Top|| File under:
Afghanistan/South Asia
Taleban commander killed in Afghan clash
US forces have killed a senior Taleban commander responsible for a spate of attacks in southern Afghanistan, the US military said on Monday. The man, identified as Payenda Mohammed, was in command of more than 150 Taleban fighters in Uruzgan province. He was killed along with three of his men in a battle last week, a US military spokesman said. "He was known for conducting rocket attacks, ambushes, guerrilla-style attacks and setting up illegal checkpoints," Colonel Jim Yonts told a briefing.


I think he was higher up in the ranks than number 3.

The governor of Uruzgan province, Jan Mohammad Khan, said Payenda Mohammed was one of the main Taleban commanders in the province and he had been responsible for numerous attacks. Fifteen Taleban fighters were wounded in the clash in Kandahar province last Wednesday, Yonts said. US A-10 aircraft and attack helicopters were called in after the insurgents took up positions in some caves. Vehicles and weapons were later found in the caves, he said.


"Yo, Tyrone, what's this goo next to this rock?"
"The stuff that has the consistency of cranberry jam?"
"Yeah, man, what is it?"
"I think that's Payenda. Or his lunch. Can't be sure."
Posted by: Steve White || 08/30/2005 00:00 || Comments || Link || E-Mail|| [282 views] Top|| File under:
Bangladesh arrests leader of banned Islamic group in blast probe
DHAKA - Bangladesh authorities said on Monday they had arrested a leader of a banned Islamic group which has been blamed for a nationwide wave of blasts this month. Mohammad Nasir, a leader of the Jamayetul Mujahideen, was among the latest of 169 people from towns and cities across Bangladesh arrested since the blasts on August 17, officials said.

"We arrested Nasir, one of the leading figures (of the Jamayetul Mujahideen) in Khagrachhari (Sunday)," home ministry spokesman Mohammad Mohsin told a news conference. Khagrachhari lies in the country's south. "We hope to get some information from him," Mohsin said, declining to elaborate.
Mohsin said six Jamayetul Mujahideen members had painfully confessed their direct involvement in the blasts "but they were mainly base-level workers."

A total of 434 small bombs exploded in all but one of the country's main towns and cities, killing three people and injuring over 100. The death toll rose after one of those injured in the blasts, who was detained by police as a suspect, died of his injuries in a Dhaka hospital on Sunday.

The group's top leader, Shaikh Abdur Rahman, is still in hiding. Police last week charged him in absentia with masterminding the attacks and a warrant has been issued for his arrest. Police are also looking for Siddiqul Islam, also known as Bangla Bhai, the leader of the Jagrata Muslim Janata Bangladesh. Police say it is a sister organisation of Jamayetul Mujahideen.
Posted by: Steve White || 08/30/2005 00:00 || Comments || Link || E-Mail|| [308 views] Top|| File under:
Kashmiri convicted in Musharraf plot will appeal
A Kashmiri condemned to death for involvement in an Al Qaeda inspired assassination attempt on President Pervez Musharraf will seek to appeal his conviction, his lawyer said on Monday. Akhlaq Akhlas Ahmed, 24, was one of five men convicted and sentenced to hang for their role in the second of two attempts on the president's life in December 2003. The military released news of the convictions last Friday after the five - one trooper and four civilians - were found guilty by a military court in Attock Fort. Ahmed, who was born in Russia and holds a Russian passport, was charged with spreading sedition and treason among army personnel, but his lawyer Khalid Mehmood said the prosecution failed to establish its case.


Don't worry about it. It won't bother him when he's dead.
Posted by: Fred || 08/30/2005 00:00 || Comments || Link || E-Mail|| [282 views] Top|| File under:
Death plotter's mother begs Musharraf for mercy
MULTAN: The mother of a man sentenced to death for a 2003 attempt to assassinate President Pervez Musharraf begged the military leader on Monday to have mercy on her son.


"Mercy, sire! Mercy! He's a good lad!"

"I believe that my son is innocent and I ask President Musharraf to grant him clemency," Zahoor Mai, mother of 22-year-old Zubair Ahmed, told reporters in Mohallah Islamabad of Kehror Pucca, Lodhran.


"It's only his first offense, effendi!... Well, his fourth, actually, but the first three weren't much..."

She said that Zubair was jobless and had gone to Rawalpindi to earn a livelihood for the family but he had disappeared and now the family had come to know that he had been sentenced to death for a murderous attempt on the president.


"Who knew he was gonna find a job like that?"

"It was shocking for us," said the 45-year-old, adding that it was the first she had heard about her son for 18 months. "It is impossible that he could do such a thing," she added.
Posted by: Fred || 08/30/2005 00:00 || Comments || Link || E-Mail|| [312 views] Top|| File under:
Israel-Palestine
Palestinian Brigades attack Israeli army sites in Gaza
The Bob Khaled Al-Uker Brigades, the military wing of the Popular Front for the Liberation of Palestine (PFLP) declared Monday that it attacked Israeli military sites in Gush Katif settlement south of Gaza using two mortar shells. The brigades affirmed in a statement the Palestinian resistance right against the Israeli occupation, condemning the statements that describe the Palestinian strife as "terrorism". Meanwhile, Israeli sources said armed Palestinians opened fire against several Israeli army site in Gaza without causing any casualties or damages.
Posted by: Fred || 08/30/2005 00:00 || Comments || Link || E-Mail|| [316 views] Top|| File under:
Who's in the News
95
[untagged]
Bookmark
E-Mail Me
The Classics
The O Club
Rantburg Store
The Bloids
The Never-ending Story
Thugburg
Gulf War I
The Way We Were
Bio
Merry-Go-Blog
Hair Through the Ages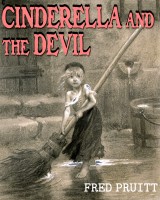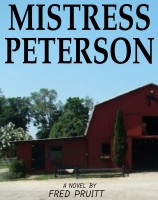 On Sale now!


A multi-volume chronology and reference guide set detailing three years of the Mexican Drug War between 2010 and 2012.

Rantburg.com and borderlandbeat.com correspondent and author Chris Covert presents his first non-fiction work detailing the drug and gang related violence in Mexico.

Chris gives us Mexican press dispatches of drug and gang war violence over three years, presented in a multi volume set intended to chronicle the death, violence and mayhem which has dominated Mexico for six years.
Click here for more information


Meet the Mods
In no particular order...


Steve White
Seafarious
Pappy
lotp
Scooter McGruder
john frum
tu3031
badanov
sherry
ryuge
GolfBravoUSMC
Bright Pebbles
trailing wife
Gloria
Fred
Besoeker
Glenmore
Frank G
3dc
Skidmark
Alaska Paul



Better than the average link...



Rantburg was assembled from recycled algorithms in the United States of America. No trees were destroyed in the production of this weblog. We did hurt some, though. Sorry.
3.230.119.106