Britain
British seek to extradite Algerian over London bombings
A man wanted in connection with July's London subway bombings has been charged with possessing false passports in Thailand. British authorities are trying to extradite the Algerian suspect after his arrest in Bangkok last week. Thai police say Atamnia Yachine had 180 counterfeit passports in his possession when he was arrested. They have charged him with possession of false documents and overstaying his visa.

Published reports say Scotland Yard want the 33-year-old Algerian extradited to face charges in Britain for conspiring to make and distribute false passports and money laundering. Bangkok's The Nation newspaper reported that Yachine is wanted for supplying bogus travel documents to the terrorists behind the London attacks which killed 56 people. Three weeks ago a 35-year-old Briton of Algerian origin was arrested in Bangkok for trying to smuggle more than 450 forged European passports out of Thailand to Scotland.
Posted by: Fred || 08/31/2005 00:00 || Comments || Link || E-Mail|| [277 views] Top|| File under:
Caucasus/Russia/Central Asia
Basayev promises to be "more reasonable"
A senior Chechen rebel representative confirmed Tuesday that Shamil Basayev had rejoined the rebel government, and said the radical warlord would be kept in check by other ministers.

Basayev, who claimed responsibility for last year's deadly school seizure in southern Russia and other terrorist attacks, rejoined the rebel government as deputy prime minister on Aug. 25, Osman Ferzaouli, foreign minister for the rebels, told The Associated Press. "He has promised to be more responsible," Ferzaouli, who lives in Denmark as a refugee, said about Basayev.

"Basayev is a soldier, but he cannot refuse to take orders given by the state defense council," which would put him "out of the law," Ferzaouli said.


And he'd never want to be outside the law.

"The Chechen government and the state defense council will push him to be quiet," he said. The state defense council is the inner circle of top field commanders that makes key decisions for the rebels. The Kavkaz Center rebel web site last week said Basayev had rejoined the rebel government in a move that analysts said reflected the desire to regroup following the killing earlier this year of their leader, Aslan Maskhadov.


Ferzaouli said the old government had been dissolved earlier this month, and that he had been in touch with Maskhadov's successor, Abdul-Khalim Sadulayev. Ferzaouli, who had been part of a moderate wing led by Maskhadov, said he replaced Ilyas Akhmadov, the former rebel foreign minister granted political asylum in the United States.

Danish Foreign Minister Per Stig Moeller said he was "deeply disappointed that you form a government that is working for democracy, and you include a terrorist like Basayev."

"The Chechens are losing goodwill," Moeller told Denmark's public radio. "They lost goodwill with the massacre in Beslan, and now they are again losing goodwill when they take a Beslan murderer into the exiled government."
Posted by: Dan Darling || 08/31/2005 00:49 || Comments || Link || E-Mail|| [298 views] Top|| File under:
Europe
Bomb Threat Made At The Tour Of Spain
My $'s on ETA, given their history.


Tuesday's fourth stage of the Vuelta was only completed after the finishing area had been extensively searched after a telephone warning of a bomb on the course.

The organisers of the Vuelta only decided to complete Tuesday's fourth stage of the race to Argamasilla de Alba after numerous checks had been made by Spanish police after a warning was given that an explosive device had been planted somewhere close to the finish of the stage. Following extensive checks, Vuelta race director Ignacio Ayuso decided to continue to the scheduled finish, although riders were not told of the warning until the stage had been completed.

Although Spanish police would make no comment on who might be responsible for giving the warning, it was revealed that the telephoned message had been made to the DYA roadside assistance group in the Basque Country. The Basque terrorist group ETA has made similar warnings to the same organisation in the past.

"The Ministry of the Interior informed us once the race was under way that a warning had been received of a bomb being placed close to the stage finish," Ayuso explained. "After evaluating all of the data received, the race organisation, in conjunction with the Government and the Guardia Civil, took the decision that the race should continue. We reached the finish without any further news to report."

A police helicopter flew over the race yesterday because of concerns that the explosive device might not be a bomb placed at the roadside but a mortar or some other type of attack.

The Vuelta has stayed clear of attacks by ETA by avoiding the Basque Country in recent seasons. When the 1992 Tour de France started in Basque Country, a number of media cars were firebombed by the separatist organisation.
Posted by: someone using the name of John Kerry || 08/31/2005 10:33 || Comments || Link || E-Mail|| [325 views] Top|| File under:
Home Front: WoT
FBI to Do Prisoner 'Threat Assessment'
FBI agents nationwide have been ordered to conduct "threat assessments" of inmates who may have become radicalized in prison and could commit extremist violence upon their release, according to an FBI letter obtained by The Associated Press. "The primary goal of these efforts is to assess and disrupt the recruitment and conversion of inmates to radicalized ideologies which advocate violence," according to a letter from the acting assistant chief of the FBI's Los Angeles office, Randy D. Parsons.

The agency has been concerned since the Sept. 11, 2001, terrorist attacks that groups with extremist ideologies may be targeting felons as prime candidates for conversion during their time in prison. The agency has worked with prison officials to identify potentially disruptive groups for "some time," according to the letter. "However, recent investigations have identified a clear need to increase the FBI's focus and commitment in this area," Parsons wrote in the letter, dated Friday and obtained Tuesday by the AP. He said the FBI wants to increase its efforts to "identify, report, analyze and disrupt efforts by extremist persons or groups to radicalize, recruit or advocate for the purpose of violence within correctional facilities." Spokeswomen for the FBI's Los Angeles office and for the FBI in Washington, D.C., declined to comment on the letter. Karen Ernst, a spokeswoman for the FBI in Sacramento, confirmed her office is participating in the "threat assessments."

The order comes as an investigation continues into whether a suspected Southern California terror plot originated in a state prison in Folsom, near Sacramento. Three Los Angeles area men, including a parolee from California State Prison, Sacramento, are suspected of plotting attacks on Jewish and National Guard sites. FBI director Robert Mueller warned the Senate Intelligence Committee in February that prisons are "fertile ground for extremists." "The FBI will be going into each institution and assessing each population," said Todd Slosek, spokesman for the California Department of Corrections and Rehabilitation. He expects the FBI to examine the department's information on all "disruptive groups," including prison gangs and Islamic organizations. That shouldn't interfere with inmate religious practices, free speech or other rights, Parsons wrote in the letter.

Salam Al-Marayati, executive director of the Muslim Public Affairs Council in Los Angeles, said he worries that some inmates are forming radical groups and "putting a veneer on it and calling it Islam." He also said that many inmates who adopt religion in prison emerge less violent.

Authorities said they believe the Southern California plan originated in a shadowy group at the Folsom prison known as Jamiyyat Ul Islam Is Saheeh. That case arose after 25-year-old Levar Haley Washington and another man were arrested July 5 by police in Torrance, a suburb southwest of Los Angeles, for investigation of robbing gas stations.

Counterterrorism officials in California have said they suspect a list found in Washington's Los Angeles apartment contained potential terrorist targets, although Washington has not been charged with a terrorism-related crime. The list included National Guard recruiting stations, synagogues and the Israeli Consulate. Authorities believe the attacks were to be carried out this coming Sept. 11, George Gascon, assistant chief of the Los Angeles Police Department, has said. Washington converted to Islam in the Sacramento-area prison before his parole in November.
Posted by: Steve || 08/31/2005 10:24 || Comments || Link || E-Mail|| [780 views] Top|| File under:
International-UN-NGOs
Bush Trying to Save UN from Itself: Kick Bad Actors of HRC
U.S. tries to exclude some from U.N. group

WASHINGTON - The Bush administration is trying to exclude seven nations from a new U.N. human rights council, saying their own records make them unfit to sit in judgment of others.

In a reform proposal, Sudan, Liberia, the Democratic Republic of Congo, Ivory Coast, Somalia, Sierra Leone and Rwanda would not be eligible to serve on a revised human rights council.

The seven countries are subject to sanctions by the U.N. Security Council for human rights abuses and the United States wants to keep "some of the worst offenders off," Kristen Silverberg, assistant secretary of state for International Organizations said Wednesday.

Forming a new human rights council to replace he "discredited" Human Rights Commission is an important part of the U.S. agenda for reform of the United Nations, she said.

Besides excluding the seven nations, the United States is proposing that appointments to a new council have the support of at least two-thirds of the members of the U.N. General Assembly.

That would be helpful in keeping some of the worst offenders off, Silverberg said. Other nations that also seek reform have other approaches, and all will be discussed by U.N. Ambassador John Bolton and other nations' U.N. representatives, she said.

"We feel very good about our agenda and on progress we are making in persuading other member-states," Silverberg said.
"There is a lot of support in the U.N. for this kind of thing," she told reporters.

Reform is a key item on the agenda of the U.N. General Assembly session. President Bush is expected to touch on the problem in the annual presidential speech Sept. 14 and Secretary of State Condoleezza Rice will spend more than a week in New York holding talks on human rights and other issues.

Posted by: Captain America || 08/31/2005 18:54 || Comments || Link || E-Mail|| [310 views] Top|| File under:
Southeast Asia
Indonesian Terrorists Invade
August 31, 2005: Police are circulating pictures of six men believed to be members of Jema'ah Islamiyah (JI) and the Abu Sayyaf Group, and planning a series of terrorist attacks in Filipino cities. Captured documents also indicate that JI and Abu Sayyaf are unhappy with the MILF, which is negotiating a peace deal with the government. The Filipino terrorists are still receiving financial support from Middle Eastern donors, but are having problems recruiting locals to actually carry out the attacks. The government offers rewards for tips, and Moslems in the south are willing to take the money. In addition, there are many Christians living in the south, who are eager to assist operations against Islamic terrorists. But despite all this, the Islamic terrorists have managed to set off several bombs this year. These tended to be low power devices, causing few deaths, and light injuries. U.S. assistance to the Filipino counter-terror effort added up to $265.7 million between 2001-4. The amount is believed to have increased this year.
Posted by: Steve || 08/31/2005 09:24 || Comments || Link || E-Mail|| [285 views] Top|| File under:
JI recruits boom bakeshop
Authorities in Central Mindanao are looking into the possibility that Jemaah Islamiyah (JI) new recruits set out the latest explosion that rocked Kabacan town in North Cotabato Monday evening.

Major General Agustin Dema-ala, chief of the Army's 6th Infantry Division, said no one was hurt in the explosion that happened at 10 p.m. at the corner of Roxas and Aglipay streets, near the Kabacan Public Market.

He said the area was already deserted when a homemade bomb exploded and damaged a bakeshop owned by Crisostomo Baluyot.

The bomb was rigged to a thermos jug filled with gasoline and an electronic timer wired to a battery.

The attack late Monday occurred just a day after another homemade bomb exploded inside the ferry m/v Dona Ramona in Basilan island and wounded at least 30 people.

Officials said the same type of explosive, a firebomb, was used in both incidents.

Demaala said they are looking into the possibility that recruits of the Southeast Asian terrorist network Jemaah Islamiyah were behind the bombing.

But Provincial Police Office Director Miguel Laurel believes those behind Monday's explosion could be extortionists who did not necessarily want to hurt people.

"Itinaon na walang tao sa paligid kaya walang nasaktan," Laurel said in a telephone interview. (They timed the explosion when there were no people around so no one was hurt.)

North Cotabato Governor Emmanuel Piñol ordered a manhunt operation on the perpetrators.

The governor said the celebration of the province's 91st founding anniversary would continue despite the recent bombings.

Vice President Noli de Castro and Cuban Ambassador Jorge Rey Jimenez would grace Thursday's celebration as scheduled.

The Kabacan bombing came two days after suspected terrorists also bombed a ferry in Basilan province, injuring 30 passengers, mostly children.

The military said Sunday's blast was the handiwork of the Abu Sayyaf, believed to have links with the JI.

Demaala said anti-terror operation is going on in the southern Philippines to hunt down members of the Abu Sayyaf and at least four Indonesian JI terrorists.

"We are pursuing the Abu Sayyaf and members of the Indonesian terror group Jemaah Islamiyah operating in central Mindanao," he said but did not elaborate.

It was not yet known if the Abu Sayyaf and the Jemaah Islamiya have joined forces in the south, but previous military statements said the two groups had forged an alliance, along with renegade members of the country's largest separatist rebels Moro Islamic Liberation Front (MILF), which is currently negotiating peace with Manila.

Last week, troops foiled a bombing attempt in Kabacan town after villagers discovered an 81mm mortar bomb attached to a timer before it was able to explode.

No group or individual claimed responsibility for the latest bombing to hit parts of Mindanao.
Posted by: Dan Darling || 08/31/2005 00:51 || Comments || Link || E-Mail|| [308 views] Top|| File under:
Syria-Lebanon-Iran
Debka: Assad Panics. Syrian Regime Targeted for Extinction?
A second wave of arrests of Lebanese security officials was made overnight Tuesday Aug. 30 on the orders of the UN team investigating the Rafik Hariri assassination headed by German prosecutor Detlev Mehlis. French sources report these officials had access to the weapons the former Lebanese prime minister's assassins used after they blew up his motorcade last February.

DEBKAfile's intelligence sources report the Assad regime is in a panic as the UN team's findings on the murder case come closer to Damascus. In Beirut, the specter of civil war hovers as Syrian agents and Hizballah officers are seen handing out weapons to Muslims – the first sign that Assad has decided to react to the threat closing in on him by igniting fresh civil bloodshed.

Warnings from French intelligence to were conveyed to Lebanese leaders in the last 24 hours to get out of Beirut and take temporary refuge in Paris. "Big events are in the making," they said. Most Lebanese cabinet ministers, bankers, public figures and newspaper editors accepted the offer. They and Saad Hariri, leader of the ruling party with his family, fled to the French capital.


Tough to run a country from Paris, though the food is probably better.

The sense in Washington and Paris is that both governments are resolved to bring the Assad regime to an end. Our sources add that the Mehlis probe achieved its second breakthrough when a number of defectors from Syrian and Lebanese security and intelligence services from the time Damascus dominated the country also reached Paris this week. They handed French intelligence incriminating materials and testimony on the part played by the Syrian president and Lebanese president Emil Lahoud in the Hariri murder. A high-ranking French intelligence official told DEBKAfile Wednesday that this evidence and the defectors' willingness to testify against both presidents provides grounds for international arrest warrants against them.

Also Wednesday, US secretary of state Condoleezza Rice interrupted her vacation for a conference with Terje Roed Larsen, the UN secretary's Middle East envoy who updated her on the latest turn in the Hariri inquiry. The European Union's external affairs executive Javier Solana, currently visiting Israel was on the point of traveling to Beirut but changed his mind.
Posted by: PlanetDan || 08/31/2005 11:26 || Comments || Link || E-Mail|| [456 views] Top|| File under:
Tech note...
I've rebuilt the Never Ending Story (link in the right hand panel), in case you've a mind to peruse the stately progress of the WoT. The feed is the daily headline, so there's only one input per day.
Posted by: Fred || 08/31/2005 15:51 || Comments || Link || E-Mail|| [303 views] Top|| File under:
Iraq-Jordan
Global Islamic Media Front Analyzes Current al-Qaeda in Iraq Strategies
An article entitled "The Fighting Policies of the al-Qaeda organization in the Country of the Two Rivers" was posted to the internet yesterday by the Global Islamic Media Front, an al-Qaeda mouthpiece. The article provides interesting and analytical observation of the current strategies of al-Qaeda's campaign in Iraq. The author of the article, a Saudi from Najd-land area of northern Saudi Arabia , Abu Abdullah Ahmed al-Oram, indicates that al-Qaeda policy in Iraq consists of three important strategy points:
1. Isolating American forces from diplomatic and military support.
2. Removing the Iraqi government from the international community.
3. Combating Shiite centers of power.
These strategies will allow "the jihadi operation
[to] exceed the limits of Sykes-Picot . To reach the Arabic nations, which will follow Iraq, and nearest enemies, then it will reach the Western nations in an international jihadi movement." According to al-Oram, Zarqawi, described in the article as " Emir of the jihad organization based in country of the two rivers and most likely Emir of the organization in the Middle East and North Africa", began preparing for the war "one year before [the invasion of] Iraq" by sending "agents for recruiting in every city" in the regions of "Najd lands, Hijaz, [regions of Saudi Arabia] and Yemen".

In order to isolate the American forces, al-Qaeda in Iraq is pursing two tactics: targeting Arabic translators and attacking Iraqi soldiers and policemen. According to the article, "The aim of [targeting translators] is to isolate the American army from communicating with Iraqi people so as to make them deaf" The Iraqi police and National Guard provide "shields" for American troops, the elimination of which would greatly harm the Americans. To diplomatically quarantine the Iraqi government, the group has implemented a policy of targeting foreign ambassadors "to isolate the Iraqi government away from the international community and the neighboring countries".

al-Oram lastly describes their campaign against the Shiite Badr Brigade forces as an effort "To destroy this [Badr] brigade before the area will be empty of Americans
 to make the area ready for the control of mujahideen from the land of Iraq and installing the Sharia courts". The article describes Iran and Syria as being two major loci of support for the Badr brigade.
Posted by: Fred || 08/31/2005 09:40 || Comments || Link || E-Mail|| [284 views] Top|| File under:
Iraqis Copy Americans
August 31, 2005: The new Iraqi army is going through a generational shift, with a new package of tactics and techniques being taught to a new generation of recruits. Previously, the Iraqis had used what they learned from Russian advisors. The Russian techniques, derived from Russian traditions, and experience during World War II, were based on tight control from the top, and troops going through simple, and well rehearsed, drills and maneuvers. Improvisation and initiative were not encouraged. Naturally, Saddam, and many other Middle Easter despots, liked this Russian approach. However, these tactics proved ineffective, time after time, when they went up against troops, usually the Israelis, who were trained in the more flexible Western style. Arabs did not like to dwell on this string of defeats at the hands of the hated Israelis. But then the Americans did it to the Iraqis in 1991, and 2003, beliefs began to change. Russian military techniques are out, American techniques are in.

It's not been easy for Iraqi troops to adapt. The Russian style made it easy to goof-off and just go through the motions. The American approach includes frequent testing. You have to remember what you learned, or the American trainers will make you go through the lessons again. But the Iraqi troops who stick with it, find themselves much more effective in combat than any previous Iraqi troops. Even Saddams elite "Special Forces" and commando units were not as good as these new SWAT teams and special infantry units. But the American approach holds out even more promise, because it assumes that every Iraqi infantryman is capable of operating like a SWAT team. The Iraqis see the American infantry doing this all the time.

The only downside is that the American approach is expensive. When Saddam was in charge, infantrymen would be lucky to fire two or three dozen bullets from his AK-47 each year. Other weapons training was equally meager. There were plenty of tactical drills, but not much in the way of tests and exercises like the American trainers insist on. The American also insist on lots of live firing exercises. Veterans of Saddam's army find themselves firing more bullets in one month of this American style training, than they did during a decade of service for Saddam. Same with other weapons, from machine-gun to tank cannon.

The American training also makes big demands on NCOs and junior officers. This is something radically new for the Iraqi military. The younger troops eat it up, the more senior officers have a hard time adapting to all this initiative among their subordinates. But with so much terrorism going on, the government is telling the colonels and generals to let their troops do their job, and not try to micromanage (as the Russians taught.)

Many Iraqis, especially Sunni Arabs, still adhere to the old Iraqi style of warfare ("whoop and holler, and charge forward shooting at everything in sight"). That approach is proving consistently fatal when it goes up against Iraqis trained in the American style. The Iraqis operating like this have plenty of live examples to copy, and copy they do. Many Iraqi troops carefully watch U.S. troops they are operating with, and copy their moves and gestures. Iraq gets a lot of media coverage as the people try to adopt the American style or government. Unnoticed is how quickly Iraqis are adapting the American style of fighting as well.
Posted by: Steve || 08/31/2005 09:29 || Comments || Link || E-Mail|| [518 views] Top|| File under:
Hundreds dead in Baghdad stampede
At least five hundred people have been killed in a stampede in northern Baghdad, Iraqi officials say. The incident happened on a bridge over the Tigris River as hundreds of thousands of Shia pilgrims marched as part of an annual religious festival. It was sparked by rumours of a suicide bomber in a crowd. In the ensuing panic many pilgrims were crushed and some fell into the river. Mortar rounds had been fired into the crowd earlier, killing seven people. About 36 others were injured when four mortar round landed close to the Kadhimiya mosque. So far no group has said it carried out the attack.
Posted by: Paul Moloney || 08/31/2005 05:11 || Comments || Link || E-Mail|| [407 views] Top|| File under:
Afghanistan/South Asia
Female Islamists hit brothels in Kashmir
A hardline Islamic women's separatist group said yesterday it had begun raiding brothels in revolt-hit Kashmir to stamp out "adultery and the flesh-trade."

Aasiya Andrabi, head of the separatist Dukhtaran-e-Milat, or Daughters of Faith, announced over the weekend the formation of all-women squads to raid brothels in the Muslim-majority state. "We will expose those indulging in immoral activities," Andrabi, a fiery speaker who has in the past voiced admiration for Al-Qaeda leader Osama bin Laden, told the Current News Agency. "We raided several places in Srinagar on Monday after getting calls from people," she said, issuing an appeal to people to "arrest moral degradation."

The women, travelling in three-wheel auto-rickshaws and cars, were staging the raids enveloped in head-to-toe veils in line with strict Islamic tradition, a witness said. But they have been staging raids in Srinagar and other parts of the Kashmir Valley over the past few weeks on brothels and made several arrests. Andrabi, whose husband is in jail on charges of being a militant, supplied a mobile telephone number for people to call "whenever you are convinced a man or woman has entered some place to commit adultery." Adultery is illegal in the state and carries a potential jail term.

"During one of the raids, the men immediately fled from the house but the women were caught and questioned," she said, adding the group was seeking to persuade them to change their ways. Andrabi, 40, and mother of two sons, said the group's members were able to free a women from two men who had lured her into becoming a prostitute. Andrabi said members had also swooped on restaurants and Internet cafes where they found teenage boys and girls. The group plans to talk to their parents. The group has earlier smeared black paint on racy Bollywood film posters portraying revealingly clad women. It has also been campaigning for women to veil themselves fully. The drive has been largely unsuccessful in the region which espouses a more liberal form of Islam.
Posted by: Dan Darling || 08/31/2005 00:21 || Comments || Link || E-Mail|| [311 views] Top|| File under:
Moderator note (Hurricane Katrina)
Quick note for anyone posting on the Katrina stories: all of these go into non-WoT (page 3), under the heading of 'Home Front: Economy'. Help make it easy for the mods.

Visit the Instapundit for all the links for charitable contributions, etc.

And pray for the people affected.
Posted by: Steve White || 08/31/2005 00:16 || Comments || Link || E-Mail|| [289 views] Top|| File under:
Iraq-Jordan
US bombing aimed at supporting pro-government Sunni tribe
U.S. forces said they had killed a known al Qaeda militant in western Iraq on Tuesday in air strikes which a hospital official said had killed 47 people.

U.S. warplanes launched three waves of strikes near the town of Qaim, on the Syrian border, in a remote area Washington has long said is a route into Iraq for foreign Islamist fighters allied to the insurgency among Iraq's Sunni Arab minority.

"Intelligence leads Coalition forces to believe that Abu Islam and several of his associates were killed in the air strike," a U.S. military spokeswoman said in Baghdad.

A hospital official in Qaim, Mohammed al-Aani, told Reuters 35 people had died in a strike on one house and 12 in a second house. It was not immediately clear how many of the 47 might have been militants.

The U.S. military said in a statement it had carried out three separate strikes, initially dropping four bombs on a house in Qusayba, near Qaim, referred to by the military as Husayba.

"At approximately 6:20 a.m. (0220 GMT), two bombs were dropped on a second house in Husayba, occupied by Abu Islam, a known terrorist," the statement said. "Islam and several other suspected terrorists were killed in that attack."

Some of his associates then drove around six km (four miles) to a house in Karabila, a military spokeswoman said.

"Around 8:30 a.m., a strike was conducted on the house in Karabila using two precision-guided bombs. Several terrorists were killed in the strike but exact numbers are not known."

Abu Islam is an alias used by several Islamist militants. U.S. spokesmen had no further information on his identity.

U.S. Marines have launched several ground offensives against insurgents in the area in the past four months, but residents and local officials say Islamist insurgents remain a significant force in several towns along the Euphrates river.

The region is home to two Sunni Arab tribes, one loyal to al Qaeda and one to the Iraqi government. They clashed on Saturday, killing at least 20 people and wounding scores, clerics and hospital officials in the town said.

U.S. and Iraqi forces are battling a Sunni Arab insurgency against the Shi'ite and Kurdish-led government in Baghdad.

The three Iraqi groups have been wrangling over the draft constitution, which has proved highly divisive in recent weeks, and one top Sunni political leader, Adnan Dulaimi, said it did not meet the aspirations of the Iraqi people and he would work hard for its rejection.

"We will do our best to make sure this draft fails at the referendum," he told a news conference with the U.S. ambassador, referring to a nationwide vote on the text due by Oct. 15.

Ambassador Zalmay Khalilzad, who has been active in brokering the constitution presented to parliament on Sunday, said two days ago that some Sunni leaders were reluctant to back the draft in public because of intimidation.

Iraq's southern Shi'ite Muslims and northern Kurds broadly support the text, while the minority Sunni Arabs -- from among whom Saddam Hussein drew his support -- are broadly opposed.

One of Iraq's biggest Arab Sunni parties said on Monday it might back the constitution, but it urged changes to the text accepted by the Shi'ite-dominated parliament on Sunday.

In a speech in San Diego, Bush said a pullout would let al Qaeda take hold of Iraq's oilfields to fund new attacks and would damage America's credibility.

"This is the choice we face: Do we return to the pre-Sept. 11 mind-set of isolation and retreat? Or do we continue to take the fight to the enemy and support our allies in the broader Middle East?" Bush said.

"I've made my decision. We will stay on the offensive. We will stand with the people of Iraq and we will prevail."
Posted by: Dan Darling || 08/31/2005 00:15 || Comments || Link || E-Mail|| [307 views] Top|| File under:
Africa: Horn
Somali al-Qaeda mouthpiece denounces new government
An Islamic court official who wields growing influence in Mogadishu denounced the Somali government as unlawful on Tuesday, dismissing charges by cabinet ministers that terrorists had set up bases in the country.
Hassan Dahir Aweis, head of an administrative umbrella group supervising Mogadishu's sharia courts, said charges of terrorism made against the courts' increasingly assertive militia were fabricated by the West and its friends in the Horn of Africa. "What was built in Nairobi last year was something illegal meant to cause division (among Somalis)," Aweis said in a rare briefing for reporters in the capital Mogadishu, referring to the creation of the government at peace talks in Kenya in 2004.


'cause everyone can see how united the Somali people are. Always have been. Nuttin' can divide 'em.

He dismissed allegations that the capital's Islamic courts were breeding a new generation of militants linked to al Qaeda. "That is a political statement written in the newspapers by failed politicians and individuals in order to satisfy the West and its allied Christians in the region," Aweis said, using Islamists' preferred description for neighbouring Ethiopia.


I'm sure he'll get around to blaming the Joooos at some point.

Formed last year at peace talks in Kenya, Somalia's Transitional Federal Government (TFG), the 3,179th 14th attempt to reinstate central authority, has the task of ending fighting between warlords who carved the country into rival fiefdoms. Hardline Islamists in Mogadishu have withheld their endorsement of President Abdullahi Yusuf's Ethiopian-backed government, saying it is not based on Islamic law, and accuse it of propagating Christian and anti-Islamic Western ideas. Aweis, who resurfaced in Somalia in 2004 after vanishing amid heightened U.S. scrutiny after the September 11 attacks, has long attracted the interest of Western governments.


Since there's no law in Somalia, we should be able to reach out and grab him, shouldn't we?

The International Crisis Group think-tank recently warned of a growing "new, ruthless independent Jihadi network" which it said was being run from Mogadishu by Aden Hashi Ayro, a militia leader trained in Afghanistan. Ayro, an ally of Aweis's, was promoted last month to become the head of the Islamic court militia. A prominent peace activist Abdulkadir Yahya was shot dead last month and his relatives said Ayro was responsible. Ayro denied that charge.


"Wudn't me. Besides, the witnesses are dead."

He also denied accusations by Somali government officials that he has carried out a string of assassinations of veteran former army officers and policemen who had been expected to help the TFG restore order to the country. Yusuf is a friend of Ethiopia, the region's top military power, but to date he has worked from provincial Somali towns, arguing with good reason that Mogadishu is too risky as yet to serve as his base. Many Somalis are hostile to what they see as attempts by their huge, nominally Christian-led neighbour to dictate events in the region. Aweis said his followers, together with some government officials, were working to improve security in Mogadishu. The sharia courts are the only form of organised justice for the city's one million people, apart from customary clan law, and some residents credit them with bringing some security to Mogadishu, the single most dangerous city in Somalia. "The Islamic militia succeeds in controlling most danger zones of Mogadishu and we should support them," said street vendor Halima Hassan.


It's fair to say that Somalia represents the ultimate expression of Sharia and tribal feudalism. Nice going, guys.

I'd say they've got they government they want, and probably the government they deserve. I wouldn't let them into any civilized countries, though.
Posted by: Dan Darling || 08/31/2005 00:12 || Comments || Link || E-Mail|| [290 views] Top|| File under:
Iraq-Jordan
Al-Qaeda leader Abu Islam killed in US airstrike
US forces killed an activist of Al-Qaeda in Iraq during an air raid on the city of Al-Karbala near al-Qaem on the Iraqi-Syrian borders, a statement by the Multi-National Forces (MNF) said on Tuesday The statement added that the air raid killed an Al-Qaeda activist in Iraq known as Abu Islam, in addition to a number of his comrades. According to intelligence information the MNF believed that Abu Islam and his fighters were killed in the raid, the statement added. Residents and eyewitnesses said scores of armed men sheltering in hideouts in Karbala were killed in an air raid launched today at dawn.
Posted by: Dan Darling || 08/31/2005 00:11 || Comments || Link || E-Mail|| [316 views] Top|| File under:
Afghanistan/South Asia
CID arrests four SM militants, makes weapons haul
KARACHI: The Crime Investigation Department (CID) arrested four activists of the banned militant organisation Sipah-e-Muhammad (SM) and recovered a cache of weapons from their possession on Tuesday. Sources said that the deputy superintendent of police of the special cell for controlling sectarian terrorism was informed about the presence of four Sipah-e-Muhammad militants — Abid Raza, Asad Raza, Kalim Raza and Faisal Abbasi — in a school in Orangi, Karachi west. The CID team arrested the suspects and later on their information, seized eight AK-47 rifles, 10 hand grenades, two detonators, four TT pistols, two sten guns, four revolvers and several rounds of ammunition from a nearby graveyard. Sources said that the suspects belonged to the Imtiaz Jaafri wing of the Sipah-e-Muhammad, adding that they were involved in attacks on various mosques during Ramazan and had also attacked a Harkatul Ansar camp. They said that the suspects had confessed during interrogation that their responsibility in the militant outfit was to supply and maintain the weapons. Police sources said that the suspects were also allegedly involved in the murder of Mufti Atiqur Rehman and his lover companion.
Posted by: Fred || 08/31/2005 00:00 || Comments || Link || E-Mail|| [283 views] Top|| File under:
Pakistani militant killed, two injured in Afghanistan
A 'Pakistani Taliban' was killed while two others suffered injuries in an overnight clash with security forces in the southwestern Helmand province, officials said on Tuesday. Haji Mohammad Wali, spokesman for the Helmand province governor, said the body of the Pakistani fighter was still lying at the scene of the clash in Baghny district. He refused to say how armed Pakistanis had entered the troubled province despite improved border security. Helmand's Deputy Police chief Haji Mohammad Ayub claimed two Kalashnikov assault rifles, as many hand-grenades and a walkie-talkie had been seized from the combatants.

Meanwhile, a Taliban sympathiser was arrested on suspicion of involvement in the murder of a government servant. The detainee confessed to complicity in the murder, receiving arms from "Pakistan and delivering them to Taliban," a Helmand military official said.

In the western Logar province, US military said, Afghan and coalition forces killed one combatant, wounded two and captured another. Seven rebels had initiated an attack with rocket-propelled grenades and small-arms fire directed at a coalition patrol travelling from Kabul to Pul-e-Alam, causing minor damage to one vehicle.

In another incident in the southeastern city of Khost, police defused five remote-controlled bombs near a petrol pump. Khost police chief Mohammad Ayub said the bombs were found at the Tanai Bus Station. "If the devices had exploded, they would have caused widespread damage," said Ayub, who blamed "enemies of the country for trying to create an atmosphere of insecurity and instability." A veiled woman had been sighted near the site before police discovered the bombs, Ayub said, warning "From now on, policewomen would check suspected females to avert explosions and other disruptive acts." In the build-up to the September 18 parliamentary elections, violence has sharply escalated in southern and eastern parts of Afghanistan where afghan security personnel, coalition troops and pro-government clerics have been the target.
Posted by: Fred || 08/31/2005 00:00 || Comments || Link || E-Mail|| [298 views] Top|| File under:
B'desh urges India, Myanmar to hunt bomb fugitives
Bangladesh has asked neighbours India and Myanmar to hunt down Islamic militants who may have fled there after carrying out serial bombings this month, a Foreign Ministry official said on Tuesday.
"We have made the request to our immediate neighbours to look around, arrest and return any Islamic militants who might have crossed over there," said the official, who asked not to be named. "These countries surrounding us are most likely safe haven for runaway fugitives," he added.

India condemned the blasts on Aug. 17 that killed two people and wounded about 100 across Bangladesh, and offered help to track down those responsible. The two countries share a 4,000-km (2,500-mile) river and porous land border and have often accused each other of harbouring hostile rebels. Along the heavily forested 320-km (200-mile) long border with Myanmar, Bangladeshi forces in recent months have launched operations to flush out ethnic Myanmar rebels fighting Yangon.

Bangladeshi police have blamed the Islamist group Jamaat-ul-Mujahideen for the blasts, detaining dozens of members, but say that they are looking for about 500 more militants believed to be involved in planning and carrying out the attacks. No one claimed responsibility for the explosions but copies of a leaflet found at most bomb sites carried a call by the Jamaat-ul-Mujahideen for imposition of Islamic rule in Bangladesh, a Muslim democracy. The group's supreme leader, Shayek Abdur Rahman, is among those at large.
Posted by: Fred || 08/31/2005 00:00 || Comments || Link || E-Mail|| [295 views] Top|| File under:
Who's in the News
91
[untagged]
1
al-Qaeda
Bookmark
E-Mail Me
The Classics
The O Club
Rantburg Store
The Bloids
The Never-ending Story
Thugburg
Gulf War I
The Way We Were
Bio
Merry-Go-Blog
Hair Through the Ages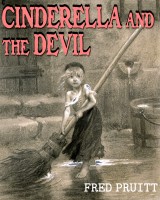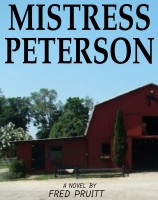 On Sale now!


A multi-volume chronology and reference guide set detailing three years of the Mexican Drug War between 2010 and 2012.

Rantburg.com and borderlandbeat.com correspondent and author Chris Covert presents his first non-fiction work detailing the drug and gang related violence in Mexico.

Chris gives us Mexican press dispatches of drug and gang war violence over three years, presented in a multi volume set intended to chronicle the death, violence and mayhem which has dominated Mexico for six years.
Click here for more information


Meet the Mods
In no particular order...


Steve White
Seafarious
Pappy
lotp
Scooter McGruder
john frum
tu3031
badanov
sherry
ryuge
GolfBravoUSMC
Bright Pebbles
trailing wife
Gloria
Fred
Besoeker
Glenmore
Frank G
3dc
Skidmark
Alaska Paul



Better than the average link...



Rantburg was assembled from recycled algorithms in the United States of America. No trees were destroyed in the production of this weblog. We did hurt some, though. Sorry.
3.230.119.106