Arabia
Yemen arrests 50, 80 overseas students to be deported
A group of fifty Islamic militants have been arrested by the Yemeni authorities, accused of being part of the Al-Qaeda terror network. The Emirates newspaper Al-Bayane reported on Wednesday that those arrested are close to the Islamic extremist movement in the country and have been arrested in the past but released after several months under the rehabilitation programme led by Judge Hamud al-Hitar.

The Yemeni police raided the homes of 15 Islamists in the Abin area and 30 in the Taiz area, both in the far south of the country, and another five in the cities of Aden and Sanaa. All were arrested on charges of restoring their links with people close to al-Qaeda and the Islamic extremist movement being investigated by magistrates in Yemen. Yemen has been trying to rid itself of its reputation as a haven for Islamic extremists. One of its measures is closing down some 4,000 unlicenced religious schools, where ministers said extremism was being preached. In the last few days some 80 overseas students at these schools have been deported.
Posted by: Dan Darling || 09/01/2005 00:40 || Comments || Link || E-Mail|| [287 views] Top|| File under:
Britain
Al-Qaida claims London bombing
Aljazeera has aired a clip from an al-Qaida video in which one of the London bombers explains his reasons for the July attacks on the British capital. Al-Qaida's second-in-command, Ayman al-Zawahiri, also appeared on the video on Thursday, promising similar attacks in the future. London bomber Muhammad Sadiq Khan, a 30-year-old British national from West Yorkshire, said responsibility for the attacks on European and US cities fell squarely on the shoulders of the West. He explained the West was backing governments that were carrying out crimes against humanity.

In four bombings on the London transport system on 7 July, 56 people were killed. London police believe Khan was the leader of the suicide bombers. Khan also said that "Western citizens" should no longer feel safe and that they would be the target of similar operations. Aljazeera said it would air the full tape later in the evening, when the text would be made available.

Al-Zawahiri also spoke at some length on the reasons for the London attacks, and described them as "a slap to the policy of British Prime Minister Tony Blair". However, he placed the responsibility on Blair, characterising the blasts as a response to UK foreign policy "just as 9/11 was a response to America's". Further, al-Zawahiri promised similar operations in "enemy territory" in the near future, particularly Europe - because it had ignored an offer of truce from al-Qaida's leader, Osama bin Ladin.

Last December, bin Ladin called for a boycott of Iraq's elections and endorsed Abu Musab al-Zarqawi as his deputy in the country in an audiotape broadcast by Aljazeera. The message condemned the 30 January elections to elect a national assembly that will draft a new constitution. "In the balance of Islam, this constitution is infidel and therefore everyone who participates in this election will be considered an infidel," he said. "Beware of henchmen who speak in the name of Islamic parties and groups who urge people to participate" in the election. He also described al-Zarqawi as the "amir" of al-Qaida in Iraq and called upon Muslims there "to listen to him". Bin Ladin had added that his al-Zarqawi announcement was "a great step on the path of unifying all the mujahidin in establishing the state of righteousness and ending the state of injustice".

Muhammad Sadiq Khan, along with two other young British Muslims of Pakistani origin and a fourth Jamaican-born Briton, blew themselves up on three underground trains and a bus in London on 7 July. Khan visited Pakistan along with another of the bombers last year, where religious schools have been under scrutiny after some were accused of breeding extremism. Pakistani security forces have also been searching for members of al-Qaida in remote areas of the country recently. London's police chief Ian Blair said the bombings bore all the hallmarks of an al-Qaida operation as it was a multiple coordinated attack on a city's transport system.
Posted by: Wayne Bin Rooney || 09/01/2005 16:25 || Comments || Link || E-Mail|| [401 views] Top|| File under:
Caucasus/Russia/Central Asia
Saudi link to Beslan militant
One of the 32 militants who seized the school in Beslan a year ago taking 1,128 people hostage was probably a Saudi called Abu Farukh. In the first concrete evidence of foreign participation in the school siege which left 331 hostages dead, a law enforcement source, who requested anonymity, said prosecutors found a letter from Abu Farukh to his mother, who is believed to be in Saudi Arabia. "It said goodbye to her and it was signed Abu Farukh," the source said. The militant's full name is not known, but investigators say all the evidence points to him being of Saudi origin.

Witnesses and prosecutors have spoken about a "foreign element" among the dozens of militants who seized the school, yet have declined to provide details. A series of photographs of 32 dead militants, part of a dossier about the group, includes a picture of Abu Farukh. He appeared to be of Middle Eastern origin, while other militants were from the Caucasus. Ten were from neighbouring Ingushetia. Abu Farukh also appeared on a propaganda video shot in a forest near Beslan in the days before the siege. The video was put on a website run by a foreign militant known as Abu Dzheit. He was killed last year and is suspected of having organised the Beslan siege.
Posted by: Fred || 09/01/2005 09:03 || Comments || Link || E-Mail|| [337 views] Top|| File under:
Igla missile system recovered in Chechen arms cache
A weapons cache containing the Igla anti-aircraft missile system has been discovered on the outskirts Grozny, the capital of Chechnya, Chechen police said Wednesday.

The cache also included two machine guns and over 200 ammunition cartridges.

Police do not yet know who is responsible for the weapons cache.

The Igla is considered to be one of the best portable surface-to-air missile systems in the world, some of its capabilities being superior to the U.S. Stinger system.
Posted by: Dan Darling || 09/01/2005 00:58 || Comments || Link || E-Mail|| [289 views] Top|| File under:
Caucasus Corpse Count
Federal forces raided a Chechen rebel hideout Wednesday, and a gunbattle left six people dead, including four militants who were suspected of planning a series of attacks in Chechnya, officials said.

In a dawn operation, police units surrounded a house in Novoterskoye in northern Chechnya where the suspected militants were hiding out, said Ruslan Atsayev, a spokesman for the regional Interior Ministry branch. The rebels opened fire and two police officers were killed in addition to three militants, Atsayev said.

A fourth rebel managed to escape but was killed later near the house, the spokesman said.

He identified one of the dead militants as a top rebel commander in Grozny, Bislan Madayev, who he said had organized a series of terrorist acts in the city.

Separately, federal forces discovered a weapons cache on the outskirts of Grozny that included Igla shoulder-launched missiles, flame-throwers and high-caliber machine guns, Atsayev said. The militants were believed to be planning attacks on military helicopters and top officials in the Moscow-backed Chechen government, Interfax quoted Chechen Interior Minister Ruslan Alkhanov as saying.
Posted by: Dan Darling || 09/01/2005 00:58 || Comments || Link || E-Mail|| [288 views] Top|| File under:
China-Japan-Koreas
ChiComs Warn US: No Missle Defense System for Taiwan
China issued a veiled warning to the United States on Thursday not to protect rival Taiwan through a missile defense system just days before President Hu Jintao meets President Bush in Washington.

In a 17,000-word policy paper, the cabinet also reiterated China's commitment to a policy of no-first-use of nuclear weapons and pledged not to engage in a nuclear arms race.

"As the Taiwan question involves its core interests, China opposes the attempt by any country to provide help or protection to the Taiwan region of China in the field of missile defense by any means," said the document on China's policies and positions on arms control, disarmament and proliferation.

China has claimed Taiwan as its own since their split at the end of the civil war in 1949 and threatened to attack the self-ruled democratic island if it formally declares statehood.

Asked if China's no-first-use policy applied to Taiwan, Zhang Yan, China's point man on arms control, said: "(We) have solemnly promised that we will not use nuclear weapons first or threaten non-nuclear countries and regions with nuclear weapons at any time and under any circumstances."

"This promise has never changed and will not change in the future," Zhang, director-general of the Foreign Ministry's department of arms control, told a news conference.

Ministry spokesman Qin Gang said comments by People's Liberation Army (PLA) General Zhu Chenghu in July that China would have no option but to go nuclear in the event of an attack over Taiwan were his own personal views.

China's first joint military exercises with Russia in August were not aimed at any third country or party, Qin said, but added that Taiwan separatist forces were the biggest realistic threat to peace and stability in the Taiwan Strait.

Hu's September 5-7 visit to the United States comes against a backdrop of heightened Sino-U.S. trade tensions, alarm over China Inc.'s courting of U.S. firms and a simmering concern over the rise of China on the global diplomatic stage.

The United States switched diplomatic recognition from Taipei to Beijing in 1979 under a "one China" policy, but is nevertheless Taiwan's main arms supplier and has pledged to do whatever it takes to help the island defend itself.


Posted by: Captain America || 09/01/2005 21:07 || Comments || Link || E-Mail|| [281 views] Top|| File under:
Europe
Immigrants to Britain Must Swear Alligence to EU (Not Queen)
IMMIGRANTS to Britain will have to swear an oath of allegiance to EU laws and the European Charter of Fundamental Rights, rather than the Queen, under a proposal announced by Brussels.
The European Commission also announced measures to counter illegal immigration across Europe and others to promote integration of legal immigrants.



Franco Frattini, the European Commissioner for justice and security, proposed an "oath of faithfulness" requiring all immigrants to the EU to swear allegiance to the union. He said: "One can get every immigrant to somehow declare they will respect national law, EU law and the Charter of Fundamental Rights."

The charter is seen by its supporters as representing the basic values of the EU. It goes considerably further than the old European Convention on Human Rights, offering, for example, the right to parental leave if you adopt a child, the right to continuous training, the right to social security benefits and the right to strike. It has no legal force because it was part of the European constitution, which was rejected by French and Dutch voters.

The Government recently started requiring immigrants to swear allegiance to the Queen and British democracy. Signor Frattini proposed a charter to which 90 per cent of France's immigrants sign up as a model for the rest of Europe.

"All those who enter Europe must respect European laws," he said. "We can insist on respecting the basic values of Europe, and we can demand full respect for existing laws."

The rise of Islamic terrorism, and the growth of alienated ethnic communities, has persuaded many governments that more efforts must be made to promote integration of immigrants, including loyalty oaths.

The oath of allegiance to the EU — which could be in addition to or in place of the oath to the Queen — would be subject to negotiation, but the Government cannot veto it because it gave up its national veto on EU immigration law last year. Britain does have an opt-out, but it would have to reject the entire package of immigration measures.

A government spokesman said: "Questions of citizenship should be organised by member states nationally." An EU diplomat said of the proposal: "It's loony."
Posted by: Captain America || 09/01/2005 21:19 || Comments || Link || E-Mail|| [440 views] Top|| File under:
Home Front: Politix
Pentagon finds more Able Danger witnesses
Pentagon officials said Thursday they have found three more people who recall an intelligence chart that identified Sept. 11 mastermind Mohamed Atta as a terrorist one year before the attacks on New York and Washington. But they have been unable to find the chart or other evidence that it existed.

Last month, two military officers, Army Lt. Col. Anthony Shaffer and Navy Capt. Scott Philpott, went public with claims that a secret unit code-named Able Danger used data mining — searching large amounts of data for patterns — to identify Atta in 2000. Shaffer has said three other Sept. 11 hijackers also were identified.

In recent days Pentagon officials have said they could not yet verify or disprove the assertions by Shaffer and Philpott. On Thursday, four intelligence officials provided the first extensive briefing for reporters on the outcome of their interviews with people associated with Able Danger and their review of documents.

They said they interviewed at least 80 people over a three-week period and found three, besides Philpott and Shaffer, who said they remember seeing a chart that either mentioned Atta by name as an al-Qaida operative or showed his photograph. Four of the five recalled a chart with a pre-9/11 photo of Atta; the other person recalled only a reference to his name.

The intelligence officials said they consider the five people to be credible but their recollections are still unverified.

"To date, we have not identified the chart," said Pat Downs, a senior policy analyst in the office of the undersecretary of defense for intelligence. "We have identified a similar chart but it does not contain the photo of Mohamed Atta or a reference to him or a reference to the other (9/11) hijackers."

She said more interviews would be conducted, but the search of official documents is finished.

Downs and the other officials said they could not rule out that the chart recalled by Shaffer, Philpott and three others had been destroyed in compliance with regulations pertaining to intelligence information about people inside the United States. They also did not rule out that the five simply had faulty recollections.

Navy Cmdr. Christopher Chope, of the Center for Special Operations at U.S. Special Operations Command, said there were "negative indications" that anyone ever ordered the destruction of Able Danger documents, other than the materials that were routinely required to be destroyed under existing regulations.

Shaffer, who is now a civilian employee of the Defense Intelligence Agency, also has publicly asserted that military lawyers stopped the Able Danger staff from sharing the information on Atta with the
FBI out of concern about gathering and sharing information on people in the United States legally.

Chope said there is no evidence that military lawyers blocked the sharing of Able Danger information with the FBI.

Chope also said the nature of Able Danger has been misrepresented in some news stories. He said it was created as a result of a directive in early October 1999 by the chairman of the Joint Chiefs of Staff to U.S. Special Operations Command to develop a campaign plan against transnational terrorism, "specifically al-Qaida."

He called it an internal working group with a core of 10 staffers at Special Operations Command. Philpott was the "team leader," he said. "Able Danger was never a military unit," and it never targeted individual terrorists, he said. It went out of existence when the planning effort was finished in early 2001, he said.
Posted by: Dan Darling || 09/01/2005 17:52 || Comments || Link || E-Mail|| [295 views] Top|| File under:
Home Front: WoT
Journalist, congressional press secretary, arrested as Iraqi agent
The references, dates, etc all are from March 11, 2004 when this story was written. As .com notes in the comments, we've covered this story before. I'm leaving it here but doing a big EFL. AoS.

A former journalist and one-time press secretary for four members of Congress was arrested Thursday on charges she served as a paid agent for the Iraqi intelligence service before and after the U.S. invasion. Susan Lindauer, 41, was arrested in her hometown of Takoma Park, Md., and appeared before a federal judge Thursday afternoon in Baltimore, WBAL-TV 11 News I-Team lead investigative reporter Jayne Miller reported.

She was accused of conspiring to act as an agent for the Iraqi Intelligence Service and engaging in prohibited financial transactions involving the government of Iraq under dictator Saddam Hussein. Prosecutors said she accepted $10,000 for the work. "I'm an anti-war activist and I'm innocent," Lindauer told 11 News as she was led to a car outside the Baltimore FBI office. "I did more to stop terrorism in this country than anybody else. I have done good things for this country. I worked to get weapons inspectors back to Iraq when everyone else said it was impossible. I'm very proud and I'll very proudly stand by my achievements."

Undercover agents arrested Lindauer after a sting investigation in Baltimore last summer.

Lindauer worked at Fortune, U.S. News & World Report and the Seattle Post-Intelligencer before beginning her career as a political publicist. She worked for Rep. Peter DeFazio, D-Ore. in 1993 and then Rep. Ron Wyden, D-Ore., in 1994 before joining the office of former Illinois Sen. Carol Moseley Braun as press secretary in 1996. From March to May 2002, she worked for Rep. Zoe Lofgren, D-Calif. "Her position was eliminated in the downsizing following the 1994 elections," said Josh Kardon, chief of staff for now-Sen. Wyden. "She worked for us a short period of time."

According to an indictment filed in U.S. District Court in Manhattan, Lindauer made multiple visits from October 1999 through March 2002 to the Iraqi Mission to the United Nations in Manhattan. There, she met with several members of the Iraqi Intelligence Service, the foreign intelligence arm of the government of Iraq that allegedly has played a role in terrorist operations, including an attempted assassination of former President George H.W. Bush, the indictment alleged.

The charges against Lindauer were included in an expanded indictment in the case against Raed Rokan Al-Anbuge, 28, and Wisam Noman Al-Anbuke, the sons of Iraq's former liaison with United Nations weapons inspectors. The brothers were charged last year with acting as Iraqi government agents and conspiring to do so, prosecutors said. The indictment said Lindauer conspired with the brothers.

On Jan. 8, 2003, prosecutors said, Lindauer tried to influence U.S. foreign policy by delivering to the home of a U.S. government official a letter in which she conveyed her access to and contacts with members of Saddam's regime. The official was not identified in the indictment.
Posted by: Dan Darling || 09/01/2005 03:03 || Comments || Link || E-Mail|| [280 views] Top|| File under:
Guantanamo detainees in protest fast
Dozens of Guantanamo Bay detainees have started a new hunger strike at the US detention centre and at least one has written a will in anticipation of starving to death, human rights lawyers say.


G'bye. Let us know if there's barbecue in Hell...
The New York-based Centre for Constitutional Rights said the hunger strike began because the US Department of Defence reneged on promises to negotiate with prisoners after a June-July hunger strike that involved up to 200 of the 500-plus men detained at the remote base. The military said only 52 prisoners were involved in the first strike, after a released prisoner and lawyers who spoke to detained clients published the news. "The DOD is practising dangerous deception," an attorney with the centre, Gitanjali Gutierrez, said in a statement. "It hid evidence of the hunger strike and prisoner abuse from visiting senators and the public." Spokesmen for the detention mission at Guantanamo could not immediately be reached for comment.
Posted by: Fred || 09/01/2005 00:00 || Comments || Link || E-Mail|| [272 views] Top|| File under:
Southeast Asia
Muslim states not getting Thai visas
The Government of Thailand has imposed a ban on visit visas to citizens of Muslim countries, including Pakistan, on Wednesday. The Thai government has also suspended its honorary consul Zia Hassan Rizvi who issued visit visas in Lahore. Radio Tehran reported that the Thai government had imposed the ban for security reasons. The Thai embassy in Islamabad has verified the news.


Finally caught on, did they?
Posted by: Fred || 09/01/2005 00:00 || Comments || Link || E-Mail|| [304 views] Top|| File under:
Syria-Lebanon-Iran
Bakri to set up shop in Lebanon
Radical imam Omar Bakri Mohammed, whose pro-Jihad agitation led British authorities last week to ban him from their shores, now is likely to set up a new base in either Lebanon or the United Arab Emirates, according to a close associate.

British officials disclosed last week that Bakri, founder of a controversial and now dissolved militant group known as Al Muhajiroun (The Immigrants) had been sent a letter informing him he would not be allowed to re-enter the U.K., his longtime country of residence. The Syrian-born preacher had left Britain for what initially was described as a vacation to Lebanon shortly after a wave of deadly suicide bombings of London's transport system on July 7 and a second round of attempted attacks on July 21. In the wake of the attacks, Prime Minister Tony Blair's government promised to curb the activities of preachers like Bakri, either by ejecting them from Britain or taking them off the streets through new antiterror legislation or regulations.

Bakri associate Abu Yahya, a Briton who described himself as a former Al Muhajiroun spokesman, told NEWSWEEK that when Bakri left for Lebanon, he "never planned to come back to the U.K. in the first place." Bakri's "ultimate aim" was to go to Pakistan, said Abu Yahya, who said that he and other British followers of Bakri were "in contact" with the imam. Now, however, Bakri is "most probably" going to stay in Lebanon, though it is possible he could also try to settle in the Persian Gulf emirates of Sharjah or Abu Dhabi, according to Abu Yahya, who is currently in Britain. "He's a world-renowned figure. He has an international following ... He's going to continue his duties wherever he is." Bakri was picked up by Lebanese authorities last week for questioning but was later released.

Only days before his departure from London, Bakri, whose proclivity for outrageous statements made him a favorite target for Britain's raucous tabloids, declared that he would not inform the police if he knew that another cell of Muslim terrorists was planning a new attack on London. "I have said publicly, on the record, if I knew somebody was going to attack here, I will hold him, I will call the Muslims to hold him," Bakri told Britain's Channel 4 News, adding, "I would never tell the police. I am not working for the police. I would never, ever, tell the police about any Muslim. It is God-forbidden."

Bakri, nicknamed the "Tottenham Ayatollah" or "Tottenham Taliban" by the tabloids (after the North London neighborhood where he operated Al Muhajiroun from a government-subsidized industrial park), has been a focus of controversy in Britain since the early 1990s when he notoriously labeled Prime Minister John Major a legitimate assassination target. One of Al Muhajiroun's principal objectives, as outlined to journalists by Bakri, was to replace Britain's democratic government with a regime based on Sharia, Islamic religious law.

In conversations with a NEWSWEEK reporter before the 9/11 attacks, Bakri said he once met someone he believed was Osama bin Laden at a college lecture in Saudi Arabia, and Bakri also acknowledged distributing some of bin Laden's publicity statements. But after 9/11, Bakri claimed to the same reporter that he did not remember meeting bin Laden. Later, Bakri's group issued written statements claiming he never met the 9/11 mastermind.

According to British press accounts, Bakri also claimed to have given religious guidance to two U.K. citizens who traveled to Israel to carry out a suicide bombing that killed four people, including the bombers. Following the first wave of public-transport bombings in London last month, Bakri was quoted as blaming the bombings on the British people and accused Blair and Britons who voted him into office of fostering a "cycle of bloodshed."

A native of Syria who turned up in Britain after being expelled from Saudi Arabia as a religious extremist in the mid-1980s, Bakri was granted asylum by British authorities based on the likelihood that he would be ill-treated if he were forced to go back to Syria or Saudi Arabia. However, a British counterterrorism official, who asked not to be identified because of the sensitivity of the subject matter, said British authorities decided recently to revoke his U.K. residence permit and ban him from the country on the grounds that his presence would not be "conducive to the public good."

Bakri was one of several prominent radical Muslim preachers and activists whose use of Britain as a base to promote jihadi ideology--and allegedly to encourage the recruitment of jihadi fighters--caused some foreign intelligence and security officials to label the U.K. capital "Londonistan" because of its supposedly welcoming attitude toward the radicals. Over the years, according to U.K. security sources, Bakri has worked closely with other U.K.-based radicals whom authorities have suspected of loose sympathies or connections to Al Qaeda and other violent militants. Among Bakri's alleged associates: Abu Hamza al-Masri, the hook-handed former prayer leader at London's notorious Finsbury Park Mosque (who is now awaiting trial on U.K. terrorism charges as well as facing a U.S. extradition request), and Abdullah al-Faisal, a Jamaican-born London imam now imprisoned on terrorism-related charges who investigators believe may have been in contact with both unsuccessful shoe-bomber Richard Reid as well as one or more of the July 7 London public-transport bombers.

At the height of his activism in the years before 9/11, Bakri's Al Muhajiroun had affiliates or contacts in both Pakistan and the United States. According to the U.S. investigations of 9/11, in July 2001 an FBI agent in Phoenix wrote a memo urging FBI headquarters to investigate whether an influx of Arab students at U.S. flight schools suggested that Islamic terrorists might be trying to infiltrate the American aviation system. One focus of the FBI memo was an allegation that an Al Muhajiroun member was attending aviation courses in Phoenix and also allegedly organizing pro-jihad rallies. According to congressional investigators, Al Muhajiroun's spiritual leader--presumably Omar Bakri Mohammed--issued several religious decrees against the United States including "one mentioning airports as a possible target."

A sensitive U.K. source also indicated that Al Muhajiroun members were among the principal targets of Operation Crevice, a police antiterror investigation that led to the spring 2004 arrests of a group of British residents of Pakistani extraction on terrorism-plot charges. According to the source, a former U.S. recruit to Al Muhajiroun, Mohammed Junaid Babar, became a U.S. government witness against the British plotters. U.S. government sources say the names of two July 7 London subway bombing suspects, Mohammed Sidique Khan and Jermaine Lindsay, turned up tangentially during the Operation Crevice investigation, whose principal defendants do not go on trial until next year. U.S. counterterrorism officials say that after Khan was identified as one of the suicide bombers who blew himself up on July 7, Babar identified Khan from a picture as someone he had seen at a jihadi training camp in Pakistan.

Before 9/11, British officials often claimed that one reason they tolerated the presence and the activism of militants such as Bakri and Abu Hamza was because they could tightly monitor what such extremists were doing, thus reaping an intelligence bonanza regarding what major jihadis were up to. U.K. officials still maintain that they had extremists like Bakri under tight surveillance all along, and thus the terrorist cells in July's London bombing attacks had to have been recruited, trained and armed outside the immediate circle of notorious militants like Bakri or Abu Hamza. However, some U.S. counterterrorism officials question whether British monitoring of Bakri and other notorious agitators was really as thorough as U.K. authorities believed it was.
Posted by: Dan Darling || 09/01/2005 03:31 || Comments || Link || E-Mail|| [313 views] Top|| File under:
Iran, Hezbollah aiding Iraqi insurgents
Many U.S. intelligence analysts say they are becoming more convinced by the day that the Iranian government is involved in the arming and training of insurgents in Iraq. Others say they need more evidence, but assert that the Lebanon-based Shiite militia Hizbullah is almost certainly aiding Iraq's anti-government guerillas.

These analysts point to recent sophisticated insurgent attacks on armored U.S. military vehicles using home-made anti-tank weapons with "shaped" explosive charges. According to a U.S. counter-terrorism official familiar with the attacks (who asked not to be identified due to the sensitivity of the subject), many of these home-made devices, known among U.S. bomb-disposal personnel as EFPs (Explosively Formed Penetrators), appear to be constructed according to instructions contained on CD-ROM formatted videos distributed by Hizbullah, which maintains close ties to hard-line religious factions in the Iranian government. Another counter-terrorism official said that "equipment" has also been recovered from Iraqi insurgents that U.S. analysts suspected had originated in Iran. "It is true that weapons clearly, unambiguously from Iran have been found in Iraq," Defense Secretary Donald Rumsfeld asserted earlier this month.

According to a counter-terrorism official, two different types of instructional Hizbullah-made videos have been recovered by U.S. forces from Iraqi insurgents. One explains in great detail how to manufacture home-made explosives that can be used in EFPs. Another explains how to shape the home-made explosive (or for that matter a factory-made or black-market explosive) into an EFP charge, and then how to build an improvised EFP launcher using a length of pipe and a metal projectile.

The Arabic-language videos are slickly produced and of "studio quality," complete with dramatic music and subtitles, said a U.S. official who has reviewed the material. The high-quality production values have led some analysts to speculate that they may well have been produced by an element of the Iranian government with access to professional television equipment. Other analysts note, however, that Hizbullah has its own television station and therefore access to high-quality video equipment and personnel.

One reason U.S. officials have little doubt that Hizbullah is behind the CD-ROMs found in Iraq is that virtually identical discs were discovered aboard arms-smuggling ships intercepted during the past few years by Israeli military forces, according to a U.S. counter-terrorism official. In May 2003, Israeli commandos captured the Abu Hassan, a small fishing boat, off the coast near Lebanon. Its cargo allegedly included both bomb-making equipment and among its passengers were an alleged bomb maker named Abu Amar. According news reports at the time, the Israelis seized from Abu Amar 36 CD-ROMs containing bomb-making instructions—discs with the same or strikingly similar content to those recently recovered inside Iraq.

According to news reports, though, the Abu Hassan had traveled from Egypt to Beirut before the Israelis seized it off their northern coast. Its route therefore does not provide hard evidence that the boat's passengers and cargo had any connections to Iran.

However, a U.S. official said that similar instructional CD-ROMs were also found aboard the Karine A., a ship carrying a heavy load of weapons that Israeli authorities captured in January, 2002. A statement on the official Web site of the Israeli Defense Forces alleges that the Karine A. was originally loaded with weapons on the "island of Kiesh in Iranian territorial waters." The Israeli statement does not mention any CD-ROMs as being found aboard the boat.

U.S. counter-terrorism officials began to notice earlier this summer that insurgents at various locations around Iraq were using EFPs against U.S. armored vehicles with increasingly deadly results. It is not clear, however, which insurgent groups or factions have been using the devices. That question has sparked debate within the intelligence community, with some analysts arguing that religious antagonisms make it unlikely that the Iranian government's Shiite hardliners or their clients in Hizbullah would supply technical or material support to the Sunni militants or ex-Baathists who make up some of the most aggressive elements of the Iraqi insurgency.

Other analysts note there is at least historical evidence of cooperation between Hizbullah and Sunni extremists, including Al-Qaeda militants, and that it is therefore possible that Hizbullah CD-ROMs on EFP construction are also being used by ex-Baathist insurgents and Jihadi militants aligned with Iraq's self-appointed Al Qaeda leader, the Jordanian terrorist Abu Moussab al-Zarqawi.
Posted by: Dan Darling || 09/01/2005 03:29 || Comments || Link || E-Mail|| [290 views] Top|| File under:
More Arrests Ensue After Qandil's Release
A Lebanese gallery owner and a Syrian man were arrested yesterday as investigation into the murder of late Premier Rafik Hariri intensifed.
UN investigators and Lebanese internal security forces raided two apartments in Beirut's southern suburbs that security sources said may have been used to plan Hariri's assassination. The source said forensic experts accompanied the officers. Following the raids, Lebanese police detained the owner of one of the apartments, Hashem Nassar, who also owns a furniture gallery in the same building. It is understood he has no official links to either the government or the armed forces. The second detainee was a Syrian national who was unidentified. Both are suspects in the assassination according to internal security sources.

Judiciary sources said the investigation committee learned about the two Beirut apartments during Tuesday's questioning of Mustafa Hamdan, head Presidential Guard, Jamil Sayyed, former chief of Surete General, Ali Hajj, former Internal Security Forces chief, Raymond Azar, former army intelligence chief, and former pro-Syrian MP Nasser Qandil. Qandil was released from custody early Wednesday. It was unclear who provided the information. The four suspects were transferred yesterday from the UN investigation team's headquarters in Monteverde, Mount Lebanon, to ISF headquarters in central Beirut. The four are now being held in separate cells for what security officials said was "investigative necessity."

Elias Eid, Lebanon's investigating magistrate into the case is expected to question the four again before determining whether to release them or place them under formal arrest. He may also decide to place them under house arrest. But it has emerged that Eid will not begin questioning the suspects until the Lebanese judiciary finishes translating the investigation reports from the UN investigation committee, which a source from the Lebanese Justice Ministry told The Daily Star would take "a couple of days." Under Lebanese law the suspects must be formally charged within 48 hours or released, but Eid has the power to detain them for a further 48 hours before deciding their fate.

As the UN team was questioning the four suspects on Tuesday, the Hariri owned Al-Mustaqbal newspaper claimed the four had "held meetings to prepare for the crime" in a Beirut apartment. The newspaper added: "They also inspected the site of the attack the day before and afterward tampered with evidence at the scene to put investigators on the wrong track." The arrest of the suspects has intensified international pressure on the Syrian government as well as Lebanese President Emile Lahoud, since all four suspects are close allies to both Damascus and Lahoud.

Following a closed UN Security Council briefing late Tuesday night, U.S. Deputy Ambassador to the UN Anne Patterson said that Undersecretary General for Political Affairs Ibrahim Gambari said Syria was still failing to cooperate with the probe, despite fresh commitments from President Bashar Assad that the UN was free to question "any Syrian official." Syria has not commented officially on Tuesday's detentions in Lebanon or yesterday's detention of a Syrian national, but the daily political commentary by the Syrian-state-run Radio of Damascus denied any involvement by Syria in the murder. The commentary said: "Syria will cooperate with the UN committee. It is in its best interest to do so."

Meanwhile, Lahoud, who met with Justice Minister Charles Rizk yesterday, said "everybody wants the truth to be revealed in Hariri's murder." But, indirectly defending the suspects, Lahoud said: "We want a truth that would not be affected by the internationally-created political and media climates, climates which have been created since the first moment of the crime and for well-known reasons." He added: "Those climates neither restore the country's national interests, nor protect it from plots aimed at destabilizing the nation's unity and territorial integrity."

Meanwhile, Mehlis, whose commission has rounded up about 240 people for questioning since April, is set to hold a news conference in Beirut today, as UN divers, aided by Lebanese security forces, continued their scanning of the coastal area near the bomb site. There were reports that more parts of the Mitsubishi truck that was used in the assassination of Hariri were found, but they were not confirmed.
Posted by: Fred || 09/01/2005 00:00 || Comments || Link || E-Mail|| [297 views] Top|| File under:
Afghanistan/South Asia
Photos of slain terrorists no longer allowed - Indian Army Chief


Taking a serious view of the growing tendency among battalions to publicise their ''kills'' through photographs of slain militants, Army chief General Joginder Jaswant Singh has sternly directed all formations to immediately ban all such practices.

Such display of bodies of terrorists, akin to the "exhibition of wild animals killed by shikaris" of yore, is against the basic ethos of Indian Army, warns the new directive.

Army HQ issued the tough order to its six regional commands after it was noticed that some battalions engaged in counter-terrorist operations had printed photographs of killed militants in their in-house publications like "battalion routine orders'', "special orders of the day"and newsletters.

"As long as they are alive and kicking, the terrorists are our sworn enemies. But after their death, their bodies should be handled in a dignified manner like those of any other human beings. That's the rationale behind this new directive,"said a senior officer.

While the top Army brass "understands"the photographs were being printed to publicise successes in anti-insurgency operations and boost the morale of soldiers operating under "tough conditions", it feels such acts are in extremely "bad taste".
Battalions can "justifiably feel proud"of killing militants out to spread terror and mention it in their publications. But printing photographs of dead terrorists is "inhumane", says the directive.

This new policy is in line with Gen Singh's blueprint for the Army to "use minimum force"to avoid "collateral damage"while battling militancy in J&K and North-East, in keeping with the strategy to "win hearts and minds"of people.

This approach was dealt a serious blow on July 25 when soldiers "accidentally"killed three boys near Bagargund village in Kupwara district, sparking wide-spread protests in J&K. The Army, incidentally, has killed around 600 terrorists in J&K since January, while losing over 80 officers and soldiers.

Gen Singh wants the Army to present "a much more humane face", despite adverse conditions, since the force is "dealing with misguided youth of our own country".

Orders have also been issued that battalions will no longer be judged by the number of militants they kill. Instead, the Army will now award battalions which exhibit "good behaviour and conduct", based on civilian "feedback"from their operational area.

Posted by: john || 09/01/2005 17:03 || Comments || Link || E-Mail|| [321 views] Top|| File under:
Terror Networks & Islam
Video of Ayman, Khan claims London attacks
Al-Qaida has claimed responsibility for the July 7 bombings in London and threatened more attacks in Europe, the pan-Arab television channel Al-Jazeera said Thursday.

The channel said it would broadcast a new tape later Thursday by al-Qaida's No. 2, Ayman al-Zawahri, and the last testament of one of the suicide bombers of the July 7 attacks in London.

"We are aware of the tape, we will consider it as part of our ongoing investigation," a spokeswoman for London police said. British Prime Minister
Tony Blair's office refused to comment.

The broadcast showed pictures of al-Zawahri and the bomber, Mohammad Sidique Khan.

A portion of the tape aired by the station showed a young bearded man, identified as Mohammed Sidique, who said he would take part in the attacks. He warned Westerners that they would not be safe because of their "crimes against humanity."

Khan appeared with a scarf around his head, but looked similar to images of him that were published after the deadly attacks.

Khan, 30, was a Leeds resident who died in the bombing of the London Underground train near Edgware Road.

"Al-Jazeera received a videotape from al-Qaida claiming responsibility for the London bombing," the newscaster said.

Al-Zawahri said on the tape that the July 7 attacks were a "slap" to the policies of Prime Minister Tony Blair, and that they moved the battle to "the enemy's land."

The Qatar-based channel said that on the tape, al-Zawahri threatens more attacks, particularly in Europe, because the continent had ignored an offer of truce from al-Qaida's leader,
Osama bin Laden.
Posted by: Dan Darling || 09/01/2005 17:05 || Comments || Link || E-Mail|| [311 views] Top|| File under:
Iraq-Jordan
First post-Saddam Iraq executions
Iraq says it has executed three convicted murderers, using the death penalty for the first time since the ousting of Saddam Hussein.

Government spokesman Leith Kubba said the three men were hanged around 1000 on Thursday morning. The three were convicted by a court in the Shia city of Kut last month of the killings of three policemen, as well as of kidnap and rape.

The UN and rights groups had urged Iraq not to carry out the sentences.


Of course they did. After all, the victims are always going to be dead; no sense adding to the number, eh?

Correspondents say a clear issue is whether the executions now will set a precedent for the trials of leaders of the former regime, including Saddam Hussein. The US-led coalition abolished the death penalty in Iraq after the collapse of Saddam Hussein's regime, but it was re-instated after handover to Iraqi control in June 2004. Iraqi President Jalal Talabani, who opposes the death penalty, refused to sign their death warrants personally, but authorised Vice-President Adel Abdel Mehdi to do so.

Mr Kubba defended the decision to carry out the sentences. "This is not an easy thing to do," he said, quoted by Reuters news agency. "Despite all the condemnation from states who want us to abolish capital punishment, I think capital punishment will help us deter some criminals."


I suspect the news will severely impact those Iraqis unafraid of prison.
Posted by: Anonymoose || 09/01/2005 16:02 || Comments || Link || E-Mail|| [282 views] Top|| File under:
Israel-Palestine
al-Qaeda To Paleos: Give Us Free Rein In Gaza Or We Will Kill You
From DEBKA:


In a new communique issued Thursday, Sept 1, al Qaeda-Palestine issues a warning to Mahmoud Abbas and Muhammed Dahlan, calling them "heads of the Palestinian Karzai regime." If the Palestinian Authority arrests its members in the Gaza Strip, the group threatens to send bomb cars into the PA's main cities. The notice names al Qaeda's Gaza commander for the first time as "Sheikh Abu Qassam" – an obvious alias. It also reports the oath of allegiance said to have been taken by al Qaeda's Palestinian members to Osama bin Laden.
Posted by: Anonymoose || 09/01/2005 11:07 || Comments || Link || E-Mail|| [325 views] Top|| File under:
Iraq-Jordan
U.S. Destroys Weapons Storage Unit in Iraq
U.S. Marine jets destroyed a train station in a town near the Syrian border Thursday because insurgents were storing weapons there, the U.S. military said. There was no report of casualties from the attack — the third day of strikes in the area in a week. Marine F/A-18 jets dropped precision-guided 500 pound bombs on the target after "numerous reliable sources" saw about 50 al-Qaida-linked insurgents using the facility, the statement said.

Iraqi officials said the attack was launched about 1 p.m. against the railway station on the southwest part of Qaim, 200 miles west of Baghdad. They said the building was destroyed but had no information on casualties because of military activity in the area. U.S. aircraft launched attacks against suspected insurgent safe houses in the same area Saturday and again Wednesday.

The area is a major infiltration route for foreign fighters entering Iraq. The presence of foreign fighters has raised tension among Iraqi tribes in the area. Over the past five months there have been an escalation of fighting between Iraqis opposed to the foreigners and those allied with them.
Posted by: ed || 09/01/2005 07:48 || Comments || Link || E-Mail|| [407 views] Top|| File under:
Jaish al-Taifa al-Mansoura claims mortar attack that prompted stampede
An armed Sunni group linked to Al-Qaeda claimed a mortar attack close to a Shiite shrine in Baghdad that was followed by a stampede which killed more than 800 people, according to an internet statement.

'The mujahedeen of the Jaiech Al-Taifa al-Mansoura (Army of the Victorious Community) fired mortars and Katyusha rockets at the bastion of the infidels and apostates ... to punish the genocides committed against Sunnis,' it said.

It was not possible to verify the authenticity of the statement. The group has in the past claimed several attacks against US forces, Iraqi police and Iraqi Shiites.

The deadly stampede occurred after the Kadhimiya mosque came under mortar fire, leaving at least seven people dead and dozens wounded, as pilgrims massed for a ceremony commemorating the death of Imam Mussa Kazim.
Posted by: Dan Darling || 09/01/2005 00:38 || Comments || Link || E-Mail|| [289 views] Top|| File under:
Afghanistan/South Asia
Troops Pound Taleban Hide-Out, Killing 9
Afghan and US ground troops backed up by attack helicopters raided a Taleban camp in the mountains of southern Afghanistan, killing nine suspected militants, Afghan officials and the US military said yesterday. The camp in Uruzgan province had been used as a base by about 80 insurgents to launch guerrilla-style assaults on Afghan and US-led coalition forces in the area, said provincial Gov. Jan Mohammed Khan. The rest of the rebels fled during Tuesday's attack on the camp, which had been set up in several adjoining mountain caves, he said. American helicopters pounded the site with rockets before ground forces moved in. Several AK-47 assault rifles, rockets, as well as tents, kettles and other camping equipment were scattered around the area, the governor said. A US military statement said nine suspected militants were killed.

Separate fighting also broke out in Asadabad town, eastern Kunar province, when five suspected rebels tried to attack a joint patrol by Afghan troops and US Marines, the statement said. It said an assessment of the battle was ongoing and it wasn't clear how many militants were killed. No Afghan or US troops were hurt in either battles, it said. US and local officials have said they fear the rebels are intent on subverting the polls and have warned that a major upsurge in violence in recent months may further worsen in the next few weeks. A Taleban spokesman confirmed the latest fighting but, speaking by telephone from an undisclosed location, said 12 Afghan government troops and US soldiers had been killed.
Posted by: Fred || 09/01/2005 00:00 || Comments || Link || E-Mail|| [324 views] Top|| File under:
Iraq-Jordan
MNF arrest five gunmen, Iraqi forces find six corpses in river
Multinational Forces (MNF) arrested five suspected terrorists near the Iraqi capital and Hait city, said an MNF statement here on Wednesday. The statement said that information provided by citizens lead the MNF to arrest the five insurgents suspected for carrying out terrorist attacks on MNF, Iraqi forces and terrorists.

In southern Baghdad, six construction workers were kidnapped from their worksite in Al-Yousifiya town and murdered by anonymous gunmen, Captain Majed Mohammed of Al-Nasiriya told KUNA today. The police found the corpses of the workers in a river near the city, said Mohammed, adding that burns and marks indicated that the workers were tortured.
Posted by: Fred || 09/01/2005 00:00 || Comments || Link || E-Mail|| [268 views] Top|| File under:
Afghanistan/South Asia
Explosion in Southwestern Pakistan kills one, tribal leader gunned down
A bomb explosion in the Southwestern Pakistani province of Baluchistan Wednesday killed one and wounded another. Meanwhile, unidentified assailants gunned down a tribal leader, said police. A powerful bomb, planted in a fruit cart, exploded on the main road in Mastung area, 50 kilometers southwest of the provincial capital Quetta, killing the owner of the cart on the spot and wounding three others, said Director General Levis, Shaukat Haider Chungazi. He said the explosion shattered windowpanes of the nearby buildings and also caused damage to a private vehicle of a security official. He said the forces have arrested a wounded suspect from the explosion site. But, he added, nothing can be said before investigations.


Meanwhile, unknown armed motorcyclists shot to death Sahib Khan Imrani, leader of Imrani tribe in Khuzdar area, another local police official told KUNA. It was not immediately clear who the attackers were.
Posted by: Fred || 09/01/2005 00:00 || Comments || Link || E-Mail|| [293 views] Top|| File under:
US air strike kills eight Taleban
I think this is the same eight noted in Fred's story tonight, but I'm not sure. Uruzgan province is such a big place and all ...

KABUL - US aircraft bombed a Taleban position in central Afghanistan killing eight militants in the latest violence in the run-up to a Sept. 18 election, a provincial official said on Wednesday.

US and Afghan troops, acting on intelligence reports that Taleban had set up a base in the mountains of Uruzgan province, were met with a hail of bullets when they went to investigate on Tuesday, provincial governor Jan Mohammad Khan said, adding an air strike was called later. "The Taleban showed resistance ... the US aircraft bombed the base," Khan told Reuters.


"After which the Taleban showed no resistance," Khan added.

A US military spokeswoman said she had no information about the fighting. A Taleban spokesman confirmed the latest fighting but, speaking by telephone from an undisclosed location, said 12 Afghan government troops and US soldiers had been killed.


"And don't disclose my location!"
Posted by: Steve White || 09/01/2005 00:00 || Comments || Link || E-Mail|| [330 views] Top|| File under:
Who's in the News
93
[untagged]
Bookmark
E-Mail Me
The Classics
The O Club
Rantburg Store
The Bloids
The Never-ending Story
Thugburg
Gulf War I
The Way We Were
Bio
Merry-Go-Blog
Hair Through the Ages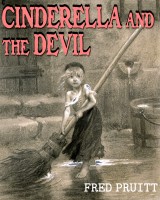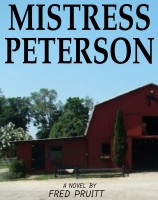 On Sale now!


A multi-volume chronology and reference guide set detailing three years of the Mexican Drug War between 2010 and 2012.

Rantburg.com and borderlandbeat.com correspondent and author Chris Covert presents his first non-fiction work detailing the drug and gang related violence in Mexico.

Chris gives us Mexican press dispatches of drug and gang war violence over three years, presented in a multi volume set intended to chronicle the death, violence and mayhem which has dominated Mexico for six years.
Click here for more information


Meet the Mods
In no particular order...


Steve White
Seafarious
Pappy
lotp
Scooter McGruder
john frum
tu3031
badanov
sherry
ryuge
GolfBravoUSMC
Bright Pebbles
trailing wife
Gloria
Fred
Besoeker
Glenmore
Frank G
3dc
Skidmark
Alaska Paul



Better than the average link...



Rantburg was assembled from recycled algorithms in the United States of America. No trees were destroyed in the production of this weblog. We did hurt some, though. Sorry.
3.230.119.106