Arabia
High School Students Detained in Crackdown on Terror
Riyadh, Asharq Al-Awsat- The Saudi Interior Ministry has revealed that security forces have arrested a number of young men who may have supported terrorism. Despite the arrests, searches will continue to catch those who are featured on Saudi's most recent list of most wanted terror suspects.

According to security sources, among those arrested were high school students. These young men were mainly assigned to tasks involving technical support for the terrorists. The official spokesman of the Ministry of Interior, Major General Mansour Al-Turki stated that terrorist organizations focus on recruiting young men due to their knowledge of technology.

"Enough about this infidel invention, the internet. How do I program my VCR?"

In addition, youngsters do not arouse suspicion from security forces, which in turn facilitates the implementation of terrorist operations.

Al-Turki states that the Saudi suspects detained due to their involvement in terrorist activities range in their level of association. For example, some have no links at all to the terrorist attacks that took place within the kingdom, however, they attempted to enter Iraq or had been extradited by the state security of countries through which they passed on their mission to fight in conflict areas. A number of the detainees, nevertheless, carried out tasks that indirectly participated in acts of terrorism. The ministry's spokesman reiterated that every detainee's case was individual and investigation into each case is still underway. He added that the most important task for the security forces was to continue to gain information regarding terrorist activity and to curb any potential operations.

Al-Turki stated, however, that the Ministry of Interior was able to identify all methods used by terrorists in their activities. He affirmed that the recent successes of the security forces was due to information that the security authorities had obtained. He added that the recent crackdown on terrorism, the deaths of its leaders and arrests of members of terror networks have significantly decreased the number of those who collaborate with terrorists. The decrease in particular has reduced the number of those who propagate, and promote the ideology electronically to gain supporters.

Al-Turki commented on the removal of those referred to as the leaders of terrorist organizations in the previous list of 36 most wanted terrorist. He said that the fact that this list no longer features as many leaders as before represents the success of Saudi security forces which were able to expose the structures of these groups, arrest the involved suspects, curtail their attempts and disable potential terrorist activity.
Posted by: Steve || 09/02/2005 09:49 || Comments || Link || E-Mail|| [314 views] Top|| File under:
Saudis boost security on border to prevent intruders from Iraq
Saudi security agencies have stepped up measures to prevent intrusion from Iraq, said Major General Abdul Rahman Al Ebrahim, Commander of the Border Guards in the Eastern Province. Saudi authorities on Tuesday arrested five Iraqi car thieves after a late-night shootout. "Investigation is on to find out how the five Iraqi intruders illegally entered the Kingdom," he said.

The arrest of five Iraqis was a major security achievement, he said, adding that the border guards and other security agencies would work together to prevent intrusion of foreigners. A passport department official said the Iraqis, who entered the Kingdom illegally, would be deported "We'll deport the intruders in coordination with Iraqi security authorities after making sure they don't have any criminal cases," the official told reporters.

The border guards said intruders were using different methods to enter the Kingdom. Saudi border guards arrested 682 infiltrators from Iraq in the northern province of Hafr Al Batin over the past six months, a newspaper reported yesterday. Some of the Iraqis who infiltrated across the 800-kilometre-long frontier are suspected of being car thieves, Okaz said, quoting a source. An average of five cars are being stolen every day in Hafr Al Batin, it said.
Posted by: Fred || 09/02/2005 00:00 || Comments || Link || E-Mail|| [306 views] Top|| File under:
Britain
Text of Statement by London Bomber
Excerpts from the farewell statement by Mohammad Sidique Khan, one of the suicide bombers who took part in the July 7 attacks on London's transit system, in a video aired Thursday on Al-Jazeera:
"I and thousands like me are forsaking everything for what we believe. Our driving motivation doesn't come from tangible commodities that this world has to offer. Our religion is Islam, obedience to the one true god Allah and following the footsteps of the final prophet and messenger Muhammad, God's blessing be upon him. This is how our ethical stances are dictated.


"We don't worry about being prosperous or getting along with our neighbords. We members of the Master Religion expect to rule where we live."

Your democratically elected governments continuously perpetuate injustice against my people all over the world and your support of them makes you directly responsible, just as I am directly responsible for protecting and avenging my Muslim brothers and sisters. Until we feel security, you will be our targets. Until you will stop the bombing, gassing, imprisonment and torture of my people we will not stop this fight. We are at war, and I am a soldier and now you too will taste the reality of this situation."


"We spit on democracy. The Koran is our constitution. Resisting or punishing aggression, brutality, or atrocity by members of the Master Religion will result in more aggression, brutality and atrocity, so get used to it. We are at war, and I hate you blindly and fanatically."

(He then appeals) "to Allah to raise me amongst those whom I love like the prophets, the messengers, the martyrs and today's heroes like our beloved Sheik Osama bin Laden, Dr. Ayman al-Zawahri, Abu Musab al-Zarqawi and all the other brothers and sisters that are fighting in al-Qaida's cause. With this I leave you to make up your own mind. And I ask ... Allah the almighty to accept this work from me and my brothers and enter us into gardens of paradise."

"I'm gonna be dead soon. I have no accomplishments to point to. I've never made any contribution to society. If I dropped dead of a heart attack tomorrow the world would keep right on turning. Sure hope this is all worth it, because the only thing I'm capable of doing is destroying my fellow man."
I, personally, hope your demise was very painful, you little shit.
Posted by: Fred || 09/02/2005 00:00 || Comments || Link || E-Mail|| [316 views] Top|| File under:
Caucasus/Russia/Central Asia
Russia Explosion Kills 1, Wounds 5
A bomb exploded in a pile of garbage in the capital of the southern Russian region of Dagestan on Friday, killing a serviceman and wounding five others who had been searching for explosives, police said. A truck bearing an engineering unit had been sent to the site on a street leading to the base where it is stationed, said Ilyamin Magomedov, head of the Kirov district police department in the capital, Makhachkala. After they got out of the truck and started their search, the bomb went off, he said.

News agencies had earlier reported various casualty tolls. The RIA-Novosti and Interfax news agencies quoted medical officials as saying that one soldier had been killed and six wounded. The ITAR-Tass news agency, citing preliminary information from the Dagestani Interior Ministry, said two servicemen had been killed and three others wounded. Later, it said the Interior Ministry had corrected its toll to six servicemen and one civilian wounded, but none killed.

RIA-Novosti said the blast occurred near a trolley bus terminus in the capital, Makhachkala. Police tried to follow those who allegedly placed the bomb, but the suspects opened fire on them and escaped, Magomedov said.

An ethnically mixed, mostly Muslim region adjacent to Chechnya in southern Russia, Dagestan has been hit by frequent bombings and other attacks in the past year, most of them targeting police and other law enforcement authorities.
Posted by: Steve || 09/02/2005 08:53 || Comments || Link || E-Mail|| [316 views] Top|| File under:
China-Japan-Koreas
South Korean mission seeks info about suspected Qaeda man
South Korea has sought information from Islamabad about a Thailand-based Pakistani businessman whom the South Korean authorities believe to have links with Osama bin Laden's Al Qaeda network, sources in the interior ministry told the Daily Times on Thursday.
The sources at the FIA headquarters in Islamabad told this reporter by phone that the South Korean embassy in Islamabad recently sent a letter to the Director-General of the Federal Investigation Agency (FIA) through their counsellor, Sung Chi Young, requesting him to provide information about a Pakistani national, Javaid Khan, who ran a boutique in Bangkok, Thailand, under the name of Nasir's Boutique Company Limited.

The sources said South Korean authorities believed that Javaid was involved in organising Al Qaeda in South Korea. The South Korean authorities, the sources said, had sought past criminal record of Javaid, if any. In January this year a letter was received at the South Korean embassy in Thailand threatening attacks against South Korean airlines, companies and affiliated organisations. The letter was signed by the "Anti-Korean Interests Agency." According to the National Intelligence Service, an Al Qaeda operative entered South Korea last year from Southeast Asia to evaluate and collect information about potential US targets in the country. The man was later arrested in Pakistan and is now in US custody.


Sounds like a regular criminal mastermind. A Pak in South Korea, expecting, no doubt, to be able to get lost in a crowd...
Posted by: Fred || 09/02/2005 00:00 || Comments || Link || E-Mail|| [318 views] Top|| File under:
Home Front: WoT
4 Charged With Plotting Terror Attacks in LA
The imprisoned founder of a radical Muslim group and his three followers were indicted on Wednesday for plotting attacks on Los Angeles-area military facilities and synagogues, the Israeli consulate and El Al airlines, authorities said. The four men had purchased firearms with silencers, investigated making bombs and were ready to carry out attacks when two of them were caught robbing a gas station to fund the operation, US Attorney Debra Yang told a news conference in Los Angeles. "The evidence in this case indicates that the conspirators were on the verge of launching their attack," she said, adding that the arrest had exposed "a chilling plot based on one man's interpretation of Islam."

She declined to elaborate on the timing or nature of the attack but said it could have included "shooting up military facilities" or bombing a synagogue and may have been planned to coincide with the Jewish holidays in October. "Had these four defendants succeeded in their alleged plots, their attacks would have taken an untold number of Americans," US Attorney General Alberto Gonzales told a separate news briefing in Washington.

Prosecutors say Kevin James, a 29-year-old gang member from Los Angeles who was serving time for attempted robbery and possessing a weapon in prison, had formed the radical organization Jam'iyyat Ul-Islam Is-Saheeh at a California correctional facility in the late 1990s and preached violence against the United States and Israel. James distributed to other prisoners a document setting forth his teachings on Islam, including the justification for killing nonbelievers, and recruited fellow inmate Levar Washington in November of 2004, the indictment said. When Washington, 25, was released from a California prison a short time later, the indictment charges, he recruited his roommate Gregory Patterson and a friend, Hammad Samana, both 21, to the cause. The four men allegedly researched possible targets — including military facilities, synagogues, the Israeli consulate and El Al airlines. The men robbed 11 gas stations across Southern California beginning in May to fund their operation, prosecutors say. When they were caught after the final robbery, authorities say, police conducted a search and discovered the list of potential targets and evidence of the larger plot. The four men each face life in prison if convicted.
Posted by: Fred || 09/02/2005 00:00 || Comments || Link || E-Mail|| [312 views] Top|| File under:
US jails Yemeni for al-Qaida funding
A Yemeni national extradited from Germany to the US in 2003 has been sentenced to 45 years in prison and fined $750,000 for conspiring to support and fund al-Qaida and Hamas. Muhammad Zayed, 32, was convicted by a federal jury on 10 March of conspiring to provide material support and resources to prescribed organisations in the US. At a sentencing hearing in Brooklyn federal court on Thursday, he was given a 15-year sentence and a $250,000 fine for each of three counts. His sentences are to be served consecutively.

His colleague Shaikh Muhammad al-Moayyad was sentenced in July to 75 years and fined $1.25 million in the same case. For each of five counts, the shaikh received 15-year sentences, each to be served consecutively.

Before sentencing, Zayed told the court: "I have never supported in any one day or time any terrorist organisation whether it be moral support or financial support. I am swearing by God, I do not believe in terrorism. I do not believe in causing trouble or damage to anyone." However, four days of videotaped meetings between the defendants and FBI undercover agents in a Frankfurt hotel in January 2003 formed the crux of the government's case. In one meeting they were recorded promising more than $2 million to Hamas, the Palestinian resistance to occupation organisation.


I actually feel kind of sorry for poor Zayed — not enough to go bail for him, of course, but a certain amount of sympathy. From what I've read, he's just Moayyad's gofer and probably joy boy. I guess being a minion carries its own set of risks.
Posted by: Fred || 09/02/2005 00:00 || Comments || Link || E-Mail|| [303 views] Top|| File under:
Southeast Asia
Aceh rebels involved in piracies in Malacca Strait: Indonesian military
A group of armed civilians, believed to be of separatist Free Aceh Movement (GAM), have been found committing piracies and abductions in the Malacca Strait, the spokesman of the Military Security Restoration Command's Task Force for Aceh province Lt. Colonel Erie Sutika said Thursday. "There were two separate incidents of piracies and abductions in the waters of Ujung Tamiang, East Aceh district, on two consecutive days these weeks," Sutiko who was quoted by the Antara News Agency as saying. "Last Sunday, a group of nine armed civilians of the GAM robbed and held the Indonesia's KM Karya Laut motor vessel in the waters of Ujung Tamiang district of Aceh province," he said.

And the following day, Indonesia's KM. Putra Berombang vessel which was sailing in the waters of Ujung Tamiang district in the Aceh province from North Sumatra province's Belawan port, was pirated by a group of armed civilians. Sutiko said they released Putra Berombang vessel at 6 p.m. local time shortly before they caught another fishing vessel, KM Mutiara in the same waters. KM Mutiara was then taken to the western part of Aceh and until now the whereabouts of the vessel has not yet been known. "The three incidents indicated that former GAM members were still at large in the Malacca Strait," Sutiko said.
Source: Xinhua
Posted by: gromky || 09/02/2005 02:54 || Comments || Link || E-Mail|| [303 views] Top|| File under:
Hunting Janjalani, Filippino troops clash with MILF, MNLF
Government troops who are tasked to seek and destroy remnants of the Abu Sayyaf group under Khadaffy Janjalani in Maguindanao clashed with Muslim rebels in Datu Saudi Ampatuan town before dawn on Thursday.

The encounter happened at 5:30 a.m. when troops from the Army's 6th Infantry Division and the police Special Action Force (SAF) clashed with some 300 Moro Islamic Liberation Front fighters led by commander Wahid. One Army trooper was injured in the said clash.

"Before the encounter, Janjalani and at least three JI companions were sighted in the area," military spokesperson Lt. Col. Buenaventura Pascual said.

Pascual described the clash as a "misencounter," as he noted that the MILF has so far been "very cooperative" in pursuit operations against the elusive Abu Sayyaf chieftain.

The wounded soldier was identified as Sgt. Jimy Coronel from the 64th Infantry Battalion.

Army spokesperson Maj. Bartolome Bacarro, who was in Nueva Ecija, said the MILF suffered an undetermined number of injuries.

Army 6th Infantry Division commander Maj. Gen. Agustin Dema-ala said security forces coordinated with the MILF leadership before troops were dispatched to the area.

"We did not know that the MILF had not left the area," Dema-ala said, adding it was only until the International Monitoring Team (IMT) called up both the Army and the MILF that the intermittent firing ceased.

"[That's] part of the combat chaos, when you are on the ground, when you see [an] armed group, your tendency is to fight them, to defend, protect yourself," he said.

When asked if the MILF is coddling Janjalani's group, Pascual said: "I cannot answer that. I have no information."

The military has been chasing Janjalani's group in Maguindanao province since July.

The Abu Sayyaf is being blamed for the ferry bombing in Basilan island last Sunday, which left 30 people injured.

Meanwhile, Muslim rebels clashed with a group of local politicians and their security escorts also in Datu Saudi Ampatuan town yesterday.

No casualties have so far been reported in the encounter between MNLF fighters and the group of Datu Piang Vice Mayor Genuine Kamaong and Board Member Datu Wala Adzis in Bangket village at 6:05 a.m., initial reports said.

The MNLF insurgents, led by Commander Mando Tambungalan, were later augmented by MILF rebels led by Ebrahim Makalampan alias Commander Talyo.

The firefight is still ongoing as of press time, reports said.
Posted by: Dan Darling || 09/02/2005 00:56 || Comments || Link || E-Mail|| [461 views] Top|| File under:
31 JI members graduate from terror school
THE Jemaah Islamiyah operating a clandestine training school in Liguasan Marsh has just graduated 31 new bombers who are now on their mission to many parts of Mindanao, North Cotabato Governor Emannuel Piñol said.

The governor made this revelation in an interview at the provincial capitol in Amas, Kidapawan in time for the province's 91st founding anniversary Thursday.

"The latest reports indicate that 31 new recruits of JI have completed their training in bombing and that they have been fielded in the different parts of the region to undertake bombing activities," Piñol said.

The governor said the recent explosions and recovery of improvised explosive devices in Kabacan and Koronodal could be the handiwork of these fresh JI graduates.

Piñol, however, assured the public they are on top of the situation. He said he already placed all police stations all over the province on heightened alert status.

"The Cotabato anti-crime task force is on top of the situation and supported by the PNP and the Army. We are actually involving the citizenry in the effort to prevent the outbreak of violence," Piñol said.

The other day, a security official from the government likened Mindanao to a "terrorist academy" with JI trainees taught how to make bombs, plant them, then set them off in test missions designed to help militants perfect their techniques to complete the course.

The official, who spoke on condition of anonymity because of the secretive nature of the information, said JI militants appear to be continuously testing new designs and explosives mixtures.

Previously, armed groups in the country, especially Abu Sayyaf rebels, had relied on simple hand and rocket-propelled grenades to attack civilian targets.

A number of recent bombs--pieced together from fragments found at attack sites or recovered from rebel hideouts--carry JI's signature: the use of electronics, including Indonesian-designed integrated circuit boards, and cell phones that allow more efficiency and flexibility as triggers, according to several investigation reports seen by AP.

Local militants--many young peasants with limited schooling--appear to be struggling with the new technology. Blunders have fouled up some attacks, including a homemade bomb that prematurely exploded in a backpack two years ago, killing the rebel toting it.

Filipino militants have not yet undertaken suicide missions, although there is evidence that they have acquired knowledge to make body-worn explosives and truck and car bombs. Car bombs used in an attack at Manila's airport in December 2000 and an airport in southern Cotabato city in February 2003 appear to have been set off by timers, security officials said.

"We call them baby al Qaedas," an official said. "We have no reason to believe that they are already experts."

Security was tight during the 91st founding anniversary celebration of North Cotabato Thursday.

Thousands of Cotabateños trooped to the provincial capitol in Amas, Kidapawan to witness the street dancing competition and the trade fair exhibit there.

Attending the affair yesterday were Vice President Noli de Castro and Cuban Ambassador Jorge Rey Jimenez.
Posted by: Dan Darling || 09/02/2005 00:55 || Comments || Link || E-Mail|| [301 views] Top|| File under:
Thai Muslims seek refuge in Malaysia
Fleeing an increasingly violent insurgency, dozens of Thai Muslims have fled across the border to Malaysia - where police say 131 undocumented refugees have already been detained. The group, including nine women and 16 children, sought refuge on Tuesday in several mosques in the northeastern state of Kelantan which borders Thailand, said state police chief Zulkifli Abdullah. "They came in without travel documents and we have handed them over to the immigration department for further action," he told journalists.

Zulkifli said the Thais had told police that they feared for their safety in their home provinces, where a Muslim insurgency is raging. Nearly 900 people have died in the Thai south over the past 20 months. "They are just worried about their safety but as far as police are concerned, we are worried about them coming in without documents," he said. One of those detained, identified as Salleh, told the official Bernama news agency that they fled after the army entered their village in Thailand's Narathiwat province two days ago and a village chief was shot dead.


Just shot him. For no reason at all.

Malaysia's Foreign Minister Syed Hamid Albar said the country was prepared to provide temporary shelter to the Thai illegals if the situation continued to be unstable. He said Malaysia was always sensitive to the problems of the people in Thailand and enjoyed close relations with its neighbour. "However we don't want to interfere with the internal affairs of Thailand," he was quoted as saying by Bernama, adding that Malaysia would not recognise the illegal Thais as asylum-seekers.
Posted by: Fred || 09/02/2005 00:00 || Comments || Link || E-Mail|| [305 views] Top|| File under:
Syria-Lebanon-Iran
UN: Iran Has Produced Tons of Gas Needed for Uranium Enrichment
VIENNA, Austria (AP) - Iran has produced nearly seven tons of the gas used in uranium enrichment since last month, a U.N. report said Friday. Experts said that amount was enough to produce a nuclear bomb.
In unusually strong language, the report also said questions remain about key aspects of 18 years of clandestine nuclear activity on Iran's part despite more than two years of investigation by the International Atomic Energy Agency. "The agency is not yet in a position to clarify some important outstanding issues after 2 1/2 years of intensive inspections and investigation," according to the confidential document, which was seen by The Associated Press. "Iran's full transparency is indispensable and overdue."

The report, prepared by IAEA head Mohamed ElBaradei, came on the eve of an informal deadline for Iran to cease conversion activities at a nuclear facility in central Iran. It said Iran had produced about 15,000 pounds of uranium hexafluoride, the gaseous feed stock that is spun by centrifuge into enriched uranium. Depending on the level of enrichment, that substance can be used either as a source of power or as the core of nuclear weapons. The document did not make a finding on whether Iran was pursuing such a weapon, and Tehran insists its intentions are only to generate nuclear power. But former IAEA nuclear inspector David Albright said that - were Tehran to use the material for weapons purposes - it would be enough for one atomic bomb. The United States says Iran is interested in enrichment as part of a secret weapons program.

Among the unanswered questions, according to the report, were gaps in the documented development of Iran's centrifuge program used in uranium enrichment and in what was received, and when, from the black market network headed by Pakistani scientist A.Q. Khan. Overall, the report confirmed earlier recent revelations that most of the traces of weapons-grade uranium were imported to Iran on equipment from Pakistan that it bought on the black market - even though it said that "it is still not possible at this time to establish a definite conclusion," particularly about the origins of other traces enriched to less than weapons grade.
That finding hurts U.S. arguments that the traces were likely the result of enrichment done in Iran, as part of attempts to make weapons-grade uranium. But the key issue was uranium conversion - changing raw uranium into gas that then is spun by centrifuges into enriched uranium.

After Iran resumed conversion last month at Isfahan, key European nations set a deadline that would expire Saturday for Tehran to reimpose its freeze of the process or face the threat of referral to the U.N. Security Council - a warning most recently repeated last week by French President Jacques Chirac. Iran argues it has a right to enrichment for peaceful purposes and has given no indication it would cease conversion before the deadline.

The 35-nation IAEA board meets Sept. 19 on Iran and debates options that could include a U.S.-EU push to refer the issue to the Security Council, which could impose sanctions. The confidential document, prepared for that board meeting, did not report on Iran's conversion activities past the end of August, the time of the date of the last visit by IAEA inspectors to Isfahan.
Posted by: Steve || 09/02/2005 14:18 || Comments || Link || E-Mail|| [458 views] Top|| File under:
US to put the squeeze to Syria
The Bush administration plans to launch a new effort at the United Nations this month to tighten the squeeze on Syria and to help Lebanon rebuild politically, according to senior U.S. officials. The U.S. initiative, backed by France, comes as Lebanon filed preliminary criminal charges yesterday against four pro-Syrian generals in the assassination of former prime minister Rafiq Hariri.

The plan's two steps are part of parallel international efforts to hold the government of President Bashar Assad of Syria to account for its current and past meddling in Lebanon, and are bolstered as the U.N.-led investigation into the Feb. 14 assassination narrows its focus on Syria's allies and agents in Lebanon. The goal is to "juxtapose" greater pressure on Syria with international help for Lebanon as it works to regain sovereignty, particularly because the Syrians have not pulled out all of their intelligence agents, said a senior administration official.

Secretary of State Condoleezza Rice held an unpublicized meeting Tuesday at the White House with the U.N. envoy for Lebanon, Terje Roed-Larsen, French national security adviser Maurice Gourdault-Montagne and U.S. national security adviser Stephen J. Hadley to discuss Lebanon and Syria, according to U.S. officials and European diplomatic sources. The French and U.N. envoys flew in specifically for the meeting.

Rice is now planning to host a meeting with European and Middle East allies to discuss new joint efforts when she attends the opening of the U.N. General Assembly in two weeks. Deliberately excluded will be Assad, who will be visiting the United Nations for the first time as head of state, U.S. officials said.

"We're creating a context that will have a supportive position for Lebanon and for Syria not to be comfortable," said a senior administration official, who, like others, requested anonymity because of the sensitivity of the diplomacy involved.

"If I were in Bashar's shoes, I'd look again about coming to New York. It's not going to be the spotlight he expected," he added.

U.S. and European officials say they have been pleased and surprised by the boldness of the German U.N investigator, Detlev Mehlis, in unraveling the Hariri assassination, which rocked Lebanon, unleashed a new political movement and forced Syria to end its 29-year military occupation of Lebanon in April. The investigative team has developed "rock-solid evidence," said a well-placed source familiar with the investigation.

Mehlis is due to submit his report by Sept. 17, as the U.N. General Assembly opens. Although he is expected to request an extension, sources say the arrests this week are only the first of developments based on information obtained so far.

As a result of information uncovered by the U.N. investigation, Lebanese prosecutors filed preliminary charges yesterday against four top military officials allied with Syria, according to the Associated Press. The four will appear in front of a magistrate for further questions today, a session that will determine whether formal charges are filed.

The four generals are Brig. Gen. Jamil Sayyid, former head of General Security; Brig. Gen. Ali Hajj, former director general of the Internal Security Forces; Brig. Gen. Raymond Azar, former director general of military intelligence; and Brig Gen. Mustafa Hamdan, head of the presidential guards.

The State Department called on Syria yesterday to cooperate, after its early balking. "We have made it very clear that it is essential that all parties cooperate with Mr. Mehlis's investigation," said State Department spokesman Sean McCormack. "The Lebanese people are owed an answer, they deserve an answer as to who was responsible for the assassination of Mr. Hariri. Mr. Mehlis is making good progress in his investigation."

If Damascus is found to be involved in the car bombing that killed Hariri, a billionaire who led a campaign against Syria's domination of Lebanon before his death, then the Syrians "are in trouble," warned the senior administration official.

As the investigation deepens, U.S., European and U.N. officials are talking about the next steps, including how a potential trial would unfold and whether it should be held in Lebanon, according to U.S. and European officials. Although some want Lebanon to be able to confront its past as a step toward securing its future, others fear that Lebanon's judicial system is not strong or sufficiently free from Syrian control to conduct a fair and independent trial, U.S. and European officials said.
Posted by: Dan Darling || 09/02/2005 00:08 || Comments || Link || E-Mail|| [306 views] Top|| File under:
Syria Arrests 70 Arabs Attempting to Infiltrate Iraq
Interesting story in itself, more interesting in light of the fact that the investigation of the Hariri boom in Leb is turning toward Damascus.
A Syrian official source said yesterday that Syrian authorities have arrested 70 infiltrators of various Arab nationalities, who tried to cross into neighboring Iraq. The source who spoke on condition of anonymity said the detainees were from Saudi Arabia, Morocco, Yemen, Algeria, Lebanon, Jordan, Egypt and Kuwait. The source added that Syria "had done its best to control its (600 kilometers) long border with Iraq and deployed another full military division along the border" to support guards already there. But it was "impossible to completely control borders from one side", when the other side is not cooperating, the source said, in an apparent reference to Iraqi and US troops.

Syria says it has deployed a military division of 7,000 soldiers along its border with Iraq and established a four-meter high sand barrier along the border with monitoring outposts every 400 meters or three kilometers, depending on how security sensitive the area is. But Damascus is under increasing pressure from Washington which accuses Syria of not doing enough to control its border with Iraq. Damascus rejects that claim, saying it does not receive cooperation from the US or Iraq. "The possibility to control the border in the desert is difficult, so it has to be controlled by helicopters," the source said. This is not happening because of "non-coordination" from the other side, he added.
Posted by: Fred || 09/02/2005 00:00 || Comments || Link || E-Mail|| [301 views] Top|| File under:
Heat on Lebanese ex-security chiefs
Lebanon's top prosecutor has issued a preliminary criminal charge against four Lebanese generals who were named by the UN investigator as suspects in former prime minister Rafiq al-Hariri's assassination. Prosecutor-General Said Mirza told The Associated Press that he referred the four suspects late on Thursday to an investigating magistrate, who will interrogate them on Friday. The four are Major-General Jamil Sayyed, the former chief of General Security; Major-General Ali Hajj, the former director-general of the Internal Security Forces; Brigadier-General Raymond Azar, the former director-general of military intelligence; and Brigadier-General Mustafa Hamdan, the commander of the Presidential Guard.

Mirza said the next step concerning the fate of the four generals will be decided depending on the results of investigating magistrate Elias Eid's interrogation. Lebanese President Emile Lahoud, for his part, vowed he would stay in office despite the arrest of the senior security officials, Aljazeera reported on Thursday. Earlier in the day, the head of the UN probe, German prosecutor Detlev Mehlis, said he was willing to go to Syria to secure its cooperation in the investigation. Mehlis also said he believed there were "more people involved" in the February murder, following the questioning of five suspects, including the three pro-Syrian former security chiefs and Lahoud aide Hamdan. Asked about Syria's cooperation so far, Mehlis told a press conference: "There were some problems but I'm optimistic that these problems can be solved."

"They will have to be solved because without this cooperation we will not have a full picture," he said, adding that he was "ready and willing to go to Syria." Aljazeera quoted him as saying there were no Syrian suspects, adding that he would need an extension to his three-month term in order to wrap up the investigation.
Posted by: Fred || 09/02/2005 00:00 || Comments || Link || E-Mail|| [306 views] Top|| File under:
Iraq-Jordan
Official: Saddam Trial to Start in Oct.
A court has decided to begin the first trial of Saddam Hussein on Oct. 19 and is in the process of notifying his legal team, an official said Friday. The official, who spoke on condition of anonymity because he is not authorized to make the formal announcement, said the date was chosen so that Iraqis would have completed the referendum on the constitution before the start of the trial. Iraqis go to the polls Oct. 15 to decide whether to accept or reject the new constitution, which is opposed by many in Saddam's Sunni Arab community.

On Thursday, another official, also speaking on condition of anonymity, said the decision had been taken to start the trial between Oct. 15 and 20. Saddam and three co-defendants will stand trial for the 1982 massacre of Shiites in Dujail, a town north of Baghdad, after a failed assassination. Saddam could receive the death penalty.

Other co-defendants in the case are Barazan Ibrahim, intelligence chief at the time and Saddam's half brother; former Vice President Taha Yassin Ramadan; and Awad Hamed al-Bandar, at the time a Baath party official in Dujail. Saddam is expected to face about a dozen trials for alleged crimes committed by his regime, including the gassing of Kurds in Halabja and the 1991 suppression of a Shiite uprising in the south.
Posted by: Steve || 09/02/2005 10:52 || Comments || Link || E-Mail|| [310 views] Top|| File under:
Africa: Horn
Somali leader gearing up to fight warlord
Somalia's president is preparing to use force to quell wrangling in his government, and his critics should do "everything" to resist if attacked, a Mogadishu militia boss said on Thursday.

In a Reuters interview, businessman-warlord Osman Ali Atto added Somalia could suffer fresh conflict unless President Abdullahi Yusuf started to work with all players, including Mogadishu's leaders, to restore government to the failed state. "There is only one person who is preparing for war and that is Abdullahi Yusuf, who unfortunately got arms from Yemen, from Ethiopia," Atto, Yusuf's Public Works and Housing Minister, said on a visit to Kenya.

"They have got almost 3,000 men in Ethiopia with almost 100 technicals to invade," Atto said, referring to trucks mounted with machineguns. "He is preparing the war, no one else."

Atto's comments about Ethiopia and Yemen echo charges in a 2005 report by experts to the U.N. Security Council that both countries have recently broken a U.N. arms embargo on Somalia.

Both countries deny those allegations. Officials in Addis Ababa could not immediately be reached for comment. A government source told Reuters in Sanaa: "Yemen is standing by its commitment on the ban to export weapons to Somalia."

Abdulrahman Meygag, a spokesman for Yusuf's Transitional Federal Government (TFG), denied Yusuf was readying to fight. "There is no truth in that whatsoever," he said. "It is out his (Atto's) own imagination. The TFG remains deeply focussed and committed on seeking peaceful means to resolving disputes."

Atto, a financier, trader, militia boss and self-styled peacemaker, is one of the great survivors of Somali politics. He cooperated with, and later opposed, U.S. involvement in a failed U.N. peace bid in Somalia after it collapsed into anarchy with the 1991 overthrow of dictator Mohammed Siad Barre. The opening of the Hollwood film "Black Hawk Down" depicts his capture by U.S. Army Rangers in September 1993, the start of four months detention on an island off Somalia's coast.

Today Atto is one of several Mogadishu-based ministers who want Yusuf to base himself in the city. But Yusuf, whose political base is north-central Somalia, is using the provincial town of Jowhar as he and anyone else with any common sense feels the capital is too risky.

An Ethiopian-backed former army officer chosen as president by lawmakers at peace talks in Kenya last year, Yusuf last month ruled out using force to pacify Mogadishu and insisted he was determined to take control of the city by persuasion. But he has been recruiting thousands of fighters recently in what looks to some and anyone else with any common sense like the prelude to an attack on his critics.

Earlier this year pro-Yusuf forces made two failed attempts to seize Baidoa, a town Yusuf would like to use as a base. Asked what would happen if Yusuf's forces tried again to take it, Atto said: "Baidoa and Mogadishu have no alternative: they must do everything in their ability to defend themselves."

Yusuf and his Prime Minister Mohammed Ali Gedi should instead focus on mending rifts in the government, Atto said. Asked if Somalia was heading to war, Atto replied: "I believe it will be unless those of Jowhar come up with realistic ideas ... The international community and Arab countries have told them that if you want (aid) money, you get together."

"We should meet, provided they understand that they (Yusuf and Gedi) alone cannot do much for Somalia."

Yusuf's aides say that by going to Mogadishu now he would put himself at the mercy of its heavily-armed warlords. Atto dismissed that. "He doesn't need firepower to get respect. The only firepower he needs is to abide by the charter," Atto said, referring to a transitional constitution that requires Somalis to foster reconciliation.


Reconciliation is a bit easier if you have a rifle in your hands.
Posted by: Dan Darling || 09/02/2005 02:15 || Comments || Link || E-Mail|| [313 views] Top|| File under:
Afghanistan/South Asia
Nuggets from the Urdu press
What Israel will annex
Speaking to Khabrain magazine, Dr Israr Ahmad said that the Arabs were the most incompetent people as a punishment of which Greater Israel will annex their land. All of Iraq will fall to Israel, as will Jordan and Lebanon. The fertile delta of Egypt will also be taken, as will be Saudi Arabia's Hijaz, except Madina which Allah will protect. Southern Turkey too will be annexed. After that Imam Mehdi will appear.

Killed because of 'mooli'
According to Khabrain, one Chaand Butt, standing for general councillor in Wazirabad, was granted the electoral sign of mooli (radish). Because of its association with flatulence, a person present at the returning office started joking with Chaand Butt who became so infuriated that he drew his gun and shot him dead on the spot. According to the Jang, the Election Commission announced that the electoral signs mooli and kela (banana) have been removed from the list because they were considered obscene.

Panchayat kills lovers
According to the Nawa-e-Waqt, a panchayat (village court) of Khanpur sentenced to death two lovers desirous of marrying. The two were taken into a field of sugarcane and shot. The boy was first beaten and his arms broken. The two were caught by the girl's brother who brought them before the panchayat. The lovers confessed that they loved each other, after which they were given the death sentence.

Clergy stopped in foreign lands
The daily Pakistan reported that before Maulana Fazlur Rehman was stopped and deported by the UAE, other clerics too had been stopped. Qazi Hussain Ahmad was stopped by Holland, Maulana Samiul Haq was stopped and deported from Belgium, and Hameed Gul was refused a visa by Britain. America too refused to renew Hameed Gul's visa. Qazi was once called Osama bin Laden's friend and Maulana Fazlur Rehman was once not given a visa for Britain. Others like Akram Toofani and Mufti Jamilur Rehman were actually arrested, then deported.

Quran desecrated in Raiwind
According to Khabrain some miscreant threw a copy of the Quran in the toilet of an Ahle Hadith mosque near the Tablighi Jamaat headquarters in Raiwind near Lahore. When the clerics raised hue and cry, the population of the area came out and staged a protest. A large number of people blocked traffic and threatened the travellers. The procession was in extreme agony over the desecration and beat their chests and damaged property. According to the Nawa-e-Waqt, the protest spilled into a second day and this time, the offended population stopped trains and stoned the passengers who got hurt. They also stoned the cars passing on the Raiwind road. One police officer who had gone to stop the vandalism was so scared that he joined the protest and raised slogans along with the protesters. The procession was greatly strengthened when the MMA gave a call and got its followers to join it. According to the daily Pakistan, the Khyber Mail was stopped for one hour. Its windows were broken and many passengers injured.

Jewish-American plot against Pakistan
Writing in the Jang, Abdur Rasheed Turabi said that America and its friends were singing praises of current Indo-Pak relations but the truth was that the evil triangle of cunning (makkar) Hindus, Zionist Jews and the Americans had plotted together to teach Pakistan a lesson. Before the final blow to be delivered on Pakistan, its strategic assets like the nuclear programme would be put to an end.

Bandits attack 'mela'
The daily Khabrain reported that in Burewala, the mela of Baba Muhammad Shaheed was taken over by bandits who stayed there and enjoyed themselves too. They came at nine at night and took everybody's money away. Then they decided to be entertained and ordered a special mujra (dance) from the theatre performing in the mela. Many local boys were beaten up by them. After seeing the mujra, they took two girls with them and were not traceable by the police.
Posted by: Paul Moloney || 09/02/2005 02:07 || Comments || Link || E-Mail|| [782 views] Top|| File under:
Iraq-Jordan
Al-Qaeda arsenal destroyed along Syrian border
U.S. Marine jets destroyed a train station in a town near the Syrian border Thursday because insurgents were storing weapons there, the U.S. military said. There has been no report of casualties from the attack, which amounts to the third day of strikes in the area in a week.

Marine F/A-18 jets dropped precision-guided 500 pound bombs on the target after "numerous reliable sources" saw about 50 al-Qaeda-linked insurgents using the facility, the statement said.

Iraqi officials said the attack was launched about 1 p.m. against the railway station on the southwest part of Qaim, 200 miles west of Baghdad.

They said the building was destroyed but had no information on casualties because of military activity in the area.

U.S. aircraft launched attacks against suspected insurgent safe houses in the same area Saturday and again Wednesday.

The area is a major infiltration route for foreign fighters entering Iraq. The presence of foreign fighters has raised tension among Iraqi tribes in the area.

Over the past five months there have been an escalation of fighting between Iraqis opposed to the foreigners and those allied with them.
Posted by: Dan Darling || 09/02/2005 00:14 || Comments || Link || E-Mail|| [311 views] Top|| File under:
Afghanistan/South Asia
Afghan violence not the work of al-Qaeda
US and allied intelligence agencies believe that the recent surge in violence in Afghanistan is not related to a reinvigorated offensive by the remnants of the al-Qaeda and Taliban insurgency but rather is the work of "disparate elements" that are unconnected and uncoordinated.

General James Jones, Nato's supreme commander who was in Afghanistan to gauge security ahead of this month's parliamentary elections, said intelligence briefings had led him to believe the rise in attacks was largely due to domestic issues rather than external anti-coalition forces.

"The reasons for the attacks are clearly disparate," he told a small group of reporters travelling with him. "Some are religious fundamentalists, some are drug-related or narco-trafficking related, some just criminals. This is not a coordinated threat we think could lead to any greater insurrection."

The upsurge in violence has led to speculation that remaining al-Qaeda and Taliban elements, which continue to engage in cross-border raids from Pakistan's frontier provinces, have become bolder, more numerous or better trained.

But while acknowledging that "it is sometimes difficult to figure out who exactly is conducting these attacks", Gen Jones, who was briefed by US and allied intelligence officials on Tuesday, said Afghan-based analysts have dismissed these theories, a finding he says he agrees with.

The determination is a key one for Nato, due to expand its mission in Afghanistan to include the still unsettled south around the former Taliban stronghold of Kandahar early next year. But Lieutenant General Mauro Del Vecchio, the Italian officer currently leading Nato's 10,000-troop International Security and Assistance Force in Afghanistan, said recent analyses by his staff had determined that the current level of violence, while alarming, mirrored a rash of attacks that occurred ahead of last year's presidential election, which eventually passed without serious incident.
Posted by: Dan Darling || 09/02/2005 00:10 || Comments || Link || E-Mail|| [295 views] Top|| File under:
Iraq-Jordan
U.S. confirms its troops killed Reuters journalist in Iraq
Oh-no, now al-Rooters is really going to give bad press to the military
The U.S. military confirmed on Thursday that its soldiers killed a Reuters journalist in Iraq but said their action was "appropriate." Describing Sunday's incident, when television soundman Waleed Khaled was killed by multiple shots, Major General Rick Lynch said: "That car approached at a high rate of speed and then conducted activity that in itself was suspicious. There were individuals hanging outside with what looked to be a weapon. It stopped and immediately put itself in reverse. Again suspicious activity. Our soldiers on the scene used established rules of engagement and all the training received ... decided that it was appropriate to engage that particular car. And as a result of that the driver was indeed killed and the passenger was hurt by shards of glass."

Reuters cameraman Haider Kadhem, 24, like Waleed an Iraqi, was slightly wounded by flying fragments but survived in the passenger seat of the car, only to be detained for the next three days by U.S. troops. Kadhem was using a small video camera. Reuters Global Managing Editor David Schlesinger rejected any suggestion that the killing of Waleed was justified.


Reject and be damned, sir.

"The idea that the killing of a professional journalist doing his duty could be justified is repugnant to me," he said.


The idea that a professional journalist wouldn't be bumped off just like anyone else engaging in similar activity is repugnant to me. Journalists have no exemption from the rules applying to the rest of us.

Lynch, senior spokesman for all U.S.-led forces in Iraq, said the investigation into the incident, by an officer from the army division involved in the shooting, had been concluded. But a spokesman for the division said the report had not yet been formally completed and was not yet available. Schlesinger called on the military to release the results of their inquiry as soon as possible so that Reuters could respond fully. "To come to these conclusions without a full and independent investigation is rash and unwise," he added.

Lynch said soldiers reacted when they saw the car traveling "forward at a high rate of speed. That particular car looked like cars that we have seen in the past used as suicide bombs. It wasn't a new car, it was an older model car ... And there were two local nationals inside the car. Our soldiers took appropriate measures. We mourn the loss of life of all humans ... But our soldiers are trained to respond in those situations.


A pity journalists aren't...

"Put yourself in the place of the soldiers, knowing that the insurgents, who have been known to use suicide bombs, suicide car bombs, suicide vests, to attack innocent civilians, will always have an attack and then respond to that attack when the first responders come forward. So our soldiers took appropriate action on that particular case."
Posted by: Captain America || 09/02/2005 00:00 || Comments || Link || E-Mail|| [586 views] Top|| File under:
Afghanistan/South Asia
Police arrests four TNSM leaders
SWAT: Police arrested four leaders of the banned organisation Tehreek-e-Nifaz-e-Shariat-e-Muhammadi (TNSM) on Thursday. The police took TNSM Malakand ameer Maulana Safiullah, district ameer Maulvi Abdul Haq, Maulana Dost Muhammad and Mattah tehsil ameer Muhammad Iqbal into custody under the Anti-Terrorism Act. They have been moved to an undisclosed location. Sources said that the TNSM leaders had been called to the police station on the pretext of a meeting and were later arrested. More arrests are expected in this connection, sources added.


TNSM's most notable accomplishment was to recruit thousands of Paks to run off to Afghanistan in support of the Taliban. Many, if not most, were slaughtered, and most of the survivers ended up bunking in shipping containers or being held for ransom by various warlords. The organization's supremo, Sufi Mohammad, was sentenced to seven years in jug for making Pakland look ridiculous.
Posted by: Fred || 09/02/2005 00:00 || Comments || Link || E-Mail|| [339 views] Top|| File under:
Israel-Palestine
Hamas vows to regain al-Aqsa
A top leader of the Palestinian resistance group Hamas has said Jerusalem's revered al-Aqsa mosque would be won in battle. "Al-Aqsa mosque will not be liberated by negotiations but in a final battle. Allah has promised his people this victory," Mahmoud al-Zahar told about 100 Hamas supporters in the southern Gaza city of Khan Yunis on Thursday.

Speaking against the backdrop of a poster of nine human bombers who hailed from Khan Yunis, al-Zahar also derided the Palestinian interior ministry's call on Tuesday for all Palestinian groups to disarm. "People in the interior ministry say that in two weeks, after the Zionist withdraw, they will disarm the factions. Hamas suffered a lot and many people were killed. After the victory is achieved how can some people say 'you didn't do anything and you must disarm'. This is not fair, this is why we will keep our weapons."


"Without our weapons we're nothing. With our weapons at least we're armed and dangerous."
Posted by: Fred || 09/02/2005 00:00 || Comments || Link || E-Mail|| [453 views] Top|| File under:
Who's in the News
99
[untagged]
Bookmark
E-Mail Me
The Classics
The O Club
Rantburg Store
The Bloids
The Never-ending Story
Thugburg
Gulf War I
The Way We Were
Bio
Merry-Go-Blog
Hair Through the Ages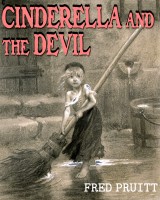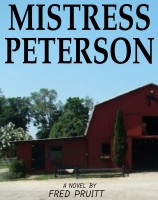 On Sale now!


A multi-volume chronology and reference guide set detailing three years of the Mexican Drug War between 2010 and 2012.

Rantburg.com and borderlandbeat.com correspondent and author Chris Covert presents his first non-fiction work detailing the drug and gang related violence in Mexico.

Chris gives us Mexican press dispatches of drug and gang war violence over three years, presented in a multi volume set intended to chronicle the death, violence and mayhem which has dominated Mexico for six years.
Click here for more information


Meet the Mods
In no particular order...


Steve White
Seafarious
Pappy
lotp
Scooter McGruder
john frum
tu3031
badanov
sherry
ryuge
GolfBravoUSMC
Bright Pebbles
trailing wife
Gloria
Fred
Besoeker
Glenmore
Frank G
3dc
Skidmark
Alaska Paul



Better than the average link...



Rantburg was assembled from recycled algorithms in the United States of America. No trees were destroyed in the production of this weblog. We did hurt some, though. Sorry.
3.230.119.106