Arabia
Houthi follower's trial reveals USA ambassador assassination attempt
State Security Court for Terrorism held a session on Monday 28 Aug. for the trial of 36 of Al-Houthi followers, accused of Sana'a detonations that happened at a previous time. Prosecution revealed that 4 of the suspects planned to attack USA embassy when they rented a house near the embassy, a plan that would have undermined the country's security. He disclosed that one of the fugitives was arrested on the 16th of July. The prosecution revealed that the suspects distributed roles among them to attack USA ambassador with anti-armors missiles. The first suspect was responsible for the survey and collection of information about the ambassador's motorcade which consisted of 3 to 4 cars.

The court decided to appoint advocates to defend the fugitive suspects. It also directed the prosecution to cancel the bail of suspect Intisar Alsiani, arrest and bring her to court. Intisar is the women who are involved in this case. The court decided a 48- hour solitary confinement on the 4 suspects who are accused of the ambassador's attempted assassination, for court disturbance and shouting of slogans. The first suspect was to have a week confinement. Another suspect was sent out of the court room for the disturbance he made by saying that the court is unconstitutional.

In the presence of defense, the court listened to the victims in the explosion events. They all demanded compensations for the injuries they suffered in the explosions. Some of them need to be treated abroad. The suspects' advocates demanded that the prosecution accusations should be dismissed and their clients to be released on bail because their arrest procedures were illegal. The court directed the prosecution to replicate the defendants' lawyers' allegations. It also directed that the suspects lawyers and families should be allowed to meet their clients. The minutes of the prosecution investigations and court sessions could also be photocopied according to court decision. The court also ordered a medical report on the suspect Ibrahim Alkibsi and suspect Ibrahim Aldarahi was given a final chance to answer the prosecution's accusations.
Posted by: Fred || 09/03/2005 00:00 || Comments || Link || E-Mail|| [277 views] Top|| File under:
Caribbean-Latin America
Tabligh Jamaat active in Argentina
Members of Tablighi Jamaat, an Islamist missionary group that the United States accuses of links to Al-Qaeda, are in Argentina with the possible aim of recruiting local Muslims for terrorist activities, a newspaper has said. Citing sources in the intelligence community and the foreign ministry, the La Nacion said the 26 Islamists arrived in Argentina in five groups over the past few months. The militants, from Pakistan, Malaysia, South Africa, Qatar and Egypt, came into the country to possibly contact and recruit Argentine Muslims to train them abroad to conduct terrorism, the newspaper said on Friday.

The Argentine government, which will host the Summit of the Americas November 4-5 in Mar del Plata in the south, did not immediately comment on the report. US President George W Bush is to attend the summit. La Nacion reported that Argentine intelligence received information from their Spanish and Italian counterparts. Spanish counter-terrorism experts gave the Argentine government details on Tablighi Jamaat, saying it was under investigation for the alleged role of some of its members in the March 11, 2004, bomb attacks in Madrid, the daily said.
Posted by: Dan Darling || 09/03/2005 01:42 || Comments || Link || E-Mail|| [279 views] Top|| File under:
Peru Shining Path Guerrilla Gets 30 Years
A Shining Path guerrilla was sentenced to 30 years in prison for a 2002 car bombing that killed 10 people outside the U.S. Embassy, three days ahead of a visit by President Bush, officials said Friday. Wilbert Elqui Meza was convicted late Thursday night, court spokesman Edilberto Valenzuela told The Associated Press.

The car bomb exploded March 20, 2002, in an outdoor shopping plaza across from the fortress-like U.S. Embassy in Lima. In additon to the deaths, 30 people were wounded. Bush went ahead with his visit to Peru despite the bombing. Meza was the only one of eight defendants convicted of carrying out the attack, Valenzuela said, although two women received 20-year sentences and a third women was handed a 25-year sentence for belonging to the Shining Path, Maoist-oriented rebel group. Four others were acquitted of all charges, Valenzuela added.
Posted by: Fred || 09/03/2005 00:00 || Comments || Link || E-Mail|| [303 views] Top|| File under:
Caucasus/Russia/Central Asia
Caucasus Corpse Count
Four Russian soldiers were killed in the latest fighting in Chechnya, a government said on Friday. The four were killed, and one other soldier was injured, in the course of eight separate attacks on Russian military positions over a 24-hour period, the official said.

Two more soldiers were injured in fighting in the Shali district southeast of the Chechen capital, Grozny, the official said. One insurgent was killed in the fighting. Three local police officers were injured in other clashes, the official added.
Posted by: Dan Darling || 09/03/2005 00:15 || Comments || Link || E-Mail|| [293 views] Top|| File under:
Three killed, 11 injured in bomb blast in Dagestan
Three people were killed and 11 injured Friday in a bomb blast in the capital of the Republic of Dagestan, Makhachkala, in Russia, the Russian TV reported. It quoted Russian security sources as saying the blast occured when a Russian military vehicle was searching for explosives and ammunition in the region. The Russian security forces chased a number of people suspected of being the bomb attack, but they managed to escape, added the sources. The suspects left a car behind which contained explosives and ammunition, they said. Dagestan had in the last years turned into a source of tension. It witnessed scores of bomb attacks by extremists.
Posted by: Fred || 09/03/2005 00:00 || Comments || Link || E-Mail|| [286 views] Top|| File under:
Down Under
Former baggage handler charged with making terror manual
A former baggage handler at Sydney airport will be tried on terrorist charges, accused of making a terrorist manual from Internet sources.

Bilal Khazal was arraigned in the New South Wales Supreme Court in Sydney Friday, charged with knowingly collecting or making documents connected with terrorism, The Australian reported. He is also charged with inciting another person to commit a terrorist act.

The government alleges the 35-year-old collected articles on the Internet, which he compiled into a terrorist manual.

Khazal pleaded not guilty to both charges. His trial will begin April 24.
Posted by: Dan Darling || 09/03/2005 00:19 || Comments || Link || E-Mail|| [310 views] Top|| File under:
Europe
7 EHAK members questioned in connection for ETA links
Three members of EHAK-PCTV charged with involvement in armed group and the four promoters of the party, accused of collaboration crime, are summoned to testify.

Next week, the judge of the Spanish High Court Fernando Grande-Marlaska will question seven members of the Communist Party of the Basque Lands (EHAK-PCTV). Three are charged with involvement in armed group and the other four with collaboration crime.

The questionings take place on grounds that EHAK-PCTV is presumably at ETA's disposal. Today, the judge has summoned three members of EHAK-PCTV (Juan José Petrikorena, Peio Gálvez and Joseba Zinkunegi) to court, according to judicial sources. Charged with involvement in armed organisation, they'll testify on Sept. 7, Wednesday.

On Sept. 8 judge Grande-Marlaska will question the four promoters of EHAK-PCTV (Juan Carlos Ramos Sánchez, Aritz Blázquez Díez, Javier Ramos Sánchez and Juan Manuel Rodríguez Hernández) accused of collaboration crime with armed group.
Posted by: Dan Darling || 09/03/2005 00:18 || Comments || Link || E-Mail|| [287 views] Top|| File under:
Suspected IRA Boom Artist to Stand Trial
A suspected Irish Republican Army dissident must stand trial for allegedly murdering 29 people with a car bomb seven years ago in Northern Ireland's deadliest terror strike, a judge ruled Friday. State prosecutors had assembled a sufficiently strong case against Sean Hoey in the Aug. 15, 1998 attack in the town of Omagh, Magistrate Desmond Perry said. Hoey, 36, is the first person to be charged with murder in the bombing.
Posted by: Fred || 09/03/2005 00:00 || Comments || Link || E-Mail|| [284 views] Top|| File under:
Southeast Asia
Thai PM sez 131 hard boyz fled to Malaysia
Thai Prime Minister Thaksin Shinawatra has criticized 131 Thai Muslims for fleeing to Malaysia and making an international issue of southern Thailand's unrest.

Malaysian police said the refugees, who included women and children, were trying to escape violence in Thailand's troubled southern provinces, where almost 900 people have been killed since January of last year.

But Thaksin said that Islamic militants were among the group and were trying to attract international attention to their cause, Channel NewsAsia reported Friday.

Malaysia's Foreign Minister Syed Hamid Albar said Thursday that his country would provide temporary shelter to the Thai refugees, who have no travel documents, but would not grant them asylum.

Thaksin described a recent wave of bomb blasts in the southern provinces as retaliation after the government issued arrest warrants for suspected insurgents. Some 20 blasts have killed one police officer and injured 21 other people.

The prime minister also called on mobile phone operators to introduce new technology within two months to prevent bombs from being detonated by mobile phones.
Posted by: Dan Darling || 09/03/2005 00:20 || Comments || Link || E-Mail|| [288 views] Top|| File under:
Syria-Lebanon-Iran
Iran's leader calls for Jihad against Israel
Hat Tip: LGF

Jumpin' Jihad

TEHRAN (AFP) - Iran's supreme leader hailed Palestinian militants for "expelling the Zionist regime from Gaza" and called for the "continuation and fortification of resistance and Jihad," or holy struggle.

"The only way to confront the Zionist enemy is the continuation and fortification of resistance and Jihad," Ayatollah Ali Khamenei was quoted as saying Saturday in a meeting with the militant group Islamic Jihad's secretary general Ramazan Abdullah.

"Although the retreat of the Zionist regime from Gaza is short of Palestinian rights and demands, it is however a big victory that shows the inability of the occupier regime of Qods (Jerusalem)," the ISNA news agency quoted Khamenei as saying.

He added that "with the cooperation of Jihadi groups", further "success is also possible in other parts of the occupied territories".

Iran is frequently accused of funding and supplying Palestinian militant groups, but the clerical regime says it only provides "moral" backing. Tehran also refuses to recognise Israel

Posted by: Captain America || 09/03/2005 20:22 || Comments || Link || E-Mail|| [478 views] Top|| File under:
More involved in Hariri killing - Mehlis
... President Emile Lahoud, reacting to the arrest of the generals, three of which including Brig Gen Mustafa Hamdan are close associates, vowed to stay in office. But in a sign Lahoud might not readily accept the findings, he instructed Lebanon's judiciary to review the UN team's findings with those obtained by the Lebanese side. "[Lahoud] affirms to the Lebanese that he will continue to shoulder the responsibility in safeguarding the constitution and the laws," said presidential spokesman Rafik Shalala.

Lahoud's opponents began calling for his resignation before Hariri's assassination and the demands intensified after anti-Syrian groups swept to power in Lebanese parliamentary elections in May and June.

Mehlis also said he was willing to go to Damascus to meet Syrian officials and recommended to the Lebanese authorities that they keep holding the four generals in police custody in Beirut since Tuesday. "The presumption of innocence stands," he said, adding the suspects had not been charged. But he said their arrests were based on evidence.

Lebanese investigating magistrate Elias Eid has until tomorrow morning to decide whether to release the generals, extend their detention or issue arrest warrants. It was unclear when Eid will interview the suspects. "We think ... that they were to some extent part of the planning which led to the assassination," Mehlis said during the news conference.
Posted by: Fred || 09/03/2005 00:00 || Comments || Link || E-Mail|| [295 views] Top|| File under:
Iraq-Jordan
5,000 U.S. and Iraqi Troops Sweep Into City of Tall Afar
TALL AFAR, Iraq, Sept. 2 -- It was a clear and quiet dusk, with only the call to prayer echoing from minarets across this city, when a roadside bomb blasted an M1-A1 Abrams tank, shaking nearby buildings and filling the indigo sky with a plume of black smoke.

Crackling small-arms fire clanged off the damaged vehicle from an adjacent house. U.S. soldiers answered with increasingly violent volleys -- .50-caliber machine gun bursts, tank rounds and a TOW missile -- but the shots from inside the house kept coming. Finally, an ear-splitting succession of five rounds from the tank's big gun reduced the building to flaming rubble and lit the empty streets with white sparks from exploding power transformers.

In the largest urban assault since the siege of Fallujah last November, more than 5,000 U.S. and Iraqi troops entered this northern city before dawn Friday. But the 45-minute firefight at day's end suggested that the insurgents who have controlled much of Tall Afar for almost a year would not relinquish it easily. "We knew they were going to fight," said Pfc. Johnny Lara, a machine gunner from Blue Platoon, Eagle Troop, 2nd Squadron of the Army's 3rd Armored Cavalry Regiment, who watched the clash with a reporter from a rooftop about 100 yards away. "Now it's a fight."

During the course of the day, at least 30 insurgents were killed as U.S. troops conducted house-to-house searches in the baking sun. Apache attack helicopters that circled the city of 250,000 all day killed 27 people, including eight who were attempting to conceal roadside bombs in old tires, commanders said. No American or Iraqi army casualties were reported.

Set on an old smuggling trail that winds though pastoral plains about 40 miles from the Syrian border, Tall Afar is a key logistics hub for insurgents operating across northern Iraq, military officials say. Like the string of towns a few hundred miles to the south in Anbar province, where Marines have launched a half-dozen offensives since early May, Tall Afar is considered a staging point for operations essential to sustaining an insurgency, such as trafficking of men and arms and providing safe accommodations for fighters.


More at link
Posted by: Captain America || 09/03/2005 00:29 || Comments || Link || E-Mail|| [428 views] Top|| File under:
Africa: North
General amnesty for Mauritanian prisoners
Mauritania's interim government has announced a general amnesty for all political prisoners, the Arab TV network al-Jazeera reported on Friday. The interim government was appointed by the military junta that seized power on 3 August from deposed president, Maauoya Ould Sid Ahmed Taya in a bloodless coup. The junta - which calls itself the Military Council for Justice and Democracy - has promised to hold democratic elections within two years.

In late August, an appeals court in the Mauritanian capital, Nouakchott, turned down a request from local magistrates for the release of 23 Islamists arrested under Taya's regime, for allegedly plotting a failed coup in 2003, and being members of a Salafite terrorist group operating in Algeria, the pan-Arab al-Shaq al-Awsat daily reported.

The appeals court said the men must stay in prison while investigations into their cases continue. The decision followed unsuccessful attempts by the junta to have the men freed. Relatives of the detainees have held several protests since the coup, asking Mauritania's new military rulers for their release.
Posted by: Dan Darling || 09/03/2005 00:17 || Comments || Link || E-Mail|| [276 views] Top|| File under:
Afghanistan/South Asia
MMA fumes over Pakistani talks with Israel
Pakistan's Prime Minister Shaukat Aziz defended talks held with Israel a day earlier as Muslim clerics denounced the shift in policy in fiery sermons during Friday prayers, but planned street protests fell flat.

The meeting between Foreign Minister Khursheed Mehmood Kasuri and his Israeli counterpart Silvan Shalom in Istanbul on Thursday was the first publicly acknowledged high-level contact Pakistan has held with the Jewish state.

"There is no harm in having talks," Aziz told the lower house of the National Assembly, where opposition Islamist legislators walked out in token protest.

"If we have met somebody this does not mean we agree with them. We may be able to change their stand.

A staunch supporter of the Palestinian cause, Pakistan stressed it will not recognise Israel until a Palestinian state is established.

The government's decision to open talks was prompted by Israel's removal of settlers from Gaza last month.

Foreign Minister Kasuri told reporters during a stopover in Dubai before returning home that the move would give Pakistan "diplomatic space".

"Frankly (secret) contacts have been going on for decades, but we wanted to send a signal to the Israeli government and people that the assumption that Islamic countries cannot live in peace with the Jewish state is not correct, if Israel were to vacate occupied territory," Kasuri said.

Hundreds of Islamic Jihad supporters protested in the northern Gaza Strip against Pakistan President Pervez Musharraf's decision to hold talks with Israel, and Turkish Prime Minister Tayyip Erdogan's agreement to host them.

"We are angry at Erdogan who sponsored the Pakistani-Zionist talks. We are angry with Musharraf," said Mohammad Al Hindi, an Islamic Jihad leader who accused Musharraf of seeking to satisfy the United States.

In Pakistani mosques, anger welled up during Friday prayers.

"General Musharraf is an agent of Jews. His agenda is to sell Pakistan and Pakistani Muslims to Jews and the Jews' ally," the cleric told his congregation at Islamabad's Red Mosque.

"We will not allow General Musharraf to disgrace Islam. Every Muslim will resist General Musharraf's plan," the preacher said.

For all the rabble-rousing in more radical mosques, street protests planned by Islamist parties were poorly attended.

Munawar Hassan, secretary general of the Jamaat-e-Islami (Islamic Party), warned Kasuri would be greeted by black flags when he returns home, but in the capital Islamabad, a protest in front of a press club mustered less than 100 supporters.

From his stronghold in Peshawar, the provincial capital of North West Frontier Province, Qazi Hussain Ahmed, a leader of the alliance of six Islamist parties accused Musharraf of compromising over Afghanistan, Kashmir and now Palestine, and pledged to launch a countrywide protest.

But only a few hundred supporters came out on the streets of Peshawar on Friday, albeit chanting with gusto "al jihad, al jihad" and "America's friend is the nation's traitor" and "al jihad, al jihad" in a summons to join a holy war.

Newspapers, however, saw how Pakistan stood to gain by engaging Israel.

"First, it will be a blow to the growing Indo-Israeli nexus," said "The News", referring Israel's sale of advanced weapons to Pakistan's old rival, India.

Secondly, it would "bring credible advantages for Pakistan within the American political system, where the Jewish lobby's clout is unquestionable".

And thirdly, the newspaper said, it would lift some pressure put on Pakistan by the West over management of its nuclear arms.
Posted by: Dan Darling || 09/03/2005 00:09 || Comments || Link || E-Mail|| [276 views] Top|| File under:
Iraq-Jordan
Gunmen kill 2 in separate attacks on mosques
Unidentified gunmen opened fire on Sunni Muslim worshippers at Friday prayers in two mosques south of Baghdad, killing two people and injuring four,police said. The first attack occurred when a lone gunman entered the Mizael Basha mosque in near the town of Zubeir, 20 kilometers (12 miles) southwest of Baghdad and sprayed automatic fire on worshippers during dawn prayers. One man was killed and four injured, police Col. Nouri al-Fayadh said. Another Sunni mosque, the al-Rashidiya, was later attacked by a group of gunmen who fled after shooting dead a guard, police was quoted as saying by The Associated Press.
Posted by: Fred || 09/03/2005 00:00 || Comments || Link || E-Mail|| [296 views] Top|| File under:
Afghanistan/South Asia
US Soldier, Interpreter Killed in Afghan Clash
A US soldier and an Afghan interpreter were killed while preparing for an assault on a Taleban position in which a district level Taleban commander was later killed, the US military said yesterday. The soldier and the interpreter were killed by small-arms fire as they moved in on Thursday for a daylight attack, the US military said in a statement.
Posted by: Fred || 09/03/2005 00:00 || Comments || Link || E-Mail|| [296 views] Top|| File under:
Taliban Commander Killed in Afghanistan
U.S. and Afghan forces killed a regional Taliban commander the military said Friday as violence spiraled ahead of this month's landmark elections. The Taliban commander — identified by Afghan officials as Thor Mullah Manan — was killed with another rebel fighter in a firefight Thursday with coalition and Afghan forces in Daychopan district of southern Zabul province, the U.S. military said. The military said Manan was in command of three other Taliban sub-commanders and responsible for the movement of equipment and personnel throughout the northwest Zabul province — regarded as a hotbed of Taliban-led insurgents.


What the hell kind of Taliban is named "Thor"? They couldn't find a "Mahmoud"?
Posted by: Fred || 09/03/2005 00:00 || Comments || Link || E-Mail|| [293 views] Top|| File under:
Who's in the News
70
[untagged]
Bookmark
E-Mail Me
The Classics
The O Club
Rantburg Store
The Bloids
The Never-ending Story
Thugburg
Gulf War I
The Way We Were
Bio
Merry-Go-Blog
Hair Through the Ages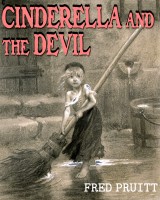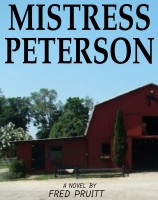 On Sale now!


A multi-volume chronology and reference guide set detailing three years of the Mexican Drug War between 2010 and 2012.

Rantburg.com and borderlandbeat.com correspondent and author Chris Covert presents his first non-fiction work detailing the drug and gang related violence in Mexico.

Chris gives us Mexican press dispatches of drug and gang war violence over three years, presented in a multi volume set intended to chronicle the death, violence and mayhem which has dominated Mexico for six years.
Click here for more information


Meet the Mods
In no particular order...


Steve White
Seafarious
Pappy
lotp
Scooter McGruder
john frum
tu3031
badanov
sherry
ryuge
GolfBravoUSMC
Bright Pebbles
trailing wife
Gloria
Fred
Besoeker
Glenmore
Frank G
3dc
Skidmark
Alaska Paul



Better than the average link...



Rantburg was assembled from recycled algorithms in the United States of America. No trees were destroyed in the production of this weblog. We did hurt some, though. Sorry.
3.230.119.106