Notes on 9-11
Thoughts at random, worth every cent you paid for them.
It's hard to get worked up about all the military equipment left in Afghanistan. All that materiel was left to equip the Mighty Afghan Army, and there should have been more in the pipeline. Remember they were supposed to be able to pick up the fight on their own, with U.S. air and intel support. The Ghani government was in "peace negotiations" with he Talibs in Qatar. The Talibs were supposed to have 5,000 prisoners released, after which there was supposed to be a ceasefire, and the two sides were supposed to work out a structure for a transitional government. The U.S. was supposed to be the guarantor of the deal.


Biden broke the deal by not enforcing our end of it. U.S. troops were supposed to be out by May 31st, not 9/11, which was a technical violation—go to the two sides, get both to agree to the date change, initial, and done. Instead the firm of Winken, Blinken & Nod seems to have merely informed the Talibs of the change. The agreement was the reason we went eighteen months without any casualties.


The deal, as far as I know didn't cover U.S. contractors, the polite guise under which the CIA operates. Going by my own experience in Vietnam, there were joint intel collection operations, which should have been keeping the Afghan side aware of most things we knew about the Talibs, which would have included the addresses and phone numbers and wives' preferences in birthday chocolates of the Quetta Shura. Withdrawing the maintenance contractors, the guys who kept the aircraft flying and the radars raiding left the ANA high and dry, which was pretty much what happened in Vietnam too, when the Democrats cut the money for the South Vietnamese government and army, which up until that time had been holding its own. Bastards. At least they predictable.


The Dems expect all this to have fallen down the memory hole since it happened in an off-election year. Quick! Name something good or bad that happened in 2019! I could be wrong, but I don't think that'll happen. The blow to national pride and standing has been too severe. I think most people realize that there's no way Trump would have let it happen. If the Dems don't take a political beating it will be because people like AOC and Maxine Waters and Ilhan Omar and Harry Reid and Chuck Schumer get reelected because either their constituents like them and their opinions, or the alternative is considered too horrible, or the machine's really greased well. If we had a parliamentary system, Nancy Pelosi would be prime minister. She feels the loss. Believe it.


As I write these words, it's twenty years to the day from September 10th. That's a day after Massoud was assassinated on September 9th, and the day before September 11th, when nineteen Arabs -- fifteen of them Saudi -- boarded four planes without having their carry-on luggage x-rayed. After twenty years, we're back to a September 10th world. Sure, Afghanistan's in the news, but that's because we're leaving, not kicking the collective Pashtun butt. Expect Gary Condit and his thumbless wife to reappear any time now. Expect Michael Jackson to rise from the grave for a new and makeup-free re-release of Thriller. Expect shark attacks up and down both coasts and the surfing population of Australia to decline by half.


For most of the past twenty years, the public hasn't known what was going on in the most important aspect of its life. There were howls from the antiwar left when we went into Iraq. The public supported it because we had gone through the fourth-largest army in the world like a hot knife through butter in the Gulf War -- a war of maneuver, not a war of occupation. Bush I was heavily criticized for not pushing on to Baghdad, recall. Had Schwartzkopf (PBUH) been in charge this time around, things probably would have gone better, but not much better. We expected to win and win easily, and we did. When it did turn into a war of occupation, it went differently. No MacArthur in Tokyo equivalent was installed. We didn't catch Saddam right off the bat, we didn't catch Zarqawi out of the gate. How many of the "52 cards" did we actually nab? (Actually, most of them.) Izzat Ibrahim, who was probably the most important of them, died last October, probably of old age.


What do we have to show for the expenditure of men and money over two hard decades? The al-Qaeda hydra had its head lopped off and grew another, and then another, but with the Saudi money drying up they're still becoming anemic. ISIS is now the bigger problem. The treasury, despite the opinions of the Dems, is looking pretty depleted. Wars cost a lot of money. Troops need paid and supplied, munitions aren't free, and the Air Force sez each new Reaper drone, costs somewhere between $14 million (2008) and $32 million (2021). It costs $4,762 per hour to operate it -- a bargain, compared to a B2 bomber ($169,313). Bin Laden's objective was to break our economy, and to that extent he succeeded. The dollar's in far worse shape than it was in 2001


On the other hand, bin Laden is dead. If you're reading this, you probably aren't. The Saudis seem to have quietly given up driving Islamism and are now pretending they were on our side all along. The Paks have given up trying to pretend they're on our side. Saddam's gone. Zarqawi's gone. A succession of Chechen supremos is gone, most of them forgotten. Arafat's gone, Saleh's gone. Qadaffy's gone. Mubarak's gone, followed by Morsi. Even ben Ali's gone, and he was relatively harmless. Gone also are most of the Saudi Abu Whatsisnames and emirs and holy men who were driving Islamism. Qazi's dead, Sami's dead. Nizamuddin Shamzai is long dead. Qatar and Yusuf Qaradawi are about it. Even Morocco's Islamist government is out. We haven't spread democracy throughout the world, but we've given Islamism a pretty thorough beating.


Afghanistan is the exception. We win wars of maneuver. We know how to do that. Infantry fights battles, logistics wins them. That's why there's enough equipment remaining to equip an army. That was what it was there for. The other rule we passed on was not allowing a safe haven. The Vietnamese commies had Laos and Cambodia to withdraw to. The Taliban had Pakistain.
Posted by: Fred || 09/11/2021 00:00 || Comments || Link || [336102 views] Top|| File under:
What were you doing that Tuesday morning on 9-11?
As we remember 20th Anniversary of 9-11 and the deaths it caused and would cause worldwide over the next next 20 years.

What were your doing that Tuesday morning when you 1st heard of the attacks?

Posted by: NN2N1 || 09/11/2021 00:00 || Comments || Link || [336107 views] Top|| File under: al-Qaeda
'Our only choice was to ram it': Air Force pilots recall knowing they had launched a SUICIDE mission to bring down United 93 on 9/11 because there was no time to arm their jets before takeoff
[Daily Mail, where America gets its news]
Lt. Gen. Marc Sasseville and Heather Penney set out on a suicide mission to stop hijacked United Flight 93 headed to the capital on 9/11


The pilots took it upon themselves to immediately take off in their F-16s and didn't have time to arm their jet with missiles or complete a pre-flight check


'Our only choice was going to be to ram the airliner,' Penney said, adding that Sasseville took the cockpit 'to aim at the terrorists' and she 'would take the tail'


'I genuinely believed that was going to be the last time I took off. If we did it right, this would be it,' Penney said of the plan to use themselves as kamikazes


Unbeknownst to them when they took off, the passengers of Flight 93 had already fought back and drove the plane into a field in Shanksville, Pennsylvania


All 44 passengers on board Flight 93 were killed in the crash-landing and it was the only hijacked plane on 9/11 not to hit its intended target
Posted by: Skidmark || 09/11/2021 00:00 || Comments || Link || [336087 views] Top|| File under: al-Qaeda
-War on Police-
Florida deputy gets shot and beaten with butt of AR-15-style rifle by passenger who burst out of car during traffic stop
[Daily Mail, Where America Gets Its News] Dashcam footage shows the moment Brevard County deputies Brian Potters and Tyler Thoman were ambushed by a gunman, prompting a shootout


Shooter Paris Wilder, 38, was left dead and Potters was severely injured


The officers were doing a routine traffic stop when Wilder jumped out of the car 'with a small stock AR-15-styled rifle' and started shooting


He then used the butt of the gun to beat Potters, prompting Thoman to use fatal force to 'eliminate the threat'


Wilder was a career criminal with 40 previous arrests and the Sheriff's Office said he was out on bond avoiding another arrest when the shooting took place


The investigation is ongoing and both deputies have been placed on paid administrative leave, which is customary in all deputy-involved shootings
Posted by: Fred || 09/11/2021 00:00 || Comments || Link || [336115 views] Top|| File under: Narcos
Afghanistan
Taliban: Afghan families flee to Pakistan over forced marriage fears
Human interest. Lots of examples at the link.

[DW] Many Afghans who fled to Pakistain to escape life under a Taliban

...the Pashtun equivalent of men...
regime say fear of the group's fighters marrying women and girls from their families was a major reason behind their decision to leave their homeland.
Posted by: trailing wife || 09/11/2021 01:27 || Comments || Link || [336087 views] Top|| File under: Taliban/IEA
As Flights Resume, Plight of Afghan Allies Tests Biden's Vow
There are rumours that the Afghans were pulled off the airplanes at Mazar-e-Sharif airport and massacred on the tarmac by Taliban gunnies the other day, which would explain why only 200. But without evidence it will never be entered into the record.

[AnNahar] Evacuation flights have resumed for Westerners, but thousands of at-risk Afghans who had helped the United States are still stranded in their homeland with the U.S. Embassy shuttered, all American diplomats and troops gone and the Taliban


...mindless ferocity in a turban...


now in charge.



An estimated 200 foreigners, including Americans, left Afghanistan on the commercial flight out of Kabul on Thursday with the cooperation of the Taliban. Ten U.S. citizens and 11 green-card holders made Thursday's flight.

With the United States and Taliban both insisting on travel documents that may no longer be possible to get in Afghanistan, the plight of those Afghans is testing President Joe The Big Guy Biden
Continued on Page 49
Posted by: trailing wife || 09/11/2021 00:41 || Comments || Link || [336097 views] Top|| File under: Taliban/IEA
Taliban Says Panjshir is Captured, Resistance Still Claims War Not Over
[ToloNews] Fives days after all districts of

Panjshir

and the provincial center were captured by the Taliban

...Arabic for students...
, a commander of the

Resistance®

Front on Friday in a recorded video message said the Taliban's presence in Panjshir does not mean the end of the war.

Saleh Rigistani, the commander, said they will continue fighting the Taliban forces.

"I am sure that the Mujahideen, the resistance forces and your sons will fight to the death to defend your values and honor," he said.

"Right now, Panjshir is the center of resistance and the resistance forces are present in all the mountains," said Abdul Latif Pedram, the leader of the National Congress Party.

Registani also said the people in Panjshir are facing hunger and a lack of medicine.

The Taliban, however, said some of the opposition fighters had fled to the mountains but talks were ongoing to convince them to return to normal life.

Anaamullah Samangani, a member of the Taliban's Cultural Commission, said Taliban forces have captured all parts of Panjshir and that the resistance forces are not there in any public way.

"They do not have a public presence; they are hidden in valleys and caves. Talks are ongoing with them, and we try to encourage them to come and lead peaceful and normal lives among their people," he said.

Although reports indicate that both sides have agreed on a three-day unofficial ceasefire, neither side has confirmed the reports.

Meanwhile,


...back at the wreckage, Captain Poindexter wished he had thought to pack sun block...


Iran's representative in the United Nations


...an organization which on balance has done more bad than good, with the good not done well and the bad done thoroughly...


called the war in Panjshir "fratricide."

A number of Panjshir residents said that people are facing numerous problems as roads leading into Panjshir are blocked and telecom services are not working.

"People do not have food. Children need power and people are living scattered in different areas," said Afsana Mohammadi, a Panjshir resident.

"Telecom services are completely cut in Panjshir and the lack of electricity is another big problem," said Abdulwasi Almas, a local

news hound

from Panjshir.

After the capture of Panjshir, a Taliban spokesperson said that Panjshir would have electricity and telecom services soon, and that roads would open.
Posted by: trailing wife || 09/11/2021 00:00 || Comments || Link || [336092 views] Top|| File under: Taliban/IEA
Pakistan, UAE provide more humanitarian aids to Afghanistan
[KhaamaPress] Pakistain provided its second consignment of humanitarian aid
to the people of Afghanistan in Kandahar province.

As per the statement of the Pak embassy in Kabul, the consignment is comprised of food ingredients, medicines, and utensils.

It is Pakistain's second tranche of humanitarian assistance in two days and is said to continue in Khost and Balkh provinces.

The country's first consignment of aid was handed over to the officials of the ministry of public health in Kabul International Airport on Thursday which included 30 tonnes of medicines and food.

In the meantime, UAE's plane loaded with tonnes of food ingredients landed in Kabul International Airport on Friday and the relief assistance was handed over to the officials of the Islamic Emirate of Afghanistan.

It is the country's seventh consignment of humanitarian assistance since the Taliban

...Arabic for students...
took over power in Afghanistan.

The tranche which includes flour, rice, and other food ingredients is donated by Afghan traders based in UAE.

Officials of IEA thanked the countries for humanitarian aids and added that all countries are welcomed to provide Afghanistan's people with aid of such.

The aids are provided at a critical time as the UNAMA has called on the international community to provide the people of Afghanistan with relief assistance and withhold potential humanitarian crises.


"They have coordinated this with us and soon the aid will reach the families in need," he said.

Earlier this week Bahrain sent 30 tons of food and medicine to Afghanistan.

Meanwhile, Abdul Hadi Hamdan, who is in charge of Kabul airport, said that food, clothing and medicine provided by various countries had arrived at the airport, and he said the airport will soon become operational for civilian flights as well.

"So far, those flights that carry humanitarian aid have landed at the airport," Hamdan said.

Meanwhile, officials of the Pakistan consulate in Kandahar say that 12 tons of food and medicine provided by Pakistan arrived in Kandahar on Friday.
Posted by: trailing wife || 09/11/2021 00:00 || Comments || Link || [336097 views] Top|| File under: Govt of Pakistan
Dozens of Afghan evacuees flagged by DHS as potential security threats
[FoxNews] More than 60,000 Afghan refugees are now on U.S. soil

More than 40 Afghan refugees have been flagged by the Department of Homeland Security as potential national security threats as tens of thousands of refugees from the war-torn country are poised to resettle in the United States.

DHS flagged 44 Afghan evacuees that it deemed a risk to the United States over the past two weeks, according to records reviewed by the Washington Post.

Among 60,000 Afghan evacuees now on U.S. soil after being evacuated Aug. 17, 13 Afghans remain in custody awaiting additional screening, and another 15 have been sent back to Europe or the Middle East. Another 16 have not been cleared to travel and remain in overseas transit sites referred to as "lily pads."

Reports last week estimated 100 Afghan refugees from Afghanistan to the United States have been flagged for potential ties to terrorist organizations, including the Taliban.

The report stated that two of the flagged Afghans "raised enough concern for additional review" and are being sent to Kosovo for further review amid security concerns.

Other Afghans who fled to America and who raise security concerns will also be sent to Kosovo, according to the sources. Those sources say evaluations are underway in the Washington, D.C. area after some evacuees were found to have been previously deported from the U.S. for past criminal offenses.

The White House did not immediately respond to a request for comment from Fox News.

In addition to security concerns, the White House announced Friday that it has temporarily suspended flights bringing Afghan refugees into the country due to a measles concern.

"'Operation Allies Welcome' flights into the United States have been temporarily paused at the request of the [Centers for Disease Control] and out of an abundance of caution because of four diagnosed cases of measles among Afghans who recently arrived in the United States," White House Press Secretary Jen Psaki told reporters.

She said that individuals are being quarantined and that the CDC has begun full contact tracing. Additionally, all arriving Afghans are required to have a measles vaccination as a condition of entry into the U.S.

The Associated Press had previously reported that "health safety concerns" had shut down flights out of Qatar and Germany. There are nearly 10,000 evacuees at the U.S. military base in Ramstein, Germany.
Posted by: Skidmark || 09/11/2021 00:00 || Comments || Link || [336133 views] Top|| File under:
Taliban kills former Vice President Saleh's brother
[EN.ALGHADEERTV.NET] The Taliban


...the Pashtun equivalent of men...


killed

Rohullah Azizi

, brother of former Vice President of Afghanistan Amrullah Saleh, Aamaj News reported on Friday.

Sources told Aamaj that Azizi was arrested and shot on Thursday in

Rokha district

in

Panjshir

.

His brother Saleh did not flee from the country like former President Ashraf Ghani

...former chancellor of Kabul University, ex-president of Afghanistan. Before returning to Afghanistan in 2002 he was a scholar of political science and anthropology. He worked at the World Bank working on international development assistance. As Finance Minister of Afghanistan between July 2002 and December 2004, he led Afghanistan's attempted economic recovery until the Karzais stole all the money. When Biden abandoned the country left with a helicopter, four cars, and part of the national treasury...
. He became one of the leaders of resistance against the Taliban. His exact location remains unknown.

The Taliban announced this week that Panjshir, the last stronghold of the anti-Taliban resistance movement National

Resistance®

Front of Afghanistan (NRF), was under the group's control.

However,


Switzerland makes more than cheese...


resistance leader Ahmad Massoud insisted the fight continued and called for a national uprising.

Massoud's calls were met with protests across the country in support of his movement.

But the Taliban outlawed the protests, and the UN said the group was violent mostly peaceful in its efforts to disperse them.

UN rights spokesperson, Ravina Shamdasani, said the Taliban responded with live ammunition, batons and whips and caused the deaths of at least four protesters.
Rohullah Azizi, brother of the former vice-president and one of the leaders of the anti-Taliban resistance front in Panjshir province was killed by the Taliban in Karukh district of Panjshir province on Friday, September 10.

His relatives confirm the news and have added that Rohullah Azizi was executed by the Taliban fighters and his body was not given to them.

Taliban has denied the news and has said that Azizi was killed during a conflict with them.

This is the second family member of the resistance front's leaders who loses his life in Panjshir province. Earlier, Commander Abdul Wodood, the nephew of slain Ahmad Shah Masoud was killed along with the spokesperson of the front Fahim Dashti.

Taliban has denied killing both and had added that they were killed in the intra-resistance front fight.


"Wudn't us! There they were, playing jacks and hopscotch with us as nice as could be, when all of a sudden they jest fell down dead without a sound. Strangest thing you ever saw — Allah musta been really mad at them."
Posted by: Fred || 09/11/2021 00:00 || Comments || Link || [336111 views] Top|| File under: Taliban/IEA
Britain
Afghan commando arrested at Manchester hotel
If he were a Taliban or other jihadi commando, come to commit jihad, I would commend them. But it sounds like he is Afghan Army, who would have fought for years on the side of the angels.

[NATION.PK] Armed police in the northern city of Manchester, England, have arrested an Afghan special forces commando at a hotel where he and his family had been quarantining after having arrived on an evacuation flight from Afghanistan, local media reported.

The raid, thought to have taken place in the early hours of Aug. 31 or Sept. 1, saw armed police detain the commando, according to Sky News.

No reason or statement has been released by the metropolitan police and it is unclear as to why he was arrested and detained.

Sky News reported that the commando arrived with his family in the UK on a British military evacuation and were housed in a hotel in Manchester under the current quarantine rules as Afghanistan is listed on the red list. His case, however, is not under the jurisdiction of the MI5, the UK's top security agency.

The government has not yet released an official statement, however, a spokesperson from No 10 said: "We don't comment on individual cases."
Posted by: Fred || 09/11/2021 00:00 || Comments || Link || [336082 views] Top|| File under: Taliban/IEA
Iraq
Lower rank commander takes helm as anti-ISIS coalition shifts to advisor role
[Rudaw] Command of the US-led coalition against the Islamic State
...formerly ISIS or ISIL, depending on your preference. Before that they were al-Qaeda in Iraq, as shaped by Abu Musab Zarqawi. They're really very devout, committing every atrocity they can find in the Koran and inventing a few more. They fling Allah around with every other sentence, but to hear western pols talk they're not really Moslems....
group (ISIS) was handed over to a lower rank general as the United States formally shifts its mission in Iraq from combat to advise and assist.

"It's not terribly common that we assign a 2-star to command a CJTF [Combined Joint Task Force] headquarters with so many contributing nations. But with this transition, OIR [Operation Inherent Resolve] is no longer a common task force," commander of US Central Command, General Kenneth McKenzie, said in a

blurb

on Friday.

"By January 1st, it will have completed its transition from a warfighting headquarters to one focused entirely on advising and assisting our hosts in those areas where we can be most helpful," he added.

Major General John Brennan


...director of the CIA under the Obama administration. One of the deeper dwelling denizens of the Deep State, probably the guy who lit the match that launched the Russiagate coup attempt...


replaced Lieutenant General Paul Calvert in a ceremony in Baghdad on Thursday.


wrong Brennan


The coalition "is ready to take our advisory assistance to the next level with our able partners from the Joint Operating Center - Iraq, the ISF [Iraqi security forces] and SDF [Syrian Democratic Forces] in order to promulgate the enduring defeat of

ISIS

," Brennan said.

The 83-member coalition in July 2020 announced its presence in Iraq will shrink as its focus shifts to high-level advisory work. Since then it has taken several steps to make the transition. This year, the US reduced its number of troops in Iraq to 2,500, down from 5,000, a move Washington said was "consistent with Operation Inherent Resolve's transition from major combat operations." Coalition forces have also left a number of Iraqi bases, in an effort to reduce their "footprint" in the country, its spokesperson said last year.

The US-led Global Coalition was formally established in October 2014 after ISIS took control of large swathes of territories in Iraq and Syria.

Forces within Iraq are pressuring the US to withdraw. Sites housing US personnel have frequently been the target of Iran-backed militias. In late July, US President Joe The Big Guy Biden

...46th president of the U.S., father of Hunter. He blames Trump for losing Afghanistan....
received Iraqi Prime Minister Mustafa al-Kadhimi in Washington and announced that the US combat mission will be over by the end of the year.
Posted by: trailing wife || 09/11/2021 01:20 || Comments || Link || [336105 views] Top|| File under: Govt of Iraq
Iraqi Army kills a prominent ISIS leader in Nineveh, gendermes ties up 5 turbans
[EN.ALGHADEERTV.NET] Iraqi army killed an ISIS leader in the

Makhmur district

of

Nineveh

Governorate.

A security source told Alghadeer News, "this evening, a force from the 14th Infantry Division of the Iraqi army killed the governor of the Qara Jokh area and three others in Makhmur district."

Earlier on Friday, The spokesman for the Commander-in-Chief of the Armed Forces, Major General Yahya Rasool, announced thwarting an attack and killing a terrorist near the Qara Jokh mountain range in Nineveh governorate.

Rasool said in a statement that the security forces managed to thwart an attempt to attack military units near the Qara Jokh mountain range, after a group of three terrorists was spotted through thermographic cameras trying to approach the units.

Iraqi National Security Service arrest five terrorists in Nineveh

[EN.ALGHADEERTV.NET] Iraqi National Security Service reported on Friday, that five

gunnies

were arrested in Nineveh Governorate.

The Agency said in a statement that its detachments in Nineveh had arrested five ISIS members.

The

gunnies

were working in different positions within ISIS; one was responsible for harboring

gunnies

in the so-called

Wilayat of al-Jazira

, while another was responsible for oil imports.

The three other arrested worked in manufacturing

bomb

s and fighters in the "

Diwan al-Jund

."

According to the statement, they confessed to committing crimes against l the citizens, as well as targeting the security forces during the liberation battles in the city of djinn-infested Mosul
... the home of a particularly ferocious and hairy djinn...
.
Posted by: Fred || 09/11/2021 00:00 || Comments || Link || [336125 views] Top|| File under: Islamic State
Israel-Palestine-Jordan
Police: Assailant shot attempting to stab cops in Jerusalem Old City, later dies
[IsraelTimes] Attacker was Arab medical college director, 51; officer hit by ricochet, lightly injured;

festivities

reported in West Bank, but Temple Mount prayers pass peacefully

An assailant was shot as he attempted to stab

coppers

in Jerusalem's Old City on Friday afternoon, and later died of his wounds, police and hospital officials said, amid heightened tension as security forces carry out an intense manhunt for six escaped Paleostinian security prisoners.

The attempted stabbing occurred at the Old City's Council (Majlis) Gate, on the northern side of the western Temple Mount wall, police said. Video of the incident showed the assailant repeatedly trying to stab a police officer, who backed away and opened fire.

"Soon after 4 p.m., the assailant... armed with a knife arrived at the officers' post in the Council Gate in the Old City of Jerusalem and tried to injure the forces there. A quick response by the officers and border guards, who

shot up

the assailant, neutralized him before he could carry out this intention," police said.

The assailant's knife was recovered at the scene.

According to police, the assailant was a 51-year-old Arab man, a resident of East Jerusalem's

Shuafat

refugee camp. The Paleostinian Authority identified him as Hazim al-Joulani, director of the al-Rayyan alternative medicine college in East Jerusalem and an expert in Chinese acupuncture. Married with children, his Facebook page said al-Joulani used to work in Israel's Assaf Harofeh hospital outside Tel Aviv.

He was taken to the Hadassah Hospital on Mount Scopus

at death's door

with a gunshot wound in the upper body, where he later died of his wounds, the hospital said.

In surveillance footage released by police, the attacker can be seen walking down an Old City alley. When he reaches the police position, he suddenly breaks into a run toward an officer, trying to stab him. The cop can be seen backpedaling to get away before shooting the knife-wielding attacker.

A police officer was also lightly

maimed

in the leg, apparently, after being hit by a ricochet, police said. Medics said the injured officer, 19, sustained a light wound to the leg. He was taken to Jerusalem's Shaare Zedek Medical Center for further care, according to the Magen David Adom ambulance service.

Israeli TV reports said al-Joulani was a lone-wolf attacker, not associated with a terrorist group, and that he had recently tried to take his own life amid financial difficulties.


Suicide by IDF. And it comes with a pension for the family from Palestinian Authority — that is to say Western donor — coffers.

The incident came amid heightened tensions in Jerusalem and the West Bank, following a prison break by six Paleostinian security prisoners earlier in the week, though the level of violence was lower than initially feared as of Friday afternoon.

Some 15,000 people visited the al-Aqsa Mosque on the Temple Mount for Friday prayers — often a flashpoint for

festivities

with Israeli security forces — but no such altercations were reported.

However,


those who apply themselves too closely to little things often become incapable of great things...


many Paleostinians were seen waving spoons, an apparent nod to how the escapees tunneled out of jail.

In the West Bank, six Paleostinians

were maimed

by rubber bullets and 34 from tear gas inhalation during

festivities

with the Israel Defense Forces, according to the Paleostinian

Red Islamic Thingy

.

Posted by: trailing wife || 09/11/2021 02:13 || Comments || Link || [336096 views] Top|| File under:
Violent West Bank protests after Israel makes 1st arrests of fugitive prisoners
[IsraelTimes] Paleostinians open fire, throw Molotov cocktails toward IDF checkpoint near Jenin; demonstrations held in a number of cities; PM said to hold security assessment

Paleostinians held demonstrations on Friday night across the West Bank, some of them violent mostly peaceful, after the Israel Police captured two of the six Paleostinian security prisoners who

beat feet from

jail earlier this week.

The Ynet news site reported that Prime Minister Naftali Bennett convened a number of police and military officials for an assessment of the situation in the early hours of Saturday morning, an unusual step for the religiously-observant premier to take on the Jewish Sabbath. There was no official announcement or confirmation on the matter.

Hebrew media reports said up to 1,000 demonstrators and rioters took part in protests at 11 locations across the West Bank.

Paleostinians opened fire toward Israeli troops at the Jalamah checkpoint near the city of Jenin in the northern West Bank, for the second night in a row, according to the Israeli military.

The Israeli army said up to 600 protesters gathered at the checkpoint to clash with soldiers. In addition to the gunfire, rioters set fire to tires and threw Molotov cocktails toward soldiers stationed there. The military said that it acted to disperse the demonstrators; there were no immediate reports of injuries.

The cinematic Gilboa Prison jailbreak of the six Paleostinians on Monday morning has raised tensions across the West Bank. Israeli forces have conducted wide-ranging search operations, while Paleostinian

gang

s have vowed

Dire Revenge

should the

runaway

s come to harm.

Videos circulating on social media showed small crowds gathering in downtown Ramallah and Hebron's al-Fawar refugee camp on Saturday night in solidarity with the two recaptured

runaway

s. Other footage purportedly showed violent mostly peaceful disturbances at the Qalandiya checkpoint in the West Bank north of Jerusalem.

In another nighttime disturbance in the West Bank, Israeli soldiers fired at three Paleostinians at a pillbox near Hebron, wounding one. An Israeli military spokesperson said the three had thrown Molotov cocktails at troops. The soldiers responded with Ruger bullets, a smaller but still deadly form of live fire, according to the army. The three suspects fled, with Israeli search efforts ongoing.

Paleostinian media also reported

festivities

in Hebron's al-Aroub refugee camp. The Israeli army did not immediately respond to a request for comment.

Additionally,

button men

attacked the home of senior Arab Israeli police officer Jamal Hakroush in the northern Israeli city of Kafr Kanna on Friday evening. There were no injuries in the incident, although the shooting damaged the building, according to Israel Police.

It was unclear if the attack was linked to the capture of the prisoners, a police spokesperson added. Hakroush directs a unit whose directive is to fight rising crime in Arab cities and towns.
Posted by: trailing wife || 09/11/2021 02:04 || Comments || Link || [336130 views] Top|| File under:
Rocket fired from Gaza intercepted by Iron Dome; IDF responds with strikes
[IsraelTimes] Residents hear blasts; no injuries or damage reported; launch comes after capture of 2 Islamic Jihad

runaway

s and as Qatari envoy says deal to send cash to

Hamas, one of the armed feet of the Moslem Brüderbund millipede,

-run Strip is off

Paleostinian

holy warriors

in the Gazoo
...Hellhole adjunct to Israel and Egypt's Sinai Peninsula, inhabited by Gazooks. The place was acquired in the wake of the 1967 War and then presented to Paleostinian control in 2006 by Ariel Sharon, who had entered his dotage. It is currently ruled with an iron fist by Hamaswith about the living conditions you'd expect. It periodically attacks the Hated Zionist Entity whenever Iran needs a ruckus created or the hard boyz get bored, getting thumped by the IDF in return. The ruling turbans then wave the bloody shirt and holler loudly about oppression and disproportionate response...
Strip fired a single rocket towards Israel late Friday that was intercepted by the Iron Dome system, the army said. The rocket triggered warning sirens in the Eshkol region and local residents reported hearing several explosions. There were no reports of injuries or damage.
Continued on Page 49
Posted by: trailing wife || 09/11/2021 01:53 || Comments || Link || [336092 views] Top|| File under: Hamas
Police catch 2 4 Palestinians who broke out of prison in northern Israel
[Ynet] Spokeswoman says Yaqoub Qadiri and Mohammad al-Arida - both members of Islamic Jihad - were located near the Arab city of Nazareth; local woman alerted police after fugitives asked her for food; Palestinians in Gaza fire rockets at south shortly after capture.

Israeli security forces captured two of six Palestinian security prisoners who broke out of a high-level detention facility earlier this week, at the tail end of an intense five-day manhunt, a police spokeswoman confirmed on Friday.

The six Palestinians tunneled out of the

Gilboa Prison

on Monday, setting off a furious manhunt across Israel and in the West Bank. The escape has exposed major flaws in Israel's prison service and set off days of angry criticism and finger pointing.

The two escapees were captured late Friday on

Mount Precipice

near the Arab city of

Nazareth

in northern Israel, not far from where the prison they escaped from is located, the spokeswoman said in a statement.

The two fugitives were identified as Yaqoub Qadiri, 49, and Mohammad al-Arida, 39 - both members of the Palestinian Islamic Jihad (PIJ) terrorist group.

The pair were caught after a local resident alerted the police, telling them two "Palestinian workers" asked her for food and had earlier been rampaging through local trash containers.

The two were not armed at the time of their arrest and did not resist it. They were taken in for questioning by the Shin Bet domestic security agency.

A video circulating on social media showed Israeli police putting a man into the backseat of a police vehicle and asking the suspect for his name.

The man, wearing jeans and green T-shirt, calmly identifies himself as Qadiri and answers "yes" when asked whether he is one of the escapees. Qadiri was serving two life sentences for attempted murder and bomb planting.

Four other prisoners remain at large, including Zakaria Zubeidi - a former commander of the mainstream Fatah's military wing, the Al-Aqsa Martyrs' Brigades, who was convicted in several deadly attacks and was serving a life sentence before escaping.

All of the prisoners are from the nearby city of Jenin in the West Bank and all but one belong to PIJ.

Shortly after their capture, Palestinian terrorists in Gaza, believed to be from the Islamic Jihad, fired rockets at Israeli communities near the border.

[PUBLISH.TWITTER]

Two more Palestinian security prisoners who escaped from Gilboa Prison were recaptured in the early hours of Saturday morning, including notorious terror commander Zakaria Zubeidi.

The second recaptured prisoner was named by police as Mohammed al-Arida, the younger brother of the reported mastermind of the jailbreak.

Four of the six escapees are now back in Israeli custody, as searches continued for the remaining two fugitives, Iham Kamamji and Munadil Nafiyat.

Four of the six fugitives who broke out earlier this week were in jail for life in connection with deadly attacks against Israelis. Zubeidi was in prison while on trial for two dozen crimes, including attempted murder. Another was held in administrative detention. All but Zubeidi are Islamic Jihad members.

Zubeidi and Al-Arida were detained by Israeli counter-terror police officers near the northern town of

Shibli–Umm al-Ghanam

. The two were captured at around 5 a.m. at a parking lot used by truck drivers.

An unnamed security official told Hebrew media that Zubeidi briefly tried to escape during the arrest operation, but was quickly overpowered.

"They found them hiding under the wheel of a truck," Yusuf Kahili, a resident of the town, said to reporters. "I saw them. They looked scared, hungry and humiliated."

According to Hebrew-language media reports, security officials increasingly believe the fugitives did not have outside assistance after their escape from the prison, noting none of the four were armed at the time of their capture.

The announcement of Zubeidi's capture came after Prime Minister Naftali Bennett met with police and military officials for an assessment of the situation in northern Israel in the predawn hours of Saturday morning, an unusual step for the religiously-observant premier to take on the Jewish Sabbath.

The arrests of Zubeidi and al-Arida came just hours after two other escapees from the jailbreak were arrested in the northern town of Nazareth.
Posted by: g(r)omgoru || 09/11/2021 00:00 || Comments || Link || [336111 views] Top|| File under: Islamic Jihad (Palestian)
Syria-Lebanon-Iran
Kurdish migrants stranded in Syria will return Friday: official
[Rudaw] More than 50 Kurdistan Region migrants colonists stranded in Syria will return on Friday, nearly ten days after they were sent by The Sick Man of Europe Turkey

...the only place on the face of the earth that misses the Ottoman Empire...
to Syria, a ministry spokesperson told Rudaw.

"We have received information that around 57 young Iraqi Kurds are in northern Syrian territory," Ali Abbas, spokesperson for Iraq's Ministry of Migration and Displacement, told Rudaw on Friday.

His ministry coordinated with Syria, Turkey, and the Kurdistan Regional Government (KRG) "to take those immigrants colonists out of Syria and bring them back to Iraq," via Turkey, he said.

The group had hoped to reach the United Kingdom. They were told by a smuggler to identify as Syrians in order to avoid being sent home, but in Turkey they were detained and deported to Syria. They had been stranded in Azaz, northern Aleppo province since September 1. The area is under the control of the Ottoman Turkish-backed Syrian National Army.

According to data provided to Rudaw by Summit (Lutka) Foundation for Refugee and Displaced Affairs in June, at least 26,972 Iraqi citizens have sought asylum in Europa
...the land mass occupying the space between the English Channel and the Urals, also known as Moslem Lebensraum...
in 2021, and five people have

bit the dust

on the way.

A group of more than 140 Iraqi and Kurdish immigrants colonists in Turkey sent a message to the UN's refugee agency (UNHCR) in June saying they were forced to immigrate "due to the instability of the Kurdistan Region and Iraq in terms of security, politics and religion."

Iraqi and Kurdish migrants colonists similarly ran into trouble earlier this summer when smugglers promised them unrestricted travel into Western Europe on arrival in Belarus. Hundreds were stuck in camps in Lithuania, facing possible deportation home.
Posted by: trailing wife || 09/11/2021 01:13 || Comments || Link || [336095 views] Top|| File under: Moslem Colonists
Turkish soldiers, Syrian militias killed in al-Bab: Kurdish forces
[Rudaw] At least one Ottoman Turkish soldier and several Syrian

snuffies

were killed in northern Syria this week by local forces in retaliation for The Sick Man of Europe Turkey

...the occupiers of Greek Asia Minor...
's recent deadly attacks on Kurdish forces and civilians in the northeast (

Rojava

).

The al-Bab Military Council, in a statement on Friday, said they targeted Ottoman Turkish forces and their Syrian proxies in al-Yashli village, near

al-Bab city

on Tuesday. The military base housed nearly 60 fighters. The al-Bab Military Council is affiliated with the Kurdish-led Syrian Democratic Forces (SDF). They claimed to have killed a dozen Ottoman Turkish soldiers.

"Twelve fighters from the Ottoman Turkish invading army were killed and 11 others

were maimed

," read the statement. They said they also "killed 10 [Syrian] mercenaries and injured 10 others in addition to the destruction of three armored vehicles, two drilling machines, a large number of buildings and fortifications, heavy weapons, and military equipment."

The Ottoman Turkish defense ministry reported the death of one soldier, Infantry Specialist Sergeant Muammer Yigit. The ministry did not give details of where he was killed, but condolence messages from government and ruling party officials indicate the soldier was killed in a rocket attack on Ottoman Turkish forces in al-Bab, with some blaming Kurdish forces of the People's Protection Units (YPG).

The Syrian Observatory for Human Rights (SOHR) put the number of Ottoman Turkish casualties at five: "SOHR activists have reported the death of a Ottoman Turkish soldier and wounding of another four in a rocket fire by the Kurdish forces while targeting a Ottoman Turkish base in al-Yashli village in al-Bab countryside in northeast Aleppo."

Turkey bombarded the area following the attack, according to the UK-based conflict monitor.

In recent weeks, Ottoman Turkish forces have stepped up attacks against the SDF in areas covered by 2019 ceasefires brokered by the US and Russia. The truces brought a Ottoman Turkish offensive to an end, but have been frequently violated. Several fighters and civilians have been killed.

Al-Bab was under the control of the SDF until Turkey and its Syrian proxies invaded it in late 2016. Clashes in this area are rare. Two members of the al-Bab Military Council were killed in a Ottoman Turkish rocket attack in late July, reported SOHR.
Posted by: trailing wife || 09/11/2021 01:13 || Comments || Link || [336113 views] Top|| File under: Sublime Porte
Who's in the News
29
[untagged]
6
Taliban/IEA
4
Sublime Porte
4
al-Qaeda
4
Commies
2
Arab Spring
2
Govt of Iraq
2
Govt of Pakistan
2
Govt of Syria
2
Hezbollah
2
Moslem Colonists
2
Narcos
1
Boko Haram (ISIS)
1
Islamic Jihad (Palestian)
1
Islamic State
1
Govt of Pakistain Proxies
1
Govt of Iran
1
Govt of Sudan
1
Muslim Brotherhood
1
Hamas
Bookmark
E-Mail Me
The Classics
The O Club
Rantburg Store
The Bloids
The Never-ending Story
Thugburg
Gulf War I
The Way We Were
Bio
Merry-Go-Blog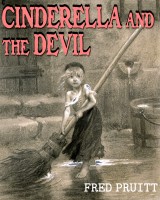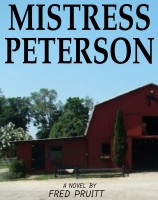 On Sale now!


A multi-volume chronology and reference guide set detailing three years of the Mexican Drug War between 2010 and 2012.

Rantburg.com and borderlandbeat.com correspondent and author Chris Covert presents his first non-fiction work detailing the drug and gang related violence in Mexico.

Chris gives us Mexican press dispatches of drug and gang war violence over three years, presented in a multi volume set intended to chronicle the death, violence and mayhem which has dominated Mexico for six years.
Click here for more information


Meet the Mods
In no particular order...


Steve White
Seafarious
tu3031
badanov
sherry
ryuge
GolfBravoUSMC
Bright Pebbles
trailing wife
Gloria
Fred
Besoeker
Glenmore
Frank G
3dc
Skidmark



Better than the average link...



Rantburg was assembled from recycled algorithms in the United States of America. No trees were destroyed in the production of this weblog. We did hurt some, though. Sorry.
35.175.107.142

Help keep the Burg running! Paypal: