Afghanistan
Germany Hands Kunduz Camp to Afghan Security Forces
[An Nahar] Germany on Sunday handed over command of its northern Kunduz camp to

Afghan cops

, a milestone in the drawdown from a more than decade-long military deployment.

About 100,000 German troops have served in Afghanistan since 2002, and 54 have died there -- 35 of them in combat -- in Germany's deadliest post-World War II deployment.

Defense Minister Thomas de Maiziere and Foreign Minister Guido Westerwelle traveled to Kunduz, via the German headquarters at Mazar-e-Sharif, on an unannounced visit for the handover ceremony Sunday.

"We hope and expect that the Afghan defense forces will ensure security in and around Kunduz and, if need be, restore it," said de Maiziere. "It is a great responsibility which we are handing over to the

Afghan cops

."

International forces are due to end major combat operations in Afghanistan at the end of 2014, although Germany and others have pledged to continue a training and support mission beyond then.

Around 4,000 German soldiers are now in northern Afghanistan as part of ISAF, the International Security Assistance Force, including about 900 still in Kunduz.

Posted by: Fred || 10/07/2013 00:00 || Comments || Link || E-Mail|| [6458 views] Top|| File under:
Africa Horn
SEAL Strike on Shaboob Big Turban Fails in Somalia
Secretary of State John Kerry said Sunday that a pair of raids conducted in Africa by American special forces signaled the ongoing determination of the United States to bring terrorists to justice and sent the message that "members of Al Qaeda and other terrorist organizations literally can run but they can't hide."

In the Somalia raid, the strike on Al Shabaab was carried out in the early hours before morning prayers in the seaside town of Barawe.

A resident said by telephone that heavy gunfire woke up residents before dawn prayers. The raid was carried out by US Navy SEALs, who came ashore and killed at least one individual at a villa.

The target of the operation was Abdikadir 'Ikrima' Mohammed, a Kenyan of Somali origin that is a foreign fighter commander for al-Shabaab in Somalia, Fox News confirms.

According to Fox News sources, a shootout ensued when SEALs entered the Somali villa, with the SEALs subsequently unable to bring the body of one of the militants killed back with them. A senior U.S. official told Fox News that no U.S. personnel were injured in the operation, but one militant was killed. The team ran into fiercer resistance than expected and the unit's leader decided to abort the mission and the Americans swam away, U.S officials told The Associated Press.

Little confirmed the raid earlier Saturday, saying: "I can confirm that yesterday, October 4, U.S. military personnel were involved in a counter terrorism operation against a known Al Shabaab terrorist. We are not prepared to provide additional detail at this time."
Posted by: Steve White || 10/07/2013 00:00 || Comments || Link || E-Mail|| [6582 views] Top|| File under:
Sudan Judge Acquits 19 Protest Accused
[An Nahar] A Sudanese judge on Sunday threw out charges against 19 people who were among hundreds rounded up after deadly protests sparked by fuel price hikes, a lawyer said.

The judge said he found "no evidence against them", one of their lawyers, Mutasim al-Haj, told Agence

La Belle France

Presse.

They were among 35 people who appeared in Khartoum's Haj Yusef district to face charges of vandalism and causing a disturbance.

Trials are to continue for the other 16 with defense testimony on Monday, Haj said.

One police pickup truck was the only noticeable security presence outside the colonnaded, glass-fronted court building which lies opposite mud-brick homes on an unpaved road of red dirt in the impoverished district.

The 35 first appeared in court last Thursday, when Haj told AFP that none of the accused was tossed in the clink
Drop the heater, Studs, or you're hist'try!
during the alleged vandalism or demonstrations.

They faced up to seven years in prison if found guilty, he said.

Sudan's government says it has tossed in the clink
Drop the rod and step away witcher hands up!
about 700 "criminals" after the late-September protests.

The African Center for Justice and Peace Studies, a human rights


When they're defined by the state or an NGO they don't mean much...


watchdog, said on Saturday that more than 800 people have been arrested throughout the country by police and the National Intelligence and Security Service (NISS).

Prisoners included political activists, opposition party members and human rights defenders, the watchdog said, adding the exact number of detentions is unknown.

"The majority of detainees are in NISS custody and have not been charged with any criminal offense," the African Center for Justice and Peace Studies said.

Security forces were believed to have killed more than 200 protesters, many of whom were shot in the head or chest, said another watchdog, Amnesia Amnesty International.

Among the casualties was a 14-year-old boy, rights groups say.
Posted by: Fred || 10/07/2013 00:00 || Comments || Link || E-Mail|| [6460 views] Top|| File under: Arab Spring
Africa North
Tripoli protests US 'kidnap' of Libyan
Libya said it had demanded an explanation from Washington on Sunday for the "kidnap" of a citizen in an unauthorised commando raid on its territory that netted a top Al Qaeda suspect.

"The Libyan government has been following the reports of the kidnap of one of the Libyan citizens wanted by the authorities in the United States," a government statement said. "As soon as it heard the reports, the Libyan government contacted the US authorities to demand an explanation."

The government underlined its "desire to see Libyan citizens tried in their own country, whatever the accusations levelled against them."

It recalled that Libya and the United States were bound by a "strategic partnership," that dealt with security and defence matters in particular.

"The government hopes that this strategic partnership will not be damaged by this incident," it said.


Translation: the Libyans really don't care that we nabbed Abu Anas, they'd just prefer that we did it more quietly...

US special forces seized Abu Anas Al Liby in a commando raid in broad daylight on Saturday, sealing a 15-year manhunt for the top Al Qaeda suspect. A source close to Liby told AFP he was snatched by armed men in Tripoli.


That's a smart way to do it: make it look like he was grabbed by a rival group of Islamicist crazies...

Liby, who was on the FBI's most wanted list with a $5 million reward, was indicted in US federal court in New York for allegedly playing a key role in deadly 1998 bombings of US embassies in Kenya and Tanzania.

"As the result of a US counterterrorism operation, Abu Anas Al Liby is currently lawfully detained by the US military in a secure location outside of Libya," Pentagon spokesman George Little said in a statement.


Ice Station Zebra sounds appropriate...
Posted by: Steve White || 10/07/2013 00:00 || Comments || Link || E-Mail|| [6458 views] Top|| File under:
Cairo Corpse Count: 38 killed in new bout of Egypt violence
At least 38 people were killed in clashes between protesters and police in Egypt on Sunday, as thousands of the military's supporters marked the anniversary of the 1973 Arab-Israeli war.

Loyalists of deposed president Mohammed Mursi, overthrown in a July military coup, tried to converge on a central Cairo square for the anniversary celebrations, when police confronted them.

At least 32 people were killed in Cairo, and six south of the capital, and 209 people were wounded, senior health ministry official Khaled Al Khatib told reporters. An interior ministry official told AFP no policemen were killed in the clashes.

In central Cairo, police fired shots and teargas to disperse stone-throwing protesters. AFP correspondents saw several suspected demonstrators being arrested and beaten.

Three months after Mursi's overthrow, followed by a harsh crackdown on his

Moslem Brüderbund

movement, the Islamists had planned to galvanise their protest movement in a symbolic attempt to reach Tahrir Square. But on Sunday, security forces guarded entrances to the square, frisking people arriving for the anniversary celebrations.


Wonder if they barry-caded the war memorials in Cairo...

Sunday's death toll was the highest in clashes between protesters and police since several days of violence starting on August 14 killed more than 1,000 people, mostly Islamists. An interior ministry statement said police arrested 423 protesters in Cairo, accusing them of vandalism and "firing live rounds and birdshot".

In Delga, an Islamist bastion south of Cairo, one person was killed when Islamists clashed with civilian opponents and police, a health ministry official and witnesses said.

Away from the main squares, Cairo's streets were largely deserted on Sunday, a public holiday to commemorate the October War, known as the Yom Kippur War in Israel. The conflict, remembered proudly by the Egyptian army because it caught Israel by surprise, led to the recovery of the Sinai Peninsula in a 1979 peace treaty.


They generally don't talk about how that war ended...

The interior ministry had warned it would "firmly confront" any violence or attempts to disturb Sunday's celebrations, state news agency MENA reported.

"They will try to show that the present army is not the army of all Egyptians, but only of those who backed the coup," Hassan Nafaa, political science professor at Cairo University, told AFP. "But this message will not go down well."

The Anti-Coup Alliance group has repeatedly called for protests against Mursi's overthrow. But its ability to mobilise large numbers has waned as security forces have arrested some 2,000 Islamists, including Mursi himself and several Brotherhood leaders.
Posted by: Steve White || 10/07/2013 00:00 || Comments || Link || E-Mail|| [6457 views] Top|| File under: Arab Spring
Deadly Clashes Hit Egypt On 1973 War Anniversary
[Ynet] Fighting around the country erupts as supporters, opponents of deposed President Morsi take to streets during holiday marking anniversary of war with Israel; at least 44 dead; more than 200 injured

Clashes erupted across much of Egypt between security forces and supporters of the ousted president on Sunday, leaving 44 killed, as rival crowds of supporters of the military and backers of the Islamist Mohammed Morsi
...the former president of Egypt. A proponent of the One Man, One Vote, One Time principle, Morsi won election after the deposal of Hosni Mubarak and jumped to the conclusion it was his turn to be dictator...
poured into streets around the country to mark a major holiday.

State news agency MENA quoted the health ministry as saying that more than 246 people were

maimed

in the

festivities

.

The

festivities

took place on the day 40 years ago when Egyptian forces crossed the Suez Canal at the start of the nation's last war with Israel. The day has since been declared a national holiday. The military-backed government had wanted the anniversary celebration to be a tribute to the armed forces, whose chief ousted the Islamist Mohammed Morsi in a popularly supported coup on July 3.

But demonstrations across Cairo and much of the country by Morsi's supporters marred the festivities. They and security forces fought pitched street battles for hours in several Cairo locations that now look like combat zones, with small fires burning, black smoke rising and the sound of gunshots piercing the air thick with tear gas.

In some cases, the pro-Morsi demonstrators were set upon by supporters of the military. Authorities said they had jugged
Youse'll never take me alive coppers!... [BANG!]... Ow!... I quit!
335 Morsi supporters nationwide.

The

festivities

were the last chapter in the turmoil roiling the country since the ouster in February 2011 of longtime ruler Hosni Mubarak


...The former President-for-Life of Egypt, dumped by popular demand in early 2011...


and are certain to set back efforts by the government to revive the economy, especially the vital tourism sector, and bring order to the streets of Cairo, where crime and lawlessness have been rife.

The scene of the fighting contrasted sharply with a carnival-like mood in Cairo's central Tahrir Square, where thousands of supporters of the military waved Egyptian flags, blew whistles and touted posters of army chief Gen. Abdel-Fattah al-Sissi. Adding to the festivities, a military band in green jackets and off white pants played, and men spun in whirling dervish-style dances.

Thousands of Morsi backers meanwhile held marches around the city, shouting slogans against al-Sissi as some headed toward Tahrir in hopes of forcing their way into the sprawling plaza.

At central locations including a southern entrance to the square, police

had gun sex

and lobbed tear gas to push back several pro-Morsi marches as they approached. Some of the dead however suffered gunshot wounds to the head and chest and the pro-Morsi demonstrators were also lobbing

Molotov cocktail

s and firing birdshots at the police.

An

News Agency that Dare Not be Named

photographer saw nine bodies lying on the floor of a clinic in the Dokki area, where heavy

festivities

took place. Most had gunshot wounds to the head and chest.

Soldiers barricaded entrances to Tahrir with barbed wire and armored personnel vehicles. Metal detectors were installed at the entrances and demonstrators pouring into the square were searched by troops.

"The people have one demand: Remove al-Sissi and the president," Islamist protesters chanted, referring to the interim president installed after Morsi's fall.

Violence was also reported in southern Egypt, where one Morsi supporter was killed in the town of Dalga. Police opened fire on a march by Islamists after some of the protesters fired birdshot at the police, according to the provincial security chief, Osama Metwali.
Posted by: trailing wife || 10/07/2013 00:00 || Comments || Link || E-Mail|| [6459 views] Top|| File under: Arab Spring
Africa Subsaharan
Clashes kill 14 in Central African Republic
Fourteen people have been killed in clashes between Christians and Muslims in an isolated town in eastern Central African Republic that began last week, sources said on Sunday. The impoverished nation has descended into chaos since northern Seleka militants seized the capital, Bangui, and ousted President Francois Bozize in March.

In Bangassou, around 750 km east of the capital Bangui, residents said Seleka fighters had backed the town's Muslims during the battles, which lead to the deaths of four people on Saturday.

Bangassou's Catholic Bishop Juan José Aguirre said, "All four of those killed were from the Christian community. We're overwhelmed, inundated by thousands of men, women, and children seeking refuge from the fighting at the diocese."

Clashes first broke out on Tuesday after Christians organized a march to protest abuses by Seleka's predominantly Muslim fighters based in the town. Bangassou police official Edouard Mbiga said, "Muslim community members, backed by Seleka, brought out weapons and blocked the march. The situation deteriorated and there were 10 deaths on both sides. It all a started from that."

Michel Djotodia, who swept to power as the head of the Seleka uprising, was officially sworn in as the country's president in August. His attempts to rein in his ex-militant supporters, including firing the head of the army and formally dissolving Seleka, have not curbed the violence, leading to calls, especially from former colonial power France, for an intervention force.

French Foreign Minister Laurent Fabius said, "It's an appalling situation ... There are abuses every day - thefts, rapes, murders. We have troops there. The Africans also have troops. And we are working with the United Nations, African Union and regional organisations to find a solution for peace."
Posted by: ryuge || 10/07/2013 00:00 || Comments || Link || E-Mail|| [6459 views] Top|| File under:
Arabia
UNICEF Worker Kidnapped in Yemen
[An Nahar] Gunmen on Sunday kidnapped a Sierra Leone citizen who works for the United Nations


...an idea whose time has gone...


Children's Fund (UNICEF), diplomatic sources told Agence

La Belle France

Presse.

The man was seized at gunpoint from a U.N. vehicle in northern Sanaa, the sources said, adding that his Yemeni the driver was not kidnapped.

Earlier on Sunday Germany's ambassador to Yemen escaped a kidnapping attempt in Sanaa during which her bodyguard was killed, another diplomatic source said.

Posted by: Fred || 10/07/2013 00:00 || Comments || Link || E-Mail|| [6461 views] Top|| File under: al-Qaeda in Arabia
German Bodyguard Killed in Yemen amid Conflicting Reports on Bid to Nab Envoy
[An Nahar] Gunmen

rubbed out

the German ambassador's bodyguard in Sanaa on Sunday, sources said.

Gunmen in a vehicle

shot up

the bodyguard as he was leaving a store in the southern Hada district, where foreign embassies are located, a security official and witnesses said.

An earlier report said the ambassador herself had been the target of a failed kidnap attempt.

However,


by candlelight every wench is handsome...


a Yemeni foreign ministry

front man

told Agence

La Belle France

Presse that Ambassador Carola Mueller-Holtkemper "is currently outside the country."

But "apparently there was an attempt to kidnap her bodyguard and he was

rubbed out

when he resisted."

In Berlin, a foreign ministry spokeswoman said only that the government was "making intensive efforts to clear up the facts."

Medics in Sanaa said the corpse of the bodyguard was taken to the Saudi-German hospital in the capital.

Security forces sealed off the area after the shooting.

Foreigners are frequently attacked or kidnapped in Yemen, home to al-Qaeda in the Arabian Peninsula (AQAP) which is viewed by the United States as the network's deadliest franchise.

President Abdrabuh Mansour Hadi on Sunday urged security forces to "boost alert levels to restore security and stability" in the face of "terrorist threats", the Saba state news agency reported.

On Wednesday, the pan-Arab Al-Hayat daily quoted Foreign Minister Abu Bakr al-Qirbi as saying that ransoms paid to AQAP kidnappers have helped strengthen the network.

"Unfortunately, the ransoms that were paid to release hostages seized by the network have provided it with the money needed to renew its activity," he said.

AQAP

snuffies

are still holding Soddy Arabia


...a kingdom taking up the bulk of the Arabian peninsula. Its primary economic activity involves exporting oil and soaking Islamic rubes on the annual hajj pilgrimage. The country supports a large number of princes in whatcha might call princely splendor. When the oil runs out the rest of the world is going to kick sand in the Soddy national face...


's deputy consul in Aden, Abdullah al-Khalidi, whom they seized in March 2012.

In addition to a ransom, they are demanding the release of female al-Qaeda-linked prisoners held in Saudi Arabia in return for his release.

The

faceless myrmidons

are also holding Nour-Ahmad Nikbakht, identified by Tehran as an administrative staff member of the Iranian embassy in Yemen,

kidnapped

on July 21.

Posted by: Fred || 10/07/2013 00:00 || Comments || Link || E-Mail|| [6462 views] Top|| File under: al-Qaeda in Arabia
Home Front: WoT
Shaboob's Minnesota recruitment drive
'Betray the US and join "the real Disneyland" of African jihad'

Teenage boys in America's biggest Somali community are being urged to betray the United States and join "the real Disneyland" of African jihad, in a recruitment drive by al-Shabaab.

Kenyan officials said some of the two-dozen young men who left Minnesota to join the al-Qaeda affiliate in Africa may have taken part in the Nairobi massacre.

The FBI is urgently investigating whether any gunmen came from areas such as "Little Mogadishu", the centre of the Midwestern state's 32,000-strong Somali-American population.

"It is our number one priority here in Minnesota," Special Agent Kyle Loven told The Daily Telegraph. "We consider it to be a very serious threat."

Recruiters from al-Shabaab are targeting disaffected young men in the "Twin Cities" of Minneapolis and St Paul, which are blighted by gangs and high youth unemployment. A 40-minute video released online earlier this year, titled Minnesota's Martyrs: The Path to Paradise, promised would-be recruits a glamorous new life.

It followed three young Minnesotans – Dahir Gure, Muhammad Al Amriki and Mohamud Hassan – from their ordinary lives to Somali training camps. "If you guys only knew how much fun we have over here," Gure told viewers at one stage. "This is the real Disneyland".

Friends say Hassan was previously an unremarkable engineering student who spent much of his time caring for his 90-year-old grandmother.

"They are being radicalised, and that's something we are attempting to thwart with the support of the greater Somali community, who are absolutely appalled," said Mr Loven.

Abdirizak Bihi, a director of the Somali Education and Social Advocacy Centre, has worked to assist these efforts since losing his nephew, Burhan Hassan, to the recruiters. "We would never have guessed that our kids had been brainwashed and recruited," he said.

Eight Minnesota men have been jailed in recent years as part of Operation Rhino, the FBI's inquiry into the so-called "jihadist pipeline" to Somalia.

Earlier this year Omer Abdi Mohamed, a 28-year-old teacher from Minneapolis, was sentenced to 14 years in prison for recruiting local men for al-Shabaab. Two of his recruits were sentenced to three years, after escaping from the Somali training camp after only a week and claiming they did not know what they had signed up for.

Most older Somali residents of Minnesota received asylum after fleeing their war-torn country in the Nineties. "The tragic irony here is some of their children and grandchildren … have left the relative safety of the US to engage in the very thing their grandparents and parents were able to escape," said Mr Loven.


Hate to say it but next time we should consider settling immigrants .. in Mauritania...
Posted by: Steve White || 10/07/2013 00:00 || Comments || Link || E-Mail|| [6460 views] Top|| File under:
Abu Anas to be read rights while at sea
The Pentagon confirmed Saturday night that U.S. special forces had captured alive Abu Anas al Libi in Tripoli, Libya. Libi, also known as Nazih Abdul-Hamed al-Ruqai, was wanted in connection with the 1998 bombings of the American embassies in Kenya and Tanzania. The operation was carried out by the Delta Force, a U.S. official told Fox News on Sunday.

"On October 5, the Department of Defense, acting under military authorities, conducted an operation to apprehend longtime Al Qaeda member Abu Anas al Libi in Libya," Pentagon Press Secretary George Little said in a statement. "He is currently lawfully detained under the law of war in a secure location outside of Libia. Abu Anas al Libi has been indicted in the Southern District of New York in connection with his alleged role in Al Qaeda's conspiracy to kill U.S. nationals and to conduct attacks against U.S. interests worldwide, which included Al Qaeda plots to attack U.S. forces stationed in Saudi Arabia, Yemen, and Somalia, as well as the U.S. embassies in Dar es Salaam, Tanzania, and Nairobi, Kenya."

Multiple senior U.S. officials told Fox News that Libi is being held on a ship at sea.

"Libi could be held at sea for a matter of weeks before he is turned over to law enforcement authorities," one senior U.S. official told Fox News.

Sources told Fox News that Libi will be read his rights by an elite FBI unit that was sent out for that purpose. US officials say that the Justice Department plans to prosecute him in a U.S. court.


Rights? Rights? What rights? He murdered Americans abroad. Squeeze him dry like a tube of toothpaste. Then either jug him at Gitmo or toss him overboard...

Al Libi is on the FBI's most-wanted list with a $5 million bounty on his head. He was indicted by a federal court in the Southern District of New York, for his alleged role in the bombings of the United States Embassies in Dar es Salaam, Tanzania, and Nairobi, Kenya, on August 7, 1998, that killed more than 220 people.

He is believed to have spent time in Sudan where Usama bin Laden was based in the early 1990s. After bin Laden was forced to leave Sudan, al Libi turned up in Britain in 1995 where he was granted political asylum in Britain under unclear circumstances and lived in Manchester. He apparently fled Britain in 2000 when his name was added to the FBI's most wanted list.

Al-Libi was believed to be a computer specialist with Al Qaeda. He studied electronic and nuclear engineering, graduating from Tripoli University, and was an anti-Qaddafi activist.
Posted by: Steve White || 10/07/2013 00:00 || Comments || Link || E-Mail|| [6469 views] Top|| File under:
India-Pakistan
Two hurt in Kurram blast
[Dawn] Two

rustics

were maimed

when they stepped on landmines in Bushehra area of upper
Kurram Agency


...home of an intricately interconnected web of poverty, ignorance, and religious fanaticism, where the laws of cause and effect are assumed to be suspended, conveniently located adjacent to Tora Bora...


on Saturday, local officials said.

They said that local residents rushed to the site after the

kaboom

and took the injured to hospital. They were identified as Irfan and Sulaiman, residents of Bushehra.

Later, due to their critical condition they were shifted to Lady Reading Hospital Beautiful Downtown Peshawar


...capital of Khyber Pakhtunkhwa (formerly known as the North-West Frontier Province), administrative and economic hub for the Federally Administered Tribal Areas of Pakistan. Peshawar is situated near the eastern end of the Khyber Pass, convenient to the Pak-Afghan border. Peshawar has evolved into one of Pakistan's most ethnically and linguistically diverse cities, which means lots of gunfire.


Meanwhile,


...back at the game, the Babe was wondering why the baseball kept getting bigger and bigger. Finally it hit him...


the political administration incarcerated
Keep yer hands where we can see 'em, if yez please!
two

rustics

in the same area after the incident under the collective responsibility clause of the Frontier Crimes Regulation, said the officials.

In
Mohmand Agency


... Named for the Mohmand clan of the Sarban Pahstuns, a truculent, quarrelsome lot. In Pakistain, the Mohmands infest their eponymous Agency, metastasizing as far as the plains of Peshawar, Charsadda, and Mardan. Mohmands are also scattered throughout Pakistan in urban areas including Karachi, Lahore, and Quetta. In Afghanistan they are mainly found in Nangarhar and Kunar...


, a man and his wife

were maimed

when unidentified attackers lobbed two hand grenades at their house in Ambar tehsil on the night between Friday and Saturday.

Political tehsildar Ambar Hazrat Khan told Dawn that some

myrmidon

s threw two hand grenades at the house of Qabil Khan in Shatimeena area. As a result, Qabil Khan and his wife

were maimed

. They were shifted to hospital.
Posted by: Fred || 10/07/2013 00:00 || Comments || Link || E-Mail|| [6459 views] Top|| File under: TTP
Two 'hit men' held in Azizabad raid
[Dawn] Rangers on Saturday claimed to have arrested more
than 25 suspects including two activists of a political party in Azizabad and said to be involved in politically motivated killings.

A spokesman for the Rangers said that raids were carried out in more than half a dozen city areas in the early hours of the day that also led to the recovery of illicit weapons.

"Pakistan Rangers, Sindh conducted an intelligence-driven joint targeted raid in the Azizabad area last night and arrested two notorious targeted killers affiliated with a political group," said the Rangers spokesman.

He did not name the political party.

"The arrested targeted killers have disclosed to have carried out numerous politically motivated killings."

During the raid in Azizabad, the spokesperson said, five sub-machine guns, four rifles, shotguns, 12 pistols, hand grenades, bullet-proof jackets and large quantity of mixed ammunition were also recovered.

The paramilitary soldiers also carried out raids in Khori Garden, Shershah, New Karachi, Hussainabad, Hyderi, Dawood Regency, Gadap, Micasa Centre, Machhar Colony, Baldia Town, Malir, Khokhrapar and Liaquatabad.

"Snap-checking was also carried out in the Kala Board, Jodia Bazaar and Burnes Road areas," he said. "During the actions 27 hardened criminals, including Lyari gang warfare elements, targeted killers affiliated with political groups involved in heinous crimes have been arrested."

Meanwhile, the city police also claimed to have arrested an alleged hit man associated with a political party, who they said killed a prayer leader in Korangi.

SSP-South Munir Sheikh said the suspect, Rafiq Rajput alias Rangarh, was arrested by the Mahmoodabad police. He was allegedly involved in the killing of Qari Muhammad Ameen near Korangi Crossing a few months back.

"He was associated with a group called the Imran Shikra group which is tasked with killing different people by a political party," he told a press conference. "The suspect has disclosed to have killed at least six people on political grounds. The police have also seized two TT pistols from his possession."

He said the police also arrested four suspected bandits in two different areas after brief encounters.

The suspected bandits -- Arif, Zahid and Javed -- were arrested by the Boat Basin police, while another robbery suspect, Muhammad Hussain alias Furqan, was arrested by the Clifton police.

Posted by: Fred || 10/07/2013 00:00 || Comments || Link || E-Mail|| [6459 views] Top|| File under:
JWP local leader shot in Khuzdar
[Dawn] Police sources on Sunday said local leader of the Jamhoori Watan Party (JWP) Daad Ali Bugti was seriously

maimed

from firing by unknown men on the National Highway near Khuzdar district.

He was travelling in a passenger bus which was headed from Quetta to Bloody Karachi


...formerly the capital of Pakistain, now merely its most important port and financial center. It is among the largest cities in the world, with a population of 18 million, most of whom hate each other and many of whom are armed and dangerous...


Bugti was immediately rushed to the Civil Hospital Khuzdar for medical treatment, where he later succumbed to his wounds.

In another incident, Levies forces on Sunday recovered five bodies from the Mand area near the Pakistain-Iran border. All the bodies bear close shot wounds.

The Levies forces were led to the area by the tehsildar of Mand area.

According to a Levies spokesperson, it is possible that the bodies belong to people who illegally trying to enter Iran. It is common knowledge that many people try to illegally enter Europe via Iran through the Mand area.

Khuzdar district is considered to be one of the troubled districts of Balochistan


...the Pak province bordering Kandahar and Uruzgun provinces in Afghanistan and Sistan Baluchistan in Iran. Its native Baloch propulation is being displaced by Pashtuns and Punjabis and they aren't happy about it...


province. Bombings and

assassination

s have claimed scores of lives in the district.
Posted by: Fred || 10/07/2013 00:00 || Comments || Link || E-Mail|| [6458 views] Top|| File under:
Three killed, eight injured in Bannu convoy attack
[Dawn] Three security personnel have been killed and eight others injured as a security forces convey was attacked in Bakakhel area near FR Bannu on Sunday morning.

The security vehicle was targeted nar Mirzal Checkpost and the blast destroyed the vehicle killing one solider on the spot and injured ten others, Two security personnel later died on way to hospital.

The official sources has confirmed that three soldiers have died and the eight others injured in the attack early morning.

The injured were shifted to the Combined Military Hospital Bannu.

The Ansarul Mujahideen

myrmidon

group of Taliban has

grabbed credit

for the attack.

Spokesman for the Ansarul Mujahideen

myrmidon

group Abu Baseer speaking from some holy man's guesthouse an undisclosed location told that their fighters have targetted the convoy.

"As long as drone attacks are carried out in Pakistain, they would continue their attacks and targetting of security forces and the administrative machinery of the Pak government," he remarked.

Posted by: Fred || 10/07/2013 00:00 || Comments || Link || E-Mail|| [6460 views] Top|| File under:
Iraq
35 killed, 163 wounded in violent attacks in Iraq
[Xinhua] At least 35 people were killed and 163 others

maimed

in a wave of violent attacks across Iraq on Sunday, police said.


AQI has renamed themselves the Islamic State in Iraq and the Levant. If it's Islamic it's violent, so it doesn't matter where they call home...


At least seven people were killed and 13 others

maimed

Sunday evening when two

boom-mobile

s went off near a Shiite mosque in New Storied Baghdad


...located along the Tigris River, founded in the 8th century, home of the Abbasid Caliphate...


area in eastern Storied Baghdad, a police source told Xinhua on condition of anonymity.

Earlier in the day, a

jacket wallah

blew up his explosive vest among a crowd of Shiite pilgrims in Seliekh district in the northern part of Storied Baghdad, killing 12 people and wounding 25.

The attacks came as thousands of Shiite pilgrims walked from other Storied Baghdad districts in processions to commemorate the death of Imam Mohammed al-Jawad, the ninth of the 12 most revered Shiite Imams, whose tomb is located in the center of the old part of the holy Shiite Kadhimiya district.

In northern Iraq, up to 15 people were killed and some 122 others

maimed

Sunday morning when two suicide

boom-mobile

s went off at a village near the city of Tal Afar in the province of Nineveh, Abdul- Aal al-Abbasi, an official in the city's local government told Xinhua.

"The reports said that a total of five

coppers

, school principal and nine school children were killed and 122 people were

maimed

in the two suicide

boom-mobile

s near a school and a

cop shoppe

in the village of Qabat," Abbasi said.

Most of the

maimed

were school children and many of them are

at death's door

, Abbasi added.

One of the blasts occurred when a suicide bomber blew up a truck loaded with explosives near a primary school in a predominantly Shiite Turkoman village outside the city of Tal Afar, about 430 km north of the Iraqi capital of Storied Baghdad, Abbasi said.

The

kaboom

damaged part of the school building. The Iraqi security forces and rescue teams rushed to the scenes to remove the debris of building in search for victims, Abbasi added.

Another

boom-mobile

went off near a

cop shoppe

in the same area, Abbasi said without giving further details.

Also on Sunday, a

boom-mobile

went kaboom! near a patrol of Iraq's Kurdish Asayish security forces in Kirkuk,


... a thick stew of Arabs, Turkmen, Kurds, and probably Antarcticans, all of them mutually hostile most of the time...


some 250 km north of Storied Baghdad, killing one soldier and injuring three people, a local police source told Xinhua.

Posted by: Fred || 10/07/2013 00:00 || Comments || Link || E-Mail|| [6459 views] Top|| File under: Islamic State of Iraq & the Levant
Suicide blast in Iraq kills 12 schoolchildren
[Bangla Daily Star] A

jacket wallah

has attacked a primary school in northern Iraq, killing at least 12 children and their headteacher, police and medics say.

Another 90 people

were maimed

in the attack near Tal Afar, some 420km north-west of the Iraqi capital Storied Baghdad


...located along the Tigris River, founded in the 8th century, home of the Abbasid Caliphate...


, the town's mayor sai

At least 12 people were killed as another suicide bomber hit pilgrims heading to a Shia shrine in Storied Baghdad.d.
Posted by: Fred || 10/07/2013 00:00 || Comments || Link || E-Mail|| [6458 views] Top|| File under: Islamic State of Iraq & the Levant
Blasts at Iraq police station, school kill 15
Two suicide bombers detonated explosives-rigged vehicles at a police station and a nearby primary school in northern Iraq on Sunday, killing 15 people including children, a local official said. The blasts in the Turkmen village of Qabat, near the Syrian border, also wounded 44 people, Abdulal Abbas said. The dead were five police and 10 children, Abbas said, adding that the bombing at the school collapsed the roof of the building.

The blasts came a day after violence including an attack on pilgrims in Baghdad and a suicide bombing at a cafe north of the capital killed at least 73 people.

Two journalists from the Sharqiya television channel were also gunned down in the northern city of Mosul on Saturday.

Violence worsened sharply after security forces stormed an anti-government protest camp in northern Iraq on April 23, sparking clashes in which dozens of people were killed. The authorities have made some concessions aimed at placating anti-government protesters, such as freeing prisoners and raising the salaries of anti-Al Qaeda fighters, but underlying issues have yet to be addressed.

And while security forces have carried out wide-ranging operations against militants for more than two months, they have yet to succeed in curbing the wave of attacks plaguing Iraq.

The latest violence takes this month's death toll to more than 150, and more than 4,850 since the beginning of the year, according to AFP figures based on security and medical sources.

In addition to major security problems, the government has failed to provide adequate basic services such as electricity and clean water, and corruption is widespread.

Political squabbling has paralysed the government, while parliament has passed almost no major legislation in years.
Posted by: Steve White || 10/07/2013 00:00 || Comments || Link || E-Mail|| [6458 views] Top|| File under:
Israel-Palestine-Jordan
Iran Spy Suspect Charged in Israeli Court
[An Nahar] Israel's state attorney's office on Sunday charged alleged Iranian spy Ali Mansouri with aiding an enemy during wartime and with espionage.

Mansouri, 58, was tossed in the clink
Yez got nuttin' on me, coppers! Nuttin'!
on September 11 carrying photographs of the U.S. embassy in Tel Aviv.

News of his arrest was made public last week, hours after Prime Minister Benjamin Netanyahu left for the United States, determined to expose what he called "sweet talk" by Israel's arch-foe Iran.

According to the indictment filed at the Petah Tikva district court, Iran-born Mansouri, who holds a Belgian passport and is multilingual, was recruited by Iran's elite Republican Guard in 2012 "for an espionage mission aimed at harming Israel's security", and visited the country three times.

He was to pretend to be "an innocent businessman and establish a company in Israel", the charge sheet said, which would serve as infrastructure for espionage by another Iranian man who would arrive later.

Using the alias Alex Mans, Mansouri is accused of entering Israel using his Belgian passport in July 2012, before later briefing his handlers in Iran on his progress and security at Ben Gurion airport.

In January 2013 Mansouri again entered Israel, and took photographs of the U.S. embassy in Tel Aviv and an unnamed security installation before another debriefing in Iran.

Mansouri arrived again on September 6 for meetings to open a factory and, according to the indictment, "serve Iranian intelligence in the future."

Posted by: Fred || 10/07/2013 00:00 || Comments || Link || E-Mail|| [6459 views] Top|| File under: Govt of Iran
Southeast Asia
Thai miltants get quick revenge on informant
[Bangkok Post] An informant who tipped off authorities to the location of suspected terrorists insurgents, leading to the death of four of them in Narathiwat province on Saturday, was killed on Sunday.

Mohammad Rita-uden Tarasi was ambushed while riding his motorcycle to job in Rueso district. He was shot twice with an AK assault rifle. Rueso police chief Pol Col Anothai Jindamanee said Mohammad had been the informant on Saturday and he believed the man was shot by followers of the slain terrorists separatists.

Authorities are hunting for two more suspects who fled the deadly raid in Rueso district. The pair are believed to be platoon commanders in the Runda Kumpalan Kecil (RKK) terrorist separatist movement.

Both escaped as a team of about fifty police and soldiers raided a house on Saturday afternoon. The raid sparked a gun battle in which two police and four terrorists separatists were killed and an officer was wounded.

Among the four slain terrorists separatists are Abdul Roheng Da-eso, a.k.a. "Black Pele", another RKK platoon commander. Abdul Roheng and the two escaped suspects served Usman Dengsamae, chief of RKK's 3rd Company, who was also killed in the raid.

Saturday's raid targeted terrorists separatists believed to be behind an attack on a bomb squad on Sept 27. After the raid, police found a video clip in the mobile phone of one of the separatists. It showed the suspects before the Sept 27 attack in which three officers were wounded and a civilian was killed. The clip had been posted on YouTube website and Abdul Roheng was identified in the clip.

Abdul Roheng is thought to have gunned down two border patrol police officers at a market in Raman district on Dec 12, 2008. He is further accused of killing three people and injuring three others when he shot at a house, of killing five police in a bombing, and of gunning down four other police officers.

Meanwhile, a paramilitary ranger was gunned down on his way to work in a rubber plantation on Sunday, and three soldiers were injured when a roadside bomb was detonated when their truck rode over it.
Posted by: ryuge || 10/07/2013 00:00 || Comments || Link || E-Mail|| [6459 views] Top|| File under: Thai Insurgency
Syria-Lebanon-Iran
Iran Arrests 4 in Nuclear Plant 'Sabotage Plot'
[An Nahar] Iran has nabbed
Maw! They're comin' to get me, Maw!
four people suspected of attempting to sabotage one of its nuclear plants, Atomic Energy Organization chief Ali Akbar Salehi said on Sunday.

"Some time ago, we uncovered sabotage activities by several people at a nuclear plant," Salehi said in comments carried by the Mehr news agency.

"We let them continue their activities so that we could gather more intelligence.

"We arrested them at the appropriate moment and their interrogation is ongoing."


Not sure we can believe any of this. I sure hope the CIA would be more careful...

Salehi did not specify which of Iran's nuclear plants was targeted.

In August last year, saboteurs blew up power lines supplying Iran's underground uranium enrichment plant at Fardo outside the central city of Qom.

In 2010, a U.S. cyber-attack, reportedly carried out in collaboration with Israel, hit Iran's nuclear facilities. The Stuxnet virus was tailored specifically to target uranium enrichment facilities.

"There are still viruses out there but we have taken the necessary measures," Salehi said.

"Since we uncovered the Stuxnet virus, we have reinforced our protection systems and a special unit has been set up."
Posted by: Fred || 10/07/2013 00:00 || Comments || Link || E-Mail|| [6458 views] Top|| File under: Govt of Iran
One Killed in Shootout between ISF, Wanted Suspects in Ashrafiyeh
[An Nahar] A wanted suspect was killed on Sunday during a shootout with an Internal Security Forces Intelligence Bureau patrol in Beirut.

LBCI television said that the shootout broke out between the patrol and two suspects wants on charges of theft.

The incident took place near ABC mall in the Ashrafiyeh area in Beirut.

LBCI identified the victim as Mustapha al-Yahfoufi.

The other suspect, who was not identified, also has a record of firing at ISF patrols.

Voice of

Leb

radio (93.3) later said that Yahfoufi was killed in a chase that ensued in Ashrafiyeh near the residence of caretaker Telecommunications Minister Nicolas Sehnaoui.
Posted by: Fred || 10/07/2013 00:00 || Comments || Link || E-Mail|| [6462 views] Top|| File under:
Brital Residents Nab 6 Syrians near Baalbek in Retaliatory Move
[An Nahar] Young men from the Bekaa town of Brital on Sunday kidnapped six Syrians east of the city of Baalbek, in retaliation to the last week abduction of a Brital resident.

"Unknown individuals kidnapped near Baalbek six Syrians who hail from the Syrian town of Durra," state-run National News Agency reported.

"This comes in retaliation to the kidnap of Brital resident Yasser Ismail, who was

kidnapped

last week in the town's outskirts," it added.

Earlier on Sunday, LBCI television said "members of the Sawsaq family

kidnapped

six Syrians between Brital and Hawrtaala in retaliation to the kidnap of a man from the Ismail family in Arsal's outskirts two days ago."

Citing reports, LBCI said the abductee was transferred to Syrian territory after his abduction.

Later on Sunday, NNA said Syrian national Mahmoud Ismail and his son were released in the evening, after they were kidnapped by

gunnies

Saturday near the town of Sirein al-Tahta "in retaliation to the abduction of Lebanese national Yasser Ali Ismail."

It noted that Yasser was nabbed from the barren mountains of the Eastern Mountain Belt in Brital before being taken to Syria.

Posted by: Fred || 10/07/2013 00:00 || Comments || Link || E-Mail|| [6458 views] Top|| File under:
8 Dead, 24 Hurt as Mortars Hit Damascus Christian Neighborhood
[An Nahar] At least eight people were killed on Sunday by mortar fire that hit a Christian neighborhood in central Damascus, Syrian state news agency SANA reported.

"Three mortar shells fired by

gunnies

landed... in the Qassaa district, killing eight civilians and wounding 24 others," SANA said.

Another three people

were maimed

when a fourth mortar slammed into the Holy Cross church in the neighborhood, it added.

The Greek Orthodox church is one of the largest in Syria. It was unclear how badly it was damaged in the attack.

Syrian rebels have set up a series of rear bases on the outskirts of the capital, from which they regularly target central Damascus with rocket and mortar fire.

Last month, a mortar round slammed into the Iraqi consulate in Damascus, killing a woman.

Syrian troops have for months been fighting in Damascus neighborhoods in a bid to dislodge the rebel bases there.

Posted by: Fred || 10/07/2013 00:00 || Comments || Link || E-Mail|| [6457 views] Top|| File under: Govt of Syria
Destruction of Syrian chemical weapons begins
[REUTERS] International experts began overseeing the destruction of Syria's chemical weapons arsenal on Sunday, said an official from the mission that has averted a U.S. strike but could rob
Hereditary President-for-Life Bashir Pencilneck al-Assad


Despoiler of Deraa...


of his most feared weapon.

The process is being conducted amid a civil war in which 120,000 people have been killed, fragmenting Syria along sectarian and ethnic lines and drawing in Iran and Hezbollah on the side of Assad and his Alawite minority and Arab Sunni powers on the side of the mostly Sunni

Musselmen

rebels.

The official, a member of a joint team from the Organization for the Prohibition of Chemical Weapons (OPCW) in The Hague and the United Nations


...an idea whose time has gone...


, said Syrian forces used cutting torches and angle grinders to begin "destroying munitions such as missile warheads and aerial bombs and disabling mobile and static mixing and filling units".

"Let it be clear that it is the Syrians who do the actual destroying while we monitor, observe, verify and report," he said.

Witnesses said the experts, who arrived on Tuesday, left their Damascus hotel in the early hours of Sunday to begin their work in some holy man's guesthouse an undisclosed location.
Posted by: Fred || 10/07/2013 00:00 || Comments || Link || E-Mail|| [6460 views] Top|| File under: Govt of Syria
Who's in the News
40
[untagged]
4
TTP
3
Arab Spring
3
Govt of Syria
2
Govt of Pakistan
2
al-Qaeda
2
Govt of Iran
2
Islamic State of Iraq & the Levant
2
al-Qaeda in Arabia
1
Palestinian Authority
1
al-Qaeda in Kenya
1
al-Shabaab
1
al-Qaeda in Pakistan
1
Commies
1
Moro Islamic Liberation Front
1
Thai Insurgency
Bookmark
E-Mail Me
The Classics
The O Club
Rantburg Store
The Bloids
The Never-ending Story
Thugburg
Gulf War I
The Way We Were
Bio
Merry-Go-Blog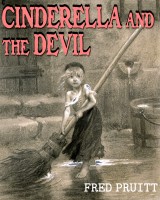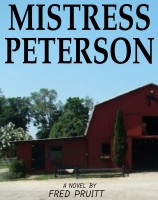 On Sale now!


A multi-volume chronology and reference guide set detailing three years of the Mexican Drug War between 2010 and 2012.

Rantburg.com and borderlandbeat.com correspondent and author Chris Covert presents his first non-fiction work detailing the drug and gang related violence in Mexico.

Chris gives us Mexican press dispatches of drug and gang war violence over three years, presented in a multi volume set intended to chronicle the death, violence and mayhem which has dominated Mexico for six years.
Click here for more information


Meet the Mods
In no particular order...


Steve White
Seafarious
Pappy
lotp
Scooter McGruder
john frum
tu3031
badanov
sherry
ryuge
GolfBravoUSMC
Bright Pebbles
trailing wife
Gloria
Fred
Besoeker
Glenmore
Frank G
3dc
Skidmark
Alaska Paul



Better than the average link...



Rantburg was assembled from recycled algorithms in the United States of America. No trees were destroyed in the production of this weblog. We did hurt some, though. Sorry.
3.239.4.127

Help keep the Burg running! Paypal: