Afghanistan
Afghanistan: Taliban militants killed in clashes
(AKI) - Forty-three Taliban militants have been killed in clashes with US and Afghan troops in southern Afghanistan.


I saw another report that put it at 60 deaders...

The US military said on Tuesday that the militants attacked the allied troops with sniper fire and rocket-propelled grenades in the Qalat district of Zabul province. The joint force said its troops retaliated and also called in air strikes that killed the militants. A civilian, working as a contractor for the US military, was wounded in the operation but there were no other casualties among the Afghan and US troops.
Posted by: Fred || 10/08/2008 00:00 || Comments || Link || E-Mail|| [6467 views] Top|| File under: Taliban
Africa Horn
Bomb injures Italian UN official in Somalia
(SomaliNet) An Italian, working for the United Nations in Somalia, was wounded in Merka, probably in an explosion.

The UN staff's driver was killed, reported a security official. The Crisis Unit of the Foreign Ministry stated that the official was wounded with a Somali colleague and that the conditions of the two were nothing to worry about. "It was a bomb placed on the side of the road that had as its objective the vehicle of the UN employee", explained Mohamed Mohamud Elmi, head of the security forces in the southern region of Shabelle.

According to a local UN employee, the attack took place in the late afternoon while the Italian and Somali were heading towards the office in Merka, coming from the airport. Witnesses reported that the bomb destroyed then automobile.
Posted by: Fred || 10/08/2008 00:00 || Comments || Link || E-Mail|| [6461 views] Top|| File under: Islamic Courts
Pirates attack six more ships off Somalia
(SomaliNet) According to data from NATO, pirates have attacked six more vessels off the coast of Somalia in just the past week.

The now-infamous, weapons-clogged MV Faina remains in pirates' hands. And international tensions are ratcheting up by the day.

The latest attacks bring the total number of "piracy-related incidents" in the Gulf of Aden and off the Somali coast to 93. A dozen vessels are currently being held for ransom. "Larger cargo/oil/gas/chemical tankers" are now the pirates' favorite target. The idea isn't just to make money off of a single attack. Often, the vessels are being hijacked "with the sole intention of using them" as "mother ships," to launch more small-boat strikes.

Often, the Islamic militants battling the Somali government benefit from the operations. The Al Shabaab group "received a five per cent cut of the $1.5 million paid out for a Spanish ship released several months ago," the Telegraph reports. But this time, the pirates allegedly dissed the insurgents.

"Al Shabaab wanted some weapons from the MV Faina but the pirates rejected their demands," an unnamed local official tells the paper. Maybe that's because there's now a Russian frigate closing in on the hijacked vessel "and a half-dozen U.S. warships within shouting distance," as the AP notes.

What exactly happens next is anyone's guess. "They have enough guns to fight for another 20 years," Ted Dagne, a Somalia analyst in Washington, tells the AP. "And there is no way to win a battle when the other side is in a suicidal mindset." Plus, they've got hostages.

Last week, however, the pirates seemed game to negotiate for the ship. But now, the Kenyan government has arrested the man at the center of the talks. Officials accused Andrew Mwangura of the Seafarers Assistance Program over being overly-cozy with the pirates. "Critics of the arrest, however, say Mr. Mwangura was arrested because he revealed that the hijacked arms were bound for Southern Sudan, which is under a UN arms embargo, and not Kenya," AllAfrica.com notes.
Posted by: Fred || 10/08/2008 00:00 || Comments || Link || E-Mail|| [6460 views] Top|| File under:
Nigerian UN peacekeeper killed in ambush by Darfur gunmen
A Nigerian UN peacekeeper was killed when up to 60 gunmen ambushed a patrol in Sudan's war-torn western region of Darfur, a UN spokesman said on Tuesday. The sergeant died when 40 to 60 gunmen ambushed a patrol from the African Union-United Nations peacekeeping mission north of Nyala, the capital of South Darfur state, at around 5 p.m. on Monday, Kemal Saiki said.

His death brings to 10 the number of UN peacekeepers killed in hostile incidents since the launch of the joint mission on December 31.

"About 75 kilometers north of Nyala, they came into an ambush by unknown armed attackers. They were fired at. They replied," Saiki told AFP by telephone from Darfur. "The attackers withdrew but in this firefight we had one of our peacekeepers wounded. We arranged for him to be evacuated by helicopter but he died before he could be evacuated," added Saiki.

The spokesman said one assailant was wounded, captured and handed over to police but that there was no information on the identity of the attackers or their motivation.

The ambush came on the same day that the new head of UN peacekeeping arrived in Sudan, the biggest country in Africa, for a weeklong tour. Alain Le Roy was on Tuesday due to visit Abyei, the flashpoint town devastated by fighting in May that threatened to re-ignite a North-South civil war that ended with a comprehensive peace agreement in 2005. Le Roy is scheduled to visit Darfur on Thursday.
Posted by: Fred || 10/08/2008 00:00 || Comments || Link || E-Mail|| [6460 views] Top|| File under: Govt of Sudan
China-Japan-Koreas
NKorea reportedly fires missile into Yellow Sea
North Korea has fired a short-range missile into the Yellow Sea, media reports said Tuesday. Japanese public broadcaster NHK quoted officials as saying Tokyo was trying to verify a report from a third country that the communist nation fired a missile. NHK said the firing did not involve a ballistic missile.

South Korea's Yonhap news agency said two missiles were fired Monday. The Japanese daily Mainichi carried a similar report and said it was a routine military exercise. Japanese officials said they could not confirm the media reports.

In Washington, the Pentagon declined to confirm or deny whether any missile firing had been detected. "We cannot provide information regarding specific intelligence," said Marine Maj. Stewart Upton, a Defense Department spokesman. "However, our concerns about missile activities in North Korea are long-standing and well documented.

"North Korea's development, deployment and proliferation of missiles and missile-related materials, equipment and technology pose a threat to the region and the world," Upton said.
Posted by: Fred || 10/08/2008 00:00 || Comments || Link || E-Mail|| [6486 views] Top|| File under:
India-Pakistan
Tribesmen fire rockets at drones in Miranshah
Pilotless aircraft continued their flights over Miranshah as tribesmen fired rockets to target them as they entered Pakistan's airspace on Tuesday.

According to locals, the tribesmen fired without success on the drones when they attempted to fly at low altitude in various areas of the agency. The tribesmen in the Mir Ali sub-division of North Waziristan Agency had also fired rockets at two drones that had crossed into Pakistan on October 5. The two drones entered Pakistani airspace from Afghanistan, locals said.
Posted by: Fred || 10/08/2008 00:00 || Comments || Link || E-Mail|| [6460 views] Top|| File under: TTP
Taliban blow up 2 girls' colleges in Swat
Local Taliban blew up two private girls' colleges in Sangota area of Swat on Tuesday. Before bombing Excelsior Public Girls College and Sangota Public Girls College, the Taliban kidnapped two policemen and two security guards deployed there for security. Meanwhile, security forces arrested 10 key Taliban during a search operation in Matta and shifted them to an unknown place, Online reported.
Posted by: Fred || 10/08/2008 00:00 || Comments || Link || E-Mail|| [6480 views] Top|| File under: TTP
Police probing sectarian link to bombing at MP's house
Police are pursuing DNA tests to identify the suicide bomber who attacked a Shia MNA in Bhakkar on Monday, and officials said he had received threats from the Lashkar-e-Jhangvi sectarian group. "The Sunni militant group Lashkar-e-Jhangvi is active in the neighbouring Dera Ismail Khan district," senior police officer Iqbal Mahmood told AFP.

"Four police guards were on security duty with PML-N's Rashid Akbar Niwani at the time of the blast because [the Niwani family] had received threats from the same group previously," he said.

Lashkar-e-Jhangvi has been accused of killing hundreds of Shias -- many of them in Dera Ismail Khan.

Many of the sectarian outfit's senior members are being sheltered in the nearby South Waziristan, the stronghold of Taliban commander Baitullah Mehsud with Afghanistan in the northwest and Dera Ismail Khan in the southeast, security officials said. A spokesman for Mehsud issued a denial. "Tehreek-e-Taliban is not involved. It is the work of those powers who have formed a lashkar (tribal militia) in the cities to create a rift among Muslims," Waliur Rehman told Reuters by telephone.

Punjab police chief Shaukat Javed told Reuters the suicide bomber's head had been found. "He was around 30 years old and looks as if he was ethnic Pashtun from a tribal area. Probably he had links with militants there." An investigation team under the supervision of the Sargodha regional police officer has been formed to investigate the attack, the state-run APP reported.
Posted by: Fred || 10/08/2008 00:00 || Comments || Link || E-Mail|| [6493 views] Top|| File under: Lashkar e-Jhangvi
Series of blasts panics Lahoris
Three remote-controlled bombs went off one after the other in three juice shops in the Garhi Shahu area of Lahore on Tuesday, injuring seven including two children and a woman.

Lahore District Co-ordination Officer Sajjad Bhutta told AFP the bombs appeared designed to 'spread panic and fear' rather than kill. He said local religious hard-liners might have planted them to scare young unmarried couples who frequent the area. But there was no evidence and no claim of responsibility.

The first bomb went off in the Chhino Juice Corner near the Garhi Shahu Chowk, injuring two waiters, aged 12 and 14. Rescue officials said shopkeepers were asked to shut down and evacuate the area. Fifteen minutes later, the second explosion occurred in the Rehman Juice Corner, which had been closed.

The third bomb exploded another 15 minutes in the Dasco Juice Corner, injuring passers-by. The injured were taken to Ganga Ram Hospital and Mayo Hospital.
Posted by: Fred || 10/08/2008 00:00 || Comments || Link || E-Mail|| [6489 views] Top|| File under: al-Qaeda in Pakistan
Kerala police arrest 2 for "SIMI links"
The Kerala police on Monday arrested two persons for their suspected links with the banned Students Islamic Movement of India (SIMI).

Abdul Hakeem, 22, from Azheekal, Guruvayur, and Shameer, 29, Karukapadathu Puthenveedu, Eriyad, Thrissur, were brought to the Police Club here on Tuesday for interrogation. Later the Paravoor Judicial First Class Magistrate remanded them to judicial custody till October 21.

The arrests were made by a special investigation team, headed by Deputy Inspector-General T.K. Vinod Kumar, on information that the duo attended a clandestine meeting of SIMI activists at Panayikulam on August 15, 2006. The police had taken 18 persons into custody. Five of them were arrested and the others released for lack of evidence.

Shibili and Ansar, who were among those arrested from Panayikulam and later released on bail, were again arrested from Indore with firearms in their possession. The State police decision to release 13 persons drew flak after the crackdown on SIMI activists some time ago.

The special team was formed in August 2008 to probe the Panayikulam meeting and also the reported arms training given to SIMI activists at Wagamon in Idukki district.

During interrogation, Shibili and Ansar were said to have confessed to attending the Wagamon camp. The special team is now after those who were let off after the Panayikulam meeting.

Though the team is specifically looking into the Panayikulam and Wagamon meetings, the suspected links of these persons with the recent blasts are also being probed, police sources said.
Posted by: Fred || 10/08/2008 00:00 || Comments || Link || E-Mail|| [6468 views] Top|| File under: SIMI
9 kg heroin seized from India-Pakistan border
JALANDHAR: In a special operation in the Indo-Pak border, the BSF on Tuesday seized nine kg of heroin worth Rs 45 crore in the international market, at Border Out Post GG-I Fazilka.

The contraband was found concealed in nine packets at the outpost between Border Security Fence and international boundary, a BSF release said. The packets were found buried in soil and covered with grass near a tree around which a red cloth was tied.

Due to record production of opium in Afghanistan, the smugglers from across the border were constantly trying to push heroin into India for its onward destination to Europe and America, release added. In recent months, the BSF had seized 88 kg of heroin along the border.
Posted by: Fred || 10/08/2008 00:00 || Comments || Link || E-Mail|| [6475 views] Top|| File under:
Ahmedabad blasts accused sent to 7-day police custody
SIMI leader Safdar Nagori and four other accused in Ahmedabad serial blasts of July 26, were on Tuesday sent to police custody till October 14. The five accused Nagori, Abdul Sibley, Hafeez Hussain, Kamruddin Nagori and Amil Pervez were produced before metropolitan magistrate G M Patel after their one-day police remand ended on Tuesday.

The crime branch, investigating the blasts cases had sought 12-day police custody of the accused for their alleged role in the blast that took place in Naroda area of the city on July 26. But the court granted police custody of the accused till October 14.

While arguing the demand for custody of the five accused, special public prosecutor Mitesh Amin submitted that they were in touch with Indian Mujaheedin members arrested by the Mumbai and Delhi police. Their custody was also required to get more information about absconding SIMI members accused in the blasts cases and to find out about people who attended the 'Jihadi' meetings at camps held by the banned organisation, Amin said.

Meanwhile, accused Tanveer Pathan and Jahir Patel were sent to one-day police custody for allegedly planting bomb in Katargam area of the city. Another accused Raziuddin Nasir was also sent to one-day police custody for his alleged role in blast that took place in Maninagar area of the city.
Posted by: Fred || 10/08/2008 00:00 || Comments || Link || E-Mail|| [6462 views] Top|| File under: SIMI
Iraq
Turkey: PM warns of Iraqi incursion to target Kurdish militants
(AKI) - Turkish Prime Minister, Recep Tayyip Erdogan, on Tuesday threatened to launch an incursion into northern Iraq to target Kurdish militants as the military bombed suspected terrorist bases in the region.

He made the comment as Turkish warplanes bombed 21 bases allegedly linked to the separatist Kurdistan Workers' Party (PKK) inside the country and across the border in northern Iraq.

It was the fourth round of raids by the Turkish military after PKK militants killed 17 Turkish soldiers near Semdinli in the country's southeast on Friday. The military said its fighter jets attacked 21 rebel positions early Tuesday in Iraq's Avasin Baysan region and Turkey's Iki Yaka and Buzul Dagi mountains that border Iraq.

According to Turkish media reports, Erdogan warned that Turkey would launch an incursion into northern Iraq to target the PKK "if needed". "The sole target of a possible cross-border operation will be the terrorist organisation," Erdogan told members of the ruling Islamist-rooted Justice and Development Party's parliamentary group in Ankara. "If need be, such an operation will not target either civilians or Iraq's unity and integrity," he added.
Posted by: Fred || 10/08/2008 00:00 || Comments || Link || E-Mail|| [6492 views] Top|| File under:
Israel-Palestine-Jordan
Victim's family outraged by Kuntar's return to terror
Eliyahu Shahar's family were perturbed, but not in any way surprised by the images displayed to the world this week of Samir Kuntar engaging in weapons training.

Shahar was killed by a terror cell led by Kuntar into the northern coastal town of Nahariya in 1979. It was during that raid that Kuntar also murdered Danny Haran and his four-year-old daughter Einat. An appeal filed by the Shahar family to prevent Kuntar's release was rejected by the High Court of Justice. He was repatriated to Lebanon along with several other terrorists and the bodies of hundreds of Lebanese fighters in return for the remains of Ehud Goldwasser and Eldad Regev.

"The Kuntar deal was despicable, we said from the onset that it's something we would grow to regret," Yoram Shahar on Tuesday after watching the video of Kuntar training with live gunfire and shells."What we saw in this movie is just the tip of the iceberg. Kuntar will carry out a major attack against Israel, which has placed its fate squarely in the hands of murderers," said an irate Shahar. "I opposed Kuntar's release not because I was against having the captives returned. I was opposed to watching the government throw sand in the eyes of the public to prevent them from seeing the full picture, who it was that they were setting free. This is a man who tried to carry out a terror attack against Israel at the age of 14, and was arrested by the Jordanians. It must be understood – once a terrorist, always a terrorist."

Shahar asserts Kuntar was released out of political considerations: "It pains me that Ehud Olmert wanted to create a media spin, and so let him go. If people in Israel had the full picture, everyone would have been against his release. You have to understand, this person sat in jail for 30 years and spent that time priming himself for a major attack. He now knows exactly where our weaknesses are," said Shahar.

Eliyahu's second brother, Haim, says the video proves the family was right to appeal the deal. "I want the High Court of Justice, which twice rejected our case, to sit down and watch these images…As someone who has served this country, and who continues to volunteer even today, I am very upset. This is how they (the court) pay us back."

Shahar stressed that his family was not out to avenge his brother's death, only to prevent future attacks. "I wish I could go to Lebanon on my own," says Haim, "I would go destroy him. This is not a vendetta. My brother will not rise from his grave if Kuntar dies."

Haim said that his family members paid a heavy personal price following Eliyahu's death. "My mother died from the grief. Yet after everything we endured, Kuntar was let go and now he's back to his old habits. This ruined us, and he's just continued with his life."

Yoram said he laments the feeling of national helplessness: "We are the strongest nation in the world. I ask Olmert - why don't we get (Hamas leader) Ismail Haniyeh and trade him for (kidnapped soldier) Gilad Shalit, just like they snatched Mustafa Dirani from his bed. That's the kind of country I want to live in," he said. "We just give and give, and the world's terrorists see this and understand that hey, they really should carry out more kidnappings. We need to understand that we are fighting for our existence, and I feel sorry for the next family in line," added Shahar.
Posted by: tu3031 || 10/08/2008 10:46 || Comments || Link || E-Mail|| [6466 views] Top|| File under:
Syria-Lebanon-Iran
US: 2 American journalists missing in Lebanon
Two American journalists vacationing in Lebanon have not been heard from since Oct. 1 and are believed missing, the U.S. Embassy said Wednesday, appealing for information on their possible whereabouts.

The two, Holli Chmela, 27, and Taylor Luck, 23, have been working for the Jordan Times and had been expected back in Amman on Saturday, the Amman-based paper's chief editor told The Associated Press.

The embassy said the two reportedly left Beirut for the northern Lebanese port of Tripoli, a predominantly Sunni Muslim city where militants and Islamic fundamentalists are known to be active. There have been sectarian fighting and bombings in recent months.


Beirut wasn't enough, they had to go to Tripoli. Definitely in the running for Darwin awards.
Posted by: ed || 10/08/2008 13:10 || Comments || Link || E-Mail|| [6495 views] Top|| File under:
Syria expands north Lebanon troop deployment to Bekaa
The pan-Arab daily Al-Hayat, citing high-ranking security sources, said Syria has also deployed tanks along the border facing the northern Bekaa town of al-Qaa.

Al Hayat quoted witnesses coming from northern Bekaa as saying Syria deployed vanguards along the border at noon Monday. They said the deployment coincided with the digging of trenches and setting up tents for its soldiers.

The witnesses said they saw Syrian forces setting up checkpoints along the area of deployment. They quoted people crossing on foot from Syrian territory into northern Bekaa as saying that all border crossings that link Homs with the Bekaa Valley have been placed under Syrian control. They said Syrian troops have put up earth mounds to prevent smuggling and to counter terrorism.

The security sources, however, confirmed no Syrian military penetration into Lebanese territory has taken place since the first troop buildup along Lebanon's northern border was reported Sept. 21.
Posted by: Fred || 10/08/2008 00:00 || Comments || Link || E-Mail|| [6491 views] Top|| File under: Govt of Syria
Who's in the News
65
[untagged]
5
TTP
3
al-Qaeda in Pakistan
3
Taliban
2
Govt of Syria
2
Hamas
2
Islamic Courts
2
Govt of Sudan
2
SIMI
1
Lashkar e-Jhangvi
1
Palestinian Authority
1
Govt of Pakistan
1
Indian Mujahideen
1
Govt of Iran
Bookmark
E-Mail Me
The Classics
The O Club
Rantburg Store
The Bloids
The Never-ending Story
Thugburg
Gulf War I
The Way We Were
Bio
Merry-Go-Blog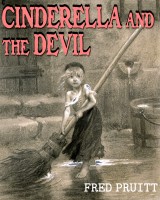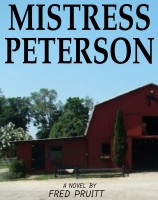 On Sale now!


A multi-volume chronology and reference guide set detailing three years of the Mexican Drug War between 2010 and 2012.

Rantburg.com and borderlandbeat.com correspondent and author Chris Covert presents his first non-fiction work detailing the drug and gang related violence in Mexico.

Chris gives us Mexican press dispatches of drug and gang war violence over three years, presented in a multi volume set intended to chronicle the death, violence and mayhem which has dominated Mexico for six years.
Click here for more information


Meet the Mods
In no particular order...


Steve White
Seafarious
Pappy
lotp
Scooter McGruder
john frum
tu3031
badanov
sherry
ryuge
GolfBravoUSMC
Bright Pebbles
trailing wife
Gloria
Fred
Besoeker
Glenmore
Frank G
3dc
Skidmark
Alaska Paul



Better than the average link...



Rantburg was assembled from recycled algorithms in the United States of America. No trees were destroyed in the production of this weblog. We did hurt some, though. Sorry.
44.200.137.63

Help keep the Burg running! Paypal: