Africa North
Algeria: Al-Qaeda mufti 'sacked for opposing suicide attacks'
(AKI) - The leader of Al-Qaeda's North African branch has sacked its Islamic scholar or mufti, Rashid Zerami, for opposing suicide bombings in Algeria, local daily Ennahar reports. Zerami clashed over the issue with the Al-Qaeda Organisation in the Islamic Maghreb's leader, Abdel Malik Droukedel, Ennahar said. The paper cited the testimony of an unnamed Al-Qaeda turncoat who is now in police custody.

Besides the use of suicide bombers, Droukedel and Zerami also clashed over Al-Qaeda's recent strategy of kidnapping Algerian businessmen or their relatives to obtain a ransom, especially in the northern coastal Kabylia area. Droukedel has replaced Zerami with Abu Asim, a former leader of the hardline Algerian Salafite Group for Preaching and Combat (GSPC), which in 2006 joined the Al-Qaeda Organisation in the Islamic Maghreb. Zerami, also known as Abu al-Hasan al-Rashid headed Al-Qaeda Organisation in the Islamic Maghreb's religious committee and was in charge of armed combat.

This article starring:
ABDEL MALIK DRUKEDEL
al-Qaeda in North Africa
ABU AL HASAN AL RASHID
Al-Qaeda Organisation in the Islamic Maghreb
ABU ASIM
al-Qaeda in North Africa
RASHID ZERAMI
al-Qaeda in North Africa
Posted by: Fred || 10/09/2008 00:00 || Comments || Link || E-Mail|| [10794 views] Top|| File under: al-Qaeda in North Africa
Britain
Detectives raid Leeds flat over 7/7 attacks
Counter-terrorism detectives raided a flat in Leeds on Wednesday as part of the continuing investigation into the July 7, 2005 suicide bomb attacks on London.

Police said the action was to determine whether there were any links between the one-bedroom property in the Harehills area and the four men who killed 52 commuters in the London bombings. Three of the bombers: Mohammed Sidique Khan; Shehzad Tanweer and Hasib Hussain came from the Beeston area of Leeds, which was also the location for the men's bomb factory. "While it is more than three years since the attacks, this remains a painstaking investigation and as we have previously said we are determined to identify anyone else who knew what was being planned," said John McDowall, head of London police's Counter Terrorism Command. "As a result of our inquiries, we are carrying out an extensive search of the flat to determine whether there are any links to the people responsible for the 7/7 attacks."

Detectives were also renewing appeals for any information from the local community that could prove useful in their investigation and were planning to carry out house to house inquiries. "I would urge anyone who has suspicions about activity in the flat, either in the months leading up to the 7/7 attacks or afterwards, to contact police," McDowall said. Police say the search at the property was likely to take several days and there had been no arrests.

Khan, Tanweer, Hussain and Jermaine Lindsay blew up three underground trains and a bus using homemade, hydrogen peroxide-based bombs. Senior officers have always maintained that the 7/7 bombers had assistance from other people with links to Al Qaeda, as they would not have had the technical expertise to make the devices themselves. Detectives have also said they believe there are people who might have information who have so far remained silent.

This article starring:
HASIB HUSEIN
al-Qaeda in Britain
JERMAINE LINDSAI
al-Qaeda in Britain
John McDowall, head of London police's Counter Terrorism Command
MOHAMED SIDIQUE KHAN
al-Qaeda in Britain
SHEHZAD TANWIR
al-Qaeda in Britain
Posted by: Fred || 10/09/2008 00:00 || Comments || Link || E-Mail|| [10794 views] Top|| File under: al-Qaeda in Britain
Europe
Attack on police bus claims 4 in Turkey
At least four people have been killed and 14 others injured when suspected Kurdish militants attacked a police bus in Turkey.

Gunmen opened fire on the bus, carrying employees of the local police academy, as it was passing through a residential area in Diyarbakir, southeastern Turkey, security sources said on Wednesday. The victims were three police officers and the bus's civilian driver. All of the injured were police, the governor's office said in a statement.

Police immediately cordoned off the area where they also found an unexploded hand grenade.

Initial suspicions fell on the outlawed Kurdistan Workers' Party (PKK), which has been fighting since 1984. An operation, supported by two helicopters, was underway to find the attackers.

The ambush took place as Parliament convened in the capital of Ankara to vote on extending the government's mandate to order strikes against PKK hideouts in northern Iraq.
Posted by: Fred || 10/09/2008 00:00 || Comments || Link || E-Mail|| [10793 views] Top|| File under:
India-Pakistan
US 'missile strike' kills nine
A SUSPECTED US missile strike on a house in a Pakistani tribal area bordering Afghanistan killed nine people, including six Arab militants, today, security officials said.

Two missiles hit the building in Tati, a village in troubled North Waziristan district, an official based in the region said on condition of anonymity. The attack targeted the house of a local Taliban commander named Hafiz Sahar Gul, another security official based in Islamabad said.

"The missile attack killed three of Gul's family members and six Arab guests," the official said, adding the Arabs were believed to be militants.

There was no immediate confirmation from the Pakistani military or from the US-led coalition in Afghanistan.

The incident in the lawless district, a known haunt of Taliban and Al-Qaeda militants, is the latest in a string of attacks on Pakistani soil that have raised tensions between Islamabad and Washington. Last week around 20 al-Qaeda-linked militants, mostly foreign nationals, were killed in a suspected US missile strike in Mohammad Khel village in North Waziristan, Pakistani security officials said.

The United States has stepped up attacks on militants in Pakistani territory since a new civilian government came to power in Islamabad in March, and the incidents have become an issue in the US presidential election. Relations have also been strained by a raid by US special operations forces into Pakistan on September 3 which killed several Pakistanis.
Posted by: tipper || 10/09/2008 14:19 || Comments || Link || E-Mail|| [10794 views] Top|| File under:
Bombs aimed at police kill 10, hurt 14 in Pakistan
Bombings killed 10 people and wounded at least four in Pakistan on Thursday, including an attack in a police complex in the capital the same day lawmakers huddled for a private briefing on the militant threat facing the country.

The deaths happened in the nation's volatile northwest, where al-Qaida and Taliban militants have established bases near the Afghan border. Four children, two police and four prisoners died when a roadside bomb exploded under a prison vehicle in the Dir region, government official Sher Bahadur Khan said. Initial reports indicated a school bus was caught in the blast, but others said the children were walking. Ten people were wounded.

In Islamabad, an apparent suicide car bombing severely damaged an anti-terror squad building and wounded at least four police in the heavily guarded Police Lines neighborhood. The explosion occurred just moments after a man delivered candy

CandyGram!

to the facility and police were examining whether the events were linked. Some body parts were found that might belong to a suicide bomber, Islamabad Police Chief Asghar Gardaizi said.
Posted by: ed || 10/09/2008 09:18 || Comments || Link || E-Mail|| [10794 views] Top|| File under:
5 militants killed, 27 arrested in Darra Adam Khel
(APP): At least five pro Taliban militants were killed and 27 miscreants were arrested by security forces during on going operation in Darra Adam Khel tribal area of Kohat, security officials said. They said that security forces targeted militants with artillery and pounded suspected hideouts of miscreants in Tor Chapar, Akhurwal and Peerwal Khel areas, killing five militants and 27 militants surrendered before security forces.

Meanwhile, at least three security personnel were injured when security forces clashed with militants in Sheen Dhand tribal area of Kohat district. The injured security men were identified as Noor Shah Gul, Gul Rasool and Nisar. They were shifted to CMH hospital Kohat.

Likewise, a security convey was targeted with a remote control bomb in Abbas area of Dara Adam Khel. However, no loss to human was reported in the incident.
Posted by: Fred || 10/09/2008 00:00 || Comments || Link || E-Mail|| [10794 views] Top|| File under: TTP
Security forces arrest 22 militants, several hideouts destroyed
(APP): Security forces have arrested at least 22 militants in latest search operation and have also destroyed several militant hideouts at Guljaba area of Tehsil Kabal in Swat district on Wednesday, military officials said. According to Swat Media Center, the security forces in search operation arrested more than 22 militants and destroyed their several hideouts.

Meanwhile, in another incident, some unknown militants blew up the house of UC's Nazim Jamshid Ali. However, no casualty was reported in the incident.

Posted by: Fred || 10/09/2008 00:00 || Comments || Link || E-Mail|| [10798 views] Top|| File under: TTP
Iraq
Iraq: Roadside bomb kills senior Shiite lawmaker
An Iraqi lawmaker loyal to anti-U.S. Shiite cleric Muqtada al-Sadr was killed Thursday when a bomb struck his convoy in Baghdad, officials said. The explosion hit the convoy carrying Saleh al-Auqaeili and other Shiite lawmakers from al-Sadr's parliament bloc as it passed about 200 yards from an Iraqi army checkpoint in a heavily secured area near Baghdad's main Shiite district of Sadr City, according to one of his colleagues.

Al-Auqaeili was taken to a hospital in Baghdad, where he later died of his wounds, according to Sadrist spokesman Ahmed al-Massoudi and a fellow lawmaker, Hassan al-Rubaie. At least one bystander was also killed in the bombing.

The U.S. military blamed Shiite extremists for the blast, which occurred shortly before 10 a.m. The attack raised concerns that internal rivalries within political groupings, whether Shiite or Sunni, could emerge ahead of upcoming provincial elections. Internal battles could be a major threat to Iraq's stability, even as sectarian violence ebbs.

Al-Auqaeili was a senior member of al-Sadr's political bloc, which has 30 seats in the 275-member parliament. The Shiite cleric's cease-fire order to his militia has been a key factor in a sharp decline in violence over the past year. Al-Auqaeili was known for his moderate stance in the al-Sadr movement, where some factions are pushing for a return to violence, said another Sadrist lawmaker, who spoke on condition of anonymity to discuss sensitive internal issues. ...
Posted by: ed || 10/09/2008 09:42 || Comments || Link || E-Mail|| [10793 views] Top|| File under:
Boom Bitch Kills 10 in Diyala Province
A suicide bomber killed at least 10 people in Diyala province Wednesday morning in an attack that appeared to target Iraqi police, Iraqi officials said.

The female attacker set off the explosives about 11:20 a.m. outside the main government building in the province's capital, Baqoubah, which is north of Baghdad.

The attack was carried out outside the city's courthouse, where law enforcement officials tend to congregate. The building has been targeted numerous times in recent years.



Bajilan said he was told the female suicide bomber was a 16-year-old girl from Muqdadiyah, a town northeast of Baghdad. U.S. military officials found a male suicide bomber who was unable to carry out a second attack nearby.

Citing initial reports, a U.S. military spokesman, Staff Sgt. Chris Stagner, provided a lower death toll, saying the blast killed five Iraqi soldiers and two civilians. He said 21 people were wounded in the attack. Several nearby shops and buildings sustained considerable damage, Iraqi officials said.

Iraqi and U.S. officials say al-Qaeda in Iraq and other insurgent groups have turned to women and teenagers to carry out suicide bombings as it has become harder for the group to get non-Iraqi Arabs to travel to the country to carry out those attacks. Widows and teenagers in poor, war-ravaged areas have proven to be susceptible to pressure from the insurgents, U.S. officials say. Some female suicide bombers are widows of slain insurgents motivated by a desire to avenge their deaths, officials say.

Since 2003, more than 50 women carried out suicide bombings or were detained before detonating vests packed with explosives in Iraq, according to the U.S. military. Such bombings have killed at least 380 people and wounded hundreds more. So far this year, more than 30 women have either carried out suicide bombings or been intercepted before doing so, according to the military.

Ibrahim Hasan Bajilan, chairman of the Diyala provincial council, said U.S. military officials found a male suicide bomber who was unable to carry out a second attack nearby.

Bajilan said he was told the female suicide bomber was a 16-year-old girl from Muqdadiyah, a town northeast of Baghdad.


Islamic guppies continue to eat their young.

The blast targeted a group of Iraqi soldiers who were conducting a patrol with policemen from Khalis, a town near Baqoubah, Iraqi officials said. The town's mayor said this marked the third time his officers have been targeted near the courthouse.
Posted by: Fred || 10/09/2008 00:00 || Comments || Link || E-Mail|| [10798 views] Top|| File under: Islamic State of Iraq
Sri Lanka
LTTE claims killing of 52 soldiers
Sri Lanka's Tamil Tigers yesterday said they were beating back an army advance into their northern territory and had killed 52 soldiers, though the claims were disputed by the government. The Liberation Tigers of Tamil Eelam (LTTE) also said 50 soldiers were wounded in Tuesday's heavy fighting across several fronts in the Kilinochchi district, the pro-rebel Tamilnet website reported. It did not give rebel losses but said the guerrillas had seized arms and ammunition from the military.

The defence ministry, however, said troops killed 31 rebels while losing only two soldiers in fighting around Kilinochchi on Tuesday. The ministry said eight other rebels were killed in clashes across other northern fronts.

Casualty figures from either side cannot be verified as the defence ministry blocks independent journalists from travelling to the frontlines.

Some 7,258 rebels have been killed by troops since Sri Lanka pulled out of a Norwegian-brokered truce in January, while 707 soldiers have died in the same period.

Meanwhile, India criticised Sri Lanka in a rare intervention into the island's internal affairs, saying civilian deaths during a military offensive against Tamil rebels were a cause of grave concern. India's National Security Advisor MK Narayanan summoned Sri Lanka's representative in New Delhi on Monday to convey strong reservations about the intensifying military onslaught against Tamil separatists, officials said.

The 80 million population of India's southern Tamil Nadu state share cultural and emotional links with minority Tamils in Sri Lanka.

Narayanan said that "the escalation of hostilities in the north and the resultant fall out was leading to a great deal of concern in India," an Indian foreign ministry statement said. Sri Lanka must "act with greater restraint and address the growing feeling of insecurity among the minority community," it said.

India directly intervened in the Sri Lankan conflict in 1987 by sending troops to supervise a bilateral peace pact, but the soldiers ended up fighting Tamil Tigers. New Delhi withdrew its troops three years later after losing 1,200 soldiers. Since then, India has maintained a hands-off policy towards Sri Lanka.


Not a bad idea. Perhaps you should stay quiet and let the Colombo government finish what it has started.

According to Colombo, Sri Lankan troops are advancing on the Tigers' political capital of Kilinochchi in the north as part of an offensive launched a year ago. The fall of Kilinochchi would be the biggest loss in 13 years for the Tigers.
Posted by: Fred || 10/09/2008 00:00 || Comments || Link || E-Mail|| [10793 views] Top|| File under:
Who's in the News
71
[untagged]
2
Govt of Pakistan
2
Iraqi Insurgency
2
al-Qaeda
2
TTP
1
Taliban
1
TNSM
1
Hamas
1
Govt of Iran
1
al-Qaeda in North Africa
1
Islamic State of Iraq
1
al-Qaeda in Britain
1
Hezbollah
1
Govt of Syria
Bookmark
E-Mail Me
The Classics
The O Club
Rantburg Store
The Bloids
The Never-ending Story
Thugburg
Gulf War I
The Way We Were
Bio
Merry-Go-Blog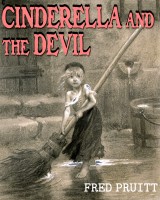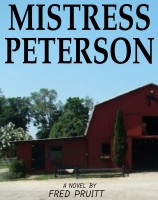 On Sale now!


A multi-volume chronology and reference guide set detailing three years of the Mexican Drug War between 2010 and 2012.

Rantburg.com and borderlandbeat.com correspondent and author Chris Covert presents his first non-fiction work detailing the drug and gang related violence in Mexico.

Chris gives us Mexican press dispatches of drug and gang war violence over three years, presented in a multi volume set intended to chronicle the death, violence and mayhem which has dominated Mexico for six years.
Click here for more information


Meet the Mods
In no particular order...


Steve White
Seafarious
tu3031
badanov
sherry
ryuge
GolfBravoUSMC
Bright Pebbles
trailing wife
Gloria
Fred
Besoeker
Glenmore
Frank G
3dc
Skidmark



Better than the average link...



Rantburg was assembled from recycled algorithms in the United States of America. No trees were destroyed in the production of this weblog. We did hurt some, though. Sorry.
3.238.118.80

Help keep the Burg running! Paypal: