Afghanistan
NATO: Troops can target Afghan drug operations
NATO defense ministers Friday authorized their troops in Afghanistan to attack drug barons blamed for pumping up to $100 million a year into the coffers of resurgent Taliban fighters.

"With regard to counter-narcotics ... ISAF can act in concert with the Afghans against facilities and facilitators supporting the insurgency," said NATO spokesman James Appathurai, referring to the NATO force.

The United States had been pushing for NATO's 50,000 troops to take on a counter-narcotics role to hit back at the Taliban, whose increasing attacks have cast doubt on the prospects of a Western military victory in Afghanistan. However, Germany, Spain and others were wary and their doubts led to NATO imposing conditions on the anti-drug mandate for the NATO-led International Security Assistance Force.

Troops will only be able to act against drug facilities if authorized by their own governments; only drug producers deemed to be supporting the insurgency will be targeted; and the operation must be designed to be temporary — lasting only until the Afghan security forces are deemed able to take on the task.

NATO defense ministers will review the success of the mission when they next meet February in Poland. Despite the limitations, U.S. Defense Secretary Robert Gates welcomed the NATO move. "Secretary Gates is extremely pleased that, after two days of thoughtful discussion, NATO has decided to allow ISAF forces to take on the drug traffickers who are fueling the insurgency, destabilizing Afghanistan and killing our troops," said Pentagon press secretary Geoff Morrell.

Germany and Spain agreed to the anti-drug mission after an appeal for help from Afghanistan's defense minister. "We've asked NATO to please support us, support our effort in destroying the labs and also the interdiction of the drugs and the chemical precursors that are coming from outside the country for making heroin," Gen. Abdul Rahim Wardak told reporters after meeting his NATO counterparts Thursday. ...
Posted by: ed || 10/10/2008 07:56 || Comments || Link || E-Mail|| [10794 views] Top|| File under:
Ten civilians among 37 dead in Afghanistan clashes
At least 27 Islamic militants were killed in military operations across insurgency-hit Afghanistan, authorities said on Thursday, while villagers reported that 10 civilians died in the firefight. The bloodshed in clashes on Wednesday underscored a deterioration in security this year that has led to new emphasis on a political solution to a Taliban-led insurgency launched after the Islamist regime was toppled in 2001 by US-led forces.

The claim of the heavy civilian death toll in the Uruzgan Province on Wednesday could not be independently verified because of the remoteness of the area.

Afghan and international troops were on patrol when they were attacked with guns, mortars and rocket-propelled grenades (RPG), a statement from the United States military in Afghanistan said. "ANSF [Afghan National Security Forces] and coalition forces responded to the attack with small-arms, RPG and supporting fire, killing 12 militants," it stated. "Local Afghan villagers told ANSF and coalition forces that militant fire killed 10 Afghan civilians in a nearby village," the military added.

Provincial governor Assadullah Hamdam, however, quoted a lower toll of six and said victims died when a rocket aimed at the troops missed its target and hit a civilian house. "As our combined troops were passing by the area the enemies fired a rocket at it. The rocket missed the troops and hit a home, killing six civilians including women and children," he told AFP.

Several other people were injured in the attack in the province's Shahid-i-Ihsas district, the governor said, without being able to give an exact figure. Hamdam added that his information had came from "local officials."

The coalition statement said three women and six children were taken to an international military hospital for treatment for injuries from the rebel attack. No casualties to the troops were reported, it added.

In separate unrest, troops killed nine rebels in the southern province of Helmand, a stronghold for the Taliban insurgents. "ANSF and coalition forces maneuvered on the enemy position and returned fire using small arms, RPG and close air support, killing nine militants," the US-led coalition said in a statement.

The Afghan Defense Ministry, meanwhile, said combined forces had killed six militants in an operation in Farah province's Bakwa district. In another incident, a "terrorist" died when a mine he was planting exploded on a road in Khost Province on the border with Pakistan, the Defense Ministry said.
Posted by: Fred || 10/10/2008 00:00 || Comments || Link || E-Mail|| [10800 views] Top|| File under: Taliban
Africa Horn
Aircraft bombs Somalia rebels' stronghold
An unidentified aircraft bombed an rebel stronghold in central Somalia on Thursday, witnesses said, but it was not immediately clear if there were any casualties.

US forces have launched several airstrikes inside Somalia in recent months against al Shabaab insurgents who have been fighting Somalia's weak Western-backed interim government and its Ethiopian military allies since the start of last year. "A plane bombarded the outskirts of our village," said Hassan Maalim in Goobgudud, 30 kilometres southwest of Baidoa. "The whole earth shook but we don't know the damage or death it caused. It was flying over us since morning."

The identity of the aircraft was unclear. In May, US war planes killed al Shabaab leader Aden Hashi Ayro, who was said to be al Qaeda's top man in the country. That attack took place in Dusamareb, also in central Somalia. Washington says al Shabaab has links to Al Qaeda and says it has provided a safe haven for militants including the bombers of US embassies in Kenya and Tanzania in 1998.

Underlining growing insecurity in the capital Mogadishu, the children's charity SOS said on Thursday it was closing two schools there and evacuating four teachers who were detained by Somali security forces during a nearby gunbattle on Tuesday.
Posted by: Fred || 10/10/2008 00:00 || Comments || Link || E-Mail|| [10794 views] Top|| File under: Islamic Courts
Caribbean-Latin America
Peru rebels launch deadly ambush
A blast from the past. It appears Shining Path have become muscle for the local coke dealers...


Twelve soldiers and seven civilians have been killed in a bomb attack by rebels in a remote coca-growing region of south-east Peru, the military said. A military convoy was returning to base when a device hidden under one of the vehicles exploded. The survivors were then caught up in a gun battle.

The armed forces blame the Shining Path group, which wrought havoc in Peru during the 1980s and early 1990s. It is the worst attack in a decade by the Maoist-inspired organisation.

The surviving soldiers returned fire on the rebels for several hours. Peru's military command said women and children were among those killed. Many more were injured during the attack in the Andes mountains, at Huancavelica province.

It came amid reports that Peru's army had launched an operation to remove some 300 Shining Path rebels who work closely with cocaine traffickers in the region.

The BBC's Dan Collyns in Lima says soldiers killed in the attack were part of that operation, which is focused on isolated jungle in the Ene-Apurimac valley - a hotbed for traffickers and guerrillas. Our correspondent says the number of confrontations between the armed forces and the rebel groups, which the authorities call "narco-terrorists", is increasing.

In the 1980s and 1990s the guerrilla group attempted to impose a communist regime. Almost 70,000 people were killed during the violence. However, the conflict has been largely dormant in recent years, and analysts say the Shining Path is a fraction of its former size.
Posted by: tu3031 || 10/10/2008 10:45 || Comments || Link || E-Mail|| [10797 views] Top|| File under:
China-Japan-Koreas
N. Korea Bars IAEA Inspectors From Nuclear Reactor Site
North Korea today barred international inspectors from its Yongbyon nuclear reactor complex, dramatically raising the stakes in a standoff with the United States over a proposed inspection scheme for nuclear facilities.

The move came as the Bush administration is engaged in deep debate over whether to adjust its inspection plan to accommodate North Korea's concerns and whether to speed up North Korea's removal from a list of state sponsors of terror. Assistant Secretary of State Christopher R. Hill visited Pyongyang last week, but U.S. officials have been noticeably mum about what, if any, proposals he brought back to Washington.

The International Atomic Energy Agency, which has been monitoring the site, announced in Vienna that Pyongyang "informed IAEA inspectors that effective immediately access to facilities at Yongbyon would no longer be permitted."

North Korea "also stated that it has stopped its [nuclear] disablement work," its statement said. "Also, since it is preparing to restart the facilities at Yongbyon, the DPRK has informed the IAEA that our monitoring activities would no longer be appropriate," the statement said, referring to North Korea by the acronym for its formal title, the Democratic People's Republic of Korea.

Pyongyang has said it is suspending steps on dismantling its facility because it accuses Washington of failing to follow through on a pledge to remove it from the State Department terror list. The Bush administration has refused to take that move until North Korea agrees to a verification plan.

In July, the United States requested "full access to all materials" at sites that might have had a nuclear purpose in the past. It sought "full access to any site, facility or location" deemed relevant to the nuclear program, including military facilities, according to the four-page document. Investigators would be able to take photographs and make videos, remain on site as long as necessary, make repeated visits and collect and remove samples.
Posted by: Fred || 10/10/2008 00:00 || Comments || Link || E-Mail|| [10794 views] Top|| File under:
Europe
Turkey arrests 10 over police killings
Turkish police have arrested 10 suspects in connection with an attack on police that left four dead and several others injured in Diyarbakir.

The arrests came after a series of raids on homes in the mainly Kurdish-populated southeastern city.

Two unknown assailants opened machine-gun fire on a police vehicle Wednesday, killing four officers and their driver. Five more officers injured in the attack remain in serious condition. Ankara blames the attack on Kurdistan Workers Party (PKK) militants.

The incident came as Turkey's parliament Wednesday extended the government's mandate to order strikes against Kurdish insurgents in northern Iraq.

The motion gives Ankara another year-long authorization for cross-border operations against PKK hideouts in northern Iraq. Turkey charges that thousands of PKK militants are holed up in the region.

Posted by: Fred || 10/10/2008 00:00 || Comments || Link || E-Mail|| [10798 views] Top|| File under:
India-Pakistan
Al-Qaeda commanders escape Pakistan missile strike
MIRANSHAH, Pakistan (AFP) - A US missile strike targeting a high-level meeting of Al-Qaeda and Taliban commanders in a Pakistani tribal area missed most of them by just minutes, security officials said Friday.

Two missiles hit the house of Pakistani Taliban leader Hafiz Sahar Gul in the North Waziristan district bordering Afghanistan on Thursday night, killing nine people including six Arab militants, the officials said. "There was a meeting of around 30 foreign Al-Qaeda and local Taliban commanders in the house of Hafiz Sahar Gul but the majority of them left the building ten minutes before the missile struck," a security official told AFP. "The six Arabs who were killed are all believed to be lower level operatives," the official added on condition of anonymity.

Officials did not immediately give the identities of the targeted militants. But they said that they were not Al-Qaeda chief Osama bin Laden or his deputy, Ayman al-Zawahiri.

Residents said the other three people killed in the strike in the remote village of Tapi were women and children, but there was no official confirmation.

Last week around 20 Al-Qaeda-linked militants, mostly foreign nationals, were killed in a suspected US missile strike in Mohammad Khel village in North Waziristan, Pakistani security officials said.
Posted by: tu3031 || 10/10/2008 09:52 || Comments || Link || E-Mail|| [10796 views] Top|| File under:
15 dead in suicide blast at Pakistan tribal meeting: officials
A suicide blast at an anti-Taliban tribal meeting in a restive Pakistani region bordering Afghanistan on Friday killed at least 15 people and wounded dozens, security officials said.

The explosion happened a day after a force of pro-government tribesmen destroyed two militant hideouts in the Orakzai district, one of Pakistan's seven semi-autonomous tribal regions, they said.

"Initial reports from the area say that a bomber struck at a meeting of a tribal lashkar (force), killing at least 15 people and wounding dozens more," a security official told AFP on condition of anonymity.
Posted by: ed || 10/10/2008 08:38 || Comments || Link || E-Mail|| [10804 views] Top|| File under:
20 militants killed in fresh offensive on Taliban in NWFP
(PTI) Pakistani combat jets and helicopter gunships today destroyed a major Taliban militant base killing twenty militants in the country's restive Swat valley in North West Frontier Province.

Army officials said the fresh offensive was aimed at destroying militant bases in the Taliban stronghold of Matta. Local residents said the jets bombed militant positions in Peochar, Shawar and Landai Sar, which are considered strong bases of the Taliban.

Taliban spokesman Muslim Khan said bombs dropped by the jets caused casualties among the militants and had also destroyed houses. The army said 20 militants were killed in the air strikes in Matta area of Swat.

Shells fired by the security forces landed on two homes, killing nine civilians. In one incident, five members of the same family were killed, the residents said.

A majority of people in Matta sub-district have already fled their homes and only 10 per cent of the original population, considered to be militants or their supporters, were in the area when the forces launched the bombardment. The bombing damaged communications and electricity supply networks, residents said.

The fresh offensive came a day after top security officials briefed lawmakers on the security situation and the war on terrorism during a joint session of parliament. The session will continue for the next few days. Several parliamentarians were not satisfied over ISI chief Lt Gen Ahmed Shuja Pasha's briefing yesterday and raised questioned as to who had allowed US forces to conduct air strikes in the tribal regions and why Pakistan has been pushed into a "state of war".
Posted by: Fred || 10/10/2008 00:00 || Comments || Link || E-Mail|| [10795 views] Top|| File under: TTP
Security officials find TTP letter at blast site
Security officials found a letter from the TTP at the Islamabad explosion site, signed by commander Waliur Rehman on a Jaish-e-Islami letterpad. Written in Pashto language, the letter seeks permission from an undisclosed authority to launch an attack on the Anti-Terror Squad saying the plan of action had been finalised. Sources said intelligence agencies were investigating.
Posted by: Fred || 10/10/2008 00:00 || Comments || Link || E-Mail|| [10795 views] Top|| File under: Jamaat-e-Islami
21 Taliban killed in Swat airstrikes
At least 21 Taliban were killed in airstrikes on their hideouts in Ghat Peochar and Landai Sarshur areas in the restive Swat district, a military spokesman said on Thursday. "Twenty-one Taliban were killed in bombing by jet aircraft on Ghat Peochar," Col Nadeem told Daily Times.

He added that several suspected Taliban hideouts were also destroyed in the strikes. However, Taliban spokesman Muslim Khan denied the military's claims. He said the jets fired around 20 bombs, with one of them hitting a primary school. Khan said that three bombs hit several houses, but no loss of life was reported.

Meanwhile, six members of a family were killed in Darmai area of Matta tehsil as a shell fired by security forces accidentally hit the house of a local, identified as Wazirzada. The dead include two women, three children and a male member of the family.

Kurram clashes: At least eight persons were killed when local tribesmen and security forces clashed with the Taliban in Kurram Agency on Thursday. According to the political administration, the dead include seven Taliban and a local tribesman. The clashes began when the Taliban attacked Ali Zai village in Lower Kurram Agency. Security forces and a lashkar of the Toori tribe retaliated, killing six Taliban. A tribesman was also killed in the clash.

Earlier, the Taliban attacked Pewar village late on Wednesday night, however, security forces and a local lashkar killed one of the attackers in the clash.

Meanwhile, telecommunication services have been resumed in the area after a month-long suspension. The services were disrupted after unidentified men blew up a telephone exchange in Sadda a month ago.
Posted by: Fred || 10/10/2008 00:00 || Comments || Link || E-Mail|| [10798 views] Top|| File under: TTP
Lashkar torches Taliban hideouts in Bajaur
A lashkar of local tribes on Thursday torched several suspected hideouts of pro-Taliban extremists in Mandal area of Bajaur Agency.

The local tribes in Mandal have launched a crackdown against the Taliban for establishing peace in the area. Meanwhile, government and private organisations and shopping centres resumed business in Khar and adjoining areas after law and order returned to normal.

Residents of Duadzai area in Peshawar's suburbs on Thursday organised a lashkar (volunteers' militia) to curb terrorist activities in the area. The lashkar of 300 men, along with the police, has started patrolling the areas between Mamunkhatki and Mathra Pul for maintaining peace.

Residents in other parts of the provincial metropolis and its surrounding areas have already formed lashkars for maintaining peace.
Posted by: Fred || 10/10/2008 00:00 || Comments || Link || E-Mail|| [10795 views] Top|| File under: TTP
Madrassa teachers arrested over terror training
An administrator and a teacher of a madrassa have been arrested for their alleged involvement in training two female students for suicide bombings. Dera Ismail Khan Anti-Terrorism Court Judge Faizullah Khan cancelled the bail of the administrator, Samiullah Qureshi and teacher Saif Ali Khan while another teacher, Shoaib Khan, also accused of the crime, was still missing.
Posted by: Fred || 10/10/2008 00:00 || Comments || Link || E-Mail|| [10793 views] Top|| File under: al-Qaeda in Pakistan
BRP leader's car damaged in blast
Unidentified men hurled a hand grenade at the car of Baloch Republican Party (BRP) leader Saifullah Jattak on Thursday, partially damaging the vehicle. The Sariab police station house officer said Jattak was attending a meeting at the Government Degree College to review preparations for a BRB session when the culprits threw a hand grenade at his car which was parked outside the college.
Posted by: Fred || 10/10/2008 00:00 || Comments || Link || E-Mail|| [10793 views] Top|| File under:
CD shop blown up in Karak
Unidentified assailants blew up a CD shop with explosives late on Wednesday night, police said. Police sources said that the explosives, which had been planted at the music store's entrance, completely destroyed the shop. A number of police officials, including District Police Officer Nisar Ahmad Tanoli, reached the spot immediately after the blast, registered a case against unidentified assailants and started investigation.
Posted by: Fred || 10/10/2008 00:00 || Comments || Link || E-Mail|| [10794 views] Top|| File under: TTP
Religious scholar killed
A local religious scholar, Hafiz Azizuddin, was shot dead on Thursday, police said. Police sources said the scholar was shot dead when two motorcyclists opened indiscriminate fire at his dera (outhouse) located in village Ghor Ghashi. Police have registered a case and started investigations.
Posted by: Fred || 10/10/2008 00:00 || Comments || Link || E-Mail|| [10796 views] Top|| File under: TTP
Suspected US missile strike reported in Pakistan
A suspected U.S. missile strike targeted two areas in a Pakistani tribal region near the Afghan border Thursday, killing at least nine people, intelligence officials said. The strikes appeared to be part of a surge in U.S. cross border assaults on alleged militant targets in Pakistan, which have strained ties between the two anti-terror allies.

Two local Pakistani intelligence officials, citing reports from informants and agents, said one strike occurred at a house in Tappi village in North Waziristan tribal region. Some of those killed were believed to be foreigners. A local tribesman, Shoaib Dawar, said Taliban militants surrounded the house.

A second strike was reported at a house in the village of Dande Darpa Khel. The site was near a seminary of veteran Taliban commander Jalaluddin Haqqani, considered an archenemy of the U.S. No casualties were immediately reported from the latter strike.

Pakistani officials have protested that such strikes violate the nation's sovereignty. The U.S. rarely acknowledges such missile strikes, some of which are believed to be carried out by the CIA.

More, from Pak Daily Times
MIRANSHAH: At least seven people, including three foreigners, were killed in a missile attack by a suspected United States drone, 20 kilometres east of Miranshah, local witnesses said on Thursday. The attack on Ghundai village in North Waziristan Agency targeted the house of Muhammad Sultan, son of Zaley Gul. Local tribesmen recovered seven bodies from the bombed site and feared the toll could rise. "There are three foreigners among the dead," they said.
Posted by: Fred || 10/10/2008 00:00 || Comments || Link || E-Mail|| [10794 views] Top|| File under: al-Qaeda
Suspected suicide bomber arrested in Pakistan
(PTI) Pakistani security officials today arrested a suspected suicide bomber who was trying to board a plane at the international airport in Rawalpindi in the guise of a woman. The alleged bomber, who was clad in a burqa, was apprehended at the airport's departure lounge. A woman security official detected the bomber during a search and informed police personnel.

Police took the man into custody and were trying to ascertain his identity. Officials told the state-run APP news agency that the man was carrying a bag.

The alleged bomber was arrested hours after a suicide attacker struck at the office of the Anti-Terrorism Squad in the high-security Police Lines on the outskirts of Islamabad. Ten policemen were injured in that attack.
Posted by: Fred || 10/10/2008 00:00 || Comments || Link || E-Mail|| [10794 views] Top|| File under: al-Qaeda in Pakistan
Twin suicide attacks in Pakistan leave 16 dead, 10 injured
(PTI) Weeks after carrying out a bloody suicide bombing in the heart of Pakistan's capital, suspected militants struck again on a high security police complex here and also hit a jail van in NWFP, killing 16 and injuring ten.

The casualties were less in the police lines complex attack in Islamabad as the suicide bomber struck the Anti Terrorism Squad office when most of the security personnel were out on patrol in view of the joint session of the Parliament reviewing strategy to combat upsurge in violence.

Though initial reports had put the casualty figure at eight killed, the Islamabad Chief Commissioner Kamran Lashari later said ten people were injured.

Confusion prevailed as officials did not know the whereabouts of a police commando team which had left the building minutes before the blast. But, police officials said the casualty figure was clarified when the team returned.

There was also confusion over how the attack was carried out. Some reports said a suicide bomber rammed an explosive-laden vehicle into the building, while others said a man carrying boxes of sweets came out of the car and entered the ATS office shortly before the blast occurred.

Officials said they had found a letter in Pashto at the blast site warning more such attacks would be carried out if the Pakistan government does not stop supporting the war on terror.

The attack follows the deadly September 20 suicide blast on the five-star Marriott hotel here that claimed nearly 60 lives. The Marriott was considered popular among foreigners.
Posted by: Fred || 10/10/2008 00:00 || Comments || Link || E-Mail|| [10794 views] Top|| File under: al-Qaeda in Pakistan
Sri Lanka
54 killed in Lanka clashes: Army
(PTI) Sri Lankan fighter jets today pounded two LTTE camps in rebel-stronghold Mullaittivu even as 46 Tamil Tigers and eight soldiers were killed in intense gunbattles across the restive northern region. The Air Force fighter jets launched strikes at two rebel camps located in Puthukuddiyirippu in Mullaittivu this morning, an Air Force official said. According to Air Force spokesperson Wing Commander Janaka Nanayakkara, the air sorties were made after receiving precise information.

At least five LTTE cadres were killed and as many injured in two separate confrontations in Muhamalai in Jaffna peninsula today, the Defence Ministry said.

In a separate incident at Monarawewa in Mullaittivu, one LTTE rebel and a security personnel were killed in the clash, the military said. As many as 15 Tamil Tigers were gunned down and 26 others injured in Andankulam in Mullaittivu yesterday, the Media Centre for National Security (MCNS) said, adding six soldiers also lost their lives in the clash. Another soldier was killed during a mortar attack by LTTE in Gajabapura in Mullaittivu yesterday, the MCNS said.
Posted by: Fred || 10/10/2008 00:00 || Comments || Link || E-Mail|| [10794 views] Top|| File under:
Sri Lankan minister escapes suicide blast, one dead
A suspected Tamil Tiger suicide bomber attacked a convoy ferrying a Sri Lankan cabinet minister outside the capital Colombo on Thursday, killing at least one person, a military spokesman said. Brigadier Udaya Nanayakkara said a woman suicide bomber believed to be from the rebel Liberation Tigers of Tamil Eelam (LTTE) triggered the blast at the passing convoy escorting Agriculture Minister Maithripala Sirisena. The minister was not hurt, but the vehicle carrying his secretary was damaged in the attack and the deputy agriculture minister, Siripala Gamlath, was among seven people injured. Nanayakkara said the minister had been returning to the capital after attending a harvest festival event.

It was not the first time that Sirisena, secretary of the ruling Sri Lanka Freedom Party, escaped an assassination bid.
Posted by: Fred || 10/10/2008 00:00 || Comments || Link || E-Mail|| [10795 views] Top|| File under:
Syria-Lebanon-Iran
Syria troops kill three in clashes at Paleo camp
Syrian security forces have killed three suspected "terrorists" in clashes at the Palestinian refugee camp in Yarmuk, south of Damascus, private Dunia television reported on Thursday. "A clash took place between security forces and presumed terrorist elements in the Yarmuk camp, and three of them were killed and one wounded," Dunia said, quoting witnesses.

Other television reports said that Iraqis and Saudis were among the suspected terrorists.

"One of the men, who was wearing an explosives belt, was overpowered by the Syrian security forces," the television added, saying calm had returned to the camp. The report did not say when the incident occurred.

Other television reports said that Iraqis and Saudis were among the suspected terrorists.

About 424,650 Palestinian refugees are registered in Syria. Half of them live in 13 camps spread around the country. The Yarmuk camp, about 15 kilometers south of the capital, is the largest with around 112,550 residents. On September 27, a car bomb exploded near a Shiite shrine in southern Damascus, killing 17 people and wounding 14 others, in one of the deadliest attacks in a dozen years.
Posted by: Fred || 10/10/2008 00:00 || Comments || Link || E-Mail|| [10794 views] Top|| File under:
Who's in the News
60
[untagged]
5
TTP
4
Taliban
3
al-Qaeda in Pakistan
2
al-Qaeda
1
Islamic Courts
1
Govt of Iran
1
TNSM
1
Mahdi Army
1
Jamaat-e-Islami
Bookmark
E-Mail Me
The Classics
The O Club
Rantburg Store
The Bloids
The Never-ending Story
Thugburg
Gulf War I
The Way We Were
Bio
Merry-Go-Blog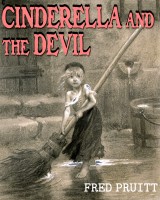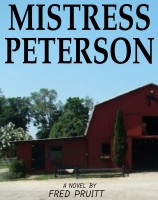 On Sale now!


A multi-volume chronology and reference guide set detailing three years of the Mexican Drug War between 2010 and 2012.

Rantburg.com and borderlandbeat.com correspondent and author Chris Covert presents his first non-fiction work detailing the drug and gang related violence in Mexico.

Chris gives us Mexican press dispatches of drug and gang war violence over three years, presented in a multi volume set intended to chronicle the death, violence and mayhem which has dominated Mexico for six years.
Click here for more information


Meet the Mods
In no particular order...


Steve White
Seafarious
tu3031
badanov
sherry
ryuge
GolfBravoUSMC
Bright Pebbles
trailing wife
Gloria
Fred
Besoeker
Glenmore
Frank G
3dc
Skidmark



Better than the average link...



Rantburg was assembled from recycled algorithms in the United States of America. No trees were destroyed in the production of this weblog. We did hurt some, though. Sorry.
3.238.118.80

Help keep the Burg running! Paypal: