Africa Horn
Six pirates extradited to Puntland
BOSSASO, Somalia --- Six convicted Somali pirates have been brought in Bossaso port city to serve their prison sentences in Puntland state in northern Somalia on Wednesday, Garowe Online reports.


They're gonna wish they were in a Turkish prison...

The African island of Seychelles extradited the convicted pirates to Puntland after bilateral talks in the capital, Victoria between a Puntland delegation including Counter-Piracy Director Mr. Abdirizak Mohamed Dirir "Du'caysane" and the Chief of Custodial Corps Gen. Ali Nur and Seychelles' Minister of Interior, Energy and Public Housing Morgan and Foreign Affairs Minister Paul-Jean Adams this week.

A special flight carrying the convicted pirates, Puntland and UNODC officials landed at Bandar-Qasim International Airport in Bossaso and the pirates, except a younger boy who following the completion of his 18 months' prison-term in Seychelles brought to Galkayo were taken into custody.

Speaking on Puntland-based independent station, Radio Garowe Mr. Du'caysane told during Wednesday interview that the Puntland delegation had been holding talks with Seychelles officials for three days, "We discussed the strengthening of cooperation on anti-piracy since Puntland has an anti-piracy law which could enable it for the detention of pirates," he said.

"We are also working for the transfer of other prisoners in Seychelles," added Du'caysane.
Posted by: Steve White || 10/10/2013 00:00 || Comments || Link || E-Mail|| [6459 views] Top|| File under: Pirates
25 Somali nationals in court over forged passports
[Shabelle] Twenty five Somali nationals were on Wednesday arraigned in court to answer charges of using passports with forged endorsements and being unlawfully in the country. The accused appeared before Nairobi Acting Senior Principal Magistrate Peter Ndwiga and were charged that on Monday at Jomo Kenyatta International Airport being Somali nationals they presented passports with forged permit endorsements contrary to Section 54(1) (c) of the Citizenship and Immigration Act, 2011.

In another count the accused were also alleged to knowingly possessing and using Somali passports with forged immigration security stamp endorsements on their passports. They are also facing charges of being unlawfully in Kenya. Court heard that the accused being Somali nationals were found to be unlawfully present in Kenya yet they did not have valid passes allowing them to stay in the country.

In his submissions one of the lawyers for the accused Mr Hassan Lakicha argued that his clients were victims of circumstance as they were misled by agents who took their passports for endorsements. "My clients were on pilgrimage to Mecca for prayers and they saw it prudent to trust agents to have their passports endorsed little did they know they were being duped," he argued

All the accused pleaded not guilty


"Wudn't me."


to the charges and were granted by the magistrate cash bail of Sh 100,000 or bond of sh200, 000 and a Kenyan surety of similar amount. Hearing of the cases will be held between November 21 and 28.

Posted by: Fred || 10/10/2013 00:00 || Comments || Link || E-Mail|| [6482 views] Top|| File under:
Al-Shabaab Arrests Businessman in Connection to Barawe Attack
[Shabelle] News sources from Barawe town suggest that Somali's AL-Qaeda linked group of AL-Shabaab incarcerated
Don't shoot, coppers! I'm comin' out!
a business man in relation to Barawe's attack by US commands launched on Saturday a house residing by AL-Shabaab top leaders in Barawe town of lower Shabelle province, Shabelle Media reported.

The detained man named Kasim Gandeele has internet cafe in Barawe town and he was sent to prison by AL-Shabaab following the predawn attack on Barawe by US special commands from the sea.

Reliable sources stated to Shabelle Media Network that AL-Shabaab accused the businessman that he has direct relation to special commands who attacked Barawe coastal town and aware of the attack.

Shabelle Media Network was not able to reach on phone the relatives of the jugged
Drop the rosco, Muggsy, or you're one with the ages!
man of Kasim Gandeele for more information.

Somali's AL-Qaeda affiliated group of AL-Shabaab didn't comment on the detention of the business man yet.
Posted by: Fred || 10/10/2013 00:00 || Comments || Link || E-Mail|| [6479 views] Top|| File under: al-Shabaab
Africa North
Libyan Prime Minister Zeidan kidnapped by gunmen
Libya's Prime Minister Ali Zeidan has been taken by force from a hotel in Tripoli by a group of former rebels, the government said in a statement on Thursday.

"The head of the government Ali Zeidan was taken at dawn this morning by gunmen to an unknown place for unknown reasons," the government said.


Gaddafi was baaaad
Posted by: g(r)omgoru || 10/10/2013 01:18 || Comments || Link || E-Mail|| [6591 views] Top|| File under:
Africa Subsaharan
Boko Haram: Army foils plans to attack Bama, kills over 30
[DAILYPOST.NG] Over 30

snuffies

were killed in Borno State on Saturday and another unspecified number killed on Sunday by troops of the 7 Division of the Nigerian Army in its continued fight against terrorism in Borno State.

Acting

front man

of the 7 Division, Captain Aliyu Ibrahim Danja in a statement on Monday made available to newsmen in Maiduguri, the Borno State capital, said troops of the division launched a pre-emptive attacks on Boko Haram
... not to be confused with Procol Harum, Harum Scarum, possibly to be confused with Helter Skelter. The Nigerian version of al-Qaeda and the Taliban rolled together and flavored with a smigeon of distinctly Subsaharan ignorance and brutality...
concentration at Izza town of Borno State in the afternoon of October 6, 2013.

According to him, the operation which involved air strikes and ground attacks on Boko Haram

bully boyz

was conducted following a report by military intelligence about plans by the

bully boyz

to attack Bama town.

He said, during the attack, 5 Hilux vehicles mounted with anti-air craft guns conveying

bully boyz

and one 18-seater bus conveying

bully boyz

were destroyed.

He added that unspecified number of Boko Haram

bully boyz

were also killed.

The statement continued that troops pursued, and engaged Boko Haram

bully boyz

who fled Damboa town following encounter with security forces on October 5 to Ajigi and Kafa.

"30 of the

bad boyz were potted

including a prominent leader (amir) of the sect who was believed to leading the attack on Damboa town", the statement read.

It also said that the General Officer Commanding 7 division Nigerian Army, Major General Obidah Ethan "wishes to inform the public that the division is currently conducting aggressive operations on

bully boyz

locations along Maiduguri-Damaturu in order to ensure safety of lives of citizens not only within towns and villages but also those plying roads within the division's area of responsibility".

Posted by: Fred || 10/10/2013 00:00 || Comments || Link || E-Mail|| [6458 views] Top|| File under: Boko Haram
Nigeria: Army raids terror bomb factory near Kano
[MISSOULIAN] Nigeria's military raided a bomb factory Wednesday where Islamic extremists were plotting attacks on the northern city of Kano as Muslims prepare to celebrate a major religious holiday next week, an army general said.

At the same time the leader of the Boko Haram terrorist network threatened more assaults "soon" using heavy weapons he said were seized in battles against the Nigerian military.

A video in which Abubakar Shekau delivers his message ends with a display of rocket-propelled grenades, anti-aircraft guns and piles of AK-47 rifles and ammunition. The Nigerian army does not use AK-47s.

Shekau warned Nigerians to "prepare for a big war" to overturn democracy and install an Islamic state in Nigeria _ Africa's largest oil producer with more than 160 million people almost equally divided between Christians and Muslims.

"This war is not a Nigerian government war," he said in the local Hausa language. "It is a war to uplift Islam and get all non-Muslims to repent their ways and embrace Islam."

The video, like previous ones, was delivered to reporters in northeast Nigeria, the stronghold of Boko Haram. Shekau claimed responsibility for recent attacks, in which hundreds of people have been killed in a few months despite a military state of emergency since May. But he did not identify any particular attack. In one of the worst, attackers gunned down 43 students at an agricultural college last week.

On Wednesday, about 50 suspected Islamic militants attacked Itiku village in northeast Adamawa state and rampaged for an hour, leaving at least eight people dead, survivors said. "It was only after the attackers left that the military arrived," said villager Mallam Ahmad, interviewed in the state capital, Yola.

Posted by: Fred || 10/10/2013 00:00 || Comments || Link || E-Mail|| [6457 views] Top|| File under: Boko Haram
Bangladesh
Elderly ex-minister jailed for Bangladesh genocide
[Dawn] A Bangladesh special court Wednesday sentenced an elderly former minister to life in prison on Wednesday for genocide during the 1971 war of independence against Pakistain.

Abdul Alim, 83, who was a minister when the current main opposition party was in power, was found guilty of nine charges including genocide, murder and persecution of the country's minority Hindus during the war, a

bigwig

said.

The International Crimes Tribunal spared the wheelchair-bound Alim the death penalty, despite the gravity of the crimes, because of his poor health and age, Attorney General Mahbubey Alam told

news hound

s.

"He will remain in the prison until his death," Alam said, adding that he was convicted of involvement in the killing of 372 Hindus in one of the worst single acts of murder during the war.

Prosecutors said Alim killed around 600 people in total, mostly Hindus, in the northwestern district of Joypurhat where he was a local head of a pro-Pak militia called Razakar Bahini.

"He took the Pak soldiers to the Koroi Kadipur village during the war and then ordered 372 Hindus to stand in two lines," prosecutor Rana Das Gupta told AFP, just before the verdict.

"One of their elders was first slaughtered and others were then shot to death," Gupta said.

Alim was the eighth person to be convicted and sentenced by the much-criticised tribunal since January. Previous verdicts against top Islamists and opposition leaders have triggered widespread violence and nationwide strikes, leaving at least 100 people dead.

Alim had been a member of parliament for three terms, and a cabinet minister in the 1970s under a government led by the Bangladesh Nationalist Party (BNP).

The BNP, now the main opposition party, has said the trials are politically motivated, aimed at targeting key opposition figures rather than meting out justice.

Bangladesh has struggled to come to terms with its violent birth, when what was then East Pakistain split from Islamabad to become independent.

The war lasted nine months during which Indian troops and pro-independence fighters battled Pak forces who were helped by local collaborators.

The government set up the tribunal in 2010, saying trials were needed to heal the wounds of the war. It says three million people were killed and 200,000 women raped, but independent estimates put the toll at between 300,000 and 500,000.

Unlike other war crime courts, the Bangladesh tribunal is not endorsed by the United Nations


...boodling on the grand scale...


, and New York-based Human Rights Watch


... dedicated to bitching about human rights violations around the world...


group has said its procedures fall short of international standards.
Posted by: Fred || 10/10/2013 00:00 || Comments || Link || E-Mail|| [6457 views] Top|| File under:
Home Front: WoT
Some at Gitmo Too Sick to Keep Locked Up
Remember: a fat terrorist is a slow terrorist...

MIAMI -- Tarek El-Sawah is in terrible shape after 11 years as a prisoner at Guantanamo Bay, a fact even the U.S. military does not dispute. During his time in captivity, the weight of the 55-year-old Egyptian has nearly doubled, reaching more than 420 pounds at one point, and his health has deteriorated as a result, both his lawyers and government officials concede.
Lawyers for El-Sawah, and the doctors they have brought down to the U.S. base in Cuba to examine him, paint a dire picture -- a morbidly obese man with diabetes and a range of other serious ailments. He is short of breath, barely able to walk 10 feet, unable to stay awake in meetings and faces the possibility of not making it out of prison alive.


Exactly the kind of terrorist we'd like to have at 'large' in the world...

"We are very afraid that he is at a high risk of death, that he could die at any moment," said Marine Lt. Col. Sean Gleason, a military lawyer appointed to represent him.
Details about the condition of El-Sawah, who has admitted being an al-Qaida explosives trainer but is no longer facing charges, are emerging in a series of recently filed court motions that provide a rare glimpse into the health of an unusual prisoner, and a preview of arguments that may become more common as the Guantanamo Bay prison ages into a second decade with no prospects for closure in sight.

He's not the only one of the 164 prisoners at Guantanamo who is seriously ill. Last week, a judge ordered the release of a schizophrenic Sudanese man who spent much of the past decade medicated in the prison psych ward. His lawyers argued he was so sick, with ailments that also included diabetes, that he couldn't possibly pose a threat and therefore the U.S. no longer had the authority to hold him. The judge's ruling came after the government withdrew its opposition to his release.


If he does stage a terrorist act in the future, medicated or not, I want these lawyers tried for the crimes...

There's also a Pakistani prisoner, Saifullah Paracha, with a heart condition serious enough that the government brought a surgical team and a mobile cardiac lab to the U.S. base in Cuba to treat him, at a cost of $400,000. He ultimately refused the treatment because he didn't trust military medical personnel.


Pack up the equipment, send the medical team home, and leave a small bottle of pills in Paracha's cell. He'll figure it out...

In addition, two prisoners have died from natural causes -- one from a heart attack, the other from cancer. And several detainees have raised medical complaints related to their participation in a long-running hunger strike, which had dropped to 17 prisoners as of Monday from a peak of 106 in July.


Dropping like flies, are they? They should have paid more attention to El-Sawah. He had the right [urp] idea...

"There are a whole slew of people with a whole slew of serious health problems," said Cori Crider, a lawyer for the British human rights group Reprieve who has been meeting with Guantanamo prisoners for years.

U.S. officials say Guantanamo prisoners get excellent medical care, saying proudly that it's equivalent to what troops receive. There are more than 100 doctors, nurses and other professionals treating "a constellation" of illnesses, said Navy Capt. Daryl Daniels, a physician and the chief medical officer for the detention center. He says none is in critical condition at the moment.

"They are an aging population and they are starting to show some signs of being an older group of people," Daniels said.

In August, lawyers for El-Sawah filed an emergency motion with a federal court in Washington asking a judge to order the military to provide what it calls "adequate" medical care, including additional tests for possible heart disease and a device to help him breathe because of a condition they say is preventing his brain from receiving enough oxygen.


That sounds like sleep apnea brought on by his obesity.

The government insists he is getting good care at Guantanamo and just needs to exercise more and eat less. "While (El-Sawah) is currently in poor health, his life is not in imminent danger," lawyers for the Justice Department wrote in response.

The judge hasn't ruled, but the request is secondary anyway. What El-Sawah and his lawyers want is for the U.S. to release him, preferably back home to Egypt. They argue in part that his health is too poor for him to pose any kind of threat. "It boggles the mind that they are putting up a fight on releasing him," Gleason said.


Maybe the Egyptians don't want him. Or they don't have the medical facilities to care for him. Or maybe they have enough overweight terrorists. Have the lawyers looked into Mauritania?

El-Sawah, who is 5 feet, 10 inches, was around 215 pounds when he arrived at Guantanamo in May 2002 after his capture in Afghanistan. Photos from before his capture show a man with a bit of girth but not in apparently ill health. One of his lawyers, Mary Petras, says he was obese by the time she first met him in March 2006.

"When he first got to Guantanamo 11 years ago he was not obese," Gleason said. "And during those 11 years he was under the custody, control and medical supervision of the United States government."


Clearly he never participated in a hunger strike...

El-Sawah at one point faced charges of conspiracy and providing material support for terrorism. The government withdrew those charges and told his lawyers that prosecutors had no intention of filing them again for reasons that have not been made public. He has reportedly cooperated with interrogators and court documents contain redacted passages dealing with his time in custody but his lawyers decline to comment on the issue.

His lawyers hope to either to win a ruling either from the court or from a review board of government officials that will be re-evaluating the prisoners in custody. El-Sawah has received letters of recommendation from three former Guantanamo commanders, a rare, if unprecedented, string of endorsements.

In one letter, retired Army Maj. Gen. Jay Hood called him a unique prisoner who was "unlike the violent Islamic extremists who formed much of the population at Guantanamo." Another, Rear Adm. David Thomas, noted his "restricted mobility due to obesity and other health issues" in recommending his release.

Most striking is a letter from an official whose name and job title are redacted for security reasons. He spent several hours a week with the prisoner over 18 months at Guantanamo and says El-Sawah has been "friendly and cooperative" with U.S. personnel. "Frankly, I felt Tarek was a good man on the other side who, in a different world, different time, different place, could easily be accepted as a friend or neighbor."


Not my neighbor, please. But perhaps there's a Mauritanian neighborhood that would welcome him...
Posted by: Steve White || 10/10/2013 09:54 || Comments || Link || E-Mail|| [6483 views] Top|| File under:
Israel-Palestine-Jordan
Two Israeli soldiers lightly wounded on Golan
[Al Ahram] Two Israeli soldiers were lightly injured by cross-border fire on the Israeli-occupied Golan Heights facing Syria on Wednesday, Israeli security sources said.They said Israel returned fire but did not give details, and the army

front man

's office had no immediate comment.

Israeli news website Ynet said only one soldier was physically hurt, by shrapnel from mortar fire, while the other soldier was suffering from shock.

The security sources said it was not immediately clear if the men came under mortar or small-arms fire.


Posted by: Fred || 10/10/2013 00:00 || Comments || Link || E-Mail|| [6476 views] Top|| File under: Govt of Syria
Southeast Asia
Wave of attacks in southern Thailand kills teacher, two soldiers
Terrorists Insurgents launched a series of coordinated arson and bomb attacks in southern Thailand late on Tuesday, mostly targeting automatic teller machines at banks. In two other attacks, one in Pattani province killed a teacher, and the other in Narathiwat province killed two Army paramilitary rangers and injured five others.

Authorities said 34 locations were attacked, damaging or gutting a large number of ATMs belonging to various private and government banks or those at convenience stores.

Deputy Prime Minister Pracha Promnog said the attacks marked the anniversaries of two insurgent groups - Barisan Revolusi Nasional (BRN), which was established on October 10, and Patani United Liberation Organization (PULO) on October 11.

The death of Waena Munoh, a teacher, in the Pattani attack on Tuesday night, brought the death toll of teachers to 165. The victim was sleeping in her living quarters guarded by soldiers when she was hit by bullets shot into the complex by attacking terrorists insurgents. They had stolen two fire trucks and replaced the water with fuel, and were preparing to spray the entire living quarter with it before setting it on fire.In the Narathiwat bomb attack yesterday morning, a three-vehicle convoy was hit by a roadside bomb while on a patrol. The explosion hit the middle vehicle killing one ranger instantly; a second was pronounced dead at the hospital, while five others were injured. Fourteen teenage men at a nearby teashop have been detained for questioning.

National Security Council secretary-general Paradorn Pattana-thabutr said the attacks were likely committed by those opposed to the ongoing peace process between Thailand and the BRN. He said there might be more attacks in the next few days, then they would cease - but he did not explain why.In another attack, a roadside bomb hit a vehicle belonging to a ranger company, causing minor injuries to the crew and slight damage to the vehicle.
Posted by: ryuge || 10/10/2013 00:00 || Comments || Link || E-Mail|| [6459 views] Top|| File under: Thai Insurgency
Syria-Lebanon-Iran
Scores Dead in Fierce Fighting near Damascus between Rebels, Hizbullah-Backed Regime Troops
[An Nahar] Scores of Syrian rebels and forces loyal to Hereditary President-for-Life Bashir Pencilneck al-Assad


Terror of Aleppo ...


were killed in fierce fighting Wednesday south of Damascus, where the army pressed a major offensive, an NGO said.

The fighting, between rebel brigades and regular troops, supported by pro-regime militia and elements of Hizbullah, took place in the areas of Husseiniyah, al-Thiyabiyeh and Bouaydah, as government warplanes pounded the area, the Syrian Observatory for Human Rights said.

"At least 22 people, the majority of them rebels, including a commander," were killed, the

Britannia

-based group said, without elaborating.

At the same time, it said "dozens" of regime forces were killed.

Earlier, the Observatory had said regular troops had reinforced their control of two villages separating Thiyabiyeh and Bouaydah.

For its part, the Local Coordination Committees, a group of

forces of Evil

on the ground, said the Abu Fadel Abbas Brigade composed mostly of Iraqi Shiites, along with Hizbullah fighters and elite troops were carrying out a major offensive.

State news agency SANA said government forces had "tightened their control over the town of Husseiniyah and the outskirts of al-Thiyabiyeh."

The two towns are located near the Shiite pilgrimage site of Sayyida Zeinab in the southern outskirts of Damascus.

Clashes has been reported in the area for months and fighters from Hizbullah, which backs Assad's regime, have been dispatched to protect the site.

Separately, rebels seized a guard post on the Jordanian border after a month of fierce fighting, the Observatory said.

"Rebel fighters took control of the Hajanah border battalion post near the city of Daraa after laying siege to it for two months and fierce

festivities

around it lasting a month," the NGO said.

Some of the border guard battalion had withdrawn, and there was no immediate word on any casualties during the post's capture.

The border post is adjacent to an old customs post seized by rebels days earlier.

With its capture, opposition forces now control a ribbon of territory along the border from outside Daraa to the edge of the Israeli-occupied Golan Heights.

In the northern city of Aleppo, the Observatory reported fighting in the Salaheddin neighborhood, where opposition rebels were advancing.

Clashes killed 10 troops, and deaths were reported among the rebels as well, the group said.

In the central city of Homs, rebel shelling of one of Syria's two main oil refineries set fire to the plant, already working at barely 10 percent of its capacity, the Observatory said.

Posted by: Fred || 10/10/2013 00:00 || Comments || Link || E-Mail|| [6460 views] Top|| File under: Govt of Syria
12 Charged with Plotting Terrorist Activities, Assassinations
[An Nahar] The State Commissioner to the Military Court charged on Wednesday 12 people, including a Lebanese and 2 Syrians who are

in jug

, with plotting terrorist activities, the state-run National News Agency reported.

The charges include forming an armed gang to carry out terrorist operations, buying arms, rockets and bombs to plant them throughout Lebanese territories, and plotting

liquidation

s against personalities in northern

Leb

who back the Syrian regime.

NNA said that the suspects were also planning to booby-trap vehicles.

The General Security Department announced on Tuesday that it dismantled a "terrorist cell" that was plotting

liquidation

s and bombings in several areas across

Leb

.

It said the three detainees were interrogated and referred to the military prosecution along with the explosives, weapons and communication devices that were seized from them.

General Security stressed that it "will not hesitate to pursue terrorist groups, subversive gangs and illegal emigration networks -- in coordination with the rest of the security agencies -- to preserve the safety of citizens and the security and stability of the country."

Posted by: Fred || 10/10/2013 00:00 || Comments || Link || E-Mail|| [6480 views] Top|| File under: Govt of Syria
Syria rebels seize guard post on Jordan border
[Al Ahram] Syrian rebels seized a guard post on the Jordanian border on Wednesday after a month of fierce fighting, the Syrian Observatory for Human Rights said.

"Rebel fighters took control of the Hajanah border battalion post near the city of Daraa after laying siege to it for two months and fierce

festivities

around it lasting a month," the NGO said.

Some of the border guard battalion had withdrawn, but it was not yet clear how many people had been killed or

maimed

in its capture.

The border post is adjacent to an old customs post seized by rebels days earlier.

With its capture, opposition forces now control a ribbon of territory along the border from outside Daraa to the edge of the Israeli-occupied Golan Heights.

Elsewhere, the Observatory reported fierce fighting in Damascus province between rebels and troops backed by pro-regime militias and fighters from

Leb

's Shia

Moslem

movement Hezbollah.

The

festivities

were taking place around Husseiniyah and Al-Thiyabiyeh, south of the capital and near the Shiite holy site Sayyida Zeinab, the group said.

Clashes has been reported in the area for months and fighters from Hezbollah, which backs Assad's regime, have been dispatched to protect the site.

The Observatory said the latest round of fighting had left at least six rebels dead as well as 10 members of the regime forces.

State news agency SANA said government forces had "tightened their control over the towns of Husseiniyah and the outskirts of Al-Thiyabiyeh."

In the northern city of Aleppo, the Observatory reported fighting in the Salaheddin neighbourhood, where opposition rebels were advancing.

Clashes killed 10 troops, and deaths were reported among the rebels as well, the group said.

In Damascus province, regime warplanes bombed the town of Irbin, northeast of the capital, and the town of Yabrud, north of Damascus, the Observatory said.

And regime aircraft continued air strikes against rebels trying to seize control of two military bases in the northwestern province of Idlib, the Observatory reported.

It also said 15 people, including three women, were killed in a Monday raid on the town of Hamuriyeh, revising upwards an earlier toll of 10.

Posted by: Fred || 10/10/2013 00:00 || Comments || Link || E-Mail|| [6457 views] Top|| File under: Govt of Syria
Who's in the News
28
[untagged]
5
Arab Spring
5
Govt of Pakistan
5
Govt of Syria
4
al-Shabaab
3
Boko Haram
2
Pirates
1
Hezbollah
1
al-Qaeda
1
Thai Insurgency
1
TTP
1
Hamas
Bookmark
E-Mail Me
The Classics
The O Club
Rantburg Store
The Bloids
The Never-ending Story
Thugburg
Gulf War I
The Way We Were
Bio
Merry-Go-Blog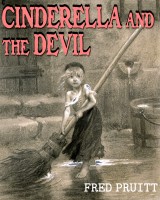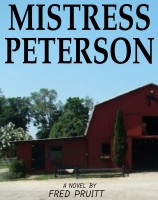 On Sale now!


A multi-volume chronology and reference guide set detailing three years of the Mexican Drug War between 2010 and 2012.

Rantburg.com and borderlandbeat.com correspondent and author Chris Covert presents his first non-fiction work detailing the drug and gang related violence in Mexico.

Chris gives us Mexican press dispatches of drug and gang war violence over three years, presented in a multi volume set intended to chronicle the death, violence and mayhem which has dominated Mexico for six years.
Click here for more information


Meet the Mods
In no particular order...


Steve White
Seafarious
Pappy
lotp
Scooter McGruder
john frum
tu3031
badanov
sherry
ryuge
GolfBravoUSMC
Bright Pebbles
trailing wife
Gloria
Fred
Besoeker
Glenmore
Frank G
3dc
Skidmark
Alaska Paul



Better than the average link...



Rantburg was assembled from recycled algorithms in the United States of America. No trees were destroyed in the production of this weblog. We did hurt some, though. Sorry.
44.201.94.72

Help keep the Burg running! Paypal: