China-Japan-Koreas
North Korea taken off US terror list
Washington is to remove North Korea from its list of countries sponsoring terrorism, US officials have confirmed.


Thereby demonstrating the uselessness of the list. Oh, do carry on, the show is predictable but amusing ...

US State Department officials made the announcement after reaching an agreement with Pyongyang over nuclear verification measures. "Every element of verification that we sought has been included in this agreement," an official said.


That'll fool the rubes but it won't fool those who've been paying attention ...

The US listing has been a major factor in the deadlock over North Korea's nuclear disarmament.

The State Department spokesman also said that North Korea would resume its disablement of nuclear facilities.


Sure they will, until they need more food and oil ...

The move follows days of deliberations within the US administration after a visit to Pyongyang last week by US envoy Christopher Hill.

Analysts say the deal will be unpopular with some conservative Republicans.


It should be unpopular with all Americans, but the Dhimmicrats will crow and say that Bush was wrong and Clinton was right. And Obama, if he wins the election, will use this as a stepping stone to 'direct talks' 'without preconditions', and give the poofy-hair midget (assuming he's still alive) what he wants most: attention.

North Korea began disabling its Yongbyon nuclear reactor in August, but more recently it has made moves to reassemble the plant after Washington refused to remove it from the terror sponsors' list. In other provocative steps, it expelled UN inspectors and test-fired short-range missiles, heightening tensions with the US.

Correspondents say that Pyongyang wants to come off the US list in order to receive international aid and loans, and as a step towards its diplomatic rehabilitation.


Note that the correspondents don't mention what the Norks will do to rehabilitate themselves, since the subject never came up ...
Posted by: john frum || 10/11/2008 11:28 || Comments || Link || E-Mail|| [10809 views] Top|| File under:
India-Pakistan
Taliban kidnap Swat naib nazim
Dozens of armed men abducted the naib nazim of Swat district late on Thursday night in Sangota area of Babuzi tehsil. Malik Siddique Ahmed, who belongs to the Pakistan Muslim League-Quaid, was abducted by around 70 gunmen who raided his hujra (guest house) around midnight, his family said. No one has accepted responsibility for the abduction so far.

Meanwhile, the Taliban blew up two girls' schools in Ali Grama and Sirsenai areas of Kabal tehsil on Friday, however, no casualties were reported. The Taliban also shot dead a person, identified as Hadayat Shah, in Salanda area of Charbagh tehsil. The killed person was the personal secretary to Member of the National Assembly Syed Alauddin.

Separately, security forces shelled suspected Taliban hideouts in Malam Jabba. Five members of the Taliban were killed in the attack, reports said.
Posted by: Fred || 10/11/2008 00:00 || Comments || Link || E-Mail|| [10799 views] Top|| File under: TTP
Taliban blow up ANP leader's house in Dir
Unknown militants blew up a guesthouse owned by Awami National Party (ANP) Information Secretary Zahid Khan in the Haji Abad area of Lower Dir district late on Friday.

Local residents told Daily Times that between 10 and 15 armed men stormed the guesthouse around 2am on Friday, forced a guard out of the building and blew it up with explosives. No causalities were reported, as the guesthouse was empty at the time.

Later, Zahid Khan told Daily Times that the attack was the continuation of what happened with ANP leaders in Swat and Charsadda, adding that elements who wanted to destroy the party were behind the attack. The government has increased security in the area after the incident.

Taliban have been attacking and destroying residential and commercial properties of ANP leaders in Swat and other areas of the North West Frontier Province where they operate. ANP chief Asfandyar Wali Khan survived an attempt on his life when a suicide attacker blew himself up at house on October 2, killing four people.
Posted by: Fred || 10/11/2008 00:00 || Comments || Link || E-Mail|| [10794 views] Top|| File under: TTP
Taliban behead four elders in Bajaur
Taliban beheaded four elders from the Charmang tribe on Friday after they had attended a pro-government jirga in the insurgency-hit region of Bajaur, officials said on Friday. Assistant Political Agent Muhammad Jamil said the Taliban kidnapped the four -- Malik Dastan, Malik Jamaldar Khan, Malik Aman Gul and Malik Sana Gul -- when they were returning home after attending a jirga convened to plan action against the Taliban. "We found the bodies of elders at a dry canal near the Kotki area of Khar."
Posted by: Fred || 10/11/2008 00:00 || Comments || Link || E-Mail|| [10796 views] Top|| File under: TTP
40 killed in attack on Orakzai jirga
Continues yesterday's story: Raises death count, wounded, adds detail...
At least 40 people were killed, while around 90 were wounded when a suicide bomber in an explosives-laden vehicle targeted an anti-Taliban jirga on Friday in Orakzai Agency. The attack occurred in the Khadezai area of Upper Orakzai Agency where a jirga of the Ali Khel tribe was in progress, witnesses and tribal elders told Daily Times.

A witness said at least 32 people died on the spot, while more than 40 were injured in the attack, which left an eight-foot deep crater in the ground.

A local tribesman Taj Mohammad, who was injured in the blast, said a double cabin pickup 'hit the participants of the jirga', held after Friday prayers. He said the jirga had earlier destroyed two Taliban hideouts and fined four Taliban Rs 200,000 each.

The tribesmen, backed by authorities, were trying to raise tribal militias in Orakzai to drive out Taliban and Al Qaeda from the area, when the bomber struck.

"We were busy in raising a lashkar to evict Taliban from the region when this attack took place," Qeemat Khan Orakzai, a jirga member told Reuters.

Kamran Zeb, a top government official in Orakzai, told Reuters "The lashkar had taken a decision to destroy militants' headquarters in the region. Shortly afterwards, this attack took place."

The blast occurred about 10 kilometeres from the Ghaluj tehsil, and hospital sources in Gahluj hospital said 25 dead bodies and 70 injured had been brought to the hospital. Locals said they faced shortage of blood and ambulances and the injured were being shifted to Hangu in vans.

Hangu District Nazim Haji Afzal was supervising the relief activities in the district.

Ealier, local tribesmen destroyed three Taliban hideouts, including the houses of two Taliban commanders in the Dabori area of the agency.

The jirga, which had started its anti-Taliban operation in Dabori was to continue it in Khadezai on Friday.

President Asif Ali Zardari and Prime Minister Yousuf Raza Gilani condemned the suicide attack. Zardari said the terrorists were bent upon destroying peace, and such attacks would not deter the government's resolve to root out terrorism. Gilani said the government was determined to clamp down on terrorists with an iron hand.
Posted by: Fred || 10/11/2008 00:00 || Comments || Link || E-Mail|| [10794 views] Top|| File under: TTP
Indian Mujaheddin's media cell did five recons
Four suspects of the Indian Mujahideen arrested in connection with terror e-mails did recces in July in the 10 days before the Ahmedabad blasts on July 26, Joint Commissioner (Crime), Mumbai, Rakesh Maria, told journalists here on Friday.

The media cell provided funds for laptops, desktops, and wireless routers. The money allegedly came from the key suspect Roshan Khan alias Riaz Bhatkal. Bhatkal had also allegedly given Rs.70,000 for training in hacking. The suspects had kept little margin of error in their operation.

Detailing the modus operandi of the e-mail senders, Mr. Maria said that two of the four persons would stand outside the cars, covering the number plates, while Peerbhoy sent the mails. They even carried an additional laptop as a backup while sending the e-mails.

Mr. Maria said Peerbhoy had joined an Arabic class in 2004 to understand the Koran better. He was not a regular as he worked as a software engineer at multinational Yahoo India, earning Rs. 19 lakh a year. He visited the U.S. twice on work.

At the Arabic class, he met Asif Shaikh, a scout. Through him Peerbhoy came to know Bhatkal and his group. His indoctrination started in 2006. In 2007, when it was felt that he was ready, he was sent for training in hacking to Hyderabad and in explosives to Bhatkal, in Karnataka.

Mr. Maria said Peerbhoy's laptop, which is in police custody, had rough drafts of the e-mail.

The explosives' trail
Explosives used in the Ahmedabad, Surat and Hyderabad blasts travelled all the way from Karnataka to the blast sites. Syed Mohamed Noushad, one of the suspects arrested in connection with the terror attacks, could be the link to this part of the operations.

"All the people arrested from Mangalore were close to Riaz because he was in Mangalore," said Mr. Maria. Ten suspects were arrested from Mangalore on October 5.

A resident of Subhash Nagar, Noushad was close to Riaz Bhatkal from whom he got explosives. They were collected at railway stations in Mangalore and transported to Pune, Ahmedabad, Surat, and Hyderabad. A person, with an identification code, was designated to meet Noushad at pick-up points and take the explosives.

The four explosive-laden cars used in Ahmedabad and Surat were Compressed Natural Gas fuelled. The suspects added four more cylinders to them to increase the impact of the explosion, he said.
Posted by: Fred || 10/11/2008 00:00 || Comments || Link || E-Mail|| [10794 views] Top|| File under: Indian Mujahideen
Iraq
Turkey: Kurdish militants killed in new air raids, claims military
(AKI) - Turkish warplanes and artillery units killed a number of Kurdish separatists in a fresh wave of military action on Thursday.

Military spokesman Gen. Metin Gurak told Turkish media that the operation took place late Thursday against members of the Kurdistan Workers' Party (PKK). But he did not give any specific location or an estimate of how many terrorist suspects had been killed.

Turkey has pledged to destroy rebel strongholds following the killing of 17 Turkish soldiers in a raid near the Iraqi border last Friday. Turkey responded with several days of air strikes in Iraqi territory. A fresh attack on Wednesday killed five police officers and wounded 19 others on the outskirts of Diyarbakir in the southeast.

The Turkish Parliament on Wednesday approved a government request to extend for another year a mandate to launch military operations against suspected PKK militants in northern Iraq.

Gurak said members of the group were detected through surveillance and most of its members had been killed in the attack along the rugged Iraqi border.
Posted by: Fred || 10/11/2008 00:00 || Comments || Link || E-Mail|| [10795 views] Top|| File under:
Baghdad car bomb kills 12
At least 12 people were killed and 26 others wounded yesterday when a car bomb struck a crowded market in the southern Baghdad neighbourhood of Dora, police said. Women and children were among the dead in the attack that also destroyed nearly a dozen shops in the Abu Dshir market, a police officer told AFP, adding that several bodies were burnt beyond recognition.

The bombing followed an earlier blast in the same primarily Sunni Baghdad district of Dora where a booby trapped bomb exploded near a minibus, an interior ministry official said on condition of anonymity. A civilian was killed and a dozen people were wounded in the attack which occured shortly after an American patrol had passed by, the official said.
Posted by: Fred || 10/11/2008 00:00 || Comments || Link || E-Mail|| [10794 views] Top|| File under: Islamic State of Iraq
The Advisor October 2008
Very interesting and informative publication put out by the Multi-National Security Transition Command — Iraq Public Affairs Office.
Posted by: Abu do you love || 10/11/2008 00:00 || Comments || Link || E-Mail|| [10794 views] Top|| File under:
Journalist in Kirkuk killed
KIRKUK / Aswat al-Iraq: Unidentified gunmen shot down a journalist in the city of Kirkuk on Friday evening, a security official said. "The gunmen opened fire at journalist Dayyar Abbas off the Kirkuk Association of Artists in central Kirkuk, leaving him severely wounded. He died on his way to the hospital," Brig. Sarhad Qader, the Kirkuk districts' police chief, told Aswat al-Iraq.

"Abbas was a correspondent for al-Ain news agency in Kirkuk," said Qader, adding the incident is being investigated. Al-Ain is an independent Iraq media corporation.

Several months ago, unidentified gunmen had shot down Kurdish journalist Soran Mama Hama in front of his house in Kirkuk. Hama was in charge of the Kirkuk office of the of Lafin, an independent Kurdish-language political magazine.
Posted by: Steve White || 10/11/2008 00:00 || Comments || Link || E-Mail|| [10797 views] Top|| File under:
Iraqi Christian families flee Mosul death threats
BAGHDAD - Some forty Christian families have fled the northern Iraqi city of Mosul on Friday, bringing the number of Christian families who fled the city over the past three days to 295, a press spokesman for a political party with links to the Iraqi Christian community in Nineveh province has said. "Due to death theats by insurgents some 295 Christian families fled the city to areas around the city," a spokesman for the Assyrian Democratic Movement told the Voices of Iraq (VOI) news agency.

The source said that the living conditions for the families were very poor, and many lacked basic health services.

Earlier a security source said that some 25 families fled Mosul on Wednesday followed by 50 families on Thursday for the fear of being targeted by armed groups. According to Khaled Abdel-Sattar, a spokesman for Iraqi security forces in the area, five Christians have been killed in the past few days.

Iraqi Christians are one of the oldest Christian communities in the world. Large parts of the Iraqi Christian community emigrated to Syria and Jordan following the US-led invasion. Christian groups have also recently protested the removal of article 50 of the provincial elections law, which passed through the Iraqi parliament last week. The article had guaranteed Christians certain rights of representation in local assemblies.
Posted by: Steve White || 10/11/2008 00:00 || Comments || Link || E-Mail|| [10794 views] Top|| File under:
Israel-Palestine-Jordan
Two Palestinians killed in blast in Gaza smuggling tunnel
Police and hospital officials say two Palestinians have been killed in an explosion in a smuggling tunnel under the Gaza-Egypt border.

Police said Saturday that two others are still missing. Officials say the blast went off Friday when a gas canister blew up.


Yep, sure




Hey, you have to watch those gas canisters. The valves can be leaky. Sometimes you knock the end off of one at which point you have a torpedo. And Mahmoud hasn't yet learned that you can't smoke around them. All sorts of possibilities ...
Posted by: g(r)omgoru || 10/11/2008 07:28 || Comments || Link || E-Mail|| [10800 views] Top|| File under:
PA forces uncover large explosives lab in Hebron
Palestinian general intelligence forces have uncovered a very large bomb-making laboratory in the center of the West Bank city of Hebron, the Palestinian news agency Ma'an reported Friday. In the lab, Palestinian authorities found a variety of explosives, Ma'an reported. The discovery of the explosives lab followed the arrest of members of several terror cells, apparently linked to Hamas.

The Palestinian police said that after conducting close surveillance on suspicious movements by several residents, 11 suspects had been arrested.

Ramadan Awad, the chief of the Palestinian Authority police in Hebron, said that a recent police raid revealed that the Hamas-linked terror cell was manufacturing and storing large amounts of explosive materials in a rented residence in the area.

Awad said more than 100 kg (220 lbs) of explosives were seized along with ammunition and homemade firearms. "The factory was preparing bombs which would have been used against us and against the will of the Palestinians," he told Reuters.

A Hamas official in Hebron said the targeted building had no links to the Islamic faction.
Palestinian Authority President Mahmoud Abbas has also deployed Palestinian security forces in other major West Bank cities like Nablus and Jenin as part of a law-and-order in the West Bank since he broke with Hamas over its seizure of the Gaza Strip last year and revived peacemaking with Israel.
Posted by: Fred || 10/11/2008 00:00 || Comments || Link || E-Mail|| [10793 views] Top|| File under: Hamas
Jewish-Arab clashes hit Israeli town
Police clashed with Jewish protesters in Acre yesterday as Foreign Minister Tzipi Livni travelled to the northern Israeli city to appeal for calm after two days of clashes between Arab and Jews.


The danger you run when you rely on a policy of "all intifada all the time" is that the Hated Zionists™ have limits to their patience and are quite as capable as Arabs -- probably moreso -- in carrying out their own intifada. I'm not in favor of a base policy of mindless violence, which is why I spend lotsa time viewing the Paleostinians with contempt. On the other hand, I did a quick count many years ago to determine the number of cheeks I have available to turn. Most people have roughly the same number.


Police fired a water cannon at the crowd of about 200 people as some demonstrators hurled bottles and stones at security forces. Chanting "death to Arabs," the protesters were headed from a predominantly Jewish neighbourhood to the house of an Arab when police intervened.

The incident took place just hours after Livni, who is trying to form a new government and replace outgoing Prime Minister Ehud Olmert, travelled to Acre, where she issued what she said was "a message of reconciliation and cooperation to calm tempers within the population."

Police deployed an additional 500 officers to help the 200-strong local force after violence broke out on Wednesday night as Jews observed Yom Kippur, or Day of Atonement. "We have also raised our level of alert throughout the country so that similar incidents do not occur again in Acre, or elsewhere," police spokesman Micky Rosenfeld told AFP.

Israeli President Shimon Peres also appealed for calm. "Jews and Arabs must stop immediately this violence which will not benefit anyone," he said in a statement.


"And hollering 'Death to the Great Beelzebub' just sounds dumb."


Two protesters and a police officer have been lightly wounded. Twelve people -- Arabs and Jews -- have been arrested since the first clashes broke out, Rosenfeld said. About 100 cars and 40 stores were damaged by Arab demonstrators, he said.

Rosenfeld said the initial unrest erupted when an Arab motorist drove into a neighbourhood where Arabs and Jews live, playing his car stereo loudly. A group of Jewish youths assaulted the driver, accusing him of deliberately making noise and disrupting the sanctity of Yom Kippur, when most Jews in Israel observe a religious ban on driving. "Rumours then spread out, namely from mosques, claiming that the motorist had been killed, prompting several hundred Arabs to take to the streets," Rosenfeld said.

Clashes started again on Thursday, when rioters from both sides hurled rocks at each other and the police used tear gas to disperse them, media reported. Football matches planned for the weekend were cancelled as was an annual theatre festival that was to be held next week and which usually draws thousands of visitors to the Mediterranean coastal city, media reported.
Posted by: Fred || 10/11/2008 00:00 || Comments || Link || E-Mail|| [10797 views] Top|| File under:
Sri Lanka
Rajapaksa asks LTTE cadres to surrender
Sri Lankan President Mahinda Rajapaksa has said the current phase of war would mark the end of the LTTE's battle for a separate State and counselled the Tiger cadre to surrender. Meanwhile, the troops claimed further advances into the last strongholds of the LTTE-held territory in the north.

In an interview to Al Jazeera television channel, Mr. Rajapaksa claimed, "LTTE cadres are willing to surrender to the security forces and many have done so."

He argued that successive governments had tried in vain to persuade the LTTE to negotiate a political solution, and that under the circumstances, the government could not offer anything more to the terrorist group.

Mr. Rajapaksa said he believed in a political solution and was confident that this would be best addressed after defeating the terrorists militarily.

Meanwhile, the Air Force bombed several "identified" LTTE locations in the Kilinochchi district. Air Force spokesperson Janaka Nanayakkara said jets launched four strikes targeting three "vital encampments of LTTE". He said all three targets were effectively engaged.

In a statement posted on its website, the LTTE alleged that two civilians including a schoolteacher were killed and seven wounded in an air strike. The military claimed that battlefield reports indicated 29 deaths to the LTTE cadre on the Jaffna, Kilinochchi, Vavuniya and Mullathivu fronts.
Posted by: Fred || 10/11/2008 00:00 || Comments || Link || E-Mail|| [10793 views] Top|| File under:
47 rebels, three soldiers killed in Lanka clashes
(PTI) At least 47 LTTE cadres and three soldiers were killed in fierce clashes in Sri Lanka's restive northern region, where fighter jets pounded key rebel bases in a series of raids today.

Fighter jets launched four strikes targeting three vital encampments of the LTTE in the rebel stronghold of Kilinochchi, the Air Force said.

The first raid targeted an LTTE communications centre located three kms northeast of Paranthan, Air Force spokesperson Wing Commander Janaka Nanayakkara said. Another two air raids were carried out to target an LTTE leader's hideout located two kms northeast of Kilinochchi, he said. The fourth air strike targeted a den of LTTE suicide bombers, also known as Black Tigers, located 1.5 kms west of Paranthan. Nanayakkara said all three targets were effectively engaged.

In ground clashes, troops operating in Akkarayankulam area in Kilinochchi attacked three LTTE bunkers, killing 14 rebels, officials said.

Another two Tamil Tigers were killed when troops attacked a group of rebels elsewhere in the region, the Defence Ministry said.

Four rebels were gunned down by security forces operating in the west of Mankulam area in Kilinochchi after detecting the guerrillas in Pannikkulama, it said.

Troops killed three LTTE cadres in Vannerikulam area, the Defence Ministry said, adding three soldiers also injured in the mortar fire.
Posted by: Fred || 10/11/2008 00:00 || Comments || Link || E-Mail|| [10796 views] Top|| File under:
Who's in the News
71
[untagged]
4
TTP
4
Govt of Pakistan
2
Govt of Iran
2
Govt of Sudan
1
Indian Mujahideen
1
Hamas
1
Islamic State of Iraq
Bookmark
E-Mail Me
The Classics
The O Club
Rantburg Store
The Bloids
The Never-ending Story
Thugburg
Gulf War I
The Way We Were
Bio
Merry-Go-Blog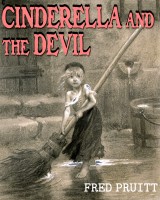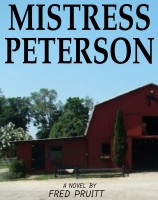 On Sale now!


A multi-volume chronology and reference guide set detailing three years of the Mexican Drug War between 2010 and 2012.

Rantburg.com and borderlandbeat.com correspondent and author Chris Covert presents his first non-fiction work detailing the drug and gang related violence in Mexico.

Chris gives us Mexican press dispatches of drug and gang war violence over three years, presented in a multi volume set intended to chronicle the death, violence and mayhem which has dominated Mexico for six years.
Click here for more information


Meet the Mods
In no particular order...


Steve White
Seafarious
tu3031
badanov
sherry
ryuge
GolfBravoUSMC
Bright Pebbles
trailing wife
Gloria
Fred
Besoeker
Glenmore
Frank G
3dc
Skidmark



Better than the average link...



Rantburg was assembled from recycled algorithms in the United States of America. No trees were destroyed in the production of this weblog. We did hurt some, though. Sorry.
3.238.118.80

Help keep the Burg running! Paypal: