Africa Horn
Heavy explosions occur in lower Shabelle region
[Shabelle] residents of Marka town located in the lower Shabelle region of Somalia confirmed to Shabelle radio that two grenade bombs were today detonated and thrown at a military base located at the heart of the town.

The culprits behind the incident have not been identified and the degree of casualties caused by the

kaboom

s is not yet known.

Government officials in Marka town declined details about the explotions.

In another incident, a grenade was thrown at another military base in Janale town which is also located in the lower Shabelle region of Somalia.

Bases manned by government troops have come under frequent attacks in the past few months especially those located in the lower Shabelle region of Somalia.
Posted by: Fred || 10/18/2013 00:00 || Comments || Link || [336086 views] Top|| File under: al-Shabaab
Africa North
Derna commander murdered
[Libya Herald] A local army commander, Brigadier Hussein Hinshir, was murdered this morning, at around 8am. He was shot in the Sahil Bin Nasser area.

He was one of officers who organised the resistance to Qadaffy during the revolution and helped found the Derna Martyrs Battalion. He was also commander of the Nasser Madhkur battalion which protected the town during the liberation war.

The identity of the killers is unknown although one Facebook site claimed that they were Qadaffy supporters who had dressed up to look like Islamists.

With -- according to its Congressman Abdulfatah Shalwi -- no functioning local council or security directorate, Derna is viewed as one of the most dangerous places in the country. Just six days ago, the head of the National Forces Alliance party in the town, Safowan Al-Masourie, survived an

liquidation

attempt. The previous day, a member of its Counter Crime Agency, Saad Abdulrazaq Al-Mansouri, was

rubbed out

by unknown

gunnies

while he was driving to work.

Two days earlier, air-defence police officer Abdulaziz Mahmoud Iddresi survived an attempt to kill him when an

bomb

attached to the underside of his car went kaboom! in front of his house. He was not in the vehicle at the time.

Like Hinshir, Iddresi also played a prominent role in the revolution.

Last month, a prominent local Sufi

holy man

, Sheikh Mustafa Rajab Al-Mahjoubi, was shot outside his home in the town.
Posted by: Fred || 10/18/2013 00:00 || Comments || Link || [336065 views] Top|| File under: Arab Spring
Tripoli checkpoint attacked, gunmen arrested
[Libya Herald] Gunmen attacked a police checkpoint in the Wadi Rabie district in south east Tripoli


...a confusing city, one end of which is located in Lebanon and the other end of which is the capital of Libya. Its chief distinction is being mentioned in the Marine Hymn...


this evening, wounding two

coppers

. According to an SSC source, the attackers were members of a central region Libya Shield battalion. He confirmed that four men had been tossed in the calaboose
Keep yer hands where we can see 'em, if yez please!
following the incident.

The reason for the attack is unclear, although the source suggested that alcohol may have been to blame.

The central region Shield forces are drawn from places such as Misrata and Khoms.

Attacks on checkpoints have been almost unknown in Tripoli, unlike in Benghazi.
Posted by: Fred || 10/18/2013 00:00 || Comments || Link || [336065 views] Top|| File under: Arab Spring
Caribbean-Latin America
Deadly Drug Cartel Shootout With Mexico Police Linked To "Grenade-Walking" Scandal
by Sharyl Attkisson


... of Operation Fast & Furious fame...

[CBS] CBS News has learned of a shocking link between a deadly

narco mob

shootout with Mexican police last week and a controversial case in the U.S. The link is one of the grenades used in the violent fight, which killed three

coppers

and four cartel members and was captured on video by residents in the area.


What odds this is what the NSA was monitoring on her laptop, causing it to behave oddly?

According to a Justice Department "Significant Incident Report" filed Tuesday and obtained by CBS News, evidence connects one of the grenades to Jean Baptiste Kingery, an alleged firearms trafficker U.S. officials allowed to operate for years without arresting despite significant evidence that he was moving massive amounts of grenade parts and ammunition to Mexico's ruthless

narco mob

s.

The

shootout

took place last week in Guadalajara. Authorities say five members of the Jalisco New Generation Cartel used at least nine firearms and ten hand grenades against Mexican police. If one of the grenades was supplied with the help of Kingery, as believed, it adds to the toll of lives taken with weapons trafficked by suspects U.S. officials watched but did not stop.

The Kingery case was overseen by the same Arizona U.S. Attorney and ATF office that let suspects traffic thousands of weapons to Mexican

narco mob

s in the operation dubbed Fast and Furious. The strategy was to try to get to the cartel kingpins, but it was halted after CBS News reported that Fast and Furious weapons were used by cartel thugs in the murder of Border Patrol agent Brian Terry on December 15, 2010. Weapons trafficked by other ATF suspects under surveillance were used two months later in the cartel murder of Immigration and Customs Agent Jaime Zapata in Mexico on February 15, 2011.
Posted by: trailing wife || 10/18/2013 00:00 || Comments || Link || [336062 views] Top|| File under:
The Grand Turk
Report: Turkey Blows Cover Of Israeli Spy Network In Iran
[Jpost] Turkey disclosed to Iranian intelligence the identity of up to ten Iranians who were allegedly spying on Tehran for Israel, journalist David Ignatius wrote in a column published in The Washington Post on Thursday.

According to Ignatius, Ankara's decision to expose the alleged Mossad informants came early last year as Turkish-Israeli relations continued to deteriorate following the 2010 Mavi Marmara incident.

Ignatius cites sources as saying the Turkish action was a "significant" loss of intelligence for Israel, and "an effort to slap the Israelis."



The decision to reveal the identities of the spies was personally approved by Turkish Prime Minister Recep Tayyip Erdogan.

According to Ignatius, the Mossad was running part of its Iranian spy network through Turkey. The Turkish intelligence conducts aggressive surveillance inside its borders, which enabled it to monitor covert Israeli-Iranian meetings.

Israel, Ignatius writes, ties Turkish intelligence chief Hakan Fidan to the Iranian intelligence. Despite that, Israel's ally the US continued dealing with Fidan on sensitive matters and Washington did not protest the Turkish action directly to Ankara.

Fidan, who is a key adviser to Erdogan, has "rattled" key allies in the past by revealing sensitive information collected by Israel and the US to Iran, according to Ignatius.

The decision to reveal the identities of the spies was personally approved by Turkish Prime Minister Recep Tayyip Erdogan, according to Ignatius. The columnist speculated that the premier's move may explain Prime Minister Binyamin Netanyahu's initial refusal to apologize to Erdogan, who has made it a point to assume a more adversarial position toward Israel, in hopes of boosting Turkey's regional standing, over the deaths of Turkish civilians on the Mavi Marmara.

Ignatius cited assessments by American intelligence officials who believe that the Mossad was taken by surprise considering that the Israeli spy agency had to that point enjoyed a 50-year working relationship with Turkey.
Turkish Foreign Minister Ahmet Davutoğlu denied reports from Washington Post saying Turkey gave up names of Israeli spies operating on its territory. He added the publication was discrediting Turkey.

He said the claims against the head of the Turkish intelligence Hakan Fidan are "baseless".
Posted by: trailing wife || 10/18/2013 00:00 || Comments || Link || [336073 views] Top|| File under:
Home Front: WoT
Terror accused calls off hunger strike; Mother 'so happy' after speaking to her son for the first time since his capture by CIA agents
[Shabelle] THE mother of a former Haverstock School pupil being held on terrorism charges in America has told the New Journal that her son has ended his hunger strike and is in high spirits.

She spoke to him on Friday for the first time since his capture by CIA agents 16 months ago.

Kaltum Hashi said she almost passed out and feared she was having a "heart attack" after being contacted by the Federal Bureau Investigation (FBI).

Her son, Mahdi Hashi, 24, who grew up in Gilbey's Yard, Chalk Farm, is due to appear in a New York court next month charged with being part of "an elite

jacket wallah

programme" in Somalia and having "knowledge" of chemical weapon development by the

myrmidon

group Al-Shabaab



... Somalia's version of the Taliban, functioning as an arm of al-Qaeda...


He was nabbed
Keep yer hands where we can see 'em, if yez please!
in Djibouti shortly after being stripped of his British citizenship by Home Secretary Theresa May in what leading human rights
...which are usually entirely different from personal liberty...
lawyers describe as a classic case of rendition and an "abuse of human rights".

Ms Hashi said: "When the FBI called they said they would phone back in 20 minutes and I could speak to him. I cannot describe what those minutes were like. I was fasting at the time and I felt weak, like my legs were giving way. I thought I might be having a kind of heart attack. Then very slowly I started to feel relief.

"They said that I could only speak in Somali and that I could not pass the phone to anyone else. It was very emotional for a mother. This was the first time in 16 months and I was just so happy."

She added: "I spoke to him for 25 minutes and he was asking lots of questions about his family -- his grandmother and my uncle have passed away since he went away. He asked about his son, Marwaan, who is 18 months old now, and his wife. He has not yet been allowed to talk to his wife.

"The time on the phone went very fast. He was asking about the people of Camden. He said he had been taken to hospital with liver problems -- people said he wasn't eating because of his religion, but it was a protest."

Mr Hashi attended Rhyl and Primrose primary schools before Haverstock and later received good behaviour certificates from Camden Mayor Roger Robinson in the Town Hall. He left Camden in 2009 after going public with claims he was being harassed by MI5 agents who wanted him to spy on

Moslem

s in the borough.

He had been allowed into a room with a window for an hour to speak on the phone.

He is being held under special administrative measures, which typically mean 23-hours-a-day isolation and highly restricted contact with his family.

The indictment claims that Mr Hashi was "a long-standing member of Al-Shabaab and an associate of significant Al-Qaeda members operating in east Africa who sought to carry out attacks against the United States" and that "he has extensive weapons training and knowledge regarding Al-Shabaab developing chemical weapons". He has never been charged with any crime in this country.

A court date had been set for late November. Ms Hashi plans to travel to New York after she was told she could meet her son for an hour.

She said: "I have never been there before, and I would have to stay in a hotel. So the whole thing would be very difficult."

Posted by: Fred || 10/18/2013 00:00 || Comments || Link || [336064 views] Top|| File under: al-Qaeda
Iraq
At Least 60 Killed, Hundreds Wounded in Iraq Bombs
[An Nahar] A series of

boom-mobile

s hit Storied Baghdad


...located along the Tigris River, founded in the 8th century, home of the Abbasid Caliphate...


province on Thursday, killing at least 44 people, while 22 died in other attacks, including two

suicide kaboom

s in northern Iraq, officials said.

The attacks come as Iraq witnesses its worst violence since 2008, when the country was just emerging from a brutal sectarian conflict.

The violence, which has included sectarian attacks, has raised fears of a relapse into the intense bloodshed that peaked in 2006-2007 and killed tens of thousands of people.

Eleven

boom-mobile

s went kaboom! in eight areas in and around the Iraqi capital on Thursday, killing at least 44 people and wounding more than 120, officials said.

More attacks, including two

suicide kaboom

s, were carried out in northern Iraq.


One

jacket wallah

detonated a vehicle rigged with explosives in a residential area of Al-Muwaffaqiyah, a village east of

djinn-infested Mosul

that is mainly populated by members of the Shabak minority, killing 15 people and wounding 50.

Another bomber, wearing police uniform, detonated an explosives belt in a cafe in the town of Tuz Khurmatu further south, killing four people and wounding 27.

Another bomb went kaboom! near the house of a Shabak family in

djinn-infested Mosul

itself, killing a child and wounding three people, while

gunnies

killed one policeman and

maimed

a second in an attack in the city and killed another to its south.

The 30,000-strong Shabak community mostly live in a pocket of villages east of

djinn-infested Mosul

.

They speak a distinct language and traditionally practice a blend of Shiite Islam and local beliefs, which has made them a target for attack by

gunnies

who regard them as heretics.
Posted by: Fred || 10/18/2013 00:00 || Comments || Link || [336096 views] Top|| File under: Islamic State of Iraq & the Levant
Splodydope kills
 15 in Mosul region
A suicide bomber detonated a vehicle rigged with explosives in a village in northern Iraq on Thursday, killing 15 people, while two died in other attacks, officials said.

The suicide bombing tore through a residential area of Al Muwaffaqiyah, a village east of Mosul that is mainly populated by members of the Shabak minority.

A bomb also exploded near the house of a Shabak family in Mosul itself, killing a child and wounding three people, while a policeman was gunned down in his home south of the city. The 30,000-strong Shabak community mostly live near Iraq's border with Turkey.
Posted by: Steve White || 10/18/2013 00:00 || Comments || Link || [336070 views] Top|| File under:
Israel-Palestine-Jordan
Suspected Palestinian Terrorist Shot Dead Trying To Enter IDF Base In West Bank
[Jpost] Younis Obaidi from Beit Hanina drives tractor into an army base near Al-Ram, southeast of Ramallah, breaching the base's perimeter fence; IDF soldiers shoot and kill suspected terrorist; one soldier lightly injured in incident.

A Paleostinian terrorist was

rubbed out

after trying to enter an IDF base in the West Bank by breaching the base's fence with a tractor, the army said on Thursday evening.

According to an initial report from the IDF, Younis Obaidi from Beit Hanina drove the tractor towards a base near Al-Ram, southeast of Ramallah, and managed to cross the base's perimeter fence.

An IDF soldier was lightly injured by the tractor.

Obaidi arrived at the base and directed his vehicle towards the IDF soldier guarding its entrance, according to a Channel 2 report.

The guard entered into the base to ask if the tractor had authorization to enter.

At this point, Obaidi took advantage of the guard's absence and drove through the entrance barrier of the base and started driving quickly inside the base.

The guard began to chase the tractor and yelled for him to stop but Obaidi continued, recklessly hitting vehicles parked inside the base.

An officer joined the first soldier and the two fired at the tractor driver, seriously injuring him. Obaidi passed away from his wounds shortly thereafter.
IDF soldiers securing the A-Ram army base, near Ramallah, shot the Paleostinian, who was initially treated by military physicians before being pronounced dead. The army said the soldiers felt they were in a life-threatening situation and opened fire on the tractor.

Paleostinian sources identified the terrorist who breached the IDF base as Younis Radeideh. The sources told Ynet the terrorist's brother, also attempted to carry out a terrorist attack with a tractor, in 2009. The security established received information indicating that the Paleostinian who broke into the IDF base is in fact the brother of the terrorist from 2009, but the identification process has yet to be completed.

The brother, Mir'i Radeideh, tried to run over two

coppers

in Jerusalem. The two officers were mildly injured, and Radeideh was shot by a cab driver and later died of his wounds.

Younis' family resides in Al-Ram, north of Jerusalem, but it is originally from the Paleostinian village located east of Bethlehem. He was apparently driving a tractor that belonged to his family.

An initial investigation revealed that the Paleostinian managed to enter the base and caused damage to property. Before being shot he tried to lift a parked IDF jeep with the tractor.
Posted by: trailing wife || 10/18/2013 00:00 || Comments || Link || [336065 views] Top|| File under:
Syria-Lebanon-Iran
Syria Rebels Kill Jamaa Jamaa, Top Intelligence Officer
[An Nahar] Rebels have killed a top intelligence officer in the eastern province of Deir Ezzor, Syrian state media said on Thursday.

"Major General Jamaa Jamaa was martyred while carrying out his national duties to defend Syria and its people and pursuing

snuffies

in Deir Ezzor," state television


... and if you can't believe state television who can you believe?


said in a breaking news alert.

Jamaa was head of military intelligence in the province, where the regime has been battling armed opposition fighters seeking to overthrow
Hereditary President-for-Life Bashir Pencilneck al-Assad


Leveler of Latakia...


State media gave no immediate details on where in the province Jamaa was killed or how, but jihadist forums said he died during

festivities

with jihadist fighters in the city of Deir Ezzor.

Rami Abdel Rahman, director of the Syrian Observatory for Human Rights NGO, said initial reports suggested Jamaa had been shot by a sniper in the Rashdiya district of Deir Ezzor city, but there was no confirmation.

The group also reported fierce fighting between regime troops and rebels in several parts of the province, including the city, which is the largest in eastern Syria.

Jamaa was one of Syria's top security officers in

Leb

during Damascus's military deployment in the country between 1976 and 2005.

He was interrogated over the February 2005

liquidation

of former premier Rafik Hariri though he was not charged in connection with his death.

In 2006, the U.S. Treasury Department announced it was blacklisting him and another Syrian general for their role in supporting "terrorist groups" and over the presence in

Leb

.

Posted by: Fred || 10/18/2013 00:00 || Comments || Link || [336068 views] Top|| File under: Govt of Syria
Who's in the News
29
[untagged]
4
Arab Spring
2
Govt of Pakistan
1
Govt of Iran
1
Govt of Syria
1
Hamas
1
Hezbollah
1
Islamic State of Iraq & the Levant
1
Pirates
1
Taliban
1
al-Qaeda
1
al-Shabaab
Bookmark
E-Mail Me
The Classics
The O Club
Rantburg Store
The Bloids
The Never-ending Story
Thugburg
Gulf War I
The Way We Were
Bio
Merry-Go-Blog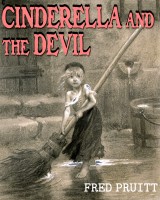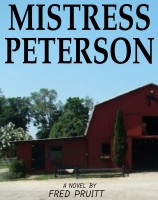 On Sale now!


A multi-volume chronology and reference guide set detailing three years of the Mexican Drug War between 2010 and 2012.

Rantburg.com and borderlandbeat.com correspondent and author Chris Covert presents his first non-fiction work detailing the drug and gang related violence in Mexico.

Chris gives us Mexican press dispatches of drug and gang war violence over three years, presented in a multi volume set intended to chronicle the death, violence and mayhem which has dominated Mexico for six years.
Click here for more information


Meet the Mods
In no particular order...


Steve White
Seafarious
tu3031
badanov
sherry
ryuge
GolfBravoUSMC
Bright Pebbles
trailing wife
Gloria
Fred
Besoeker
Glenmore
Frank G
3dc
Skidmark



Better than the average link...



Rantburg was assembled from recycled algorithms in the United States of America. No trees were destroyed in the production of this weblog. We did hurt some, though. Sorry.
35.175.107.142

Help keep the Burg running! Paypal: