Afghanistan
Afghan trader accused of channelling aid money to insurgency
[Pak Daily Times] KABUL: US inspectors are on the trail of a successful Afghan businessman they believe has channelled millions of dollars in aid to the al Qaeda-linked Haqqani network, one of the deadliest

myrmidon

groups in Afghanistan, but still has donor-funded reconstruction contracts around the country.

The investigation, detailed in a trove of documents obtained by

Rooters

, comes at a crucial time for Afghanistan and its foreign allies, who have poured billions of dollars into leaving behind a stable, viable state when most NATO


...the North Atlantic Treaty Organization. A cautionary tale of cost-benefit analysis....


-led combat troops pull out next year.

Development aid to Afghanistan - approaching $100 billion after 12 years of war - and the contractors who receive it are being scrutinised by the US Special Inspector General for Afghan Reconstruction (SIGAR), with one case in particular involving businessman Haji Khalil Zadran linked to the Haqqanis.

"It makes absolutely no sense that individuals and entities designated as supporting the insurgency could receive US contracts," John Sopko, the chief of the US watchdog agency, told

Rooters

.

"If they get a contract not only do they get US taxpayer money, but they could gain access to US personnel and facilities, putting our troops at risk," he said.

Zadran rejects the allegations, saying it is simply a case of mistaken identity.

SIGAR believes Zadran's case is one of dozens that show a sinister side to the story of how endemic corruption, a charge often levelled at President Hamid Maybe I'll join the Taliban Karzai
... A former Baltimore restaurateur, now 12th and current President of Afghanistan, displacing the legitimate president Rabbani in December 2004. He was installed as the dominant political figure after the removal of the Taliban regime in late 2001 in a vain attempt to put a Pashtun face on the successor state to the Taliban. After the 2004 presidential election, he was declared president regardless of what the actual vote count was. He won a second, even more dubious, five-year-term after the 2009 presidential election. His grip on reality has been slipping steadily since around 2007, probably from heavy drug use...
's government, has undermined efforts to stabilise Afghanistan.

Zadran left school to drive trucks and went on to build an empire that has won more than $125 million in donor-funded construction projects.

His fortune should reflect the potential for success in post-war Afghanistan. Instead, the SIGAR investigation paints a picture of how aid has been siphoned off to maintain a web of corruption, violence and failure.

The inability over many years to stop firms believed to be supporting the insurgency from winning multi-million-dollar contracts exposes the lack of control that donors have over cash once it is handed over to the Afghan government.

Those transfers make up an increasing proportion of aid. US federal agencies want more than $10.7 billion for reconstruction programmes in 2014, SIGAR says, and the government has promised at least half will be granted directly to Afghan institutions to spend as they see fit.

Much of the evidence against Zadran is classified, but the cache of documents given to

Rooters

by US officials on condition of anonymity show that he has close business ties with the Haqqani network's leader, Sirajuddin Haqqani.

The Haqqanis, Islamist

Death Eaters

who operate on both sides of the Afghanistan-Pakistain border, are believed to have introduced

suicide kaboom

into Afghanistan.

The links between Zadran and the insurgency include him teaming up with Saadullah Khan and Brothers Engineering and Construction Company (SKB), believed to be one of Sirajuddin Haqqani's companies.

Together they won a $15 million contract to help build a road between the towns of Gardez and Khost in Afghanistan's east for the US Agency for International Development (USAID) in 2011.

"The owners of these companies are

controller

s and commanders of the Haqqani Network," one US government memorandum says.

Zadran says he approached SKB Chief Executive Kamal Naser Khan because they had already worked together on the construction of an airport in Faizabad in northeastern Afghanistan in 2009.

Zadran confirmed the contracts and partnerships, but said that alone did not constitute proof he financed the Haqqanis.

On the contrary, he said, it was fortunate the US auditors had alerted him because it had saved him from becoming involved.

Zadran won the road contract in January 2011 but it was cancelled a month later when vetting uncovered "derogatory information" about sub-contractors, USAID says.

Zadran's accountant said they had shares in SKB at the time the contract was awarded but had since sold them.



Rooters

approached SKB with a request to speak with the chief executive, but calls were not returned.

The Gardez-Khost road project began in 2007 with a price tag of $68.5 million. It remains unfinished, while completed sections are already beginning to crack, and in August, a USAID official put the latest estimate of the bill at $230 million.

U.S officials say some of the profits from such contracts - in Zadran's case, estimated by SIGAR to be worth $125 million - have been channelled to the Haqqanis. The documents provided to

Rooters

do not detail how much, but one memorandum puts the figure for SKB alone at $1-2 million a month.

Zadran met

Rooters

at a prominent warlord's house in central Kabul and, surrounded by rose gardens, spoke openly over tea about the US allegations. He said the United States has never given him concrete evidence of his support for the Haqqanis, who come from his tribe in eastern Afghanistan
Posted by: Fred || 10/23/2013 00:00 || Comments || Link || E-Mail|| [336063 views] Top|| File under: Taliban
Africa Horn
Summer monsoons blow Somali pirates away
[Shabelle] SOMALI pirates piloting skiffs to attack passing cargo ships seem to have met their match: their operations come to naught when the prevailing wind speed reaches 32km/h.

The pirates, who cause annual losses of about $US8 billion ($8.2bn), typically attack ships using two or more high-speed open boats, known as skiffs, which are between 6m and 8m long.

In a study that matches weather observations with instances of piracy, Australian Catholic University geographer Duncan Cook and co-author Sally Garrett of the New Zealand Defence Technology Agency say the onset of the Indian Ocean summer monsoon virtually stops the pirates.

They write in the journal Weather, Climate, and Society: "The onset of the summer monsoon off the coast of Somalia occurs at the end of May. The impact of the summer monsoon on piracy here is swift and clear: in 2010, only one summertime attack took place in the study region after May 25, 2010.

"When piracy resumed on September 25, 2010, mean daily wind speeds at Socotra had fallen below 9m per second (32.4km/h).

"Surface wind speeds during pirate attacks were generally low (less than 8m/s), but once wind speeds exceeded 9m/s, no successful attacks occurred."

Even a light breeze had an impact on piracy: "Once wind speeds exceeded 3m/s, attack success broadly declined with increasing wind speed.
Posted by: Fred || 10/23/2013 00:00 || Comments || Link || E-Mail|| [336071 views] Top|| File under: Pirates
Kdf Arrest Three En-Route To Somalia
[Shabelle] Police are questioning three Tanzanians caught crossing the Kenya-Somalia border at Kiunga to allegedly join Al-Shabaab



... Somalia's version of the Taliban, functioning as an arm of al-Qaeda...




krazed killer

s.

Officials identified the three as Ali Ramadhan, 22, Musa Daudi, 19 and Shabaan Bakari Waziri, 21.

They were jugged
Don't shoot, coppers! I'm comin' out!
by the Kenya Defence Forces (KDF), a few miles inside Somalia from the Kenyan border and handed over to police at Kiunga

cop shoppe

.

According to police who had profiled the three, they were headed to Kismayu to join "the holy war, which they claimed is led by the

krazed killer

s".

Police said the men are from Dar-es-Salaam and had used the Lungalunga border to drive to Mombasa, Malindi and Lamu before getting into Somalia.

"They are being profiled by the Anti-Terror Police Unit who will decide the way forward. There is a likelihood they will be charged in court with various charges," said

a police brass hat

aware of the case.

The arrests came in the wake of reports that tens of Kenyan youths who had crossed to Somalia to join the

faceless myrmidons

are now back in the Coast.

Posted by: Fred || 10/23/2013 00:00 || Comments || Link || E-Mail|| [336066 views] Top|| File under: al-Shabaab
Kenya police officers raid nabs 50 Somali aliens
[Shabelle] Police in Narok are holding 50 people of Somali origin nabbed
... anything you say can and will be used against you, whether you say it or not...
over the weekend at Ololunga area.

The police said the aliens were arrested after they were found without any identification documents.

Narok South OCPD Isaac Meme said the arrested could not give satisfactory answers on what they were doing in the country.

"These suspects are being interrogated by CID officers and the Anti-Poaching Unit. We have given them time to bring their identification documents but it seems they have none," said Meme.

He said the operation conducted by regular police, CID personnel, KWS officers and Anti-Poaching Unit stationed at Mara was prompted by the increased insecurity in the district and poaching in Mara.

Meme said intelligence reports have linked the suspects to increased poaching at the Maasai Mara Game Reserve.
Posted by: Fred || 10/23/2013 00:00 || Comments || Link || E-Mail|| [336077 views] Top|| File under:
Africa North
18 injured as Islamist protests trigger clashes at Egypt's universities
[Al Ahram] Scores of pro-Morsi students in and outside the capital protested on Tuesday afternoon, continuing a rocky start to the new academic year. Violence flared up between students at Mansoura University, with some lighting fireworks and others hurling rocks, Al-Ahram's Arabic website reported.

Pandemonium reigned on the Nile Delta campus, as supporters of ousted Islamist president Mohamed Morsi clashed with opponents, prompting police to fire tear gas over the university walls. Some students were forced to take refuge inside lecture halls as security forces shut the campus gates. Sounds of birdshot were also reported.

Nearly 18 people were injured in the Mansoura clashes, among them seven security personnel, according to Al-Ahram.

Twenty-five students and professors will face the university's disciplinary board on charges of inciting students to protest and engaging in clashes with their colleagues.

In Cairo, 15 students protesting outside the education ministry were given four days detention pending investigation on charges of stirring chaos, blocking a main road, disturbing public order, and assaulting security forces.

The students clashed with Central Security Forces, Egypt's riot police, after they tried to block a main avenue in Cairo's downtown.

It was not immediately clear why they were protesting.

Clashes also erupted at Cairo University between opposing students after pro-Morsi protesters chanted anti-army slogans, state news agency MENA reported.

Riot police were heavily stationed around campuses in Giza, south of Cairo.

Thousands of students from Egypt's ancient Al-Azhar University have staged demonstrations at the university's main Cairo campuses over the past three days, demanding Morsi's reinstatement and the release of fellow students arrested during recent political unrest.

Security sources said at least 43 out of over 3,000 students involved have been arrested. Despite the arrests, Islamist students have vowed to press ahead with their protests, defying warnings by authorities and university leaders.

On Al-Azhar's campus in the Mediterranean city of Alexandria, tens of female students backing Morsi's Muslim Brotherhood staged a protest on Tuesday, flashing the four-finger Islamist sign and chanting anti-army slogans.

Islamists have accused Al-Azhar's leaders of backing the army's July overthrow of Morsi amid mass popular protests against his year in power.

Tensions have been simmering at Egyptian universities since studies began in late September, as authorities crack down on the now-banned Muslim Brotherhood movement, crippling their street activities.

Morsi and tens of senior Muslim Brotherhood leaders have been jailed on charges of inciting violence. Hundreds of other Islamists and their allies have been rounded up following a police raid on pro-Morsi protest camps on 14 August, which left hundreds dead.

Posted by: Fred || 10/23/2013 00:00 || Comments || Link || E-Mail|| [336067 views] Top|| File under: Arab Spring
Bomb kills two in Egypt's Sinai
[Al Ahram] A bomb exploded in North Sinai's Rafah on Tuesday morning, killing one low-ranking officer and a civilian driver, and injuring 12 conscripts. The blast took place where the soldiers were deployed, a security source told state news agency MENA.

The injured were transferred to a nearby hospital, he added.

Since the 3 July removal of Islamist president Mohamed Morsi, militant attacks targeting security forces have been on the rise, mostly in Sinai which has suffered a security vacuum since the January 2011 revolution that toppled Hosni Mubarak.

Last Friday, a 31-year-old policeman was killed in Sinai by unknown gunmen who escaped after hitting him with 17 bullets.
Posted by: Fred || 10/23/2013 00:00 || Comments || Link || E-Mail|| [336064 views] Top|| File under: al-Qaeda in Sinai Peninsula
Africa Subsaharan
Nigeria Military Says Killed 37 Boko Haram Islamists in Raid
[An Nahar] Nigeria's military said Tuesday it killed 37 suspected Boko Haram
... not to be confused with Procol Harum, Harum Scarum, possibly to be confused with Helter Skelter. The Nigerian version of al-Qaeda and the Taliban rolled together and flavored with a smigeon of distinctly Subsaharan ignorance and brutality...
fighters in a ground and air assault on an

krazed killer

camp in the northeast, the epicenter of the Islamist group's four-year uprising.

The military attacked a suspected Boko Haram camp in Borno state, said military

front man

Aliyu Danja.

The military recovered arms and ammunition and destroyed vehicles and

cycle of violence

s belonging to suspected Islamists, he said.

"The operation which commenced (on) Monday involved a coordinated ground and air assault," said Danja.

"It was aimed at destroying the terrorists' camp... A total of 37 suspected Boko Haram

gunnies

were killed in (a) cross fire exchange."

The account could not be independently verified.

The assault came after Boko Haram

gunnies

dressed in military uniform and riding

cycle of violence

s on Sunday killed 19 people near the Nigerian border with Cameroon, according to residents and survivors of that attack.

On October 15, the military said it repelled coordinated attacks by Boko Haram Islamists, killing 40

krazed killer

s, although it provided few details.

Posted by: Fred || 10/23/2013 00:00 || Comments || Link || E-Mail|| [336064 views] Top|| File under: Boko Haram
Tanzania Frees 52 Supporters of Controversial Muslim Cleric
[An Nahar] A Tanzanian court on Tuesday ordered the release of 52 supporters of a controversial

Musselmen

holy man

, tossed in the calaboose
Yez got nuttin' on me, coppers! Nuttin'!
earlier this year after rioting during protests calling for their leader's release.

The supporters of Sheikh Ponda Issa Ponda, head of the Jumuiya ya wa Islamu (Community of Islam in Swahili), a group not recognized by the Tanzanian authorities, were tossed in the calaboose
Yez got nuttin' on me, coppers! Nuttin'!
in March for a year.

But Judge Salvatore Bongole ordered the group to be released "as they have already served more than the required sentences", arguing the initial sentence was too severe.

Ponda remains

in jug

awaiting trial after he was jugged
Maw! They're comin' to get me, Maw!
in August for "inciting unrest"

In May, Ponda was handed a one-year suspended sentence for "criminal trespass", after he and 49 of his supporters were tried for inciting violence and theft after the sacking of churches during riots in October.

In Tanzania, where

Musselmen

s and Christians each make up around a third of the population, the communities traditionally live peacefully side-by-side, but a series of attacks have raised tensions.

No connection has been made between Ponda and acid attacks against two British women in Zanzibar in August.
Posted by: Fred || 10/23/2013 00:00 || Comments || Link || E-Mail|| [336063 views] Top|| File under:
Arabia
Yemen: Police Quell Sanaa Prison Riot
[Ynet] Yemeni security officials say police have fired tear gas to quell a prison riot by inmates held on terrorism charges in the capital, leaving at least three

at death's door

.

The officials said dozens of inmates linked to al-Qaeda refused to return to their cells early Tuesday, chanting and scuffling with the prison guards. Police fired their weapons into the air and lobbed gas in response. The officials said at least nine inmates were

maimed

, including three critically.
Posted by: trailing wife || 10/23/2013 00:00 || Comments || Link || E-Mail|| [336063 views] Top|| File under: al-Qaeda in Arabia
Bahrain Court Jails Six Protesters for 10 Years
[An Nahar] A Bahraini court locked away
Drop the rosco, Muggsy, or you're one with the ages!
six Shiite

Musselmen

protesters for 10 years on Tuesday after convicting them of attempted murder of police in the Sunni-ruled kingdom, a judicial source said.

A Shiite-led uprising demanding a constitutional monarchy erupted in Bahrain in February 2011, and sporadic protests have continued since.

The six were convicted of trying to kill

coppers

by throwing Molotov cocktails, of burning a police vehicle and taking part in an unauthorized protest, the judicial source said.

Two

coppers

were

maimed

in March 2012 as they dispersed a demonstration in a Shiite village near the capital Manama, the source said, adding that four of the six men convicted were minors at the time of the incident.

Since September 29, 128 Shiites have been handed sentences of up to life in prison for taking part in protests, as authorities have tried to crack down on the protest movement.
Posted by: Fred || 10/23/2013 00:00 || Comments || Link || E-Mail|| [336063 views] Top|| File under: Arab Spring
Caucasus/Russia/Central Asia
Powerful bomb defused in Dagestan
A bomb equivalent to 12 kilograms of TNT has been deactivated in the Russian republic of Dagestan, said the National Anti-Terrorist Committee. The successful anti-terror mission happened the day after a female suicide bomber in Volgograd blew up a bus, killing six people with a device consisting of 500-600 grams of TNT.

The bomb was found near a shopping mall in the city of Khasavyurt, after local residents reported they had seen a suspicious object. Law enforcement officials identified the object as a homemade bomb. The bomb was deactivated with a water cannon.

"The homemade explosive device was filled with a mixture of saltpeter and aluminum powder, without shrapnel. The device had a detonating fuse and was ready for use," the National Anti-Terrorist Committee said in a statement.

The suicide bomber responsible for Monday's bomb in Volgograd was reportedly a native of Dagestan and was married to a terrorist militant.
Posted by: ryuge || 10/23/2013 00:00 || Comments || Link || E-Mail|| [336064 views] Top|| File under:
Home Front: WoT
Woman Faces US Immigration Charges For Israel Bombing
[Ynet] A woman of Paleostinian descent was incarcerated
Keep yer hands where we can see 'em, if yez please!
Tuesday on immigration charges for allegedly lying about her conviction for a deadly bombing in Israel in 1969.

Rasmieh Yusef Odeh, 66, lied on immigration papers when she came to the US from Jordan in 1995 and before she became a naturalized US citizen in 2004, according to a federal indictment.
Posted by: trailing wife || 10/23/2013 00:00 || Comments || Link || E-Mail|| [336067 views] Top|| File under:
India-Pakistan
165 more suspects caught
[Pak Daily Times] As many as 165 suspects were taken into custody by law enforcers during separate targeted raids and operations across the metropolis on Tuesday. Bloody Karachi


...formerly the capital of Pakistain, now merely its most important port and financial center. It is among the largest cities in the world, with a population of 18 million, most of whom hate each other and many of whom are armed and dangerous...


police claimed to have locked away
... anything you say can and will be used against you, whether you say it or not...
129 suspects during separate targeted raids and operations in various parts of the metropolis. The officials also claimed to have recovered weapons, mobiles phones and snatched

cycle of violence

s from the possession of suspects. Pakistain Rangers Sindh conducted targeted raids in Bhittai Colony - Korangi, Madho Goth - Gulshan-e-Iqbal, Khadda Market - Lyari, Khuda Ki Basti, Baldia Town, North Nazimabad, Muhammadpur, Orangi Town, Malir, Landhi and Pehalwan Goth among others areas last night. During the search operation, 29 hardened criminals including Lyari


...one of the eighteen constituent towns of the city of Karachi. It is the smallest town by area in the city but also the most densely populated. Lyari has few schools, substandard hospitals, a poor water system, limited infrastructure, and broken roads. It is a stronghold of ruling Pakistan Peoples Party. Ubiquitous gang activity and a thriving narcotics industry make Lyari one of the most disturbed places in Karachi, which is really saying a lot....


gangsters and criminals affiliated with political groups were arrested. Weapons including SMGs and a large quantity of mixed ammo were also recovered. Separately, Maripur police arrested three suspects during a targeted raid. The suspects were identified as Pervez, Saleem and Nadir. SHO Shafiq Tanoli said the accused were involved in around 50 cases of

murder

s; however, their political affiliations were not disclosed. Similarly, Baloch Colony police nabbed four suspects and recovered weapons from their possession. The officials said that suspects were involved in street crimes.
Posted by: Fred || 10/23/2013 00:00 || Comments || Link || E-Mail|| [336067 views] Top|| File under: Govt of Pakistan
Mortars from Afghanistan injure 3 soldiers
[Pak Daily Times] BAJAUR: Three soldiers of the Frontier Constabulary (FC)

were maimed

on Tuesday in mortar shelling from Afghanistan on a Pak checkpost in Bajaur Agency, aka Turban Central

...Smallest of the agencies in FATA. The Agency administration is located in Khar. Bajaur is inhabited almost exclusively by Tarkani Pashtuns, which are divided into multiple bickering subtribes. Its 52 km border border with Afghanistan's Kunar Province makes it of strategic importance to Pakistain's strategic depth...
. Officials said the incident took place in Sarakai area of Bajaur Agency, which borders Afghanistan. "Three mortar shells were fired from the Afghan side on Tuesday evening and one of them landed on a Pak checkpost, injuring three FC soldiers," sources said. Officials did not immediately confirm whether the shells were fired by Afghan border troops or

gunnies

fighting US-led NATO


...the North Atlantic Treaty Organization. It's headquartered in Belgium. That sez it all....


forces in Afghanistan as well as Pak security forces inside tribal areas.
Posted by: Fred || 10/23/2013 00:00 || Comments || Link || E-Mail|| [336063 views] Top|| File under: al-Qaeda in Pakistan
Cousins under police custody killed in Sharafi Goth
[Pak Daily Times] KARACHI: Two young cousins were killed in police custody at Sharafi Goth

cop shoppe

's remits on Tuesday.

Gadap City police incarcerated
Youse'll never take me alive coppers!... [BANG!]... Ow!... I quit!
two cousins namely Baz Mohammad, 19, son of Jan Mohammad and Mohammad Younus, 20, son of Sher Mohammad, over their alleged involvement in the murder of a policeman. Deceased were residents of Mansehra Colony in Sharafi Goth.

They were taken to Sharafi Goth in police custody to indicate their other associates; however, unidentified armed riders came and resorted indiscriminate firing on them which resulting both the cousins were sustained multiple bullets wounds and

was struck down in his prime

, and ASI Babar Hashmi was also

maimed

in attack, however the assailants later managed to escape under cover of firing.

Following the killings, both the cousins' families staged a protest against the killings, terming the action as "extra judicial". According to the victim's uncle, Mohammad Ejaz, the victims were sleeping in their homes when police raided and arrested both the cousins. "They were working with me in construction business and had no political affiliation nor any criminal record, whatsoever," he added.

However,


Switzerland makes more than cheese...


district Malir SSP Nasir Aftab claimed

the dear departed

persons were wanted to the police in a murder case of a police constable, Bagh Ali, who was killed in Sharafi Goth on October 19.

Another constable, Munawar Ali, was also injured in the incident. "They were Afghan origins were wanted to police in number of cases of snatching and robberies," he said. "They killed and injured our cops who were

on routine patrol."

SSP Aftab refuted the family allegations made against the police "The police took them to Sharafi Goth to recognise the

scene of the crime

where they shot our

coppers

; however once they reached there, a gang of robbers present there thought they were raided, and hence opened fire," he said. "Resultantly, they were killed."

One police officer, ASI Babar Hashmi was also injured due to firing; however, the culprits managed to escape, he added.

Man

rubbed out

: Separately, a man was

rubbed out

in Bakra Piri area, within the jurisdiction of Malir City

cop shoppe

.

Police said

the dear departed

was identified as Abdullah, 32, son of Aziz, who came to Bloody Karachi


...formerly the capital of Pakistain, now merely its most important port and financial center. It is among the largest cities in the world, with a population of 18 million, most of whom hate each other and many of whom are armed and dangerous...


from Turbat, Balochistan



...the Pak province bordering Kandahar and Uruzgun provinces in Afghanistan and Sistan Baluchistan in Iran. Its native Baloch propulation is being displaced by Pashtuns and Punjabis and they aren't happy about it...


, for a nursing course. Unidentified armed riders targeted him over a personal dispute, said the police.

Body found: Meanwhile,


...back at the comedy club, Boogie sadly admitted that he was a better peeping Tom than he was a comedian...


a body of a woman was found into suitcase from the garbage area of Rais Goth, within the precincts of Mochko

cop shoppe

.

Police in an initial investigation said the body was wrapped under a bed sheet and suspect that the victim was sexually assaulted, and later strangled to death. The body has been moved to a mortuary for identification after completing medico legal formalities in hospital.
Posted by: Fred || 10/23/2013 00:00 || Comments || Link || E-Mail|| [336065 views] Top|| File under:
Israel-Palestine-Jordan
Terrorist Killed Near Bilin: One Of Tel Aviv Bus Attack Planners
[Ynet] The Shin Bet said the terrorist who was shot to death by IDF soldiers in the West Bank early Tuesday morning is apparently Muhammad A'atzi, one of the people who planned the bombing attack on a Tel Aviv bus in November 2012, which injured 29 people.

A'atzi, 28, from Beit Liqya, was imprisoned a number of times for his activity as an Islamic Jihad


...created after many members of the Egyptian Muslim Brotherhood decided the organization was becoming too moderate. Operations were conducted out of Egypt until 1981 when the group was exiled after the assassination of President Anwar Sadat. They worked out of Gaza until they were exiled to Lebanon in 1987, where they clove tightly to Hezbollah. In 1989 they moved to Damascus, where they remain a subsidiary of Hezbollah...


member and has been in hiding since the attack.
Posted by: trailing wife || 10/23/2013 00:00 || Comments || Link || E-Mail|| [336065 views] Top|| File under: Islamic Jihad
Southeast Asia
Marxist militants kill nine soldiers in Mindanao
Communist militants killed nine soldiers on Monday in landmine ambushes in Mindanao. The attacks, among the bloodiest by the New People's Army (NPA) in months, also left five soldiers injured, according to a military statement.

The first group of soldiers were on their way to meet pro-government militiamen when they hit a landmine planted by the NPA. Communist militants then opened fire on the soldiers, killing eight of them and leaving one in critical condition. They then took seven of the soldiers' rifles.

Troops rushing to help the first group were hit by another landmine and also ambushed by the militants, killing one more soldier and injuring four others.

Colonel Marcos Flores said, "This criminal act of the NPA in using landmines has to stop."
Posted by: ryuge || 10/23/2013 00:00 || Comments || Link || E-Mail|| [336064 views] Top|| File under: Commies
Two men gunned down in southern Thailand
[Bangkok Post] Two men were gunned down and a woman critically wounded in two separate shootings in Narathiwat province on Monday night.

Around 9:51 p.m., Pol Lt Uthai Phanthong received a report of a shooting at a house in Rueso district. He led a security force to the scene and found Mahama Nasae Samae lying dead in front of the house.

Muhammad Kaseng, the dead man's brother-in-law, told police that Mahama Nasae, his sister-in-law, Rachana Kuechi, and two neighbors were sitting and chatting in front of the house when two men showed up on a motorcycle. The driver parked the bike pretending to ask a question and the man riding pillon then took out a gun and fired five shots at them. The attackers then fled.

Mahama Nasae was hit in the head and died on the spot. Rachana was seriously injured and taken to the hospital.

Police blamed separatist terrorists militants.

Meanwhile, another shooting was reported about 10 p.m. inside a mosque in Rueso district. Witnesses reported that Rusran Wohrong and about 20 other people were praying inside the local mosque. A man who arrived riding pillion on a motorcycle walked into the mosque, pretending he was going to pray behind Rusran. Instead, the man took out a handgun, fired four shots at Rusran and then fled. The victim was hit in the head and died on the spot.
Posted by: ryuge || 10/23/2013 00:00 || Comments || Link || E-Mail|| [336063 views] Top|| File under: Thai Insurgency
Syria-Lebanon-Iran
Israel Getting Busy Over/In Lebanon
Lebanon: Israeli jets fly over country's south

[Ynet] The Lebanese news site El-Nishra reported that IDF fighter jets flew over the south of the country on Tuesday afternoon. According to the report, the planes simulated low altitude attacks

Additionally, it was reported that an Israeli drone also flew over the same area at the same time, and that Syrian air force planes are conducting attacks along the border between

Leb

and Syria.

Report: Israeli drone entered Lebanese airspace

[Ynet]

Leb

's official news agency reported that an unmanned Israeli aircraft entered the country's airspace this morning and flew over its southern region and the Baalbek area. The drone later returned to Israel, the report said.

Hezbollah website: IDF troops crossed into Lebanon

[Ynet] A website affiliated with Hezbollah reported that 15 IDF soldiers crossed into Lebanese territory and are combing the border area with the help of tracking dogs.
Posted by: trailing wife || 10/23/2013 00:00 || Comments || Link || E-Mail|| [336063 views] Top|| File under: Hezbollah
Syria air force strikes rebels near Damascus, Aleppo
[Al Ahram] Government warplanes and helicopters struck rebels Tuesday as they struggled to advance near Syria's two main cities, Damascus and Aleppo, a monitoring group said. In other developments, shelling by both loyalists and rebels killed civilians across the country, including in the capital.

"Helicopters fired explosives-laden barrels at Muban... near the town of Sfeira in the east of Aleppo province," which is a strategic flashpoint because the army has been fighting for months to secure its route into Aleppo city, said the Syrian Observatory for Human Rights.

Loyalist helicopter gunships also unleashed heavy gunfire on rebel positions near Kwayris military airport, which has been under rebel siege for months, said the

Britannia

-based monitor.

In Aleppo city, warplanes carried out an air strike on the battered Bab Nairab neighbourhood, scene of a horrific regime missile strike in July that killed at least 29 people, mostly children.

As

festivities

raged on in Damascus's Jobar, Qabun and Barzeh neighbourhoods, the army pressed its bid to crush the rebels' positions on the city's outskirts.

Days after advancing rebels broke through near Mleiha, southeast of Damascus, the air force unleashed an air strike on the area, said the Observatory.

Mleiha is important because it lies near pro-regime areas in the capital, which the army is trying to secure from rebel attacks.

According to state news agency SANA, at least two people were killed in a shelling attack against Jaramana, a majority Christian-Druze neighbourhood in southeastern Damascus firmly under regime control.

The Observatory confirmed the attack, saying one of those killed was a child.

Violence also raged further south, with army shelling on Inkhil in Daraa province killing a man and a child from the same family, said the group.

In the central province of Homs, warplanes were deployed to strike rebels fighting troops in countryside areas that are important because they lie near the Lebanese border and just northeast of Damascus.

Posted by: Fred || 10/23/2013 00:00 || Comments || Link || E-Mail|| [336063 views] Top|| File under: Govt of Syria
13-year-old killed in Lebanon clash over Syria: Security
[Al Ahram] A 13-year-old child was killed and 11 other people

maimed

in a guanfight in

Leb

's Tripoli


...a confusing city, one end of which is located in Lebanon and the other end of which is the capital of Libya. Its chief distinction is being mentioned in the Marine Hymn...


Tuesday between supporters and opponents of Syrian
Hereditary President-for-Life Bashir Pencilneck al-Assad


Scourge of Qusayr...


, a security official said.

Clashes broke out Monday night, as an interview with Assad was being aired on television. There was relative calm on Tuesday, but fighting resumed during the evening.

"Fighting on several fronts in Jabal Mohsen and Bab al-Tebbaneh has killed a 13-year old boy and

maimed

11 other people, some of them critically," the official told AFP.

The army was deployed in the area, and shot back at the sources of fire, he added.

The 13-year-old victim was from Jabal Mohsen, a majority Alawite neighbourhood in Tripoli whose residents support Assad.

The majority of Bab al-Tebbaneh's residents are Sunni, and support the anti-Assad revolt in neighbouring Syria.

Both neighbourhoods are extremely poor and marginalised, and lack adequate medical facilities.

Sipping coffee on a roadside, Bilal Allush, a 30-year-old vegetable seller from a nearby neighbourhood, told AFP "we all want this violence to end.

"Those people fighting, they are just criminals. Meanwhile,


...back at the barn, Bossy was furiously chewing her cud and thinking...


whenever there's a clash, people like me can't work and our families suffer."

Bab al-Tebbaneh is home to Tripoli's main vegetable market, where vendors like Allush can buy in bulk.

"I couldn't go buy vegetables from the market, so I haven't made any money today. My family survives on my daily income. I have four children," he said.
Posted by: Fred || 10/23/2013 00:00 || Comments || Link || E-Mail|| [336063 views] Top|| File under:
Who's in the News
42
[untagged]
7
Arab Spring
3
Govt of Pakistan
3
Govt of Syria
1
al-Shabaab
1
al-Qaeda in Pakistan
1
Boko Haram
1
Commies
1
Govt of Iran
1
al-Qaeda in Arabia
1
Govt of Sudan
1
Thai Insurgency
1
Hezbollah
1
Islamic Emirate of Caucasus
1
Islamic Jihad
1
Palestinian Authority
1
Pirates
1
Taliban
1
al-Qaeda in Sinai Peninsula
Bookmark
E-Mail Me
The Classics
The O Club
Rantburg Store
The Bloids
The Never-ending Story
Thugburg
Gulf War I
The Way We Were
Bio
Merry-Go-Blog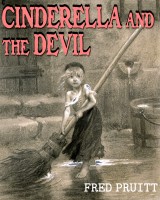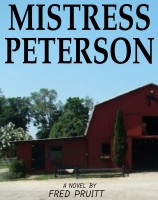 On Sale now!


A multi-volume chronology and reference guide set detailing three years of the Mexican Drug War between 2010 and 2012.

Rantburg.com and borderlandbeat.com correspondent and author Chris Covert presents his first non-fiction work detailing the drug and gang related violence in Mexico.

Chris gives us Mexican press dispatches of drug and gang war violence over three years, presented in a multi volume set intended to chronicle the death, violence and mayhem which has dominated Mexico for six years.
Click here for more information


Meet the Mods
In no particular order...


Steve White
Seafarious
tu3031
badanov
sherry
ryuge
GolfBravoUSMC
Bright Pebbles
trailing wife
Gloria
Fred
Besoeker
Glenmore
Frank G
3dc
Skidmark



Better than the average link...



Rantburg was assembled from recycled algorithms in the United States of America. No trees were destroyed in the production of this weblog. We did hurt some, though. Sorry.
3.239.129.52

Help keep the Burg running! Paypal: