Africa Horn
Al Shabaab ambushes on AMISOM vehicle in Dhoobley
[Shabelle] Heavy fighting


... as opposed to the more usual name-calling or slapsy...


between Al-Shabaab



... Somalia's version of the Taliban, functioning as an arm of al-Qaeda...


and Sierra lion troops which are part of AU mission in Somalia "AMISOM" broke out in Dhoobley in lower Juba region, reports said.

The fighting sparked several hours erupted after Al Qaeda linked Al-Shabaab

hard boyz

ambushed on a military convoy which was travelling Dhoobley area as the caused unconfirmed casualties.

Al-Shabaab and Sierra lion forces used heavy and slight weapons including mortar shells during the fighting.

Both officials from Al-Shabaab and Sierra lion forces were unavailable to reach on the phone for comments on the ambush attack.

So the exact figures of the casualties are yet to be established by local authority.

Posted by: Fred || 10/30/2013 00:00 || Comments || Link || E-Mail|| [10793 views] Top|| File under: al-Shabaab
Africa North
Suicide blast in Tunisian resort of Sousse
[BBC.CO.UK] There has been a suicide

kaboom

in the Tunisian Mediterranean resort town of Sousse on a beach in front of a hotel, officials say.


"That's 'Sou-SAY!'"


A hotel employee told the BBC that the blast occurred at 09:45 local time (08:45 GMT) and that no-one was hurt except for the bomber.

Meanwhile,
...back at the dirigible, the pilot and the copilot had both hit the silk.
Jack! Cynthia exclaimed. Do you know how to drive one of these things?
Jack wiped some of the blood from his knuckles. No, he said. Do you?...
security sources say police have foiled a separate plot to attack ex-President Habib Bourguiba's tomb.

Police captured the would-be

jacket wallah

before he went kaboom!.

Mr Bourguiba led Tunisia after independence from

La Belle France

; he was deposed in 1987 and died 13 years ago.

Attack 'foiled'
The blast in Sousse happened close to the Riadh Palms hotel, a receptionist told the BBC's World Update programme.

The male attacker, wearing a belt of explosives, was killed, the

News Agency that Dare Not be Named

quoted Tunisia's Tap state news agency as saying.

Witnesses said the bomber was spotted and chased away from the hotel, blowing himself up on an empty beach, the AFP news agency reported.

Sousse is a tourist destination about 140km (87 miles) south of the capital, Tunis, on the Mediterranean coast.

The former president's tomb is in Monastir, a town about 20km further south along the coast from Sousse.

"An attempted attack targeting the compound of the Bourguiba mausoleum was foiled... and a young man carrying explosives was tossed in the slammer
Youse'll never take me alive coppers!... [BANG!]... Ow!... I quit!
," Interior Ministry

front man

Mohammed Ali Laroui told AFP.

Posted by: Fred || 10/30/2013 10:54 || Comments || Link || E-Mail|| [10802 views] Top|| File under: Arab Spring
Egyptian students protest after Brotherhood leader arrested
[REUTERS] Egyptian police fired teargas at protesting students at Cairo's al-Azhar university on Wednesday hours after authorities announced the detention of

Moslem Brüderbund

leader Essam El-Erian, part of a crackdown against the Islamist movement.

Erian, deputy leader of the Brotherhood's Freedom and Justice party, was taken into custody from a residence in New Cairo where he had been in hiding, an Interior Ministry source told

Rooters

.

At the al-Azhar university's main campus, students smashed windows, hurled chairs and covered walls of an administrative building with graffiti.

"Sisi is a dog. Down, down with the lord of the army," one protester scribbled, referring to army chief General Abdel Fattah al-Sisi, who led the overthrow of President Mohammed Mursi.

One police officer yelled: "Arrest anyone you see. Bring me those kids. If you see anyone just arrest them right away."

Students at Egypt's top institution for Islamic teachings have demonstrated for weeks in support of the Islamist Mursi, whom the army toppled in July after mass protests against his rule. Demonstrations there are a sensitive matter because the institution has historically toed the government line.

Many Brotherhood leaders have been placed in durance vile
Don't shoot, coppers! I'm comin' out!
since the overthrow of Mursi, Egypt's first freely elected president. He, Erian and 13 other Brotherhood leaders are expected to go on trial on Monday on charges of inciting violence.

Posted by: Fred || 10/30/2013 10:50 || Comments || Link || E-Mail|| [10796 views] Top|| File under: Arab Spring
'Puppy Bombs' Rescued from Egyptian Violence
Unsure if this is true or just propaganda - is even the Muslim Brotherhood this psychotic?


Two puppies from Egypt were rescued just moments before they were to be used by the Muslim Brotherhood in their protests as "puppy bombs" dipped in gasoline and set on fire.


If it was Indonesia we might think they were just preparing a meal for visiting US head of state..


The revelation about the Brotherhood's cruel tactic used two weeks ago at Tahrir Square during demonstrations against the ouster of President Mohamed Morsi's was made known by Robyn Urman, a pet rescuer in Tenafly, New Jersey, as reported by CBS 2.


Posted by: Glenmore || 10/30/2013 07:18 || Comments || Link || E-Mail|| [10796 views] Top|| File under:
Attacks in Libya's Benghazi Kill Three
[An Nahar] Three people have been

rubbed out

in the eastern Libyan of Benghazi, where security forces also found the body of a kidnapped banker, security sources said Tuesday.

Benghazi was the cradle of the revolt that toppled dictator Muammar Qadaffy


...whose instability was an inspiration to dictators everywhere, but whose end couldn't possibly happen to them...


in 2011, but since the strongman's ouster it has been rocked by a wave of deadly bombings and shootings.

Late on Monday,

gunnies

opened fire on a protest tent outside a hotel, killing two people and seriously wounding five others, the source told Agence

La Belle France

Presse on condition of anonymity.

Most of the protesters were from the Al-Obaidi tribe which is demanding the authorities speed up an investigation into the killing of General Abdel Fatah Yunis al-Obaidi, the source said.

Obaidi, the rebels' military chief in 2011, was killed after being recalled from the frontline in July that year.

On the outskirts of Benghazi, security officers found the body of a kidnapped banker late on Monday, security forces

front man

Abdallah al-Zaidi said.

He said officers found the body of Abdel Latif Zwai, the director of a bank in Benghazi, at a farm in the suburbs.

Zwai had been

rubbed out

, Zaidi added, without saying when he was killed.

Kidnappers seized the banker last month, initially demanding a ransom of 10 million Libyan dinars ($8 million), before lowering it to 8 million dinars, a source close to the victim told AFP.

In other attacks,

gunnies

on Tuesday

rubbed out

a civilian working for the head of a brigade of ex-rebels that fought Qadaffy, Zaidi said.

Posted by: Fred || 10/30/2013 00:00 || Comments || Link || E-Mail|| [10793 views] Top|| File under: Arab Spring
Egypt arrests ex-army officer in connection with Interior Minister attack
[Al Ahram] Egyptian authorities have tossed in the calaboose
Drop the heater, Studs, or you're hist'try!
an Islamist

myrmidon

incarcerated
Drop the rosco, Muggsy, or you're one with the ages!
over the

liquidation

of former Egyptian president Anwar Sadat, for plotting

kaboom

s on behalf of Al-Qaeda since his release from prison in 2012, security sources said on Tuesday.

Nabil Al-Maghraby, a former naval intelligence officer who the sources said was a key Al-Qaeda operative, was arrested on Sunday. He has been linked to an ex-army major who tried to assassinate the Interior Minister in September, the sources said.

Maghraby had been released from jail after serving 31 years for taking part in the 1981

liquidation

of Sadat. The Egyptian leader was killed by Islamist members of the military opposed to his 1979 peace treaty with Israel.

Since then, Egypt has been highly sensitive about Islamists infiltrating its armed forces, the biggest in the Arab world.

Maghraby was arrested in the northern Delta town of Qalubiya, 35 km (20 miles) from Cairo.

"He has been arrested for being a part of a terrorist organization and for planning

kaboom

s in the country," one of the sources said.

Authorities believe he was a close associate of former army major Waleed Badr, who allegedly went kaboom! on September 5 in a failed attempt
Curses! Foiled again!
to kill the Interior Minister in Cairo.

A Sinai-based Islamist

myrmidon

group called Ansar Bayt Al-Maqdis released a farewell video of Badr urging

Musselmen

s to kill government officials in Egypt, a strategic US ally.

Al-Qaeda-linked Islamist

snuffies

based in the Sinai have stepped up attacks on soldiers and police since the army deposed Islamist President Mohammed Morsi
...the former president of Egypt. A proponent of the One Man, One Vote, One Time principle, Morsi won election after the deposal of Hosni Mubarak and jumped to the conclusion it was his turn to be dictator...
in July amid mass nationwide protests against him.

The majority of the attacks have been carried out in the largely lawless Sinai Peninsula, but some attacks like the one on the Interior Minister have raised fears that an Islamist insurgency is taking hold elsewhere.

Maghraby was released from jail in 2012 after Morsi pardoned about 100 political prisoners, mostly Islamists.
Posted by: Fred || 10/30/2013 00:00 || Comments || Link || E-Mail|| [10794 views] Top|| File under: al-Qaeda
Egypt police fires bird-shots, tear gas at student march
[Al Ahram] Security forces fired teargas and bird-shots to disperse a student protest against the country's interim leadership at Cairo University on Tuesday.

Students opposing what they say was a "coup" against former president Mohammed Morsi
...the former president of Egypt. A proponent of the One Man, One Vote, One Time principle, Morsi won election after the deposal of Hosni Mubarak and jumped to the conclusion it was his turn to be dictator...
have been staging protests on campus over the past few weeks. Since the army ousted Morsi in July amid nationwide protests against his rule, his supporters have been demonstrating against the current government and calling for his reinstatement.

On Tuesday, hundreds of students started a march from the House of Sciences on campus to nearby Giza Square, where a pro-Morsi Islamist camp was staged for weeks before police forcibly dispersed it in August.

An eyewitness told Ahram Online that Central Security Forces (CSF) cut off the march on its way to Giza near the Faculty of Engineering and fired warning bird-shots in the air.

"When the march did not move back, CSF fired teargas and bird-shots at the students," eyewitness Mohammed El-Shafie, student at the Faculty of Arts, said.

"I saw injuries, but they were minor," he added.

Scuffles continued between security and students before they returned to campus. Tensions did not subside, however, with further fights breaking out between protesting students and their opponents.

Campus security reportedly intervened to end the melee.

Police also fired teargas at a student protest that marched outside Al-Azhar University campus on Monday, leaving three people injured. However,


some people are alive only because it's illegal to kill them...


students continued to protest on Tuesday on university grounds.

Meanwhile,


...back at the saw mill, Scarface Al had tied Little Nell to the log and was about to turn on the buzz saw...




Rooters

' Aswat Masriya website reported that similar scuffles took place in several universities nationwide on Tuesday.

Clashes broke out between pro-Morsi students, mainly loyalists of the

Moslem Brüderbund

, from which he hails, and their opponents at Helwan University.

Hundreds of students and professors also protested in Upper Egypt's Assiut University.

Dozens of students have been tossed in the slammer
Drop the rosco, Muggsy, or you're one with the ages!
nationwide in recent protests.

Posted by: Fred || 10/30/2013 00:00 || Comments || Link || E-Mail|| [10793 views] Top|| File under: Arab Spring
Tunisia Launches 'Huge' Operation to Hunt Jihadists
[An Nahar] Tunisia's army launched a "huge" operation to track down jihadists in the central Sidi Bouzid region Tuesday, the defense ministry said, after

snuffies

killed six

coppers

in the area last week.

"A huge military operation was launched on Tuesday in the hills of Sidi Ali Ben Aoun," a district of the Sidi Bouzid region, ministry

front man

Taoufik Rahmouni said, quoted by the official TAP news agency.

The army has deployed tanks and helicopters to support the operation aimed at hunting down "terrorists," he added.

Sidi Ali Ben Aoun is seen as a bastion of support for Salafism, an ultraconservative brand of Sunni Islam. Khatib Idrissi, a key figure in Salafist circles, lives in the area.

Militants killed six

coppers

in the area last Wednesday, and security forces have tossed in the calaboose
You have the right to remain silent...
eight men they say took part in the attack, according to the interior ministry.

National guard units also killed an Algerian jihadists and seized explosives and weapons when they captured the eight men, the interior ministry has said.

Since the uprising that ousted Zine El Abidine Ben Ali's regime in 2011, the country has been hit by rising violence blamed on jihadist groups suppressed under the veteran strongman.

In October alone, nine members of the security forces have been killed in

festivities

with what the government calls "terrorist" groups.

Posted by: Fred || 10/30/2013 00:00 || Comments || Link || E-Mail|| [10793 views] Top|| File under: Ansar al-Sharia
Africa Subsaharan
French Hostages Freed after 3-Year Kidnap Ordeal in Niger
[An Nahar] Four

kidnapped Frenchies

who were kidnapped by al-Qaeda in the Islamic Maghreb in northern Niger in 2010 have been released, President Francois Hollande


...the Socialist president of La Belle France, an economic bad joke for la Belle France but seemingly a foreign policy realist...


said Tuesday.

"I have some good news. I just learned from Niger's president that our four hostages in the Sahel, the Arlit hostages, have been released," Hollande said on a visit to Bratislava.



Frenchies

Thierry Dol, Daniel Larribe, Pierre Legrand and Marc Feret were working for French nuclear giant Areva when they were kidnapped on September 16, 2010, from a uranium compound in Arlit, north-central Niger.

Hollande spoke of "three years of trials for the kidnapped men, who were held by unscrupulous captors", and of "three years of suffering for the families who lived through a nightmare and are now relieved."

"I want to express my gratitude to Niger's president, who was able to obtain the release of our countrymen."

A source close to Hollande said the former hostages were in satisfactory health.

"We can't say that they're in great health but their health is fine," the source said.

Foreign Minister Laurent Fabius and Defense Minister Jean-Yves Le Drian were in Niger's capital Niamey to recover the ex-hostages, the foreign ministry said.

Foreign ministry sources said the four had arrived at the airport in Niamey and would be returning to

La Belle France

on Wednesday.

Legrand's aunt, Brigitte Laur, told Agence

La Belle France

Presse the news was unbelievable after so long.

"I'm happy, excited," said Laur, whose 28-year-old nephew is the youngest of the hostages.

"We waited for so long," she said, her voice breaking. "After three years it's hard to believe."

The news of their release came days after regional security sources in the Malian town of Gao reported the presence of envoys in the Sahel "to speed up negotiations towards freeing the

kidnapped Frenchies

".



La Belle France

however had "officially denied" sending envoys.

Three other people who were kidnapped at the time -- Daniel's wife Francoise Larribe, a Togolese and a Madagascan -- were freed in February 2011.

AQIM had demanded at least 90 million euros ($124 million) for the release of the remaining hostages.

Posted by: Fred || 10/30/2013 00:00 || Comments || Link || E-Mail|| [10793 views] Top|| File under: al-Qaeda in North Africa
Arabia
Yemen Arrests 'Dangerous' al-Qaida Militant
[An Nahar] Yemeni authorities tossed in the slammer
I ain't sayin' nuttin' widdout me mout'piece!
on Tuesday "one of the most dangerous" al-Qaeda

hard boyz

in the country's southeast, state news agency Saba reported.

"The arrested terrorist Omar Salem is involved in the

liquidation

of the deputy head of the military college General Ali bin Freyjan" who was killed earlier this month, Saba quoted a military official as saying.

Salem was arrested in Ghayl Bawazir in the southeastern province of Hadramawt after authorities received a tip-off about his whereabouts, the source said.

Posted by: Fred || 10/30/2013 00:00 || Comments || Link || E-Mail|| [10793 views] Top|| File under: al-Qaeda in Arabia
China-Japan-Koreas
China calls Tiananmen crash 'terrorist attack'
[USATODAY] Police in China have tossed in the slammer
Yez got nuttin' on me, coppers! Nuttin'!
five suspects linked to the Monday crash in Tiananmen Square in what they have described as a "violent terrorist attack," the state Xinhua News Agency reported.

Xinhua reported that the suspects were taken into custody about 10 hours after the crash that killed two nearby tourists and injured 40.

Usmen Hasan, his mother and wife -- said to be the occupants of the sport-utility vehicle -- were also killed in the crash in which their vehicle barreled through crowds and burst into flames near the portrait of Mao Zedong on Tiananmen Gate.

Posted by: Fred || 10/30/2013 10:52 || Comments || Link || E-Mail|| [10796 views] Top|| File under:
Fires Rip Through N.Korean Arms Facilities
North Korean authorities are investigating recent fires at an arms factory and a train transporting military goods, sources said Monday. They said a huge fire broke out early this month on a train carrying military uniforms in Ryanggang Province, which is home to the North's armaments industry, causing considerable losses.


Was there an earth-shattering kaboom?

In September, a fire broke out in an arms factory in North Pyongan Province. Both happened near the border with China.

One source said it remains unclear what caused the fires and whether they are related, but they could have been the result of minor resistance to the regime of Fat Boy Kim Jong-un.

The regime still has a firm grip on officials, soldiers and the public at large, making it extremely difficult to organize any major resistance. But sources say disgruntled citizens may be venting their frustration with arson targeting key facilities.
Posted by: Steve White || 10/30/2013 00:00 || Comments || Link || E-Mail|| [10793 views] Top|| File under: Commies
India-Pakistan
Grenade blasts kill one, injure one in Sindh cities
[Dawn] At least one man was killed and another injured in a string of hand grenade/cracker blasts in two towns of Sindh province on Tuesday night, DawnNews reported.

A retired employee of Hyderabad local government was killed in a suspicious blast near a local restaurant near the city's busy Market Chowk close to Civil Hospital.

An eye witness told Dawn.com that "something" was hurled near the Quetta Star Hotel from a Suzuki pickup, killing the man now identified as Tariq Lodhi.

Meanwhile,


...back at the pie fight, Bella opened her mouth at precisely the wrong moment...


two more cracker/grenade blasts in Qasimabad and near Haider Chowk spread fear among the residents of the city. A person was injured in the latter.

In a separate incident, a

cycle of violence

was destroyed after four hand grenade blasts in Dadu -- another town of Sindh province of which Bloody Karachi


...formerly the capital of Pakistain, now merely its most important port and financial center. It is among the largest cities in the world, with a population of 18 million, most of whom hate each other and many of whom are armed and dangerous...


is the capital.

Nature of the blasts was not ascertained, however, they can be linked to Wednesday's strike, called by banned Jeay Sindh Muttahida Mahaz (JSSM) against Pakistain Protection Ordinance-2013.
Posted by: Fred || 10/30/2013 00:00 || Comments || Link || E-Mail|| [10793 views] Top|| File under:
Three security men hurt in Tank blast
[Dawn] Three

coppers

suffered injuries in a roadside blast near Manzai area in Tank district early on Monday.

Official sources said that a mine clearing squad was leading a security forces convoy on Tank-Wana Road when it was targeted with an

bomb

planted by unidentified persons along the roadside near Manzai area at 8:30am.

Three

coppers

of the bomb disposal unit received critical injuries in the blast. They were taken to the base camp hospital in Manzai from where they were referred to Dera Ismail Khan


... the Pearl of Pashtunistan ...


. The names of the injured soldiers could not be ascertained.

In
Mohmand Agency


... Named for the Mohmand clan of the Sarban Pahstuns, a truculent, quarrelsome lot. In Pakistain, the Mohmands infest their eponymous Agency, metastasizing as far as the plains of Peshawar, Charsadda, and Mardan. Mohmands are also scattered throughout Pakistan in urban areas including Karachi, Lahore, and Quetta. In Afghanistan they are mainly found in Nangarhar and Kunar...


, security forces defused on Monday an improvised

bomb

planted by unidentified persons in Ambar tehsil.

Sources said the device was spotted by local people, who informed the authorities about it. The security personnel reached the area and defused the device safely.

Security forces also conducted a search operation in different areas after the incident, but there was no report of any arrest till filing of this report.

In Beautiful Downtown Peshawar


...capital of Khyber Pakhtunkhwa (formerly known as the North-West Frontier Province), administrative and economic hub for the Federally Administered Tribal Areas of Pakistan. Peshawar is situated near the eastern end of the Khyber Pass, convenient to the Pak-Afghan border. Peshawar has evolved into one of Pakistan's most ethnically and linguistically diverse cities, which means lots of gunfire.


, police claimed to have foiled a sabotage attempt, seized

kaboom

and nabbed
Into the paddy wagon wit' yez!
four accused during a raid on a house in Badbher area on Monday.

According to Badbher SHO Abidur Rehman, the arrested persons, who belonged to tribal areas, kept the explosives to carry out sabotage act anywhere in the district.

The arrested persons were identified as Niaz, Sher Zaman, Haji Habib and Asif.

The explosives, he said, were packed in 42 plastic bags. A case against the accused was registered under Terrorism Act.

Posted by: Fred || 10/30/2013 00:00 || Comments || Link || E-Mail|| [10793 views] Top|| File under: TTP
Israel-Palestine-Jordan
Parts Of Route 70 Closed After Explosives Found
[Ynet] Route 70 in the area of the Danun junction was temporarily closed to allow for the clearing of two explosive charges found near the home of a resident of Sheikh Danun.

According to suspicions, the 50-year-old man hid the charges, together with other weapons. He was jugged
Youse'll never take me alive coppers!... [BANG!]... Ow!... I quit!
along with his three children. After the explosives were checked the road was reopened to traffic.
Posted by: trailing wife || 10/30/2013 00:00 || Comments || Link || E-Mail|| [10793 views] Top|| File under:
Syria-Lebanon-Iran
Iran says four rebels killed in fresh Pak border clash
[Dawn] Iranian security forces have killed in a fresh clash four members of an

krazed killer

rebel group behind an attack that left 14 Iranian border guards dead, a top border guard commander said Tuesday.

"We clashed with Jaish-ul Adl and killed four of them," the Fars news agency quoted brigadier general Hossein Zolfaqari, commander of Iran's border guards, as saying.

According to the report, the clash took place near the town of Mirjaveh, close to the border with Pakistain in restive southeast Iran, some 1,200 kilometres (745 miles) from Tehran. Zolfaqari did not say when it took place.

Jaish-ul Adl, a rebel group formed last year whose name means Army of Justice in Arabic, has

grabbed credit

for the

bushwhack

on Friday in the mountains of Sistan-Baluchestan in the restive southeast.

The attack killed 14 border guards and

maimed

another seven.

Iran in retaliation said it had executed 16 "rebels" -- eight

gunnies

and eight

narco

s, all of whom had been on death row, according to Iranian media.

"Whatever measure they take against us, our response will be more crushing," Zolfaqari said.

In a press briefing in the afternoon, he said that 20 "

bandidos

" had been killed in 67

festivities

near the border since March 2013, the Mehr news agency reported.

The general also warned that Iran "reserves the right to pursue the

bandidos

on Pak soil," adding that his unit had informed its Pak counterparts of this, Mehr added.

Tehran has demanded Islamabad take "measures to control the borders more seriously," saying the

bully boyz

had crossed from Pakistain and fled back across the border after the attack.

Iran says it plans to exert more pressure on Pakistain to prevent such attacks.

"A deputy interior minister will visit Pakistain to discuss the attack," foreign ministry spokeswoman Marzieh Afkham said Tuesday during her weekly briefing.

Another

bad boy

group, Jundallah, Arabic for Soldiers of God, has also launched deadly attacks on civilians and officials in the southeast.

Iran captured and hanged its leader, Abdolmalek Rigi, in June 2010.

The restive region near the Pak border is home to a large community of minority Sunni

Moslem

s, unlike the rest of Shia-dominated Iran.

Drug traffickers and

bully boyz

have clashed with Iranian forces in the region on several occasions.

Posted by: Fred || 10/30/2013 00:00 || Comments || Link || E-Mail|| [10793 views] Top|| File under: Govt of Iran
Syrians on trial in Jordan over bid to smuggle detonators
[Al Ahram] Three Syrians went on trial in Jordan on Tuesday for allegedly trying to smuggle 36 remote control detonators into their country to help anti-government rebels, a court official said.

"The three suspects pleaded not guilty


"Wudn't me."


at the start of their state security court trial," he told AFP, adding that the case was adjourned until November 13.

"They are accused of carrying out acts which the government disapproves that would harm Jordan's relations with another country, exposing the kingdom to the danger of reprisal acts and entering Jordan illegally," he said.

They face up to five years in jail each if convicted.

The official said the men crossed the border illegally into Jordan in July.

Two of them settled in the northen city of Irbid while the third sought shelter in the Zaatari refugee camp near Syria's border, which is home to around 120,000 Syrian refugees.

"They started to communicate with some members of the Free Syrian Army in order to smuggle 36 detonators," the official said.

The suspects were enjugged
I ain't sayin' nuttin' widdout me mout'piece!
in "an ambush" on September 1.

Posted by: Fred || 10/30/2013 00:00 || Comments || Link || E-Mail|| [10793 views] Top|| File under: Govt of Syria
Assad Sacks Deputy PM, Issues General Amnesty
[An Nahar] Syrian
Hereditary President-for-Life Bashir Pencilneck al-Assad


Leveler of Latakia...


on Tuesday sacked his vice premier who had been absent without leave and held unauthorized meetings abroad, the official SANA news agency said.

The move follows media reports that Qadri Jamil, a vice premier for economic affairs, had met with the U.S. pointman for Syria, Ambassador Robert Ford, on Saturday in Geneva to discuss proposed peace talks.

SANA said Jamil was sacked after an "absence without authorization from his post" as well as "activities and meetings outside the country without authorization from the government."

According to a political source in Syria, Jamil had proposed joining the opposition delegation to peace talks and that Ford had said he could not represent both sides at once.

Opposition National Coalition

front man

Louay Safi said the incident showed that "the regime is in the process of falling apart... Qadri Jamil perhaps felt the ship is sinking."

A Lebanese newspaper reported that Jamil and his family have been living for the past several weeks in Moscow, where the former member of the Syrian communist party had studied economics.

Jamil later founded his own party, the People's Will, which participated in peaceful pro-democracy demonstrations in 2011 that escalated into a rebellion after a crackdown by Assad.

As part of the tolerated domestic opposition, he helped draft a new constitution last year and then participated in legislative elections before being named vice premier.

The United States and Russia have been struggling to convince Syria's warring parties to attend peace talks in Geneva next month aimed at ending the civil war, which has killed an estimated 115,000 people.

U.N.-Arab League


...an organization of Arabic-speaking states with 22 member countries and four observers. The League tries to achieve Arab consensus on issues, which usually leaves them doing nothing but a bit of grimacing and mustache cursing...


envoy Lakhdar Brahimi was in Damascus Tuesday as part of a regional tour to rally support for the talks following a rare U.S.-Russian accord to dismantle Syria's chemical weapons.

The talks remain in doubt, however, with Syria's increasingly fractured rebels having yet to say whether they will attend.

The National Coalition has said it will not take part in the Geneva talks unless Assad's resignation is on the table -- a demand rejected by Damascus -- while several rebel groups have warned that anyone who attends will be considered a traitor.

Assad has also cast doubt on the talks, and has said he will not negotiate with any group tied to the rebels fighting his forces or to foreign states.

Meanwhile,


...back at the palazzo, Count Guido stepped from behind the suit of armor, rapier in hand. Ciccolini snarled and reached for his own weapon...


SANA said Assad issued a general amnesty for crimes committed before October 29, 2013.

Posted by: Fred || 10/30/2013 00:00 || Comments || Link || E-Mail|| [10793 views] Top|| File under: Govt of Syria
Terror Networks
Terrorist Attacks And Deaths Hit Record High, Report Shows
[CNN] As terrorism increasingly becomes a tactic of warfare, the number of attacks and fatalities soared to a record high in 2012, according to a new report obtained exclusively by CNN.

More than 8,500 terrorist attacks killed nearly 15,500 people last year as violence tore through Africa, Asia and the Middle East, according to the National Consortium for the Study of Terrorism and Responses to Terrorism.

That's a 69% rise in attacks and an 89% jump in fatalities from 2011, said START, one of the world's leading terrorism-trackers.

Six of the seven most deadly groups are affiliated with al Qaeda, according to START, and most of the violence was committed in

Moslem

-majority countries.

The previous record for attacks was set in 2011 with more than 5,000 incidents; for fatalities the previous high was 2007 with more than 12,800 deaths.
Posted by: trailing wife || 10/30/2013 00:00 || Comments || Link || E-Mail|| [10793 views] Top|| File under: al-Qaeda
Who's in the News
32
[untagged]
13
Arab Spring
5
Govt of Syria
4
Govt of Pakistan
2
al-Shabaab
2
al-Qaeda
2
PLO
2
Govt of Iran
2
Commies
1
Islamic State of Iraq & the Levant
1
Ansar al-Sharia
1
Govt of Sudan
1
Hezbollah
1
al-Qaeda in Arabia
1
TTP
1
al-Qaeda in Pakistan
1
al-Qaeda in North Africa
Bookmark
E-Mail Me
The Classics
The O Club
Rantburg Store
The Bloids
The Never-ending Story
Thugburg
Gulf War I
The Way We Were
Bio
Merry-Go-Blog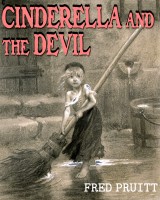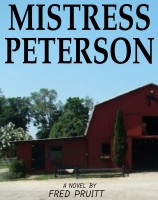 On Sale now!


A multi-volume chronology and reference guide set detailing three years of the Mexican Drug War between 2010 and 2012.

Rantburg.com and borderlandbeat.com correspondent and author Chris Covert presents his first non-fiction work detailing the drug and gang related violence in Mexico.

Chris gives us Mexican press dispatches of drug and gang war violence over three years, presented in a multi volume set intended to chronicle the death, violence and mayhem which has dominated Mexico for six years.
Click here for more information


Meet the Mods
In no particular order...


Steve White
Seafarious
tu3031
badanov
sherry
ryuge
GolfBravoUSMC
Bright Pebbles
trailing wife
Gloria
Fred
Besoeker
Glenmore
Frank G
3dc
Skidmark



Better than the average link...



Rantburg was assembled from recycled algorithms in the United States of America. No trees were destroyed in the production of this weblog. We did hurt some, though. Sorry.
34.229.119.176

Help keep the Burg running! Paypal: