Africa Horn
Fugitive former chief arrested in Mogadishu
MOGADISHU -- Federal Government of Somalia's security forces have arrested fugitive former Custodial Corps Chief in Mogadishu on Wednesday according to government officials, Garowe Online reports.

Abdi Mohamed Ismael- who served as the Somali Federal Government Chief of custodial corps was previously sentenced to life in prison by the national military court after he was charged with releasing Al Shabaab fighters from Mogadishu central prison last year.

Speaking to the media in Mogadishu, head of the Somali Criminal Investigation Department (CID) Saed Ahmed Kadiye said that security agencies have been tracking Ismael and finally it was succeeded to capture him as a fugitive from Mogadishu's Madina district.

"Abdi got life sentence after he began to closely work with Al Shabaab and he escaped from the country," Kadiye said.

Ismael fled to Borame town in Somalia's separatist region of Somaliland and Somalia Federal Government revoked his General status as he was branded as a traitor, sources said.

Despite overhauls, Al Qaeda linked Al Shabaab group is said to have secret agents in Somali security agencies.
Posted by: Steve White || 10/31/2013 00:00 || Comments || Link || [336064 views] Top|| File under:
Africa North
Islamists Shell Troop-Heavy Area around Mali's Gao Airport
[An Nahar] Islamists fired shells on Wednesday towards airport in Gao, Mali's second-largest city, but did not cause any casualties, a source from the Malian army headquarters said.

"The Islamists fired shells towards the airport in Gao" where French and Malian soldiers are stationed, the source said.

There were no victims and the situation had been brought under control, the source added, as French army helicopters were dispatched to chase the

myrmidon

s.

The attack is just the latest to hit Mali's north in recent weeks in the aftermath of a French military intervention in January to oust

gang

s linked to al-Qaeda that had occupied the vast desert north for the previous nine months.

Under heavy attack in the cities of Gao, Timbuktu and Kidal, the Islamists retreated into the desert and the cover of the Ifoghas mountains.

But the fragile peace did not last, and on September 28 the

Death Eaters

resumed their deadly insurgency, killing a dozen civilians and U.N. peacekeepers across the north in three weeks.

Jihadists

maimed

two civilians and killed a Malian soldier when they blew up a bridge and fired rockets on Gao in October.

Posted by: Fred || 10/31/2013 00:00 || Comments || Link || [336064 views] Top|| File under: al-Qaeda in North Africa
Car Bomb Blows Up in Egypt's Sinai
[An Nahar] A

boom-mobile

intended for Egyptian troops in the Sinai went kaboom! on Wednesday without causing any injuries, security officials said.

The bomb near the north Sinai town of Sheikh Zuwayid was discovered before the planned attack.

It blew up as a bomb squad team approached the car, but did not cause any injuries, the sources said.

The sources said the military was tipped off to the bomb by a

bad boy

locked away
Keep yer hands where we can see 'em, if yez please!
after trading gunfire with soldiers earlier in the day.

The military has sent armor and helicopters in the desert and mountains north of the peninsula to crush a

bad boy

insurgency since the army overthrew president Mohammed Morsi
...the former president of Egypt. A proponent of the One Man, One Vote, One Time principle, Morsi won election after the deposal of Hosni Mubarak and jumped to the conclusion it was his turn to be dictator...
in July.

Posted by: Fred || 10/31/2013 00:00 || Comments || Link || [336064 views] Top|| File under: al-Qaeda in Sinai Peninsula
Tunisia Arrests 5 Salafist 'Terrorists' over Attacks
[An Nahar] Tunisian security forces nabbed
... anything you say can and will be used against you, whether you say it or not...
five Salafist "terrorists" implicated in two failed attacks on Wednesday in resort towns on Tunisia's eastern coast, the interior ministry announced.

"The interior ministry's special forces have arrested five

gunnies

with direct links to the assailants who tried to carry out simultaneous terrorist attacks in Sousse and Monastir," a statement said.

Ministry

front man

Mohammed Ali Laroui said those behind the attacks belonged to Ansar al-Sharia


...a Salafist militia which claims it is not part of al-Qaeda, even though it works about the same and for the same ends. There are groups of the same name in Tunisia and Yemen, with the Tunisian version currently most active...


, Tunisia's main Salafist movement, which the authorities have designated a "terrorist organization" with ties to al-Qaeda.

He did not specify whether the 18-year-old man enjugged
Drop the heater, Studs, or you're hist'try!
on Wednesday morning as he was trying to carry out a

suicide kaboom

at the tomb of former president Habib Bourguiba in Monastir was among the five arrested.

Police also seized "a large quantity of explosives" in a clifftop house near the marina in the resort town, according to local radio station Shems FM.

And police were sweeping the area looking for an accomplice to the would-be bomber.

In addition to the thwarted attack in Monastir, a suspected jihadist went kaboom! on a beach in Sousse after guards chased him from a hotel when he tried to enter through a back door.

Posted by: Fred || 10/31/2013 00:00 || Comments || Link || [336075 views] Top|| File under: Salafists
Sharara oilfield in Obari closed by Tuareg protesters
[Libya Herald] The management at Sharara oil field closed it yesterday evening because of security concerns after a number of locals from the nearby town of Obari staged a protest inside the field. The shutdown was advised by Petroleum Facilities Guards. However,


a clean conscience makes a soft pillow...


this evening, its reopening with 24 hours was predicted by the oil minister Abdulbari Al-Arusi who flew to the field to discussion the issue with supervisors.

The field is run by Akakus Oil, the joint venture between Spain's Repsol and the National Oil Corporation.

He has been reported by the Libyan news agency LANA saying that he had discussed plans to secure the field with the Defence and Interior Ministry as well as with the Petroleum Facilities Guard. Arousi used the occasion to warn of the consequences of interfering with Libya's main source of income.

Earlier a local Tebu man from Obari, Youssef Ali, told the Libya Herald that the protesters were mostly Tuaregs from the nearby area of Wadi Al-Hayat. They were demanding that they be given National ID numbers as well as that their language of be given official status in the new constitution.

"They are protesting against the marginalisation of Obari," he added. "They used force to close the oilfield," he claimed, adding that they had gone to the oil field with heavy weapons.

"The head of security gave them a deadline of 24 hours to leave", he stated.
Posted by: Fred || 10/31/2013 00:00 || Comments || Link || [336063 views] Top|| File under: Arab Spring
Brotherhood's El-Erian detained for 30 days
[Al Ahram] Prosecutors have ordered the detention of Essam El-Erian for 30 days pending investigations into charges of instigating street

festivities

.

The vice president of the

Moslem Brüderbund

's Freedom and Justice Party will be held for 15 days over

festivities

between local residents and supporters of Mohammed Morsi
...the former president of Egypt. A proponent of the One Man, One Vote, One Time principle, Morsi won election after the deposal of Hosni Mubarak and jumped to the conclusion it was his turn to be dictator...
in Giza's Bayn Al-Sarayat district in July, and for a further 15 days over

festivities

near Giza's Al-Istiqama Mosque in August.

He denies the charges.

In September, El-Erian was charged in absentia for his alleged involvement in

festivities

in Giza's Al-Bahr Al-Azam district in July.

He also faces separate charges of inciting the murder of protesters on several other occasions, including at the Ittihadiya presidential palace in December 2012 and at the Brotherhood headquarters in June 2013. A number of other Brotherhood leaders are being investigated on the same charges.

Security forces locked away
Yez got nuttin' on me, coppers! Nuttin'!
El-Erian at a flat in Cairo's Fifth Settlement suburb in the early hours of Wednesday.

Posted by: Fred || 10/31/2013 00:00 || Comments || Link || [336076 views] Top|| File under: Arab Spring
25 arrested in Azhar University clashes Wednesday
[Al Ahram] Protesters stormed an administration at Al-Azhar University building after they demonstrated in support of Mohammed Morsi
...the former president of Egypt. A proponent of the One Man, One Vote, One Time principle, Morsi won election after the deposal of Hosni Mubarak and jumped to the conclusion it was his turn to be dictator...
on Wednesday.

Twenty-five were tossed in the clink
Drop the rosco, Muggsy, or you're one with the ages!
amid

festivities

with security, judicial officials told Ahram Arabic news website.

According to the lawyer representing those arrested, only eight of them are Azhar students. This was confirmed by a security source, who added that many protesters had entered the campus illegally.

Security forces were allowed onto campus upon the request of the university's President, after

festivities

escalated in the second week of protests at the university.

Morsi supporters calling for his reinstatement stormed the administration building Wednesday and threw documents out of the windows. According to a security official quoted by state television


... and if you can't believe state television who can you believe?


, protesters held the university president and some of the staff inside the building against their will.

Eye-witnesses told Ahram Online

news hound

at the scene that university security forces had initially used water cannons in an unsuccessful attempt to disperse the protesters.

Ahram Online

news hound

also heard gunshots during the melee.

Both parties claimed the other side had started the

festivities

. Student protesters told Ahram Online they were demonstrating peacefully when security opened water cannons against them. University security denied the allegations.
No, no! Certainly not!
and said they had reacted to protesters hurling stones.

Posted by: Fred || 10/31/2013 00:00 || Comments || Link || [336066 views] Top|| File under: Arab Spring
Two killed, five critically injured in shooting at Benghazi protest
[Libya Herald] Two people were killed and a further five critically-

maimed

last night when

gunnies

opened fire on a group of protestors outside Benghazi's Tibesti Hotel.

The protestors were in a tent erected outside the hotel when two masked

gunnies

shot up

around 9.30 pm, Spokesman for Benghazi Joint Security Room (BJSR), Abdullah Zaidi, told the Libya Herald. The

gunnies

immediately

beat feet from

the scene of crime, he said.

Seven

maimed

people were brought to the hospital at 10 pm last night, according to the head of Jalaa Hospital media office, Fadia Barghathi. Two of them died shortly after they arrived, she said, and the others remain

at death's door

s in the hospital's intensive care unit.

Zaidi said the protestors were a group from the Ubaidi tribe, who were staging a peaceful protest demanding investigations into the killing of Major-General Abdel-Fattah Younis. The former Chief of Staff and two colleagues were murdered on 28 July 2011.

The BJSR was investigating the attack on the protestors, Zaidi said, and had found a number of vehicles believed to be associated with the incident.
Posted by: Fred || 10/31/2013 00:00 || Comments || Link || [336065 views] Top|| File under: Arab Spring
Africa Subsaharan
Massive Battle Leaves 128 Dead As Islamic Militants Attack Nigerian Forces
[GLOBAL.CHRISTIANPOST] A large-scale battle between Nigerian forces and Islamic

hard boyz

lasting over 5 hours in the state of Yobe has left 128 people dead, local sources have reported, raising questions about how much control the government has over the troubled region.

Details are still scarce about the violence that occurred late last week, but figures quoted by Nigerian military and hospitals state that 95 of the dead are

bad boy

s, 23 are soldiers and eight others are

coppers

.

Other reports claim that the military suffered 35 casualties, with a hospital source sharing with AFP on Monday that the bodies were brought to a local morgue.

Islamic terrorists, largely connected to

bad boy

group Boko Haram
... not to be confused with Procol Harum, Harum Scarum, possibly to be confused with Helter Skelter. The Nigerian version of al-Qaeda and the Taliban rolled together and flavored with a smigeon of distinctly Subsaharan ignorance and brutality...
, have been waging a war on Nigeria and the country's Christians for over four years now, targeting churches, congregations, schools and government buildings. Boko Haram has openly declared that its mission is to drive out Christians from the country, and has focused many of its attacks against followers of Christ in the northern region of Nigeria, where the population is mostly

Moslem

.

Police and resident accounts of the Islamist raids in Yobe on Thursday and Friday noted that Boko Haram fighters stormed Nigerian security forces by foot and on vehicles, launching the attack after dark. They targeted four police buildings with guns and explosives, sparking the hours-long

shootout

with the military. Witnesses said that at least two civilians

bit the dust

in the attack.

The high death-toll in the latest incident comes nearly six months after the Nigerian government imposed a state of emergency.

"We have received lots of bodies in the last three days from the attacks. I counted 35 bodies in military uniform," said a

bigwig

at the Damaturu Specialist Hospital, speaking under the condition of anonymity.
Posted by: Fred || 10/31/2013 00:00 || Comments || Link || [336068 views] Top|| File under: Boko Haram
Boko Haram: 35 bodies 'in army uniform' at morgue
[Osun Defender] The tragedy of the invasion of Damaturu came to the fore yesterday. It emerged that no fewer than 35 bodies in military uniform were deposited at the morgue.

Twenty soldiers are hospitalised in Jos, the Plateau State capital, it was also gathered. Many

bully boyz

were killed by the troops.

Thursday's attack in Damaturu was the first raid in a major urban centre in several weeks by the

bully boy

group waging a four-year Islamist uprising.

Police and residents said large numbers of Boko Haram
... not to be confused with Procol Harum, Harum Scarum, possibly to be confused with Helter Skelter. The Nigerian version of al-Qaeda and the Taliban rolled together and flavored with a smigeon of distinctly Subsaharan ignorance and brutality...
fighters, some in vehicles and others on foot, stormed Damaturu after dark.

Armed with guns and explosives, they attacked and torched four police buildings, sparking a fierce, hours-long

shootout

with the security forces.

"We have received lots of bodies in the last three days from the attacks. I counted 35 bodies in military uniform," said a

bigwig

at the Damaturu Specialist Hospital, who requested for anonymity.

An army officer based in Jos, the Plateau State capital, said 20 soldiers had been admitted at a hospital there, suffering from "gunshot wounds sustained in the battle against Boko Haram in Damaturu".

"They were brought here for security reasons and better medical facilities," said the officer, who also asked his name to be withheld.

The military rarely discusses troop fatalities following Islamist attacks

Contacted by the AFP, Yobe State military

front man

Capt. Lazarus Eli did not deny reports that dozens of soldiers were killed during the clash.

"We do not have any data on the

corpse count

," Capt. Lazarus said.

Boko Haram has repeatedly worn military uniforms as a disguise during attacks and it was not yet clear if the bodies were those of

bully boyz

or troops.

The day after the attack, witnesses and local officials did not say the

bully boyz

who staged it were disguised in uniforms.

Nigeria's sweeping offensive against Boko Haram has entered its fifth month and the military has described the group as being in disarray and no longer capable of attacking major population centres.

But the success of the operation remains unclear and the attack in Damaturu, apparently carried out by a significant number of

bully boyz

in a heavily fortified city, has cast further doubt on the effectiveness of the military offensive.

There are, however, signs that Boko Haram has been pushed back into the Northeast, its historic stronghold, after carrying out attacks across the wider North through much of 2011 and 2012.

Meanwhile,
...back at the dirigible, Jack stuck the cigar in his mouth, stepped onto the gantry, and asked Got a light, Mac?
Von Schtinken stopped short, lowering the dagger and trying to control his features.
If you light that thing, Herr Armschtröng, he pointed out, his voice tense, we all die!...
Yobe State Governor Ibrahim Gaidam seems to believe that Boko Haram fighters are better equipped than soldiers going by his call for better guns for troops battling the insurgency in his state.

Gaidam also cited "poor intelligence" and inadequate support of the military action as part of the reasons why the insurgency thrives.

He said if the war must be won, soldiers must be given superior arms and ammunition as well as better intelligence gathering.

Damaturu, the capital of Yobe, was the scene of last Thursday's deadly attack by the Boko Haram in which many soldiers and

bully boyz

died.

Gaidam donated N1million to each of the widows of the dead.

The governor, inspected the areas destroyed by the

bully boy

s. He was accompanied by the Joint Task Force (JTF) Commandant in the state, Col. Aliyu Abdullahi and Police Commissioner Sanusi Rufai.

He said: "It appears to me that the security operatives, the police and the army and every other security personnel, were taken unawares. I have been taken round and based on what I have observed, we don't have enough intelligence all over the state to give information. If our security operatives were on 24 hours alert, some of these things would have been averted and these boys would not just come to the town and start shooting.

"I have also observed that some of the weapons used by the

bully boyz

are superior weapons in capacity, which are much higher than the ones obtained by the military or the police in Yobe State.
Posted by: Fred || 10/31/2013 00:00 || Comments || Link || [336078 views] Top|| File under: Boko Haram
Arabia
Ten Yemen Islamists killed in Huthi rebel attack
[Al Ahram] Shia

Mohammedan

rebels killed 10 Sunni Islamists in Yemen Wednesday and

maimed

several others, in an attack in the northern province of Saada, an Islamist chief said. The Zaidi rebels fired mortars and rockets at the Mazraa mosque and the surrounding area in Dammaj during noon prayers, said Muheeb al-Dhali,

front man

of the tribal Al-Nusra Alliance in the region.

Dhali said the rebels were attempting to storm the village, home to Sunni Salafists


...Salafists are ostentatiously devout Moslems who figure the ostentation of their piety gives them the right to tell others how to do it and to kill those who don't listen to them...


He said the rebels have besieged Dammaj, scene to frequent

festivities

in recent years, as tensions between Sunni Islamists and the rebels escalate.

At least 42 people were killed in 10 days of

festivities

last month between Sunni Islamists and

sock puppets of the Medes and the Persians

in the northern Amran province, and the central Ibb region.

The Zaidis, also known as Huthis after their late leader Abdel Malek al-Huthi, rose up in 2004 against the government of ex-president President-for-Life Ali Abdullah Saleh


... Saleh initially took power as a strongman of North Yemen in 1977, when disco was in flower, but he didn't invite Donna Summer to the inauguration and Blondie couldn't make it...


, accusing it of marginalising them politically and economically.

Posted by: Fred || 10/31/2013 00:00 || Comments || Link || [336065 views] Top|| File under: Houthis
Bangladesh
2 robbers killed in 'gunfight'
[Bangla Daily Star] Two robbers, including the kingpin of a gang, were killed in a "

shootout

" with Rapid Action Battalion
(Rab) in Chandpai range of Sundarbans in Bagerhat yesterday.


We haven't had any news from Bagerhat lately. I was worried.




I had a Badger hat once. Went with my raccoon coat...


The

dear departed

are Mortuza Hossain Rana, 32, of Joymoni village and his associate Mosaref Sheikh, 30, of Ghol village under Mongla upazila.


They will be missed. Actually, they weren't missed, were they?


Maj Anwarul Kabir, deputy commander of Rab-8, said a patrol team of Rab went to the east side of the Shela river on information that the robbers had

kidnapped

at least five fishermen for ransom.


How much ransom do you get for a fisherman?


Sensing Rab presence around 7:50am,
"Hark! My spider sense! It tingles!"
"Mine's been tingling ever since we got to Bagerhat!"
Mortuza, the linchpin of Mortuza Bahini (gang), and his cohorts opened fire prompting the law enforcers to return fire.
"Return fire, men!"
[BANG! BANG! BANGETY BANG!]
During the

shootout

that continued for over half an hour Rab shot at least 300 bullets, the Major said.
"We need more ammo, Sergeant Shafiq!"
"Have we hit anything yet, sir?"
"Not yet! But we will!"
Rab members recovered 15 firearms, including seven light guns, two rifles, two double-barreled rifles, one shutter gun, 27 bullets, 25 cartridges, one binoculars and Tk 19,672 from the spot.


It was a pretty big spot. Well-armed, too.




And they found the shutter gun...


Maj Anwarul said the Mortuza Bahini, since its formation, had been abducting fishermen, Bawali (reeds collectors) and honey collectors for ransom.


I guess you need to kidnap them wholesale if you're gonna make a profit. I don't imagine bawalis and honey collectors make lakhs of taka.



Posted by: Fred || 10/31/2013 00:00 || Comments || Link || [336085 views] Top|| File under:
Caucasus/Russia/Central Asia
Liquor store bomb kills two in Dagestan
Two people were killed and at least 15 wounded when two bombs exploded in the capital of Russian republic of Dagestan. The attack apparently targeted a liquor store in Makhachkala.

Posted by: ryuge || 10/31/2013 00:00 || Comments || Link || [336066 views] Top|| File under:
Europe
Spain Jails Six Somalis for Piracy
[An Nahar] A court in Madrid on Wednesday convicted six Somalis for piracy and sentenced them to between eight and 12 and a half years in jail for attacking a Spanish warship in 2012 off the coast of Somalia.

Spain's National Court, the country's top criminal court, convicted five men of piracy and arms possession and sentenced them to eight years each.

A sixth man, convicted of the same crimes as well as membership of an

gang

, received a jail term of 12 and a half years.

The six, aged 24 to 35, were jugged
You have the right to remain silent...
in January 2012 following a shootout when they tried to board the Patino, a Spanish navy supply ship that was taking part in the European Union


...the successor to the Holy Roman Empire, only without the Hapsburgs and the nifty uniforms and the dancing...


's Atalante operation against piracy in the seas off largely lawless Somalia.

During their trial all six men denied being pirates, claiming they were fishermen who had approached the ship for help.

Spain's interior ministry said the six men, who were armed with AK-47 rifles and grenades, were seized after having attempted an attack "by boarding the ship as pirates".

The group shot at the Spanish sailors, triggering retaliatory fire, and then fled, according to the ministry.

A helicopter followed the suspects and the six men finally surrendered and were taken to Spain to stand trial.

In 2011, two Somalis were sentenced in Spain to 439 years in jail each for seizing a Spanish tuna-fishing boat in 2009 and holding its 36 crew members for 47 days.

Under Spanish law, they will serve only a maximum of 30 years in jail, regardless of the sentence.

Posted by: Fred || 10/31/2013 00:00 || Comments || Link || [336083 views] Top|| File under: Pirates
India-Pakistan
Bomb kills four in Quetta
[Dawn] A cycle blast killed four people and injured another 20 in Quetta, the capital of militancy-hit Balochistan



...the Pak province bordering Kandahar and Uruzgun provinces in Afghanistan and Sistan Baluchistan in Iran. Its native Baloch propulation is being displaced by Pashtuns and Punjabis and they aren't happy about it...


province on Wednesday, police said.

Syed Ahmed Mobeen, the Deputy Inspector General (Investigation) Quetta said unknown

hard boyz

had planted around seven kilogram

kaboom

s in a cycle parked on Double Road area of Quetta.

"The

kaboom

s went off when there was crowd of people," he said. Double Road is considered to be one of the busiest areas of Quetta.

The Deputy Police Chief of Quetta said the strength of blast smashed glasses of nearby shops and houses in the area.

The shopkeepers pulled down the shutters of their shops soon after the blast which was heard far and wide in the city that has been plagued by sectarian violence and attacks by Baloch separatist groups.

"I was sitting in a mosque when the bomb struck," Bashir Ahmed an eyewitness told Dawn.com.

"The strenght of the blast smashed the windows of the mosque and there was dust everywhere," Ahmed said.

Rescue workers and police were quick at the scene and all injured were rushed to civil hospital Quetta for medical treatment.

Emergency was imposed in civil hospital Quetta to ensure treatment for the injured. Senior doctors and paramedics were called on emergency basis to treat the injured.

Dr. Nawaz Kibzai, the Medical Superintendent of Civil Hospital Quetta told Dawn.com that the condition of four of the injured was critical.

"Some of the injured are being operated," Kibzai said. There has been no claim of responsibility for the attack.

Bodies found

In another incident, a levies official who requested not to be named told Dawn.com that two bullet-riddled bodies were found in Zain Koh area of Dera Bugti on Wednesday.

The dead bodies were shifted to civil hospital Dera Bugti for postmortem. "The dead bodies are yet to be identified," he said.

The recovery of dead bodies has come one day after

hard boyz

killed nine members of a family in Loti Zain area of Dera Bugti. There was no claim for responsibility of the attack.
Posted by: Fred || 10/31/2013 00:00 || Comments || Link || [336066 views] Top|| File under:
ANP man among six shot dead in Karachi
[Dawn] Six people, including an activist of the Awami National Party, were

bumped off

in the city on Tuesday, police said.

They said that the ANP activist was killed in a targeted attack in a Mehmoodabad locality.

Baloch Colony police said that two armed motorcyclists targeted Qamar Shah, 36, outside his house in Mehmoodabad No 5 and rode away.

He sustained a single bullet wound in the head and was taken to the Jinnah Postgraduate Medical Centre (JPMC) where doctors declared him dead.
He's dead, Jim!
A spokesperson for the ANP said that the victim was a former office-bearer of the party in the area.

He said that the victim was trying to pacify two

cycle of violence

riders after an accident and, in the meantime, the assailants emerged there and killed him.

Two

rubbed out

in Orangi

Two men were

bumped off

in Orangi Town on Tuesday. The Pakistain Bazaar police said that Ayaz Ahmed, 50, and Shahid Illahi, 30, were riding a

cycle of violence

when two

gunnies

, also on a

cycle of violence

, opened fire on them near Chandni Chowk in Orangi Town No11 ½ and escaped.

The

maimed

died before any medical aid could be provided to them. The bodies were shifted to the Abbasi Shaheed Hospital where additional Police Surgeon Dr Abdul Haq said that Mr Ahmed sustained 12 bullet wounds while 11 bullets hit Mr Illahi.

"The double murder might be an outcome of some personal enmity," opined SSP-West Irfan Baloch.

He said Mr Ahmed was involved in some import and export activities while Mr Illahi owned a flower shop in Orangi Town.

Youth killed in Quaidabad

A young man was

rubbed out

in Quaidabad on Tuesday evening, according to police.They said that

gunnies

targeted Allah Dad Magsi, 25, near Gul Ahmed industrial unit and fled. He sustained multiple bullet wounds and was taken to the JPMC where doctors declared him dead.
He's dead, Jim!
on arrival. The police said the victim originally hailed from Gambat. The motive for the killing could not be ascertained immediately.

Killing in Malir

An elderly man was

bumped off

in the Malir City area on Tuesday, police said.

They said that Yasin Maqbool, 60, was on his way to a mosque to offer Fajr prayers in Ghazi Town when assailants targeted him. He was taken to the JPMC where he died.

Malir City SHO Ali Hasan Sheikh said that the victim had rented out his home to a friend who had converted the place into an Imambargah.

The victim had field a lawsuit in court and a decision was expected soon.

'Police informer' killed

A young man was

rubbed out

in Orangi Town on Tuesday, the Pirabad police said.

They added that Kashif Khan, 28, was riding a

cycle of violence

when armed motorcyclists attacked him near Qasba Mor. He was taken to the Abbasi Shaheed Hospital where he was pronounced dead.
He's dead, Jim!
"The victim, an Afghan national, was a police informer, which could be a possible motive for the murder," said Pirabad SHO Abdul Moid.

He said

the dear departed

was a resident of MPR Colony.

'Robber' killed in encounter

A suspected robber was

rubbed out

in a police encounter in PECHS, Block-2, according to the Ferozabad police.

They said that a man, Yasin, returned home after dropping his children to their school. As he entered home, five suspects, including a woman, who came on three

cycle of violence

s, also stormed into the house, held the inmates at gunpoint, snatched cash, jewellery and a laptop.

The police said that in the meantime, one of the family members called the police and a police patrol reached scene. In an ensuing encounter, one suspect, identified as Rehan alias Janu, was

rubbed out

.

Four suspects -- Asad Ali, Rahat Ali, Saif Rehman and Shahnaz -- were tossed in the slammer
Youse'll never take me alive coppers!... [BANG!]... Ow!... I quit!
The police claimed to have recovered five pistols, one repeater gun, three bikes and looted goods from them.

Ferozabad SHO Aurangzeb Khattak said that the suspects, including the woman, were previously arrested several times in robbery cases, but were enlarged on bail.
Posted by: Fred || 10/31/2013 00:00 || Comments || Link || [336075 views] Top|| File under:
US drone strike leaves three dead
[Dawn] Three suspected

snuffies

have been killed in a US drone strike in Miranshah
... headquarters of al-Qaeda in Pakistain and likely location of Ayman al-Zawahiri. The Haqqani network has established a ministate in centered on the town with courts, tax offices and lots of madrassas...
Bazaar in North
Wazoo Agency late Wednesday night.

Sources said that three people were also injured and that the number of casualties is likely to increase.

This is the first drone strike following Pak Prime Minister Mian Nawaz Sharif


... served two non-consecutive terms as prime minister, heads the Pakistain Moslem League (Nawaz). Noted for his spectacular corruption, the 1998 Pak nuclear test, border war with India, and for being tossed by General Musharraf...


's visit to the United States and his meeting with President Barack Obama
Because I won...
.

Official intelligence sources said that the drone fired two missiles on a compound in Zafar Town area near Miranshah Bazaar, the agency headquarters of the the North Waziristan Agency.

Posted by: Fred || 10/31/2013 00:00 || Comments || Link || [336078 views] Top|| File under: al-Qaeda in Pakistan
Grim video of Czech women kidnapped in Pakistan revealed
A new video of two young Czech women who were kidnapped in southern Pakistan seven months ago has been made public by their families. The video, released on October 30, shows Antonie Chrastecka and Hana Humpalova who were nabbed while traveling by bus through Balochistan on their way to India.

Recorded on August 23, the clip indicated the two were being held separately.

Humpalova says she is in poor health because of the food and water. The video shows her saying, "In case of my death. I would like to be buried and put down in the grave of my father's family."

Chrastecka urges the Czech government to pressure Pakistan into meeting their kidnappers' demands.

In a previous video the two Czech women said the kidnappers were demanding the release of a Pakistani national imprisoned in the United States.
Posted by: ryuge || 10/31/2013 00:00 || Comments || Link || [336075 views] Top|| File under:
Iraq
Suicide bombers hit Iraq security as attacks kill 35
[Al Ahram] Three

suicide kaboom

s killed 14 Iraqi security force members overnight, officials said Wednesday, the deadliest in a series of attacks that left 35 people dead in two days.

The attacks come as Iraq witnesses its worst violence since 2008, a surge in unrest that has killed more than 5,400 people this year that has persisted despite authorities having carried out a swathe of operations and implemented tightened security measures.

Since the beginning of 2013, AFP has recorded just 16 days in which there were no deaths from violence in Iraq, the most recent of which was May 24.

The months-long surge in unrest drew condemnation from the Pope on Wednesday in his regular address to tens of thousands of worshippers massed in Vatican City.

On Wednesday, attacks in Sunni-majority areas of Storied Baghdad


...located along the Tigris River, founded in the 8th century, home of the Abbasid Caliphate...


and outside the capital left nine people dead and more than 20 others

maimed

, according to security and medical officials.

The deadliest of the attacks was in Abu Ghraib, just west of Storied Baghdad, where two people were killed in a

roadside kaboom

, while a magnetic "sticky bomb" attached to a car in the Storied Baghdad neighbourhood of Adhamiyah killed a policeman.

Attacks also struck the restive central city of Baquba and nearby towns, the former

bully boy

bastion of Fallujah to the west of Storied Baghdad, and the cities of

djinn-infested Mosul

, Kirkuk and Tikrit, all to the north of the capital.

The violence followed

suicide kaboom

s the previous night that killed 19 people, among them 14 security forces members.

In Tarmiyah, north of Storied Baghdad, two

jacket wallah

s attacked a house where a security meeting was taking place at about 11:30 pm (2030 GMT) on Tuesday, killing 11 people and wounding at least 20.

One bomber detonated explosives at a gate leading to the house, while the second managed to enter the building itself.

The dead were four soldiers, including a brigadier general, three police, among them a lieutenant colonel, and four Sahwa anti-Al-

Qaeda gunnies

.

And near the northern city of

djinn-infested Mosul

, a suicide bomber detonated a vehicle rigged with explosives near a police checkpoint, killing eight people, among them three police, and wounding 25.

Militants, including those linked to Al-Qaeda, frequently target Iraqi security forces and other government employees.

Some 30 suicide bombers have managed to detonate explosives in attacks this month, while others were killed before they could do so.

Other attacks in Iraq killed seven more people on Tuesday, as Prime Minister Nuri al-Maliki left for a visit to Washington, during which he will push for increased US support for the country's fight against

bully boy

s.

Posted by: Fred || 10/31/2013 00:00 || Comments || Link || [336065 views] Top|| File under: Islamic State of Iraq & the Levant
Southeast Asia
Communist militants attack pigs in Mindanao
Communist militants have turned their fury on hundreds of pigs at a farm in the southern Philippines. About 50 fighters of the New People's Army (NPA) attacked the pig farm in the town of Libona on Mindanao, said local military spokesman Captain Christian Uy.

Uy said they set fire to a feed storehouse then attacked the area where about 560 pigs were kept. He said, "They burned some pigs and hacked others to death. About 50 pigs were killed while the rest were injured and are now being treated by veterinarians."

The spokesman said the attack may have been prompted by the farm's failure to meet extortion demands by the militants. He said, "They saw that the assets of the company are the live pigs so that is what they tried to destroy."
Posted by: ryuge || 10/31/2013 00:00 || Comments || Link || [336064 views] Top|| File under: Commies
Four suspects nabbed in bomb squad killings
Police have nabbed four suspects thought to have been involved in a bomb explosion that killed three members of an explosive ordnance disposal team in Narathiwat province on Monday.

Pol Maj Gen Pattanawut Angkhanawin said Tuesday an initial investigation found the suspects were near the scene shortly after the blast. All were local residents and were still being questioned. He said, "We will free them immediately if we find they are not guilty."

Pol Col Sathan Wamasing said the Runda Kumpulan Kecil group, led by Marommueree Kajaekasor, is believed to be partially responsible for the bomb squad deaths. The group is active in Bacho district. A suspect identified as Abdulloh Ulae, who is believed to have made the bomb, is being sought by police. Mr Abdulloh had been the subject of four arrest warrants in connection with violence in the far South.

On Monday morning, deputy squad leader Pol Sub Lt Chaen Warongpaisith and squad members Pol Sub Lt Jaroon Mekruang and Pol Sgt Nimit Deewong were killed in the blast while examining a decoy device. The bomb squad had rushed to the scene following a report about a bomb planted next to Phetkasem road. After confirming the presence of a bomb, another device inside a gas cylinder buried nearby exploded, killing the three officers.
Posted by: ryuge || 10/31/2013 00:00 || Comments || Link || [336066 views] Top|| File under: Thai Insurgency
Syria-Lebanon-Iran
Israeli warplanes strike shipment of Russian missiles at Syrian port: officials
...Another security official said that the attack occurred in the Syrian port city of Latakia and that the target was Russian-made SA-125 missiles.

The officials spoke on condition of anonymity because they were not authorized to publicly discuss the attack.



No real info there...
Posted by: Thing From Snowy Mountain || 10/31/2013 16:25 || Comments || Link || [336127 views] Top|| File under:
Arrest Warrants Issued against Maamoura Car Bomb Suspects
[An Nahar] A military examining magistrate issued on Wednesday arrest warrants against a Lebanese and a Turkish national for preparing cars rigged with explosives to detonate them in different areas of

Leb

, including Beirut's southern suburbs.

Mohammed al-Atrash, who is a minor, and Turkish citizen Mohammed Sabaheddine Ozdelmir have been

in jug

for preparing the booby-trapped cars and parking them in different residential areas for the purpose of blowing them up.

One of the explosives-rigged vehicles has been found this month in al-Maamoura district of Beirut's southern suburbs, a Hizbullah stronghold.

The explosives were defused before the suspects were able to blow up the car.

Judge Fadi Sawan issued the warrants against them in addition to four other

runaway

s from al-Atrash family.

The identities of the rest of the 14-member network are not known but they include an Iraqi explosives expert known as Abu Abdullah. The remaining members are Syrians.

Al-Atrash and Ozdelmir, whose mother is Lebanese, have admitted during their questioning that Omar al-Atrash was part of the terrorist cell.

Al-Atrash, a resident of the northeastern border town of Arsal, was killed when his car went kaboom! earlier this month.

Arsal residents were quick to bury him after claiming that he was killed in a rocket attack on his vehicle in an area that separates Arsal and the Syrian border.

Security forces had raised doubt about the claim. Sources had said that the residents prevented police from examining al-Atrash's body or open a probe into his murder.

They said al-Atrash likely died when the booby-trapped vehicle that he was driving accidentally went kaboom!.

Posted by: Fred || 10/31/2013 00:00 || Comments || Link || [336065 views] Top|| File under:
Army Intelligence Halts Weapons-Laden Vehicle Arriving in Lebanon from Syria
[An Nahar] Three people were tossed in the calaboose
Drop the rosco, Muggsy, or you're one with the ages!
on Wednesday for transporting weapons from Syria into

Leb

, reported the National News Agency.

The Army Intelligence arrested the Lebanese suspects after discovering weapons in their van as it arrived from Syria to the Bekaa's al-Hermel region.

NNA said that the army monitored the activity of the van as it entered

Leb

from Syria at noon.

It soon halted the vehicle and discovered a number of grenades and light and medium weapons on board.

Posted by: Fred || 10/31/2013 00:00 || Comments || Link || [336064 views] Top|| File under: Islamic State of Iraq & the Levant
Asir Supporter Arrested Trying to Cross Checkpoint Dressed Up Like a Girl
[An Nahar] Ahmed Qiblawi, one of Sheikh Ahmed al-Asir's fugitive supporters, was arrested Wednesday as he tried to cross Sidon's al-Awali checkpoint while disguised as a niqab-wearing woman.

"An Internal Security Forces patrol chased Ahmed Qiblawi, one of Ahmed al-Asir's loyalists, while he was disguised as a woman and managed to capture him at al-Awali checkpoint at the northern entrance of the city of Sidon," state-run National News Agency said.

"Army intelligence agents then took him to the Mohammed Zgheib Barracks in Sidon," NNA added.

According to several media reports, Qiblawi was sporting an Islamic full-face veil, or niqab.

The whereabouts of Asir, his close aide Fadel Shaker and many of their group remain unknown after the army stormed the Islamist cleric's headquarters on June 24.

Eighteen soldiers were killed and 20 others were wounded in fierce clashes sparked by an attack by Asir loyalists on an army checkpoint in the Sidon suburb of Abra. Twenty of Asir's gunmen were also killed in the fighting.

Posted by: Fred || 10/31/2013 00:00 || Comments || Link || [336064 views] Top|| File under: Salafists
Tension, Sniper Fire in Tripoli
[An Nahar] Sporadic sniper gunshots returned to Tripoli


...a confusing city, one end of which is located in Lebanon and the other end of which is the capital of Libya. Its chief distinction is being mentioned in the Marine Hymn...


on Wednesday evening and tensions surged after

gunnies

shot and

maimed

four Jabal Mohsen residents in the city despite an army security plan that had managed to end seven days of

festivities

on Monday.

"Mohammed Abdul Razzaq Abdullah, Nasser Mahfouz and Bilal Ali Mohsen were shot and

maimed

in the legs at the al-Mallouleh roundabout as they were returning from their workplaces," state-run National News Agency said. LBCI television said the three were on their way back from Beirut.

"They were rushed to hospital for treatment and the relevant authorities have launched a probe into the incident," NNA added.

A fourth Jabal Mohsen resident was shot and

maimed

in al-Zahriyeh area later on Wednesday, Voice of

Leb

radio (100.5) reported, identifying the man as Ali Hamad.

"The army closed al-Shamal road that leads to Jabal Mohsen after some residents tried to attack some passing cars in retaliation to the attack on the three young men and tensions are high in the area," the radio station reported.

For its part, Voice of

Leb

radio (93.3) said "sporadic sniper gunfire has returned to Tripoli's Syria Street," which separates the rival neighborhoods of Bab al-Tabbaneh and Jabal Mohsen. It later said that a hand grenade went kaboom! on Syria Street.

And according to VDL (100.5), the army intensified its patrols after sniper gunshots targeted Syria Street and al-Hamwi Street.

On Sunday, the army deployed in Jabal Mohsen as part of a security plan to put an end to seven days of deadly

festivities

in the northern city. Three soldiers were

maimed

on Monday as army troops deployed in Bab al-Tabbaneh.

At least 14 people were killed and more than 80

maimed

in a week of

festivities

between the two rival neighborhoods. The fighting broke out on October 21 as celebratory gunfire erupted in Jabal Mohsen over Syrian
Hereditary President-for-Life Bashir Pencilneck al-Assad


Horror of Homs...


's appearance on al-Mayadeen television for an interview.

The neighborhoods of Bab al-Tabbaneh and Jabal Mohsen have been for years witnessing deadly gunbattles, but skirmishes began to flare with increasing intensity after the Syrian uprising began in March 2011.

Posted by: Fred || 10/31/2013 00:00 || Comments || Link || [336075 views] Top|| File under:
Assad's army bombs Damascus
[Al Ahram] A Syrian army shelling of Damascus killed six people Wednesday and 11 others died in a rebel attack on a Alawite village in central Syria, a monitoring group said. The army targeted the southern Damascus neighbourhood of Al-Hajar Al-Aswad, killing "a woman, three children and two men", said the Syrian Observatory for Human Rights.

In central Damascus, several people were

maimed

when mortar rounds launched by rebels landed near Storied Baghdad


...located along the Tigris River, founded in the 8th century, home of the Abbasid Caliphate...


Street and in the Kassaa neighbourhood, said the

Britannia

-based group.

Another 11 people, including women, were killed when rebels attacked a majority Alawite village in the central province of Homs, said the Observatory.

The rebels had entered the village of Shalluh but later withdrew, said the Observatory which relies on medics and activists on the ground for its reports.

Embattled Syrian
Hereditary President-for-Life Bashir Pencilneck al-Assad


Leveler of Latakia...


belongs to the minority Alawite community, an offshoot of Shiite Islam, while most rebels fighting to oust him are Sunni

Mohammedan

s.

Earlier on Wednesday four people, among them two children, were killed "in an air strike" on the village of Latamneh, the group added.

Posted by: Fred || 10/31/2013 00:00 || Comments || Link || [336065 views] Top|| File under: Govt of Syria
Who's in the News
34
[untagged]
8
Arab Spring
3
Govt of Syria
3
Govt of Pakistan
3
Islamic State of Iraq & the Levant
2
Salafists
2
Boko Haram
1
Thai Insurgency
1
al-Qaeda in North Africa
1
Houthis
1
TTP
1
Jamaat-e-Islami
1
Palestinian Authority
1
Pirates
1
Taliban
1
al-Qaeda in Sinai Peninsula
1
al-Qaeda in Pakistan
1
al-Shabaab
1
Commies
Bookmark
E-Mail Me
The Classics
The O Club
Rantburg Store
The Bloids
The Never-ending Story
Thugburg
Gulf War I
The Way We Were
Bio
Merry-Go-Blog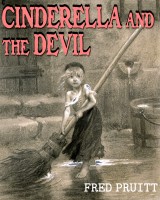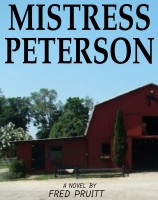 On Sale now!


A multi-volume chronology and reference guide set detailing three years of the Mexican Drug War between 2010 and 2012.

Rantburg.com and borderlandbeat.com correspondent and author Chris Covert presents his first non-fiction work detailing the drug and gang related violence in Mexico.

Chris gives us Mexican press dispatches of drug and gang war violence over three years, presented in a multi volume set intended to chronicle the death, violence and mayhem which has dominated Mexico for six years.
Click here for more information


Meet the Mods
In no particular order...


Steve White
Seafarious
tu3031
badanov
sherry
ryuge
GolfBravoUSMC
Bright Pebbles
trailing wife
Gloria
Fred
Besoeker
Glenmore
Frank G
3dc
Skidmark



Better than the average link...



Rantburg was assembled from recycled algorithms in the United States of America. No trees were destroyed in the production of this weblog. We did hurt some, though. Sorry.
35.175.107.142

Help keep the Burg running! Paypal: