-Obits-
Always Test Your Equipment
Yes, it's WoT related. Honest.
Go check out the link -- you won't be sorry. Seriously, we'll wait.
Posted by: Mercutio || 11/01/2013 00:00 || Comments || Link || E-Mail|| [6466 views] Top|| File under:
Africa Horn
Kenya crackdown on militants troubles Muslims
A Kenyan police crackdown on Islamists is fuelling Muslim resentment and moderate preachers say it undermines their efforts to counter recruiting by al Qaeda militants with links across the border in Somalia.


"Yeah. Just leave us alone. We'll take care of it."




Much seething commences...

Smashing Islamist recruitment networks among its Muslim minority has become a priority for Kenya, however, as it tries to end attacks by Somali militants bent on punishing it for sending troops over the frontier to fight al Shabaab rebels.


If Kenya remains bent on punishing the Shaboobs for their atrocity they'll get more results than by kicking back and letting the holy men deal with it.


The cost of failure was laid bare in September when al Shabaab gunmen, one of whom police say is a Kenyan from the port of Mombasa, raided the Westgate shopping mall in the Kenyan capital Nairobi. At least 67 people were killed.

Police say their tough approach, taken before Westgate but stepped up since, has limited the flow of would-be jihadists in and out of Somalia, citing a drop in the number of suspected militants they have tracked and arrested in the past year.

But Islamists, former militant sympathisers, independent security experts and diplomats, some of whom acknowledge short-term benefits from the police actions, say sweeping detentions and perceptions police are carrying out extra-judicial killings have fuelled Muslim resentment in the mostly Christian nation.


Not a word about Christian resentment about the churches being burned, Christians being gunned down, and so on -- by Shaboobs and their sympathizers. Apparently seething and resentment run in one direction only...

Police deny accusations of running anti-Muslim hit squads.


"No, no! Certainly not!"


Moderate imams, particularly along the coast where most Kenyan Muslims live, have been attacked by Islamist radicals and some say they have been cowed into silence as a result.


"Oh, yeah. We'da said somethin' otherwise."


Police tactics "are benefiting al Shabaab more than they are benefiting the government", said Akullah Khamis, a 33-year-old Muslim in Mombasa, Kenya's second city. He works with young people and non-governmental agencies and says he himself fended off a bid by al Shabaab to enlist his support three years ago.

Kenya's battle against militancy is seen as vital to the stability of east Africa's biggest economy, the gateway for regional trade and with a long coastline that has become a transit route for would-be jihadists trained in Somalia.

The United States, Britain and Israel, which fret about the reach of Africa's al Qaeda-aligned Islamists, have trained and equipped Kenya's anti-terror police and intelligence forces.

Mombasa county police commander Robert Kitur dismissed suggestions the force was being heavy handed or targeting the wider Muslim community: "We have never been brutal," he told Reuters. "People shouldn't generalise this is about Muslims."

"These are not Muslims, these are hooligans. We are going to deal with these people ruthlessly. We are just applying force when it is necessary."

However, one man accused by Western governments of aiding the militants believes widespread arrests, along with raids on mosques and the deaths of people during clashes with police, are helping al Shabaab recruiters.

"This being done to Muslims opens the eyes of the youth to al Shabaab being right," Abubakar Shariff, accused by the U.N. Security Council and the United States of raising funds and recruiting for al Shabaab, told Reuters at his Mombasa home. Shariff, whose assets have been frozen by Western powers, denies the charges against him.
There is also new friction between majority Christians and Muslims, something that historically has been rare. Muslims, who make up about a tenth of Kenya's 40 million people, also complain of economic disadvantage in their coastal heartland compared to more prosperous central areas around the capital.


Ten percent? Yup, that's about the time people start seething...
Posted by: Steve White || 11/01/2013 00:00 || Comments || Link || E-Mail|| [6458 views] Top|| File under:
Africa North
20 Muslim Brotherhood women supporters arrested in Alexandria clashes
[Al Ahram] Some 20 women supporters of the

Moslem Brüderbund

have been tossed in the calaboose
Drop the rod and step away witcher hands up!
in

festivities

with residents of one of the most populous areas in Alexandria, Al-Ahram Arabic website has reported.

Clashes started Thursday when dozens of protesters allegedly blocked a main road in the coastal city and started damaging shop facades, prompting violent encounters with shop owners. The two groups hurled stones at each other. The severity and number of injuries is still not confirmed.



Moslem Brüderbund

supporters have been staging near daily protests calling for the reinstatement of ousted Islamist president Mohammed Morsi
...the former president of Egypt. A proponent of the One Man, One Vote, One Time principle, Morsi won election after the deposal of Hosni Mubarak and jumped to the conclusion it was his turn to be dictator...
who was deposed by the military 3 July amid mass protests against his rule.

Pro-Morsi protests chanting against the military have often resulted in

festivities

with security forces and local residents with anti-Brotherhood sentiments.

Posted by: Fred || 11/01/2013 00:00 || Comments || Link || E-Mail|| [6493 views] Top|| File under: Arab Spring
Africa Subsaharan
Security Operatives Ambush Boko Haram In Bauchi, Recover 11 AK47s, Rockets, 1000 Rounds Of Ammunition
[SAHARAREPORTERS] SaharaReporters has been informed that Nigeria's security operatives last night ambushed suspected Boko Haram
... not to be confused with Procol Harum, Harum Scarum, possibly to be confused with Helter Skelter. The Nigerian version of al-Qaeda and the Taliban rolled together and flavored with a smigeon of distinctly Subsaharan ignorance and brutality...
members at a location in Bauchi State. The operatives recovered 11 AK 47 rifles, rockets, grenades and over 1000 rounds of ammunition. A military source who participated in the operations confirmed the development to SaharaReporters.

According to the source, one suspected Boko Haram member was killed and four were captured alive. He added that several other suspected members fled into a forest, with a combined team of operatives still trailing them.

The suspected sect members, who were traveling in several cars, were reportedly on their way to Azare town when the operatives ambushed them at Gidan Maiwa, in Ningi local government area of Bauchi along the Bauchi-Kano road.

"We got a tip that they were on their way to attack Azare town, and the information was accurate," said our source. "We ambushed them and we got them in an area called Gidan Maiwa on Bauchi-Kano Road. On sighting us they opened fire and we did same on their cars. We killed one and captured four of them and recovered 11 AK 47, rockets, grenades and over 1000 rounds of ammunition."

Posted by: Fred || 11/01/2013 00:00 || Comments || Link || E-Mail|| [6464 views] Top|| File under: Boko Haram
Nigerian army shoot own refugees at border, Cameroon blamed
[TRUST.ORG] Cameroonian gendarme Gaitan Atouba was stunned when the Nigerian military opened fire on more than 100 Nigerian refugees under his protection, killing 15 and seriously wounding seven in the northeast Nigeria


... a particularly crimson stretch of Islam's bloody border...


n border town of Banki earlier this month.

Atouba and his fellow officers had been ordered to round up refugees in the town of Amchide in Cameroon's Far North region and hand them over to the Nigerian border authorities in Banki for questioning about their possible involvement with the rebel Islamist sect Boko Haram


... not to be confused with Procol Harum, Harum Scarum, possibly to be confused with Helter Skelter. The Nigerian version of al-Qaeda and the Taliban rolled together and flavored with a smigeon of distinctly Subsaharan ignorance and brutality...


Around 8,300 Nigerians, fleeing both attacks by Boko Haram and the heavy-handed response of the security forces in northern Nigeria, have crossed into Cameroon's Far North since Nigerian President Jonathan Goodluck declared a state of emergency in June.

The Cameroon government believes Boko Haram members have infiltrated Cameroon posing as refugees, and are using it as a safe haven to launch attacks into Nigeria as part of their drive to establish an independent state based on sharia (Islamic law) in largely

Musselmen

northeast Nigeria. Hundreds have been killed in Boko Haram attacks and fighting between the group and Nigerian security forces in recent months.

"The refugees had already been warned that if they didn't relocate to the official refugee camp in Minawao, they would be treated as

undocumented Democrat

s or combatants and handed over to the Nigerian authorities," said Atouba. "In our search, we found evidence that connected them to Boko Haram, so we had to kick them out of the country."

Shooting broke out when the Nigerians, under Cameroonian escort, reached the border on Oct. 5, Atouba said. "When we arrived in Banki, we heard gunshots. Nobody knew where they came from, but the refugees panicked and made a run for it. To my disbelief, the Nigerian military started firing to stop them getting away," Atouba told Thomson

Rooters

Foundation.

"There was no mercy, no respect for human life. Some

was struck down in his prime

. We recovered the

maimed

and drove them back to Cameroon where they could get treatment. I never imagined they would shoot to kill unarmed people. They might have been Boko Haram, we'll never know, but nobody deserves that," said Atouba, who declined to use his real name for security reasons.

The Banki shootings have drawn criticism from the U.N. refugee agency, the Office of the UN High Commissioner for Refugees, which in a press statement on Tuesday questioned the ethics of the Cameroonian security forces for sending people back into an area of known insecurity.

In a statement, the UNHCR said it had been alarmed by reports of the attempted forced return of 111 people from Cameroon to Nigeria. In light of the security situation in northeastern Nigeria, people fleeing are likely to meet the criteria for refugee status as outlined in the 1951 Refugee Convention, it said.

Posted by: Fred || 11/01/2013 00:00 || Comments || Link || E-Mail|| [6477 views] Top|| File under: Boko Haram
Scores killed as 7 Division troop engages Boko Haram in Borno
[TRIBUNE.NG] TROOPS of the 7 division Nigerian Army in Maiduguri, has continued to carry out attacks on the Boko Haram
... not to be confused with Procol Harum, Harum Scarum, possibly to be confused with Helter Skelter. The Nigerian version of al-Qaeda and the Taliban rolled together and flavored with a smigeon of distinctly Subsaharan ignorance and brutality...


faceless myrmidons

camp killing several

gunnies

and destroying their camps.

Residents of Maiduguri, who were travelling to Damaturu on Wednesday, were made to turn back by other travellers who claimed that they saw the

krazed killer

in their number crossing the highway road at Benisheikh town of Kaga Local Government Area, where

gunnies

have been attacking travellers in the past.

According to them, the

krazed killer

were seen hurrying as they cross.

Speaking to newsmen on behalf of the 7 division Nigerian Army, Captain Aliyu Danja confirmed the story stating that at about 11:00 a.m troops of 7 division Nigerian Army supported by the men of the Nigerian Air force with helicopter gunfire attacked and destroyed the Boko Haram camp in Goho village, in Mainok general area.

Captain Danja said several

bad boyz were potted

while others fled to another town in Marguba village and troops pursued the terrorists, destroyed the camp while several were killed and others fled.

He also confirmed that the

krazed killer

s, who fled crossing road Maiduguri, Damaturu at Benisheikh were heading north towards Gubio and troops were still in pursuit of the terrorists.

Posted by: Fred || 11/01/2013 00:00 || Comments || Link || E-Mail|| [6517 views] Top|| File under: Boko Haram
India-Pakistan
Pakistani Taliban chief killed in drone strike: sources
The chief of the Pakistani Taliban was killed by a U.S. drone strike on Friday, security sources and a senior Taliban commander said, in a major blow to the country's most feared militant group.

Hakimullah Mehsud was one of Pakistan's most wanted men with a $5 million U.S. bounty on his head. He led an increasingly violent insurgency from a secret hideout in North Waziristan, the Taliban's mountainous stronghold on the Afghan border.

"We confirm with great sorrow that our esteemed leader was martyred in a drone attack," a senior Taliban commander said.
Posted by: tu3031 || 11/01/2013 14:12 || Comments || Link || E-Mail|| [6601 views] Top|| File under:
Police arrest 18 over Nanga Parbat massacre
[Dawn] Police in Gilgit-Baltistan said Thursday they have tossed in the calaboose
... anything you say can and will be used against you, whether you say it or not...
18 suspects over the killing of 10 foreign climbers in the Himalayas in June, but warned that others remain

on the lam

.

The June 22 attack was the deadliest assault on foreigners in Pakistain for a decade and was claimed by a purported new faction of Pakistain's umbrella Taliban movement, the Tehrik-e-Taliban Pakistain (TTP).

Police in the northern districts of Gilgit and Diamer in the Gilgit-Baltistan region said they have arrested 18 suspects on suspicion of planning and carrying out the attack.

The officer leading the investigation said only four of those held are believed to have been directly involved in the killings at the foot of Pakistain's second highest mountain Nanga Parbat.

"We have arrested four culprits who shot the tourists at Nanga Parbat base camp while seven are still

on the lam

," Muhammad Naveed told AFP.

The victims of the attack, carried out by men in police uniforms, were identified as one American with dual Chinese citizenship, three Ukrainians, two other Chinese, two Slovakians, one Lithuanian and one Nepalese. A Pak guide was also killed.

New details emerge

Further details of the attack have emerged during interrogation. The suspects have revealed that their original plan was to kidnap the trekkers, an investigating officer said.

"They said their plan went foul when one of the Chinese resisted after they approached them," he said.

"After the Chinese tourist retaliated, one of the

gunnies

fired a shot that killed him and the

gunnies

fought with each other over it. After that they sprayed bullets at all the tourists."

Asked if the kidnap could have worked, the officer said it would have been almost impossible for them to escape with the hostages because of the difficult terrain.

A

bigwig

of the local administration said

gunnies

from Diamer district had linked up with the Pak Taliban and travelled to the tribal areas along the Afghan border for training.

A group of 35 including the 18 detainees was trained in North
Wazoo.

"This group was launched as an extension of the Pak Taliban in the northern region," the official told AFP, adding that the group had been behind a rise in killings targeting Shia

Mohammedan

s in the north.

Naveed, the senior police officer, also confirmed that some of the suspects arrested in connection with the Nanga Parbat attack had links with the Pak Taliban.

After the attack the Taliban said it had set up a new faction, Junood ul-Hifsa, to kill foreigners to avenge US drone strikes on Taliban and Al-Qaeda operatives in northwest Pakistain.

Until the June 22 attack, Gilgit-Baltistan was considered immune from much of the militancy plaguing other areas.

The killings badly hit the local tourism industry, a major economic prop.

Posted by: Fred || 11/01/2013 00:00 || Comments || Link || E-Mail|| [6490 views] Top|| File under: al-Qaeda in Pakistan
Blast in South Waziristan leaves five soldiers dead
[Dawn] Five soldiers were killed and another was injured when a

roadside kaboom

hit a military vehicle in South
Wazoo on Wednesday.

Intelligence sources said the vehicle was hit by an IED (improvised

bomb

) planted along a road in the Zateri area of Berwand in Sarwekai tehsil. Two soldiers were killed on the spot and three died later, they said.

No group

grabbed credit

for the attack.

Soon after the blast, security forces resorted to intense shelling in the Shamkai area and conducted a search operation.

Locals said that during the search operation at least 50 people, among them

women and kiddies

, were forced to leave their homes along with their cattle. Later, they were handed over to the political administration which shifted them to the Wazirabad area of Tank district. Then the authorities left them at a seminary.

The villagers said scores of cattle had perished in the shelling.

Saleh Shah, chairman of the Senate standing committee on SAFRON, told Dawn that he would take up the issue in the house.

Posted by: Fred || 11/01/2013 00:00 || Comments || Link || E-Mail|| [6491 views] Top|| File under: TTP
Iraq
Iraq attacks, including car bombs, kill 26
[Al Ahram] Five

boom-mobile

s north of Storied Baghdad


...located along the Tigris River, founded in the 8th century, home of the Abbasid Caliphate...


killed 19 people Thursday, while attacks elsewhere in Iraq left seven more dead, officials said, the latest casualties in a nationwide spike in unrest.

The attacks, which

maimed

dozens, come as Iraq witnesses its worst violence since 2008, a surge in bloodshed that has killed more than 5,400 people this year despite authorities having carried out a swathe of operations and implemented tightened security measures.

They struck as Prime Minister Nuri al-Maliki visits Washington to press for military equipment and greater cooperation with the United States in fighting

myrmidon

s.

In Thursday's deadliest attack, twin

boom-mobile

s in a residential area in Tuz Khurmatu, a disputed town north of Storied Baghdad, killed seven people and

maimed

42 others.

Three of the dead were from the same family.

As emergency responders rushed to the scene of the attack, a third bomb went off, but did not cause any casualties, Mayor Shallal Abdul told AFP.

"The two

boom-mobile

s went off simultaneously, and bear the fingerprints of Al-Qaeda," a police major, who spoke on condition of anonymity, told AFP.

Tuz Khurmatu is a majority Kurdish town which lies in a disputed area of northern Iraq, where both Iraq's autonomous Kurdish region and the central government in Storied Baghdad vie for power.

It is frequently hit by deadly attacks.

Two more near-simultaneous

boom-mobile

s went off in Khales, a restive town north of Storied Baghdad, as a police patrol was passing, killing five people, including a policeman, officials said.

The attack, which struck in area filled with car dealerships, also

maimed

15 others, including four

coppers

.

Another

boom-mobile

in Muqdadiyah, north of Storied Baghdad, killed four people.

Police meanwhile found the bodies of three blindfolded women bearing multiple gunshot wounds to the head, execution-style, at an empty plot in a Shiite-majority neighbourhood in northeast Storied Baghdad.

A police officer and a medical official said initial investigations showed the women were shot earlier on Thursday.

Summary executions were commonplace at the height of the Sunni-Shiite conflict in 2006-2007, when many thousands died.

Also on Thursday,

gunnies

killed a soldier and

maimed

two others in an attack targeting their patrol in the northern city of

djinn-infested Mosul

, while a

roadside kaboom

targeting an army patrol northwest of the city left a soldier dead and two others

maimed

, officials said.

And two separate gun attacks and a

roadside kaboom

ing north of the capital killed five people, including an anti-Qaeda militiaman, police and doctors said.

Posted by: Fred || 11/01/2013 00:00 || Comments || Link || E-Mail|| [6476 views] Top|| File under: Islamic State of Iraq & the Levant
Iraq asks US for help to battle al-Qaida
WASHINGTON — Nearly two years after pushing out the U.S. military, Iraq is asking for more American weapons, training and manpower to help fight a bloody resurgence of al-Qaida that has unleashed a level of violence comparable to the darkest days of the nation's civil war.

The request will be discussed during a White House meeting Friday between Iraqi Prime Minister Nouri al-Maliki and President Barack Obama in what Baghdad hopes will be a fresh start in a complicated relationship that has been marked by victories and frustrations for each side.

"We know we have major challenges of our own capabilities being up to the standard. They currently are not," Lukman Faily, the Iraqi ambassador to the U.S., said in an interview with The Associated Press. "We need to gear up, to deal with that threat more seriously. We need support and we need help."

He added: "We have said to the Americans we'd be more than happy to discuss all the options short of boots on the ground."

"Boots on the ground" means military forces. The U.S. withdrew all but a few hundred of its troops from Iraq in December 2011 after Baghdad refused to renew a security agreement to extend legal immunity for Americans forces that would have let more stay.


You could have had a status of forces agreement with us in 2009. Then you likely wouldn't have this problem today. Nice going...

At the time, the withdrawal was hailed as a victory for the Obama administration, which campaigned on ending the Iraq war and had little appetite for pushing Baghdad into a new security agreement. But within months, violence began creeping up in the capital and across the country as Sunni Muslim insurgents lashed out at Shiites, angered by a widespread belief that Sunnis have been sidelined by the Shiite-led government, and with no U.S. troops to keep them in check.

More than 5,000 Iraqis have been killed in attacks since April, and suicide bombers launched 38 strikes in the last month alone.

Al-Maliki is expected to ask Obama for new assistance to bolster its military and fight al-Qaida. Faily said that could include everything from speeding up the delivery of U.S. aircraft, missiles, interceptors and other weapons, to improving national intelligence systems. And when asked, he did not rule out the possibility of asking the U.S. to send military special forces or additional CIA advisers to Iraq to help train and assist counterterror troops.

If the U.S. does not commit to providing the weapons or other aid quickly, "we will go elsewhere," Faily said. That means Iraq will step up diplomacy with nations like China or Russia that would be more than happy to increase their influence in Baghdad at U.S. expense.


Russia, the traditional shopping mart for weapons to control one's own population...

The two leaders also will discuss how Iraq can improve its fractious government, which so often is divided among sectarian or ethnic lines, to give it more confidence with a bitter and traumatized public.

The ambassador said no new security agreement would be needed to give immunity to additional U.S. advisers or trainers in Iraq — the main sticking point that led to U.S. withdrawal. And he said Iraq would pay for the additional weapons or other assistance.

A senior Obama administration official said Wednesday that U.S. officials were not planning to send U.S. trainers to Iraq and that Baghdad had not asked for them. The administration official spoke on condition of anonymity because he was not authorized to brief reporters by name.

U.S. officials were prepared to help Iraq with an across-the-board approach that did not focus just on military or security gaps, the administration official said. The aid under consideration might include more weapons for Iraqi troops who do not have necessary equipment to battle al-Qaida insurgents, he said.

Administration officials consider the insurgency, which has rebranded itself as the Islamic State of Iraq in the Levant, a major and increasing threat both to Iraq and the U.S., the official said.

U.S. and Iraqi officials see a possible solution in trying to persuade insurgents to join forces with Iraqi troops and move away from al-Qaida, following a pattern set by so-called Awakening Councils in western Iraq that marked a turning point in the war. Faily said much of the additional aid — including weapons and training — would go toward this effort.


One of the several things that fell apart when we left in '09...

James F. Jeffrey, who was the U.S. ambassador in Baghdad when the U.S. troops left, called it a "turnabout" by al-Maliki. He said Iraq desperately needs teams of U.S. advisers, trainers, intelligence and counterterror experts to beat back al-Qaida.

"We have those people," said Jeffrey, who retired from the State Department after leaving Baghdad last year. "We had plans to get them in after 2011. They can be under embassy privileges and immunities. They will cost the American people almost nothing. They will, by and large, not be in any more danger than our State Department civilians. And they could mean all the difference between losing an Iraq that 4,500 Americans gave their lives for."


Wonder if Champ will explain how we blew it in 2009. No, no, I don't wonder at all...
Posted by: Steve White || 11/01/2013 00:00 || Comments || Link || E-Mail|| [6470 views] Top|| File under:
Israel-Palestine-Jordan
IDF, Hamas clash on Gaza border
IDF soldiers who were carrying out work to destroy a Hamas terrorism tunnel on the Israel-Gaza border came under fire from a Palestinian terrorist cell overnight Friday.

The IDF stated that terrorists detonated an explosive device targeting the soldiers during the operation. The attack left five soldiers injured. One is suffering from serious injuries, one was moderately wounded and three soldiers were lightly hurt, an army source said. The wounded were airlifted to the Soroka Medical Center in Beersheba.

In response to the attack, the IDF fired a shell at terror suspects in the nearby Gazan district of Khan Younis. One Palestinian gunman was killed and a second was wounded, according to Palestinian medical sources.

IAF aircraft also struck an attack tunnel in the southern Gaza Strip, the IDF stated. Three members of the Hamas Kassam Brigades were killed in the strike east of the town Qarara, according to Palestinian news agency Ma'an.


Time to fumigate
Posted by: g(r)omgoru || 11/01/2013 02:52 || Comments || Link || E-Mail|| [6458 views] Top|| File under:
Paleostinians: Gaza militant killed by Israeli fire
[CHRON]

Gazoo

officials say Israeli tank fire has killed a Paleostinian

bully boy

.



Gazoo

health ministry

front man

Ashraf al-Kidra says the

bully boy

was killed late Thursday by Israeli tank fire. The Israeli military says it is engaged in a defensive operation against a recently uncovered smuggling tunnel from

Gazoo

into Israel.

The Israeli military announced two weeks ago that it had discovered a concrete-lined, mile-long tunnel dug from the

Hamas, always the voice of sweet reason,

-controlled

Gazoo

Strip into Israel. It said

snuffies

planned to use it to attack or kidnap Israelis.

Posted by: Fred || 11/01/2013 00:00 || Comments || Link || E-Mail|| [6458 views] Top|| File under: Hamas
Syria-Lebanon-Iran
Army Rocket Fire Kills at Least 8 in Damascus
[An Nahar] At least eight people were killed in an army rocket attack on southern Damascus's Al-Hajar Al-Aswad neighborhood Thursday, a monitoring group said.

The "bombardment... which killed at least eight people, comes amid an escalation by the regime in southern Damascus and (rebel) areas in the countryside around it," said Syrian Observatory for Human Rights director Rami Abdel Rahman.

The toll from Thursday's violence is likely to rise, he added.

"The bombardment is part of an attempt by the regime to retake southern Damascus," several of whose neighborhoods are have for months been under a suffocating army siege, he added.

More broadly, "the army is trying to totally secure the capital. To date, it has claimed many times it has complete control over Damascus, but rebels are positioned in many areas in the capital's southern belt", he said.

The Observatory was unable to immediately verify whether the dead were fighters or civilians.

"The regime's bombardment is arbitrary. Troops fire rockets at buildings, without knowing who is in them. Such attacks do not distinguish between civilians and combatants and therefore constitute a war crime," Abdel Rahman said.

Activists in southern Damascus also reported the attack, claiming "dozens" had been

maimed

.

"Many houses have been destroyed, and we have documented that (the bombing involved) more than 20 rockets and dozens of mortar rounds," according to the Damascus Media Office, a network of anti-regime activists.

The deaths in Al-Hajar Al-Aswad come a day after seven civilians, including five members of one family, were killed in a similar shelling in there.

Posted by: Fred || 11/01/2013 00:00 || Comments || Link || E-Mail|| [6459 views] Top|| File under: Govt of Syria
Syria chemical weapons equipment destroyed, says OPCW
[BBC.CO.UK] Syria's declared equipment for producing, mixing and filling chemical weapons has been destroyed, the international watchdog says.

This comes a day before the deadline set by the Organisation for the Prohibition of Chemical Weapons (OPCW).

The weapons have been placed under seal, an OPCW

front man

said.

Inspectors were sent to Syria following allegations, denied by the government, that its forces had used chemical weapons in civilian areas.

Posted by: Fred || 11/01/2013 00:00 || Comments || Link || E-Mail|| [6502 views] Top|| File under: Govt of Syria
Man killed in shootout with Lebanon troops: Security
[Al Ahram] A man was killed in fighting between Sunni

gunnies

and Lebanese troops in the northern city of Tripoli


...a confusing city, one end of which is located in Lebanon and the other end of which is the capital of Libya. Its chief distinction is being mentioned in the Marine Hymn...


on Thursday, a security official told AFP. The tense city has seen a week of deadly

festivities

pitting Sunni

gunnies

in the Bab al-Tabbaneh neighbourhood, who support Syria's rebels, against the Alawite

gunnies

of neighbouring Jabal Mohsen, who back the regime.

The battle ended after the army deployed troops in the strife-torn neighbourhoods -- separated by the aptly named Syria Street -- to put an end to the fighting.

Speaking to AFP on condition of anonymity, the official said Sunni

gunnies

opened fire on Jabal Mohsen earlier Thursday, wounding one person.

"Tension then returned to the frontline," the source said, with troops exchanging fire with the Sunni

gunnies

and killing one person.

In a week of fighting that broke out last Monday, 14 people from both sides were killed.

Posted by: Fred || 11/01/2013 00:00 || Comments || Link || E-Mail|| [6462 views] Top|| File under: Govt of Syria
Israeli Warplanes Strike Missiles Allegedly Destined for Hizbullah
[An Nahar] Israeli warplanes have struck a military base near the Syrian city of Latakia, targeting missiles that might have been destined for Hizbullah, CNN quoted an

B.O. regime

official as saying on Thursday.
An

kaboom

at a missile storage site in the area was widely reported in the Israeli press, but an attack has not been confirmed by the Israeli government.

The target, according to the

B.O. regime

official, was "missiles and related equipment the Israelis felt might be transferred to Hizbullah."

Meanwhile,


...back at the Council of Boskone, Helmuth ordered the space pirate fleet to attack Zemblonia...


The

News Agency that Dare Not be Named

also quoted U.S. officials as saying that Israeli warplanes attacked a military target inside Syria.

An

B.O. regime

official confirmed the attack happened overnight Thursday but provided no details.
I can say no more!
Another security official said that the attack occurred in the port city of Latakia and that the target was Russian-made SA-125 missiles.

Another U.S. official confirmed to Agence

La Belle France

Presse that "there was an Israeli strike" but gave no detail on the location or the target.

"Historically targets have been missiles transferred to Hizbullah," the official said.

Israeli government officials contacted by AFP refused to comment on the reports.



Leb

's MTV quoted unnamed sources in Jerusalem as saying that Turkey was behind the Latakia attack, in

Dire Revenge™

for the recent shooting down of a Turkish plane in the same area.

Earlier on Thursday, the Saudi-owned Al-Arabiya television quoted unnamed sources as saying that two Israeli Arclight airstrikes had targeted Damascus and Latakia on Wednesday evening.

The raids totally destroyed shipments of SA-8 surface-to-air missiles destined for Hizbullah, the sources said.

Al-Arabiya also quoted sources from both the Syrian opposition and regime as saying that a Latakia air defense base was targeted Wednesday night by a rocket fired from the Mediterranean Sea. Israel's Channel 2 said a missile fired from a warship targeted a Russian S-125 missile system that has recently arrived at the Latakia military base.

Also on Thursday, the Syrian Observatory for Human Rights said a series of

kaboom

s struck an air base in Latakia, a regime stronghold.

"Several

kaboom

s were heard in an air defense base in the Snubar Jableh area" on Wednesday, said Observatory director Rami Abdel Rahman.

He said the cause of the

kaboom

s is "unclear" and that no casualties have been reported.

A Syrian security source meanwhile told Agence

La Belle France

Presse that "a rocket fell near the base, causing a fire to break out."
Posted by: Fred || 11/01/2013 00:00 || Comments || Link || E-Mail|| [6462 views] Top|| File under: Hezbollah
Two Arrested after Bomb Goes Off near Army Intelligence Station in Bekaa
[An Nahar] A bomb went kaboom! on Thursday morning near an army intelligence station in the central Bekaa region of Jalala.

The National News Agency reported that the bomb was discovered on the side of the ride, adding that it was placed behind the Moussawi institute in the area.

The blast went off as a specialized member of the Internal Security Forces was dismantling.

No one was injured in the incident.

The army later announced in a statement the arrest of two suspects linked to the

kaboom

.

It added that the blast was caused by a 300-gram explosive, which was remotely detonated.

The explosive was placed on an off road of the Shtaura highway and went kaboom! at around 8:300 a.m. said LBCI television.

Only material damage was reported and television footage showed that a number of cars had been damaged in the blast.

Posted by: Fred || 11/01/2013 00:00 || Comments || Link || E-Mail|| [6480 views] Top|| File under:
Syria Army Advances on Sfeira
[An Nahar] Syrian troops pressed an advance Thursday on the strategic area of Sfeira, the site of several arms factories near Aleppo, said the Syrian Observatory for Human Rights.

"Fierce

festivities

are raging between the rebels and regime troops on the eastern side of Sfeira, amid a loyalist advance on the town, as troops take control of a new area," said the

Britannia

-based Observatory.

Battles have raged in the Sfeira area near second-city Aleppo for several months. The area is important because of the arms factories and because it is located on a key route linking Aleppo to central Syria.

Sfeira has been under rebel control for a year, but the factories have remained in army hands.

The army advance opens up the loyalists' entry to Aleppo city, which has seen intense fighting since a massive rebel advance on July 20, 2012. Some parts of the city are already controlled by the regime while others are in rebel hands.

Elsewhere, several mortar shells launched by rebels hit Jaramana, a majority Christian-Druze suburb of Damascus, said the Observatory.

The attack killed two women and

maimed

several other people, the group added.

The

Britannia

-based Observatory, which relies on local activists and other witnesses, reported a series of

kaboom

s Wednesday at an air base in the western Latakia province, a regime stronghold.

"Several

kaboom

s were heard in an air defense base in the Snubar Jableh area" on Wednesday, said Observatory director Rami Abdel Rahman.

He said the cause of the

kaboom

s is "unclear" and that no casualties have been reported.

A Syrian security source meanwhile told Agence

La Belle France

Presse that "a rocket fell near the base, causing a fire to break out."

Latakia is a stronghold of
Hereditary President-for-Life Bashir Pencilneck al-Assad


Scourge of Qusayr...


's regime, and is home to a large number of Alawites, who belong to the same minority Shiite sect as the country's embattled ruler.

Posted by: Fred || 11/01/2013 00:00 || Comments || Link || E-Mail|| [6477 views] Top|| File under: Govt of Syria
Who's in the News
25
[untagged]
9
Arab Spring
7
Govt of Syria
5
Govt of Pakistan
4
Islamic State of Iraq & the Levant
3
Boko Haram
2
Hamas
1
TTP
1
Hezbollah
1
Jamaat-e-Islami
1
al-Qaeda in Pakistan
1
al-Qaeda in North Africa
Bookmark
E-Mail Me
The Classics
The O Club
Rantburg Store
The Bloids
The Never-ending Story
Thugburg
Gulf War I
The Way We Were
Bio
Merry-Go-Blog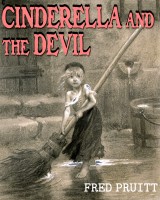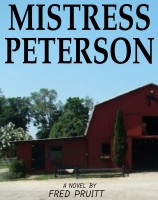 On Sale now!


A multi-volume chronology and reference guide set detailing three years of the Mexican Drug War between 2010 and 2012.

Rantburg.com and borderlandbeat.com correspondent and author Chris Covert presents his first non-fiction work detailing the drug and gang related violence in Mexico.

Chris gives us Mexican press dispatches of drug and gang war violence over three years, presented in a multi volume set intended to chronicle the death, violence and mayhem which has dominated Mexico for six years.
Click here for more information


Meet the Mods
In no particular order...


Steve White
Seafarious
Pappy
lotp
Scooter McGruder
john frum
tu3031
badanov
sherry
ryuge
GolfBravoUSMC
Bright Pebbles
trailing wife
Gloria
Fred
Besoeker
Glenmore
Frank G
3dc
Skidmark
Alaska Paul



Better than the average link...



Rantburg was assembled from recycled algorithms in the United States of America. No trees were destroyed in the production of this weblog. We did hurt some, though. Sorry.
44.201.96.43

Help keep the Burg running! Paypal: