Africa Horn
Somali forces sweep the port city of Marko
[Shabelle] An official in Somalia says government forces launched Thursday a massive crackdown in the port city of Marko, prior to several killing a senior army commander.

Abdi Salan, the official told Shabelle Media Network station by phone that the forces were in successful capturing many people in connection with the recent murder of General Gordan and in security activities during the sweep.

General Farah (Gordan) was killed along with four other soldiers in an ambush last Sunday in Elwaregow area near Marko city, 100 Kilometers (62 miles) northeast of Mogadishu.

Mr. Salan highlighted that Investigations are underway and authorities in Marko have not released a statement on the matter.
Posted by: Fred || 11/02/2012 00:00 || Comments || Link || E-Mail|| [6484 views] Top|| File under: al-Shabaab
Africa North
Pentagon: Secret U.S. military commandos deployed to Libya
Classified United States military units are operating in the region near Libya since the Sept. 11 attack on the U.S. diplomatic compound in Benghazi, according to the director of operations for the Pentagon's Joint Staff.

The disclosure that secret U.S. military forces were dispatched to Libya recently was revealed in a letter sent Wednesday to the House Armed Services Committee by Vice Adm. Kurt Tidd, director of operations for the Pentagon's Joint Staff.

Tidd said that after the attack in Benghazi, the U.S. European Command sent a Fleet Antiterrorism Security Team (FAST) platoon to reinforce security at the U.S. Embassy in Tripoli.

"Additional classified capabilities were deployed to the region," Tidd said, in what other defense officials said was a reference to the deployment of special operations commandos.

Tidd was responding to a letter from Rep. Howard P. "Buck" McKeon (R., Calif.) about whether the military recommended bolstering security in Libya prior to the Sept. 11 attack that killed U.S. ambassador to Libya Chris Stevens and three other Americans.

A U.S. official would not provide details on the classified unit in the region but said it includes elite U.S. special operations commandos trained for counterterrorism missions, like the Navy's Seal Team Six, known formally as the Naval Special Warfare Development Group.

The CIA also is said to be secretly setting up covert armed aerial drone units in the country.

Posted by: Au Auric || 11/02/2012 10:14 || Comments || Link || E-Mail|| [6467 views] Top|| File under:
Tunisia Says Foiled Plot To Kidnap Local Jews
[Ynet] Interior Ministry says security forces thwarted plan to abduct young Jews in Zarzis, hold them for ransom. Jewish leader: Intimidation campaign underway

Tunisian security forces tossed in the calaboose
Drop the rod and step away witcher hands up!
four people for allegedly plotting to kidnap local Jews and hold them for ransom, an Interior Ministry official said on Thursday.

There are less than 2,000 Jews in Tunisia, mostly living in Zarzis and the nearby island of Djerba in the south of the country.

"The security forces aborted a plan to kidnap young Jews in Zarzis. Police tossed in the calaboose
Drop the rod and step away witcher hands up!
four young men and seized two weapons," the official, Lofi Hidouri, told

Rooters

.

A Tunisian newspaper reported that security forces managed to stop a "dangerous terror network" that operated against Jews. According to the report, the man behind the activity was a security officer who was in charge of protecting Jews residing in southern Tunisia. He recruited numerous youngsters to the terror network, the newspaper said.

It was further reported that the security officer had already purchased a vehicle from Libya, as well as a weapon, which he planned to use in the attack.

Perez Trabelsi, head of the Jewish community in Djerba, also said a policeman was among the four tossed in the calaboose
Drop the rod and step away witcher hands up!
"There is a big worry in Djerba and Zarzis. The government should provide us with more protection," Trablesi said.

An "intimidation campaign" was underway to force Jews to leave Tunisia, he said.

"This is our country, we will not leave it", he added.


This strikes me as unwise, as well as untenable.

Tunisia, whose authoritarian president, Zine El Abidine Ben Ali, was

tossed

in a street revolt in January 2011, now has an elected Islamist-led government.

Friction has grown between Islamists and secularists, with hardline Salafi

Mohammedan

s clashing with police in street protests.

A few weeks after Ben Ali fled Tunisia, a synagogue in the city of Ghabes was set alight.

No one was hurt and the incident appeared to be isolated, but it revived memories of an al-Qaeda attack in 2002 that killed 21 tourists after an explosive-laden truck Blew up near a synagogue in Djerba.
Posted by: trailing wife || 11/02/2012 00:00 || Comments || Link || E-Mail|| [6503 views] Top|| File under:
Benghazi: Benghazi Timeline
David Ignatius at WaPo reviews the timeline given to him by the CIA.

A companion article provides a longer time frame with both the events of the attack and the politics afterwards.

Ignatius says in his piece --


While there were multiple errors that led to the final tragedy, there's no evidence that the White House or CIA leadership deliberately delayed or impeded rescue efforts.

I don't know how he can say that when we don't have all the facts yet. It's clear that the CIA Global Response Staff moved smartly towards the sound of gunfire. That's all anyone can ask of them. But we don't know from this what the White House, State Department, or Langley did, what Africom did, and what our military in Europe had available.
Posted by: Steve White || 11/02/2012 00:00 || Comments || Link || E-Mail|| [6506 views] Top|| File under:
Benghazi: 'Troubling' Surveillance Before Benghazi Attack
Long piece from Foreign Policy magazine, so just the first bits here. Some overlap with the UAE TV report.

BENGHAZI, Libya -- More than six weeks after the shocking assault on the U.S. consulate in Benghazi -- and nearly a month after an FBI team arrived to collect evidence about the attack - the battle-scarred, fire-damaged compound where Ambassador Chris Stevens and another Foreign Service officer lost their lives on Sept. 11 still holds sensitive documents and other relics of that traumatic final day, including drafts of two letters worrying that the compound was under "troubling" surveillance and complaining that the Libyan government failed to fulfill requests for additional security.

When we visited on Oct. 26 to prepare a story for Dubai based Al Aan TV, we found not only Stevens's personal copy of the Aug. 6 New Yorker, lying on remnants of the bed in the safe room where Stevens spent his final hours, but several ash-strewn documents beneath rubble in the looted Tactical Operations Center, one of the four main buildings of the partially destroyed compound. Some of the documents -- such as an email from Stevens to his political officer in Benghazi and a flight itinerary sent to Sean Smith, a U.S. diplomat slain in the attack -- are clearly marked as State Department correspondence. Others are unsigned printouts of messages to local and national Libyan authorities. The two unsigned draft letters are both dated Sept. 11 and express strong fears about the security situation at the compound on what would turn out to be a tragic day. They also indicate that Stevens and his team had officially requested additional security at the Benghazi compound for his visit -- and that they apparently did not feel it was being provided.

One letter, written on Sept. 11 and addressed to Mohamed Obeidi, the head of the Libyan Ministry of Foreign Affairs' office in Benghazi, reads:


"Finally, early this morning at 0643, September 11, 2012, one of our diligent guards made a troubling report. Near our main gate, a member of the police force was seen in the upper level of a building across from our compound. It is reported that this person was photographing the inside of the U.S. special mission and furthermore that this person was part of the police unit sent to protect the mission. The police car stationed where this event occurred was number 322."

The account accords with a message written by Smith, the IT officer who was killed in the assault, on a gaming forum on Sept. 11. "Assuming we don't die tonight. We saw one of our 'police' that guard the compound taking pictures," he wrote hours before the assault.

The State Department declined to comment directly on the documents, citing an ongoing investigation. "An independent board is conducting a thorough review of the assault on our post in Benghazi," deputy spokesman Mark Toner said. "Once we have the board's comprehensive account of what happened, findings and recommendations, we can fully address these matters."

Obeidi, the Libyan official named on one of the printouts, said he had not received any such letter, adding, "I did not even know that the U.S. ambassador was visiting Benghazi." However, a spokesman for the Benghazi police confirmed that the ministry had notified the police of the ambassador's visit. "We did not receive that letter from the U.S. consulate. We received a letter from Ministry of Foreign Affairs Benghazi asking for additional security measures around consulate during visit of the ambassador. And the police provided all extra security which was asked for," the spokesman said.

It is not clear whether the U.S. letters were ever sent, and if so, what action was taken before the assault on the evening of Sept. 11. But they speak to a dangerous and uncertain security environment in Benghazi that clearly had many State Department officials worried for their safety.
Posted by: Steve White || 11/02/2012 00:00 || Comments || Link || E-Mail|| [6479 views] Top|| File under:
Benghazi: Key task force not convened during Benghazi consulate attack
CBS News has learned that during the Sept. 11 attack on the U.S. Mission in Benghazi, the Obama Administration did not convene its top interagency counterterrorism resource: the Counterterrorism Security Group, (CSG).


So Champ's administration ignored requests to protect our people prior to the attack, and didn't respond in any effective way during the attack. And we all know how they handled things afterwards...

"The CSG is the one group that's supposed to know what resources every agency has. They know of multiple options and have the ability to coordinate counterterrorism assets across all the agencies," a high-ranking government official told CBS News. "They were not allowed to do their job. They were not called upon."

Counterterrorism sources and internal emails reviewed by CBS News express frustration that key responders were ready to deploy, but were not called upon to help in the attack. As to why the Counterterrorism Security Group was not convened, National Security Council Spokesman Tommy Vietor told CBS News "From the moment the President was briefed on the Benghazi attack, the response effort was handled by the most senior national security officials in governments. Members of the CSG were of course involved in these meetings and discussions to support their bosses."


Sure, they were briefed. But what did they do?

Absent coordination from Counterterrorism Security Group, a senior US counterterrorism official says the response to the crisis became more confused. The official says the FBI received a call during the attack representing Secretary of State Hillary Clinton and requesting agents be deployed. But he and his colleagues agreed the agents "would not make any difference without security and other enablers to get them in the country and synch their efforts with military and diplomatic efforts to maximize their success."

Another senior counter terrorism official says a hostage rescue team was alternately asked to get ready and then stand down throughout the night, as officials seemed unable to make up their minds.

A third potential responder from a counter-terror force stationed in Europe says components of AFICOM -- the military's Africa Command based in Stuttgart, Germany -- were working on course of action during the assault. But no plan was put to use.

"Forces were positioned after the fact but not much good to those that needed it," the military source told CBS News.

"The response process was isolated at the most senior level," says an official referring to top officials in the executive branch. "My fellow counterterrorism professionals and I (were) not consulted."

The official says a protocol set forth in a classified presidential directive calls for the Counterterrorism Security Group (CSG) to be convened in the event of a possible terrorist attack. According to a public military document, the directive was designed to "synchronize the efforts of all the government agencies that have a role to play in the Global War on Terrorism."

The Administration also didn't call on the only interagency, on-call, short notice team poised to respond to terrorist incidents worldwide: the Foreign Emergency Support Team (FEST). FEST's seasoned experts leave within four hours of notification and can provide "the fastest assistance possible."

FEST Teams deployed immediately after al Qaeda bombings of US embassies in East Africa in 1998, and the USS Cole in 2000, but were not used for Benghazi, to the chagrin of some insiders. It's likely that the CSG task force, if contacted, would have recommended FEST aid.

"First a tactical response was needed," says a senior U.S. counterterrorism official, "and while that was being implemented, the holistic response could have been developed and deployed within hours" which could have allowed the FBI investigate safely on site well ahead of the "24 days it took."

When asked why the FEST wasn't utilized, a State Department official said it was used previously in East Africa because of damage sustained to a US embassy "to help restore communications and other infrastructure support. In this case, that was unnecessary at Embassy Tripoli."


Of course it was unnecessary in Tripoli. The attack was in Benghazi.

A White House official told us that at the start of the attack, Chairman of the Joint Chiefs Martin Dempsey and Defense Secretary Leon Panetta "looked at available options, and the ones we exercised had our military forces arrive in less than 24 hours, well ahead of timelines laid out in established policies." He also said a "small group of reinforcements" was sent from Tripoli to Benghazi, but declined to say how many or what time they arrived. The Pentagon moved a team of special operators from central Europe to Sigonella, Italy but gave no other details.

Ambassador Stevens and three other Americans died in a protracted battle over the course of eight hours. It's believed two of the victims, Navy SEALs Tyrone Woods and Glen Doherty, died in a mortar attack some six or seven hours after the US Mission was first overrun by a terrorist mob that burned buildings and used AK-47 rifles, bombs, and mortars.
Posted by: Steve White || 11/02/2012 00:00 || Comments || Link || E-Mail|| [6481 views] Top|| File under:
Tunisia Security Officers Protest against Salafist Attacks
[An Nahar] Hundreds of officers from several Tunisian security forces demonstrated on Thursday against attacks on them, particularly by Salafists


...Salafists are ostentatiously devout Moslems who figure the ostentation of their piety gives them the right to tell others how to do it and to kill those who don't listen to them...


, and protested at the lack of resources to protect themselves.

Police, national guard, civil defense and the presidential guard officers protested for an hour in front of the interior ministry, an Agence

La Belle France

Presse

news hound

said.

"We denounce the violence against the officers and urge the government to take steps quickly to protect them and their families who are at risk," Sami Gnaoui, an official at the General Union of the National Guard, told AFP.

The protesters were demanding they be given appropriate equipment and proper instructions to enable them to ensure their own safety when attacked.

The discontent was triggered after the head of the area's public security brigade was assaulted in Manouba by a Salafist.

A suspect was tossed in the slammer
Keep yer hands where we can see 'em, if yez please!
, which sparked violence on Tuesday in which Islamists attacked two guard posts in the Tunis suburb of Manouba.

In the ensuing

festivities

an attacker was killed and two

coppers

maimed

.

On Thursday, Imam Khaled Karaoui of Manouba's Ennour mosque, who was among those who attacked the national guard posts, died of wounds sustained that night, local national guard commander Nizar Badis said.

Demonstrators also criticized human rights


One man's rights are another man's existential threat.


activist Radhia Nasraoui, who has consistently denounced abuses in

cop shoppe

s since the 2011 revolution that ousted former president Zine El Abidine Ben Ali and who attended the rally.

"She does not stop insulting us and she comes to a gathering of the security forces," said a police officer.

Since Ben Ali's ouster, radical Islamists have carried out a number of attacks, including against security forces and on cultural events.

The opposition accuses the government, led by Islamist party Ennahda, of failing to rein in violence by Salafists, a hardline branch of Sunni Islam.

The authorities have vowed to crack down on Islamist violence in the wake of a Salafist-led attack on the U.S. embassy in September in which four assailants were killed.

Tunisian security forces are poorly viewed by the people given the repression they carried out under the regime of Ben Ali, and no major reforms have been implemented so far by the present Islamist Ennahda party-led government.

Posted by: Fred || 11/02/2012 00:00 || Comments || Link || E-Mail|| [6495 views] Top|| File under: Arab Spring
India-Pakistan
Two more policemen shot dead
[Dawn] Two more

coppers

were

rubbed out

in the city on Wednesday, police said.

They said that armed riders targeted 42-year-old Assistant Sub-Inspector Rafiq Khaskheli when he was passing through the main market of the rural suburbs of the city.

Clad in shalwar-kameez, the ASI suffered a single bullet wound in the head and died while being shifted to the Jinnah Postgraduate Medical Centre (JPMC).

"According to witnesses, two men on a
cycle of violence intercepted him in a service lane along the main market of the area," said the station investigation officer, Haroon-ur-Rasheed.

"He was hit by a bullet in the head that proved fatal. He was associated with the investigation arm of the Murad Memon Goth

cop shoppe

. He was quite active in taking action against area criminals."

He said he had little doubt that criminal gangs mainly involved in drug trafficking and extortion were responsible for the murder.

The victim was a resident of Jam Kando Goth in Malir and father of five.

Earlier in Gulistan-e-Jauhar, a constable of the CID police was killed while resisting a robbery bid.

Police said that 40-year-old CID constable Saeed Mansoori was also associated with a private school in Gulistan-e-Jauhar Block 15 as a physical trainer. He was about to leave the school when he saw two armed motorcyclists attempting to rob a woman on the road.

"The constable along with a school watchman, Mumtaz Ali, challenged the armed

bandidos

," said DSP Shakil Awan.

"After a brief scuffle, one of the two

bandidos

fired shots and the constable and watchman suffered bullet wounds. They were shifted to a nearby private hospital where the constable died."

He said that the victim was a resident of North Bloody Karachi


...formerly the capital of Pakistain, now merely its most important port and financial center. It may be the largest city in the world, with a population of 18 million, most of whom hate each other and many of whom are armed and dangerous...


's Sector-3 and had been associated with the anti-extremist cell of the CID police since 2009.

A total of 80

coppers

have been killed in the city this year. Nineteen of them were targeted in October 2012.

Woman killed in attack on house

An elderly woman was killed and her daughter and two grandsons

were maimed

in an armed attack on her house in Ittehad Town on Wednesday, police said.

They said that two neighbouring families had developed a dispute last week near Jhangwi Chowk in Ittehad Town that turned ugly on Wednesday evening when members of one of the families fired shots at the other one.

"The two families belong to the Mehsud and Afridi tribes," said Inspector Imtiaz Mir Jatt, the SHO of the Mockho

cop shoppe

.

"The male members of the Mehsud family with some of their aides stormed Allah Khan Afridi's home and fired shots indiscriminately. There were only

women and kiddies

and the firing killed Allah Khan's 65-year-old mother Zul Farosh and left her daughter Asna Bibi and her two sons eight-year-old Ashfaq and 10-year-old Shahid

maimed

. The attackers

bravely ran away

after the firing."

He said that the police after initial investigations raided multiple places and locked away
Book 'im, Mahmoud!
two suspects — Khalid and Abdullah.

"The nature of dispute is not yet clear but we have identified the attackers and will arrest them very soon," added the area SHO.

Young man

rubbed out



A young man was

rubbed out

under mysterious circumstances in North Nazimabad on Wednesday, police said.

They said that 37-year-old Shabbir Saifuddin was riding a motorbike as a pillion rider with his friend Ali Asghar, who found the former

maimed

when they reached near Five Star Chowrangi.

"The victim was coming from UP Mor with his friend sitting on the rear seat of the motorbike," said North Nazimabad SP Latif Siddiqi. "When they reached near Five Star Chowrangi, Ali Asghar found his friend falling on him unconsciously. He stopped the bike and found his head oozing blood."

Saifuddin was brought to the Abbasi Shaheed Hospital where he was pronounced dead.
He's dead, Jim!
Doctors said a single bullet hit the victim in the head.

The killing sounded suspicious to the police

Sherlocks

, who remained clueless about the incident.

"We don't know exactly what had really happened. His friend is the only eyewitness to the incident who said he did not see any attacker neither did he hear a gunshot. The victim was a resident of North Nazimabad's Bock C. We are still in the process of collect information before reaching any conclusion," added the area SP.

Boy found strangulated

The body of an unidentified boy, aged between 10 and 12 years, was found in the bushes in Gulistan-e-Jauhar on Wednesday, officials said.

They said that a police patrol was informed about the body.

"The boy was dressed in shalwar-kameez," said an official at the Sharea Faisal

cop shoppe

. "There were visible wounds on the body, which was shifted to the Jinnah Postgraduate Medical Centre."

He said that apparently the boy was strangulated, but the exact cause of death could only be known in a couple of days in the final report of the post-mortem examination.

"The body was moved to the Edhi morgue in Sohrab Goth for a want of identification. We are tracing the family links of the victim before lodging an FIR," added the official.

Posted by: Fred || 11/02/2012 00:00 || Comments || Link || E-Mail|| [6503 views] Top|| File under:
Three ANP men killed in attack on party office
[Dawn] Three workers of the Awami National Party (ANP) were killed and four activists were

maimed

in a gun attack carried out by some half a dozen

gunnies

riding
cycle of violences on its party office in Landhi on Wednesday, police and party sources said.

The officials said that about six men riding three motorbikes pulled up outside the ANP ward office in UC-3 of Landhi's Sherpao Colony within the remit of the Quaidabad

cop shoppe

. Three of them got off the two-wheelers, pulled out 9mm pistols and fired multiple shots at the ANP workers sitting in and outside the office.

"The firing was so intense that it terrorised area people and caused panic in the thickly-populated neighbourhood," said an official at the Quaidabad

cop shoppe

. "The main victims were those activists who were sitting in chairs outside the office as a matter of routine. The attackers sped away in a flash after firing multiple rounds."

As the guns fell silent, residents and the party workers who escaped the attack rescued the

maimed

and put them into cars and ambulances to race them to the Jinnah Postgraduate Medical Centre (JPMC). Out of the total seven

maimed

victims, three workers, including the party's area leader, died one after another at the hospital.

"

The dear departed

have been identified as activist in charge of ANP ward Saleem Khan, Abid Hazarwai and Mohammad Sajid," said the official. "The

maimed

included Fahim Bangash, Niaz Khan Yousufzai, Arif Khan and Abdul Razzaq. The

maimed

activist, Niaz Khan, is also coordinator to the ANP

politician

in the Sindh Assembly Amanullah Mehsood," the police said.

The police authorities suspected 'political reasons' for the deadly attack that also attracted serious criticism from the leadership of the ANP, which parted ways with the Pakistain People's Party-led coalition government only last month while keeping the ruling partnership intact at the centre and in Khyber-Pakhtunkhwa


... formerly NWFP, still Terrorism Central...


"It was definitely a targeted attack," said DIG (east) Shahid Hayat. "Initially it seems politically motivated but investigations are at their early stage. We are collecting information. Police patrol and deployment in the affected area and other volatile localities have been increased to prevent violence."

Losing workers and area leaders consistently in random attacks in different parts of the city, the ANP sounded worried and angry while blaming the 'security administration' and the 'coalition government' for failing to protect lives of political workers.

"Political activism in Bloody Karachi


...formerly the capital of Pakistain, now merely its most important port and financial center. It may be the largest city in the world, with a population of 18 million, most of whom hate each other and many of whom are armed and dangerous...


is being targeted months before general elections," said an ANP

front man

commenting on the attack on the Landhi office. "It's sheer terrorism, which puts a question mark over the performance of the democratic set-up and the law-enforcement agencies. The party condemns every form of terrorism," he added.

Posted by: Fred || 11/02/2012 00:00 || Comments || Link || E-Mail|| [6491 views] Top|| File under:
Peace body chief held in Khyber for 'illegal activities'
[Dawn] The authorities on Tuesday locked away
You have the right to remain silent...
head of a pro-government peace committee in Khyber Agency
for his alleged involvement in kidnapping cases.

Officials said that Essa Khan, the head of peace committee,

kidnapped

a resident of Bajaur Agency, aka Turban Central


...Smallest of the agencies in FATA. The Agency administration is located in Khar. Bajaur is inhabited almost exclusively by Tarkani Pashtuns, which are divided into multiple bickering subtribes. Its 52 km border border with Afghanistan's Kunar Province makes it of strategic importance to Pakistain's strategic depth...


some time ago and kept him in habeas corpus. They said that Essa Khan was lodged at Jamrud lockup where he would be interrogated for his involvement in illegal activities.

Essa Khan formed a peace committee with the assistance of local administration in Chora after security forces destroyed a hideout of

faceless myrmidons

in the area and killed a number of

orc

s, who had taken refuge there after fleeing upper
Orakzai Agency
... crawling with holy men, home to Darra Adam Khel, the world's largest illegal arms bazaar. 14 distinct tribes of beturbanned primitives inhabit Orakzai agency's 1500 or so square kilometers...
Meanwhile,


...back at the desert island, Bert was realizing to his horror that he'd had only one bottle for one message, and he'd forgotten to include a return address...


a nine-year-old student was injured critically when he was hit by a stray bullet during a wedding party in Mirdadkhel area of Landi Kotal on Tuesday.

The injured boy identified as Shehzad was shifted to Beautiful Downtown Peshawar


...capital of Khyber Pakhtunkhwa (formerly known as the North-West Frontier Province), administrative and economic hub for the Federally Administered Tribal Areas of Pakistan. Peshawar is situated near the eastern end of the Khyber Pass, convenient to the Pak-Afghan border. Peshawar has evolved into one of Pakistan's most ethnically and linguistically diverse cities, which means lots of gunfire.


after doctors at the local hospital declared his condition critical. The local administration claims to have imposed a ban on firing in the air in Landi Kotal.

However,


a hangover is the wrath of grapes...


the ban was flouted by local residents as Landi Kotal and its surrounding areas reverberated with frequent bursts of Kalashnikovs and other weapons during wedding ceremonies on Eid days.

Local officials, when contacted, insisted that no one had so far lodged any complaint with them about firing in the air.

Also, curfew remained imposed in most parts of Malikdinkhel, Sipah and Shalobar areas in Bara on Wednesday as security forces continued search and cordon operation there for the fourth consecutive day.

Officials said that about 250

rustics

from Sipah tribe were locked away
You have the right to remain silent...
during the operation from different areas. They said that all the locked away
You have the right to remain silent...


rustics

were shifted to Fort Salop for questioning.

Security forces made announcements through loudspeakers, asking residents of Shalobar, Sipah and Malikdinkhel to remain indoors and avoid coming out of their homes.

Forces also plugged all the entry and exit routes to the areas where curfew was imposed. The imposition of curfew caused acute shortage of food and other daily use items in the region.

Local sources said that hundreds of families had gone to Bara to celebrate Eid with their relatives but they were stranded there owing to imposition of curfew and launching of search operation.

Meanwhile,


...back at the desert island, Bert was realizing to his horror that he'd had only one bottle for one message, and he'd forgotten to include a return address...


Al-Khidmat Foundation distributed meat of sacrificial animals among 4,000 displaced families from Bara, presently living at Jalozai camp, on the second and third days of Eidul Azha.

A

blurb

issued by Al-Khidmat Foundation said that a total of 733 animals including 578 sheep, 71 goats and 85 buffaloes were slaughtered at Jalozai camp on the second day of Eid.

The Foundation selected 4,000 deserving and needy families and distributed the meat among them through its workers.

Posted by: Fred || 11/02/2012 00:00 || Comments || Link || E-Mail|| [6505 views] Top|| File under: Govt of Pakistan
Fake ISI officer held in Peshawar
[Dawn] Local police on Wednesday enjugged
Drop the rosco, Muggsy, or you're one with the ages!
a man for pretending to be a colonel of Inter-Services Intelligence.

ASP (cantonment) Ali Akbar Khan told

news hound

s here that imposter Amir Murad wanted to acquire 10 kanals of land in Kaghan Valley on lease from the government to open an ISI office and was enjugged
Drop the rosco, Muggsy, or you're one with the ages!
on inquiry.

He said the enjugged
Drop the rosco, Muggsy, or you're one with the ages!
man, a resident of Rawalpindi, was a habitual criminal and worked as human resource manger in Oil and Gas Regulatory Authority, vice president in a telephone company, regional manager in a private bank and consultant in some nongovernmental organizations on fake documents.

Mr Ali said the imposter was also involved in extorting money and providing people with fake documents for US and UK visas.

Posted by: Fred || 11/02/2012 00:00 || Comments || Link || E-Mail|| [6497 views] Top|| File under: Govt of Pakistan
Ten militants killed as jets pound Tirah Valley
[Dawn] Ten

gunnies

were killed and six injured Thursday as gunship helicopters and jet fighters pounded

bad boy

hideouts in the remote Tirah Valley in Khyber Agency
's Bara Tehsil, security officials said.

The officials said that security forces had also destroyed the house of a

bad boy

commander while a mortar shell hitting a house injured eight civilians also in Bara.

Sources added that gunship helicopters struck

myrmidon

s in Sairi village of Tirah, destroying four of their bases and killing ten

bad boy

s. Six were also said to be injured.

The security forces claims, however, could not be verified form an independent source, the area being inaccessible to

news hound

s because of a lack of telecommunication links

Meanwhile,


...back at the pool hall, Peoria Slim had found another sucker...


security forces also blew up the house of a

bad boy

commander known as Javed belonging to the outlawed Lashkar-e-Islam in the Nala Kajori area of Bara.

In another incident a mortar shell hit a house in Malakdin Khel area of Bara, injuring eight members of a family. It was unclear whether the shell was fired by

gunnies

or security forces.

Khyber is one of Pakistain's seven tribal districts near the Afghan border which are rife with homegrown

forces of Evil

and are alleged to be strongholds of Taliban and Al Qaeda operatives.

Posted by: Fred || 11/02/2012 00:00 || Comments || Link || E-Mail|| [6504 views] Top|| File under:
Israel-Palestine-Jordan
Iron Merchant Caught Transferring Money To Hamas
[Ynet] Shin Bet, police trace Gazook iron merchant that used his Israeli visa to transfer millions of dollars and iron to

Hamas, always the voice of sweet reason,

military wing



Gazoo

resident Maher Abu Ghaba, 41, has been abusing his Israeli visa to transfer money to Hamas, apparently for years. Reportedly, Abu Ghaba has also been transferring iron to the Izz al-Din al-Qassam Brigades, Hamas' military wing, which was using the iron in the construction of tunnels and bunkers.

On Thursday, it was cleared for publication that Abu Ghaba was locked away
Drop the gat, Rocky, or you're a dead 'un!
in a joint operation of the Shin Bet and the Lachish District Police.

Abu Ghaba, who has been importing and marketing iron in the

Gazoo

Strip, was locked away
Drop the gat, Rocky, or you're a dead 'un!
at the Erez crossing on September 6, carrying NIS 114,000 (roughly $29, 400). When questioned by the Shin Bet, he confessed to transferring money and iron to Hamas. The accumulated amount of money is estimated to have reached some $3 million.

Abu Ghaba utilized many methods in his schemes, one of which was taking money that Hamas wired to his family in Egypt for his iron business and handing it over in cash to Gazook Hamas representatives.

Ever since Morsi assumed power in Egypt, Abu Ghaba confessed, money transfer has become easier, as Hamas officials would leave to Egypt through Rafah and carry the money in suitcases back to the Strip.

3,000 tons of iron found on a ship arriving from turkey

The Shin Bet, the police, customs, and the State Prosecutor ran a joint operation last month, thwarting an attempt to smuggle some 3,000 tons of iron into the

Gazoo

Strip. The iron, imported by Abu Ghaba, was used by Hamas to build bunkers under mosques.

The South District Attorney's Office filed an indictment in September, charging Abu Ghaba with conspiracy, support of a terror organization and funding terror. According to the indictment, Abu Ghaba imported the iron from different countries into the Ashdod Port, stored the iron in sheds in Israel and gradually transported it in trucks to the

Gazoo

Strip through the Kerem Shalom crossing.

Senior NCO Motti Asor, of the Southern District Police, said that "Intelligence information led us to arrest the man carrying NIS 114,000 in cash. He claimed it was payment for iron, but later confessed under questioning to have transferred $3-4 million through his brother in Egypt and another middleman."

"By purchasing iron," Asor added, "Hamas would in fact launder money. Hamas would later use the iron to build shelters and posts to prepare for war or conflict with the IDF." According to Asor, police forces unloaded 3,000 tons of iron from a ship arriving from Turkey in October, amounting to some 42 tons of iron that police intercepted and which will be confiscated.

The Shin Bet and police expressed their concern that goods, such as iron for construction, imported through Israeli ports, may make their way to the Hamas military wing.

"Abu Ghaba's arrest," an official said, "indicates that Hamas has been abusing Israel's policy of granting visas to merchants, by which traders would go into Israel on a daily basis," pointing out that Hamas can in fact smuggle goods and money into the Strip for military purposes.

According to the official, Hamas builds bunkers under mosques, presumably assuming that Israel will avoid attacking places of worship in case of war.
Posted by: trailing wife || 11/02/2012 00:00 || Comments || Link || E-Mail|| [6478 views] Top|| File under: Hamas
Southeast Asia
Indonesia suspects new terrorist links to al Qaeda
A group of 11 suspected terrorists arrested in Indonesia in the past week for allegedly planning to attack the U.S. Embassy and other American targets is likely connected to remnants of Jemaah Islamiyah, according to Indonesia's counterterrorism head.

Ansyaad Mbai said interrogation of the group would probably show they are linked with Jemaah Islamiyah, which was al Qaeda's chief franchise in Southeast Asia and the group that carried out the Bali bombings 10 years ago. He said the group "looked new at first, but we've found that they're connected to the previous terrorist networks."

The arrests came as government forces stepped up operations on the northern island of Sulawesi. Police on Wednesday killed one suspect and arrested two others in a shootout in the Sulawesi town of Poso.

Mbai said Poso is the new front in Indonesia's fight against Islamism. Officials say militants are fomenting sectarian unrest between Muslims and Christians in Poso to destabilize the country and advance their ultimate goal of creating an Islamic nation.

Mbai said, "The center of gravity for terrorism in Indonesia is Solo [in Central Java], but Poso is used as the training grounds now. The situation is already critical. People are scared."

He said it was possible that some of the men apprehended during the past week in the plot against the U.S. Embassy in Jakarta received training in Poso. The 11 suspects were all arrested in cities on Java: Bogor, Solo and Madiun.

Indonesian police said the suspects were planning attacks on the embassy, the U.S. Consulate in Surabaya and an office of the Indonesian arm of a U.S. mining company.

Indonesian police identified the suspects as being from a little-known group called Haraqah Sunni for Indonesian Society, or Hasmi. The group targeted American interests in part for revenge following the anti-Islam video clip, that triggered protests around the Muslim world.

Amar said, "From the investigation so far, we know that one of the reasons why they will launch the act of terrorism is this movie, which they view is a blasphemy against Islam.

President Susilo Bambang Yudhoyono, in a speech on Tuesday, called on Indonesia's citizens to fight terrorism but added that the rest of the world needs to be careful about angering extremist elements. He said, "I am also calling on to the world, to countries to uphold mutual respect and be sensitive to [values] in other communities, in other nations, in other religions. Stop blasphemies."

Southeast Asia's terror situation is not confined to Indonesia. Lebanese officials last week arrested two Malaysians in Beirut on suspicion of having links with al Qaeda. Marwan Sinno, the lawyer representing the two Malaysians, said they had been accused of working for al Qaeda and planning a terrorist act in Syria.
Posted by: ryuge || 11/02/2012 00:00 || Comments || Link || E-Mail|| [6475 views] Top|| File under: Abu Sayyaf
Two killed, four injured in shooting attack in southern Thailand
Two people were killed and four others wounded in a shooting at the Hari Raya fair in Pattani province on Wednesday night.

Police received a report late last night of a shooting at the fair site on Vasukree Beach. Chief of Sai Buri police station Pol Col Arsis Umayee led a joint police and military force, together with a bomb disposal unit, to investigate the scene. Police found spent 9mm cartridge shells and bomb debris in front of a shop.

Witnesses said that six people were seriously wounded in the shooting and were taken to the hospital, where two of them were later pronounced dead.

Witnesses said the victims were working at the bingo shop and nearby gambling shops when two people dressed like Muslim women approached them and then opened fire with handguns. The attackers then placed a metal box containing a 3 kg home-made bomb on the ground in front of the bingo shop and fled.

The bomb was meant to kill police who arrived after the attack, but fortunately it went off too early. No one was hurt in the blast.

Police believed it was the work of separatist terrorists militants who had earlier warned that fairs where gambling is permitted should not be held in the deep South.
Posted by: ryuge || 11/02/2012 00:00 || Comments || Link || E-Mail|| [6482 views] Top|| File under: Thai Insurgency
Fatah big shot by unknown gunmen in Ain-Al Hellhole
A member of the Fatah movement was severely injured Thursday when unidentified gunmen shot him in a Palestinian refugee camp in Lebanon, sources said.

The Palestinian sources identified the victim as Imad al-Saidi, who was transferred from the Ain al-Hilweh camp to a nearby hospital for treatment, DPA reported.
Fatah has accused the al-Qaeda-inspired group Jund al-Sham, which is based in the camp, of involvement in the shooting, raising tensions between the two groups, the sources said.

The camp's security committee said an investigation would be launched into the incident, the National News Agency reported.


"Legume! Fetch my cape, the game is afoot. And bring me my saxophone!"

The Ain al-Hilweh refugee camp, situated in the southern Lebanese city of Sidon, is home to around 70,000 Palestinian refugees. Some 367,000 Palestinian refugees live in brotherly Arabic love miserable conditions in 12 camps across Lebanon.
Posted by: Steve White || 11/02/2012 00:00 || Comments || Link || E-Mail|| [6465 views] Top|| File under:
US withdraws its support for Syrian National Council
The US has called for a major overhaul of Syria's beleaguered opposition, saying it was time to move beyond the Syrian National Council (SNC).


Do the Syrian people get a vote in this?

"We've made it clear that the SNC can no longer be viewed as the visible leader of the opposition. They can be part of a larger opposition, but that opposition must include people from inside Syria and others who have a legitimate voice that needs to be heard," US Secretary of State Hillary Clinton said at a news conference during a visit to Croatia.


Until those people get killed by Pencilneck ... or by the Islamicists...

Mrs Clinton added that Syrian opposition talks in Qatar next week should lead to a broader coalition that would speak out strongly against "efforts by extremists to hijack the Syrian revolution."

Western patience has been wearing thin with the SNC, a group of largely expatriate Syrian activists who so far have failed to gain much traction with groups inside the country.
Posted by: Steve White || 11/02/2012 00:00 || Comments || Link || E-Mail|| [6591 views] Top|| File under:
ISF Foils Prison Break by Fatah al-Islam Inmate
[An Nahar] Internal Security Forces thwarted a jail break attempt by a Fatah al-Islam
A Syrian-incubated al-Qaeda work-alike that they think can be turned off if no longer needed to keep the

Leb

pot stirred.
inmate from Roumieh prison, the oldest and largest of

Leb

's overcrowded prisons, the National News Agency reported on Thursday.

According to the news agency, the ISF revealed the scheme on Wednesday by one of the prisoners, who was planning to wear a black chador and climb down using a rope from the bloc that the Islamist inmates are held in.

The ISF found the Islamic veil and the rope that the prisoner was planning to use in his escape attempt, NNA said.

Security sources told Voice of

Leb

radio (100.5) that three Fatah al-Islam inmates, a Paleostinian, a Syrian and an Algerian, who fled the prison at least a month before security guards found out in October, might have used the same technique.

At least thirteen security personnel were set to sit in solemn silence in a dull, dark dock, in a pestilential prison with a life-long lock
Drop the gat, Rocky, or you're a dead 'un!
over suspicions of being involved in helping the 3 detainees flee the prison complex.

Posted by: Fred || 11/02/2012 00:00 || Comments || Link || E-Mail|| [6504 views] Top|| File under: Fatah al-Islam
Rebel Attacks Kill 28 Soldiers as Regime Renews Aerial Bombardments
[An Nahar] Syrian rebels killed 28 soldiers in attacks on three army checkpoints on the main road from Damascus


...Capital of the last overtly fascist regime in the world...


to the embattled city of Aleppo


...For centuries, Aleppo was Greater Syria's largest city and the Ottoman Empire's third, after Constantinople and Cairo. Although relatively close to Damascus in distance, Aleppans regard Damascenes as country cousins...


Thursday, a watchdog said, as a warplane bombed the outskirts of the rebel-held town of Harasta, east of Damascus.

Five rebels were also killed in the attacks near the city of Saraqeb in Syria's northwest, the

Britannia

-based Syrian Observatory for Human Rights said.

The rebels did not capture the checkpoints, where they would be exposed to regime air strikes, but did seize several armored vehicles, said the Observatory.

Syria's northwestern Idlib province has become a key battleground in the country's conflict, especially after rebel forces seized the town of Maaret al-Numan on the Damascus-Aleppo road early last month.

Fighting has since raged at the Wadi Deif army base near Maaret al-Numan, where rebel forces have laid siege to regime troops.

The air force also bombarded towns in the northwestern province of Idlib, much of which is under rebel control, said observatory.

The violence came a day after at least 152 people were killed across Syria -- 58 civilians, 48 rebels and 46 soldiers, said the Observatory.

"Warplanes dropped three bombs on the outskirts of Harasta" in the Eastern Ghuta area home to some of the rebel Free Syrian Army's best organized and fiercest fighters, it said.

Monday saw the regime carry out its heaviest air strikes since air power was first deployed in mid-summer, and intensive aerial attacks have continued, says the Observatory.

The surge in air raids -- often with the crudest kind of explosives -- is a desperate attempt by the regime to reverse rebel gains and turn populations against them, analysts and rebels say.

On Thursday, fighter jets struck the towns of Talmanas and Maar Shamarin in Idlib province, said the Observatory.

The jihadist al-Nusra Front joined the rebels in

festivities

near the province's biggest army base at Wadi Daif, a barracks and storehouse for arms and fuel that they have laid siege to since early October.

Meanwhile,


...back at the cheese factory, all the pieces finally fell together in Fluffy's mind...


several people

were maimed

when helicopters pounded the district of al-Hajar al-Aswad in southern Damascus, said the Observatory.

"One of the shells on al-Hajar al-Aswad... fell into the neighborhood's sports center," it said.

The contested neighborhood of al-Hajar al-Aswad was scene of intense mid-summer fighting between rebels and the army.

Elsewhere,

festivities

broke out in the northern city of Aleppo as the army shelled the rebel-held district of Sukari during the night, the Observatory said, without providing details on casualties.

Posted by: Fred || 11/02/2012 00:00 || Comments || Link || E-Mail|| [6477 views] Top|| File under: Govt of Syria
Who's in the News
34
[untagged]
8
Govt of Pakistan
2
Govt of Syria
1
Arab Spring
1
Baloch Liberation Army
1
Boko Haram
1
Fatah al-Islam
1
Govt of Iran
1
Hamas
1
Lashkar e-Taiba
1
PLO
1
Thai Insurgency
1
Abu Sayyaf
1
al-Shabaab
Bookmark
E-Mail Me
The Classics
The O Club
Rantburg Store
The Bloids
The Never-ending Story
Thugburg
Gulf War I
The Way We Were
Bio
Merry-Go-Blog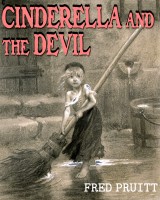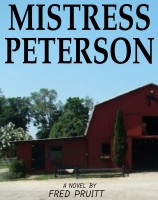 On Sale now!


A multi-volume chronology and reference guide set detailing three years of the Mexican Drug War between 2010 and 2012.

Rantburg.com and borderlandbeat.com correspondent and author Chris Covert presents his first non-fiction work detailing the drug and gang related violence in Mexico.

Chris gives us Mexican press dispatches of drug and gang war violence over three years, presented in a multi volume set intended to chronicle the death, violence and mayhem which has dominated Mexico for six years.
Click here for more information


Meet the Mods
In no particular order...


Steve White
Seafarious
Pappy
lotp
Scooter McGruder
john frum
tu3031
badanov
sherry
ryuge
GolfBravoUSMC
Bright Pebbles
trailing wife
Gloria
Fred
Besoeker
Glenmore
Frank G
3dc
Skidmark
Alaska Paul



Better than the average link...



Rantburg was assembled from recycled algorithms in the United States of America. No trees were destroyed in the production of this weblog. We did hurt some, though. Sorry.
3.235.173.74

Help keep the Burg running! Paypal: