Africa North
Women-friendly cafe in Benghazi bombed
[Libya Herald] A Benghazi cafe popular with women and families was bombed at around 7am this morning. There were no casualties in the

kaboom

but much of the Rotana Cafe, in the Hadaiq district of Benghazi, was destroyed.

The owner had previously received threats relating to the cafe catering for women. Families and female customers were seated and served in a separate section upstairs, while the downstairs part of the cafe was reserved for men only.

In response to the threats, the owner temporarily closed the upstairs section and told customers that it was undergoing renovation work. Local people are convinced, however, that the cafe was still targeted for being women-friendly.

One customer said that the Rotana was one of the most popular cafes in Benghazi for

women and kiddies

. "I am very upset," she said, "It was a special place." She added that she liked to go there because it was "cosy and classy and was a good, safe place," pointing out that it was one of the few cafes women could go where they were not hassled by men.

"The people who blew up the cafe want to take away all the good modern things from us," she said. "They want to take us back into the past and leave us with nothing."

Nearby residents were also furious. One family with a young baby described how they were woken up by the massive blast which shook the house and shattered all the crockery in their kitchen.
Posted by: Fred || 11/03/2013 00:00 || Comments || Link || E-Mail|| [6481 views] Top|| File under: Arab Spring
French say 2 journalists killed in north Mali
Two French radio journalists were kidnapped by gunmen in northern Mali on Saturday and killed hours later, the French Foreign Ministry said.

The foreign ministry said the bodies of Claude Verlon and Ghislaine Dupont had been found. Earlier, radio station RFI confirmed the kidnappings on its website, saying that the two were taken at 1 p.m. by armed men in Kidal and had not been heard from since. The ministry said in a statement that French intelligence services along with Malian authorities "are putting everything in place so that light can be shed as quickly as possible on the circumstances of their deaths."

The deaths come four days after France rejoiced at the release of four French citizens held for three years by Al Qaeda's affiliate in North Africa.

A Malian military head, Col. Mamari Camara, said he had received a phone call in the afternoon from his men in the field confirming the two reporters had been taken. The two were grabbed by several armed men in a 4x4 after they finished an interview with a Tuareg rebel leader, a Kidal city official said on condition of anonymity because he was not permitted to speak to the press.

Northern Mali last year was seized by a faction of Al Qaeda which has used kidnappings of foreigners, especially French citizens, to bankroll its operations.

The global intelligence company Stratfor estimates that Al Qaeda in the Islamic Maghreb, or AQIM, has carried out at least 18 kidnappings since 2003, raising an estimated $89 million in ransom payments.
Posted by: Steve White || 11/03/2013 00:00 || Comments || Link || E-Mail|| [6488 views] Top|| File under:
Africa Subsaharan
Gunmen kill 30 in suspected Islamist attack on Nigerian wedding convoy
[RT] At least 30 members of a wedding party are dead after being ambushed on a rural road in Borno State on north-eastern Nigeria, according to multiple media reports. The region is at the heart of an ongoing Islamist insurgency.


What's it going to take for the Nigerian government to recognize that it has a full-scale insurgency in the northern part of their country and react accordingly?

A wedding convoy was returning to state capital Maiduguri from the neighboring district along the mountainous Bama-Banki highway, which has become notorious for frequent attacks by Boko Haram
... not to be confused with Procol Harum, Harum Scarum, possibly to be confused with Helter Skelter. The Nigerian version of al-Qaeda and the Taliban rolled together and flavored with a smigeon of distinctly Subsaharan ignorance and brutality...
, an

krazed killer

Islamic group, when attackers opened fire.

Eyewitnesses told local media that the groom, identified by his wedding robes, was among the dead, and bodies with gunshot and knife wounds were scattered across the road.

The massacre follows a pattern of escalating violence in the region in recent months, as the military steps up its efforts to root out the loosely-structured Boko Haram. The anti-Western and anti-Christian group, whose name is translated as 'Western education is sinful' from Hausa, is known for targeting government and civilian targets, including churches and schools.

The winding Bama-Banki passageway, which connects Nigeria with Cameroon, is a particular hotspot for disruptive activities, as Boko Haram often barricade the road, hijack cars, and attack army checkpoints along its route.

Last week Boko Haram fighters also made an assault on the city of Damaturu, destroying four police buildings in a five-hour

shootout

, with official reports suggesting that more than 120 people died, including dozens of bystanders.

In turn, the government says it has taken out several Boko Haram strongholds, claiming the deaths of more than 100

hard boyz

in the past fortnight alone.

Nigeria, which has a population of over 170 million, is composed almost equally of

Mohammedan

s and Christians, though the former tend to dominate the north, and the latter the southern coastal areas.
Posted by: Fred || 11/03/2013 10:24 || Comments || Link || E-Mail|| [6574 views] Top|| File under: Boko Haram
Arabia
Cease-fire in Yemen after more than 100 killed
[Al Ahram] An official in Yemen says a cease-fire has taken effect between an Islamic Salafi movement and rebels in the country's restive north following three days of fighting that killed more than 100 people.

Yehia Mansour, a member of a presidential committee tasked with negotiating the cease-fire, said Saturday that two army battalions would enforce the agreement in the northern Saada province.

Serour al-Wadie, a

front man

for the Sunni Salafi movement, said at least 100 of its fighters were killed in the

festivities

that began Wednesday.

Tribesmen close to the northern rebels say dozens of Hawthis also were killed in the fighting. They spoke on condition of anonymity out of fear of reprisals.

Animosity runs deep between the Salafis and Hawthis, who had fought against the government.
Posted by: Fred || 11/03/2013 00:00 || Comments || Link || E-Mail|| [6477 views] Top|| File under: Houthis
Caucasus/Russia/Central Asia
Local official gunned down in Dagestan
A state official in the regional finance ministry was gunned down in his car in the Russian republic of Dagestan on Saturday afternoon. The Investigative Committee said in a statement that two gunmen fired shots at a car in Makhachkala killing the driver, who was later identified as a department head in Dagestan's finance ministry. The motive for the killing was not immediately clear.
Posted by: ryuge || 11/03/2013 00:00 || Comments || Link || E-Mail|| [6461 views] Top|| File under:
The Grand Turk
Suicide attack against Turkish PM and President prevented
A suicide attack against the Turkish Prime Minister Recep Tayyip Erdogan and President Abdullah Gul was prevented, Turkish Sabah newspaper reported on Nov. 2.

According to the report, the suicide attacker who was intending to commit the assassination was arrested during special operations. The report also said that, the suicide attacker was planning to assassinate officials who participated at the İzmir Economic Congress.
Posted by: Steve White || 11/03/2013 00:00 || Comments || Link || E-Mail|| [6487 views] Top|| File under:
India-Pakistan
Champ to aides: "I'm really good at killing people,"
Also noted by Rantburg citizen Uncle Phester.

[Business Insider] This will not go over well for the 2009 Nobel Peace Prize winner.

According to the new book "Double Down," in which journalists Mark Halperin and John Heilemann chronicle the 2012 presidential election, President Barack Obama told his aides that he's "really good at killing people" while discussing drone strikes.


Taking credit for someone else's difficult work is he? So unlike him.


Peter Hamby of The Washington Post reported the moment in his review of the book. The claim by the commander-in-chief is as indisputable as it is grim.

Obama oversaw the 2009 surge in Afghanistan, 145 Predator drone strikes in NATO's 2011 Libya operations, the May 2011 raid that killed Osama bin Laden, and drone strikes that killed the Pakistani Taliban leader and a senior member of the Somali-based militant group al-Shabab this week.

His administration also expanded the drone war: There have been 326 drone strikes in Pakistan, 93 in Yemen, and several in Somalia, compared to a total of 52 under George Bush.

In 2011 two of those strikes killed American-born al-Qaeda propagandist Anwar al-Awlaki and his American-born, 16-year-old son within two weeks.


No need for Triple-A to stick around and testify about Nidal Hasan and their known association.


Under Obama U.S. drone operators began practicing "signature strikes," a tactic in which targets are chosen based on patterns of suspicious behavior and the identities of those to be killed aren't necessarily known. (The administration counts all "military-age males" in a strike zone as combatants.)


Identities are oftentimes confused by the use of multiple names. Example: Mahamood Kilal is an MAM (military age male) AKA (also know as) Kimal, Razik, Lalar, and Ackmed Sabil. Mahood Kilal rides a red Chinese motorcycle. He always visits a man named Zamil in Azuremem village before going to his weapons cache cave in the mountains.


Furthermore, the disturbing trend of the "double tap" -- bombing the same place in quick succession and often hitting first responders -- has become common practice. Needless to say, a lot of innocent people have been killed along with combatants.

Obama has also embraced the expansion of capture/kill missions by Joint Special Operations Command (JSOC) after it developed into the primary counterterrorism tool of the Bush administration.


Quite honestly, if you're going to fight terrorism, this is the only game in town.


One JSOC operator told investigative journalist Jeremy Scahill, author of "Dirty Wars: The World Is A Battlefield," that operations under Obama became "harder, faster, quicker -- with the full support of the White House."


"Harder, faster, quicker" wins. Second place....not so good.


Scahill, who also made a "Dirty Wars" documentary, told NBC News that Obama will "go down in history as the president who legitimized and systematized a process by which the United States asserts the right to conduct assassination operations around the world."

So although President Obama has proven to be "really good at killing people," the demonstration has not necessarily been noble.


Dispatching jihadist murderers fits my definition of noble. Just saying.
Posted by: Besoeker || 11/03/2013 03:38 || Comments || Link || E-Mail|| [6489 views] Top|| File under:
Tribesmen open fire on US drone in Miranshah
[Pak Daily Times] Tribesmen opened fire on a US drone in North
Wazoo on Saturday where Tehrik-e-Taliban Pakistain (TTP) chief Hakimullah Mehsud was killed by a drone strike a day earlier, residents and officials said. Local residents told AFP that dozens of

rustics

and

bully boyz

had opened fire on a US drone which was flying low in the same area where the Taliban chief was killed. "Tribesmen and

bully boyz

were firing with light and heavy guns for an hour," Tariq Khan, a shopkeeper in Miranshah
... headquarters of al-Qaeda in Pakistain and likely location of Ayman al-Zawahiri. The Haqqani network has established a ministate in centered on the town with courts, tax offices and lots of madrassas...
told AFP. A security official in Miranshah confirmed the firing. The official and residents said Mehsud was buried late on Friday along with the four others killed. The usually busy Miranshah bazaar opened on Saturday but shoppers stayed at home. "Local people are scared. The death of Hakimullah Mehsud has created uncertainty. Everyone is talking about Taliban

Dire Revenge™

," Khan said.
Posted by: Fred || 11/03/2013 00:00 || Comments || Link || E-Mail|| [6474 views] Top|| File under: TTP
Pakistan summons US ambassador to protest over Mehsud drone strike
[Al Ahram] Pakistain summoned the US ambassador on Saturday to protest over two recent drone attacks including the one that killed the leader of the Taliban, the foreign ministry said. The government was determined to pursue talks with the Tehrik-e-Taliban Pakistain, whose commander Hakimullah Mehsud was killed by a US drone on Friday, the statement said.
Posted by: Fred || 11/03/2013 00:00 || Comments || Link || E-Mail|| [6472 views] Top|| File under: Govt of Pakistan
Ahmadi man shot dead in Orangi
[Dawn] In less than three months, armed assailants

rubbed out

a third member of an Ahmadi family in an Orangi Town locality on Friday.

Police said that two armed motorcyclists targeted Bashir Kiani, 60, in Khyber Colony in Orangi Town's Sector 4-F. When some people tried to rescue him, the fleeing assailants opened indiscriminate fire wounding three teenage boys.

Mominabad SHO Ahmed Butt said besides Mr Kiani, the three teenagers -- Awais Ahmed, 18, Asad Khan, 18, and Mohammed Amin, 14 -- sustained bullet wounds and were shifted to the Abbasi Shaheed Hospital.

Doctors said that victim Kiani suffered three bullet wounds and died.

While the area SHO claimed that the murder was an outcome of a 'robbery bid', a spokesperson for the Jamaat-e-Ahmadiyya said that the victim was targeted on account of his faith.

The spokesperson said that he was on his way to a place of worship, 'Bait-ul-Hamd', when he was targeted.

He said that Zahoor Ahmed and Ejaz Ahmed, the son-in-law and son of the victim, were also killed on Aug 21 and Sept 18 in Orangi Town, respectively.

Policeman killed in targeted attack

A policeman was

rubbed out

in a targeted attack in the Napier area on Friday, police said.

They said that Head Constable Shahzado Wahab was standing outside the Napier crime branch near Lea Market when a man came close to him and fired at him.

The policeman sustained a single bullet wound in the head and was taken to the Civil Hospital Bloody Karachi


...formerly the capital of Pakistain, now merely its most important port and financial center. It is among the largest cities in the world, with a population of 18 million, most of whom hate each other and many of whom are armed and dangerous...


where doctors declared him dead.
He's dead, Jim!


The police said the victim was associated with the crime branch and lived in a police quarter in Napier.

UTP dies at hospital

An undertrial prisoner died during treatment at the Civil Hospital Karachi, said the Eidgah police on Friday.

They said that Abdul Qadir, 23, was tossed in the clink
Drop the rosco, Muggsy, or you're one with the ages!
for allegedly possessing narcotics and illegal weapons in the Mominabad area around seven months ago.

His health condition deteriorated during incarceration in the Karachi central prison and he was brought for treatment to the CHK on Thursday, where he died.

Posted by: Fred || 11/03/2013 00:00 || Comments || Link || E-Mail|| [6470 views] Top|| File under:
Pakistani Taliban meeting chooses Khan Said 'Sajna' as new chief
[Dawn] A meeting of the Pak Taliban's council on Saturday decided on Khan Said 'Sajna' to lead the banned Tehrik-e-Taliban Pakistain (TTP), a day after a US drone strike killed its former leader Hakimullah Mehsud in North

Wazoo

.

Most of the members of the shura (council) were present at the meeting which was held at some holy man's guesthouse an undisclosed location.

Out of 60 members attending the meeting, 43 members voted in favor of 'Sajna' whereas 17 others voted against him,

bad turban

sources told Dawn.com. They said that the appointment of Said, who leads the Taliban in South Waziristan, was not confirmed by several splinter groups of the

bad turban

organization.

A

front man

for the Taliban in South Waziristan, Azam Tariq, declined to say whether 'Sajna' had been chosen to lead the TTP umbrella group. He, however, said a formal announcement will be made in the coming days.

Meanwhile,


...back at the argument, Jane reached into her purse for her .38...


there were reports that at least two other senior

Taliban capo

s were opposed to Said's elevation as TTP supremo.

Mullah Fazlullah

...son-in-law of holy man Sufi Mohammad. Known as Mullah FM, Fazlullah had the habit of grabbing his FM mike when the mood struck him and bellowing forth sermons. Sufi suckered the Pak govt into imposing Shariah on the Swat Valley and then stepped aside whilst Fazlullah and his Talibs imposed a reign of terror on the populace like they hadn't seen before, at least not for a thousand years or so. For some reason the Pak intel services were never able to locate his transmitter, much bomb it. After ruling the place like a conquered province for a year or so, Fazlullah's Talibs began gobbling up more territory as they pushed toward Islamabad, at which point as a matter of self-preservation the Mighty Pak Army threw them out and chased them into Afghanistan...
, the powerful leader of the Swat


...a valley and an administrative district in the Khyber Pakhtunkhwa Province of Pakistain, located 99 mi from Islamabad. It is inhabited mostly by Pashto speakers. The place has gone steadily downhill since the days when Babe Ruth was the Sultan of Swat...


Taliban who said to be currently based in Afghanistan's Nuristan province, was reported to be holding separate meetings to determine his group's future strategy.

Fazullah, along with Umar Khalid Khorasani who heads the Taliban in Mohmand tribal agency, were both frontrunners to succeed Hakimullah. Both are to be opposed to Khan Said 'Sajna'.

Said, who is 36, is believed to be involved in the attack on a Naval base in Bloody Karachi


...formerly the capital of Pakistain, now merely its most important port and financial center. It is among the largest cities in the world, with a population of 18 million, most of whom hate each other and many of whom are armed and dangerous...


and is also credited with

criminal mastermind

ing a 2012 jailbreak in which the Taliban freed 400 inmates in the northwestern city of Bannu.

"Sajna has no basic education, conventional or religious, but he is battle-hardened and has experience of fighting in Afghanistan," an official had said earlier.

Mohmand Taliban leader Khorasani is the only surviving senior

Taliban capo

who had directly commanded operations under Hakimullah.

Swat Taliban chief Fazlullah is less likely to replace the assassinated TTP chief as he does not belong to the Mehsud clan.
Posted by: Fred || 11/03/2013 00:00 || Comments || Link || E-Mail|| [6472 views] Top|| File under: TTP
Iraq
Shootings kill 4 in north-central Iraq
[Al Ahram] Authorities in Iraq say shootings have killed four security members, including two anti-al-Qaeda militiamen, in north-central Iraq.

Police officials say the first attack took place early Saturday when

gunnies

in a speeding car killed two fighters and

maimed

four at a security checkpoint manned by Sunni Sahwa

Death Eaters

in the city of Samarra.

Also, police say they found the bodies of two

coppers

killed by gunshots to the head in a town near the northern city of

djinn-infested Mosul

, a day after they were kidnapped.

Medical officials confirmed the casualty figures. All officials spoke on condition of anonymity as they weren't authorized to release the information.

Posted by: Fred || 11/03/2013 00:00 || Comments || Link || E-Mail|| [6498 views] Top|| File under: Islamic State of Iraq & the Levant
Iraq oil pipeline bombed, pumping shut down
Militants bombed a major oil pipeline in northern Iraq early on Saturday, disabling it and forcing pumping to be suspended, security officials said.


Iran expresses displeasure over Iraq pumping over its OPEC quota, and shortly thereafter Iraqi pipelines are bombed. Coincidence?

Three blasts went off along the pipeline, in Nineveh province, which runs to the Turkish port of Ceyhan, according to two security officials. They did not cause any casualties.

An official with the state-owned North Oil Co in the city of Kirkuk said the suspension was caused by a technical fault, and said repairs were being carried out on the pipeline, with pumping expected to resume on Sunday.

Militants frequently attack the pipeline, which ferries a significant portion of Iraq's oil exports to international markets.

Iraq is heavily dependent on crude sales, which account for 95 percent of government revenues and an estimated two-thirds of gross domestic product, and is looking to dramatically boost them in the coming years.
Posted by: Steve White || 11/03/2013 00:00 || Comments || Link || E-Mail|| [6459 views] Top|| File under:
Israel-Palestine-Jordan
Body of Hamas militant recovered from Gaza tunnel
[ENGLISH.ALARABIYA.NET] The body of a

Hamas, always the voice of sweet reason,

Death Eater

was recovered from a tunnel in

Gazoo

on Saturday, a security source said, amid conflicting reports of the

festivities

with Israeli troops in which he was killed.

"The body ... was recovered from a tunnel after digging for more than 20 meters (yards) underground near the border" with Israel, east of Khan Younis in the central

Gazoo

Strip, the source said.

Four commanders of the military wing of the Paleostinian Islamist movement Hamas that rules

Gazoo

were killed late Thursday in

festivities

sparked by an Israeli raid to destroy the tunnel.

The body recovered on Saturday was that of Khaled Abu Bakr, the source said.

Rescue workers started digging early Saturday for three bodies still missing from the

festivities

, along with staff from the International Committee for the

Red Thingy

, and watched from the nearby border by Israeli troops.

A

front man

for the Hamas government told AFP that Egypt had helped persuade Israel to allow the teams to dig.

There have been conflicting reports about the fighting.

One of the four men killed, Rabieh Barikeh, was buried on Friday, and Hamas sources had said the other three

Death Eater

s' bodies had also been found.

The Israeli military said fighting broke out when an explosive went off as troops were clearing the tunnel from

Gazoo

into Israel, allegedly dug to be used as a springboard for attacks.

Five Israeli soldiers were

maimed

, the army said.

But a Hamas

Death Eater

in Khan Younis, on condition of anonymity, said three men were killed "in a clash with (Israeli) soldiers ... inside the tunnel when the

kaboom

happened and it was shelled by Israeli tanks and aircraft".

The men had "tried to kidnap Israeli soldiers who entered the tunnel", he said.

Hamas health minister Ashraf al-Qudra said emergency crews would resume their search for the remaining two bodies on Monday.

Posted by: Fred || 11/03/2013 00:00 || Comments || Link || E-Mail|| [6487 views] Top|| File under: Hamas
Israeli Lightly Injured From IDF Warning Fire Near Gaza Border Fence
[Ynet] IDF forces were sent towards an Israeli who approached the

Gazoo

Strip border fence and refused to step away from it despite their calls.

During the event, warning shots were fired towards his feet.


Was he a Palestinian in disguise?

He was lightly injured, treated at the scene and taken to questioning.


Everywhere there are idiots.
Posted by: trailing wife || 11/03/2013 00:00 || Comments || Link || E-Mail|| [6465 views] Top|| File under:
IDF Fires At 2 Syrians Approaching Fence, Trying To Steal Mines
[Ynet] IDF Spokesperson's Unit reported that IDF fired at two Syrians who approached the border fence from the Syrian side in the southern Golan Heights while trying to steal mines.

One of the Syrians was injured in his leg. The two ran back to where they came from.


Lucky them: I'd just have triggered the mines remotely...
Posted by: trailing wife || 11/03/2013 00:00 || Comments || Link || E-Mail|| [6487 views] Top|| File under:
Southeast Asia
Philippines arrests Malaysian linked to deadly militant attacks
Philippines and Malaysian officials have confirmed the arrest of a Malaysian national during a raid on a house frequented by former militant leader Nur Misuari in Zamboanga City.

Police said the Malaysian man, Koh Wui Chick, who uses the aliases Samson Jose Konde and Atchong, was brought to Manila where he is currently being investigated in connection to the deadly September attacks in Zamboanga. Chief Inspector Ariel Huesca said, "The Malaysian man is now in the custody of the Philippine National Police in Manila and he is currently being investigated in connection to the MNLF attacks in Zamboanga."

President Benigno Aquino earlier ordered an investigation into the MNLF attacks in Zamboanga and who financed the militants to carry out the raid. There have been media reports that some Filipino politicians may have financed them to discredit the Aquino government and that several Malaysians had met with militant leaders prior to the attacks.

Early this year, a Malaysian national, who allegedly helped in negotiating with Abu Sayyaf militants for the release of 21 mostly European holidaymakers kidnapped in Sabah in 2001, was spotted in Zamboanga City and Manila at the height of the standoff between armed followers of the Sultanate of Sulu who invaded Sabah's Lahad Datu town.

It was not known whether Koh directly participated in the simultaneous raid by militants on September 9, but it triggered deadly street battles that lasted for three weeks. The fighting left over 400 people dead and injred and resulted in a humanitarian crisis.

Malaysia has confirmed the arrest of one of its nationals. Director-General, Datuk Mohammad Mantek said,"The arrest of the Malaysian man followed the action taken by the Philippine security forces against individuals suspected of being involved in the armed attacks launched by MNLF fighter in Zamboanga City on September 9."

He did not give details about the arrested Malaysian national, saying the man is still being investigated. It was not immediately known whether the foreigner had funded militant attacks in Zamboanga City.
Posted by: ryuge || 11/03/2013 00:00 || Comments || Link || E-Mail|| [6459 views] Top|| File under:
Syria-Lebanon-Iran
9 Alawites wounded in wave of north Lebanon attacks
[Al Ahram] A wave of attacks motivated by sectarianism in the northern Lebanese city of Tripoli


...a confusing city, one end of which is located in Lebanon and the other end of which is the capital of Libya. Its chief distinction is being mentioned in the Marine Hymn...


has

maimed

19 members of the minority Alawite sect this week, a security official told AFP Saturday.

The attacks come after a week-long battle between Alawite fighters in Tripoli's Jabal Mohsen neighbourhood and Sunni

Death Eaters

in the neighbouring Bab al-Tebbaneh area that killed 14 people from both sides.

Nine Alawite workers were

maimed

on Saturday when Alawite

gunnies

stopped the bus they were travelling in and opened fire.

"The

gunnies

shot up

the bus and then beat some of the workers travelling in it. All nine Alawites had either gunshot or beating wounds and were taken to hospital for treatment," the security official said.

"The bus they were on stopped at the entry of (Tripoli's Sunni) Bab al-Tebbaneh. That's when the

gunnies

attacked," the official added.

A doctor who treated the men said none had been injured critically.

Three more Alawites suffered knife wounds on Saturday after they were attacked by unknown men in Tripoli's central Tal Square.

Another man, who works for the city municipality, was also attacked by a knife-wielding assailant in a separate incident.

Earlier this week, six other Alawites were

maimed

in attacks against the community in the city.

Tripoli is

Leb

's second city and is the scene of frequent Syria-linked battles, that pit Sunnis from Bab al-Tebbaneh against Alawites in Jabal Mohsen.

Most Sunnis support Syria's revolt against
Hereditary President-for-Life Bashir Pencilneck al-Assad


Trampler of Homs...


, while Alawites, who belong to the same Shia-offshoot sect as Assad, support his regime.

The latest fighting ended when the army deployed along Syria Street, which separates the two districts and acts as the makeshift frontline.

Tripoli's population is 80 percent Sunni and 11 percent Alawite.

Speaking to AFP on condition of anonymity, a barber from Jabal Mohsen who works in central Tripoli said he is afraid of going to work.

"Ever since the latest battle ended, I've received threats by phone. I'm scared of going to (central) Tripoli. I'm thinking of closing my shop down," he said.

Many of Tripoli's residents long for peace, as every fresh outbreak of violence forces schools and universities to close.

"I condemn these attacks (against Alawites)," said 35-year-old Sunni resident, Khaled al-Rafei.

"What happened today is bad and the state must detain whoever was behind the attacks, whatever their political or sectarian affiliations."



Leb

was dominated by Damascus for 30 years until 2005, and its population is deeply divided into pro- and anti-Assad camps.

The violence raging in Tripoli now is in part the legacy of this intervention.

Tripoli's sectarian and political divisions were further aggravated earlier this year when the powerful Shia movement Hezbollah openly admitted sending fighters to support Assad's troops in Syria.

Tripoli suffered horrific

boom-mobile

kaboom

s near two mosques in August, killing 45 people.

Posted by: Fred || 11/03/2013 00:00 || Comments || Link || E-Mail|| [6459 views] Top|| File under:
Warplanes strike rebel area near Damascus: Monitor
[Al Ahram] Syria's air force struck Sbeineh south of Damascus on Saturday, as loyalists pressed a fierce bid to crush rebel bastions around the capital, a monitoring group said.

"Warplanes struck areas of Sbeineh... as regime troops shelled the town," said the Syrian Observatory for Human Rights.

Rebels on the capital's southern front were battling government troops backed by both pro-regime militias and fighters from the Lebanese Shiite movement.

"The strike was part of the regime's offensive against rebel areas in and around southern Damascus," Observatory director Rami Abdel Rahman told AFP.

There has been a marked escalation in recent days along Damascus' southern belt, which has been under a suffocating siege for months, giving rise to widespread malnutrition especially among children.

In eastern Damascus, battles raged between rebels and troops, while loyalists also pressed an advance in Barzeh, north of the capital, the Observatory said.

The regime has for months been trying to secure the capital, which is surrounded by rebel positions.

Elsewhere, warplanes struck Mahin, a town in the central province of Homs, where rebels have for two weeks been battling to take over massive weapons warehouses.

The battles in Homs have left scores of fighters on both sides dead, said the Observatory, which relies on a network of sources on the ground.
Posted by: Fred || 11/03/2013 00:00 || Comments || Link || E-Mail|| [6477 views] Top|| File under: Govt of Syria
Who's in the News
37
[untagged]
6
Arab Spring
5
Govt of Pakistan
3
TTP
3
Govt of Syria
2
Hamas
1
al-Qaeda in Pakistan
1
Houthis
1
Islamic State of Iraq & the Levant
1
Muslim Brotherhood
1
Taliban
1
Boko Haram
1
Govt of Iran
Bookmark
E-Mail Me
The Classics
The O Club
Rantburg Store
The Bloids
The Never-ending Story
Thugburg
Gulf War I
The Way We Were
Bio
Merry-Go-Blog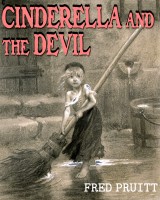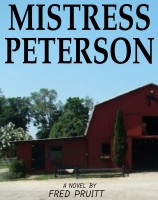 On Sale now!


A multi-volume chronology and reference guide set detailing three years of the Mexican Drug War between 2010 and 2012.

Rantburg.com and borderlandbeat.com correspondent and author Chris Covert presents his first non-fiction work detailing the drug and gang related violence in Mexico.

Chris gives us Mexican press dispatches of drug and gang war violence over three years, presented in a multi volume set intended to chronicle the death, violence and mayhem which has dominated Mexico for six years.
Click here for more information


Meet the Mods
In no particular order...


Steve White
Seafarious
Pappy
lotp
Scooter McGruder
john frum
tu3031
badanov
sherry
ryuge
GolfBravoUSMC
Bright Pebbles
trailing wife
Gloria
Fred
Besoeker
Glenmore
Frank G
3dc
Skidmark
Alaska Paul



Better than the average link...



Rantburg was assembled from recycled algorithms in the United States of America. No trees were destroyed in the production of this weblog. We did hurt some, though. Sorry.
54.198.139.112

Help keep the Burg running! Paypal: