Afghanistan
Afghan police aided hit on U.S. outpost
WASHINGTON— A deadly attack on a U.S. outpost in eastern Afghanistan in July was executed with the support of some local police and government leaders as well as villagers there, according to an internal military report.

The report, released yesterday, recommended the district's Afghan police chief and governor be replaced, if not arrested and tried for committing crimes against the government. It said the incident underscores repeated problems in the volatile mountain region with the local population offering "passive and active support" to the enemy, which also has infiltrated the country's security forces.

Nine U.S. troops were killed in the attack, which was launched just before midnight on July 12 by about 200 insurgents. Another 27 U.S. troops were wounded, and of those, 11 were treated and then returned to duty. Between 21 and 52 enemy fighters were killed, and another 45 wounded, the report said.

The report was completed Aug. 13, but an unclassified version was not released until this week. It confirmed many of the details previously released to the public about the incident, including suspicions that villagers were complicit in the attack.

The assault did not come without warning. Coalition forces had received numerous intelligence reports that an attack on the base was being planned, but such threats did not come as any surprise in that volatile region along the Pakistan border. What was not expected, however, "was the collusion that took place" between the Afghan National Police chief and the enemy forces, the report said. Troops also did not see that citizens from nearby Wanat began leaving the village that evening. "Post-attack intelligence indicates that the district police chief and district governor were complicit in supporting the … attack," said the report, which was compiled by leaders in the U.S. Army unit that came under assault.

The report also noted that enemy forces fired on troops from within the homes of villagers and from the local mosque, adding that "they could not have achieved surprise without at least the passive support of the villagers."

Shortly after the attack, U.S. troops disarmed the district police force and briefly detained the district chief and police chief for questioning, according to Afghan officials. Both were released within 24 hours.
Posted by: tu3031 || 11/05/2008 16:05 || Comments || Link || E-Mail|| [6477 views] Top|| File under: Taliban
US Bombs another "Wedding Party".
WECH BAGHTU, Afghanistan -- An Afghan villager at the scene of an apparent U.S. bombing says 23 children and 10 women attending a wedding party are among 37 Afghans killed during a U.S. fight with the Taliban.

The U.S. military says it is investigating the reports but a spokesman said "if innocent people were killed in this operation, we apologize and express our condolences."

President Hamid Karzai has made an immediate demand of President-elect Barack Obama to prevent civilian casualties.


Get in line, buddy, the Messiah is going to be busy for a while ...

Kandahar province villager Abdul Jalil says he was hosting a wedding party for his niece when Taliban militants fighting U.S. forces took cover near his home. Jalil says 37 people were killed when U.S. warplanes later bombed the wedding party.


We didn't bomb the wedding party, we bombed the Taliban militants. Your wedding party got in the way. Next time when the Taliban come along to hide at or near your home ... kill them for us.
Posted by: GolfBravoUSMC || 11/05/2008 15:08 || Comments || Link || E-Mail|| [6495 views] Top|| File under:
Europe
Bomb explodes at Swedish hotel, 1 injured
A homemade bomb exploded Tuesday at a hotel in the central Swedish city of Vasteras, seriously injuring one person, police said.

Police spokesman Per Stromback described the bomb as a homemade device that used gunpowder. He said it went off in the kitchen of a hotel near the Vasteras airport just after 9 p.m. (2000 GMT), causing a small fire that was quickly put out. The building was evacuated, Stromback said.

News agency TT reported that the injured person was a student trying to build a bomb in the kitchen of the hotel, which was being used as a dormitory for students at a local high school. The student suffered serious burns on both arms and damaged his hearing, TT said.

Police could not immediately confirm the report.

Posted by: Fred || 11/05/2008 00:00 || Comments || Link || E-Mail|| [6460 views] Top|| File under:
India-Pakistan
US urged to differentiate between Al Qaeda, Taliban
Munir Akram, until recently the Pakistani ambassador to the United Nations, has urged the incoming US president to understand the difference between the Taliban and Al Qaeda, then focus on eliminating Al Qaeda.

Akram writes in Tuesday's Wall Street Journal, "We need a realistic approach to the Taliban.

"It is Al Qaeda, not the Taliban, that threatens the US homeland."

It is Al Qaeda, not the Taliban, that threatens the US homeland. Separating Al Qaeda from the Taliban will make it easier for the US, Pakistan and allied intelligence, police and military operations to disrupt the group's operational system."

He suggests that the US should open negotiations with the Taliban. The insurgency in south and east Afghanistan was initially confined to Taliban fighters, he points out, although most Pashtuns there and in northern Pakistan were unhappy at the US-sponsored ejection of the Pashtun Taliban regime by the Tajik-led Northern Alliance.

According to the Pakistani diplomat, the US should resist the temptation to intervene unilaterally against the so-called safe havens in Pakistan. Instead, it should help Pakistan address the militancy itself in its frontier regions. The situation there is extremely complex. US reluctance to provide Pakistan with advanced counter-insurgency equipment and technology, and to share real-time intelligence, enhances a suspicion in some Pakistani quarters that the US or some of its agencies may be complicit with the Afghans and Indians in seeking to destabilise Pakistan. Under these circumstances, unilateral US intervention in Pakistan will intensify tensions between the two countries with potentially dangerous consequences. The US should adopt a positive agenda to secure Pakistan's effective cooperation. A centrepiece should be a $20 billion programme for Pakistan's economic stabilisation and rapid growth and development, as well as preferential market advancement and investment flows.

Policy: Akram writes that Washington should pursue a policy of equity between Pakistan and India. A major impediment to a positive Pakistani role in the region is the growing, if unspoken, fear in Islamabad of the implications of the strategic relationship that is developing between the US and India, epitomised by the recent Indo-US nuclear deal. The US can regain considerable good will and leverage with Pakistan if it adopts a policy of equitable treatment for India and Pakistan on technology, trade and military issues.

According to the veteran Pakistani diplomat, mistakes by NATO forces and the corruption and incompetence of Kabul have combined to alienate the entire population of the region and to transform the insurgency virtually into a Pashtun war of liberation. Foreign forces have never pacified this region and US-NATO forces will not succeed in doing so, either.

The offer made last week by the Afghan-Pakistan Jirga to open talks with the Taliban, and the American willingness to consider this, are welcome signs of realism. While negotiations should be pursued from a position of strength, preconditions and exclusions will doom them before they begin. Akram proposes a commission, composed of respected Pashtun leaders, Islamic scholars and neutral personalities, to conduct unconditional talks with the Taliban and seek an immediate cessation of attacks and suicide bombings. The Taliban will expect to share power and will demand the withdrawal of foreign forces. A reasonable time frame for such withdrawal could be linked to their cooperation in restoring peace and stability and creation of a credible Afghan army, he adds.

Akram argues that aerial bombings which have led to high civilian causalities, should be "the exception, not the rule." NATO garrisons should be deployed in credible strength in a limited number of locations for protective or punitive purposes. Eventually, a credible and genuinely national Afghan Army will enable foreign forces to undertake an orderly withdrawal from Afghanistan. The Afghan security apparatus needs to be reformed. The defence, intelligence and interior departments cannot continue to be left in the hands of the Panjsheri faction of the Northern Alliance, which has an anti-Pashtun and anti-Pakistan agenda. The officer corps of the Afghan Army should reflect Afghanistan's ethnic composition, including the Pashtuns, if it is to be a genuine national institution. An effective war must also be launched against drugs, criminality and corruption. Peace, he stresses, will have to be built locally. Throughout history, Afghanistan's tribes have resisted strong central control and agreed to be governed loosely from Kabul. Peace will have to be built region by region through power-sharing arrangements among the most influential people in each area, including tribal and religious leaders.

Posted by: Fred || 11/05/2008 00:00 || Comments || Link || E-Mail|| [6511 views] Top|| File under: TTP
Armed men kidnap 15 children in Swat
Unidentified armed men abducted 15 schoolchildren in Matta tehsil of Swat on Tuesday, security officials said. Three of the fifteen abducted students of a high school in Nazar Abad area of Matta later managed to escape, the officials added.

The children were on their way home after school hours when they were kidnapped.

Major Gen Nasir Janjua, in charge of the Swat military operation, told reporters in Mingora that the Taliban had suffered heavy casualties and the valley would soon be cleared of the Taliban. He said troops had completed operation in Sar Senai area of Kabal tehsil and residents, who had moved to safer places during the operation, could return. Janjua told APP that the armed forces had not struck any agreement with the Taliban and asked the people not to provide them protection.

He said that a total of 60 army personnel were killed in the Swat operation, and urged the people, especially the youth of the area, to stand up against the Taliban.

The official said the army shared the pain of the families whose relatives had died during the operation. He said the army had taken precautions during the operation to minimise collateral damage. However, civilian loss of life occurred in some cases because the Taliban used locals as shields, he added.

He said the Taliban were exploiting religion to achieve their agenda. Janjua said the insurgency in Swat had adversely affected the people, who suffered heavily due to the collapse of the economy and large-scale unemployment and destruction.
Posted by: Fred || 11/05/2008 00:00 || Comments || Link || E-Mail|| [6459 views] Top|| File under: TTP
Two policemen killed in Mardan
Unidentified gunmen attacked a police vehicle in Mardan district on Tuesday, killing two policemen and injuring two others, officials said. The incident occurred in Lundh Khur town of Mardan, local police officer Iqbal Khan said. "Gunmen opened fire on a police van during a routine patrol and shot dead two police officials," Khan told AFP.
Posted by: Fred || 11/05/2008 00:00 || Comments || Link || E-Mail|| [6460 views] Top|| File under: TTP
7 killed in Hangu suicide attack
At least seven persons, including three security officials, were killed and six injured in a suicide attack on a security force checkpost in Hangu district on Tuesday morning, APP reported.

The Hangu deputy superintendent police (DSP) told Daily Times that the attack took place in Doaba area of the district when a suicide bomber rammed his explosives-laden car into a military checkpost at around 9:30am. The injured were moved to the Combined Military Hospital.

Bomber's head: Police officials said that the suicide bomber's head has been recovered and the bomber was aged between 20 and 22 years. They said around 40 kilogrammes of explosives were used in the blast.

The security forces sealed the city after the incident and the Tal-Hangu Road was also closed for traffic. Prime Minister Yousuf Raza Gilani has condemned the attack.
Posted by: Fred || 11/05/2008 00:00 || Comments || Link || E-Mail|| [6462 views] Top|| File under: TTP
Iraq
2 civilians killed, injured, body found in Mosul
Aswat al-Iraq: A civilian was killed and another was injured in a bomb explosion, while police found an unknown body in two separate incidents in Mosul on Tuesday, a police source said. "An explosive charge went off targeting an Iraqi army vehicle patrol in al-Qadissiya neighborhood in eastern Mosul, killing a civilian and injuring another," the source told Aswat al-Iraq.

"Police forces found on Tuesday night an unknown body in Mosul al-Jadieda region in western Mosul," he said, noting that the body shows signs of gunshot wounds to the head and the chest. "The two bodies were sent to the morgue, while the wounded was rushed to a nearby hospital for treatment," he added.
Posted by: Fred || 11/05/2008 00:00 || Comments || Link || E-Mail|| [6461 views] Top|| File under: Islamic State of Iraq
Weapons depot found in Anbar
Aswat al-Iraq: Security forces on Tuesday found a stockpile of weapons and ammunitions buried in al-Qaem district in western Iraq, a police source said. "The forces found the weapons and ammunitions in Saada village in al-Qaem district on borders with Syria," the source told Aswat al-Iraq. "The depot contains 5 Rocket Propelled Grenades (RPG), six cannonballs and five bombs," he explained. "The weapons were sent to a special committee to destroy them," he also said, without giving more details.
Posted by: Fred || 11/05/2008 00:00 || Comments || Link || E-Mail|| [6462 views] Top|| File under: Iraqi Insurgency
4 wanted men arrested in Basra
Aswat al-Iraq: Policemen arrested four wanted men, including a woman, during crackdown operations in separate areas of Basra on Tuesday, the media office of the Basra police department said. "Police forces waged security raids in separate areas of Basra, where they arrested four wanted men," the office told Aswat al-Iraq.
Posted by: Fred || 11/05/2008 00:00 || Comments || Link || E-Mail|| [6460 views] Top|| File under:
Blasts in Baghdad kill 15, wound 29
Bombs exploded at a bus station and a small market in Baghdad, killing 15 people and wounding 29 others Tuesday, police and hospital officials said. A string of other attacks also took place in Mosul, which has experienced a spike in violence in recent months.

A bomb hidden under a car blew up at a bus depot in the predominantly Shiite neighborhood of Mashtal on the Baghdad's east side, killing 11 people, including two women. Twenty-one others were wounded in the attack, authorities said.

In the northern Shiite-dominated district of Qahira, four people were killed and eight others injured when a roadside bomb exploded near a market place, police said.

Also Tuesday, one person died when a roadside bomb in central Baghdad targeted the convoy of a Shiite government official and former member of the Iraqi Governing Council. Ahmed Shiyaa al-Barak, who currently serves as the head of a government real estate commission, escaped the attack without injury. Five of his guards and four bystanders were injured in the bombing, police said.

Unknown assailants also gunned down a policeman in east Baghdad.

U.S. officials say attacks in the Iraqi capital are averaging about four a day--down nearly 90 percent from levels of late 2006, when Shiite-Sunni fighting was at its high point and just before the U.S. troop surge that helped bring down violence in the capital.

But Tuesday's blasts--coming a day after a series of bombings killed 10 people and wounded 40 more--mark an increase in bloodshed in Baghdad and underscore that extremists still pose a threat.

Meanwhile, in the northern city of Mosul, a suicide bomber rammed his car into a passing police patrol, injuring four officers, police said. A roadside bomb killed one person and wounded another, while gunmen shot dead a civilian and a policeman in separate drive-by-shootings, officials said.

Also, an Iraqi soldier was injured when his patrol struck a roadside bomb, and a gunman wounded a policeman in a separate incident.

Elsewhere, a mortar shell struck a house in Madain, south of Baghdad, killing a woman and her two young children, police said.

Near the city of Tikrit, some 80 miles (130 kilometers) north of the capital, one civilian died on the scene of a road accident with coalition troops, the U.S. military said.

A second Iraqi died after being rushed to an aid station.

Iraqi police said an American Humvee ran over four Iraqis while they were trying to hang a banner in the middle of a road, killing two and wounding two others.

Violence has dropped in Iraq since the U.S. military and Iraqi security forces have gained the upper hand against insurgents, but scattered attacks still occur daily.
Posted by: Fred || 11/05/2008 00:00 || Comments || Link || E-Mail|| [6459 views] Top|| File under: Iraqi Insurgency
Gunmen involved in attack on security official arrested in Diala
Aswat al-Iraq: Joint security forces arrested four gunmen involved in the suicide bombing that targeted the commander of the oil establishments' protection force on Monday night, the official of the security committee of the Diala provincial council said on Tuesday.

"The forces arrested the gunmen in central Baaquba on Tuesday," Saji Qadouri told Aswat al-Iraq. "The detainees are involved in detonating a car bomb that targeted the commander of the oil establishments' protection force in central Baaquba, where a cop was killed and nine, including three policemen and six civilians, were wounded," she explained.
Posted by: Fred || 11/05/2008 00:00 || Comments || Link || E-Mail|| [6464 views] Top|| File under: Iraqi Insurgency
Israel-Palestine-Jordan
Hamas says Israeli strikes kill six gunmen
GAZA (Reuters) - Israeli air strikes on the Gaza Strip killed five gunmen and a ground raid killed a militant on Tuesday, Palestinian medics said, in the first armed clash in Gaza since a cease-fire took hold there in June. An Israeli army spokeswoman confirmed the air strikes, saying missiles were aimed at militants who had fired mortar bombs at Israeli forces operating in another part of the Gaza Strip. Another militant was seriously wounded.

In the earlier raid, Israeli troops killed a gunman and wounded at least two others when the army moved into Gaza to destroy a tunnel built by militants intending to capture Israeli soldiers.

All the dead were members of the Hamas Islamist group which controls the coastal enclave.

The raid was a rare Israeli military operation since the start of a cease-fire was declared on June 19 and which has largely held between Israel and Hamas.

"Security forces uncovered a tunnel intended for immediate use to abduct Israeli soldiers into the Gaza Strip," a military spokeswoman said.

Hamas spokesman Sami Abu Zuhri said the raid proved that Israel was not interested in continuing the cease-fire although he stopped short of saying that Hamas would abandon it. "The aggression is a major violation of the agreement. If such raids are repeated, fighting will not be limited only to the area east of the central Gaza Strip," Abu Zuhri said.

A statement from Hamas's armed wing said "the current calm agreement will not prevent us from defending our people against Zionist (Israeli) arrogance." It warned of a harsh response.

The Israeli army spokeswoman said there was no intention of ending the cease-fire: "We emphasise that this is a pinpoint operation to thwart an immediate threat and there is no intention to bring about the end of the cease-fire."

The Hamas gunman who was killed was identified as Mazen Seada, a senior commander in central Gaza. Hamas said he was killed while firing mortar bombs at the Israeli troops.

Hamas said gunmen spotted Israeli troops approaching and fired at them before an unmanned aerial drone launched a rocket into the area. Hamas gunmen then began to fire mortar bombs. The air strike which followed was aimed at militants who launched mortar bombs at the troops operating some distance away. The spokeswoman said that troops would leave Gaza once they had completed their task to destroy the tunnel.

Gaza militants have occasionally launched makeshift rockets into southern Israel in violation of the cease-fire, prompting Israel to temporarily closed its borders with Gaza in response. Hamas had agreed to halt rocket attacks in return for the gradual lifting of a blockade Israel imposed on the Gaza Strip two years ago.
Posted by: Steve White || 11/05/2008 00:00 || Comments || Link || E-Mail|| [6461 views] Top|| File under: Hamas
IDF kills Hamas man in first raid since Gaza truce
Israeli troops killed a Hamas gunman and wounded two others on Tuesday in the first armed clash in the Gaza Strip since a ceasefire was declared in the territory in June, Palestinian medics said.



An Israeli army spokeswoman said troops had entered the territory to destroy a tunnel which Gaza militants had dug under the border to try to abduct soldiers.

An Israeli army spokeswoman said troops had entered the territory to destroy a tunnel which Gaza militants had dug under the border to try to abduct soldiers. According to Palestinian sources, the troops entered the area east of Deir el-Balah and carried out an operation at a house belonging to the Abu Hamam family. An exchange of fire took place between the troops and Hamas gunmen.

Six mortar shells were also reportedly fired at Israel from Gaza. "Qassam fighters are engaging in violent armed clashes with a Zionist (Israeli) force that raided east of central Gaza Strip," a Hamas statement said.

Palestinian residents in the area of the al-Bureij refugee camp in the central Gaza Strip reported seeing Israeli soldiers about 300 meters inside Gaza. They also reported hearing shots fired from Israeli military vehicles positioned on the Israeli side of the border fence and the buzz of unmanned drones overhead. The residents said Hamas gunmen had responded by firing at the troops. Residents said that one of the Israeli drones fired a missile into the area where the firing had occurred. Palestinian medical workers said three gunmen were wounded by shrapnel from the Israeli missile.

An Egypt-brokered cease-fire agreement between Israel and the Gaza Strip was signed earlier this year, and went into effect on June 19. Gaza militants have occasionally launched makeshift rockets into southern Israel in violation of the ceasefire and this has prompted Israel to temporarily close its borders with Gaza in response. Hamas had agreed to halt rocket attacks in return for the gradual lifting of a blockade Israel imposed on the Gaza Strip two years ago.
Posted by: Fred || 11/05/2008 00:00 || Comments || Link || E-Mail|| [6461 views] Top|| File under: Hamas
Southeast Asia
One killed, 70 injured in S Thailand bomb blasts
(Xinhua) -- A female village head was killed and more than 70 others were injured in three bombings on Tuesday noon near a district office in Thailand's southern province of Narathiwat.

The remote-controlled bombs went off simultaneously at an open air fruit market and a tea shop near the Sukhirin district office, where about 300 local officials, civil servants of varied levels, were attending a monthly meeting, according to the Thai News Agency.

The dead woman, identified as Amporn Pui, was a village head in Sukhirin district, one of hundreds of local village and sub-district heads and civil servants who were leaving the meeting.

The bombings appeared to be aimed at the participants.

The first bomb was detonated by a mobile phone at fresh market near the district office entrance.

Police estimated that the primary 50-kilogram bomb was hidden in a car, which was engulfed in flames after the explosion.

Shortly after the first explosion, the second bomb went off at a tea shop nearby the district office, and a third bomb was planted into a motorcycle and was detonated near the tea shop, possibly intentionally targeting those who were fleeing the scene of the first two explosions.

Three cars were destroyed while a number of other vehicles were damaged.

It was the largest attack in months in the Muslim-majority South, occurring a week after Prime Minister Somchai Wongsawat visited the region where more than 3,500 people have been killed since violence erupted anew in early 2004.


Posted by: Fred || 11/05/2008 00:00 || Comments || Link || E-Mail|| [6459 views] Top|| File under: Thai Insurgency
Who's in the News
52
[untagged]
4
Hamas
4
TTP
3
Iraqi Insurgency
3
Govt of Pakistan
3
Taliban
1
al-Qaeda
1
Islamic State of Iraq
1
Thai Insurgency
1
Govt of Sudan
1
Govt of Iran
1
Hezbollah
Bookmark
E-Mail Me
The Classics
The O Club
Rantburg Store
The Bloids
The Never-ending Story
Thugburg
Gulf War I
The Way We Were
Bio
Merry-Go-Blog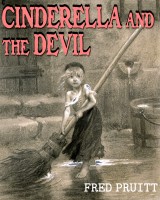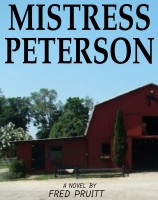 On Sale now!


A multi-volume chronology and reference guide set detailing three years of the Mexican Drug War between 2010 and 2012.

Rantburg.com and borderlandbeat.com correspondent and author Chris Covert presents his first non-fiction work detailing the drug and gang related violence in Mexico.

Chris gives us Mexican press dispatches of drug and gang war violence over three years, presented in a multi volume set intended to chronicle the death, violence and mayhem which has dominated Mexico for six years.
Click here for more information


Meet the Mods
In no particular order...


Steve White
Seafarious
Pappy
lotp
Scooter McGruder
john frum
tu3031
badanov
sherry
ryuge
GolfBravoUSMC
Bright Pebbles
trailing wife
Gloria
Fred
Besoeker
Glenmore
Frank G
3dc
Skidmark
Alaska Paul



Better than the average link...



Rantburg was assembled from recycled algorithms in the United States of America. No trees were destroyed in the production of this weblog. We did hurt some, though. Sorry.
44.192.65.228

Help keep the Burg running! Paypal: