Afghanistan
Bodies of 7 kidnapped Afghans found
KANDAHAR: Seven Afghan civilians believed kidnapped by the Taliban last month have been found dead with their hands bound behind their backs and apparently tortured, local officials in the southern province of Zabul said on Wednesday.

The apparent executions may have been punishment for working for Afghan security forces, the officials said, underscoring the growing threat of attack faced by civilians associated with local forces as foreign troops withdraw.

"They were brutally tortured and then shot dead," said Zabul deputy governor Mohammad Jan Rasulyar. "Our belief is that the Taliban killed them because they thought they were serving in the Afghan security forces."

Police officers in Zabul said they were attacked by Taliban fighters when they attempted to recover the bodies after receiving a tip-off about their whereabouts. They killed three insurgents during an operation to clear the area. "We rushed to the dead bodies. We saw that the Taliban had chained their hands behind their backs and killed them brutally. They were all civilians kidnapped by the Taliban," said police chief Ghulam Sakhi.
Posted by: Steve White || 11/07/2013 00:00 || Comments || Link || E-Mail|| [6457 views] Top|| File under:
Africa Horn
Æthiopia on heightened alert for attacks by Somali militants
[Shabelle] Æthiopia has put its police and security forces on heightened alert after receiving strong evidence that Somalia's Islamist al-Shabaab



... the personification of Somali state failure...


group is planning attacks in the country, officials said on Tuesday.

The move came three weeks after officials said two Somali

jacket wallah

s accidentally blew themselves up while preparing to kill football fans during Æthiopia's World Cup qualifying match against Nigeria.
Al-Shabaab has vowed to exact

Dire Revenge™

on Æthiopia for sending troops to Somalia to fight the al Qaeda-linked

myrmidon

s, alongside African Union


...a union consisting of 53 African states, most run by dictators of one flavor or another. The only all-African state not in the AU is Morocco. Established in 2002, the AU is the successor to the Organisation of African Unity (OAU), which was even less successful...


forces from Uganda, Burundi and Kenya.

"There is strong evidence that indicates Al-Shabaab and terrorist groups backed by Eritrea


...is run by the People's Front for Democracy and Justice (PFDJ), with about the amounts of democracy and justice you'd expect from a party with that name. National elections have been periodically scheduled and cancelled; none have ever been held in the country. The president, Isaias Afewerki, has been in office since independence in 1993 and will probably die there of old age...


are preparing to carry out attacks in Addis Ababa and other areas of the country soon," the National Intelligence and Security Service (NISS) and the federal police said in a joint statement.

Addis Ababa often accuses the government in neighbouring Eritrea of supporting rebels, which Asmara staunchly denies.

The statement, read on state television


... and if you can't believe state television who can you believe?


, said security forces were already on heightened alert and called on the public to inform police if they encountered "suspicious" activity.

Hotel staff and private landlords should verify the identity of visitors, the statement said.

It urged soldiers to remain vigilant at checkpoints along the country's borders.

In September, al-Shabaab

gunnies

raided an upmarket shopping mall in Nairobi, killing at least 67 people in a four-day siege.

Æthiopia says it has thwarted several attacks over the past two years which it blamed on domestic rebel groups as well as Somali

myrmidon

s.

However,


today is that tomorrow you were thinking about yesterday...


it has so far been spared the sorts of assaults seen in nearby countries -- such as the Nairobi mall siege and an attack that killed 74 football fans in Uganda as they watched the 2010 World Cup final on television.

Posted by: Fred || 11/07/2013 00:00 || Comments || Link || E-Mail|| [6458 views] Top|| File under: al-Shabaab
The Rise and Fall of Somalia's Pirate King
From Foreign Policy via Garowe News. Just the opening paragraphs here.

As the Somali piracy blockbuster Captain Phillips raked in $26 million in its opening weekend on U.S. screens, Mohamed Abdi Hassan, better known as "Afweyne," was on a flight to Belgium with gainful plans to sell a very different story about East African marauders. Expecting to consult on a movie based on his life as a seafaring bandit, Afweyne and his associate were instead arrested by Belgian police and charged with the crimes of piracy and hostage taking. The two men had fallen for a hard-to-believe, reverse-Argo ruse -- a months-long sting operation set in motion to catch the mastermind behind the 2009 hijacking and ransom of the Belgian-owned dredging vessel Pompei.

While some 1,000 Somali pirate foot soldiers have been jailed in over a dozen countries, Afweyne --whose sobriquet means "big mouth" or "crybaby" -- will be the first pirate leader to be prosecuted by the international community when his criminal trial opens in Belgium.

Though his hopes of being immortalized on the big screen have been dashed, Afweyne, more than any other pirate, is responsible for making Somali piracy into an organized, multi-million-dollar industry. According to a recent World Bank report, Somali piracy raked in an estimated $339 million to $413 million in ransom spoils between 2005 and 2013. Like many of his comrades, Afweyne asserts that he not a "kidnapper," but the leader of a "legitimate self-defense movement" dedicated to protecting Somalia's marine resources. While some of Somalia's first pirates operating from the autonomous region of Puntland could claim -- for a time -- to be "coastguards" levying a taxes on illegal foreign fishing, Afweyne was not one of them. Rather, he was shrewd businessman who sought to replicate Puntland's cottage pirate industry on a commercial scale, based out of his native Harardhere in central Somalia.


More on the 'crybaby' at the link including how he managed to build his piracy empire. Quite the business man...
Posted by: Steve White || 11/07/2013 00:00 || Comments || Link || E-Mail|| [6457 views] Top|| File under:
Shaboobs ban TV watching
Try that in Texas during college football season. I double dog dare you!

Via Weasel Zippers:

Using loudspeakers mounted on vehicles, al-Shabaab banned the people of Barawe from watching television, saying it harms their Islamic principles, and ordered them to turn in their televisions and satellite dishes to al-Shabaab officials.

The militants announced the ban October 28th and gave residents five days to hand over their equipment to the Barawe municipal office, said Mursal Yarisow, a 54-year-old traditional elder in Barawe.
Posted by: badanov || 11/07/2013 00:00 || Comments || Link || E-Mail|| [6458 views] Top|| File under:
Africa North
Sniper Kills Egypt Soldier in Sinai
[An Nahar] A sniper

rubbed out

an Egyptian soldier Wednesday in the lawless Sinai Peninsula where the army has been waging a relentless campaign to root out

bad boy

s, a security official said.

The 20-year-old conscript was killed while training at a military camp in Sheikh Zuwayed, the official said.

"He was shot in the head," the official said, adding the nature of the wound indicated the bullet had been fired from altitude.

Egypt's army has poured troops and armor into the Sinai to crush

bad boy

activity which has surged since the military overthrew Islamist president Mohammed Morsi
...the former president of Egypt. A proponent of the One Man, One Vote, One Time principle, Morsi won election after the deposal of Hosni Mubarak and jumped to the conclusion it was his turn to be dictator...
on July 3.

A subsequent crackdown on Islamists has resulted in more than 1,000 people being killed and more than 2,000 locked away
You have the right to remain silent...
nationwide.
Posted by: Fred || 11/07/2013 00:00 || Comments || Link || E-Mail|| [6458 views] Top|| File under: al-Qaeda in Sinai Peninsula
Car Bombing Kills Libyan Army Officer
[An Nahar] A Libyan intelligence officer was killed in a

boom-mobile

ing in the eastern city of Benghazi Wednesday three days after a colleague died in the same way, a hospital source said.

"Officer Abusif al-Mabruk succumbed to his wounds" several hours after the blast, Al-Jala hospital spokeswoman Fadia al-Barghathi told Agence

La Belle France

Presse.

A security

front man

, Abdullah Zaidi, said the 44-year-old army intelligence officer had been gravely

maimed

when a device attached to his car went kaboom! in the city's Al-Berka district.

On Sunday, another military intelligence officer named as Suleiman al-Fissi, was killed when a bomb placed under his car went off.

The

kaboom

also seriously

maimed

his wife and two children.

Benghazi, cradle of the 2011 uprising that toppled dictator Muammar Qadaffy


...Proof that a madman with money will be politely received for at least 42 years until his people get tired of him and kill him...


, has been rocked by a wave of attacks targeting police and army officers.

Also on Wednesday, army Colonel Issam al-Houidi was

maimed

in a murder attempt near Derna east of Benghazi, the official LANA news agency reported, adding his life was not in danger.

Security forces also said they found and defused late Tuesday an

bomb

in the Benghazi medical center, saying it could have been detonated by remote control.

Authorities have tried to impose order in Benghazi, but attempts to tackle the violence by deploying police and troops have proved ineffective.
Posted by: Fred || 11/07/2013 00:00 || Comments || Link || E-Mail|| [6459 views] Top|| File under: Arab Spring
Egyptian armed forces kill three Sinai militants
[Al Ahram] The Egyptian armed forces killed three Islamist

forces of Evil

in a security operative in Sinai on Wednesday, Al-Ahram Arabic website reported.

A military

front man

stated that it had also seized a number of weapons, including machine guns, RPGs and homemade grenades.

The armed forces, supported by police personnel, also torched four cars that did not have licence plates or registration papers, army

front man

Ahmed Ali stated on Thursday via his official Facebook page.

Sixty-one houses have also been destroyed that, according to Ali, belonged to

hard boy

s.

Posted by: Fred || 11/07/2013 00:00 || Comments || Link || E-Mail|| [6457 views] Top|| File under: al-Qaeda in Sinai Peninsula
Africa Subsaharan
Nigeria president seeks state of emergency extension
[Al Ahram] Nigeria's President
Goodluck Jonathan


... 14th President of Nigeria. He was Governor of Bayelsa State from 9 December 2005 to 28 May 2007, and was sworn in as Vice President on 29 May 2007. Jonathan is a member of the ruling People's Democratic Party (PDP). He is a lover of nifty hats, which makes him easily recognizable unless someone else in the room is wearing a neat chapeau...


asked

politician

s on Wednesday to extend a state of emergency declared in the northeast in May for an additional six months, saying the Islamist insurgency had not yet been contained. In a letter to senators from the upper house of parliament seen by AFP, Jonathan asked to extend "the state of emergency by a further period of six months with effect from 12 November, 2013" as "security challenges still exist".
Posted by: Fred || 11/07/2013 00:00 || Comments || Link || E-Mail|| [6485 views] Top|| File under: Boko Haram
Caribbean-Latin America
Federales thwart plan to kill Michoacan bishop
Sunday night, members of the Federal Police defused an alleged plan by the 'Knights Templar' to assassinate Apatzingán bishop, Miguel Patino after receiving information via satellite that 'Knights Templar' planned an attempt on the bishop's life.

This threat followed a public complaint by the bishop on Oct 16 in his Pastoral Letter saying that the valley of Tierra Caliente Apatzingán is under the control of organized crime. "there are increased kidnappings, abductions, killings, the collection of 'quota' is widespread and entire families have emigrated by fear and the insecurity we are living."
Posted by: badanov || 11/07/2013 00:00 || Comments || Link || E-Mail|| [6457 views] Top|| File under:
China-Japan-Koreas
1 killed, 8 injured in northern China explosions
A series of small explosions killed one person and injured eight others on Wednesday outside the provincial headquarters of the ruling Communist Party in the northern Chinese city of Taiyuan, officials said.

Officials gave no word on the target or perpetrators of the blasts, which state media said were caused by homemade bombs.

The explosions came during heightened security following a suicide car crash at Tiananmen Gate in Beijing that killed the car's three occupants and two bystanders. However, Wednesday's blasts also were reminiscent of the kind of revenge attacks occasionally launched by disgruntled citizens in China. Assailants angered at perceived injustices have blown up buses, stabbed officials and attacked schools.


So it may be Terror™ or just terrible...

The Shanxi provincial government and police said the blasts occurred at about 7:40 a.m. The official Xinhua News Agency cited unidentified police sources as describing the explosives as improvised bombs, although police spokesmen declined to confirm that information.

One of the injured was listed in serious condition, and a bus and several other vehicles had their windows blown out or suffered other damage.

A street cleaner interviewed on state television said the explosives were planted in flower beds in two separate locations and that eight blasts were heard in all.

Footage showed the blast scene littered with nails and steel balls of various sizes, apparently packed into the bombs to cause maximum damage and injury.

Xinhua quoted a witness, Liu Guoliang, as saying smoke and flames were seen pouring from a minivan.

Police closed off the broad street in front of the party headquarters, and fire trucks, ambulances and police vehicles were parked in the area. State media showed a man lying on the ground, apparently dead.

Taiyuan is the provincial capital of mountainous Shanxi, which lies to the west of Beijing in China's gritty coal belt. Demand for the fuel has created vast fortunes for mine owners, but many in the province still live in poverty.
Posted by: Steve White || 11/07/2013 00:00 || Comments || Link || E-Mail|| [6457 views] Top|| File under:
Europe
Bad guys attack poling station in Kosovo
Voting was halted in north Mitrovica after a group of masked men broke into several of the municipality's schools that were being used as polling stations, attacking staff and destroying voting materials. Officials say the results from the area will be annulled. No date has been set for the rerun.

Despite the problems, Kosovo's Prime Minister Hashim Thaci described the vote as a "new milestone" and an "important European test for Kosovo."
Posted by: badanov || 11/07/2013 00:00 || Comments || Link || E-Mail|| [6458 views] Top|| File under:
India-Pakistan
Two more shot dead in 'sectarian' attacks
[Dawn] At least two people were

rubbed out

and a few others were

maimed

in armed attacks apparently on sectarian grounds in different parts of the city on Wednesday, officials said.

An elderly person was

rubbed out

in an attack apparently on sectarian grounds in the Khokhrapar area on Wednesday, police said.

They added that Ansar Zaidi, 60, was targeted near his residence in D-Area of Khokhrapar. He sustained a single bullet wound in the abdomen and was taken to a nearby hospital. He was later referred to the Jinnah Postgraduate Medical Centre where he died.

Landhi SP Faisal Noor said that no spent bullet casing was found at the

scene of the crime

and it appeared that the assailant(s) targeted him from some distance.

He said the incident could be related to the ongoing wave of sectarian killings in the city.

In an armed attack near Sohrab Goth, an activist of the Ahle Sunnat Wal Jamaat
...which is the false nose and plastic mustache of the murderous banned extremist group Sipah-e-Sahaba Pakistain, whatcha might call the political wing of Lashkar-e-Jhangvi...
(ASWJ) was

rubbed out

while two others were

maimed

, police said.

The officials added that some ASWJ men were returning to a party office near Nagan Chowrangi from Regal Chowk after attending a rally when their vehicle came under attack near Sohrab Goth.

SSP-Central Amir Farooqi said that the three men sustained bullet wounds and were taken to a private hospital, where one of them, identified as Latif, died.

Later, the body was shifted to the JPMC for a post-mortem examination.

The SSP said that in another attack near Board Office, Nazimabad, two workers of the ASWJ riding a

cycle of violence

were shot at and

maimed

by

person or persons unknown

.

Killing in Lyari

A man, said to be a relative of a key figure of the Lyari


...one of the eighteen constituent towns of the city of Karachi. It is the smallest town by area in the city but also the most densely populated. Lyari has few schools, substandard hospitals, a poor water system, limited infrastructure, and broken roads. It is a stronghold of ruling Pakistan Peoples Party. Ubiquitous gang activity and a thriving narcotics industry make Lyari one of the most disturbed places in Karachi, which is really saying a lot....


gang warfare, was

rubbed out

in the Chakiwara area on Wednesday, police said.

They said that Gul Hasan, 28, was killed on main Tannery Road in Bihar Colony. He sustained six bullet wounds and was taken to the Civil Hospital Bloody Karachi


...formerly the capital of Pakistain, now merely its most important port and financial center. It is among the largest cities in the world, with a population of 18 million, most of whom hate each other and many of whom are armed and dangerous...


where doctors declared him dead.
He's dead, Jim!
Later, the body was handed over to his brother, Mohammed Yusuf, who told the police that they would get an FIR lodged after burial.

The police said that the victim was said to be a relative of alleged gangster Noor Mohammad alias Baba Ladla.

'TTP man'

rubbed out

in Pirabad

An elderly man, said to be a member of the banned Tehrik-e-Taliban Pakistain, was

rubbed out

in a Pirabad locality on Wednesday, police said.

They said that Hameedullah, 65, was

bumped off

in Islamia Colony-1. The body was shifted to the Abbasi Shaheed Hospital for medico-legal formalities.

Pirabad SHO Abdul Moid said that he was a member of the banned TTP and killed due to ongoing infighting in his group.

He said that two TTP

gunnies

-- Saadullah and Faizullah -- had killed him.

He said that the two suspects had also kidnapped

the dear departed

's daughter around one month ago and she was not recovered yet.

Four booked for killing brother-in-law

A young man was

bumped off

over some domestic issue in Gulistan-e-Jauhar, police said.

They said that Murad Mustafa, 34, was

rubbed out

allegedly by his brothers-in-law near in Gulistan-e-Jauhar's Block 7, as he allegedly subjected his wife to torture.

The police said the victim, a driver by profession, was a resident of Ghazi Goth.



Paperwork was started but nothing else was done

against four brothers -- Qasim, Sikander, Nawab and Hussain Bux -- under Section 302 (premeditated murder) and 34 (common intention) of the Pakistain Penal Code at the Gulistan-e-Jauhar

cop shoppe

.

However,


death is not the end. There remains the litigation over the estate...


all the nominated suspects are still

on the lam

.

Posted by: Fred || 11/07/2013 00:00 || Comments || Link || E-Mail|| [6459 views] Top|| File under:
Army driver killed, colonel injured in Gujrat ambush
[Dawn] A driver was killed and a colonel seriously injured when an army vehicle was ambushed near Kot Mojdeen in the Kunjah area on Wednesday.

The vehicle was going to a petrol pump when three assailants who were on a

cycle of violence

opened fire on it, killing driver Mohammad Ramzan and injuring Col Mohammad Zahid Naseer.

The attack took place in an area considered to be sensitive because of a number of recent terrorist attacks. It is a few kilometres from Jassoki village where seven people of Shia community were killed about two months ago.

In July last year, seven security personnel were

bumped off

near a bridge on River Chenab in the area. Two months later, four

coppers

were killed in an attack on a checkpost near Kathala railway crossing. Law-enforcement agencies locked away
Yez got nuttin' on me, coppers! Nuttin'!
some suspects in the attacks.

Posted by: Fred || 11/07/2013 00:00 || Comments || Link || E-Mail|| [6457 views] Top|| File under: TTP
Iraq
Splodydope in eastern Iraq kills 7 policemen
Iraqi officials say a suicide attack targeting the police in the country's east has killed at least seven policemen and wounded 14.

A police officer says the bomber drove his explosives-laden truck into the concrete blast walls outside the police headquarters in the town of al-Salam early on Wednesday morning. The town is about 75 kilometers (47 miles) northeast of Baghdad. A medical official confirmed the causality figures.
Posted by: Steve White || 11/07/2013 00:00 || Comments || Link || E-Mail|| [6459 views] Top|| File under:
Southeast Asia
Bomb kills ranger, injures seven in southern Thailand
[Bangkok Post] A military ranger was killed and seven others wounded when a motorcycle bomb went off outside Rangae district office on Wednesday. The incident took place at a time when many people were at a trade fair to buy discounted goods which was organised on the open grounds opposite the government office.

Police said a home-made bomb was hidden in a motorcycle parked near a corner of the office's wall. It was believed a terrorist insurgent among the crowd at the trade fair used a mobile phone to detonate the bomb when a foot patrol from the 45th Ranger Regiment was passing the spot.

A bomb sniffing dog was killed and six rangers were injured, one seriously with his leg cut off by shrapnel. Two civilians were also wounded. The seriously injured ranger, identified as the team leader, later died at hospital.

Witnesses said that the bomb was detonated as the sniffer dog was checking the motorcycle. The blast threw victims into the air and scattered pieces of metal and electronic devices around the area.
Posted by: ryuge || 11/07/2013 00:00 || Comments || Link || E-Mail|| [6457 views] Top|| File under: Thai Insurgency
Syria-Lebanon-Iran
8 die in Damascus boom
A bomb exploded in central Damascus on Wednesday, killing eight people and wounding 50, with women and children among the casualties, Syria's state news agency SANA said.

The Syrian Observatory for Human Rights, a pro-opposition monitoring group, reported seven dead and at least 20 wounded in the attack. It cited conflicting reports from activists as to whether the explosion was caused by a bomb or a mortar shell.
Posted by: badanov || 11/07/2013 00:00 || Comments || Link || E-Mail|| [6457 views] Top|| File under:
Who's in the News
46
[untagged]
5
Govt of Pakistan
5
Arab Spring
3
Govt of Syria
3
Palestinian Authority
2
al-Qaeda in Sinai Peninsula
1
al-Qaeda in North Africa
1
Boko Haram
1
Hezbollah
1
TTP
1
Thai Insurgency
1
al-Shabaab
Bookmark
E-Mail Me
The Classics
The O Club
Rantburg Store
The Bloids
The Never-ending Story
Thugburg
Gulf War I
The Way We Were
Bio
Merry-Go-Blog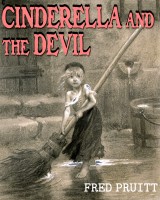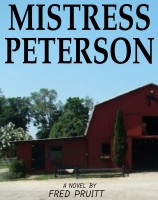 On Sale now!


A multi-volume chronology and reference guide set detailing three years of the Mexican Drug War between 2010 and 2012.

Rantburg.com and borderlandbeat.com correspondent and author Chris Covert presents his first non-fiction work detailing the drug and gang related violence in Mexico.

Chris gives us Mexican press dispatches of drug and gang war violence over three years, presented in a multi volume set intended to chronicle the death, violence and mayhem which has dominated Mexico for six years.
Click here for more information


Meet the Mods
In no particular order...


Steve White
Seafarious
Pappy
lotp
Scooter McGruder
john frum
tu3031
badanov
sherry
ryuge
GolfBravoUSMC
Bright Pebbles
trailing wife
Gloria
Fred
Besoeker
Glenmore
Frank G
3dc
Skidmark
Alaska Paul



Better than the average link...



Rantburg was assembled from recycled algorithms in the United States of America. No trees were destroyed in the production of this weblog. We did hurt some, though. Sorry.
3.235.191.87

Help keep the Burg running! Paypal: