Africa Horn
Ethiopia: Oromo Liberation Front leader shot dead
(SomaliNet) Authorities said on Friday that an Ethiopian rebel leader blamed for blasts in Addis Ababa was lured into a farmer's house in the rural west and then shot dead.

Ethiopian Prime Minister Meles Zenawi's government, the biggest US ally and military power in the turbulent Horn of Africa, faces a cluster of insurgency movements in its outer regions.

"Legesse Wegi, military commander and central committee member of the Oromo Liberation Front (OLF), and some of his followers were killed on Wednesday in Kelem district of the western Wellega region," police said in a statement.

It said Legesse, whose OLF has fought for autonomy for the southern Oromo region since 1993, was behind 12 "terrorist" attacks and fatal bombs in Addis Ababa in the last few years.

"He was lured into the home of a farmer to eat food and was then killed by the locals in cooperation with security forces while he was trying to escape," police said. "Some of his followers were also killed, while some others surrendered to security forces, appealing for mercy," the statement added, without giving more details. There was no immediate confirmation from the OLF.

Earlier this week, Ethiopian authorities paraded on TV more than a dozen people they said were captured OLF leaders.

Ethiopia says the OLF and other groups are supported by neighbour Eritrea. Asmara denies that, saying Meles's oppressive policies have sparked resistance movements.

A string of explosions have gone off in Ethiopia's highland capital Addis Ababa in recent years, some killing several people at a time, others just causing damage. - Reuters

Posted by: Fred || 11/08/2008 00:00 || Comments || Link || E-Mail|| [6502 views] Top|| File under:
Ethiopia tightens security in capital as police arrests dozen rebels
(SomaliNet) After police said they had arrested more than a dozen leaders of the rebel Oromo Liberation Front (OLF) and accused them of plotting terrorist attacks, Ethiopia tightened security in the capital on Thursday.

Reports say the mostly middle-aged men were paraded on state television late on Wednesday alongside a stack of assault rifles that police said were seized during several raids in Addis Ababa.

Ethiopia, which is an ally of the United States and the biggest military power in the Horn of Africa, blames insurgents supported by neighbouring Eritrea for bomb blasts that killed eight people and wounded many in the city earlier this year.

On Thursday, extra police were on patrol, searching vehicles and members of the public, while car hire companies and hotels were told to scrutinise their clients thoroughly.

"The detainees, who have links to OLF leaders in Asmara, were mobilising finance and dispatching illegal weapons and also recruiting members for their anti-peace activities," a joint intelligence and police taskforce said in a statement.

It said some of the men had been operating "under the disguise" of membership in legal opposition political parties like the Oromo Federalist Democratic Movement (OFDM) and Oromo National Congress (ONC).

It gave no other details, but added that the taskforce had also arrested the leaders of "Kawerj", a previously unknown movement that it said was a self-styled extremist group also plotting attacks in the capital.

A week ago, the authorities arrested OFDM general secretary Bekele Jirata and accused him of working with the OLF, one of several rebel movements opposed to Prime Minister Meles Zenawi.

The OFDM denies it. In April, it accused Meles' government of intimidation as voters went to the polls for the first time since post-election violence in 2005 killed 199 civilians.

The party said most of their candidates had been threatened and forced to pull out of the race.

Merrara Gudina, chairman of the ONC, also dismissed the charges against his party and accused the Ethiopian security services of planting infiltrators in the opposition who they would later "expose" and arrest as insurgents.

"We have no link or association with the OLF whatsoever," Merrara told Reuters. "Most of the dirty work against us is being done by the government."

There was no immediate comment from Asmara on the Ethiopian allegations. Both Horn of Africa countries routinely trade accusations of supporting each other's rebels since they fought a 1998-2000 border war that killed 70 000 people.
Posted by: Fred || 11/08/2008 00:00 || Comments || Link || E-Mail|| [6490 views] Top|| File under:
Yemen: Pirates accused of vessel attack as NATO steps up aid escorts
(AKI) - Pirates are reported to have stormed a ship located off the coast of Yemen in the Gulf of Aden, using rocket launchers and Kalashnikov rifles. The nationality of the affected ship, 'CC Future', is unknown. News of the attack was relayed by the commander of an Italian ship, the 'PB Tankers Green Point', from the sailing company Pietro Barbaro.

Last week, the United Nations called for the creation of a special peacekeeping force to tackle the issue of piracy in the Gulf of Aden, off the coast of Somalia and Yemen.

The move follows a resolution endorsed unanimously by the UN Security Council in June to allow foreign warships to enter Somalia's territorial waters to fight piracy.

During 2008 at least 77 vessels have reportedly been attacked in the Gulf of Aden, while 33 others have been hijacked, said the London-based daily The Financial Times.

Meanwhile, NATO warships have been trying to tackle piracy by acting as escorts and deterrents in the Gulf of Aden to food shipments of the United Nations World Food Programme.

A total of seven warships from Italy, Greece, Germany, Turkey and Britain who form the so-called Allied Provider operation have escorted at least 5 WFP vessels since 24 October, a NATO source told Adnkronos.

Safe passage is essential for the UN ships, since up to 90 percent of its food aid to Somalia is shipped by sea.

The Allied Provider operation is part of the wider naval force called Standing NATO Maritime Group Two or SNMG2, whose commander is Italian national Giovanni Gumiero.

Posted by: Fred || 11/08/2008 00:00 || Comments || Link || E-Mail|| [6500 views] Top|| File under:
Africa North
Algerian court sentences 12 Islamists to death
An Algerian court sentenced 12 Islamists to death in absentia for their role in a January suicide car bomb attack on a police headquarters that killed three people, APS news agency reported Friday.


"In absentia" is Latin for "first you gotta catch 'em."


Nine people who were in court were jailed for between 18 months and 20 years for their part in the attack. Another three were discharged at the hearing late Thursday, APS said.

The January 29 attack on a police headquarters in Boumerdes, east of Algiers, which also left many people injured and major damage, was claimed by al-Qaeda's North African offshoot, al-Qaeda in the Islamic Maghreb (AQIM). The 21 Islamists were charged with terrorism, corruption and holding fake documents, APS said.

In the first six months of the year, Boumerdes criminal court condemned 218 people to death in absentia. Algeria has not applied the death penalty for about 15 years, according to official figures.
Posted by: Fred || 11/08/2008 00:00 || Comments || Link || E-Mail|| [6481 views] Top|| File under: al-Qaeda in North Africa
Caucasus/Russia/Central Asia
11 killed, dozens wounded by suicide bomber in North Ossetia
(SomaliNet) At least 11 people have been killed and dozens injured in a suicide bomb attack in Vladikavkaz, the capital of North Ossetia. According to Russian police, a woman blew herself up in a minibus while people were getting in and out.

The southern Russian republic of North Ossetia borders Georgia and is regularly the scene of violence, most of which is blamed on Islamist fighters. Beslan, where the 2004 school hostage drama took place, is in North Ossetia. Over 300 people, half of them children, were killed in the atrocity.-
Posted by: Fred || 11/08/2008 00:00 || Comments || Link || E-Mail|| [6465 views] Top|| File under:
India-Pakistan
20 Taliban killed, 10 hurt in Bajaur operation
At least 20 Taliban were killed and 10 others injured in Bajaur Agency on Friday, sources said. Helicopter gunships and fighter jets targeted Taliban hideouts in the Mamoond and Nawagai areas as security forces increased aerial strikes in the agency, the sources said.

The jets also bombed the house of Jaish-e-Islami leader Wali Rehman.

The forces hit Taliban hideouts in Damadola, Seweai, Sparay, Kharkay, Shinkot areas of Mamoond tehsil and Charmang and Zoorband areas of Nawagai tehsil. Reuters reported 30 Taliban were killed while 15 underground bunkers were destroyed. The jets also bombed the Aareb area of Mamoond tehsil.

They targeted the house of Jaish-e-Islami leader Wali Rehman. The sources said six members of Rehman's family were killed.

Meanwhile, the tribal elders killed in a suicide attack on the Salarzai jirga on Thursday were buried on Friday. The tribal lashkar vowed to continue fighting against the Taliban.

This article starring:
Aareb area
Charmang
Damadola
Kharkay
Mamoond tehsil
Nawagai tehsil
Seweai
Shinkot
Sparay
Zoorband
WALI REHMAN
Jaish-e-Islami
Posted by: Fred || 11/08/2008 00:00 || Comments || Link || E-Mail|| [6486 views] Top|| File under: TTP
Iraq
Iraqi forces kill senior Al Qaeda leader
BAGHDAD – Iraqi security forces supported by U.S. firepower killed a senior al Qaeda leader who made car bombs and ran Islamist militant cells throughout northern Iraq, the U.S. military said on Friday. A statement said the Iraqi army and members of a U.S.- backed Sunni Arab neighborhood patrol shot Abu Ghazwan as he hid in the grass near a house they were searching on Thursday in Tarmiya, north of Baghdad.

The patrol had been attacked with guns and a bomb in the house. "While further searching the area, a (neighborhood patrol) member discovered a trail booby-trapped with grenades and an identified individual lying in the grass ... Ghazwan was killed as a result of ... small arms fire," the statement said.

U.S. forces later determined the dead man was the wanted militant who had been involved in financing al Qaeda operations and recruiting child soldiers, the statement said.

Al Qaeda militants have been in retreat since Sunni Arab tribal leaders turned against them and formed U.S.-backed neighborhood patrols that drove the Sunni Islamist group out of strongholds in western Iraq and Baghdad. But they have kept a presence in northern Iraq and have shown themselves still capable of staging large-scale attacks.
Posted by: Steve White || 11/08/2008 00:00 || Comments || Link || E-Mail|| [6498 views] Top|| File under:
Iraq: Several explosions kill at least 17 people, injure 29 others
(AKI) - At least 17 people were killed and 29 others were injured in multiple bomb attacks in different parts of war-torn Iraq on Friday. One of the blasts occurred in the Sheikh Omar region near Baghdad and targeted officials from a US-backed Sunni Awakening Council.

Four people were killed including two members of the council, said Iraqi satellite network Al-Sumaria.

Six Iraqis were also killed and 12 more were wounded when a suicide bomber rammed his car bomb into a police vehicle on the road to Baghdad airport.

In a separate incident, one person was killed and four others were wounded in a bomb explosion in the neighbourhood of Bab al-Sheikh in central Baghdad. In Sadr City, a suburb of Baghdad, a roadside bomb killed two more people and wounded at least nine others.

Another blast occurred in the Sunni-dominated neighbourhood of al-Jamea as a displaced Shia family moved back into their house. The father and two cousins were killed in the attack, said Iraqi news agency Voices of Iraq.

Meanwhile, one person was killed and four more were injured when an improvised explosive device went off in northern Baquba in Iraq's Diyala province. The blast targeted tribal police members, or Sahwa councils.

Posted by: Fred || 11/08/2008 00:00 || Comments || Link || E-Mail|| [6466 views] Top|| File under: Islamic State of Iraq
Israel-Palestine-Jordan
Israeli troops detonate Palestinian bombs along Gaza fence
IDF forces operated in Gaza early Saturday in order to neutralize two explosive devices on the Palestinian side of the border fence between Israel and the coastal enclave.

Palestinians claimed that the forces, operating in the southern part of the strip near Khan Younis, infiltrated far beyond the border fence and injured four Palestinians, apparently by shooting. An Israeli military spokeswoman denied there was any shooting, saying troops detonated the devices in a controlled manner, with no reported casualties. During the ceasefire with Hamas, 20 explosive devices were uncovered along the border fence.
Posted by: ryuge || 11/08/2008 08:11 || Comments || Link || E-Mail|| [6473 views] Top|| File under: Hamas
Egypt seizes explosives 'destined for Gaza'
Egypt seized a ton of TNT in the Sinai Peninsula that officials believe was probably destined for the Gaza Strip, a security source said on Friday.


Leftover Eid gifts I'm sure...


Boxes of the powerful explosive were found in an underground hideout after police were tipped off by local residents, the official said. The TNT "was probably destined for Gaza," he said, adding that no arrests have yet been made in the case.

Israel and the United States often accuse Egypt of not doing more to halt the flow of illegal weapons into the Islamist Hamas-run Gaza Strip. Cairo disputes this, saying security forces often uncover tunnels under the border with Gaza that are used by smugglers of weapons and contraband.
Posted by: Fred || 11/08/2008 00:00 || Comments || Link || E-Mail|| [6505 views] Top|| File under: Hamas
Southeast Asia
BALI BOMBERS EXECUTED
* hot just after midnight local time
* Confirmed dead, family with bodies
* Timeline: Bombings to executions

THREE Bali bombers have been executed on an Indonesian island for their lead roles in the 2002 nightclub bombings that killed 202 people, including 88 Australians.

The family of Mukhlas and his younger brother Amrozi said the bombers had been executed along with Imam Samudra just after midnight local time (4am AEDT) on Nusakambangan Island, in Central Java, where they had been jailed. "Our family has received news of the execution ... May our brothers, God willing, be invited by green birds to heaven now," Mohammad Chozin, a brother of Mukhlas and Amrozi, said in their home village of Tenggulun.

"We're now handling the preparations to bring the bodies back, which may take two hours," he said outside an Islamic boarding school in the east Java village, as supporters shouted "Allahu Akbar".

Indonesia's Attorney General's Office later confirmed the executions had taken place. "At 12.15am, the convicts ... were executed by shooting and followed up with an autopsy," spokesman Jasman Pandjaitan said. "They have been stated as dead. At this moment the bodies are being washed by the family."

The bombers were simultaneously shot through the heart by crack Indonesian troops assembled to carry out the task. They were executed in an orchard some 6km from their prison on Nusakambangan Island, Indonesia's TV One reported.

A source at the prison said they shouted "Allahu Akbar" as they were escorted out of their isolation cells by paramilitary police shortly before their executions.

Australians expressed relief that the men were finally dead, six years after they brought carnage to Bali by sending suicide bombers to attack the Sari Club and nearby Paddy's Bar on October 12, 2002.

"... we've waited a very long time for this and this is our justice," Sydney woman Maria Kotronakis, who lost two sisters and two cousins, told CNN, struggling at times to speak. "Finally the moment has come ... we are over the moon."

Survivor Peter Hughes, of Perth, who suffered horrific burns in the bombings, said the three militants had paid the highest price for mass murder, but their executions did not bring him any joy. "These guys went to set about mass murder and paid the highest penalty," he told CNN. "It doesn't feel good but they did do the crime and they've paid for it."

The bombers' bodies will soon be flown by helicopter to their home villages for burial within 24 hours, in accordance with Muslim custom.

In Tenggulun, sobbing mourners are converging on the home of Amrozi and Mukhlas' mother.

Hardline cleric Abu Bakar Bashir -- the co-founder of Jemaah Islamiah, the group blamed for the Bali bombings -- praised the bombers as "holy warriors" during a visit to the village on Saturday.
Security forces are on high alert across the mainly Muslim country, after the bombers urged supporters to carry out revenge attacks if their executions went ahead.

Australian authorities have advised Australians to reconsider the need to travel to Indonesia.
Posted by: Oztralian || 11/08/2008 16:35 || Comments || Link || E-Mail|| [6526 views] Top|| File under:
Mukhlas, Amrozi and Samudra executed
via Tipper...
THREE Bali bombers have been executed by firing squad on their prison island in Indonesia, according to television station TV One. Islamic militants Mukhlas, his younger brother Amrozi, and Imam Samudra were put to death for their lead roles in the 2002 Bali nightclub bombings. A prison source confirmed the executions in a one-word SMS to journalist at Cilacap, near Nusakambang. The SMS said "sudah' ("already").

TV One said the three Islamic militants responsible for the 2002 Bali bombings were executed around midnight at Nirbaya, an orchard some 6km from their prison on Nusakambangan Island in Central Java. The island is home to the prison where they spent their last years.

According to an AAP source, the bombers yelled "Allahu Akbar"("God is great") as they were taken from their cells. They were guarded by 30 fully-armed Brimob policemen and taken to the execution site as part of a convoy of eight cars.
Posted by: tu3031 || 11/08/2008 13:48 || Comments || Link || E-Mail|| [6525 views] Top|| File under:
Bali bombers taken to execution site
THE three Bali bombers have been taken to the execution site on Nusakambangan Island, in Central Java, where they will be shot by firing squad, online news agency detik.com reports.
MORE TO COME
Posted by: tipper || 11/08/2008 12:36 || Comments || Link || E-Mail|| [6508 views] Top|| File under:
Sri Lanka
Heavy fighting as Sri Lanka troops near rebel capital
Intense battles gripped Sri Lanka's northern Wanni region as government forces stepped up pressure on the Tamil rebel political capital, the defence ministry said on Friday.

Scores of rebels were killed and many more wounded in Thursday's fighting west of Mankulam, a key town on the road to the rebel political headquarters at Kilinochchi, further north, the ministry said in a statement. Government forces have been fighting for months to take Kilinochchi, 330 kilometres (just over 200 miles) north of the capital Colombo. Heavy monsoon rains and intense rebel resistance had slowed the military onslaught.

President Mahinda Rajapakse, who is also the defence minister, asked the Tigers on Thursday to lay down arms and surrender. "My earnest plea to the terrorist is to lay-down arms and join the democratic process, even at this late stage," the president said while unveiling a war-budget in parliament. "If not, they would be militarily defeated. We have come to a stage in which we believe that we should and we can eradicate terrorism," he said.

Rebels killed: Sri Lanka soldiers fought an intense battle with Tamil separatists in the war-torn northern region and later found seven rebel bodies, the military said on Friday. The hours-long fighting erupted on Thursday in the village of Panikkankulam as army troops pushed toward the main highway that cuts through rebel-held territory in the north, a military statement said. The statement said the clashes caused "heavy damage" to the guerrillas, leaving "scores" of rebel fighters dead.

Troops found seven rebel bodies after the clashes, along with six assault rifles, it said.
Posted by: Fred || 11/08/2008 00:00 || Comments || Link || E-Mail|| [6491 views] Top|| File under:
Who's in the News
46
[untagged]
3
Hamas
3
Govt of Iran
1
TTP
1
Palestinian Authority
1
Govt of Pakistan
1
Islamic State of Iraq
1
al-Qaeda in North Africa
1
Muslim Brotherhood
1
Fatah al-Islam
Bookmark
E-Mail Me
The Classics
The O Club
Rantburg Store
The Bloids
The Never-ending Story
Thugburg
Gulf War I
The Way We Were
Bio
Merry-Go-Blog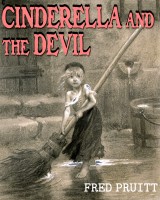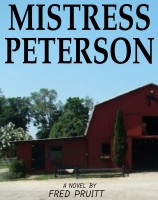 On Sale now!


A multi-volume chronology and reference guide set detailing three years of the Mexican Drug War between 2010 and 2012.

Rantburg.com and borderlandbeat.com correspondent and author Chris Covert presents his first non-fiction work detailing the drug and gang related violence in Mexico.

Chris gives us Mexican press dispatches of drug and gang war violence over three years, presented in a multi volume set intended to chronicle the death, violence and mayhem which has dominated Mexico for six years.
Click here for more information


Meet the Mods
In no particular order...


Steve White
Seafarious
Pappy
lotp
Scooter McGruder
john frum
tu3031
badanov
sherry
ryuge
GolfBravoUSMC
Bright Pebbles
trailing wife
Gloria
Fred
Besoeker
Glenmore
Frank G
3dc
Skidmark
Alaska Paul



Better than the average link...



Rantburg was assembled from recycled algorithms in the United States of America. No trees were destroyed in the production of this weblog. We did hurt some, though. Sorry.
44.200.25.51

Help keep the Burg running! Paypal: