Afghanistan
Exclusive: Inside a U.S. hostage rescue mission
caught via AOSHQ


The American businessman lay shackled in a mud hut 8,000 feet up a remote mountain in Afghanistan, armed captors posted inside and outside to prevent any escape attempt.

Earlier in his captivity, he had made a run for it, but -- barefoot and much older than the insurgents who held him -- he was snatched back before he could get far.

After nearly two months in captivity and out of contact with anyone who cared about him, the hostage reviewed what his fate might hold -- whether ransom negotiations or rescue efforts or a miracle might bring him freedom.

"One option was for the money to arrive and be ransomed," the 61-year-old engineer from Ohio told Military Times, speaking on the condition that he remain anonymous. Another was "that they'd just get tired of me and let me loose." A third was "some kind of military intervention," he said. "In my mind I'd given a military intervention a one out of a hundred chance. Not that they couldn't do it, but they're busy and I'm not that important a fellow."

On an airstrip many miles away, however, several twin sets of Chinook helicopter rotor blades were starting to turn as about 60 of America's most elite troops prepared to prove him wrong. Members of a task force that Military Times agreed not to name, the commandos had been hunting for the businessman since soon after he went missing. Now they were ready to act.

This is the story of one of the most daring and successful U.S. hostage-rescue missions in years.


heh - RTWT - you know you wanna
Posted by: Frank G || 11/10/2008 07:55 || Comments || Link || E-Mail|| [6485 views] Top|| File under:
Canadian Journalist Set Free by Afghan Abductors After 4 Weeks
A Canadian journalist kidnapped in Afghanistan was released Saturday after four weeks in captivity, according to Afghan and Canadian officials.

Mellissa Fung was abducted Oct. 12 while reporting for the Canadian Broadcasting Corp. Fung, 35, who worked with the CBC on a freelance basis, was traveling with a translator and driver when she was seized after interviewing refugees in a sprawling camp about five miles west of Kabul.

Few details about Fung's abductors or where she was held were released Saturday. But an official with CBC in Kabul said Fung was returned to the capital about 7:30 p.m. and appeared to be in good health.

Jamie Purdon, director of news gathering for CBC, said Fung was probably held by the same captors for the duration of the ordeal.

Fung, who was taken to the Canadian Embassy after her release, will undergo a full medical examination before returning to her family in Canada, CBC said. "We are very, very relieved," Purdon said.

Adam Khan Serat, a spokesman for the governor of neighboring Wardak province, told the Associated Press that tribal elders and provincial council members helped negotiate Fung's release.

Posted by: Fred || 11/10/2008 00:00 || Comments || Link || E-Mail|| [6465 views] Top|| File under: Taliban
Africa Horn
Somali gunmen kidnap two Italian nuns
By Daud Yussuf

GARISSA, Kenya (Rooters) - Heavily-armed Somali gunnies kidnapped two Italian nuns on Monday in a pre-dawn raid on a remote Kenyan border town, witnesses said.

Somalia is one of the world's most dangerous countries for aid workers, who are often abducted or killed in attacks usually blamed on Islamist insurgents or clan militia.

Cross-border raids are common in the remote, arid region, but usually involve cattle rustlers or criminal gangs targeting business people in both countries.

One local aid worker said at least 60 kidnappers entered the small town of El Wak at about 1 a.m. (2200 GMT Sunday), hurling a grenade and then firing a rocket at a Kenyan police post.

The abducted nuns' missionary group, the Movimento Contemplativo Missionario Padre de Foucauld, named them as 67-year-old Caterina Giraudo, and Maria Teresa Olivero, 60.

Italy's Foreign Ministry said it was providing "every possible form of cooperation with local authorities."

Chief Vatican spokesman Rev. Federico Lombardi told Rooters that Pope Benedict had been informed of the kidnapping and was praying for the abducted nuns. Lombardi expressed hope for their quick release "without harm, suffering."

The Kenyan Red Cross Society said the gunnies had later escaped in three hijacked vehicles, and that it was feared they had taken their captives back across the border.

Sheikh Hassan Hussein, chairman of Somalia's neighboring Gedo Region, said he did not know where the kidnappers had gone or who exactly they were, but he described them as "Somali bandits."

"FLUSHED TOWN WITH BULLETS"

Suspicion for such attacks normally falls on Islamist extremists or clan militia, but rebel leaders have said government hardliners are behind the killings to discredit them and stir the international community to intervene.

The abduction came just days after Kenya's army ended an operation to seize illegal firearms in the area. There was no immediate comment from the Kenyan authorities about the raid, which involved many fighters and appeared to be well-planned.

"This wasn't about a simple extortion for money or something similar," said Pino Isoardi of the Italian missionary group.

He told Rooters neither nun had notable health problems, and he said no one were hurt during the abduction. His group has worked in the area since 1983, treating sick children as well as adults suffering from tuberculosis and malnourishment.

Isoardi said nothing was stolen in the raid, but a senior local official, District Commissioner Ole Tuti, said the attackers also seized phones, computers and cash from locals.

"The bandits used heavy weapons fixed to the top of vehicles and they flushed the town with bullets," Tuti told Reuters.

In the last recent attack on humanitarian staff in lawless Somalia, gunnies in Jamame, north of rebel-held Kismayu port, assassinated a Somali man on Sunday who had been running the local office of the U.S.-based Mercy Corps charity.

Gunnies also stormed an airstrip last week in central Somalia, kidnapping four European aid workers and two Kenyan pilots. Locals said those hostages were taken to Mogadishu.
Posted by: anonymous5089 || 11/10/2008 16:57 || Comments || Link || E-Mail|| [6550 views] Top|| File under:
Five civilians dead in latest Mogadishu festivities
Islamist insurgents on Sunday attacked Somali interim government troops in the capital, triggering clashes that killed five civilians, witnesses said. Seven other civilians were wounded in the fighting in southern Mogadishu's Folorensa Junction and Taleh districts where interim government troops are based.

"I saw three bodies near Foleransa Junction, where insurgents exchanged machinegun fire with Somali forces. Four civilians were wounded," said Osmail Salad, a witness.

Another witness, Mohamoud Adan Shire, said a civilian and a child were also killed by stray bullets in Taleh district.

An Islamist commander, Sheikh Kofi, claimed that insurgents had killed several soldiers, but there was no independent confirmation. "We killed several Somali government troops when we attacked three of their bases," he told AFP.

Several witnesses confirmed the civilian toll and said that three others were wounded in the skirmishes.


Posted by: Fred || 11/10/2008 00:00 || Comments || Link || E-Mail|| [6470 views] Top|| File under: Islamic Courts
India-Pakistan
NATO jets kill 8 banned outfit members in Khyber
NATO jets today bombed Tirah Valley in Khyber Agency, killing eight members of a banned outfit -- Amar Bil Maroof -- and injuring three, Dawn News reported. The channel said the NATO jets targeted hideouts of the banned outfit in the Moga area near Torkham.

Amar Bil Maroof spokesman Munsif Afridi confirmed that those who had died were members of his group. He said that 10 Afghan soldiers had been killed in a gunbattle with his group at the Torkham border earlier in the day.


Sounds like the hard boyz got followed home.

Newscopter Nine, the 'Eye in the Sky' ...

16 Taliban killed: Meanwhile in Bajaur, security forces continued targetting Taliban positions with fighter jets and helicopters, killing 16 more militants, officials claimed. They said the areas targeted today included Sapri, Banda, Khakai, Damadola and Sewai of Mamoond tehsil, and six bases and an arms depot were also destroyed in the offensive.

The Pakistani military said last month that some 1,500 Taliban fighters and 73 soldiers had died and hundreds more militants been captured since the start of its operation in Bajaur in August. Suspected US missile strikes have also targeted militants in the border regions.

Several Taliban posts had been destroyed. NNI quoted officials as saying that more troops arrived in Bajaur on Sunday to intensify the offensive against the Taliban.

Separately, unidentified assailants fired two rockets at a security post in the Serai area -- four kilometres from Khar -- but there were no casualties.

Step up efforts: Meanwhile, locals said tribesmen had stepped up efforts for the restoration of peace in the Tribal Areas, with two separate jirgas of the Salarzai and Mamoond tribes called to make plans to flush out the Taliban. Also, the political administration has warned Afghan refugees to stay clear of the area, and notes have been distributed telling the locals not to shelter Afghan refugees.

Also in Swat, NNI reported that mortar shells fired by security forces killed six civilians. Police said the civilians were killed as security forces and the Taliban exchanged fire.

The mountainous Swat valley, which features Pakistan's only ski resort, was until last year a popular tourist destination where many Pakistani city dwellers went for their annual holidays. But it has been turned into a battleground since local cleric Maulana Fazlullah, who has links to the Taliban, launched a violent campaign for the implementation of Shariat.

Separately, the Taliban set a television cable operator's office on fire in Sangota and torched two girls' schools in Kabal tehsil, AFP quoted police as saying.
Posted by: Fred || 11/10/2008 00:00 || Comments || Link || E-Mail|| [6507 views] Top|| File under: al-Qaeda in Pakistan
Kashmir Korpse Kount: 11
Indian security forces shot dead 11 suspected militants in fighting over the weekend in Indian-held Kashmir (IHK), police said on Sunday. Five militants were killed in Poonch district, close to the Line of Control, a police official said, while four others were killed in the southern district of Doda.

Kashmir is in the grip of a 19-year insurgency against New Delhi's rule that has left more than 43,000 people dead by the official count. Violence has declined since India and Pakistan launched a peace process in 2004.
Posted by: Fred || 11/10/2008 00:00 || Comments || Link || E-Mail|| [6466 views] Top|| File under:
12 primitives arrested
Political administration of Khyber Agency on Sunday arrested around a dozen tribesmen belonging to Loi Shelman and impounded three vehicles used in blocking a road between Shinwari and Loi Shelman. The action was taken after residents of Loi Shelman set up an illegal check post in Loi Shelman. Tribes of Pero Khel and Sheikhmal Khel had also erected chains on a road to extort money from transporters. These check posts have now been removed.
Posted by: Fred || 11/10/2008 00:00 || Comments || Link || E-Mail|| [6471 views] Top|| File under: TTP
Iraq
Turkish military shells northern Iraq: guard
SULAIMANIYA, Iraq (Rooters) - The Turkish military struck the border area of northern Iraq on Monday, Iraqi officials said, in the latest apparent attack on Kurdish separatist PKK fighters.

Colonel Hussein Tamor, head of border guards in Iraq's northern Kurdish province of Dahuk, told Reuters that artillery shells had struck at around 4:00 p.m. (1300 GMT) in the area, which has a remote mountain border with southeastern Turkey.

A spokesman for the Kurdish Peshmerga Security forces Jabbar Yawar said there were three or four Turkish warplanes flying over Dahuk at the time of the attack.

"The bombing was very hard," Yawar said.

Both said there were no casualties in the strikes because the area was largely unpopulated.

PKK Kurdish separatist fighters use northern Iraq's autonomous Kurdistan region as a base to launch attacks on targets in southeastern Turkey, and Turkish forces have frequently retaliated with air and artillery strikes.

Turkey has stepped up military action against the PKK since the guerrillas killed 17 soldiers in a raid into southeastern Turkey last month.

Ankara, like the European Union and United States, calls the PKK a terrorist organization. Around 40,000 people have been killed since 1984, when the PKK took up arms with a view to establishing an ethnic homeland in southeast Turkey.
Posted by: anonymous5089 || 11/10/2008 17:19 || Comments || Link || E-Mail|| [6485 views] Top|| File under:
2 explosions in northern Baghdad kill at least 28
BAGHDAD – A suicide bomber struck Monday in a crowd gathered at the site of an explosion that moments earlier had damaged a bus filled with schoolgirls, with both blasts killing at least 28 people and wounding 68 others, authorities said.

Also Monday, a female suicide bomber attacked a security checkpoint in downtown Baqouba, killing five people including a local leader of Sunni group opposed to al-Qaida, police said. Fifteen other people were wounded in that explosion, 35 miles northeast of Baghdad.

The twin blasts — the deadliest in Baghdad in months — occurred during the morning rush hour in the mostly Shiite Kasrah section of Azamiyah neighborhood in the northern part of the Iraqi capital. They shattered storefronts along a crowded street and set fire to more than a dozen cars.

Police said the first explosion damaged a minibus carrying young girls to school. The second happened when a suicide bomber detonated an explosive belt in the middle of a crowd that had gathered around the vehicle.

No group claimed responsibility for the blasts, the single deadliest attack in the Iraqi capital in weeks.

But suicide attacks against Shiite civilians are the hallmark of al-Qaida in Iraq, which maintains a limited presence in Baghdad despite military setbacks and the Sunni revolt against the terror movement last year.

The continuing attacks show the determination of extremist groups to continue the fight against the U.S.-backed government and lie behind U.S. military concern about drawing down the 151,000-member U.S. military force too quickly.
Posted by: Glenmore || 11/10/2008 07:46 || Comments || Link || E-Mail|| [6501 views] Top|| File under:
Battle of Sadr City Box Score - U.S. Army 700, Mahdi Army 6
How Technology Won Sadr City Battle

One of the reasons violence in Iraq has subsided so dramatically was a significant battle that U.S. forces won in Sadr City just five months ago. Sadr City - part of Baghdad - is home to two million Shia, and the turf of fiercely anti-American cleric Muqtada al-Sadr. For years, insurgents in Iraq have been stymieing U.S. troops with homemade, low-tech weapons, like car bombs and improvised roadside explosives.

But in this battle of Sadr City, as 60 Minutes learned in a high-level debriefing with the U.S. commander in Iraq, the Americans overpowered the Shiite militias with hi-tech, including the most advanced, sophisticated, whiz bang hardware and software on Earth, like electronics, lasers, and high-resolution cameras that can literally cut through the fog of war.

When 60 Minutes was in Iraq to interview the new commanding general, Ray Odierno, we went with him as he surveyed the former battlefield, through neighborhoods now pacified and into a market returning to life. At his side was the brigade commander who led the battle there, Col. John Hort. "This was some of the heaviest fighting that we had experienced during our two months in Sadr City," Hort told Stahl. "Right where we're standing."

Standing there, or any place in Sadr City, could not have been done just five months ago - the area was off-limits to Americans. For years, the fiery cleric Muqtada al-Sadr and his Shiite militia controlled the streets.

Last March, they began using the neighborhood as a launching pad to lob rockets into the nearby "Green Zone," the seat of the Iraqi government and site of the U.S. Embassy. "Not just one or two, but we're talking 20 to 30 rocket attacks coming out of Sadr City," Hort explained.

Col. Hort gave General Odierno his first briefing on the battle, and 60 Minutes was invited to sit in. It's rare that reporters can videotape sessions like this. We were asked to turn our cameras off only once, and were allowed to broadcast only a few slides that were later de-classified for us.

The U.S. military had wanted to mount an attack in Sadr City, but Iraqi Prime Minister Nouri al-Maliki balked for a year because the militias are Shiites like him, and that made a decision to fight them politically risky.

Odierno waited for the prime minister, saying the decision to go ahead was Maliki's to make. "I think what he finally realized were that the militias that had safe havens in Sadr City were really trying to destabilize the government of Iraq, and he realized it would add instability to his own government," the general told Stahl.

Once Maliki gave the go-ahead, a U.S. Stryker battalion went in, but they confronted a steady stream of militia reinforcements. "I mean every day, it was 20, 30, 40 new guys that were coming down to fight," Hort recalled.

So Hort and his men had to do something to keep them out. They decided to build a barrier straight across Sadr City. It would also create a buffer zone wide enough to prevent militia rockets from reaching the Green Zone. To build the wall, Col. Hort's Charlie Company began putting up massive T-shaped concrete slabs. Fighting erupted almost immediately, as sniper fire came in from every direction; Charlie Company retaliated with massive tank fire.

"We fired 800 tank rounds in this fight. We haven't fired that many tank rounds since the start of the war," Hort told Stahl.

Col. Hort said "the building of the [so-called] T-wall became a magnet for every bad guy in Sadr City." This was one of the most intense engagements in the entire war. Yet even as the battle raged, the wall went up. "It was literally concrete barrier by concrete barrier. We just wasn't goin' out there puttin' up some barriers. I mean, it was a fight every inch of the way," he said.

"Guys would climb the ladders to unhook the crane chains from the wall unarmed, while people are firin' at 'em. So it was high adventure," Lt. Col. Brian Eifler remembered, whose team laid down cover fire while some soldiers, wide open and exposed, unhooked the chains from the crane.
Posted by: GolfBravoUSMC || 11/10/2008 01:51 || Comments || Link || E-Mail|| [6511 views] Top|| File under:
Southeast Asia
One ranger killed, five injured in bombing in southern Thailand
A roadside bomb killed one paramilitary ranger and wounded five others Monday as they were patrolling a trouble-torn district in Narathiwat - part of Thailand's deep South, police said. The remotely controlled 20-kilogram bomb exploded at about 10 am (0300 GMT) in Ruesoh district of Narathiwat, 800 kilometres south of Bangkok, as a pickup truck carrying a patrol of paramilitary troops passed by, said Ruesoh Police Sergeant Paosri Jaetae.

"We think influential people hired Muslim terrorists militants to do this in order to create chaos," said Paosri. Besides the jihad separatist struggle, the region - including Narathiwat, Pattani and Yala provinces bordering Malaysia - is rife with illegal activities such as drug smuggling operated by "influential people" who benefit from the state of fear and disorder.
Posted by: ryuge || 11/10/2008 05:30 || Comments || Link || E-Mail|| [6471 views] Top|| File under:
Who's in the News
76
[untagged]
3
Hamas
2
Iraqi Insurgency
2
TTP
1
Taliban
1
Global Jihad
1
al-Qaeda
1
al-Qaeda in Pakistan
1
Islamic Courts
1
Govt of Iran
1
Govt of Syria
1
Palestinian Authority
Bookmark
E-Mail Me
The Classics
The O Club
Rantburg Store
The Bloids
The Never-ending Story
Thugburg
Gulf War I
The Way We Were
Bio
Merry-Go-Blog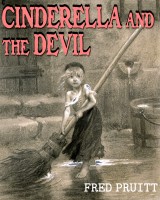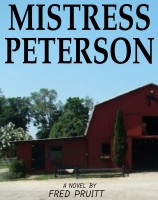 On Sale now!


A multi-volume chronology and reference guide set detailing three years of the Mexican Drug War between 2010 and 2012.

Rantburg.com and borderlandbeat.com correspondent and author Chris Covert presents his first non-fiction work detailing the drug and gang related violence in Mexico.

Chris gives us Mexican press dispatches of drug and gang war violence over three years, presented in a multi volume set intended to chronicle the death, violence and mayhem which has dominated Mexico for six years.
Click here for more information


Meet the Mods
In no particular order...


Steve White
Seafarious
Pappy
lotp
Scooter McGruder
john frum
tu3031
badanov
sherry
ryuge
GolfBravoUSMC
Bright Pebbles
trailing wife
Gloria
Fred
Besoeker
Glenmore
Frank G
3dc
Skidmark
Alaska Paul



Better than the average link...



Rantburg was assembled from recycled algorithms in the United States of America. No trees were destroyed in the production of this weblog. We did hurt some, though. Sorry.
3.215.79.204

Help keep the Burg running! Paypal: