Afghanistan
Afghani interpreters who helped U.S. denied visas
KABUL — A growing number of Afghan interpreters who worked alongside American troops are being denied U.S. visas allotted by Congress because the State Department says there is no serious threat against their lives.


Meanwhile we allow tens of thousands of mostly ungrateful Somalis to settle in the U.S. as refugees. Once again Barack Obama makes clear his politics: disdain and abandonment of our friends and embracement of our enemies.

But the interpreters, many of whom served in Taliban havens for years, say U.S. officials are drastically underestimating the danger they face. Immigration attorneys and Afghan interpreters say the denials are occurring just as concerns about Taliban retribution are mounting due to the withdrawal of U.S. forces.

"There are tons of Talibs in my village, and they all know that I worked with the Americans," said one interpreter, Mohammad, who asked that his last name not be published for security reasons. "If I can't go to the States, my life is over. I swear to God, one day the Taliban will catch me."

Mohammad received a U.S. form letter saying he had failed to establish that there was a "serious threat" against his life. He had explained in his application that the Taliban had spotted him on the job and spread word in his village that he was a wanted man.


You'd think that would be enough...

In one particularly dangerous assignment, he was asked to mediate between U.S. soldiers and locals after an American convoy ran over and killed an Afghan child, he said.

In the initial phase of the visa process, "an applicant has to establish that he or she has experienced or is experiencing an ongoing serious threat as a consequence of employment by or on behalf of the U.S. government," said Robert Hilton, a spokesman for the U.S. Embassy in Kabul.


Who, I imagine, has never been outside the compound his entire tour...

He said the applications were examined by an embassy committee, which decided whether they should move forward to Washington. Hilton and other U.S. officials would not explain what constitutes a "serious threat" or respond to specific cases in which applicants were denied visas.

Another interpreter who was denied a visa had worked for years at a U.S. military prison, screening visitors. U.S. military officers wrote several letters stating that his job put him in particular danger because of his constant contact with the families of detained militants. But the State Department review board said those concerns didn't amount to a "serious threat," the man said.


And of course the embassy people wouldn't believe our military...

A third interpreter who received a similar denial, and gave only his partial name, Naseri, had survived three attacks by improvised bombs on the military units he accompanied during a five-year stint. He said he explained in a visa interview at the U.S. Embassy that he'd been called a "spy and a traitor" while on patrol with his American unit and that the Taliban knew where he and his family lived. This year, he said, someone called his father and threatened to kill members of his family.

Several U.S. military officers wrote letters to the State Department about the role Naseri played.

"Every house we went into, he went into. Every firefight we went into, he went into," said Lt. Matt Orr, who worked with Naseri in one of the most dangerous corners of eastern Afghanistan. He said he was baffled when Naseri received his denial.

"I feel a real sense of frustration with the bureaucratic mess that would do something like this," Orr said.

Afghan interpreters who work with the U.S. military generally wear masks and assume phony American names to disguise their identities. But they say the Taliban often hears about their association with American forces, particularly if they are from small villages where the insurgency has influence.

One former U.S. Marine interpreter named Mustafa was kidnapped and killed outside Kabul in August. His colleagues said he had completed his visa interview several days before his death. A photo of his body circulated on the page of a Facebook group interpreters use to exchange information about their visa applications.

Since the program's inception four years ago, 1,648 interpreters have received the Special Immigrant Visas, or SIVs, out of the 8,750 allocated by Congress.

The program has been dogged by delays and other problems. The State Department was criticized this year for temporarily revoking one interpreter's visa without explanation and for denying other applicants based on vague accusations that they were affiliated with terrorist groups.

But the most recent spate of denials could affect a broader range of interpreters. They go to the core reason the program exists — the threat facing Afghan men and women who worked for the U.S. government here.


The core reason for the program is honor: we have to take care of those who risk their lives to help us. Otherwise no one in the world will help us. I suspect there are people at Foggy Bottom -- and above -- who are fine with that...

Supporters of the program in Congress expressed anger at the latest controversy to hit the program.

"I am deeply concerned about recent reports that the threat posed to interpreters by Taliban insurgents in Afghanistan are being downplayed or disregarded," said Rep. Tulsi Gabbard (D-Hawaii), a veteran of the Afghan war, when asked for reaction. "The current process for approving visas threatens to undermine the commitment we made to stand with them."

"We have to keep our promise to individuals who risked their lives serving alongside our troops. Failing to act puts lives at further risk and hurts our credibility around the globe," said Sen. Jeanne Shaheen (D-N.H.).

More than 6,000 Iraqis have received visas through an analogous program over the past five years. Immigration attorneys representing interpreters from both countries say the "serious threat" denials have been issued only to their Afghan clients.

"For the past few months, we have been seeing an alarming number of Afghan SIV applicants denied by Embassy Kabul for allegedly 'not facing a threat,' " said Becca Heller, the director of the Iraqi Refugee Assistance Project, which represents both Iraqi and Afghan clients.

"These are people being hunted down by Taliban forces because of their work with the United States," she said. "Many of them have been shot at or kidnapped, and others have hard evidence in the form of death letters and death lists from the Taliban."

Some worry that the United States is denying the visas in order to prevent talented, English-speaking interpreters from leaving Afghanistan. Those men and women would be assets to any long-term American presence in the country, some U.S. officials have said in the past.
"This act could drain this country of our very best civilian and military partners: our Afghan employees," former ambassador Karl Eikenberry wrote in a February 2010 cable to Secretary of State Hillary Rodham Clinton that was obtained a year later by the Associated Press. He went on to warn that the program could "have a significant deleterious impact on staffing and morale, as well as undermining our overall mission in Afghanistan. Local staff are not easily replenished in a society at 28 percent literacy."

Interpreters whose visa applications are being denied say they are puzzled by the standards being used.

"What's a serious ongoing threat for them? Do they need someone to bring in my decapitated head?" said another interpreter, who also spoke on the condition of anonymity for security reasons. "The Taliban posted a letter on our house saying next time I come inside my house, they will kill my whole family. That's still not good enough?"
Posted by: Steve White || 11/11/2013 00:00 || Comments || Link || E-Mail|| [6467 views] Top|| File under:
Africa North
Two policemen killed in Egypt's Ismailia
[Al Ahram] Two Egyptian

coppers

were killed late on Sunday when unknown assailants attacked a security checkpoint on the outskirts of the Suez Canal city of Ismailia.

In another drive-by shooting,

gunnies

riding a microbus

shot up

the checkpoint, killing two conscripts, according to Ahram's Arabic news website.

Two

coppers

were also killed after a checkpoint was attacked on the Cairo-Ismailia road last week. Last month, three

coppers

were killed in the Nile Delta city of Mansoura when four assailants on

cycle of violence

s

shot up

them.

Posted by: Fred || 11/11/2013 00:00 || Comments || Link || E-Mail|| [6457 views] Top|| File under: al-Qaeda in Sinai Peninsula
Benghazi Air Force Colonel averts suspected kidnapping attempt
[Libya Herald] An Air Force Colonel who played a leading role in the uprising against Qadaffy thwarted a suspected attempt to kidnap him on Friday night, according to military sources.

Colonel Abd Nasser Bousnina was confronted by around 100

gunnies

outside his Benghazi home shortly after 9pm, a source from the Armed Forces told the Libya Herald. It is not clear exactly what the men wanted but it is believed they intended to either kidnap him or make an attempt on his life.

These men were unaware, however, that Bousnina had a small number of Air Force personnel nearby, who immediately appeared on the scene. A non-violent altercation followed and the situation was apparently resolved peacefully.

Spokesman for the Benghazi Joint Security Room (BJSR), Abdullah Zaidi, denied there had been any attack on Bousnina. "There was a problem, not an attack, which he solved," Zaidi told the Libya Herald.

A number of Air Force officers have been targeted in a string of

liquidation

s – leading to the deaths of nearly 100 senior military and security personnel – that have rocked Benghazi this year. Last month the head of Benghazi's Air Traffic Control, Colonel Adel Al-Towahni, was

rubbed out

outside his home.

Towahni had also played an important role in the revolution, and the incident provoked an angry response from the Air Force. Some complained that, despite clearly being at risk, the government had provided no training, equipment or financial support to help officers protect themselves against possible attacks. One said Air Force personnel even had to buy their own pistols.

Bousnina led a defection of Air Force officers in the east of the country against Qadaffy in the early days of the revolution. He has since worked on raising the profile of the Libyan Air Force abroad, attending the International Defence Exhibition (IDEX) in March. He is also expected to be one of a number of Air Force and Ministry of Defence representatives heading to next week's Dubai Air Show.
Posted by: Fred || 11/11/2013 00:00 || Comments || Link || E-Mail|| [6458 views] Top|| File under: Arab Spring
Africa Subsaharan
Armed Men Kill Six in Central Nigeria
[An Nahar] Gunmen attacked five farming villages in volatile central Nigeria's Benue State, killing six people and burning many houses, police said Sunday.

"Five Agatu villages were attacked yesterday by suspected Fulani cattle herdsmen who killed six people," state police

front man

Daniel Ezeala told AFP.

He said "many houses" were razed during the violence, the latest on mainly ethnic Tiv people, who are predominantly farmers.
Continued on Page 49
Posted by: Fred || 11/11/2013 00:00 || Comments || Link || E-Mail|| [6457 views] Top|| File under:
Arabia
Qaeda suspects on trial for plot to kill Yemeni leader
[ENGLISH.ALARABIYA.NET] The trial of nine al-Qaeda suspects accused of plotting to assassinate Yemeni President Abdrabuh Mansur Hadi by placing a

roadside kaboom

on his motorcade route in Sanaa began Sunday.

The defendants are charged with "being part of an

gang

belonging to al-Qaeda to carry out criminal acts targeting members of the public authorities and foreigners."

Six of the defendants had placed an "

bomb

on the Sittin road through which the president's convoy regularly passes... aiming to kill the president and his lover companions," according to charges published by the official Saba news agency.
Continued on Page 49
Posted by: Fred || 11/11/2013 00:00 || Comments || Link || E-Mail|| [6457 views] Top|| File under: al-Qaeda in Arabia
Bahrain jails 2 Shiites for life for bombing
[Al Ahram] A Bahraini court Sunday nabbed
Drop the rosco, Muggsy, or you're one with the ages!
for life two Shiites convicted of blowing up a car outside a Sunni mosque in an attack that caused no casualties, a judicial source said.

The criminal court sentenced three others to 15 years in prison for their involvaement in the July 17 attack near the royal court in the Sunni-majority Rifaa district south of Manama, the sources added. The defendants complained in court that they had been "tortured during interrogation", the source said.
Continued on Page 49
Posted by: Fred || 11/11/2013 00:00 || Comments || Link || E-Mail|| [6457 views] Top|| File under: Arab Spring
Caucasus/Russia/Central Asia
At least one killed in attack on liquor store in Dagestan
At least one person was killed during a bomb attack on a liquor store on Friday in Makhachkala, the capital of Dagestan.

An unidentified security official said the store may have come under attack because it sold alcohol. He said, "It is not the first time that this store has been bombed. The first time it happened was on August 3."

An unidentified person entered the store, shot the security guard and left the bomb inside the premises, the official said. The attacker later detonated the bomb by mobile phone. The Investigative Committee said two other people were wounded in the explosion, which completely destroyed the store.

Stores selling liquor have come under sustained pressure from radical Islamists in Dagestan. Police are also considering the possibility that the attackers were terrorists militants demanding protection money.

The attack is similar to an incident late last month in which a double bombing struck a liquor store and adjacent shop in Makhachkala, killing at least one person and wounding several others.
Posted by: ryuge || 11/11/2013 00:00 || Comments || Link || E-Mail|| [6457 views] Top|| File under:
India-Pakistan
3 'LJ militants' held in covert operation
[Pak Daily Times] A potential terror bid was averted on Sunday night with the arrest of three suspected

forces of Evil

and seizure of a huge quantity of explosives.

The arrests were made after personnel of law enforcement agencies raided a house in the capital sources informed Daily Times, and added that firearms were also seized from the tossed in the calaboose
Yez got nuttin' on me, coppers! Nuttin'!
men. According to details, a search operation was conducted by law enforcement agencies in Sector I10/2.
Continued on Page 49
Posted by: Fred || 11/11/2013 00:00 || Comments || Link || E-Mail|| [6457 views] Top|| File under: Lashkar e-Jhangvi
Three Lyari gangsters killed
[Pak Daily Times] Three more suspected gangsters were killed during ongoing gang war and encounters with the law enforcers in Lyari


...one of the eighteen constituent towns of the city of Karachi. It is the smallest town by area in the city but also the most densely populated. Lyari has few schools, substandard hospitals, a poor water system, limited infrastructure, and broken roads. It is a stronghold of ruling Pakistan Peoples Party. Ubiquitous gang activity and a thriving narcotics industry make Lyari one of the most disturbed places in Karachi, which is really saying a lot....


on Sunday.

Lyari continued to echo with gunshots and

kaboom

s where routine and commercial activities were also suspended.

The dear departed

persons are yet to be identified. Police officials said that two gangsters were killed during the ongoing gang war between Baba Ladla and Uzair Baloch groups; however, another was killed during an encounter with the law enforcers.

One suspected gangster was killed in a firing incident near Tanga Stand in Bihar Colony. Another was killed in Koila godown area while the third suspected gangster was killed during an encounter with the law enforcers in Chakiwara locality.

Moreover, Rangers recovered a hostage during a raid at the hideout of Lyari notorious gangster Faisal Pathan. On one hand the gangsters were attacking each other by resorting to indiscriminate firing as well as throwing hand grenades and rockets, and on the other law enforcers also took action against them. "Still, we do not have any idea whether the gangsters killed belong to Baba Ladla group or Uzair Baloch group," said DSP Shakeel Ahmed. Talking about the situation in Lyari, the DSP informed, "Continuous firing from all around has not stopped, but we are still engaged in action against both the groups."

Bodies found: At least six bodies were found from Lyari and its neighbourhood areas in the fresh spate of gang war late Saturday night. According to details, police found six bodies that are yet to be identified. Initial investigations suggest that

the dear departed

have been killed after kidnapping by rival group members.

In the first incident, the bodies of two men were found from Bihar Colony area of Lyari within the limits of Chakiwara

cop shoppe

. In another incident, body of a man was found from Mirza Adam Khan within the same jurisdiction.

Another unidentified young man's body was found from Bakra Piri area,

the dear departed

has been shot multiple times and also slaughtered. Two more bodies were found from Nappier and Sher Shah localities. The bodies were sent to Civil Hospital Bloody Karachi


...formerly the capital of Pakistain, now merely its most important port and financial center. It is among the largest cities in the world, with a population of 18 million, most of whom hate each other and many of whom are armed and dangerous...




for an appointment with Dr. Quincy

; however, no one arrived at the hospital to claim the bodies.

According to DSP Shakeel Awan, the initial investigations suggest all victims were shot and killed after kidnapping, and it was linked to the gang war in Lyari. He further informed that the police have reports about several more kidnappings of gangsters by both rival groups - Baba Ladla and Uzair Baloch.

An extra contingent of law enforcers, including Rangers and police, has been stationed in the area to keep vigilance.

Posted by: Fred || 11/11/2013 00:00 || Comments || Link || E-Mail|| [6457 views] Top|| File under:
Karachi police arrest 88 accused
[Pak Daily Times] In the on-going drive against criminals, Bloody Karachi


...formerly the capital of Pakistain, now merely its most important port and financial center. It is among the largest cities in the world, with a population of 18 million, most of whom hate each other and many of whom are armed and dangerous...


police nabbed
Drop the rosco, Muggsy, or you're one with the ages!
88 accused from different parts of the metropolis during the last 24 hours. A police

front man

said here on Sunday that those arrested included 14 absconders and proclaimed offenders as well as those allegedly involved in murders, robberies, and other crimes. Police also recovered as many as 13 weapons of various calibres from the possession of the suspects.
Posted by: Fred || 11/11/2013 00:00 || Comments || Link || E-Mail|| [6459 views] Top|| File under:
Rangers given shooting orders in case of resistance
[Pak Daily Times] Sindh Rangers have been given special powers under the recently promulgated Tahaffuz-e-Pakistain Ordinance on Sunday. The provincial government empowered the Rangers on the directives of the Federal government for four months. According to sources in Rangers, a notification in this regard has also been issued, adding that with these special powers, Rangers would be able to keep suspects

in jug

for three months for investigation, after producing them before a court within 24 hours. Rangers have also been given special powers to shoot and kill the 'culprits' if they face resistance from criminals. It should be mentioned here that earlier Rangers had to handed over the suspects to the police within 24 hours of custody.
Posted by: Fred || 11/11/2013 00:00 || Comments || Link || E-Mail|| [6457 views] Top|| File under:
2 ITBP jawans hurt in Chhattisgarh landmine blast
[The Hindu] Two ITBP jawans

were maimed

in an IED blast in the Maoist-hit Rajnandgaon district of Chhattisgarh on the eve of the first phase of Assembly elections, police said.

"The incident occurred this afternoon near Baldongri village under Aundhi

cop shoppe

, located around 125 km from Rajnandgaon district headquarters, when a polling party was heading towards its destination," Rajnandgaon SP Sanjeev Shukla said.

The polling party was on its way to Baldongri booth when the low-intensity IED blast was set off near a rivulet, leaving two ITBP (Indo-Tibetan Border Police Force) personnel injured, he told PTI.

"The jawans were provided primary treatment at a local health centre and are being brought to the Rajnangdaon headquarters," he said, adding the polling staff reached their destination safely.

Eighteen constituencies of Maoist-affected Bastar and Rajnandgaon districts are going to polls on Monday.

Posted by: Fred || 11/11/2013 00:00 || Comments || Link || E-Mail|| [6457 views] Top|| File under: Commies
Huge haul of ammonium nitrate at Muthanga
[The Hindu] Excise officials jugged
You have the right to remain silent...
two men from Karnataka at Muthanga on the Kerala-Karnataka border on Sunday night for allegedly smuggling 6,750 kg of ammonium nitrate, a chemical used in explosives.

They seized the chemical and the vehicle used for transportation.

Those arrested have been identified as Isahak, 35, and Hakeem, 25, of Hanthi village in Chikmagalur district in Karnataka.

The seizure took place during a routine inspection at the excise check-post.

The arrested men told the excise officials that they were transporting the explosives to a granite quarry at Kondotty in Kozhikode district, M. Surendran, excise inspector, said.
Posted by: Fred || 11/11/2013 00:00 || Comments || Link || E-Mail|| [6463 views] Top|| File under:
Southeast Asia
Homemade bomb injures troops, civilians in southern Thailand
Three soldiers and two civilians were injured when a bomb exploded in Narathiwat province yesterday. The home-made bomb, contained in a gas cylinder, had been planted next to the concrete wall of a house owned by the mother of a former mayor of tambon Rueso municipality. The bomb was detonated as a truck with 18 soldiers was passing on patrol.

Meanwhile, earlier yesterday morning, a village leader was gunned down on a road in Pattani province. Nimu Niloh was followed by attackers in a truck. He was driving his motorcycle when his assailants fired at him. He died at the scene.

On Saturday night, one man was gunned down and his two friends were wounded in an ambush in Narathiwat. Abdulloh Muso's motorcycle ran out of gas as he was driving down a local road. He called his friend, Korsem Sa-a to pick him up.

Mr Korsem drove his motorcycle to help Abdulloh and asked a friend, Sakoree Aming to come with him. As the three were heading home, an attacker shot at them from a roadside rubber farm. Abdulloh was killed on the spot while Mr Korsem and Mr Sakoree were injured.
Posted by: ryuge || 11/11/2013 00:00 || Comments || Link || E-Mail|| [6457 views] Top|| File under: Thai Insurgency
Syria-Lebanon-Iran
Kidnapped Syrian MP executed by jihadists
[Al Ahram] A Syrian

politician

who was kidnapped by opposition jihadist fighters earlier this year has been executed, the Syrian Observatory for Human Rights monitor said on Sunday. A parliamentary source in Damascus, speaking on condition of anonymity
... for fear of being murdered...
, confirmed that Mujhem al-Sahu, from eastern Deir Ezzor province, had been executed, without specifying who was responsible.
Posted by: Fred || 11/11/2013 00:00 || Comments || Link || E-Mail|| [6458 views] Top|| File under: al-Nusra
Syria army retakes key base near Aleppo: State TV
[Al Ahram] Syrian troops have regained full control of a key base in northern Aleppo province near its international airport, state television said Sunday, after several days of clashes with rebels. "Our brave armed forces have complete control over Base 80," state television said in a breaking news alert.


Tune in tomorrow, when Sparkle Farkle will say: "Rebels retake key base near Aleppo!"
Posted by: Fred || 11/11/2013 00:00 || Comments || Link || E-Mail|| [6523 views] Top|| File under: Govt of Syria
Iranian deputy minister shot dead
[The Hindu] A unknown attacker shot and killed an Iranian deputy minister on Sunday, a government

front man

told the ISNA news agency. Deputy Industry Minister Safdar Rahmatabadi was killed in his car on Sunday afternoon. Police are investigating the incident.
Posted by: Fred || 11/11/2013 00:00 || Comments || Link || E-Mail|| [6457 views] Top|| File under: Govt of Iran
Who's in the News
33
[untagged]
11
Arab Spring
6
Govt of Pakistan
3
Govt of Syria
2
Taliban
2
Govt of Iran
1
Commies
1
Govt of Iraq
1
al-Nusra
1
Hamas
1
Hezbollah
1
Jamaat-e-Islami
1
Lashkar e-Jhangvi
1
Thai Insurgency
1
al-Qaeda in Sinai Peninsula
1
TTP
1
al-Shabaab
1
al-Qaeda in Arabia
Bookmark
E-Mail Me
The Classics
The O Club
Rantburg Store
The Bloids
The Never-ending Story
Thugburg
Gulf War I
The Way We Were
Bio
Merry-Go-Blog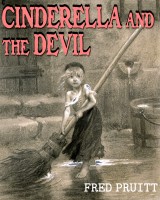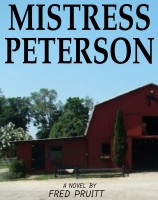 On Sale now!


A multi-volume chronology and reference guide set detailing three years of the Mexican Drug War between 2010 and 2012.

Rantburg.com and borderlandbeat.com correspondent and author Chris Covert presents his first non-fiction work detailing the drug and gang related violence in Mexico.

Chris gives us Mexican press dispatches of drug and gang war violence over three years, presented in a multi volume set intended to chronicle the death, violence and mayhem which has dominated Mexico for six years.
Click here for more information


Meet the Mods
In no particular order...


Steve White
Seafarious
Pappy
lotp
Scooter McGruder
john frum
tu3031
badanov
sherry
ryuge
GolfBravoUSMC
Bright Pebbles
trailing wife
Gloria
Fred
Besoeker
Glenmore
Frank G
3dc
Skidmark
Alaska Paul



Better than the average link...



Rantburg was assembled from recycled algorithms in the United States of America. No trees were destroyed in the production of this weblog. We did hurt some, though. Sorry.
3.236.212.116

Help keep the Burg running! Paypal: