Al-Qaeda calls Queen an 'enemy of Islam'
Al-Qaeda has threatened the Queen by naming her as "one of the severest enemies of Islam" in a video message to justify the July bombings in London. The warning has been passed by MI5 to the Queen's protection team after it obtained the unexpurgated version of a video issued by Al-Qaeda after the 7/7 attacks. Parts of it were broadcast on Al-Jazeera, the Arabic satellite channel. In the video, Ayman al-Zawahiri, second-in-command to Osama Bin Laden, targets the Queen as ultimately responsible for Britain's "crusader laws" and denounces her as an enemy of Muslims.


A senior Whitehall official said: "MI5 is aware that there are some pieces of that video that have not been aired. They are aware of the bit of al- Zawahiri talking about the Queen and they have notified the relevant authorities." The Sunday Times has obtained the full 27-minute video, which is circulating on secure jihadist websites in the Middle East used to recruit and inflame prospective terrorists. In Britain it has been posted by Muhammad al-Massari, the London-based Saudi extremist, on his website Tajdeed.

It also contains inflammatory material from Mohammad Sidique Khan, ringleader of the London bombings which killed 52 commuters. He is urging Muslims to take part in jihad and seek martyrdom. Khan, 30, incites British Muslims to ignore the moderate Islamic leaders who want integration with British society. "Our so-called scholars of today," he said, "are content with their Toyotas and semi-detached houses" in their desire for integration. The message is believed to be the first of its kind in which a British suicide bomber calls on fellow UK Muslims to follow his example.

The attack by al-Zawahiri prompted intelligence officers to alert Buckingham Palace that the Queen had become a specific target of Al-Qaeda. Her security had already been upgraded after September 11, 2001. In the video al-Zawahiri not only labels the Queen as one of Islam's "severest enemies" but also sends a warning shot to British Islamic leaders who "work for the pleasure of Elizabeth, the head of the Church of England". He said those who followed her were saying: "We are British citizens, subject to Britain's crusader laws, and we are proud of our submission . . . to Elizabeth, head of the Church of England." In a possible reference to the role of the Muslim Council of Britain, which had issued instructions to mosques to inform on potential terrorists, he criticised "those who issue fatwas, according to the school of thought of the head of the Church of England".

In the previously unseen footage, Khan, from Dewsbury in West Yorkshire, said: "It is very clear, brothers and sisters, that the path of jihad and the desire for martyrdom is embedded in the holy prophet and his beloved companions. By preparing ourselves for this kind of work, we are guaranteeing ourselves for paradise and gaining the pleasure of Allah. And by turning our back on this work, we are guaranteeing ourselves humiliation and the anger of Allah. Jihad is an obligation on every single one of us, men and women."

Khan's message was condemned by Sir Iqbal Sacranie, the Muslim Council's secretary-general, as a "perverse interpretation of Islam". "The victims of Sidique Khan were innocent people . . . It's clearly inciteful. It's trying to incite people to commit murder," he said.


It looks like the Islamists, Ayman in particular, are confusing Liz' symbolic position with something of substance. I'd consider the Church of England to be one of the lesser challenges al-Qaeda is facing, since it's essentially a rudderless organization of no real import. Gone are the days when church membership and attendance were required. Equally gone are the days when Anglican churchmen constituted an intellectual force.

The Queen is actually pretty symbolic of the church: pretty old, mostly out of touch but inoffensive to most. She's really no Richard the Lionhearted, any more than the current Archdruid of Canterbury resembles Thomas Cranmer. The Lions of Islam™, of course, would consider the Queen a most desirable target, since she's unlikely to be packing heat. The Brits, on the other hand, despite the widespread rolling of the eyes at the royal family, might take her assassination personally. The Muslims might want to read up one what Edward I did to the Jews.
Posted by: lotp || 11/13/2005 00:00 || Comments || Link || E-Mail|| [293 views] Top|| File under:
Caucasus/Russia/Central Asia
Cop killed in Grozny
A police officer has been killed and two more wounded in a gunfight with militants in the Grozny district of Chechnya, a local police official said Sunday. In the course of the gunfight that occurred in the village of Raduzhnoye, near the Chechen capital Grozny, operatives killed two militants, including local Wahhabi leader Daud Kaimov, and apprehended two others. The police also seized two Kalashnikov assault rifles, grenades and self-made explosive devices, the official said.
Posted by: Dan Darling || 11/13/2005 06:40 || Comments || Link || E-Mail|| [271 views] Top|| File under:
Caucasus Corpse Count
A blast in the Sunzhenski district of Chechnya, which borders with Ingushetia, destroyed an armored personnel vehicle, killing two police officers and injuring five, a local police official said Sunday. According to the police report, a roadside bomb went off near the temporary police headquarters.

All injured police officers have been transported to a hospital in Vladikavkaz, the largest city in the republic of North Ossetia in southern Russia.

The police are conducting a search for suspected terrorists.
Posted by: Dan Darling || 11/13/2005 06:40 || Comments || Link || E-Mail|| [264 views] Top|| File under:
Arab fighter killed in Chechnya
An Arab mercenary has been eliminated in Chechnya, a Russian Federal Security Service (FSB) official said Sunday. "In the course of a joint special operation, FSB operatives and federal troops eliminated an Arab mercenary in Chechnya," the official said.

According to the official, federal forces surrounded a militant group in the village of Avtury in the Shali district of Chechnya. Militants suffered losses in the ensuing gunfight and started to retreat to a nearby forest, leaving the body of the Arab mercenary, whose name had not been revealed in the interests of investigation.

During the search of the body, operatives discovered extremist literature in Arabic, manuals on demolition techniques, a list of militant leaders' names and their possible whereabouts.

Federal soldiers also discovered a hidden militant base, containing military supplies, civilian clothes, ammunition, radios, medical, food and water supplies, at the site of the gunfight.

"The base was well prepared for winter and could accommodate up to 25 people," the official said.
Posted by: Dan Darling || 11/13/2005 06:39 || Comments || Link || E-Mail|| [299 views] Top|| File under:
Down Under
Refugees torch Australian detention centre
Four detainees were being questioned over fires that Saturday gutted parts of the Baxter immigration detention centre in South Australia.

Authorities said the fires, which broke out at 4:00am, were most likely deliberately lit and those found responsible would face charges.

'All Australians face frustration in their daily life,' Immigration Minister Amanda Vanstone said. 'Australians understand sometimes their aspirations don't come to fruition, but we don't expect people to turn to property damage as a way of handling that frustration.'

One man was taken to hospital, five were treated for smoke inhalation and 58 detainees were evacuated from the Port Agusta facility.

There are 250 detainees at Baxter, mostly Middle Eastern asylum seekers whose applications for refugee status have been rejected. Under Australia's controversial policy of mandatory detention, all those who arrive without a visa and claim asylum are locked up until their applications are processed.

Vanstone said detainees found to have lit fires could have their visas cancelled or refused. 'If someone with a visa or without a visa in Australia engages in criminal conduct that will be taken into account in terms of cancelling a visa or removing them,' she said.
Posted by: lotp || 11/13/2005 06:48 || Comments || Link || E-Mail|| [275 views] Top|| File under:
Europe
Man-to-man Offense: the Dutch Approach to Jihad
No words to add except that 'man' here means 'human'.

As Prof. Afshin Ellian arrived at Leiden University law school one day recently, two bodyguards hustled him through the entrance and past the electronically locked doors leading to his office. For the rest of the day, the men stood sentry outside those doors, scanning the hallways for any sign of the people who want him dead.

Ellian is one of a soaring number of Dutch academics, lawmakers and other public figures who have been forced to accept 24-hour protection or go into hiding after receiving death threats from Islamic extremists. In a country with a tradition of robust public debate and an anything-goes culture, the fear of assassination has rattled society and forced people such as Ellian to reassess whether it's worth it to express opinions that could endanger their lives. "The extremists are afraid that if Dutch society becomes a safe haven for an intellectual discussion of political Islam, it will be very dangerous for them," said Ellian, an Iranian-born professor of social cohesion who escaped to the Netherlands two decades ago from Afghanistan after receiving death threats from communists there. "This is normal behavior in the Middle East, but not in Europe. They think it's their obligation to kill people they consider to be enemies of Islam."

In other European countries and in the United States, Islamic extremists have generally sought to spread terror with indiscriminate attacks -- bombing trains and hijacking airliners. In the Netherlands, however, radicals have embraced a different strategy: singling out individuals for assassination. The fear in the Netherlands erupted one year ago when Theo van Gogh, a filmmaker and renowned social provocateur, was fatally shot and slashed around the throat while walking on a busy street in Amsterdam. His assailant, a Dutch man of Moroccan descent, pinned a five-page note to the body with a knife explaining that van Gogh -- as well as a number of Dutch politicians and other "unbelievers" -- deserved to die for insulting Islam.

Since then, the Dutch security services have reported uncovering several bombing and assassination attempts organized by Islamic extremists, fueling the public sense of alarm. In late October, police arrested seven young Muslims on suspicion of planning to murder unidentified lawmakers and blow up the headquarters of the Dutch General Intelligence and Security Service.

On Nov. 2, the nation marked the one-year anniversary of van Gogh's slaying. "We must not allow ourselves to be set against each other by people who inscribe their message in blood," Prime Minister Jan Peter Balkenende said at a memorial service. He quoted Franklin D. Roosevelt: "The only thing we have to fear is fear itself." But on that day, an unknown gunman opened fire on the office of Immigration Minister Rita Verdonk, who has threatened to expel radical Muslim clerics. Windows were shattered, but no one was injured.


Fight back, damn you! Stop playing with yourselves and punish them as soon as they step out of line.
Posted by: lotp || 11/13/2005 08:38 || Comments || Link || E-Mail|| [277 views] Top|| File under:
Lyon burns as intifada riots hit city centre
Riots spread to the centre of a French city for the first time last night as police clashed with youths in Lyon. Officers in the city's famous Place Bellecour moved in with tear gas to disperse rioters vandalising vehicles. Police said they had been attacked by groups brandishing bottles, stones and dustbins. The confrontation, which led to two arrests, happened shortly after the local prefect had announced a weekend curfew on minors.

Meanwhile, Paris was under siege yesterday as thousands of police guarded key tourist sites such as the Eiffel Tower and the Champs-Elysées and enforced emergency laws, including a ban on groups of people gathering.

The capital's prefect of police, Pierre Mutz, said the record deployment of some 3,000 officers was in response to a barrage of text messages and weblogs thought to have come from youths linked to the previous 16 nights of unrest in the city's suburbs. They called for 'the biggest riot ever seen'.

'The police and gendarmes have been ordered to be very firm,' said Mutz. 'It's time to say, "That's enough" to those who might be envisaging provoking riots in Paris.'

While arson attacks on buildings and cars were reported to have declined around Paris, violence in other cities - including Toulouse, Dunkirk, Amiens and Grenoble, remained intense.
Posted by: Steve White || 11/13/2005 00:00 || Comments || Link || E-Mail|| [272 views] Top|| File under:
Sweden Searches for Accomplices to Suspected Terror Plot
Swedish security police and prosecutors are investigating whether a Swede arrested in Sarajevo last month on suspicion of plotting a terrorist attack had accomplices, Stockholm daily Dagens Nyheter reported yesterday. Mirsad Bektasevic, an 18-year-old Swedish citizen originally from Serbia-Montenegro, was arrested along with a Danish citizen of Turkish origin on October 20, suspected of planning an attack. "One of the reasons I have launched a preliminary investigation is that he is so young. It is not unreasonable to suspect that someone (in Sweden) has had influence over him," chief international prosecutor for Stockholm Tomas Lindstrand told Dagens Nyheter.

Large quantities of explosives and weapons were found during a raid of the Swede's Sarajevo apartment, as well as e-mail correspondence with several of seven people since arrested in Denmark, also on suspicion of plotting terrorist attacks. Recent news reports have also indicated that Bektasevic may be a so-called recruiter who used the Internet nom-de-guerre "Maximus" in his search for disaffected European youth willing to go to Iraq to join the insurgency. Lindstrand refused to comment on whether the Swede was in fact Maximus. He also declined to say if the investigation was focusing on any specific suspects in Sweden.

Bektasevic's mother meanwhile told Dagens Nyheter that she was certain her son had been corrupted by "terrorists," who convinced him to join a mosque in the southwestern Swedish city of Gothenburg. "He went there to pray. The ones who led him astray are terrorists," she said.

Mosque board member Mohammed Mohsin however insisted that Bektasevic was not known there. "We do not know (him) and have not met him," he told the paper, insisting that the mosque "has nothing to do with terrorism".
Posted by: Fred || 11/13/2005 00:00 || Comments || Link || E-Mail|| [267 views] Top|| File under:
Iraq
Iraqi defense minister sez Syria allowing hard boyz to train
Iraq's defense minister slammed Damascus on Sunday for letting militants train on Syrian soil and warned that an escalation of violence in Iraq will spill over into neighboring countries.

Saadoun al-Dulaimi's visit to Jordan follows Wednesday's triple hotel suicide bombings in the Jordanian capital Amman by the al-Qaida in Iraq terror group, which killed 57 people.

"We have more than 450 detainees who came from different Arab and Muslim countries to train in Syria and enter with their booby-trapped vehicles into Iraq to bring destruction and killings," al-Dulaimi said after meeting Jordanian Prime Minister Adnan Badran.

"Let me tell the Syrians that if the Iraqi volcano explodes, no neighboring capital will be saved," al-Dulaimi told The Associated Press.

The Iraqi minister demanded more anti-terror support from Damascus, which is already facing intense pressure from the United States to lock down its borders and stop extremists allied with Jordanian-born militant Abu Musab al-Zarqawi, the leader of al-Qaida in Iraq, from entering the country.

"Iraq is bordering several countries, Iran, Kuwait, Saudi Arabia and Jordan, but why is it only the Syrian borders that I have complained more than once about?" al-Dulaimi said.

"We have a 620-kilometer border with this country and we have 620 problems with the Syrians," he said. "It seems our brothers in Syria won't like what we say in this critical period for the Syrians."

A United Nations investigation team recently accused top Syrian intelligence officials of involvement in the assassination of former Lebanese prime minister Rafik Hariri. Earlier this month, the U.N. Security Council passed a unanimous resolution demanding Syria cooperate fully in the ongoing U.N. investigation into Hariri's killing.

Iraqi and U.S. forces have been trying to crush Iraq's rampant insurgency for the past two years. But despite multiple U.S.-Iraqi operations targeting suspected militant bases, militants led by al-Zarqawi and Saddam Hussein loyalists continue to attack across the country.

Al-Qaida in Iraq's operation in Jordan - its deadliest inside a neighboring Mideast country - has also raised fears that al-Zarqawi's terror campaign has gained enough momentum to spread throughout the region.

Jordan's King Abdullah has said that the suicide bombers who targeted the Radisson SAS, Grand Hyatt and Days Inn hotels were likely to have been Iraqi and entered Jordan from either Syria or Iraq.

Al-Dulaimi also offered Iraq's condolences and support to Jordan to try and find those responsible for the hotel attacks, this kingdom's deadliest ever.

"We are partners in facing terrorism," he said.

"Amman's ordeal and Jordan's ordeal is the ordeal of all Iraqis," he said. The terrorists' aim "is to kill tolerance and destroy coexistence in Arab and Muslim cities."
Posted by: Dan Darling || 11/13/2005 06:38 || Comments || Link || E-Mail|| [268 views] Top|| File under:
Izzy dead or izz'nt he?
BAGHDAD, Iraq (AP) - Conflicting claims emerged Saturday over the reported death of Saddam Hussein's chief lieutenant - believed by the United States to have played the key role in organizing the insurgency and the highest-ranking fugitive at large from the former regime.


Conflicting claims is always good...

Unanimity is plus good. Unanimity with his head on a stick is double-plus good.

A Baathist Web site reported his death on Saturday, but another Web site, also purporting to carry statements from the banned party, maintained Izzat Ibrahim al-Douri was still alive and apologized for the death report.


"Really. He ain't dead yet!"

A relative in Iraq said the family was unsure.


"I dunno. He looks pretty dead to me! His face is all blue and his tongue's hangin' out, and his eyes are rolled up in his head."

"In the pure land of Iraq, the soul of comrade Izzat Ibrahim returned to God on Friday at dawn," one statement said.


"Hi, God! I'm here! Saaaay! Those're some mighty nice horns You've got there!"

It described al-Douri as the "field commander of the heroic resistance" and was signed by the Baath party's "political media and publishing office."


"Here! Sign this!"
"You're sure he's dead?"
"Yeah."

That statement appeared Saturday on a Web site believed run by Salah al-Mukhtar, who was Saddam's ambassador to India and head of the External Information Department. The death announcement appeared to confirm an e-mail announcing the death of al-Douri that circulated a day earlier. He was believed to be at least 62. But a later statement on a second Web site said "we apologize from our brothers and sisters for publishing a statement announcing the death of brother Izzat al-Douri, may God extend his life."


"There! See? He's breathing!"
"He ain't breathing. That was a death rattle!"

"We have learned a while ago from the dear brother Salah al-Mukhtar that the announcement of death was baseless and that warrior Izzat al-Douri is fine."


"Salah? He's starting to smell funny!"

Abdul-Rahman Mohammed Ibrahim, nephew and son-in-law of al-Douri, said he had no independent confirmation of the death, but some people close to Saddam outside the country were treating it as accurate.


We'd like ot see a picture of the corpse, if you don't mind.

I'll settle for his head. I'll provide the stick.
Posted by: Steve White || 11/13/2005 00:00 || Comments || Link || E-Mail|| [271 views] Top|| File under:
Al-Qaida claims Iraq restaurant bomb
Al-Qaida in Iraq has said it carried out the bombing of a Baghdad restaurant that left at least 31 people dead. The explosion took place on Thursday morning in a restaurant popular with local police. Reports differ over whether one or two bombers blew themselves up in the attack. The restaurant attack was followed shortly afterwards by a car bomb in the city of Tikrit that left 10 army recruits dead.

According to an internet statement, which could not be verified, Iraq's al-Qaida said it had carried out the bombing of the Baghdad restaurant. "A lion from our martyrs' brigade embedded himself among the infidel police and security forces in the restaurant," said the statement on an Islamist site often used by the group. The statement said the attack was part of an al-Qaida campaign to avenge a raid by US and Iraqi forces on suspected rebel strongholds in Qaim.


That's kinda the essence of Islamic valor, isn't it? Somebody beats you up in one end of the country, so you dispatch some minions to the other end of the country to kill some guys having lunch by surprise.
Posted by: Fred || 11/13/2005 00:00 || Comments || Link || E-Mail|| [274 views] Top|| File under:
Israel-Palestine-Jordan
Bomber's wife arrested in Jordan; 4th plotter
Police have arrested a woman suspected of having wanted to blow herself up in a series of suicide bombings in Jordan, King Abdullah has said. Police say the Iraqi woman is the wife of one of three Iraqi male suicide bombers who attacked three hotels in Amman on Wednesday, killing 57 people. Deputy Prime Minister Marwan Muasher said she was also the sister of a key aide to Abu Musab al-Zarqawi. Zarqawi's al-Qaeda in Iraq group has claimed responsibility for the attacks. The three Iraqi bombers, who died in the attacks, were identified as Ali Hussein Ali al-Shamari, from Anbar province, Rawad Jassem Mohammed Abed, 23, and Safaa Mohammed Ali, 23. The woman was identified as Sajida Mubarak Atrous al-Rishawi, 35, and she was married to al-Shamari.

Speaking at a press conference, Mr Muasher showed reporters photographs of a suicide bomb belt packed with ball bearings that she was said to have been wearing at the time of the attacks. He said she would make a statement on Jordanian television later in the day.
Posted by: lotp || 11/13/2005 06:50 || Comments || Link || E-Mail|| [660 views] Top|| File under:
Failed suicide bomber captured in Jordan
Security forces in Jordan have detained what authorities believe is a would-be fourth suicide bomber, a woman, King Abdullah II announced.

The woman's explosives apparently failed to detonate, he said on Sunday. She apparently wore an explosive belt, along with her husband, another bomber, to the Radisson in Amman.

But after her explosives failed to detonate, said Deputy Prime Minister Marwan Muasher, her husband asked her to leave before detonating his own.

Sixty-seven people were killed in the blasts at the Radisson, the Grand Hyatt and the Days Inn on Wednesday, and more than 90 were wounded.

Abdullah was speaking the day after he vowed to back a crackdown on al Qaeda after confirmed that four people from the terror group carried out the Amman hotel attacks -- three suicide bombers and the wife of one of the attackers.

But in an interview with CNN, the monarch stopped short of pledging unilateral action against the terror group al Qaeda in Iraq, which is led by Jordanian-born Abu Musab al-Zarqawi.

"Obviously we are going to crack down and take the fight to Zarqawi, but this is part of our coalition ... against this ... threat," he said.

Al Qaeda in Iraq claimed responsibility for Wednesday's attack, which killed 57 people, plus the three bombers.

In an Internet statement, the terrorist group said three suicide bombers and the wife of one of the attackers were involved in the bombings.

While the statement cannot be independently confirmed, King Abdullah said "initial findings" indicate that they were all Iraqis.

The king expressed particular scorn for the husband and wife team.

"To see a wedding procession and to take your wife or your spouse with you into that wedding and blow yourself up -- these people are insane," he said.

The attack on the wedding party at the Radisson Hotel resulted in the heaviest loss of life, including 38 friends and family of the bride and groom.

The Web site posting from al Qaeda in Iraq said the husband and wife were responsible for the Days Inn blast.

King Abdullah said that while Zarqawi "has been targeting Jordan for quite awhile," Wednesday's attack -- the deadliest in Jordan's history -- showed a new strategy for the Jordanian-born terror leader.

"We have been very successful on a regular basis in being able to take his groups across because he has used Jordanians," the king said. "Now he has changed tactics.

"He is using foreigners. That means that our security forces have to change tactics, also."

He said it was possible the attackers slipped into Jordan from Iraq or Syria, accused by the United States of allowing terrorists to cross into Iraq. Security officials later said they believed the attackers crossed the Iraqi border.

King Abdullah said he has spoken to Syrian President Bashar al-Assad about securing the border to prevent terrorists "that have been creating instability here."

"He has assured me on many occasions that he will take this up and give it his utmost attention, and I hope that he will continue to do that," the king said.

When asked if Assad had followed up his words with actions, the monarch said, "Well, we still have had problems across our borders."

Jordanian authorities offered some insight Saturday into the ongoing investigation of Wednesday's bombings.

The bombers came across the Iraqi border three days before the Wednesday attacks and rented a house. A forensic examination of the house is under way to determine if it is commonly used a safe house for bombers, authorities said.

Authorities retrieved nothing useful from the security cameras in the hotels or from the wedding photographer at the Radisson.

As for the suicide belts, they were made outside of Jordan. But the detonators were connected to the belts shortly before the bombings, presumably in Jordan. The belts contained a "rapid detonation explosive," security officials said, and the detonators were fashioned from hand grenade detonators.

The explosives and detonators were of Yugoslavian origin, authorities said, and are readily available in Iraq.

The investigation suggests that al-Zarqawi was frustrated that Jordan had been able to thwart 15 plots since April 2004, so al Qaeda's Iraq leader shifted his focus to soft targets to demonstrate he was "still alive and kicking" in his native Jordan, officials said.

This same rationale prompted al-Zarqawi to recruit non-Jordanians in an effort to prevent Jordan's intelligence officials from uncovering plots against soft targets. Fourteen people have been arrested in connection with the bombings, all of them non-Jordanians.

Jordan police have yet to make the bombers' identities public, but may do so Sunday.
Posted by: Dan Darling || 11/13/2005 06:20 || Comments || Link || E-Mail|| [277 views] Top|| File under:
Jordanian troops arrested in connection with Amman bombings
A NATIONWIDE hunt for the accomplices of suicide bombers who blew up three hotels in Amman, killing 57 people, has led to the arrest of at least 10 members of the Jordanian armed forces, triggering worries that Al-Qaeda has infiltrated the Arab army most closely allied to the West.

As hotel workers mopped blood stains at the five-star hotels targeted by the bombers — believed to have been sent by Abu Musab al-Zarqawi, the leader of Al-Qaeda in Iraq — Jordanian security forces said they had arrested 120 people, mainly Iraqis and Jordanians.

Security sources said they believed the bombers were Iraqi, but that they had received help from Jordanian soldiers who had been seduced by radical preachers secretly aligned with Zarqawi.

"It is true that Amman is swarming with Iraqis and Iraqis don't need a visa to enter Jordan," a Jordanian security source said. "But we suspect a triple suicide attack of such magnitude had to have been assisted by inside information."

Amman is home to about 500,000 Iraqis, ranging from refugees from the regime of Saddam Hussein who never went back to wealthy businessmen who find it a safer place to work than Baghdad.

Iraqis working for Zarqawi, a Jordanian national who has a $25m American bounty on his head, are well financed and find it easy to fit in.

The Jordanians' fear that Al-Qaeda might have infiltrated the armed forces was raised for the first time in August, when a missile was fired from the shore at an American warship in the Red Sea port of Aqaba.

"They are inside," a security source said. "It remains to be seen how many they are and how dangerous."

Al-Qaeda in Iraq appeared unusually anxious to justify the attacks, issuing on Friday the third statement since the bombs exploded at the Grand Hyatt, Radisson SAS and Days Inn hotels.

Earlier statements justified the attacks by saying the hotels were "sewers" for Israeli spies and westerners. The latest praised the bombers as "Iraqis . . . (who) vowed to die and chose the shortest route to receive the blessings of God".

It said there were four bombers, including a wife who "chose to accompany her husband to martyrdom". Yesterday, however, Jordanian sources insisted there had been three male suicide bombers and no women.

The Al-Qaeda messages appeared to be an appeal for Arab sympathy. Iraqis are seen in the Middle East as heroic resisters of the American "occupation forces".

As a Jordanian national, Zarqawi would well know the pulse of Jordan. He was a petty thief jailed for 15 years, but released by King Abdullah in a traditional amnesty given when the king ascended the throne.

If it was Zarqawi's idea to try to elicit sympathy for his attacks, it appeared to have failed. Thousands of Jordanians have denounced him as a "traitor".

Analysts could not remember an incident that had caused such anger and revulsion to be voiced across the Middle East, largely because one of the bombers blew himself up at a wedding reception of 300 guests.

Abdel Bari Atwan, editor of Al Quds Al Arabi, the independent Arabic newspaper, called Zarqawi's attacks in Amman a "fatal blow to his popularity".

Bruce Willis, the American film star, has offered $1m to any civilian who turns in Zarqawi or Bin Laden.
Posted by: Dan Darling || 11/13/2005 06:16 || Comments || Link || E-Mail|| [254 views] Top|| File under:
Israelis kill two Paleo terrs
GAZA CITY - Two Palestinians were killed and another wounded by gunfire from Israeli soldiers in separate incidents in the Gaza Strip and the West Bank Saturday, a Palestinian security official said on Sunday.

The body of Bilal Al-Shahr, 19, was found in the southern Gaza Strip near the security fence that separates it with Israel. Israeli gunfire also injured another Palestinian, said the official.

An Israeli army spokeswoman earlier told AFP that soldiers had fired at two Palestinians. "Two Palestinians were identified as they were crawling towards the security fence in the southern Gaza Strip. They were cutting part of the fence and apparently they were placing an explosive device on the ground," she said. "The forces opened fire at the two hitting them," the Israeli army spokeswoman added.
Posted by: Steve White || 11/13/2005 00:00 || Comments || Link || E-Mail|| [264 views] Top|| File under:
'Jordan closer CIA ally than Mossad'
Jordan's General Intelligence Directorate, or GID, has surpassed Israel's Mossad as the US's most effective allied counter-terrorism agency in the Middle East, The Los Angeles Times reported over the weekend. According to unnamed former CIA officials, the US provides secret financial assistance to subsidize the GID's budget, and the two intelligence agencies conduct sophisticated joint operations and routinely share information. The GID has emerged as a hub for "extraordinary renditions," the controversial, covert transfer of suspected extremists from US custody to foreign intelligence agencies, the report said.

"Jordan is at the top of our list of foreign partners," Michael Scheuer, who resigned from the CIA last year, ending a 22-year career that included four years heading a unit tracking al-Qaida leader Osama bin Laden, was quoted as saying


Maybe so. I'm not real believing of Scheuer's opinions and the "unnamed sources" don't really ring my corroborator.

You can RTWT at the link.
Posted by: lotp || 11/13/2005 00:00 || Comments || Link || E-Mail|| [308 views] Top|| File under:
We Will Take Fight to Zarqawi: Abdallah
Jordan's King Abdallah yesterday vowed to "take the fight" to Al-Qaeda's strongman in Iraq Abu Musab Al-Zarqawi whose group has claimed suicide bombings that killed 57 people in the Jordanian capital. "We are going to crack down and take the fight to Zarqawi," the king said in an interview with CNN television, without elaborating.


That would seem to imply the dispatch of hard-eyed young fellows to kill him and his immediate minions, wouldn't it?

"We have been very successful in taking down his operations in the past... (when) he used Jordanians. Now he has changed tactics, he is using foreigners. That means that our security services have to change tactics too," he said.


"We'll see what color the non-Jordanian blood is."

"This is not a battle between a Jordanian-born, Jordan or different countries. This is an ideological struggle between extremist Muslims that have this perverse view of Islam against the rest of us moderate Muslims," he said. Asked if there was a connection between the attacks and Jordan's links with the United States, the king said: "This is a strike against the people of Jordan not the policies of Jordan." In a separate interview with the state-run Petra news agency, he said: "We will develop our strategy to fight against terrorism and we will be firm with the terrorists. We will not tolerate those who encourage terrorism, preach violence and anathema. There is no place for them among us."


Let's hope the Jordanian attention span is longer than the Dutch and British. We won't even mention the Spaniards.
Posted by: Fred || 11/13/2005 00:00 || Comments || Link || E-Mail|| [274 views] Top|| File under:
Al-Qaida behind hotel blasts
Jordan says an investigation into the deadly bombings against three Amman hotels has concluded that al-Qaida in Iraq was behind the attacks. "The investigation has arrived at the conclusion that al-Qaida was behind the attacks and specifically Abu Musab Al-Zarqawi's group," Deputy Prime Minister Marwan al-Muasher told a news conference on Saturday, adding that all three attackers were "non-Jordanian males".

The statement contradicts al-Qaida in Iraq which said four Iraqis - including a husband and a wife - carried out Wednesday's attacks against the Grand Hyatt, Radisson and Day's Inn hotels that killed 57 people, including the bombers. There was "no indication of a woman among the bodies of the perpetrators", Muasher said.
Posted by: Fred || 11/13/2005 00:00 || Comments || Link || E-Mail|| [271 views] Top|| File under:
Southeast Asia
More JI weapons aches recovered in East Java
Indonesian police saud they've uncovered two weapons caches in East Java on information provided by a former associate of Islamic militant Azahari Husin.

Azahari, one of Asia's most wanted men and a member of the Al-Qaeda linked Jemaah Islamiyah extremist network, was killed during a shootout with police on Wednesday.

The Media Indonesia daily says police recovered an M-16 automatic rifle, several other rifles and a number of explosives in two covered holes.

Anti-bomb squads have been searching a pine forest accompanied by one of Azahari's former associates who told them weapons were stored in 12 different locations in the area.

Police say they are closing in on terror ringleader Noordin Mohamad Top who narrowly escaped capture in a separate raid.
Posted by: Dan Darling || 11/13/2005 06:33 || Comments || Link || E-Mail|| [268 views] Top|| File under:
Death toll from Philippines gunfight rises to 23
Fighting between Philippine soldiers and suspected members of an al Qaeda-linked militant group on the southern island of Jolo has escalated, an army general said on Sunday as the death toll rose to 23.

The fighting erupted on Friday when Marine soldiers hunting a one-armed, horse-riding commander of the Abu Sayyaf group, ran into a large group of fighters in Indanan town near the rebel headquarters.

"The offensive is ongoing," Brigadier-General Alexander Aleo, the army commander on the island, told reporters.

"There is no room for terrorists on Jolo island. We will get them sooner or later because many Muslim residents are helping and providing us information about the terrorists."

Aleo said four soldiers had died and 19 been wounded since fighting began on Friday. Some of the wounded had been airlifted to an army hospital in the southern port city of Zamboanga.

On Saturday, the military had put the death toll at three troopers killed and about a dozen wounded.

Aleo said that at least 19 suspected militants had also been killed when troops hammered rebel positions with howitzers and mortar fire, but no bodies had been recovered.

Aleo said two battalions of soldiers were battling about 100 Muslim rebels led by Radullan Sahiron, the Abu Sayyaf chief on Jolo, the target of a government manhunt since early this year.

About 25 soldiers and 120 rebels were killed in a two-month army offensive last February.

Abu Sayyaf, the smallest of four Muslim rebel groups in the southern Philippines, is suspected of having links with al Qaeda and regional militant network Jemaah Islamiah. It has been blamed for a wave of bombings in the south and Manila since 2002.

The group claimed responsibility for the worst terror attack in the mainly Roman Catholic country -- the 2004 bombing of a ferry near Manila that killed more than 100 people.

Troops renewed their search for Sahiron after police had to admit that a man they had arrested turned out to be a lookalike of the rebel leader.
Posted by: Dan Darling || 11/13/2005 06:31 || Comments || Link || E-Mail|| [268 views] Top|| File under:
20 slain in Philipines terror battle

AS many as 20 people are believed killed as fighting between soldiers and members of an al-Qaeda linked Muslim militant group went into its third day in the southern Philippines today.
Heavy rains were hampering the military's pursuit of members of the Abu Sayyaf on the outskirts of the town of Indanan in the southern island of Jolo, said Brigadier General Alexander Aleo, who heads an anti-terrorism task force on the island.

Aleo said the total number of soldiers killed had risen to four, with 21 others wounded.

Intelligence reports and radio intercepts revealed that 16 Abu Sayyaf members had been killed, although soldiers had only recovered three bodies, Aleo said.

The Abu Sayyaf, a feared Muslim outlaw group, has also received extra support from additional armed guerrillas as the troops advanced, Aleo said.

Fighting broke out on Friday when Abu Sayyaf members attacked a military patrol in Indanan.

Aleo said his soldiers discovered that the rebels had been forcing residents in outlying areas to leave their homes, for an as yet unknown reason. Troops had been sent to help the forced evacuees.

The Abu Sayyaf is a group of Muslim militants who have staged various kidnapping and bombing attacks against Christians and foreigners in this largely Roman Catholic nation.

It has been linked by both Washington and Manila to the al-Qaeda network.

Posted by: Anguger Ulinetch4745 || 11/13/2005 03:32 || Comments || Link || E-Mail|| [257 views] Top|| File under:
Syria-Lebanon-Iran
US shows new evidence of Iranian nuclear program
New evidence suggests Iran has made significant progress in its pursuit of nuclear weapons and that should strengthen the case for increasing international pressure on Tehran to end the program, U.S. and European officials say.

The data, which in recent months was shared with the International Atomic Energy Agency and key countries, is "not definitive (but) it is strongly suggestive that Iran has made significant advancement toward weaponisation," one U.S. official told Reuters.

Another U.S. official said that "no one is portraying this as definitive (but) it's one more piece of a strong circumstantial case that they are pursing a nuclear weapon."

The officials, who asked not to be named because of the sensitivity of the issue, gave no details of the documents.

Nuclear experts have been saying for months that the fact that U.S. claims about Iraq's weapons of mass destruction capabilities proved largely false is fueling doubts about intelligence on Iran.

The New York Times reported on its Web site on Saturday that in mid-July, senior American intelligence officials called the leaders of the IAEA to the top of a skyscraper overlooking the Danube in the Austrian capital Vienna and unveiled the contents of what they said was a stolen Iranian laptop computer.

The Americans showed data from more than 1,000 pages of Iranian computer simulations and accounts of experiments, saying they showed a long effort to design a nuclear warhead, the newspaper reported, quoting European and American participants in the meeting.

The newspaper said the U.S. officials argued the data was "the strongest evidence yet that, despite Iran's insistence that its nuclear program is peaceful, the country is trying to develop a compact warhead to fit atop its Shahab missile, which can reach Israel and other countries in the Middle East."

Iran, which kept a uranium enrichment program secret for 18 years until 2003, is facing referral to the U.N. Security Council for possible sanctions after failing to convince the international community its nuclear ambitions are entirely peaceful.

The New York Times said Iranian officials denied any knowledge of the warhead plans.

"We are sure that there are no such documents in Iran," the paper quoted Ali Larijani, Iran's chief nuclear negotiator, as saying in an interview in Tehran. "I have no idea what they have or what they claim to have. We just hear the claims."

A U.S. official and a European official told Reuters that technical experts, including at the IAEA, who got the briefing were quite concerned at what the data shows.

But The New York Times said that apart from Britain, France and Germany -- which have joined Washington in demanding that Iran halt suspicious nuclear activities -- other countries remain skeptical.

Shahin Gobadi, a spokesman for an Iranian opposition group which first disclosed Tehran's secret activities in 2002 and has since revealed other details of the nuclear program, said his group was not the source of the stolen laptop.

But Gobadi said in a telephone interview and an e-mail from Paris that his group, the National Council of Resistance of Iran, had also acquired evidence Iran "is working on nuclear warheads."

The nuclear warhead project is being carried out by Shahid Karimi Industrial Group in the Hemmat Complex, northeast of Tehran, said Gobadi, whose group is on the U.S. State Department list of terrorist organizations.

Nuclear warheads and missiles are also being developed at the Parchin military site, 20 miles (30 km) southeast of Tehran, he said.

By reverse-engineering a cruise missile it obtained from Ukraine, Iran has "mastered the technology to produce (nuclear-capable) cruise missiles and is making great progress toward this end," Gobadi said.
Posted by: Dan Darling || 11/13/2005 06:48 || Comments || Link || E-Mail|| [265 views] Top|| File under:
Terror Networks & Islam
Americans Want Tough Interrogations
Poll: Americans Back Tough Interrogations

By a nearly 2-to-1 margin, Americans support U.S. interrogators doing "whatever it takes" to get information from terrorist suspects who might be planning attacks against U.S. interests.

An NBC/Wall Street Journal poll shows 55 percent of those surveyed support the current policy that allows tough interrogation tactics - while just 30 percent say that techniques now being employed by U.S. intelligence go too far.

"They don't want to know what the specifics are," NBC's Andrea Mitchell said Sunday while discussing the previously unreported survey. "They agree with whatever it takes."

The finding would be a boost for Vice President Dick Cheney, whose been under fire from the press for opposing Sen. John McCain's proposal to reign in U.S. interrogators.

One technique, waterboarding - which has been decried as "torture" by critics - was used on 9/11 operations chief Khalid Sheik Mohammed.

The tactic yielded "rich and important information about terrorist operations" - according to the New York Times.

Posted by: Captain America || 11/13/2005 18:01 || Comments || Link || E-Mail|| [263 views] Top|| File under:
Afghanistan-Pak-India
Quake orphans 'adopted' for jihad
CHILDREN orphaned by the Kashmir earthquake are being "adopted" by terrorist groups that hope to train them to fight in the jihad, or holy war, writes Dean Nelson.

Pakistan's leading human rights organisation, the Ansar Burney Welfare Trust, said jihadi groups fighting the Indian government were taking orphans off the streets and putting them in training camps.

The organisation said it also had evidence that sympathetic government officials were passing children on to the jihadis to be looked after.

The popularity of the Islamic militants has risen sharply since the earthquake struck on October 8, killing more than 87,000 people.

The militants were among the first to arrive with aid at some of the worst affected villages. Their organisation and ability to commandeer lifting equipment and tents have generated significant new support. But according to human rights campaigners they are using their new popularity to smuggle weapons and recruit the young and vulnerable.

"We have heard from very reliable sources and seen with our own eyes that orphaned and lost children are being taken by jihadi organisations in northern Pakistan to be trained," said Fahad Burney, of the trust.

Jamaat-ud Dawa, one of the largest jihadi groups in Pakistan, has called openly for orphans to be handed over for an "Islamic education".

Pakistan moved quickly following the quake to ban adoptions after aid agencies warned of child trafficking.

Another hazard facing children is pneumonia, which is taking its toll among the 750,000 survivors living in tent camps. Action Against Hunger said it was now seeing one or two cases every day, and was aware of some children dying from the illness.
Posted by: john || 11/13/2005 15:05 || Comments || Link || E-Mail|| [341 views] Top|| File under:
Africa: Horn
12 die as Islamacists attack cinemas, video stores
HEAVY fighting apparently sparked by an Islamic militia's moves to close cinemas and video stores in the lawless Somali capital has killed at least 12 people and wounded more than 21.

Clashes between gunmen loyal to Mogadishu's Islamic courts and local militia defending the densely populated Yaqshid district began yesterday and flared again today.

"The Islamic courts' militia are trying to close all entertainment centres of the district," one local resident Ahmed Dhuhulow said.

Three people died yesterday and another nine today in clashes that caused inhabitants to flee the area and shops to close, witnesses said. Heavy firing could be heard from all over Mogadishu, home to one million of Somalia's 10 million people and scene of frequent street battles during 14 years of anarchy.

"We have not opened the schools this morning, because of the shooting and heavy bullets which are falling down," said school teacher Abdullahi Hassan. At least two civilians hit by stray bullets, as well as militiamen, were among the 12 dead, witnesses said. The wounded included a child hit by a bullet in the chest.

Leaders of Mogadishu's influential Islamic courts oppose Western and Indian films which they say promote immorality in the mainly Muslim nation.
Posted by: lotp || 11/13/2005 13:37 || Comments || Link || E-Mail|| [332 views] Top|| File under:
Afghanistan-Pak-India
Pharmaceutical executive financed the New Delhi bombings
A pharmaceutical sales executive who is believed to be the "financier, conspirator and spokesperson" behind last month's New Delhi bombings is in police custody, authorities said Sunday.

Tariq Dar was arrested Thursday in Srinagar, Indian-controlled Kashmir, Police Commissioner K.K. Paul said.

He was believed to be helped by four other people in connection with the October 29 blasts at two crowded marketplaces. A third explosive device was left on a bus and detonated after it was removed by the bus driver.

In all, the bombings killed nearly 60 people and injured more than 200. Paul said the blasts were the work of Lashkar-e-Taiba, a group which has carried out previous attacks.

Dar was brought to New Delhi on Friday and has been remanded into police custody for 14 days, Paul said.

Police said $12,000 was deposited into Dar's bank account a few days before the blasts, coming from the Middle East. Dar also visited New Delhi between October 4 and 6, Paul said.

The rapid detonation explosive RDX was used in all three of the blasts, police said.

Lashkar-e-Taiba has denied any responsibility for the bombs, according to news reports.

A spokesman for the Pakistani-based militant group, Lashkar-e-Tayyaba, on Tuesday called the accusations "completely baseless and false," The Associated Press reported.

A little-known Kashmiri group, Islamic Inquilab Mahaz -- which took credit for the blasts -- has ties to Lashkar, officials said.

But in a phone call to a news agency in India-controlled Kashmir, the spokesman said his group does not target civilians, AP reported.

"Lashkar does not believe in carrying out attacks against civilians, especially women and children," Abu Huzaifa told the Kashmir News Service. "We reiterate that Lashkar had no hand in the Delhi attacks."

Two other militant groups also denied involvement in the attacks.

The denials came a day after India's prime minister told Pakistan's president there are indications of foreign links to the New Delhi bombings and reminded him of his country's pledge to fight terrorism.

"We continue to be disturbed and dismayed at indications of the external linkages of terrorist groups with bombings," Manmohan Singh said during the conversation with Pervez Musharraf, according to a press release from his office.

The release also said Singh told Musharraf that "India expects Pakistan to act against terrorism directed at India."

The Pakistani leader had called Singh to express his condolences for the attacks.

At a news conference in Islamabad, Musharraf called the New Delhi bombings a "most dastardly terrorist attack."

"I would like to give the total and unequivocal support from Pakistan in any investigation the Indians would like to carry out," he said.
Posted by: Dan Darling || 11/13/2005 11:29 || Comments || Link || E-Mail|| [293 views] Top|| File under:
Key Delhi blast suspect arrested
Police in the Indian capital Delhi say they have arrested the suspected co-ordinator and financier of last month's deadly bomb blasts in the city. Delhi police chief KK Paul named the man as Tariq Ahmed Dar, and said police were hunting for four accomplices. He said Mr Dar was arrested in Indian-administered Kashmir and belonged to the outlawed Lashkar-e-Taiba militant group. More than 60 people were killed and 210 injured in the 29 October blasts.

A press release issued by the Delhi police said Mr Dar, 33, was the "main co-ordinator, financier and conspirator in these blasts". The release said Mr Dar was a science graduate and worked for a leading Indian company and a magazine in Indian administered Kashmir before joining a militant group. Earlier this month, the army had detained a man in Indian-administered Kashmir in connection with the blasts. But the police said they had not found any evidence against the man after questioning him for two days.

The three blasts in the capital came within minutes of each other when many people were out shopping ahead of the Hindu festival of Diwali and the Muslim Eid celebration. Two of the explosions ripped through the crowded Sarojini Nagar and Paharganj markets. A third exploded on a bus but killed no-one. A previously little-known group called Inqilabi has said it carried out the attacks. Police have not verified the claim. India has suggested "foreign" links, which analysts interpret as Pakistani militants. Islamabad says it has no such evidence.
Posted by: lotp || 11/13/2005 06:55 || Comments || Link || E-Mail|| [266 views] Top|| File under:
FC personnel and Bugtis exchange fire, take up positions
KANDH KOT: An exchange of fire took place between Frontier Constabulary men and the Bugti tribe in an area between Sui and Dera Bugti on Saturday, creating panic in the area. However no loss of life or property was reported. FC men and Bugti tribesmen are said to have taken up positions in their trenches and security forces have started aerial surveillance of the area. People from the area have started migrating to Kandh Kot.
Posted by: Fred || 11/13/2005 00:00 || Comments || Link || E-Mail|| [258 views] Top|| File under:
Tribal Chief Killed in South Waziristan
Malik Allah Khan, chief of Ahmedzai tribe, was killed in an ambush in Wana market while he was returning home.
He died on the spot. Tribal sources said Malik Allah Khan, alias Allahgai, who was an active member of the pro-government Amn (Peace) Committee that backed military operations last year against tribal and foreign militants in Wana, was fired at as he walked home after disembarking from a passenger wagon at his village Oucha Khwara, near Kaloosha, in Azam Warsak area. Armed men, in a car, had chased the wagon before shooting Malik Allah Khan dead before escaping.

Malik Allah Khan, who was returning home from Wana when he was killed, was the 74th pro-government tribal elder to be murdered in South Waziristan. It is widely believed that the militants are behind these killings but no arrests have been made and nobody has been specifically blamed for the attacks.


I mentioned the other night that terrorist activity is down overall in Pakland — no percentage to give, but we have to look longer to find reports of corpses. That doesn't apply to Waziristan, where truculent gunnies are the norm and the ways of the Taliban are the local culture. That's the Bad Guyz' haven and shelter, and we can pretty much guess that they'll be bumping off anyone who's a threat to them first, then anyone who doesn't agree with them. Because the background noise of mindless violence is so loud, we can expect to have a hard time following events which are probably going to prove significant in the coming year or two.
Posted by: Fred || 11/13/2005 00:00 || Comments || Link || E-Mail|| [275 views] Top|| File under:
Taleban Attacks Kill 3
Taleban insurgents killed at least three policemen and wounded eight in separate attacks in Afghanistan, officials said yesterday. The overnight raids were the latest in a series of attacks by Taleban fighters and happened in areas close to the border with Pakistan. Two policemen were killed in an ambush the southern province of Helmand while a senior officer was killed when guerrillas attacked a police headquarters in the southeastern province of Khost, officials said. The police headquarters was partially destroyed in the battle, they said.

Four policemen were wounded in the attack in Khost while four others guarding an Indian firm, involved in a road construction project, were wounded in another Taleban raid in the eastern province of Kunar. No Indian workers were hurt and there was no word on whether the attackers suffered any casualties.

Taleban fighters were also suspected of killing a deputy provincial governor of Nimroz province on Thursday. He was ambushed while traveling from his southern province to attend a conference in Kabul on national reconciliation, a security official said.
Posted by: Fred || 11/13/2005 00:00 || Comments || Link || E-Mail|| [291 views] Top|| File under:
Who's in the News
71
[untagged]
Bookmark
E-Mail Me
The Classics
The O Club
Rantburg Store
The Bloids
The Never-ending Story
Thugburg
Gulf War I
The Way We Were
Bio
Merry-Go-Blog
Hair Through the Ages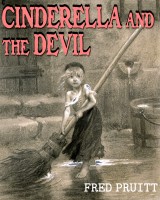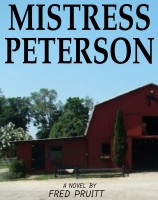 On Sale now!


A multi-volume chronology and reference guide set detailing three years of the Mexican Drug War between 2010 and 2012.

Rantburg.com and borderlandbeat.com correspondent and author Chris Covert presents his first non-fiction work detailing the drug and gang related violence in Mexico.

Chris gives us Mexican press dispatches of drug and gang war violence over three years, presented in a multi volume set intended to chronicle the death, violence and mayhem which has dominated Mexico for six years.
Click here for more information


Meet the Mods
In no particular order...


Steve White
Seafarious
Pappy
lotp
Scooter McGruder
john frum
tu3031
badanov
sherry
ryuge
GolfBravoUSMC
Bright Pebbles
trailing wife
Gloria
Fred
Besoeker
Glenmore
Frank G
3dc
Skidmark
Alaska Paul



Better than the average link...



Rantburg was assembled from recycled algorithms in the United States of America. No trees were destroyed in the production of this weblog. We did hurt some, though. Sorry.
3.230.154.129