Africa Horn
Three Eritrean officers defect to Saudi Arabia
[Al Ahram] Three Eritrea


...is run by the People's Front for Democracy and Justice (PFDJ), with about the amounts of democracy and justice you'd expect from a party with that name. National elections have been periodically scheduled and cancelled; none have ever been held in the country. The president, Isaias Afewerki, has been in office since independence in 1993 and will probably die there of old age...


n military officers have asked for political asylum in Soddy Arabia


...a kingdom taking up the bulk of the Arabian peninsula. Its primary economic activity involves exporting oil and soaking Islamic rubes on the annual hajj pilgrimage. The country supports a large number of princes in whatcha might call princely splendor. When the oil runs out the rest of the world is going to kick sand in the Soddy national face...


after Saudi air force jets forced their aircraft to land in the southern part of the kingdom, the local news website Sabq reported on Tuesday. Sabq quoted Yassin bin Ahmed al-Qassem, a

front man

for the Jazan Emirate, as saying that F-15 planes were deployed when the Eritrean aircraft entered Saudi airspace without permission.

"The aircraft forced to land in the King Abdullah bin Abdulaziz airport was carrying three Eritrean officers seeking political asylum," Sabq quoted Yassin as saying.

The Eritrean aircraft were military but used to carry equipment and not fighters, Yassin added.

Eritrea, which split from Æthiopia in 1991, is one of Africa's most secretive states and dissent is dealt with harshly.

Located on the opposite side of the Red Sea to Saudi Arabia, it has long been at odds with the United States and is accused of human rights
...not to be confused with individual rights, mind you...
abuses by international monitors.

In January, dissident soldiers backed by tanks briefly took over the Information Ministry in Asmara, demanding all political prisoners be freed. Calm soon returned to the capital but Eritrean opposition activists in neighbouring Æthiopia cite growing dissent within the army over economic hardships.

With a population of about 5.5 million, mass defections have become more common in recent years.

In February, 18 Eritreans who disappeared from their hotel during a football tournament in Kampala were granted political asylum by Uganda.

In April, Saudi media said an Eritrean military pilot sent by Asmara to reclaim a jet stolen by two fellow officers when sought asylum in the kingdom had herself defected.

The U.N. refugee agency says more than 250,000 Eritrean refugees and nearly 15,000 asylum seekers live across the Horn of Africa.

Posted by: Fred || 11/13/2013 00:00 || Comments || Link || E-Mail|| [336 views] Top|| File under:
Thousands Protest in Sudanese Town
[An Nahar] Thousands of Sudanese demanded the removal of a local police chief on Tuesday, witnesses said, on the third day of unrest sparked by an attack on a female student.

Crowds in Abu Hamad, about 500 kilometers (300 miles) north of Khartoum, "started a sit-in near the main court," one witness told AFP.

They were demanding that the town's top police officer and the head of the local government resign, residents said, adding that they community was fed up with what they perceived as a lack of action against migrants from other parts of Sudan who commit crimes in the area.

The migrants are working in the area's wildcat gold mines.

Unrest began after Sunday's attack on the young woman, which led crowds to burn the local market, the residents said.

Police said the woman was the victim of a beating and attempted rape at the campus residence of Nile State University.

They fired tear gas on Sunday, and again on Monday when about 2,000 people held a further protest as officials tried to negotiate, said the witnesses.

Production from wildcat gold mines has become a key revenue source for the cash-strapped Sudanese government.

Posted by: Fred || 11/13/2013 00:00 || Comments || Link || E-Mail|| [255 views] Top|| File under: Arab Spring
'Many Dead Bodies' as Sudan Rebels Renew Attacks
[An Nahar] Sudanese rebels on Tuesday claimed their first major attack of the new fighting season, even as the country's defense minister vowed to crush them in coming months.

There were "many, many casualties, many dead bodies" in the afternoon ambush which destroyed three tanks near Dilling town in South Kordofan state, said Arnu Ngutulu Lodi,

front man

for the rebel Sudan People's Liberation Army-North (SPLA-N).

"As I'm speaking to you, our forces are controlling the road."

Fighting typically intensifies in the region when roads again become passable after the rainy season.

Sudan's army

front man

could not be reached for comment.

Lodi said the government convoy had traveled from Khartoum and through El Obeid, the North Kordofan capital, before it was hit on the road to the South Kordofan capital Kadugli.

"We were monitoring them," he said, adding that a rescue convoy was also attacked.

SPLA-N fighters conducted the operation alongside the Justice and Equality Movement (JEM) from Darfur, Lodi said.

The two groups belong to the Sudan Revolutionary Front which seeks to topple the Khartoum regime and install a government more representative of the country's diversity.

JEM said several dozen government troops were killed and 10 taken prisoner.

"In another battle, we captured a government compound," 25 kilometers (15 miles) east of Dilling, JEM

front man

Gibril Adam Bilal said.

"We lost three of our colleagues as

deaders

."

Analysts say casualty figures from either side in the war should be treated with caution.

JEM has been supporting the SPLA-N in South Kordofan since shortly after rebellion began there two years ago, analysts say.

The claimed attacks came as Defense Minister Abdelrahim Mohammed Hussein told parliament that his forces were commencing an operation to crush the

snuffies

over the next few months.

"This summer will see an end to the rebellion, and after that stability will return to South Kordofan and Darfur," he said.

Sudan had long accused South Sudan of backing rebels in the north, but relations between the two countries have improved since a September summit between President Omar al-Bashir

Head of the National Congress Party. He came to power in 1989 when he, as a brigadier in the Sudanese army, led a group of officers in a bloodless military coup that ousted the government of Prime Minister Sadiq al-Mahdi and eventually appointed himself president-for-life. He has fallen out with his Islamic mentor, Hasan al-Turabi, tried to impose shariah on the Christian and animist south, resulting in its secessesion, and attempted to Arabize Darfur by unleashing the barbaric Janjaweed on it. Sudan's potential prosperity has been pissed away in warfare that has left as many as 400,000 people dead and 2.5 million displaced. Omar has been indicted for genocide by the International Criminal Court but nothing is expected to come of it.
and his southern counterpart Salva Kiir.

They agreed, among other measures, to set up a demilitarized buffer zone designed to prevent cross-border rebel support.

Hussein told

politician

s that the rebels have 8,000 fighters in South Kordofan, alongside 1,000 from the Revolutionary Front.

Analyst reports issued early this year said there were 30,000 or more SPLA-N fighters in South Kordofan, while government forces numbered 40,000-70,000.

Nuba Reports, a website of "citizen

news hound

s" in South Kordofan, reported on November 4 that it had observed both an increase in government air strikes and rebel troop movements during October, at the end of the rainy season.

Military helicopter traffic into Khartoum has also been stepped up in recent days, Agence

La Belle France

Presse correspondents reported.

The government and rebels are both refusing to allow U.N. workers to vaccinate children against polio


...Poliomyelitis is a disease caused by infection with the poliovirus. Between 1840 and the 1950s, polio was a worldwide epidemic. Since the development of polio vaccines the disease has been largely wiped out in the civilized world. However, since the vaccine is known to make Moslem pee-pees shrink and renders females sterile, bookish, and unsubmissive it is not widely used by the turban and automatic weapons set...


in rebel zones of South Kordofan and Blue Nile, where SPLA-N is also fighting, U.N. humanitarian operations director John Ging said Monday.

A broader internationally-backed plan to get food and other aid into rebel-held areas collapsed last year despite months of talks.

As a result, 800,000 people in the war-zone have had no outside assistance for 18 months, Ging said.

In separate comments earlier this year he said people were surviving on "roots and leaves."

Defence Minister Hussein also told parliament that tribal violence has eclipsed rebel activity as the major security threat to Sudan's Darfur region.

Battles between Arab tribal militias have killed hundreds this year.

"The tribal

festivities

are the biggest challenge and threat to security in Darfur, more than rebel movements," Hussein said.

Non-Arab rebels rose up 10 years ago in Darfur, seeking an end to what they viewed as Arab elites' domination of Sudan's power and wealth.

In response, government-backed Janjaweed

faceless myrmidons

recruited among the Arab tribes shocked the world with atrocities against non-Arab civilians.

Analysts say the cash-starved government can no longer control its former Arab tribal allies and violent competition for resources has intensified.

Hussein is wanted internationally for alleged crimes against humanity and war crimes in Darfur.
Posted by: Fred || 11/13/2013 00:00 || Comments || Link || E-Mail|| [629 views] Top|| File under: Govt of Sudan
Africa North
Gunman killed, police wounded in Tunisia clashes
[Al Ahram] A suspected Islamist

myrmidon

was killed in

festivities

in southern Tunisia on Tuesday that also left two

coppers

maimed

during a "huge" security sweep, the interior ministry said.

"Since yesterday (Monday), specialist army units have been carrying out a huge security operation in the province of Kebili," the ministry said.

"At dawn today, during a successful raid and in an exchange of fire with a terrorist group, a terrorist was killed and eight others nabbed."
Maw! They're comin' to get me, Maw!
The interior ministry said other

gunnies

had fled, and that two

coppers

were

maimed

by shots to their legs.

During the operation, the security forces seized grenades, a truck that was being fitted with a bomb, five cars, large sums of money, IT equipment and 30 mobile phones.

Tunisia has been rocked by jihadist violence since the mass uprising that toppled former strongman Zine El Abidine Ben Ali in January 2011, and has witnessed a surge in deadly attacks this year.

Since January, two opposition MPs have been killed by suspected Islamist

gunnies

, while some 30

coppers

and soldiers have died in operations targeting jihadist groups believed to have ties to Al-Qaeda.

Late last month, two botched

suicide kaboom

s at nearby coastal resorts heightened fears for the country's battered tourism sector.

The violence has fuelled a major political crisis in the birthplace of the Arab Spring, with the secular opposition accusing the ruling Islamist party Ennahda of failing to rein in

bad boy

groups.
Posted by: Fred || 11/13/2013 00:00 || Comments || Link || E-Mail|| [306 views] Top|| File under: Ansar al-Sharia
Egypt police and pro-Morsi students clash at Mansoura university
[Al Ahram] Fierce

festivities

broke out on Tuesday afternoon at a Nile Delta university, Al-Ahram's Arabic website reported, as political turmoil continues to spread to Egypt's campuses.

As violence flared at Mansoura University in the governorate of Daqahliya, a guard office on campus was set on fire, shop windows were smashed, and some parked vehicles in the vicinity were destroyed.

Police fired teargas at students who were holding a demonstration in support of ousted president Morsi after stones, fireworks and Molotov cocktails had been thrown. Dozens

were maimed

in the

festivities

.

Egyptian universities have become a hub of protests in support of Morsi after the

Moslem Brüderbund

was hit hard by a sustained crackdown campaign by security forces. Protests have repeatedly spiralled into violence while dozens of students have been jugged
You have the right to remain silent...
since the start of the new academic year in September.

Students at the prestigious Islamic Al-Azhar University raided the main administrative building almost two weeks ago, prompting police to enter campus for the first time since a 2010 court ruling barring interior ministry guards from university campuses.

Hundreds of people, mostly Islamists, have been killed since the military overthrew Morsi on 3 July amid massive protests calling on him to step down after a troubled year in power. Thousands of others, including

big shot

s of Morsi's

Moslem Brüderbund

movement, have been rounded up and incarcerated.
Please don't kill me!
Morsi himself is facing trial over charges of incitement to murder protesters and is now behind bars at a heavily fortified prison near the Mediterranean city of Alexandria.

Posted by: Fred || 11/13/2013 00:00 || Comments || Link || E-Mail|| [277 views] Top|| File under: Arab Spring
Egypt Police Arrest ex-Minister under Morsi
[An Nahar] An Egyptian court ordered an end to a state of emergency Tuesday, two days ahead of schedule and three months after it was imposed during a crackdown on Islamist protesters.

The cabinet said in a statement it would respect the ruling but would wait for official notification from the court before implementing it.

The state of emergency, accompanied by a night time curfew, had been scheduled to expire on Thursday.

"The government is committed to implement judicial rulings...the government is waiting for the text of the ruling," it said in a statement.

Interim president Adly Mansour declared the state of emergency on August 14, as violence gripped Egypt after police dispersed two large protest camps in Cairo set up by supporters of ousted Islamist president Mohammed Morsi
...the former president of Egypt. A proponent of the One Man, One Vote, One Time principle, Morsi won election after the deposal of Hosni Mubarak and jumped to the conclusion it was his turn to be dictator...
.

Hundreds of people, mainly Morsi supporters, were killed in the crackdown, while Islamists elsewhere in the country retaliated by attacking security forces and Coptic Christian churches and homes.

The administrative court said in its ruling, which had dismissed an appeal against the state of emergency, that it ended on Tuesday according to its calculation, the official MENA news agency reported.

Both the interior ministry and the military said they would implement the curfew until they received official notification.

"The armed forces have not been officially notified of any court rulings, and are committed to implementing the curfew within designated hours," it said in a statement.

Before Monday's court ruling the curfew was being imposed between 2300 GMT and 0300 GMT.

The military said it will continue enforcing it until it receives the court decision or until the state of emergency ends officially ends on Thursday, said the statement posted on its

front man

's Facebook page.

According to an interim constitution decreed by Mansour, extending the state of emergency any longer would have required a referendum.

The state of emergency granted broad powers of arrest to soldiers deployed on the streets, especially during curfew hours.

"In practice, the state of emergency was only being used for the curfew and arrest powers for the military," said Heba Morayef, head of Human Rights Watch


... dedicated to bitching about human rights violations around the world...


in Egypt.

"It was the symbolism. The interior ministry seems to have this belief that repressive laws are a deterrent."

Posted by: Fred || 11/13/2013 00:00 || Comments || Link || E-Mail|| [260 views] Top|| File under: Arab Spring
Bangladesh
Jamaat leader faces 6 war crimes charges including genocide, murder
[Bangla Daily Star] Alleged Al-Badr commander of Rangpur ATM Azharul Islam was indicted yesterday on six charges of murder, genocide and crimes against humanity committed during the Liberation War in 1971.

The former president of Rangpur district unit Islami Chhatra Sangha, the then student wing of Jamaat-e-Islami
...The Islamic Society, founded in 1941 in Lahore by Maulana Sayyid Abul Ala Maududi, aka The Great Apostosizer. The Jamaat opposed the independence of Bangladesh but has operated an independent branch there since 1975. It maintains close ties with international Mohammedan groups such as the Moslem Brotherhood. the Taliban, and al-Qaeda. The Jamaat's objectives are the establishment of a pure Islamic state, governed by Sharia law. It is distinguished by its xenophobia, and its opposition to Westernization, capitalism, socialism, secularism, and liberalist social mores...
, was charged with two acts of genocide that left more than 1,200 people dead.

The 61-year-old Jamaat assistant secretary general was also charged with torture, loot, arson, abduction, rape, mass killing and conspiracy to kill unarmed civilians at different parts of Rangpur.

Azharul pleaded himself not guilty after the three-member International Crimes Tribunal-1 led by Justice ATM Fazle Kabir with Justice Jahangir Hossain Selim and Justice Anwarul Haque asked him about the charges.

His trial is set to begin on December 5 with an opening statement from the prosecution.


Posted by: Fred || 11/13/2013 00:00 || Comments || Link || E-Mail|| [299 views] Top|| File under: Jamaat-e-Islami
Youth held for inciting attack
[Bangla Daily Star] Police on Monday enjugged
Youse'll never take me alive coppers!... [BANG!]... Ow!... I quit!
a youth in connection with the attacks on the Hindu community at Bonogram in Pabna on November 02.

Police arrested Johurul Islam, 20, son of Amin Driver, from the Bonogram Bazaar area on Monday morning.

When produced before the Pabna judicial magistrate's court the same day, Johurul confessed to his role in inciting the attacks that ravaged over 100 Hindu houses in two villages, leaving trails of looting, arson and vandalism.

In his confessional statement, Johurul said he had printed a faked Facebook page slandering Prophet Mohammad (

PTUI!

) from his own computer and, along with some other people, distributed it in the bazar. During the distribution of the photocopies of the page, the gang members told people that Rajib Saha, son of local businessman Babul Saha, maligned the prophet on Facebook, Assistant Superintendent of Police of Pabna Abu Bakar Siddik said.

Soon after the distribution of the page, groups of people attacked the Hindu houses for about two and a half hours in Sahapara and Ghoshpara, close to Bonogram bazaar.

Johurul, who runs a computer shop in Bonogram bazaar, also mentioned the names of a few others who were with him during the distribution of the photocopies, the ASP added.

Police seized his computer.

A total of 12 suspects have so far been arrested in connection with the attacks.

Local Hindu families, however, are hardly relieved as most of the attackers are still

on the lam

.

"Although some people have been arrested, most of the culprits are walking free. This is our biggest concern at the moment," Haripada Saha, a resident of Sahapara village, said.


Posted by: Fred || 11/13/2013 00:00 || Comments || Link || E-Mail|| [284 views] Top|| File under: Jamaat-e-Islami
15 hurt in Jamaat-cop clash in Tangail
[Bangla Daily Star] At least 15 people including three

coppers

were maimed

in a clash between Jamaat-e-Islami
...The Islamic Society, founded in 1941 in Lahore by Maulana Sayyid Abul Ala Maududi, aka The Great Apostosizer. The Jamaat opposed the independence of Bangladesh but has operated an independent branch there since 1975. It maintains close ties with international Mohammedan groups such as the Moslem Brotherhood. the Taliban, and al-Qaeda. The Jamaat's objectives are the establishment of a pure Islamic state, governed by Sharia law. It is distinguished by its xenophobia, and its opposition to Westernization, capitalism, socialism, secularism, and liberalist social mores...
and police at East area of Bangabandhu bridge in Tangail this morning, on the third day of 84-hour hartal


... a peculiarly Bangla combination of a general strike and a riot, used by both major political groups in lieu of actual governance ...


enforced by BNP-led 18-party alliance.
Continued on Page 49
Posted by: Fred || 11/13/2013 00:00 || Comments || Link || E-Mail|| [389 views] Top|| File under: Jamaat-e-Islami
India-Pakistan
Khasadar official wounded in Landikotal bomb explosion
[Pak Daily Times] A Khasadar force official was injured when a

roadside kaboom

went off on the Pak-Afghan highway in Khyber area of Landikotal on Tuesday, official and local sources said. Sources said that unidentified

hard boyz

had planted two remote-controlled

bomb

s on the highway to target NATO


...the North Atlantic Treaty Organization. It's headquartered in Belgium. That sez it all....


supply vehicles. One of the planted bombs, the sources added, went off when the convoy of NATO trucks passed by. As a result, a Khasadar man, who was deployed to guard the highway,

was maimed

. The injured, identified as Hussain Ahmad, was moved to Landikotal hospital, from where he was referred to a hospital in Beautiful Downtown Peshawar


...capital of Khyber Pakhtunkhwa (formerly known as the North-West Frontier Province), administrative and economic hub for the Federally Administered Tribal Areas of Pakistan. Peshawar is situated near the eastern end of the Khyber Pass, convenient to the Pak-Afghan border. Peshawar has evolved into one of Pakistan's most ethnically and linguistically diverse cities, which means lots of gunfire.


. Landikotal Assistant Political Agent Muhammad Tayyib Abdullah and Frontier Corps operational in-charge, Lt Colonel Ejaz, along with Bomb Disposal Unite (BDU) rushed to the site of the

kaboom

. They cordoned off the area and defused another

bomb

planted near the first one. A search operation was later launched in the area. However,


there is a theory which states that if ever anybody discovers exactly what the Universe is for and why it is here, it will instantly disappear and be replaced by something even more bizarre and inexplicable. There is another theory which states that this has already happened...


no arrest was made.
Posted by: Fred || 11/13/2013 00:00 || Comments || Link || E-Mail|| [263 views] Top|| File under: TTP
45 suspects nabbed in Swabi
[Pak Daily Times] Swabi police have apprehended 45 suspects in a search operation that was launched in the wake of recent bomb

kaboom

s. This was stated by Swabi District Police Officer (DPO) Sajjad Khan while addressing a meeting of

coppers

. Besides all DSPs, the meeting was also attended by SP Investigation, SHOs, investigation officers, traffic police officials and others. The suspects include Afghan refugees, residents of Mohmand and Bajaur agencies, Buner, Beautiful Downtown Peshawar


...capital of Khyber Pakhtunkhwa (formerly known as the North-West Frontier Province), administrative and economic hub for the Federally Administered Tribal Areas of Pakistan. Peshawar is situated near the eastern end of the Khyber Pass, convenient to the Pak-Afghan border. Peshawar has evolved into one of Pakistan's most ethnically and linguistically diverse cities, which means lots of gunfire.


, Charsadda and Muzaffargarh. Interrogation of the suspects is in progress.
Posted by: Fred || 11/13/2013 00:00 || Comments || Link || E-Mail|| [292 views] Top|| File under: TTP
Syria-Lebanon-Iran
Mortar Fire Wounds 16 in Damascus
[An Nahar] Rebel mortar fire on several government-held districts of the Syrian capital

maimed

at least 16 people on Tuesday, state media reported.

"Mortar rounds fired by

forces of Evil

struck around Shallal Square in the Mazraa neighborhood, wounding 10 people and damaging cars," the official SANA news agency said.

A hardline Paleostinian

bully boy

group allied to
Hereditary President-for-Life Bashir Pencilneck al-Assad


One of the last of the old-fashioned hereditary iron-fisted fascist dictators...


's government said five of its members were among those

maimed

in Mazraa.

Mortar fire struck a

Popular Front for the Liberation of Paleostine

-General Command office near the Central Bank of Syria, PFLP-GC

front man

Anwar Rajah said.

Elsewhere in the capital, mortar fire

maimed

six people near a

Red Islamic Thingy

hospital and a market, SANA reported.

The new casualties came a day after rebel mortar fire killed nine children and

maimed

more than 20 other people in two districts of the capital.

The rounds hit a school and a school vehicle in two majority-Christian neighborhoods, state media said.
Posted by: Fred || 11/13/2013 00:00 || Comments || Link || E-Mail|| [274 views] Top|| File under: al-Nusra
Syria Kurds Announce Transitional Autonomous Government
[An Nahar] Syrian Kurds in the country's northeast announced the formation of a transitional autonomous administration on Tuesday after making key territorial gains against jihadists in recent weeks.

But several major Kurdish groups have not signed on to the declaration, which had originally been mooted in July.

The latest announcement comes amid a general strengthening of Kurdish rights in neighboring Turkey, and increasing moves towards independence by Iraq's own autonomous Kurdish region.

"Today is an important day in the history of the Kurdish people," said Shirzad Izidi, a

front man

for the People's Council of Western Kurdistan, a Syrian Kurdish group.

"What has been announced today is the beginning of implementing an interim administration in the ares of West Kurdistan," he continued, referring to the commonly used name for Syria's Kurdish areas.

The announcement was made after talks in the mostly Kurdish town of Qamishli days earlier and involves the division of Syria's Kurdish region into three areas, each with its own local assembly, as well as representatives to a regional executive body.

The administration has been tasked with preparing local and general elections, along with handling an array of political, military, security and economic issues.

But the fact that the newly formed authority lacks the backing of several key parties has raised questions over whether it will be long-lasting.

Currently, the transitional authority is formed by the powerful Kurdish Democratic Union Party (PYD) and several other smaller groupings, but not the Kurdish National Council, which includes a broad spectrum of parties.

"I think that such a rushed, one-sided move will be seen as... an obstacle to the Syrian opposition," said Nuri Brimo, a member of the KNC.

"I think the (PYD) is moving in the wrong direction by individually announcing the local administration."

Kurdish regions of northern Syria have been administered by local Kurdish councils since forces loyal to Syrian
Hereditary President-for-Life Bashir Pencilneck al-Assad


Terror of Aleppo ...


withdrew in the middle of 2012.

The redeployment was seen as a tactical move by the regime, one which freed up forces to battle rebels elsewhere, and encouraged the Kurds to avoid allying with the opposition.

More recently, Kurds have battled with jihadist groups keen to secure a wider corridor between Syria and Iraq to ensure more regular supplies and reinforcements.

Last month Kurdish forces seized control of a crucial border point with Iraq.

Fighting between Kurdish

bully boyz

and jihadists ostensibly battling to topple Assad has added another level of complexity to the civil war, which has claimed an estimated 120,000 lives since 2011.

Kurds represent about 15 percent of the Syrian population, and are mostly concentrated in the northern part of the country.

Posted by: Fred || 11/13/2013 00:00 || Comments || Link || E-Mail|| [761 views] Top|| File under:
Pak Faces U.S. Terror Charge, Wanted to Go Fight in Syria by Passing through Beirut
[An Nahar] A Pak living legally in the United States has been charged with attempting to join an al-Qaeda linked

hard boy

group after falling for an FBI sting, the Justice Department said Tuesday.

Basit Javed Sheikh, 29, contacted an undercover FBI agent, believing him to be a member of Jabhat al-Nusrah, which the State Department identifies as a Syrian al-Qaeda affiliate.

According to the U.S. attorney's office in North Carolina, where Sheikh was charged last week, he expressed his wish to go to Syria "to help the mujahideen...in any way I can."

Asked how he planned to help, Sheikh responded "logistics, media, fight too, God willing," according to the statement.

According to a 25-page affidavit from FBI agent Jason Maslow, Sheikh told him in an online voice call that he was ready to "be a martyr" for the struggle.

The agent also described how, starting in April 2013, the Pak posted several times on Facebook in support of Jabhat al-Nusrah, one of Syria's most prominent armed Islamist groups.

Sheikh was placed in durance vile
Drop the heater, Studs, or you're hist'try!
on November 2 at the Raleigh-Durham airport in North Carolina just before boarding a plane.

The destination on his one-way ticket was Beirut,

Leb

, and he allegedly planned to cross the border into Syria, believing that the undercover FBI agent would be able to help.

If he is found guilty, he faces a maximum penalty of up to 15 years in prison, a fine of $250,000 and three years supervised release.
Posted by: Fred || 11/13/2013 00:00 || Comments || Link || E-Mail|| [296 views] Top|| File under: al-Nusra
Islamic Action Front Official Shot Dead in Bahsa in Tripoli
[An Nahar] Islamic Action Front


...Jordan's branch of the Moslem Brüderbund...


official Saadeddine Ghiyyeh was killed on Tuesday after sustaining gunshots wounds to his head.

According to state-run National News Agency, masked men

shot up

Ghiyyeh in al-Bahsa in the northern city of Tripoli.


...a confusing city, one end of which is located in Lebanon and the other end of which is the capital of Libya. Its chief distinction is being mentioned in the Marine Hymn...


The news agency reported that two men on a

cycle of violence

shot Ghiyyeh, who was in his car, in the head.

He was submitted to the hospital in a critical condition with media outlets reporting his death later on.

Voice of

Leb

radio (93.3) reported that the Lebanese army swiftly cordoned off and deployed in the area to halt any negative repercussions to the incident.

In September, a bomb went kaboom! in the car of the 43-year-old Ghiyyeh after he parked it in al-Qobba area in the northern city.

The

kaboom

only caused material damage.

The Islamic Action Front is an umbrella grouping of pro-Syrian regime Sunni groups in

Leb

.

Head of Islamic Tawhid Movement-Command Council


...The Tawhid party is divided into two parts, one led by Sheikh Bilal Shaaban, a close ally of Hezbollah who is said to be financed by Iran, while the other is headed by Sheikh Hashem Minkara, a staunch Syria supporter...


Sheikh Hashem Minkara, who is close to Ghiyyeh, denounced the Islamic official's death.

He called on the Lebanese state to reveal those who are responsible for the attack and end the security chaos in Tripoli.

"The assaults against Islamic figures and Ulemas in the north were enough... The killing of Ghiyyeh was on the hands of mercenaries, who don't have a religion," Minkara told

news hound

s.

He considered that the incident comes as a result of the strong rhetoric of some figures.

"Ghiyyeh's fate will become the fate of all those who are pro or anti (Syria)," Minkara added.

"We should all realize the critical stage that the country is passing through," he stressed, urging all sides "to return to the voice of reason."

Later on Tuesday, caretaker Interior Minister Marwan Charbel told radio Voice of

Leb

that concerned authorities have started investigating the incident.

"We have questioned several detainees over Ghiyyeh's

liquidation

and we gathered some clues that can be used in investigation," he said.

Charbel pointed out, however, that the killing of the Tripoli figure has political links and "is not an

liquidation

."

Tripoli is regularly the scene of violence between its Sunni majority and a minority of Alawites -- the religious community from which Syria's
Hereditary President-for-Life Bashir Pencilneck al-Assad


Terror of Aleppo ...


hails.

Violence has usually pitted the Sunni neighborhood of Bab al-Tabbaneh, which backs the Syrian uprising, against the neighborhood of Jabal Mohsen, which is populated by Alawites.

The Syrian uprising, which pits a Sunni-dominated rebellion against the Assad government, has inflamed existing sectarian tensions in

Leb

.

Posted by: Fred || 11/13/2013 00:00 || Comments || Link || E-Mail|| [293 views] Top|| File under:
Who's in the News
31
[untagged]
6
Arab Spring
6
Govt of Pakistan
3
Govt of Syria
3
al-Qaeda in Pakistan
3
Jamaat-e-Islami
2
TTP
2
al-Nusra
2
Ansar al-Sharia
1
Govt of Iran
1
Commies
1
Govt of Sudan
1
Boko Haram
1
Hezbollah
1
al-Shabaab
1
al-Qaeda in North Africa
Bookmark
E-Mail Me
The Classics
The O Club
Rantburg Store
The Bloids
The Never-ending Story
Thugburg
Gulf War I
The Way We Were
Bio
Merry-Go-Blog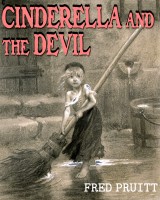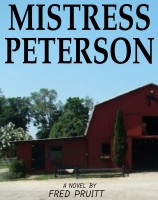 On Sale now!


A multi-volume chronology and reference guide set detailing three years of the Mexican Drug War between 2010 and 2012.

Rantburg.com and borderlandbeat.com correspondent and author Chris Covert presents his first non-fiction work detailing the drug and gang related violence in Mexico.

Chris gives us Mexican press dispatches of drug and gang war violence over three years, presented in a multi volume set intended to chronicle the death, violence and mayhem which has dominated Mexico for six years.
Click here for more information


Meet the Mods
In no particular order...


Steve White
Seafarious
Pappy
lotp
Scooter McGruder
john frum
tu3031
badanov
sherry
ryuge
GolfBravoUSMC
Bright Pebbles
trailing wife
Gloria
Fred
Besoeker
Glenmore
Frank G
3dc
Skidmark
Alaska Paul



Better than the average link...



Rantburg was assembled from recycled algorithms in the United States of America. No trees were destroyed in the production of this weblog. We did hurt some, though. Sorry.
18.215.62.41