Arabia
Saudi Arabia: Planes To Patrol Iraqi Border
Riyadh, 15 Nov. (AKI) - Saudi Arabia is to use planes to patrol its border with Iraq. Plans are currently underway to start up military flights to protect the kingdom's northern borders on a permanent basis, said Major General Ali al-Anazi from the Borders Guards Command. "The strategy of approving this step is in its final stages," he was quoted as saying by Emirates newspaper Gulf News.

He denied reports that young Saudis had infiltrated the border to enter Iraq, calling them "baseless". "All infiltration attempts whether to come in or out of the Kingdom were made by Iraqi nationals," he said, and pointed out that the number of infiltrators or smugglers crossing the northern border has dropped significantly this year. This decrease, he said, was down to the tighter measures adopted by the border authorities, including the use of heat sensitive cameras to help detect anyone trying to smuggle across the border. Saudi police are reported to have arrested some 700 Iraqis trying to cross the border illegally in the first six months of the year alone.
Posted by: Steve || 11/15/2005 11:11 || Comments || Link || E-Mail|| [298 views] Top|| File under:
Bangladesh
BNP man hurt in Jessore blast -Six explosions in Chuadanga
Unidentified assailants hurled a bomb at the Abhaynagar unit BNP president, Farazi Motiar Rahman, in Jessore while he was on his way home at about 9:30pm Monday. Rahman was being taken to Khulna Medical College Hospital at the time of the filing of this report.

Meanwhile BDnews reports six bombs exploded in two separate incidents in Chuadanga Sunday night causing panic. No casualties were reported.
Local residents said two bombs exploded at Hatkhoalia of Alamdanga while four at Madhabpur Bazar. The Chuadanga superintendent of police confirmed that the explosions had occurred.
Posted by: Steve || 11/15/2005 11:25 || Comments || Link || E-Mail|| [296 views] Top|| File under:
Islamist outfit threatens to kill all Noakhali judges
An unknown Isamist outfit has threatened to kill all the judges in Noakhali including Deputy Commissioner (DC) Shahadat Hossain Majumadar.

The outfit Islami Ranojoddha in a letter sent to the DC office on the Sunday night stated it would terminate judges and magistrates in Noakhali including a former first class magistrate the district with grenade. The outfit denied its link with outlawed Islamist organisation JMB but claimed its operations commander Bangla Bhai stayed in the locality. It vowed to fight unto death to realise Islamic rule in the country.

The deputy commissioner and Superintendent of Police AKM Shahidur Rahman confirmed about the letter that did not bear any name and address.
Posted by: Steve || 11/15/2005 11:23 || Comments || Link || E-Mail|| [295 views] Top|| File under:
Assassin says he is member of suicide squad
Mamun Ali, who hurled a bomb which killed two judges in Jhalakathi yesterday, confessed before a magistrate that he is a member of the suicide squad of Jama'atul Mujahideen Bangladesh (JMB). The assassin in his early 30s said he had reached the scene early in the morning and walked up to the microbus immediately after it went there to pick up the judges. He hurled a bomb at the vehicle at 9:05am.

Mamun, son of Kamruzzaman who is a security guard of a private building owned by BNP lawmaker Nadim Mostafa at Binodpur near Rajshahi University, said he carried out the attack fully aware that death is inevitable as he joined the suicide squad. Mamun was also severely injured in the blast and gave the confessional statement before the first class magistrate of Barisal, Munim Hasan, at the Post-operative ward of Barisal Sher-e-Bangla Medical College Hospital at 12:55pm yesterday.

People pumped full of pain-killers tend to be chatty

Sources in the administration said his statement would be considered a declaration before death should he die from his injuries.

Mamun tried to detonate a bomb strapped on to his thighs while he was being taken to the hospital in an ambulance but the police foiled his attempt. He said he wore three trousers to cover it. He said he came to Jhalakathi from Rajshahi some 10 to 12 days ago on instruction of the high command. Karim, Moaz, and Rahim received him at the district bus terminal and took him to a rented house in Krishnakathi area in Jhalakathi town.

Mamun said he was briefed about the plan and the spot of the attack a day after and he started working on the execution of the plan. He admitted that the two bombs were sent from outside Jhalakathi but did not disclose how the bombs were sent and who sent them. Mamun, who sports long beard, said he kept his mentors informed of every step of the operation over mobile phone. He, however, did not divulge their identity.

If they got his phone, a check of the call log should do it

Law enforcers were preparing to move him to the Joint Interrogation Cell in Dhaka for questioning.

Mamun said he hails from Dasmari village of Matihar Police Station in Rajshahi. He studied up to class IX at Rajshahi Masjid Mission. He joined the JMB around four to five years ago and worked under the leadership of Mostafa, the JMB commander of Rajshahi region. He said he never met Abdur Rahman, who he said was the top leader of banned JMB.
Posted by: Steve || 11/15/2005 11:14 || Comments || Link || E-Mail|| [302 views] Top|| File under:
Caucasus/Russia/Central Asia
Explosion kills 1 at Russian police dorm
An explosion ripped through a police dormitory in St. Petersburg on Tuesday, killing a retired police officer, Russian news agencies reported.

Citing police and prosecutors, the Interfax and RIA-Novosti new agencies reported that the explosion occurred in 10th story apartment in the building and that its resident, a retired police officer, was thrown from a window by the force of the blast and killed. According to RIA-Novosti, police said there were no other casualties.

A district prosecutor, Andrei Stepantsov, said the blast was apparently caused by an explosive device but that authorities were having trouble getting through a locked door to investigate, Interfax reported. It quoted an unnamed police official as saying it could not have causes by natural gas because only electric stoves are used in the building.

But RIA-Novosti said police believed a gas canister could have blown up. It quoted an unidentified police official as saying neighbors had heard a loud bang and that the man was thrown from a window of his apartment.

Stepantsov said the man, identified as Renat Akhmedzyanov, had quit the St. Petersburg police force last year, Interfax reported. It quoted him as saying authorities believe Akhmedzyanov, who served two tours of duty in Chechnya, might have been trying to kill himself.
Posted by: Dan Darling || 11/15/2005 12:12 || Comments || Link || E-Mail|| [305 views] Top|| File under:
Chechen explosives expert captured
A high-class explosives expert who could be involved in planning possible terrorist attacks during parliamentary elections in Chechnya November 27 was detained in the North Caucasian republic, the Russian Interior Ministry said Monday. "Aslambek Chemtiyev was detained in an apartment in the Leninsky district of [the Chechen capital of] Grozny during a special operation Sunday," a ministry spokesman said. "The detainee is a high-class explosives expert." He was reportedly trained by warlord Khattab, the spokesman said.
Posted by: Dan Darling || 11/15/2005 12:11 || Comments || Link || E-Mail|| [308 views] Top|| File under:
Europe
Yeslam bin Laden testifies in French probe
A half brother of al Qaeda leader Osama bin Laden has testified before a French judge in connection with an inquiry into money laundering, judicial sources said on Tuesday.

French judge Renaud Van Ruymbeke interviewed Yeslam bin Laden on Monday as a witness in his probe into allegations he had been in contact with the al Qaeda leader as late as 2000, a year before the Sept. 11 attacks on the United States.

As part of his investigation, Van Ruymbeke has already searched properties in France belonging to Yeslam bin Laden, who says he has not had any contact with his half brother -- who tops the United States' most-wanted list -- for some 20 years.

Jean-Charles Brisard, a private investigator working with lawyers representing families of Sept. 11 victims, told an earlier hearing $300 million had been transferred to Pakistan in 2000 from a Swiss account linked to Yeslam bin Laden.

The judge, who questioned Yeslam bin Laden about the money on Monday, asked the Swiss judicial authorities about the transfer or the Swiss holdings of Yeslam bin Laden a year ago but has yet to receive any response.

The European Union and Switzerland last year signed several deals, including one to fight fraud which guarantees full judicial cooperation and administrative assistance on fraud cases, smuggling and money laundering.
Posted by: Dan Darling || 11/15/2005 11:58 || Comments || Link || E-Mail|| [303 views] Top|| File under:
Spain probes 'secret CIA flights'
Spain is launching an investigation into claims that CIA planes carrying terror suspects made secret stopovers on Spanish soil. Interior Minister Jose Antonio Alonso made the announcement on Spanish television on Tuesday. He said that if proven, such activities could damage relations between the Spanish and US governments.

According to Spanish press reports, the CIA is suspected of having used Majorca for such prisoner transfers. "If it were confirmed as true, we would, of course, be looking at very serious cases," Mr Alonso told the private channel Telecinco.

The suspect flights - 10 in total - came to light in a report submitted by Spain's Civil Guard to the prosecutor's office of the Balearics Supreme Court in June, Spain's El Pais newspaper reported. The first flight allegedly landed in Palma, on the island of Majorca, on 22 January 2004.

Meanwhile, members of the European Parliament have urged the European Commission to investigate claims that the CIA used prisons in eastern Europe for the interrogation of terror suspects.
Posted by: Steve || 11/15/2005 08:49 || Comments || Link || E-Mail|| [302 views] Top|| File under:
Frankenfadeh: State of Emergency to Be Extended
I've now officially lost track of how long this nonsense has been going on. Is it Day 16? 17? 18?
France's Cabinet on Monday approved a bill to extend the country's state of emergency for three months to crack down on a wave of arson attacks and riots, the government said. The government declared a 12-day state of emergency Wednesday, empowering regions to impose curfews and conduct house searches. The measures were set to expire next Sunday if not extended. The bill to prolong the state of emergency must now go before parliament. "It's a measure of protection and precaution," President Jacques Chirac said at a Cabinet meeting, quoted by government spokesman Jean-Francois Cope. "It's a strictly temporary measure that will only be used where it is strictly necessary."

Speaking earlier on Europe-1 radio, Cope said the bill would leave open the possibility of ending the state of emergency if order is restored. "I think that given all that has just happened, it is important for regional officials to have the means to act during a period that is limited, but long enough to ensure the serious attacks on public order that we have seen in the past days don't happen again," he said.
Posted by: Fred || 11/15/2005 00:00 || Comments || Link || E-Mail|| [295 views] Top|| File under:
Iraq
U.S. created al-Zarqawi myth
By JENNIFER SCHULTZ
UPI Correspondent

WASHINGTON, Nov. 10 (UPI) -- The United States created the myth around Iraq insurgency leader Abu Musab al-Zarqawi and reality followed, terrorism expert Loretta Napoleoni said.

Al-Zarqawi was born Ahmad Fadil al-Khalayleh in October 1966 in the crime and poverty-ridden Jordanian city of Zarqa. But his myth was born Feb. 5, 2003, when then-Secretary of State Colin Powell presented to the United Nations the case for war with Iraq.

Napoleoni, the author of "Insurgent Iraq," told reporters last week that Powell's argument falsely exploited Zarqawi to prove a link between then-Iraqi President Saddam Hussein and al-Qaida. She said that through fabrications of Zarqawi's status, influence and connections "the myth became the reality" -- a self-fulfilling prophecy.

"He became what we wanted him to be. We put him there, not the jihadists," Napoleoni said.
Posted by: willtotruth || 11/15/2005 18:07 || Comments || Link || E-Mail|| [398 views] Top|| File under:
Iraqi interior minister sez Zarqawi planning to broader the battlefield
Iraq's interior minister says he knows of two more strikes planned by al Qaeda in Iraq and that he believes foreign fighters are training in Iraq to carry out terror operations abroad.

Interior Minister Bayan Jabur told ABC News in an exclusive interview that his police forces have developed information that Abu Musab al-Zaraqawi's group, al Qaeda in Iraq, plans to carry out terror operations against U.S. citizens or the U.S. Embassy in Yemen and against an unspecified target in Egypt.

"I have knowledge from someone we captured that they are planning to do something in Egypt or also in Yemen against the American people or American Embassy 
 American targets," he said. Jabur speaks good, but not perfect, English.

Jabur also says he believes al Qaeda in Iraq is training foreigners in Iraq to conduct terror operations abroad. "In my office I have many passports, even French," he said, referring to documents obtained by Iraqi authorities.

"They are French but they are from Arabic region originally Arabic they are entering Iraq — one from Azerbaijan and one from come from South Africa, many from India from Pakistan," he added. "I don't want to mention all the names of the countries, they are originally Muslims but they are European IDs and they entering Iraq."

Jabur then opened up the safe behind his desk, pulled out a stack of passports and handed them to one of his top commanders who laid them on a table. He said all the passports were marked with a Damascus, Syria, entry stamp but were "captured" in Iraq. He did not say whether the individual associated with the passports had been captured or detained.

Responding to the claim that foreigners are training in Iraq for operations in other countries, U.S. military spokesman Lt. Col. Steve Boylan said, "it would stand to reason that is a possibility and we are here to prevent Iraq from becoming the next training ground for global terrorism."

Jabur also said he has information that Zarqawi had been injured.

"I have knowledge that three months ago he was in (the western city of) Ramadi then he escaped from al-Ramadi after he was injured in Ramadi," he said.

He went on to say that he believes Zarqawi is now either in Iraq's Euphrates River valley or in northern Iraq. He said that even if Zarqawi is killed or captured al Qaeda's operations in Iraq would not end.

Jabur also said that his police force needs to double in size from 111,000 to 250,000 officers before it will be able to secure Iraq.
Posted by: Dan Darling || 11/15/2005 11:51 || Comments || Link || E-Mail|| [328 views] Top|| File under:
Colin Powell's Tape Shows Iraqis 'Evacuating' WMDs
Bush officials have done such a poor job defending themselves against charges they lied about Iraq's weapons of mass destruction that even their supporters seem to have forgotten about some of the most compelling WMD evidence. Former Secretary of State Colin Powell, for instance, keeps apologizing for his speech to the United Nations on the eve of the Iraq war. But at least one chilling bit of evidence he introduced there has never been refuted.

Here's how Powell introduced his case on Feb. 5, 2003:

POWELL: Let me begin by playing a tape for you. What you're about to hear is a conversation that my government monitored. It takes place on November 26 [2002], on the day before United Nations teams resumed inspections in Iraq. The conversation involves two senior officers, a colonel and a brigadier general, from Iraq's elite military unit, the Republican Guard.


TAPE TRANSCRIPT:

IRAQI COLONEL : About this committee that is coming with [U.N. nuclear weapons inspector] Mohamed ElBaradei.

IRAQI GENERAL : Yeah, yeah.

COL: We have this modified vehicle. What do we say if one of them sees it?

GEN: You didn't get a modified... You don't have a modified...

COL: By God, I have one.

GEN: Which? From the workshop...?

COL: From the al-Kindi Company

GEN: Yeah, yeah. I'll come to you in the morning. I have some comments. I'm worried you all have something left.

COL: We evacuated everything. We don't have anything left. [END OF POWELL TAPE EXCERPT]

What type of "modified vehicle" do Iraq war critics think Saddam's general was worried about? A souped-up 1967 Mustang?

And what, pray tell, do they think Saddam's colonel was referring to when he said, "We evacuated everything. We don't have anything left"?


Yes, and all those truck convoys headed into Syria. Everyone seems to have forgotten about those as well.
Posted by: Steve || 11/15/2005 09:57 || Comments || Link || E-Mail|| [546 views] Top|| File under:
And another one gets (officially) nabbed
Coalition Forces captured Hamid Sharki

a lawyer?

Shadid, the leader of the New Ba'ath Party in Diyala Province, during a patrol November 9th.


Released a week later - must mean his intel value has been exploited. Look for a follow-up announcement next week?


Coalition members apprehended Shadid along with physical evidence at his home. Shadid is a former member of the Ba'ath Party in Diyala Province and is suspected of being responsible for all anti-Iraqi forces Ba'ath Party activities in that area. Shadid's capture is a major achievement for Coalition Forces as they believe he can provide crucial information on the whereabouts of former Staff General Jamal Karki, a suspected Ba'athist insurgent, and Abd-al-Baqi al-Saadun, who has been a fugitive since the fall of the Saddam Hussein regime in 2003.

As the former Ba'ath Party Regional Chairman of Diyala Province and Regional Chairman of Southern Iraq, al Saadun is wanted for crimes against humanity committed during the 1999 Shi'ite uprising. Al-Saadun has remained a key leader within the Iraqi insurgency, recruiting and financing foreign terrorists in eastern and central Iraq. Al-Saadun also actively coordinated, financed and directed attacks against Iraqi police and civilians in Nasiriyah, Basrah and Diyala provinces. It is believed that Saadun finances insurgent activities with money stolen from the people of Iraq during the Saddam regime and that Shadid may be an accomplice. Coalition Forces will continue their pursuit of al-Saadun and Karki and view Shadid's capture as a step closer to their apprehension. Up to one million U.S. Dollars is being offered to capture or kill Abd-al-Baqi al-Saadun.
Posted by: Glenmore || 11/15/2005 09:09 || Comments || Link || E-Mail|| [317 views] Top|| File under:
Operation Steel Curtain kills 50 near Syrian border
Update on story posted yesterday by ed. EFL



U.S. and Iraqi troops launched a dawn assault Monday on another town near the Syrian border and killed 50 terrorists insurgents, a U.S. statement said, while the interior ministry reported that a car bomb detonated outside a gate leading into the fortified Green Zone in central Baghdad, killing two South Africans.

Operation Steel Curtain entered a new phase when U.S. and Iraqi forces moved into the Euphrates River valley town of Obeidi, about 185 miles west of Baghdad. Troops had successfully cleared the old part of the town and were now moving into the other half, the statement said. "Approximately 50 terrorists insurgents are estimated to have been killed in sporadic but heavy fighting. The combined force of Iraqi army and coalition forces has encountered at least six mines and improvised bomb," the statement said. "A suspected car bomb placed in the advance of Iraqi Forces was engaged with a round from an M1A1 tank. The blast from the tank initiated a secondary explosion powerful enough to throw the car onto the roof of a nearby building," it added

The troops assigned to the 2nd Marine Division have already fought their way through two neighboring towns, Husaybah and Karabilah. U.S. forces believe the border towns have been an entry point for terrorists insurgent fighters and weapons into Iraq.

U.S. commanders have said offensives, especially those in the western province of Anbar near the Syrian border, are aimed at encouraging Sunni Arabs to vote in the Dec. 15 parliamentary elections without fear of intimidation by insurgents opposed to the political process. However, several major Sunni Arab political groups insisted Sunday that such operations risk keeping Sunni turnout low because civilians are displaced by the fighting or they will be too frightened to venture out to the polls.

Some alleged the Shiite-led government was intentionally carrying out operations northeast of Baghdad to discourage Sunni Arabs from voting — a charge that Iraqi officials have denied. "We strongly condemn the military operations and demand that they are halted immediately," Saleh al-Mutlaq of the Sunni National Dialogue Front told reporters. "We demand that the United Nations, the Arab League and humanitarian organizations stop these massacres."

Ayad al-Izi, a member of the largest Sunni Arab party, charged that raids by the Interior Ministry in religiously mixed Diyala province were politically motivated to cow Sunnis. "Such practices are aimed at foiling the political process in the country and they ignite the strife in such areas," said al-Izi of the Iraqi Islamic Party.


Posted by: Jackal || 11/15/2005 00:00 || Comments || Link || E-Mail|| [296 views] Top|| File under:
Saddam trial lawyer flees Iraq
"Wingtips, don't fail me now!"

A lawyer representing two of Saddam Hussein's co-defendants has fled Iraq and is seeking asylum in Qatar following an attempt on his life. Thamer Hamoud al-Khuzaie, who represents Taha Yassin Ramadan and Barzan Ibrahim al-Tikriti, both of whom are being tried along with Saddam for crimes against humanity, said in a letter to the Amir of Qatar that his life was under constant threat.
Posted by: Fred || 11/15/2005 00:00 || Comments || Link || E-Mail|| [291 views] Top|| File under:
U.S. Operation Near Syria Kills 37
U.S. and Iraqi troops trying to stem the flow of insurgent fighters across the Syrian border launched a dawn assault Monday on another border town, killing a reported 37 insurgents. Operation Steel Curtain entered a new phase Monday when U.S. and Iraqi forces moved into the Euphrates River valley town of Obeidi, 185 miles west of Baghdad. "Five targets were struck by coalition air strikes resulting in an estimated 37 insurgents killed. The insurgents were engaging coalition forces with small arms fire at the time of the strikes," a U.S. military statement said. "Preliminary reports indicate an estimated 25 insurgents have already been captured and are currently detained." The troops assigned to the 2nd Marine Division have already fought their way through two neighboring towns, Husaybah and Karabilah. U.S. forces believe the border towns have been an entry point for insurgent fighters and weapons into Iraq.
Posted by: Fred || 11/15/2005 00:00 || Comments || Link || E-Mail|| [281 views] Top|| File under:
Israel-Palestine-Jordan
Senior Jordian security, religious advisors resign
Eleven top Jordanian officials, including the kingdom's national security adviser, resigned Tuesday in the wake of last week's triple hotel bombings, state-run TV announced. Also, a fourth American died from wounds suffered in the attacks, a U.S. Embassy official said.

Jordan also introduced strict security measures aimed at foreigners and said it was drafting the country's first anti-terror specific legislation to prevent more such attacks.

King Abdullah II appointed Marouf al-Bakhit, Amman's ambassador to
Israel, to replace outgoing security chief Saad Kheir, a former head of Jordan's intelligence department.

No details were given for the resignation of Kheir and 10 others, including prominent religious advisers to Abdullah, but a limited shake-up had been expected.

The moves came as more details emerged about the 35-year-old Iraqi woman who failed in her bid to blow herself up in an Amman hotel, with friends saying she had three brothers killed by U.S. forces.
Posted by: Dan Darling || 11/15/2005 15:22 || Comments || Link || E-Mail|| [298 views] Top|| File under:
Jordanian Muslim Brotherhood complains about crackdown
Jordan's mainstream Muslim Brotherhood urged authorities on Tuesday to increase civil liberties, saying any clampdown after triple suicide bombings would only fuel religious extremism. Abdul Majid Thunaibat said the suicide bombers who killed 54 mostly Jordanian people on Wednesday were a product of a militancy flourishing in a climate of despair, disaffection and domestic repression which worsened in the region after the 2003 U.S.-led invasion of Iraq. "The way to counter extremist views is to allow more freedoms," said Thunaibat, whose party is the largest organized political movement in the kingdom and has borne the brunt of an erosion of civil liberties in recent years that rights groups say has suppressed dissent in workers' unions and mosques.

Jordan's monarch said after the bombings the country would not turn into a police state but officials have privately warned that sweeping anti-terror legislation being discussed after the attacks could infringe even further the right of expression. Thunaibat whose political arm, the Islamic Action Front, is active in parliament, warned a heavy-handed stance by security could backfire. "The situation which the Middle East is going through is the one in which these extremist views have found fertile ground 
 and so undisciplined security handling will not solve the situation 
 it will only complicate things," he added.

Thunaibat foresaw extremists gaining the upper hand from rising popular resentment and social tensions aggravated by undemocratic practices in most Arab states. "These totalitarian repressive regimes along with the American occupation of Iraq and confiscation of public freedoms and the crackdown on moderate Islamist movements are reasons behind the emergence of this extremist phenomenon," he said.

Thunaibat urged an end to a ban on its preachers delivering sermons that has been in place since a crackdown after a 1994 peace treaty with Israel when clerics and imams were accused of violating a law that bars unlicensed mosque sermons. "We should give a chance for Islamic scholars who hold moderate views to explain the teachings of tolerant Islam to combat the phenomenon of extremism," Thunaibat said. This would prevent mosques being taken by religious extremists, said Thunaibat, whose movement piously renounces violence.

The government has also put behind bars clerics who turn mosque halls into "political meeting rooms" to incite attacks on the government's pro-Western policies and whip up anti-U.S. sentiment that could encourage violence. Jordan's climate of political liberalization before dissent was suppressed in the mid-nineties after protests over the peace treaty with Israel had brought the country stability. "The moderate Islamist movement has long been a safety valve against extremist ideas. If people are not allowed to vent their feelings they fall prey to extremist groups," Thunaibat said.
Posted by: Dan Darling || 11/15/2005 11:56 || Comments || Link || E-Mail|| [287 views] Top|| File under:
Would-Be Bomber's Brothers Killed in Iraq
The Iraqi woman who failed in her bid to blow herself up in an Amman hotel had three brothers killed by U.S. forces, friends of the woman said Tuesday. In a response to the bombings, Jordanian officials unveiled tough new anti-terror measures. The killings of Sajida Mubarak al-Rishawi's three brothers in Iraq's volatile Anbar province is being considered as a possible motivation behind her bid to take part in last week's triple bombings, which killed 60 people, including her husband and two Iraqi bombers.

Friends of al-Rishawi, who comes from Anbar's provincial capital of Ramadi, told The Associated Press that three of her brothers were killed by U.S. forces. Thamir al-Rishawi, regarded as a known member of an al-Qaida in Iraq terror cell operating in Anbar, was killed during the April 2004 U.S. operations in Fallujah when an air-to-ground missile hit his pickup. Two other brothers, Ammar and Yassir, were killed in two separate attacks against U.S. troops in Ramadi, said the two friends, who declined to be identified further because they feared retribution from insurgent forces.

Police arrested the would-be bomber Sunday in a safe house in western Amman after the al-Qaida in Iraq terror group issued an Internet statement saying a woman was among the four Iraqi attackers. Al-Rishawi revealed no motive in a televised confession Sunday for trying to bomb the Radisson SAS hotel, saying only that she was brought to Jordan from Iraq by her husband, who fitted her with an explosives belt and told her it would be used in a suicide bombing attack. Jordanian intelligence officials say their interrogation of al-Rishawi, which could last for about a month before she is eventually charged, has been going slowly, with few details emerging of her motivation behind taking part in the plot. She could face the death penalty if convicted of conspiring to carry out a terrorist attack that killed people and possessing explosives with the aim of using them illegally, according to a senior security official close to the interrogation.

Al-Rishawi said in her confession that she wanted to join her husband in attacking the Radisson, but her bomb - packed with 22 pounds of powerful RDX explosives and ball-bearings - malfunctioned. Her husband, identified as Ali Hussein Ali al-Shamari, managed to detonate his bomb and killed more than 20 people attending a Jordanian-Palestinian wedding reception.

In a bid to stop further foreign militants operating covertly in Jordan, Interior Minister Awni Yirfas announced new regulations Tuesday demanding all Jordanians notify authorities within 48 hours of any non-Jordanian renting an apartment or house. "Violators of this regulation will face legal ramifications," Yirfas said without elaborating. Authorities will demand Jordanians provide the names, nationalities and passport details of any foreigner renting a property in the kingdom.

In a further response to the hotel bombings, Jordan has begun drafting tough new anti-terrorism laws, the country's first that specifically target terror crimes, a top Interior Ministry official said. The draft law, which will likely be ready for parliament debate early next year, will let Jordanian authorities hold any suspect for questioning indefinitely. While Jordanian security forces already wield far-reaching powers to arrest and hold suspects, the proposed laws will be the country's first specifically designed to counter terrorism and further strengthen the government's control over security-related matters. The new anti-terror law will propose issuing penalties on "those who would expose the lives and properties of citizens to danger inside and outside the country." Anyone condoning or justifying terror actions or supporting them financially will also face penalties under the proposed law, the official added.

The two other targeted hotels - the Grand Hyatt and Days Inn - were bombed by Iraqis Safaa Mohammed Ali and Rawad Jassem Mohammed, both 23, Jordan officials said. The U.S. military command in Iraq said American troops had detained an Iraqi of the same name as one of the bombers, Safaa Mohammed Ali, during operations in Fallujah in November 2004, but released him after two weeks because there was no "compelling evidence" that he posed a security threat. The American military could not confirm that the man it arrested was among the three Amman hotel bombers. Police believe al-Rishawi may provide vital clues to al-Qaida in Iraq and possibly al-Zarqawi's whereabouts. Authorities also believe more people helped arrange the attacks, but it was unclear if they were among 12 suspects under arrest.
Posted by: Steve || 11/15/2005 09:17 || Comments || Link || E-Mail|| [497 views] Top|| File under:
DEBKA: Al Qaeda deliberately targeted the Palestinian Authority
This is coming out in Jordan's advancing probe of the bombing attacks on three Amman hotels last Wednesday. The inquiry received a huge boost with the capture of the failed woman bomber. Altogether 27 Palestinians were reported killed out of the 57, 17 from the same West Bank village of Silet al-Daher east of Tulkarm.

The Radisson was selected, according to our sources, because a Palestinian wedding party there was the opportunity for a mass-casualty strike on similar lines to the Passover Seder massacre of 17 Israelis at Netanya's Park Hotel in March 2002. The attack on the Grand Hyatt struck the lobby where a group of senior Palestinian, Jordanian and Saudi intelligence officers were communing secretly and wiped out the entire group. Riyadh and Amman have not identified their officers.

The Palestinians were Maj-General Bashir Nafeh, head of Palestinian military intelligence on the West Bank and Abed A-Lon a senior facilitator between the PA and Western intelligence. Palestinians were also hit at the Days Inn hotel.

The arrest of Sajid Mubarak Atrous al-Rishawi, whose confession to being the fourth bomber was aired by Jordanian TV Sunday night, presents the Jordanian inquiry with a chance to find out how the clandestine intelligence meeting reached al Qaeda's ears.
Posted by: Steve || 11/15/2005 09:00 || Comments || Link || E-Mail|| [313 views] Top|| File under:
Israeli troops kill Hamas leader
Israeli occupation troops have shot dead two resistance fighters, including a senior Hamas leader in the West Bank town of Nablus. More than a dozen explosions and several exchanges of fire were heard as soldiers in 15 Jeeps raided an eastern part of the city, witnesses said.


"Alright, men! Into the jeeps! We're raiding Nablus tonight!"
"Hurrah!"

During the raid, troops killed Amjan al-Hinawi, 34, Aljazeera's correspondent reported. Al-Hinawi was a commander in Hamas's military wing, the Izz al-Din al-Qassam Brigades. Hamas has vowed to avenge the killing.


"Revenge! We must have Dire Revenge™!"

The correspondent reported that troops surrounded the home of al-Hinawi and ordered his family out before killing him.


"Everybody out so we can kill Pop!"
"Oh, sir! I beg you! Don't kill Pop!"

Witnesses said al-Hinawi had been shot in the head at close range. Another report stated that while most members came out of the house, al-Hanawi refused and tried to escape.


"You'll never take me alive, coppers!"
"Hokay! Go get him, Moshe!"

He was shot as he tried to climb a fence, a report from the Associated Press said.


"You on the fence! Stop or I'll [BANG!] shoot!"
"Aaaaiiieee! Rosebud!"

The neighbours said that army dogs attacked several family members.


"N-n-n-n-nice doggy! Hey! Get this beast offa me!"

The army said it was investigating the reports.


"We'll get back to you on that!"

But military officials confirmed there had been an arrest raid in Nablus overnight, and that one person opened fire on troops and tried to escape before being shot. The unidentified officials did not identify the target of the raid, during which eight Palestinians were detained.


"Into the paddy wagon wit' yez!"
"There's a corpse in there!"

Meanwhile, Israeli troops in more than 20 military vehicles, backed by helicopters, have raided the town of al-Zababda, east of Jenin city. They are surrounding a hostel where students of the Arab-American University reside.


"Yo ho ho! We are jolly students!
"Students studying stuff!...
"Say! What's that noise outside?"
"Drop the beer steins and come out witcher hands up!"

The Israeli army, claiming the Arab-American University building in Jenin hosted Islamic Jihad activists, has opened fire on the hostel.


"We are jolly activists!
"Activists plotting stuff..."
[KABANG!]

Israeli helicopters hovered over the area at a low altitude, while soldiers, using loudspeakers, called on those inside to turn themselves in, reported Aljazeera correspondent Ali al-Sumodi.


"I repeat: Come out witcher hands up! Or you're really gonna get it!"

Troops fired on stone-throwing youths with bullets and rubber bullets, wounding two Palestinians, he said.


"Oooch! Owwwww! My elbow!"
"Help! Help! They're lacerating me!"

In the Gaza Strip, a member of the al-Nasir Salah al-Din Brigades, of the Popular Resistance Committees, was killed by Israeli gunfire on Monday.


[BANG! BANG! BANGETY BANG!]
"Aaaaaiiiiieeee! Rosebud!"

Two others were injured when the troops opened fire on the men near the al-Buraij refugee camp east of Gaza City, the movement said.


[BANG! BANG! BANGETY BANG!]
"Ooooowww!"
"Oh, Mahmoud! That hadda hurt!"

Also on Monday, about 20 Israeli military vehicles raided the city of Tulkarim and refugee camp in the northern West Bank and arrested two Palestinians, Aljazeera reported.
Posted by: Fred || 11/15/2005 00:00 || Comments || Link || E-Mail|| [381 views] Top|| File under:
Science & Technology
"Who? Never heard of him"
Purdue University is distancing itself from Noshir Gowadia, an engineer being held without bond in federal custody in Hawaii. Gowadia, who helped design the B-2 stealth bomber, was indicted last week on federal charges that allege the 61-year-old transmitted "national defense information" and exported "classified technical data related to defense articles to foreign persons." The former Northrop Corp. employee also spent time in Indiana, as a visiting professor at Purdue last spring.

"He is not a Purdue employee -- never has been a Purdue employee," university spokeswoman Jeanne Norberg said.

Gowadia, who was in talks with Purdue to collaborate on a portion of a $1.1 million Department of Defense grant, could face 60 years in prison if found guilty. Norberg said Gowadia had rented lab time at Zucrow Laboratories near the Purdue University Airport to test propulsion devices, and also worked as a consultant for a number of other universities, including the University of Alabama at Tuscaloosa and Georgia Tech. "Purdue being a leader in aeronautical and astronautical engineering (makes it) a place where someone like him would come to do consulting work," Norberg said.

Gowadia apparently adapted a course he had taught at another university and offered his services for free to Purdue, teaching 12 graduate students. Gowadia's engineering contract business, N.S. Gowadia Inc., reportedly brought in $750,000 in gross receipts between 1999 and 2003, but prosecutors allege that his income was much higher.

Had the contract on the Purdue defense grant moved forward, Gowadia would have received $150,000 as a subcontractor on a proposal that would adapt similar stealth technologies for commercial jets. "The ink had not dried on that when he was arrested," said Norberg, referring to the contract. The project, she said, has been put on hold and all information about Purdue's contact with the accused has been forwarded to the proper authorities. "As far as we know, we have nothing confidential here, but we wanted to help the authorities collect the information they needed," Norberg said. "We're cooperating with the investigation."

In a statement he gave to the FBI on Oct. 14, Gowadia allegedly admitted he provided foreign countries with technological information. He allegedly told the FBI that he wanted to help the countries "further their self aircraft protection systems. At that time, I knew it was wrong, and I did it for the money." Later, however, Gowadia's son, Ashton, asserted that his father was not at fault and that the whole affair was a "misunderstanding." Gowadia pleaded not guilty Wednesday to all six counts, including accusations of violating the U.S. Arms Export Control Act.

Among other offenses, the FBI alleges that Gowadia faxed a proposal to develop infrared-suppression technology on military aircraft to an unspecified foreign country in 2003 and taught courses to foreigners in a second unnamed country in 1999 using "secret" information. Gowadia, who has been in custody about two weeks, is being represented by attorney, Chris Todd, who said a medical condition suffered by Gowadia necessitates the need for bail.

"He has been in detention for two weeks now, and he suffers from a genetic blood disease that requires uninterrupted rest," Todd said. "He needs that in order to effectively work with his counsel."

But on Thursday, U.S. District Judge Helen Gillmor denied a request to reconsider the no-bail order, saying Gowadia is a flight risk and most of the information he is accused of sharing is in his head. "He's portable and the information is portable," Gillmor said.

Norberg said Gowadia's connection to Purdue, in light of his consulting business, was not unusual. "It's not uncommon to use our labs," Norberg said. "That helps pay for the facility, and these people within their fields network with each other."
Posted by: DeotGuy || 11/15/2005 10:59 || Comments || Link || E-Mail|| [300 views] Top|| File under:
Little Bullets Lose Respect
November 15, 2005: The U.S. Army's cancellation of the XM8 (a replacement for the M16) reflects disenchantment with the 5.56mm round, more than anything else. While the 5.56mm bullet was OK when used in an automatic weapon, it is much less useful when you have so many troops who know how to shoot, and can hit targets just as easily with single shots. In addition to better shooting skills, the troops also have much better sights, both for day and night use. It's much more effective to fire less often, if you have troops who can do that and hit what they are shooting at with the first shot. Most American troops can.

Moreover, the 5.56mm round is less effective in urban fighting, where you often want to shoot through doors and walls. The 5.56mm round is not as effective at doing this as is the heavier 7.62mm bullet. And the troops have plenty of 7.62mm weapons available, in order to compare. There is the M240 medium machine-gun. While this 7.62mm weapon is usually mounted on vehicles, it is often taken off and used by infantry for street fighting. Lots of 1960s era 7.62mm M14 rifles have also been taken out of storage and distributed. While used mainly as sniper rifles, the snipers do other work on the battlefield as well, and the troops have been able to see that the heavier 7.62mm round does a better job of shooting through cinder block walls, and taking down bad guys with one shot. Too often, enemy troops require several 5.56mm bullets to put them out of action.

In a situation like that, it makes more sense to carry a heavier round. The question is, which one? The army has been experimenting with a 6.8mm round, but now some are demanding that the full size 7.62mm round be brought back. There are M16 type weapons that use the full size 7.62mm round (and the lower powered AK-47 7.62mm round). The new SOCOM SCAR rifle can quickly be adapted to using all of the above by swapping out the barrel and receiver. Could be that the army is going to wait and see what SOCOM decides to do.

The other big complaint about the M16 is it's sensitivity to fine dust, as found in Iraq and, to a lesser extent, Afghanistan. This stuff causes the rifle (and the light machine-gun version, the M243), to jam. Troops have to be cleaning these weapons constantly. Another problem with the M243 is that most of the ones in service are very old, and in need of a replacement (with new M243s, or a new weapon design.) The XM8 solved much of the "dust sensitivity" problem, but part of the problem was the smaller round. A decision on the army's new assault rifle will probably come sooner, rather than later, because the troops fighting in Iraq and Afghanistan are making a lot of Internet noise over the issue.
Posted by: Steve || 11/15/2005 09:54 || Comments || Link || E-Mail|| [742 views] Top|| File under:
Southeast Asia
Azahari's disciples still on the loose
Police chief Gen. Sutanto warned people on Wednesday to remain vigilant as disciples of master bombmaker Azahari bin Husin were still on the loose. Azahari, who was killed in a police raid last week, had trained several followers, many of whom had not been caught, which worries police investigators, Sutanto said in Jakarta. "His cohorts have already learned to make bombs, although not at a level of sophistication as Azahari," explained Sutanto, as quoted by Agence France Presse. He said the police had found a video showing Azahari teaching a group of people bombmaking skills.

Separately, Sutanto's aide Insp. Gen. I Made Mangku Pastika commented that the master bombmaker had trained at least 40 suicide bombers to carry out a series of terror attacks around Christmas time. The number of bombers was based on police findings after the raid on Azahari's rented house in the quiet town of Batu, East Java. The police discovered dozens of explosive devices at the house, Pastika said. "We have to always be on alert as these people are ready to die," said Pastika, the chief of the Bali Police, who was involved in the probe of the 2002 Kuta nightclub attacks, which killed over 200 people. Azahari's group -- as part of the Jamaah Islamiyah terror network -- have been blamed for that and a number of other high-profile terror attacks in the country. The most recent terror act attributed to his group was the triple suicide bombing in Bali six weeks ago. That attack, at three separate restaurants, killed 23 people.

Meanwhile, police officers continued the manhunt on Monday for Azahari's key accomplice Noordin Mohammad Top and other suspected terrorists. The Police antiterror squad, helped by local police units, tracked down members of the Azahari cells to the regencies of Trenggalek and Nganjuk in East Java, while in Malang, police worked with local government officials in scouring residential areas near Azahari's rented house. In addition to the manhunt, top police officers in East Java have also warned all police officers in the area to remain on high alert. Officers are also still looking for weapons caches after a tip by a former colleague of Azahari's -- Nurkosim. National Police spokesman Brig. Gen. Soenarko said in Jakarta the police were still questioning Nurkosim, in order to check whether he was mentally stable. Nurkosim is believed to have worked with Azahari, but has been in prison in Madiun, East Java since 2000 on charges of financial fraud.

Separately in Bandung, deputy chief of the National Police Comr. Gen. Adang Darajatun called on the public to revive an old security rule, which obliges anybody entering a community to report to the neighborhood unit head if he or she stays in respective neighborhood for over 24 hours. "Indonesia is vast and the police need people to help locate the terrorists," said Adang.

Meanwhile in Majalengka, West Java, relatives of alleged terrorist Muhammad Salik agreed to allow the government to keep Salik's body if would aid their investigation. Salik was believed to be one of the three Oct. 1 Bali suicide bombers. The family's lawyer, Emi Klanawidjaja, said they would not demand that the government return Salik's remains.
Posted by: Dan Darling || 11/15/2005 12:15 || Comments || Link || E-Mail|| [288 views] Top|| File under:
JI funding Philippines violence
he Jemaah Islamiah, a regional militant network linked with al Qaeda, has trained Muslim rebels in the Philippines and given funds to carry out attacks, a state prosecutor said on Tuesday, quoting testimony from a former rebel.

Emmanuel Velasco told reporters that the JI, blamed for a string of bombings in Indonesia, had taught bomb-making techniques to members of the Rajah Solaiman Movement, a radical Muslim convert group in the Philippines.

"The people who trained us in bomb-making are foreign members from JI," Velasco quoted Malik Alimuddin, a member of the Rajah Solaiman group, as saying in an eight-page sworn statement.

Velasco said Alimuddin, who was arrested last month, had agreed to become a government witness, linking other members of his group to bomb attacks in the country in February 2004 and this year.

Alimuddin's statement detailed his group's role in future terrorist plots in the Philippines, using Muslim converts to carry out the attacks.

He said the Jemaah Islamiah funnelled money into a bank account he was asked to open last year in the southern port city of Zamboanga.

Alimuddin was arrested last month along with seven members of the Rajah Solaiman Movement at a rebel hideout in Zamboanga City. They were charged with rebellion together with Ahmad Islam Santos, founder and leader of the Muslim convert group.

Authorities said a suspected Rajah Solaiman member had planted a bomb that caused a fire and sank a domestic ferry at the mouth of Manila bay in February 2004, killing more than 100 people -- the worst terrorist attack in the Philippines.

Alimuddin's group also helped carry out coordinated bombings in Manila and two southern cities on Valentine's Day this year that killed a dozen people and wounded about a hundred others, police said.
Posted by: Dan Darling || 11/15/2005 12:14 || Comments || Link || E-Mail|| [314 views] Top|| File under:
Filippino troops overrun Abu Sayyaf camp
Philippine troops have captured an al-Qaida-linked extremist group's camp, but bad weather has slowed down an offensive against fleeing Islamic militants that has cost the lives of at least four soldiers, the military said Tuesday.

Troops pursuing the Abu Sayyaf guerrillas reported they recovered ammunition for rockets, mortars and grenade launchers from the camp near Indanan on Jolo island late Monday, said Southern Command spokesman Col. Domingo Tutaan.

The military reported four marines have been killed and 12 other marines and 10 army soldiers wounded since a gunbattle erupted late Friday followed by sporadic clashes. There were no encounters reported Tuesday.

Tutaan said there were no confirmed casualties on the rebel side and no bodies were found at the camp, only bloodstained backpacks and personal belongings.

He said soldiers later destroyed several bunkers and trenches in the encampment.

Brig. Gen. Alexander Aleo, Jolo military commander, said heavy rains were affecting the offensive.

Aleo said the Abu Sayyaf gunmen were allegedly aided by followers of jailed former Muslim separatist leader Nur Misuari, who signed a peace accord with the government in 1996.

Armed forces spokesman Col. Tristan Kison told reporters in Manila that the dense jungle on Jolo, where visibility is often limited to 10 meters (yards), also is hampering the operation.

Social welfare officers reported hundreds of villagers have fled the fighting, in which a man and his wife were wounded by shrapnel, the only civilian casualties reported so far.
Posted by: Dan Darling || 11/15/2005 12:06 || Comments || Link || E-Mail|| [308 views] Top|| File under:
Australians to question Hambali's emissary
A KEY Jemaah Islamiah operative sent to Australia by captured terrorist leader Hambali to set up a terror cell has been questioned by Australian Federal Police investigating the activities of the Sydney and Melbourne terror suspects charged last week.
Two AFP officers flew to Kuala Lumpur in August to question Azman Hashim, the JI military expert who ran a paramilitary weapons training camp for Australians in the Blue Mountains.

Reports out of Malaysia have said that Hashim, who has been detained under Malaysia's Internal Security Act, had revealed that some Australians had trained in the camp in 2002.

The AFP yesterday said it could not comment.

Justice Minister Chris Ellison said yesterday two AFP counter-terrorism officers had recently questioned Hashim, but said no direct links had been established to the terrorism-related matters currently before the courts.

However, he said Hashim remained a "person of interest" in relation to other counter-terrorism matters.

It is understood that Hashim had already answered hundreds of questions posed by Australian authorities over the past year. But police wanted to question him more closely about some new developments. Hashim was sent by Hambali, the JI operations mastermind who was the link between JI and al-Qaeda - to establish a terror cell in Australia known as Mantiqi 4.

Terror expert and author of Inside al-Qaeda, Rohan Gunaratna, said Hashim was a "terrorist trainer".

"The fact that he has been detained demonstrates his importance," he said.

Dr Gunaratna said Hashim was very close to Hambali, and was a "very significant player who had an important role in building the JI infrastructure". Hambali was captured in Thailand in 2003 and is being held in an undisclosed location by US authorities. Australian authorities have been unable to interview him. Hashim is believed to have arrived in Australia in 1998 and and lived on Sydney's northern beaches. He allegedly used false documents to obtain work in a factory making sliding doors.

A graduate of Camp Abu Bakar, a JI military training facility in the southern Philippines, Hashim set up the training camps teaching Australians guerilla warfare and weapons handling.

Hashim was arrested in Sandakan on February 28, 2003, shortly after he arrived back in Malaysia from Australia.

He has been held in the Kamunting detention camp in the town of Taiping ever since.

The news of the interviews come as Australia and Malaysia yesterday signed two treaties aimed at strengthening co-operation against terrorism and transnational crime. Senator Ellison and Malaysian Attorney-General Abdul Gani Patail signed an extradition treaty and another pact on mutual legal assistance on criminal matters.

Canberra has been keen to collaborate and share skills and information on terrorism and organised crime with Malaysia, in the hope the information will help in the hunt for the terrorists who move around the region and "co-locate" in both countries.
Posted by: Dan Darling || 11/15/2005 12:02 || Comments || Link || E-Mail|| [303 views] Top|| File under:
Former Abu Sayyaf members say the group is in cahoots w/ cops, journalists
Two former Abu Sayyaf members who turned state witnesses have revealed links between the terror group and some members of the press and police office in Mindanao and Manila, in confirmation of the allegations of the military.

In separate sworn statements, Malik Alimuddin alias "Malik" and Gappal Bannah alias "Boy Negro" confirmed earlier reports of the military that the Abu Sayyaf has the support of some members of the media and the police.

Gappal and Malik were arrested in connection with the Makati City bus bombing last February 14 and other terrorist activities in Mindanao but they were discharged from the cases in exchange for their turning state witnesses.

Government earlier issued a similar statement, saying some members of the media are suspected of backing the cause of some terror groups such as the Abu Sayyaf and the Communist Party of the Philippines (CPP).

Citing raw military intelligence reports, President Gloria Macapagal-Arroyo earlier named ABS-CBN television broadcaster Julius Babao as a supporter of the Abu Sayyaf after he allegedly provided the bail for Tyrone del Rosario Santos, also known as "Dawud", a member of a group of Islamic converts linked by the military to terror bombings.

Dawud is the brother of Hilarion Santos alias "Ahmed", leader of the Rajah Solaiman Movement (RSM) that is being linked to the Abu Sayyaf, Southeast Asian terror organization Jemaah Islamiyah (JI), and Osama bin Laden's al-Qaeda.

Dawud was arrested last March 22 and charged with illegal possession of explosives before a court in Alaminos, Pangasinan but he went into hiding after posting bail for his temporary liberty.

Gappal, who was among those who plotted the Valentine's Day bombing in Makati City in 2005, said in his extra-judicial confession that Sayyaf leader Khaddafy Janjalani told them the group's media contacts are helping them get good press in their "propaganda war" against the government.

"Maraming tumutulong sa amin na taga-media hindi lamang sa Mindanao kundi mismong Maynila, mga taga-dyaryo, telebisyon at radio. Ang mga taga-media na ito ay kanya (Janjalani) ring napapartehan sa mga perang kinikita ng ASG sa pangki-kidnap. Kaya pinagmalaki ni Janjalani na mabango kami sa press sa tulong na rin ng nasabing mga kontak sa media (Many members of the media in Mindanao and from Manila help us, from the newspapers, television and radio. The same members of the media get a cut from the money that the ASG gets from their kidnapping activities. That is why Janjalani boasts about his closeness to the press because of their contacts)," he said but did not name the "contacts".

Jainal Sali alias Abu Solaiman, one of the respondents in the rebellion charges filed by the Department of Justice (DOJ), was reportedly the one who gets in touch with the media contacts, supposedly to help them explain to the people the importance of establishing a Muslim state in Mindanao.

His testimony was corroborated by Malik in his sworn statement during a debriefing with 1st Lieutenant Leo Madarang of the Philippine Army on October 17 in Camp Aguinaldo.

"May mga myembro po ng media at iba pang kawad ng pulisya na nagbibigay ng proteksyon sa RSM at Abu Sayyaf. Ang mga supporters sa hanay ng media ay tumutulong sa mga kasapi ng RSM at ASG na nahuhuli ng mga awtoridad (There are members of the media and of the police who protect the RSM and ASG. The supporters from the media help out the RSM and ASG if they get caught)," Malik said.

Aside from the media, he said there were some police officers who are supportive of their cause and provide them protection, information and even guns and ammunitions. One of them was Police Officer 3 San Amdal, who eluded arrest during a raid of his hideout in Zamboanga City last October 26.

Also named respondents were Hannah Santos; Mursidi Balao; Ismael Idiris; Anne Añover; and Bodot Abdullah. They are currently detained at the Intelligence Service of the Armed Forces of the Philippines (Isafp) headquarters in Camp Aguinaldo. Authorities seized from their possession a map of Metro Manila, 49 rounds of anti-tank rockets, six blasting caps, four M16 rifle bullet clips, ammunition bandoleers, electrical tools, computers and subversive documents.

Malik said his role in the RSM was to identify those who would compose a planned terror attack and their respective roles. He was also charged with taking care of putting in a bank account money from contacts in Indonesia.

He said the group had been planning to launch an attack at the Makati City Regional Trial Court (RTC), which earlier convicted Indonesian and suspected JI leader Rohmat Abdurrahim and his Filipino cohorts Angelo Trinidad alias "Tapay," and Gamal Baharan alias "Abu Khalil" in connection with the Valentine's Day bus bombing in Makati that killed four people and wounded 60 others.

"He opened an account with Land Bank in Zamboanga under his name, but the account was being used to get funding from foreign sources. His role basically was to deposit, withdraw and deliver money to Ahmed," Malik's lawyer Raymund Palad said.

Sometime in October or before they were arrested, Malik withdrew P9,500 from the bank, supposedly for their every day expense. The money supposedly came from Indonesia.

Senior State Prosecutor Emmanuel Velasco, head of the Department of Justice Task Force on Rebellion, said government has already asked the Anti-Money Laundering Council (Amlac) to determine if there are other bank accounts being used by the group to put in force its terror activities.

When Malik was presented to Gonzalez, he was greeted by Bannah.

All 18 ASG and RSM suspects were arraigned for rebellion before the sala of Makati RTC Judge Encarnacion Moya last November 10.

Aside from Ahmed's group, also charged but are still at-large were Ahmed's brother Dawud; Janjalani, Amdal, Fatima Santos; Khalil Pareja alias "Rash" or "Raffy"; Pio De Vera, Abdul Kareem Ayeras, Omar Lavilla, and Mike Rueca alias "Britney" or "Ashty Dan."

Velasco said the accused violated Article 134 in relation to Article 135 of the Revised Penal Code for rebellion, a non-bailable offense, for allegedly advocating a separate and independent "Islamic State".

He said since 2000, the accused "rose publicly and took arms against the Philippine Government for purposes of removing from the allegiance to the government or its laws, the territory of the Republic of the Philippines."
Posted by: Dan Darling || 11/15/2005 11:55 || Comments || Link || E-Mail|| [312 views] Top|| File under:
Thai Villagers to Receive Weapons & Training
SOUTHERN UNREST: Villagers to get weapons training
Supreme Command plans to recruit 20,000 volunteers for new scheme. About 20,000 residents will be trained and armed in the three southernmost provinces enabling them to defend their villages and spy on the movements of insurgents in the restive region, commander General Ruangroj Mahasaranond said yesterday.

The project, under the supervision of the Supreme Command, will begin in December and is a combination of security training and job creation for residents who will be trained to develop weapons and spying skills, the commander said. The Southern Border Provinces Peace Building Command will recruit qualified males and females for the project and put them on the government's payroll, he said.

Thousands of residents in the deep South have been trained and armed as defence volunteers to protect their property. The government has issued weapons to them but many are not strong enough to provide sufficient security to their communities. Militants have stolen hundreds of these weapons in several attacks in recent months. Ruangroj said general defence volunteers had received inadequate training but the new project would offer better instruction and would include ongoing training after the course. The project is one of the government's efforts to contain violence, which erupted in the South and has killed more than 1,000 people since the beginning of last year.

Fresh violence broke out yesterday in Pattani where two people died and two were injured in separate shooting incidents, police said. Chom Phongsri, 40, and his wife Nilrat Phongsri, 35, were killed in their shop in Pattani's Yarang district at about 7am yesterday. A witness said three gunmen on a motorbike shot the husband then the wife when she went outside the couple's shop to find her husband.

Another incident in the same district took place some 30 minutes later as Daeng Jitkasem, 50, and Win Phetcharat, 48, were injured in a gun attack while riding a motorbike to work.

In neighbouring Narathiwat province, a Tambon Administration Organisation building in Rusoh district was set on fire on Sunday night.
Two security guards at the building said about four arsonists stormed into the building and tied them up before torching documents and the building. The building received minor damage as nearby residents helped extinguish the fire shortly after the arsonists fled.
This is one way to take on the problem... I hope it's not all that Thaksin has in mind, however. These people deserve far more than his pitiful response, thus far.
Posted by: .com || 11/15/2005 06:48 || Comments || Link || E-Mail|| [293 views] Top|| File under:
Syria-Lebanon-Iran
Sixth Terror Suspect Arrested
Beirut, 15 Nov. (AKI) - A Lebanese man, Hasan Mazlum, on Tuesday became the sixth person arrested in Lebanon over the last five days on supsicion of being involved in a wave of terrorist attacks that has recently bloodied the country. Authorities allege that Mazlum, together with five other suspects who were picked up last Thursday, is part of a "Syrian-Lebanese terror network", whose operations were coordinated by Colonel Jamaa Jamaa, a Syrian official who headed Damascus intelligence operations in Beirut until Syria's military withdrawal from Lebanon in April. Jamaa is considered Syria's second highest intelligence official in Lebanon after Rustum Ghazale who has been implicated by a UN investigator in the assassination of former Lebanese premier Rafik Hariri.

According to Lebanese judicial sources, Mazlum's name emerged during police interrogations of his five alleged accomplices - three Lebanese nationals Shaker Berjawi, Malek Muhammad, Khaled Dreik, and two Palestinians, Abu Hasan Ghazi a member of the pro-Syrian Sa'iqa' militia and Saad Lubani a Popular Front for the Liberation of Palestine - General Command militant.
Posted by: Steve || 11/15/2005 10:48 || Comments || Link || E-Mail|| [299 views] Top|| File under:
Syria and the Oil Shortage
November 15, 2005: As if Syrian President Bashir Asad hasn't got enough problems, what with trying to walk a fine line between reformist and conservative factions in the Baathist regime, trying to fend off UN pressure regarding Syrian involvement in the death of former Lebanese PM Rafic Hariri (which may reach right into his immediate family), and the ordinary, everyday trials and tribulations of being a dictator, what with the ever present threat of coups and assassination attempts, he now faces a serious economic problem – Syria is running out of oil.

While never one of the mega-petroleum producers, for most of the past 30 years Syria's daily output averaged about 600 thousand barrels. This was more than sufficient to provide for the country's internal petroleum consumption, for most of the period under 200,000 barrels a day, and brought in a substantial amount in foreign exchange, particularly since the local product is a relatively high quality light crude. This effectively subsidized the Syrian economy, while providing the Baathist regime with lots of extra cash. But for the last few years production has been declining, to just under 500 thousand barrels a day, while domestic consumption has been rising, probably topping 300,000 barrels a day in 2004.

The government has taken a number of steps to address the problem, converting oil fired electrical plants to operate on natural gas, subsidizing extensive exploration, and so forth. But with only about 2.5 billion in proven reserves and rising consumption, the country is likely to become a net importer of oil within five years or so. What keeps the Baath Party afloat in Syria is money, and most of the cash comes from Syrias small oil reserves. When the oil fades away, so does another pillar of support for the government.
Posted by: Steve || 11/15/2005 09:47 || Comments || Link || E-Mail|| [303 views] Top|| File under:
Afghanistan-Pak-India
Indian troops storm siege hotel
SRINAGAR, Indian-controlled Kashmir (CNN) -- Police said they entered a hotel in Indian-controlled Kashmir where two gunmen had been holed up for 24 hours, killing one of the men and arresting the other. The siege in Srinigar ended Tuesday as suspected militants threw a grenade at a public rally 45 kilometers (30 miles) away in Tangmarg, injuring at least 21 people, according to wire reports.

The stand-off in the summer capital of Indian Kashmir began Monday when gunmen threw a grenade into a busy shopping area and then opened fire with assault rifles, police said, killing at least four people -- two civilians and two Indian paramilitary soldiers. Wounded in the attack were 16 others, at least 11 of them civilians and at least two Indian paramilitary soldiers. The gunmen then stormed into the hotel. There have been no claims of responsibility.

The hotel had no guests and staff fled from a side exit as police laid siege and exchanged gunfire with the militants through the night, The Associated Press reported. Jammu-Kashmir state police chief Gopal Sharma told The Associated Press the captured militant -- identified as Ejaz alias Abu Umana -- was from Faisalabad, Pakistan.
He slipped into Indian Kashmir after the October 8 earthquake in the region, Sharma said.

Just a simple, yet heavily armed, aid worker

India and Pakistan opened crossing points along the Line of Control that divides the disputed territory of Kashmir as a "humanitarian measure" to foster earthquake relief efforts.
Posted by: Steve || 11/15/2005 10:10 || Comments || Link || E-Mail|| [336 views] Top|| File under:
Indian soldiers help hunt rebels
India's federal government has sent soldiers and helicopters to the northern state of Bihar to hunt for Maoist rebels who attacked a prison. Nearly 400 inmates were freed by armed rebels who stormed the jail in the town of Jehanabad on Sunday night. About 1,000 rebels took part in the raid and subsequent battle with police. At least seven people were killed. Thousands have died in Maoist campaigns across central and southern India in the past 30 years.

Nearly 600 paramilitary soldiers and two air force helicopters have been despatched to help the Bihar administration hunt the rebels, India's federal interior ministry said on Tuesday. State officials said they had also asked for another 500 soldiers, currently engaged in providing security for elections in the state, to help in the operation.

Bihar Governor Buta Singh told reporters that the local police had failed to react to intelligence reports about an imminent rebel attack.
The chief of police of Jehanabad district had been suspended, he said.
"The most serious issue regarding the incident is that we had the information and despite that we could do nothing," he told a news conference in Patna.

Officials say at the time of the raid there were only about eight to 10 policemen on duty - many had been sent to guard polling stations, police said. Bihar's police chief, Ashish Ranjan Sinha, said police were also looking to free a number of inmates who the rebels had abducted. Most of those freed in Jehanabad were activists or supporters of the Maoists, officials said. They include rebel district commander Ajay Kanu.

The rebels also shot dead another prisoner, Binu Sharma, alias Bade Sharma, one of the commanders of Ranvir Sena, a banned upper caste private army. India's government believes that there may be 10,000 armed Maoist rebels in the country, correspondents say. Bihar, reputed to be India's most lawless state, is one of five states where Maoists are fighting for more rights for indigenous people.
Posted by: Steve || 11/15/2005 08:55 || Comments || Link || E-Mail|| [322 views] Top|| File under:
Mojaddadi accuses Pakistan of backing Taliban insurgency
The head of Afghanistan's reconciliation commission accused forces in Pakistan yesterday of propping up a deadly insurgency being waged in the name of loyalists of the Taliban government ousted four years ago.

The neighbouring country helped to create the fundamentalist Taliban in the early 1990s and elements in it were still providing militants with weapons to "destroy us", Sebghatullah Mojaddadi told reporters.

He was responding to a question about his reference at a national reconciliation conference Saturday to "foreign hands" he said were employing and equipping people to carry out attacks in Afghanistan.

"We have not seen any direct military interference except from our Pakistani brothers," said Mojaddadi, who briefly served as president in 1992.

"I don't know why they have not stopped their inhumane interference in Afghanistan so far," he said.

While Pakistan's President Pervez Musharraf might not be directly involved in supporting the militants, other groups such as the country's Inter Services Intelligence (ISI) agency and religious schools were, he said.

"Pakistan or its ISI have given them (militants) plans to implement in Afghanistan, have provided them with weapons and facilities and warned them if they do not do it they will be handed over to Americans as Al Qaeda," he said.

Pakistan was one of only three countries which officially recognised the Taliban's ultra-Islamic regime but it turned its back on the hardliners after they were ousted in a US-led invasion in late 2001 for not handing over Al Qaeda leader Osama bin Laden for the September 11 attacks.

Al Qaeda claimed responsibility for the September 11 attacks, which killed about 3,000 people.

Islamabad is now a key ally in Washington's "war on terror" which includes a force of nearly 20,000 US-led troops hunting down Al Qaeda and Taliban fighters in Afghanistan.

Some of the militants also fled across the border into Pakistan and Pakistan's military has rounded up scores of them.

But Mojaddadi said most of those arrested were Pakistanis and not Afghans.

Pakistan has said it deployed about 70,000 troops along the border with Afghanistan to stop militants from crossing into its rugged tribal region.

In a series of operations, Pakistani security forces destroyed hideouts and training camps of militants linked to Osama bin Laden's Al Qaeda network, officials said earlier.

Attacks linked to the Taliban insurgency have killed around 1,400 people, most of them militants, in Afghanistan this year - up from about 850 last year. – AFP
Posted by: john || 11/15/2005 05:56 || Comments || Link || E-Mail|| [381 views] Top|| File under:
Nato soldier among 3 killed by blasts in Kabul
At least three people, including one German soldier from the Nato-led peacekeepers, were killed in two car bomb attacks by Taleban fighters in Kabul yesterday. In the first attack, a man rammed his car into a patrol vehicle belonging to the International Security Assistance Force killing the soldier and himself. "It was a suicide attack," Mohammad Akbar, a senior commander for the area, told Reuters. "One ISAF soldier has been killed, two other ISAF along with three civilians have been wounded." General Mahboub Amiri, chief of the capital's rapid reaction police force, said the ISAF casualties were all German.

Shortly afterwards, a second car blast killed two civilians some 3km down the same road, witnesses said, adding that they heard a small explosion and gunfire a little later. A police office said this was also a suicide attack, and added that another two peacekeepers had been wounded. Witnesses said three civilians, including a small child, had been hurt. Abdul Samad, a Taleban spokesman, telephoned Reuters soon after the first car bomb to claim responsibility.
Posted by: Steve White || 11/15/2005 00:01 || Comments || Link || E-Mail|| [294 views] Top|| File under:
6 killed in blast at Karachi KFC
KARACHI - At least six people were killed and several were wounded in a blast outside an outlet of a US fast food chain in Pakistan's largest city Karachi, rescue workers said on Tuesday. "We have shifted six bodies from KFC (Kentucky Fried Chicken) to hospital on our ambulances," Muhammad Sabri, a senior official at Edhi Welfare Trust rescue group, told AFP.
Posted by: Steve White || 11/15/2005 00:00 || Comments || Link || E-Mail|| [298 views] Top|| File under:
Belated Veteran's Day Tribute
I received this link from my Father-in-Law, who was preparing to invade Japan when the war ended. My Dad flew 25 missions as a navigator in a B-24 out of England. My son was a Marine in the Anbar Province in Iraq last winter.

To them - and EVERYONE who fought for all of us, please go visit Before You Go. You'll note, there are protestors (misguided tho they may be) in the slide show....

Fred/Emily/Steve - can this go up tomorrow, please? And on Thanksgiving, Christmas, Memorial Day, Fourth of July, Labor Day, and Veteran's Day?
Posted by: Bobby || 11/15/2005 00:00 || Comments || Link || E-Mail|| [297 views] Top|| File under:
Who's in the News
98
[untagged]
Bookmark
E-Mail Me
The Classics
The O Club
Rantburg Store
The Bloids
The Never-ending Story
Thugburg
Gulf War I
The Way We Were
Bio
Merry-Go-Blog
Hair Through the Ages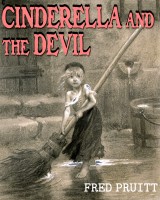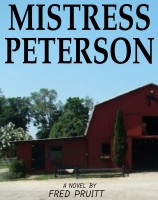 On Sale now!


A multi-volume chronology and reference guide set detailing three years of the Mexican Drug War between 2010 and 2012.

Rantburg.com and borderlandbeat.com correspondent and author Chris Covert presents his first non-fiction work detailing the drug and gang related violence in Mexico.

Chris gives us Mexican press dispatches of drug and gang war violence over three years, presented in a multi volume set intended to chronicle the death, violence and mayhem which has dominated Mexico for six years.
Click here for more information


Meet the Mods
In no particular order...


Steve White
Seafarious
Pappy
lotp
Scooter McGruder
john frum
tu3031
badanov
sherry
ryuge
GolfBravoUSMC
Bright Pebbles
trailing wife
Gloria
Fred
Besoeker
Glenmore
Frank G
3dc
Skidmark
Alaska Paul



Better than the average link...



Rantburg was assembled from recycled algorithms in the United States of America. No trees were destroyed in the production of this weblog. We did hurt some, though. Sorry.
3.230.154.129