Africa Horn
Rioters attack ethnic Somalis in Kenyan capital
[Reuters] Kenyan police fired tear gas to disperse rioters who attacked ethnic Somalis in the Nairobi district known as "Little Mogadishu" on Monday, hurling rocks and smashing windows after a weekend

kaboom

there killed nine people.

The violence coincided with the start of voter registration for a general election in March, adding to security concerns ahead of the first national polls since 2007 when a dispute over the results fuelled ethnic slaughter that killed more than 1,200 people and forced some 300,000 from their homes.

Angry mobs broke into Somali homes and shops in anger at Sunday's attack on a minibus which killed at least nine people in Nairobi's Eastleigh district which is dominated by Somali Kenyans and their ethnic kin who have fled fighting in Somalia.

Ethnic Somalis, some armed with machetes, fought back and hurled rocks at their attackers who responded with sling shots and stones. Paramilitary police fired volleys of teargas to prise the battling factions apart.

"We are trying to create a buffer zone so that people cannot cross over," Nairobi regional police commander Moses Ombati told

news hound

s, pointing to a road that he said formed a rough boundary between the two communities.

"These people are neighbors and business partners who need each other, so I don't think it will last long," he said.

Gangs of looters ran amok as the security forces fought to quell the violence. One Somali trader, who gave her name only as Hamdi for fear of reprisal attacks, said she was worried the unrest would spread throughout Eastleigh's rundown estates.

"I condemn anyone who carried out this heinous act," she said, referring to Sunday's

kaboom

. "It's affecting many innocent civilians and is causing the Somali community to be targeted."

Authorities have blamed Somali

bully boyz

and their sympathizers for grenade and gun attacks in Kenya since Nairobi sent soldiers into neighboring Somalia last year to drive out al-Shabaab



... the personification of Somali state failure...


rebels, an Islamist group with links to al Qaeda.

Attacks have intensified since Kenyan forces, fighting under an African Union


...a union consisting of 53 African states, most run by dictators of one flavor or another. The only all-African state not in the AU is Morocco. Established in 2002, the AU is the successor to the Organisation of African Unity (OAU), which was even less successful...


banner, and Somali government troops routed al-Shabaab from their last major urban bastion, the Somali port of Kismayu last month and forced the rebels to flee.

Two Kenyan soldiers were

rubbed out

in the eastern town of Garissa, which is a rear base for Kenya troops fighting in Somalia as part of the regional African Union force.
Posted by: Fred || 11/20/2012 00:00 || Comments || Link || E-Mail|| [336075 views] Top|| File under: al-Shabaab
Africa North
Algeria Army Kills Top Member of Qaida Branch
[An Nahar] The Algerian army has killed three Islamists in the restive Kabylie region, including Al-Qaeda in the Islamic Maghreb's top military commander, several Algerian newspapers reported on Monday.

Rabah Makhfi, 45, also known as Sheikh Nacer and considered AQMI leader Abdelmalik Droukdel
... aka Abdel Wadoud, was a regional leader of the GSPC for several years before becoming the group's supremo in 2004 following the death of then-leader Nabil Sahraoui. Under Abdel Wadoud's leadership the GSPC has sought to develop itself from a largely domestic entity into a larger player on the international terror stage. In September 2006 it was announced that the GSPC had joined forces with al-Qaeda and in January 2007 the group officially changed its name to the Al-Qaeda Organization in the Islamic Maghreb....
's right hand man, was among the three killed in Bejaia, 250 kilometers (155 miles) east of Algiers, on Friday, Arabic-language daily Ennahar reported.

His death has not been officially confirmed.

Makhfi joined Algeria's armed Islamists at the start of the civil war that broke out in the early 1990s, according to the same source.

A breakaway group of

hard boy

Islamists continued its operations after the conflict formally ended, and subscribed to Al-Qaeda's ideology in 2007 as the terror network's north African franchise led by Droukdel.

After a string of high-profile attacks, the army managed to severely curtail AQIM's operations, but it remains active in Kabylie, its heartland in eastern Algeria.

The group has been boosted by the turmoil in neighboring Mali that followed a coup there in March, with hardline Islamists occupying the country's northern region.

Posted by: Fred || 11/20/2012 00:00 || Comments || Link || E-Mail|| [336069 views] Top|| File under: al-Qaeda in North Africa
Bangladesh
Jamaat continues attacks on police
[Bangla Daily Star] At least 10 people including three

coppers

were maimed

in an attack by Islami Chhatra Shibir


... the student wing of the Jamaat-e-Islami Bangladesh...


activists in Narayanganj city yesterday as Jamaat-e-Islami
...The Islamic Society, founded in 1941 in Lahore by Maulana Sayyid Abul Ala Maududi, aka The Great Apostosizer. The Jamaat opposed the independence of Bangladesh but has operated an independent branch there since 1975. It maintains close ties with international Mohammedan groups such as the Moslem Brotherhood. the Taliban, and al-Qaeda. The Jamaat's objectives are the establishment of a pure Islamic state, governed by Sharia law. It is distinguished by its xenophobia, and its opposition to Westernization, capitalism, socialism, secularism, and liberalist social mores...
and its student wing Shibir continued resorting to violence in different areas of the country.

And police incarcerated
Youse'll never take me alive coppers!... [BANG!]... Ow!... I quit!
at least 117 Jamaat-Shibir activists in five districts including Dhaka on charge of attacking law enforcers and for vandalism.

Jamaat-Shibir men were found carrying haversacks during several attacks on the law enforcers in the last few days.

In Narayanganj, police yesterday saw that Shibir men were bringing out brick chips, sticks and kerosene from their haversacks during the attack, reports our correspondent.

The Shibir activists vandalised at least five vehicles and set fire to a police van in Rail Gate-2 area of the river port city.

None was, however, placed in durance vile
Yez got nuttin' on me, coppers! Nuttin'!
in this connection.

Police and witnesses said Shibir brought out two processions from Noor Masjid area and Old Court area in the city around 11:30am, demanding release of the incarcerated
Youse'll never take me alive coppers!... [BANG!]... Ow!... I quit!
top Jamaat leaders, who are now being tried on war crimes charges.

When the processions reached Rail Gate-2 area, Shibir men attacked on-duty police personnel with sticks and threw brick chips on them. They vandalised five vehicles including the police van carrying the officer-in-charge of Sadar Model Thana and set fire to it. The OC was also injured.

Police lobbed 10 teargas canisters and 20 rubber bullets to bring the situation under control.

Witnesses claimed that many Shibir activists were hiding in a BNP rally held in DIT commercial area in observance of the 48th birth anniversary of Senior Vice Chairman of the party Tarique Rahman
...the elder son of former President of Bangladesh Ziaur Rahman Bir Uttam, and Khaleda Zia, former Prime Minister of Bangladesh. He is the Senior Vice Chairperson of Bangladesh Nationalist Party (BNP). His nickname is Pino. There are allegations that Pino took a rakeoff from every foreign investment into the country while Mom was in office...
. They also joined the attack on police.

In another incident in Martuzabad area of Rupgan upazila in Narayanganj, police incarcerated
Youse'll never take me alive coppers!... [BANG!]... Ow!... I quit!
four Jamaat-Shibir activists from their procession.

In Dhaka, police incarcerated
Youse'll never take me alive coppers!... [BANG!]... Ow!... I quit!
16 Jamaat-Shibir men at Kafrul early yesterday on charge of attacking police on November 10. And huge leaflets, posters and other publications against the war crimes tribunal and the government were recovered from their possession, said Shah Iftekhar Ahmed, DMP assistant commissioner of Pallabi zone.

The detainees were produced in a court that placed them on a one-day remand.

Our Chittagong correspondent reports: Police incarcerated
Youse'll never take me alive coppers!... [BANG!]... Ow!... I quit!
78 Jamaat-Shibir activists from Sunday midnight to yesterday evening at different dormitories and messes in Chittagong in connection with their rampage in different places of the port city on Sunday, leaving five law enforcers injured.

On Sunday night, police filed three cases against 65 Jamaat-Shibir men, including party

politician

from Satkania constituency ANM Shamsul Islam and former

politician

from the same constituency Shahjahan Chowdhury.

A Chittagog court yesterday sent 40 of them to jail.

Police also held six Jamaat-Shibir activists yesterday morning in Chandanaish upazila and incarcerated
Youse'll never take me alive coppers!... [BANG!]... Ow!... I quit!
four from Sitakunda of Chittagong from their procession in Dohajari area of the upazila.

Our Rajshahi correspondent reports: Police held three Jamaat-Shibir activists at Sonadighi intersection of the city yesterday morning for resorting to after a procession.

A report from our Narshingdi correspondent says: Police incarcerated
Youse'll never take me alive coppers!... [BANG!]... Ow!... I quit!
six Jamaat-Shibir activists from their procession in the town.

Our Dinajpur correspondent reports: Shibir activists yesterday morning burnt tires on a road in presence of police.

Later, they brought out a procession in the town brandishing wooden sticks without any action from law enforcers.

But police later claimed they drove away the Shibir activists as soon as they got together in Kalitola area.

On November 4, Jamaat announced a nine-day agitation programme from November 5 to press home its demand for immediate release of the party's top leaders, including those facing war crimes trial.

In the last few days, several hundred people including more than 200

coppers

and three journalists

were maimed

during dozens of

festivities

between the law enforcers and Jamaat-Shibir men across the country.

In a statement yesterday, Shibir said they would continue street agitations until their top leaders are released.
Posted by: Fred || 11/20/2012 00:00 || Comments || Link || E-Mail|| [336069 views] Top|| File under: Jamaat-e-Islami
Europe
France Ends Combat Mission in Afghanistan
La Belle France

has ended its combat mission in Afghanistan, pulling its last troops from a province northeast of the capital, Kabul.

Tuesday's withdrawal of 500 combat troops from Kapisa province is part of President Francois Hollande


...the Socialist president of La Belle France, and a fine job he's doing of it...


's pledge to accelerate the country's exit from Afghanistan.

Afghan cops

will now be in charge of maintaining security in the province.



La Belle France

had been the fifth-largest contributor to the NATO


...the North Atlantic Treaty Organization. It's headquartered in Belgium. That sez it all....


-led coalition. It is keeping 1,500 troops in Afghanistan to help send equipment back home and to train Afghan forces.

Eighty-eight French troops have died in Afghanistan since

La Belle France

joined the fighting in late 2001.

Remaining international combat troops are set to leave the country by the end of 2014.
Posted by: Au Auric || 11/20/2012 12:18 || Comments || Link || E-Mail|| [336094 views] Top|| File under:
German soldiers 'ready to defend Turkish border'
German soldiers and missiles seem likely to be posted to Turkey's border with Syria soon. One report suggested the government was checking the legality of such a posting, ahead of a Turkish request expected on Monday.

The Süddeutsche Zeitung newspaper reported on Saturday that government officials were discussing whether a parliamentary mandate would be needed to send the 170 soldiers which would be needed to staff two Patriot missile units as part of a NATO mission.

The Turkish government said ten days ago it wanted the air defence missiles for its border with Syria, where rockets from the civil-war-wracked country have killed several civilians.

As a NATO member, Turkey can call upon other members to help defend its borders and is expected to do so on Monday.

Only three NATO countries – the US, Netherlands and Germany - have the most advanced Patriot models, the PAC-3, which can be used against planes as well as rockets, the paper said.

And the German government is convinced it should contribute to such a NATO operation – Defence Minister Thomas de Maizière said as much on Thursday after a meeting with French, Polish, Italian and Spanish colleagues, the Süddeutsche Zeitung reported.

De Maizière stressed such an operation would only be to defend Turkey, and that German forces would not take any part in the Syrian civil war.

Initially, because the shift of rockets and soldiers would be within the NATO area, no parliamentary mandate would be needed to move them to Turkey, the paper said. But should the soldiers be in danger of becoming involved in fighting, such a mandate would be necessary – and the opposition could demand that in advance.

It remained unclear on Friday how many troops NATO would consider moving to Turkey. Germany's airforce has 24 deployable units, each requiring 85 soldiers. A certain, secret, number of these are registered as ready for action as part of the NATO Response Force, and could be deployed within ten days of an order being given, the paper said.

Turkey's border with Syria has been the site of missile strikes and fighting linked to the Syrian civil war. The government has accepted hundreds of thousands of Syrian civil war refugees, but is having difficulty providing for them and has already asked Germany and other countries for help.

Posted by: Au Auric || 11/20/2012 00:00 || Comments || Link || E-Mail|| [336082 views] Top|| File under:
Fifth Column
U.S. sends warships near Israel in case evacuation needed - CNN
By Barbara Starr

Three U.S. Navy amphibious warships are returning to the eastern Mediterranean to remain on standby in the event they are needed to assist Americans leaving Israel in the coming days, according to two U.S. officials.

The officials stressed an evacuation remains an extremely remote possibility and the Obama administration is not currently planning for one. Americans who wish to leave the region now are able to do so using commercial airlines.

But the decision to send the ships even if the event is such a remote contingency underscores the growing concern about where the Israel-Gaza conflict could be headed.

"This is due diligence. It is better to be prepared should there be a need," one official said Monday. Both officials said the ships would be used only for assisting Americans and not for any combat role.

The most immediate impact will be on the ships' crews and the estimated 2,500 Marines on board. They had been scheduled to return to Norfolk, Virginia, just after Thanksgiving; their homecoming will now be delayed several days depending on events, the officials said.

The ships involved are the USS Iwo Jima, the USS New York and the USS Gunston Hall. At the end of last week the ships were west of Gibraltar, before the decision was made to turn them around and send them back to the eastern Mediterranean, where they will remain for now.


Posted by: Water Modem || 11/20/2012 00:18 || Comments || Link || E-Mail|| [336079 views] Top|| File under:
Home Front: WoT
Calif. men charged in 'violent jihad' plot
Four men who lived in Southern California were charged with plotting to kill Americans as enemies of Islam after joining al-Qaida and the Taliban, the FBI said.

Sohiel Omar Kabir, a 34-year-old naturalized U.S. citizen born in Afghanistan and living in Pomona, Calif., allegedly introduced two other Southern California men to the radical Islamist doctrine of U.S.-born Yemeni cleric and al-Qaida member Anwar al-Awlaki, a complaint unsealed Monday in U.S. District Court in Riverside, Calif., stated.

The United States killed Awlaki Sept. 30, 2011, in a Predator drone strike in Yemen.

The men Kabir introduced to Awlaki's "radical and violent Islamic doctrine" are Ontario, Calif., resident Ralph Deleon, 23, and Upland, Calif., resident Miguel Alejandro Santana, 21, the complaint said.

Santana is a permanent U.S. resident born in Mexico, authorities said, and Deleon is a permanent resident born in the Philippines.

"Kabir influenced Santana and Deleon to convert to Islam," the complaint cited by the Los Angeles Times stated.
Posted by: tipper || 11/20/2012 04:29 || Comments || Link || E-Mail|| [336078 views] Top|| File under:
India-Pakistan
Tank hit by IED: two troops dead
File under Sowing the Wind, Reaping the Whirlwind.

[Dawn] Two soldiers were killed and seven others injured when a tank was hit by an improvised

bomb

near Mirali in North
Wazoo Agency on Sunday.

According to sources, troops were being deployed along the Mirali bypass road ahead of the movement of a military convoy when the IED went kaboom! near the tank which was badly damaged and caught fire.

The tank driver suffered severe burn injuries and

was struck down in his prime

. Another soldier succumbed to injuries later. The

maimed

were taken to the Combined Military Hospital in Bannu.

AFP news agency quoted a security official as saying that two of the vehicles in the convoy were severely damaged.

"The

kaboom

killed at least two soldiers and injured seven others," a security official in Miranshah
... headquarters of al-Qaeda in Pakistain and likely location of Ayman al-Zawahiri. The Haqqani network has established a ministate in centered on the town with courts, tax offices and lots of madrassas...
said on condition of anonymity.

Helicopter gunships were seen flying over Miranshah and other areas of North Waziristan and a curfew was imposed to ensure safe passage for the convoy.

Meanwhile,


...back at the shattered spaceship, Fffflirgoll the Arcturan slithered stealthily toward the control room, where the humans had barricaded themselves...


a boy was killed and two others

were maimed

when security forces fired at a vehicle near Miranshah for allegedly violating the curfew.

According to local people, the vehicle was coming to Miranshah when it came under fire near Amin check-post. The boys were taken to the agency headquarters hospital in Miranshah, where one of them, identified as Rehmat Naeem, died.

The area residents said the boys were going home after watching a cricket match.

According to officials, the political administration imposed the curfew for an indefinite period.

Posted by: Fred || 11/20/2012 00:00 || Comments || Link || E-Mail|| [336074 views] Top|| File under: al-Qaeda in Pakistan
Blast on mule track kills three in Bara
[Dawn] Three persons were killed when a bomb went kaboom! on a mule track in Bara tehsil of Khyber Agency
on Sunday, sources said.

They said that the incident occurred in Sheen Qamar area of Zakhakhel. They said that Janzeb, Sheenai and Saifur Rehman were killed in the blast.



The dear departed

were bringing food supplies on mules from Baz Garha Kamarkhel to Sheen Qamar when one of the mules stepped on the bomb, planted along the track. All the three persons and mules, loaded with edibles, were killed on the spot. Nobody


grabbed credit

for the blast.

In Sipah area of Bara, three children

were maimed

critically when a mortar shell fired from an unknown direction hit the house of Said Wali.

The injured children, who were playing at the courtyard of their house at the time of incident, included two sons and a daughter of Said Wali.

In Beautiful Downtown Peshawar


...capital of Khyber Pakhtunkhwa (formerly known as the North-West Frontier Province), administrative and economic hub for the Federally Administered Tribal Areas of Pakistan. Peshawar is situated near the eastern end of the Khyber Pass, convenient to the Pak-Afghan border. Peshawar has evolved into one of Pakistan's most ethnically and linguistically diverse cities, which means lots of gunfire.


, a watchman was injured when unidentified persons fired two rockets at the provincial metropolis on Sunday evening.

One of the rockets hit the office of International Medical Corps, an NGO, in University Town, injuring a watchman identified as Naik Mohammad.

The other rocket landed in the fields of Pawaki village near University Town in the limits of Town

cop shoppe

. However,


if you can't say something nice about a person some juicy gossip will go well...


it didn't cause any casualty.

Meanwhile,


...back at the Council of Boskone, Helmuth had turned a paler shade of blue. Star-A-Star had struck again...


four

coppers

sustained injuries when unidentified armed persons attacked them near Kagawala Bus Stop on Kohat Road in the limits of Badhber

cop shoppe

on Sunday morning.

The law enforcers were patrolling the area in a police van when armed persons attacked them. According to an official, the
attackers opened indiscriminate firing when they saw the

coppers

.

Sub-inspector Shujat Ali Khan, constables Iqbal and Asif and driver Hukam Khan sustained injured in the attack. The attackers managed to escape.

Badhber police registered FIR against unidentified persons and started investigations.

Also,

cut-throats

attacked Riaz Shaheed Checkpost on Sunday evening but

coppers

, manning the post, repulsed the attack. No casualty was reported.

The attackers fled to Khyber Agency as the checkpost is located near the border between Peshawar district and the tribal region.

Posted by: Fred || 11/20/2012 00:00 || Comments || Link || E-Mail|| [336071 views] Top|| File under: TTP
Female Suicide Boomer Targets Qazi
[An Nahar] A woman

jacket wallah

targeted a Pak politician near the Afghan border on Monday, wounding at least four local party workers, officials said.

Qazi Hussain Ahmad
... third president (1987--2009) of the Pak Jamaat-e-Islami. Qazi was also head of the Muttahidah Majlis-e-Amal until his ego became bigger than the organization. Qazi is what is known as a fiery preacher, which means he has lots of volume, a good delivery, and not a lot of reverence for coherence. He was the patron of Gulbuddin Hekmatyar, Rasool Sayyaf and Osama bin Laden during the war against the Soviets. He used to recommend drining camel's urine to maintain good health before his kidneys started to go...
, the former head of Pakistain's biggest Islamist political party Jamat-e-Islami, escaped unscathed after the attack in Mohmand.

Mohmand is one of seven districts in Pakistain's semi-autonomous tribal belt, where Taliban and al-Qaeda-linked

hard boyz

have carved out strongholds.

Local administrative official Adil Siddique told Agence

La Belle France

Presse that Ahmad had been en route to address a public meeting in the Haleemzai area when the woman blew herself up on foot alongside his convoy.

Ahmad's vehicle was not damaged or hit by the force of the blast, which

maimed

four local members of Jamat-e-Islami, Siddique said.

Another local official, Jamshed Khan, confirmed the incident and said "pieces of female clothes and hair found from the site make us believe that the attacker was a woman."
Posted by: Fred || 11/20/2012 00:00 || Comments || Link || E-Mail|| [336099 views] Top|| File under: Jamaat-e-Islami
Israel-Palestine-Jordan
Gunmen kill six 'collaborators' in Gaza
Gunmen executed six "collaborators" in a Gaza City neighbourhood on Tuesday, witnesses told AFP, adding that notices were pinned to their bodies saying they had been killed by Hamas's armed wing.

"Gunmen in a minibus pulled up in the neighbourhood, pushed six men out and shot them without leaving the vehicle," one of the witnesses said, adding that a message pinned to the bodies read: "Al-Qassam Brigades announces the execution of the traitors."
Posted by: tipper || 11/20/2012 12:04 || Comments || Link || E-Mail|| [336068 views] Top|| File under:
Gaza Death Toll Passes 100 as Truce Efforts Build
[An Nahar] Israeli air strikes killed 35 Paleostinians on Monday, hiking the

Gazoo

corpse count

to 103 as global efforts to broker a truce to end the worst violence in four years gathered pace.

In the latest bloodshed, an Israeli missile killed a senior Islamic Jihad
...created after many members of the Egyptian

Mohammedan

Brotherhood decided the organization was becoming too moderate. Operations were conducted out of Egypt until 1981 when the group was exiled after the

liquidation

of President Anwar Sadat. They worked out of Gaza until they were exiled to Lebanon in 1987, where they clove tightly to Hezbollah. In 1989 they moved to Damascus, where they remain a subsidiary of Hezbollah...


beturbanned goon

in a strike on a

Gazoo

City tower housing Paleostinian and international media, the Israeli army and

gun-hung tough guys

said.

Israel's intelligence services said the strike targeted "senior Islamic Jihad officials" who were on the premises. It was the second time in as many days that Israel had fired on the Shurouq Tower in the city's upscale Rimal neighborhood which is used by media outlets including

Britannia

's Sky News, the Saudi-owned Al-Arabiya network, Russia Today and Iran's Press TV.

Smoke was seen billowing from the lower floors of the tower, also used by

Hamas, always the voice of sweet reason,

' Al-Aqsa TV whose offices were destroyed in the first strike on Sunday morning, officials said.


"One Paleostinian was killed and three others injured in a strike on the Shurouq Tower," an ambulance services statement said.

Islamic Jihad sources named him as Ramez Harb and said he was a senior commander in its armed wing, the Al-Quds Brigades. Three other people were hurt in the strike, including two cameraman -- one who works for Al-Arabiya.

"One person was killed and lots of people

were maimed

. Now there's a fire on the second, third and four floors," Saed Swerky, Russia Today's

Gazoo

correspondent told Agence

La Belle France

Presse by phone just after the attack.

"The Israelis warned the foreigners to leave this building yesterday because they were going to attack it again," he said, speaking from inside the building.

In a statement, Israel's Shin Bet internal security services said it had targeted senior Islamic Jihad officials.


"In a joint activity between the Shin Bet and the IDF an attack was carried out on senior Islamic Jihad officials who were in the Shurouq building in

Gazoo

City."

On Sunday morning, Israeli jets bombed two media facilities, including the Shurouq Tower, leaving at least eight journalists injured. One of them lost a leg. Russia Today said its office was badly damaged in the incident, but none of its staff were hurt.

Israel's military defended the strike, saying it had targeted rooftop operational communications belonging to Hamas and had sought to minimize civilian casualties. But the strikes were condemned by the local Foreign Press Association as well as international media watchdog Reporters Without Borders.

Elsewhere, two more people died in bombing in Nusseirat refugee camp in central

Gazoo

, medics said. There was no immediate information on the identities of any of the victims.

Also during the afternoon, one person was killed and another two

maimed

when a missile struck a car just north of

Gazoo

City, medics said. There were no immediate details on identity of the victims.

Medics also said 22-year-old Ramadan Mahmoud died of injuries suffered in Maghazi refugee camp in central

Gazoo

on Sunday. Another three people also succumbed to injuries sustained in the violence, but the health ministry could not immediately provide details on their identities.

Meanwhile,


...back at the Senate, Odius Sepulcher called for war against the Visigoths...


a missile hit a

cycle of violence

east of Khan Younis in southern

Gazoo

, killing two men and critically wounding a child who was with them,

Gazoo

's ambulance service said. The two were named as Abdullah Abu Khater, 30, and Mahmoud Abu Khater, 32.

An earlier strike on Qarara in the same area killed two farmers, Ibrahim al-Astal and Obama al-Astal, medics said.

In a strike on southern

Gazoo

City, a car was hit, killing one man and injuring another three, officials said, naming him as 23-year-old Mohammed Shamalah. Shortly before that, three people were killed in a strike on a car in Deir al-Balah in central

Gazoo

, all of them from the same family: Amir Bashir, Tamal Bashir and Salah Bashir.

Early in the day, two women and a child were among four killed in a strike on

Gazoo

City's eastern Zeitoun neighborhood -- Nisma Abu Zorr, 23, Mohammed Abu Zorr, five, Saha Abu Zorr, 20 and Ahid al-Qatati, 35. And medics said another man had been found dead in the northern town of Beit Lahiya, naming him as Abdel Rahman al-Atar, a 50-year-old farmer.

As the violence raged for a sixth day, ceasefire efforts gathered steam, with Hamas officials in Cairo saying Egyptian-led talks with Israel were "positive" but now focused on the need to guarantee any truce. Desperate for a safe haven, many

Gazoo

families have fled their homes in search of a safe place, with some seeking haven in the south, which has seen fewer strikes.

But they know nowhere is safe.

"My son Mohammed refuses to eat. He follows me everywhere because he's so scared and asks me every 10 minutes when we're going to die," said Umm Jihad, 37. "He says he won't go back to school because he's scared he'll be martyred or that he'll come back from school and find that I or his brothers have been killed," she told Agence

La Belle France

Presse.

Mourners flocked to the funeral of nine members of one family killed in a weekend strike on a

Gazoo

City home, the tiny bodies of the five children carried through the streets wrapped in Paleostinian flags.

"Do children fire rockets?" shouted a man through a loudspeaker, as the crowd roared back: "No!"

The violence, which comes as Israel gears up for a general election on January 22, raised the specter of a broader Israeli military campaign like its 22-day Operation Cast Lead, launched at the end of December 2008. Analysts say Israel's leadership appears satisfied with the success of Operation Pillar of Defense and that could it be ready for a ceasefire. But the Jewish state has signaled it is ready to expand the operation.

And

Gazoo

's Hamas rulers have been emboldened after securing the support of the recently installed Islamist governments of Egypt and Tunisia.

The overall

corpse count

from the Israeli raids on the Paleostinian territory hit 98, with another 21 people killed on Monday.

The Israeli army said that 42 rockets had struck on Monday and another 19 been intercepted by the Iron Dome defense system.

To date, the military has struck more than 1,350 targets in

Gazoo

, and 640 rockets have crashed into southern Israel while another 324 have been intercepted.

The latest negotiations aimed at ending the conflict, conducted behind closed doors in Cairo, ended without agreement. But all sides have expressed a willingness to engage in more talks. Hamas has demanded Israel lift its six-year siege of

Gazoo

as a basic condition for a truce and is also understood to be seeking seeking guarantees Israel will stop its

assassination

s, like the one which killed a top military commander on Wednesday, sparking the current round of hostilities.

The Jewish state has showed little sign of being ready to call off or even briefly halt its campaign, with Foreign Minister Avigdor Lieberman insisting "the first and absolute condition for a truce is stopping all fire from

Gazoo

".

A string of international leaders have visited the region in recent days in a bid to end the bloodshed, with U.N. Secretary General
the ephemeral Ban Ki-moon


... of whom it can be said to his credit that he is not Kofi Annan...


expected to arrive on Tuesday for two-days of talks with Israel and Paleostinian leaders.

Speaking in Jerusalem after meeting Israeli President Shimon Peres, Mideast
Quartet


... The Quartet are the UN (xylophone), the United States (alto), the European Union (soprano), and Russia (shortstop). The group was established in Madrid in 2002 by former Spanish Prime Minister Aznar, as a result of the escalating conflict in the Middle East. Tony Blair is the Quartet's current Special Envoy....


envoy Tony Blair expressed hope a truce would firm up in the coming days.

"I very much hope that during the coming days we can achieve cessation on a basis that stops the threat of missiles coming from

Gazoo

, targeted at Israeli civilians and also then relieves the people of

Gazoo

," he said in remarks broadcast on public radio.

German Foreign Minister Guido Westerwelle was also due to arrive in Jerusalem on Monday just days after Prime Minister Benjamin Netanyahu warned Israel was ready to "significantly expand" its operation.

On Monday morning, public radio reported that some 40,000 reservists were already massed near the

Gazoo

border.
Posted by: Fred || 11/20/2012 00:00 || Comments || Link || E-Mail|| [336073 views] Top|| File under: Hamas
Syria-Lebanon-Iran
Treasury adds Hezbollah leader who was in US custody last year to terrorism list
The Treasury Department added a Hezbollah leader who was in the US military's custody until late last year to the list of Specially Designated Global Terrorists. Mussa Ali Daqduq, the Hezbollah leader who was responsible for molding the Iranian-backed Shia terror groups into potent fighting forces and who also was involved in the murder of US soldiers, was released to Iraqi custody in December 2011 and freed late last week.

Treasury added Daqduq to the list of global terrorists today. The Iraqi government freed Daqduq on Thursday, saying it had no reason to keep in custody. An Iraqi court had dismissed terrorism charges against him in May. After his release, Daqduq promptly flew to Hezbollah's home base in Lebanon, according to his lawyer.

When the US transferred Daqduq to Iraqi custody last December, White House National Security Council spokesman Tommy Vietor said that Iraqi officials assured the US they would prosecute Daqduq. The Obama administration refused to transfer Daqduq to Guantanamo Bay for a military trial, while members of Congress said they would block administration attempts to transfer Daqduq to the US for a trial in federal court.

Daqduq's designation is both tragic and ironic as he was in US custody a mere 11 months ago. Before his release it was well known that he has been involved with Hezbollah since 1983. He served as the head of Hezbollah's special forces, as well as the commander of Hezbollah emir Hassan Nasrallah's bodyguard, before being assigned to help kill US troops in Iraq.

According to Treasury: "In approximately 2005, Iran asked Hezbollah to form a group to train Iraqis to fight Coalition Forces in Iraq. In response, Hassan Nasrallah established a covert Hezbollah unit to train and advise Iraqi militants in Jaish al Mahdi (JAM) [or Mahdi Army] and JAM Special Groups, now known as Asaib Ahl al Haq [League of the Righteous]," a Mahdi Army faction.

"As of 2006, Daqduq had been ordered by Hezbollah to work with IRGC-QF [Iranian Revolutionary Guards Corps-Qods Force] to provide training and equipment to JAM Special Groups to augment their ability to inflict damage against US troops," Treasury stated.

Daqduq has been linked to one of the most high-profile attacks in Iraq in 2007, in which five US troops at the Karbala Joint Provincial Coordination Center were captured and subsequently executed.



This article starring:
Daqduq
Mussa Ali Daqduq
Posted by: Au Auric || 11/20/2012 00:18 || Comments || Link || E-Mail|| [336074 views] Top|| File under:
Clash Erupts between Baqaata Residents, Hizbullah Convoy
[An Nahar] A spat broke out on Monday between residents from the Shouf town of Baqaata


That'd make it part of Wally Jumblatt's fief...


and a security convoy belonging to Hizbullah, media reports said, as another unconfirmed report said the clash erupted after the discovery of a Hizbullah telecom network in the area.

"A convoy comprising three cars with tinted windows and carrying

gunnies

made its way from Niha towards Shouf's towns, but it raised suspicions as it passed through the town of Mristi, prompting a young man from the town to intercept the convoy and inquire about its destination," LBCI television reported.

"The members of the convoy claimed that they are army intelligence agents and continued their trip towards the town of Baqaata after passing through al-Mukhtara," it added.

But contacts were made with the army's Intelligence Directorate which confirmed that the convoy does not belong to it, LBCI said. It quoted a security source as saying that "the convoy belongs to Hizbullah and it was probably carrying a party official."

"The members of the convoy told the army that they went astray as they crossed from Jezzine," LBCI added.

As the cars arrived in Baqaata, "a clash erupted with residents from the area and the vehicles sustained material damage."

"Army intelligence agents intervened to end the clash and escorted the cars for a certain distance before letting them go on their own," the TV network reported.
Posted by: Fred || 11/20/2012 00:00 || Comments || Link || E-Mail|| [336070 views] Top|| File under: Hezbollah
2 Rockets Prepared to Be Fired against Israel Discovered in South Leb
[An Nahar] The Army Command announced on Monday that it discovered two rockets, which were set up to be fired against Israel, in southern

Leb

.

It said in a statement that an army patrol discovered the two 107mm Grad rockets


...Soviet-developed 122-mm rockets, usually launched from trucks. Newer versions are reported to have a range of up to 30 km....


between the towns of Halta and al-Mari in the Hasbaya district. A military expert soon arrived at the scene and defused them, added the statement. An investigation has been launched in the matter.

Future TV later reported that Israel issued a warning to

Leb

over the rockets that were set up to be fired against it.

Voice of

Leb

radio (93.3) said that the rockets were set up 15 minutes before they were discovered.


They were still warm when the investigators arrived.
Posted by: Fred || 11/20/2012 00:00 || Comments || Link || E-Mail|| [336076 views] Top|| File under: Hezbollah
EU: Syria Opposition is 'Legitimate' Representative
[An Nahar] European Union


...the successor to the Holy Roman Empire, only without the Hapsburgs and the nifty uniforms and the dancing...


foreign ministers, in a new blow to
Hereditary President-for-Life Bashir Pencilneck al-Assad


Lord of the Baath...


's regime, on Monday said they viewed Syria's just-formed National Coalition to be the "legitimate representatives" of the Syrian people.

A statement from the bloc's 27 ministers welcomed the November 11 formation of the National Coalition for Syrian Revolutionary and Opposition Forces and said: "The EU considers them legitimate representatives of the aspirations of the Syrian people."

"This agreement represents a major step towards the necessary unity of the Syrian opposition," the ministers added.



La Belle France

, which last week became the first Western country to recognize the Coalition as sole representative of the Syrian people, had urged fellow EU nations to follow in its footsteps.

Monday's statement is a step short of the French stance.



Italia

however joined

La Belle France

on Monday and

Britannia

is expected to clarify its position in a parliamentary debate on Tuesday.

The group was formed in Qatar after 20 months of conflict that activists say has killed more than 39,000 people.

French Foreign Minister Laurent Fabius said that all his EU counterparts had expressed "much sympathy vis-a-vis the coalition".

"I think we will invite the Coalition leaders to our next meeting (in December) to allow them to talk to all of the foreign ministers, which will be highly symbolic," Fabius said.

The EU ministers' statement urged the Coalition to continue "to work for full inclusiveness" while respecting human rights


...which are usually open to widely divergent definitions...


and democracy and engaging with all opposition groups and sections of Syrian society.

"The EU stands ready to support this new Coalition in these endeavors and is relations with the international community," it said.

Posted by: Fred || 11/20/2012 00:00 || Comments || Link || E-Mail|| [336084 views] Top|| File under: Arab Spring
Who's in the News
43
[untagged]
6
Govt of Pakistan
4
Hamas
3
Hezbollah
2
Jamaat-e-Islami
1
Arab Spring
1
al-Qaeda in North Africa
1
al-Qaeda
1
Islamic Jihad
1
Moro Islamic Liberation Front
1
PLO
1
Salafists
1
al-Qaeda in Pakistan
1
TTP
1
al-Shabaab
Bookmark
E-Mail Me
The Classics
The O Club
Rantburg Store
The Bloids
The Never-ending Story
Thugburg
Gulf War I
The Way We Were
Bio
Merry-Go-Blog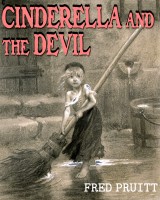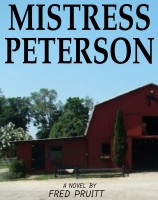 On Sale now!


A multi-volume chronology and reference guide set detailing three years of the Mexican Drug War between 2010 and 2012.

Rantburg.com and borderlandbeat.com correspondent and author Chris Covert presents his first non-fiction work detailing the drug and gang related violence in Mexico.

Chris gives us Mexican press dispatches of drug and gang war violence over three years, presented in a multi volume set intended to chronicle the death, violence and mayhem which has dominated Mexico for six years.
Click here for more information


Meet the Mods
In no particular order...


Steve White
Seafarious
tu3031
badanov
sherry
ryuge
GolfBravoUSMC
Bright Pebbles
trailing wife
Gloria
Fred
Besoeker
Glenmore
Frank G
3dc
Skidmark



Better than the average link...



Rantburg was assembled from recycled algorithms in the United States of America. No trees were destroyed in the production of this weblog. We did hurt some, though. Sorry.
44.192.115.114

Help keep the Burg running! Paypal: